While I can't believe we're at the end of 2018, I'm excited for the year ahead and enjoy taking a look back over the past 12 months as I prepare for the next 12. It's always good to take a self-assessment and review, so here's a quick look at what topped my content from style to travel to social media and a few of my personal favorite moments.
Style: Most Popular Buys
It's so interesting to look back and see what clothes and accessories blog readers loved most. Through analytics, I can see which of the items I shared had the most clicks and ultimately the most sales. This year's style can be summed up in one word: relaxed. My best selling items were all laid-back beachy styles that aren't very dressy and aren't very fussy. They're simple essentials that easily integrate into your closet or into your suitcase for the next beach trip with a few adorable baby pieces thrown in. Clearly, y'all love a good sale as the majority of these are either Amazon finds, budget-friendly price points or were purchased during a major markdown like the Nordstrom Anniversary Sale.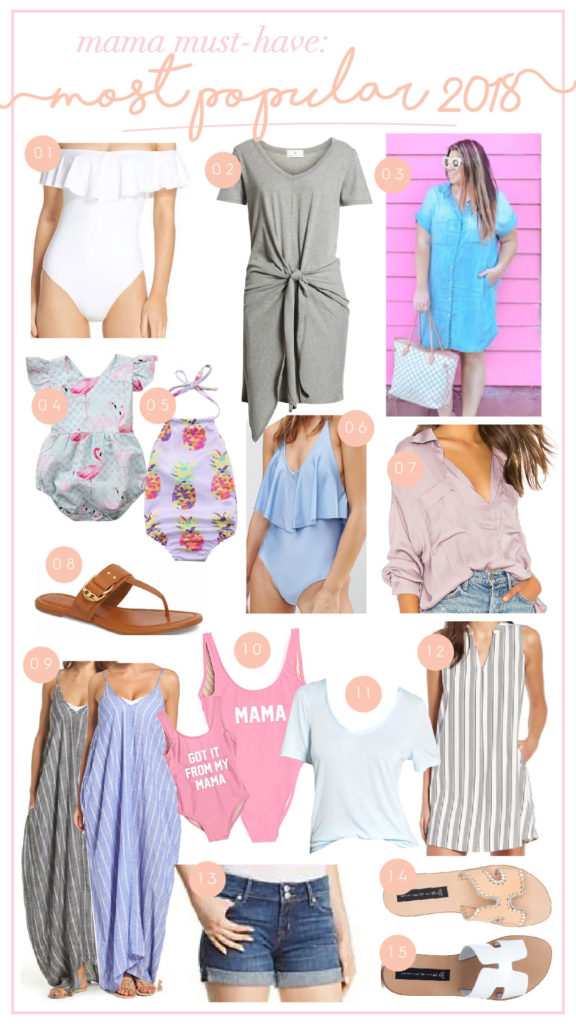 01 Trina Turk Off the Shoulder One Piece in White // Trina Turk Off the Shoulder One Piece in Aqua // 02 Tie Waist T-Shirt Dress // 03 Cloth & Stone Chambray Dress // 04 Baby Flamingo Print Romper // 05 Baby Pineapple Swimsuit // 06 Blue Frill Halter Swimsuit // 07 Starry Dreams Pullover Free People Tunic // 08 Tory Burch Marsden Sandals // 09 Elan Coverup in Grey Stripe // Elan Coverup in Blue Stripe // 10 Mommy and Me Swimsuits // 11 Raw Edge V Neck Tee // 12 Stripe Shift Dress // 13 Jean Shorts in Denim // Jean Shorts in White // 14 NEW Steve Madden Greece Sandals in Blush // 15 Steve Madden Greece Sandals in White and though it wasn't technically top 15, this was one of my favorite tops: Central Tunic in Pink Stripe
Beauty: Most Used Products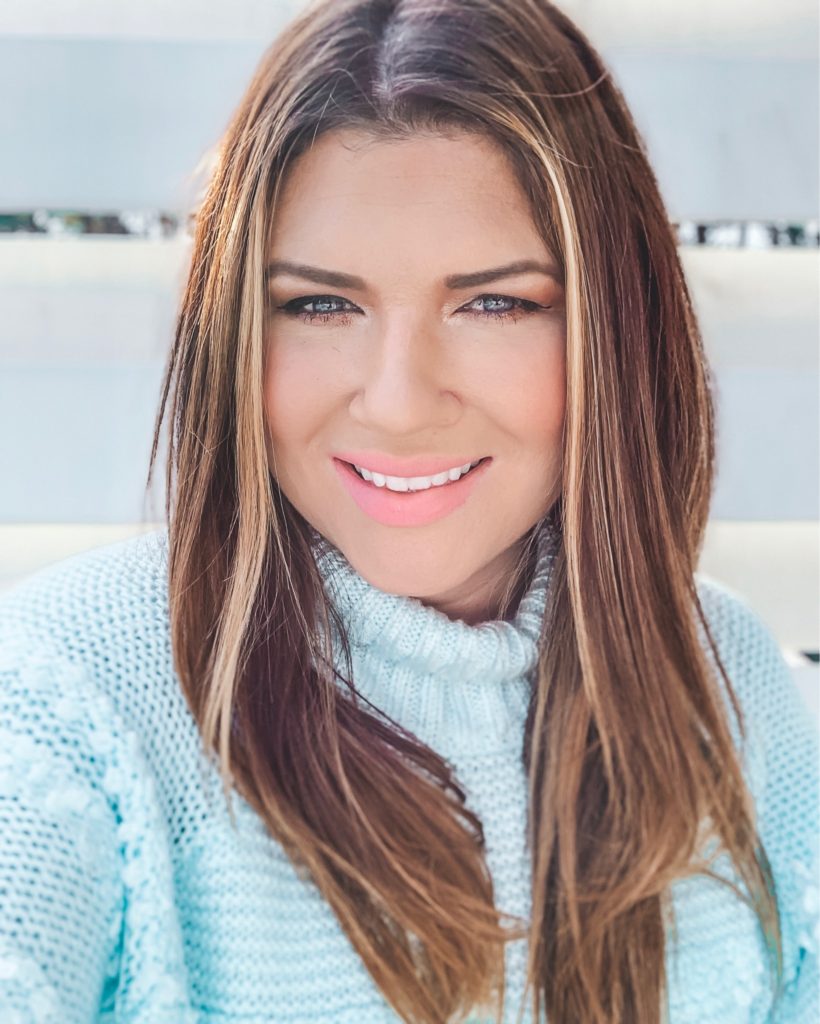 Easy, everyday makeup takes the cake. I like to go bare-faced around the house or put on a "full face" like in this pic. There isn't much in between. This is a look I can do in under 10 minutes and have mastered the routine fairly well. I layer on foundation, concealer, bronzer (or contour), blush, brows, eyeshadow, liner, mascara and lipstick. I know for some of you mamas, that's a lot and maybe more than you want to do each day, but it's the look I prefer and one I actually enjoy doing.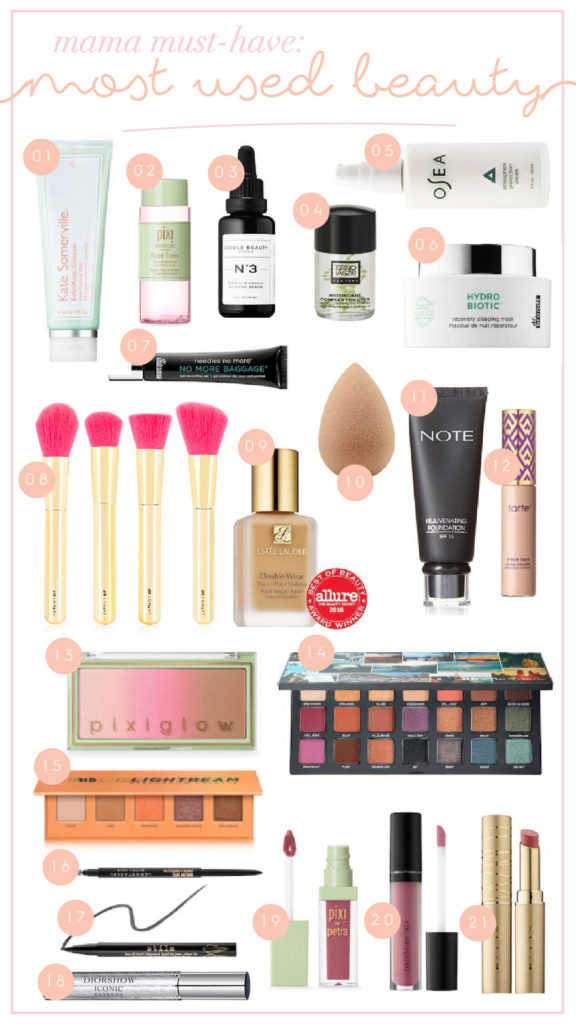 01 Kate Somerville ExfoliKate Cleanser // 02 Pixi Rose Tonic // 03 Edible Beauty No 3 Exotic Goddess Ageless Serum // 04 Erno Laszlo Eye Serum // 05 Osea Atmosphere Protection Cream // 06 Dr. Brandt Hydrobiotic Overnight // 07 Dr. Brandt Needles No More No More Baggage Undereye Cream // 08 Skinnydip Brush Set // 09 Estee Lauder Double Wear Foundation // 10 Beauty Blender // 11 Note Cosmetics Rejuvenating Foundation // 12 Tarte Shape Tape Concealer // 13 PixiGlow Cake // 14 Urban Decay Eyeshadow Palette // 15 Urban Decay Lightbeam Palette // Anastasia Beverly Hills Brow Pencil // 17 Stila Liquid Eyeliner // 18 Dior Show Iconic Mascara Waterproof // 19 Pixi Matte Liquid Lipstick // 20 BareMinerals Matte Lip Color // 21 Stila MATTE'ificent Lipstick
Travel: Favorite Trips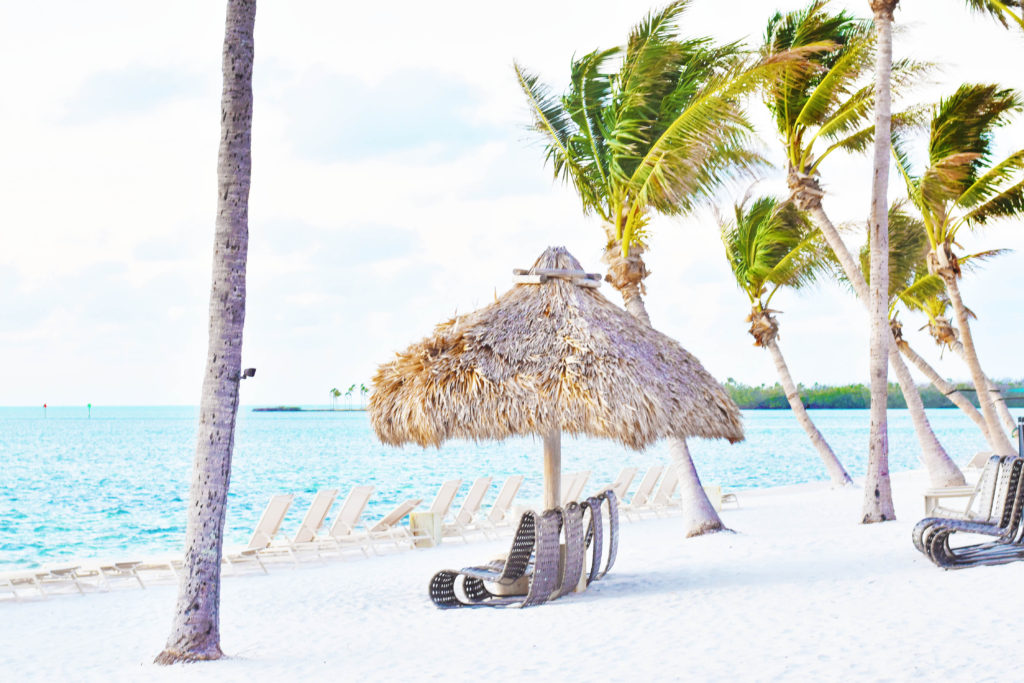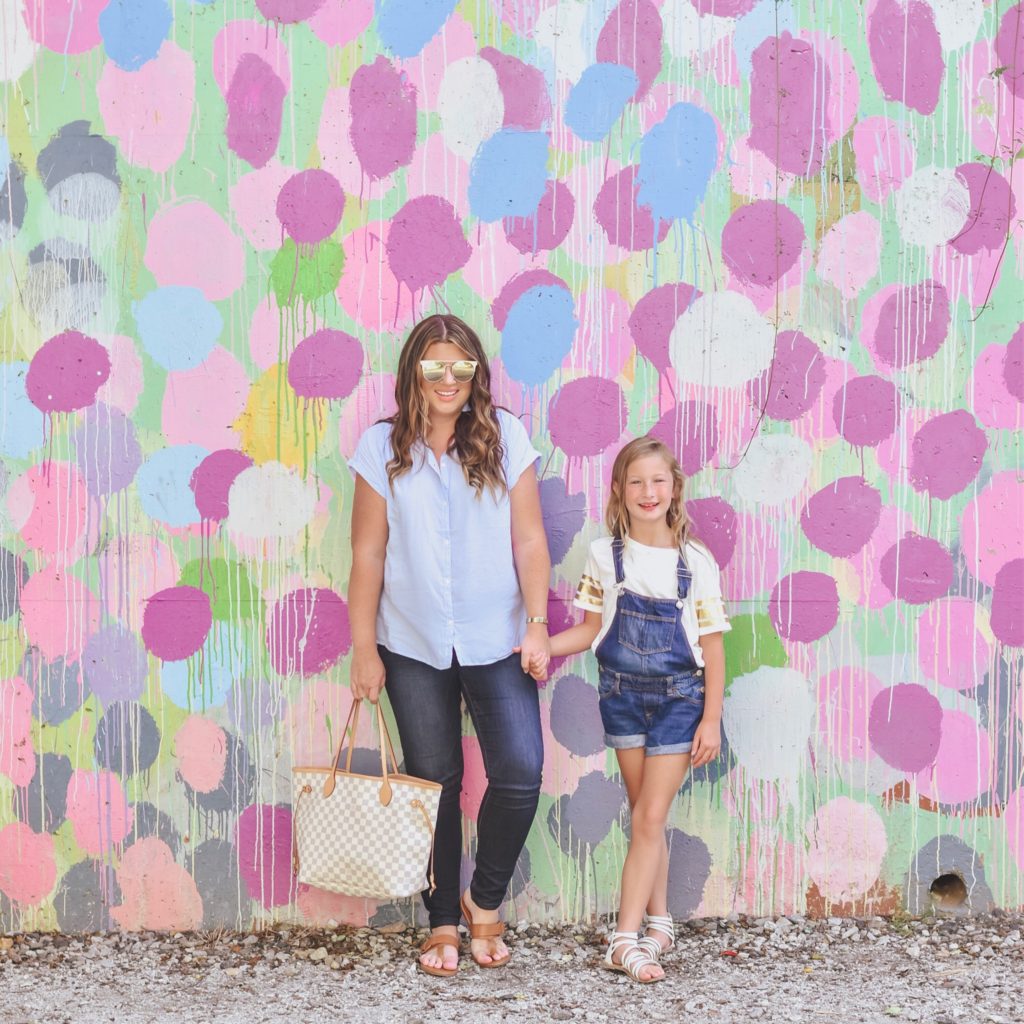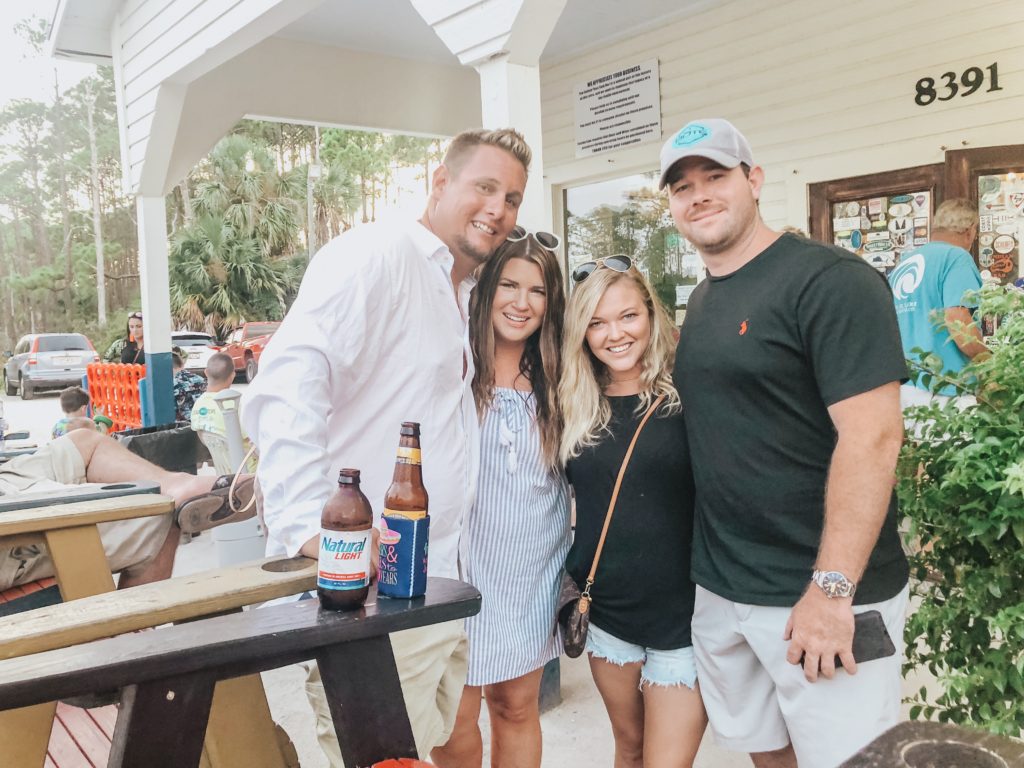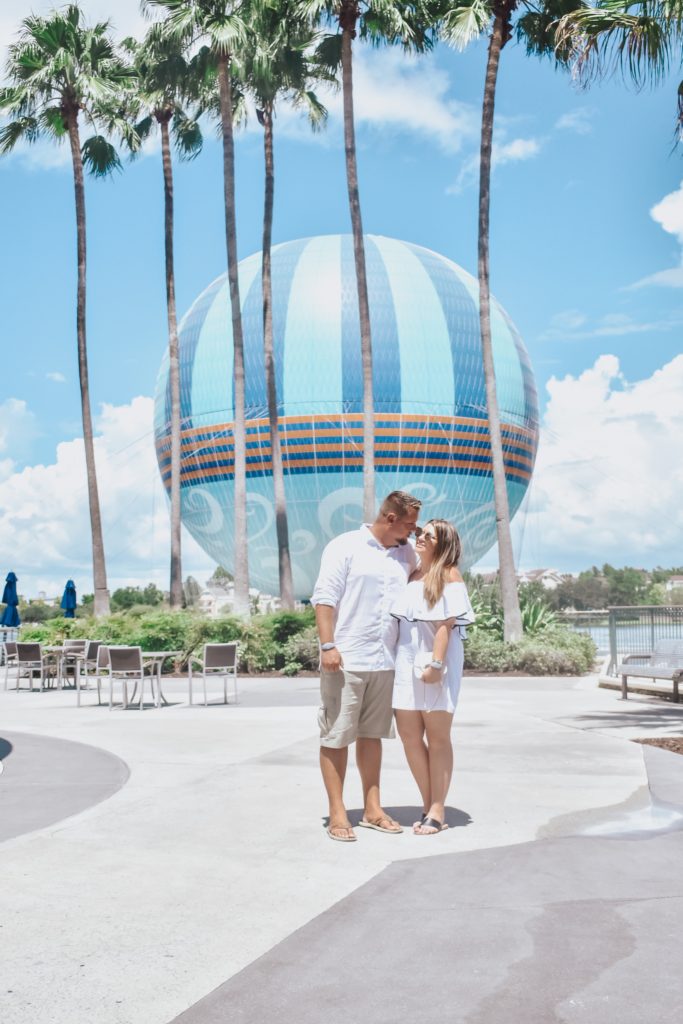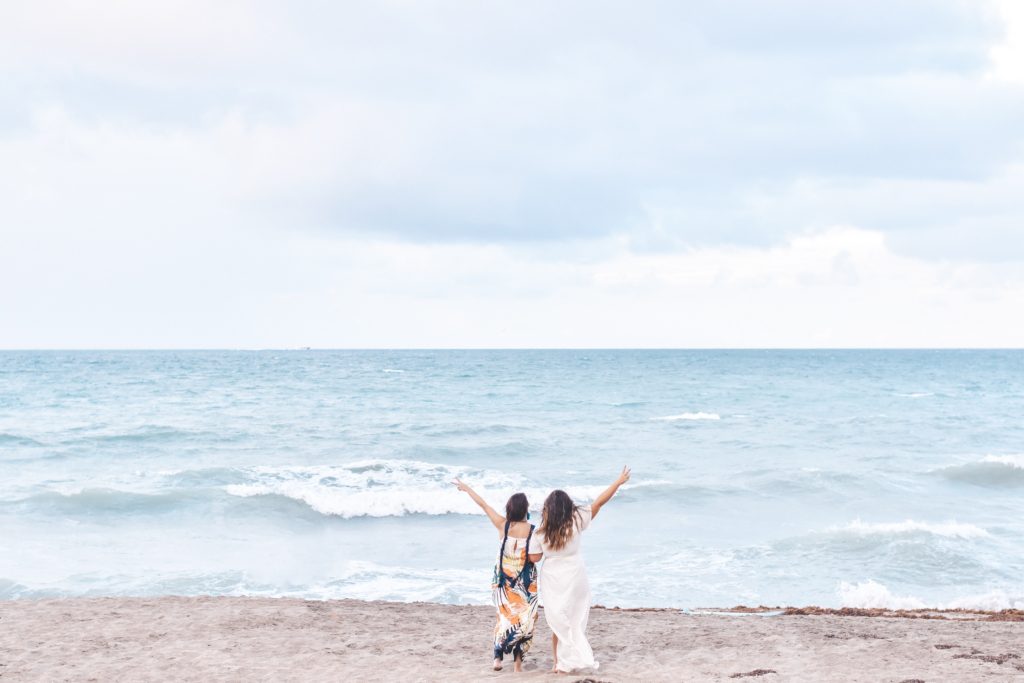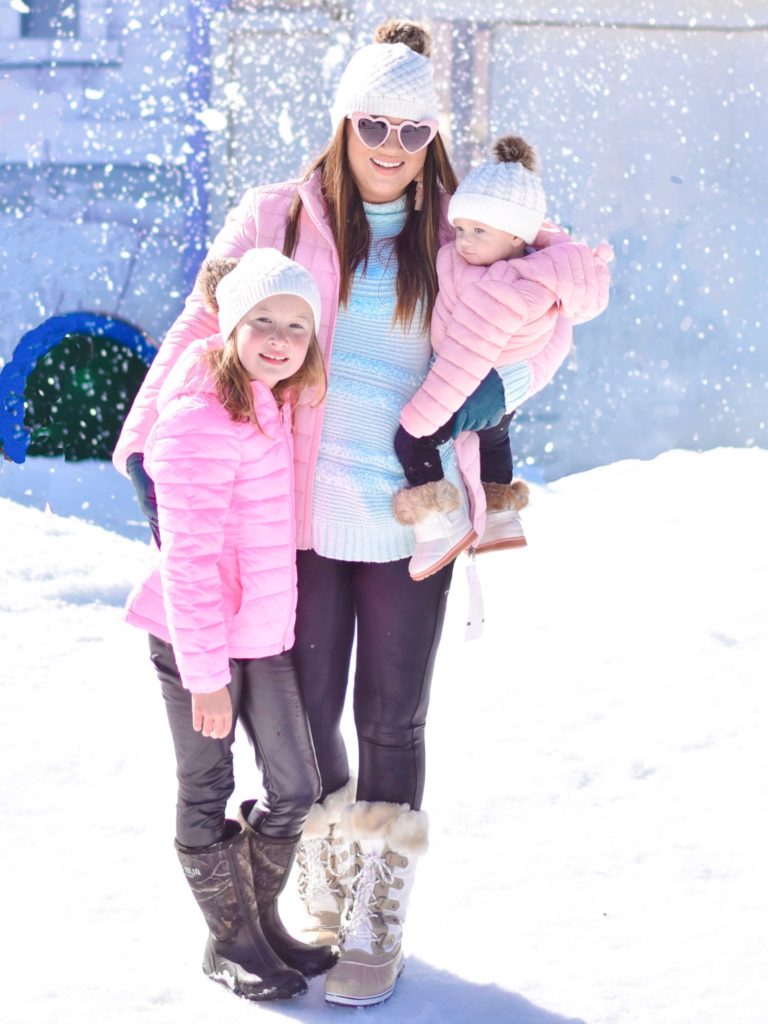 Instagram Top Posts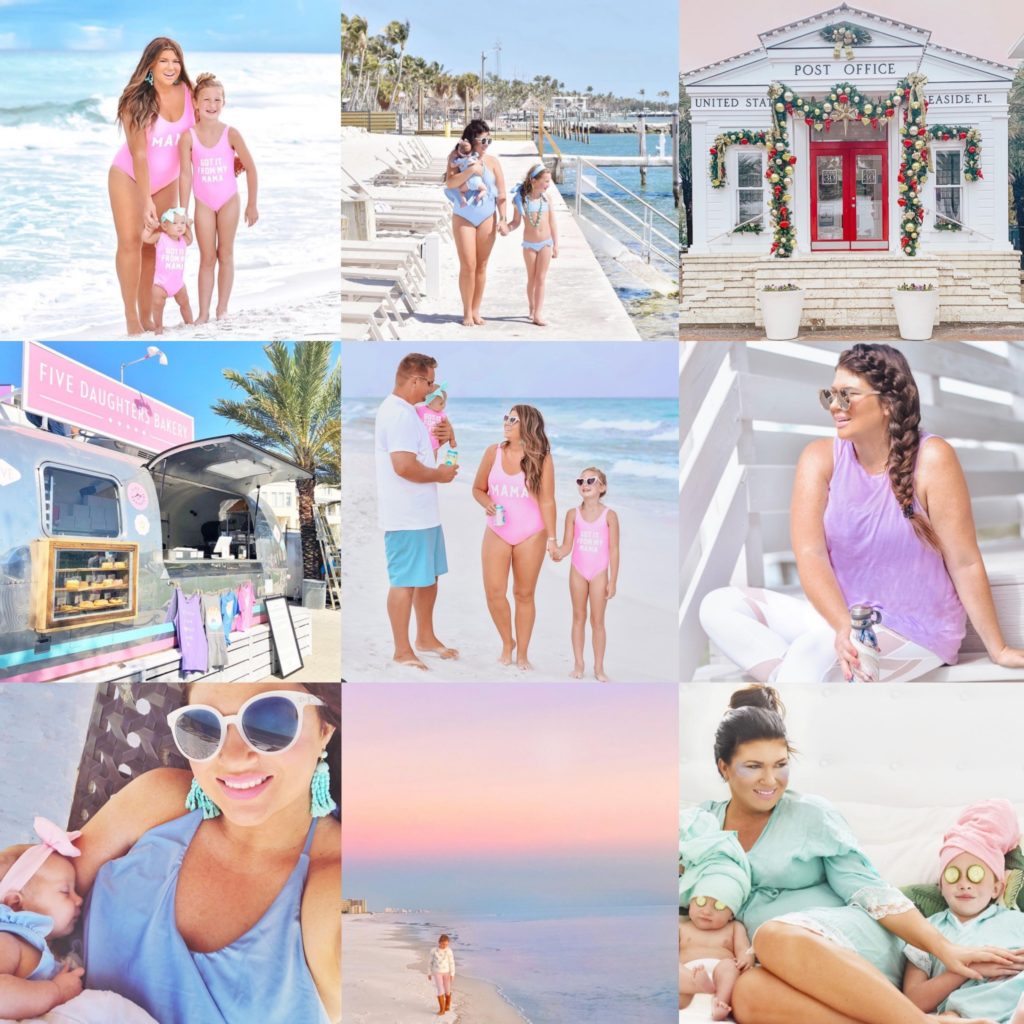 So interesting to look back on the year and what makes the highlight reel. There are a ton of beloved memories and happy snapshots with repeating themes of family, beach fun and 30A! But along with these sweet moments (and just as important) are the days of struggle, of running on no sleep, having zero energy, feeling behind and wondering how to keep up. Those bumps make the happy moments that much sweeter.
Mood in Review: Positive + Relaxed + Original
Here's some real talk on motherhood and life … the comparison game is a dangerous one and I have to make a conscious effort to avoid it. Social media shows us the best and I have to remember that we're all going through ups and downs, feeling success and struggle. To simplify: RELAX! One major lesson from this year is to be confident in myself and not worry or feel anxious if I'm different or don't fit into a mold or a category with other moms or other women. I don't want to be an imitation version of someone else and I hope that my originality and creativity stands on its own.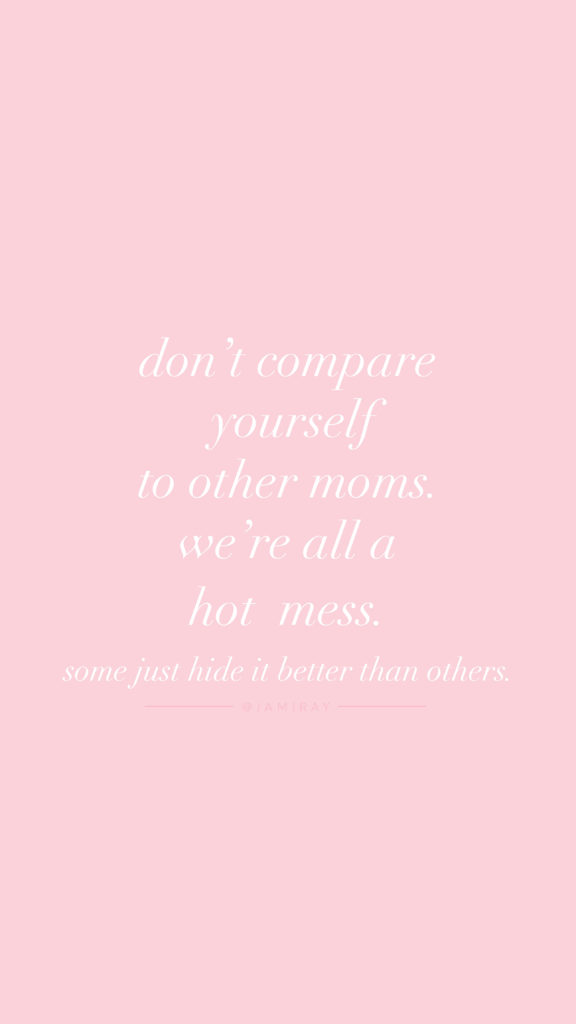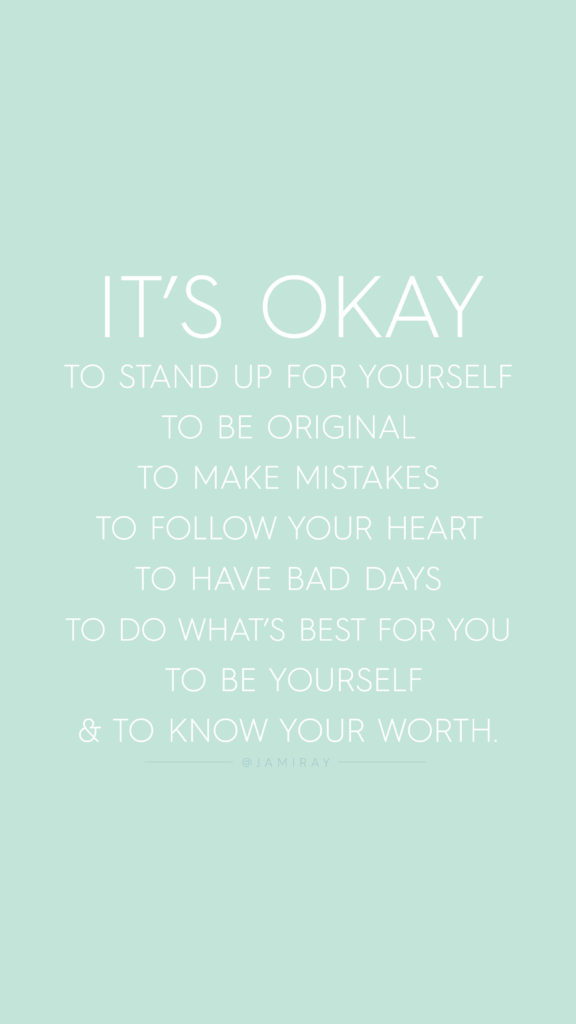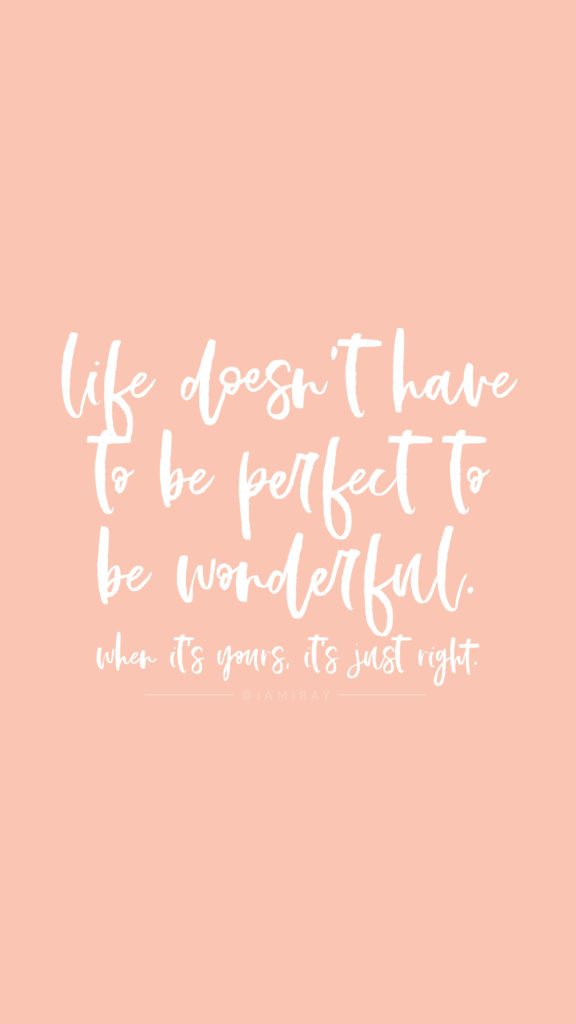 A Few More Personal Highlights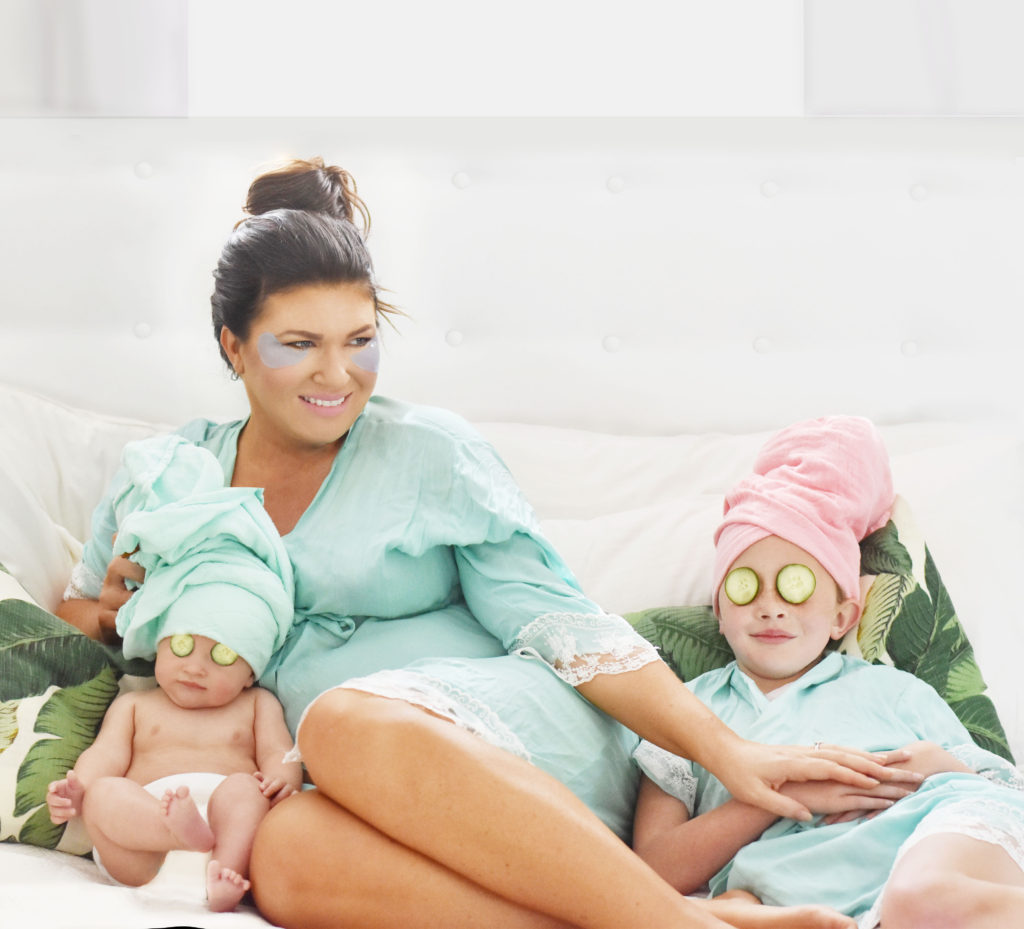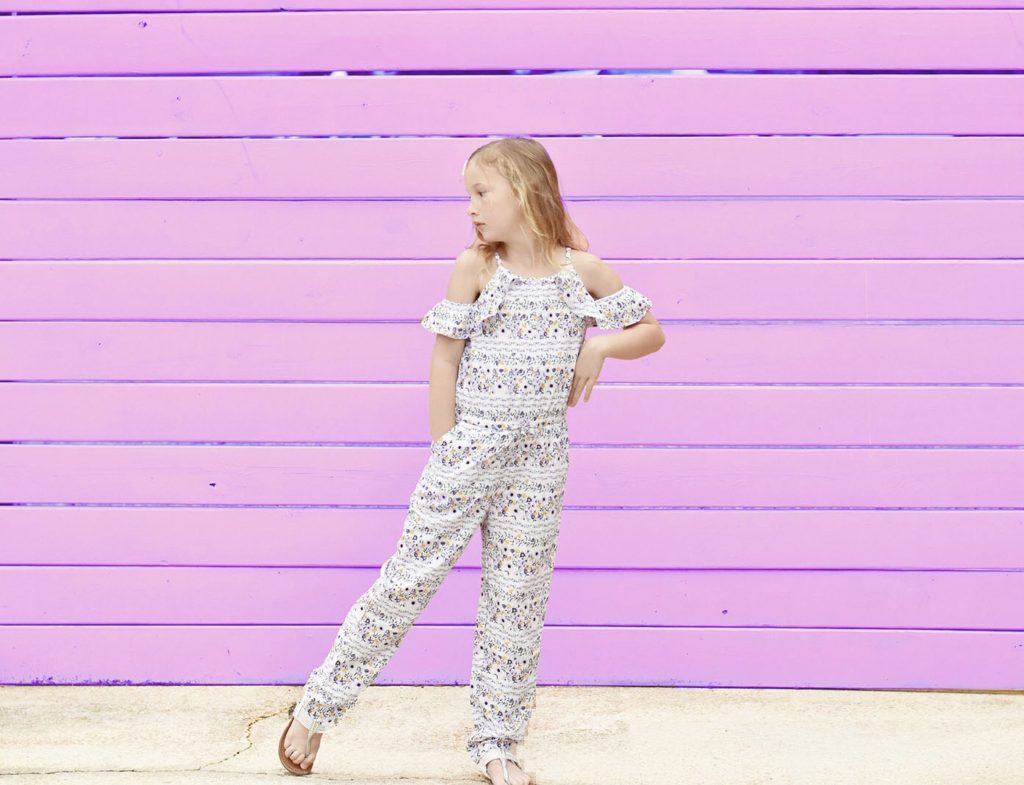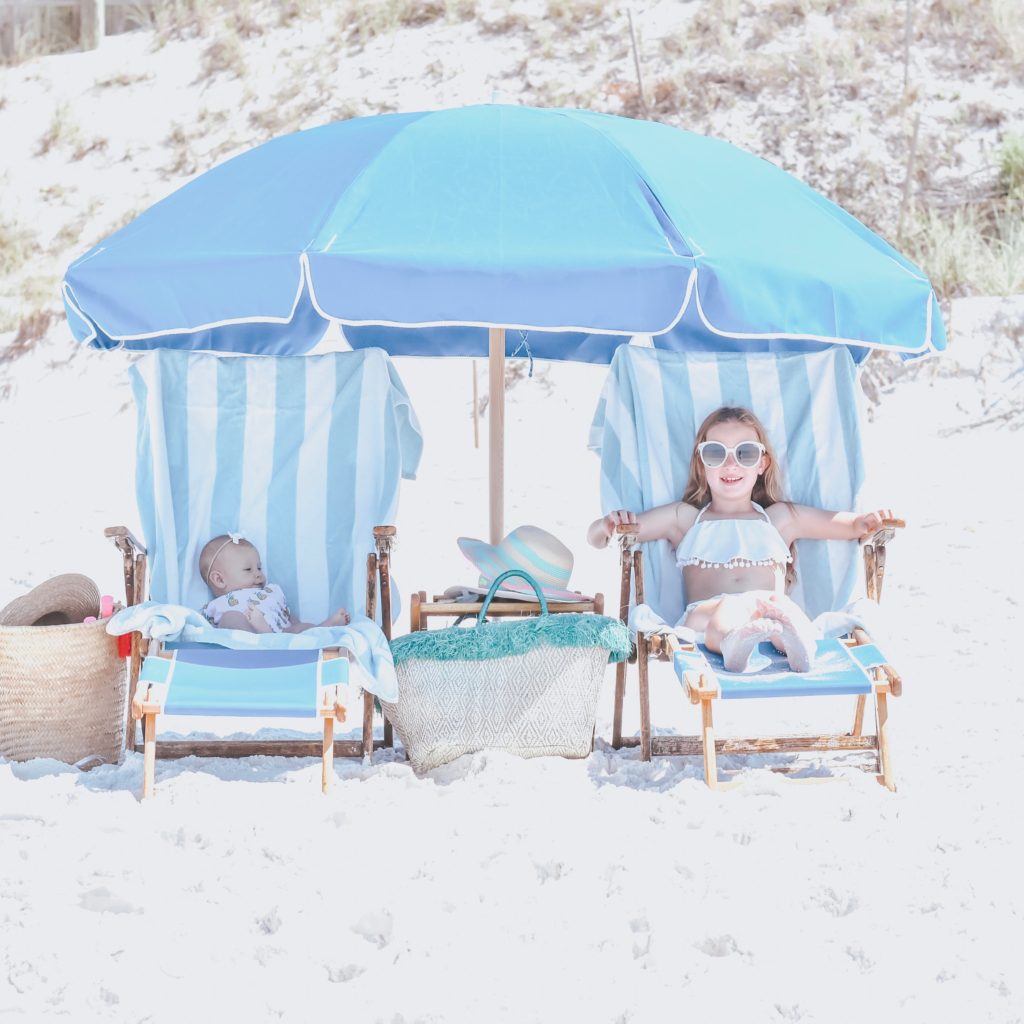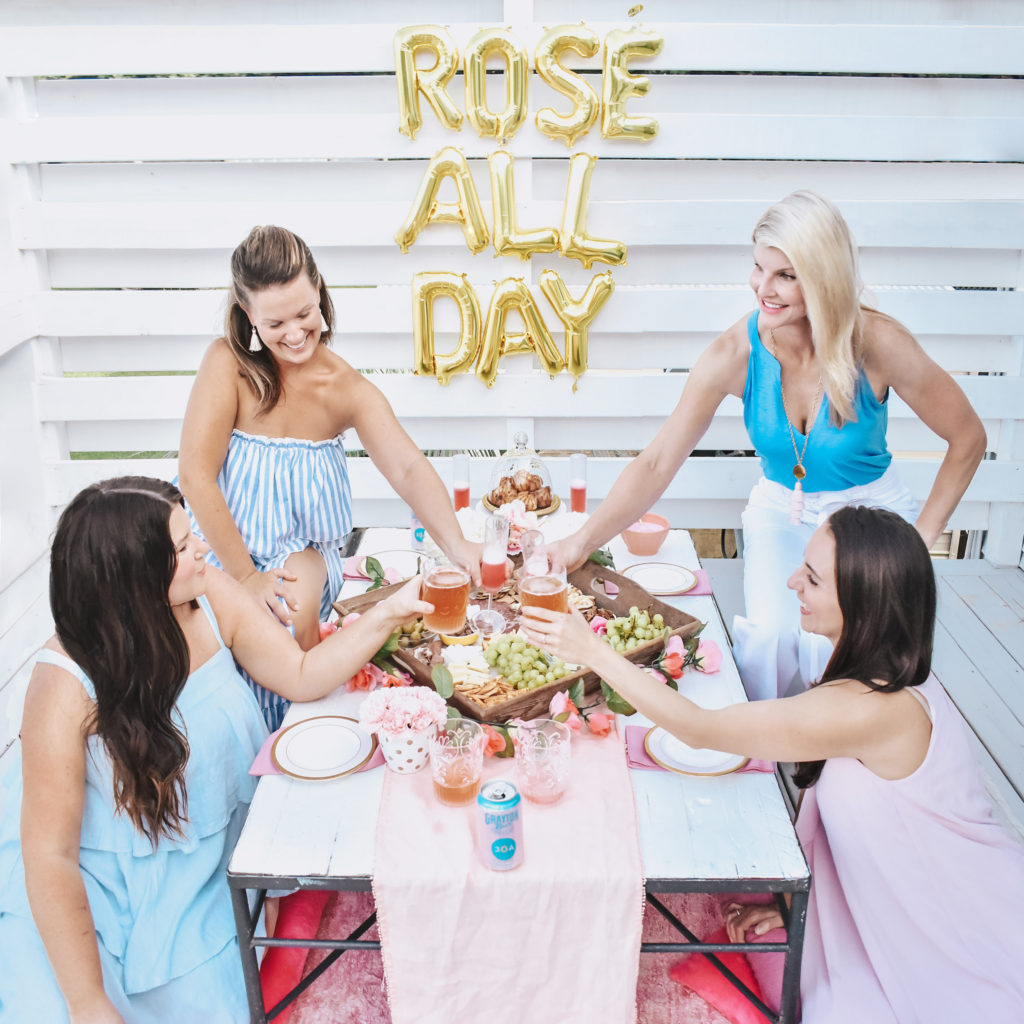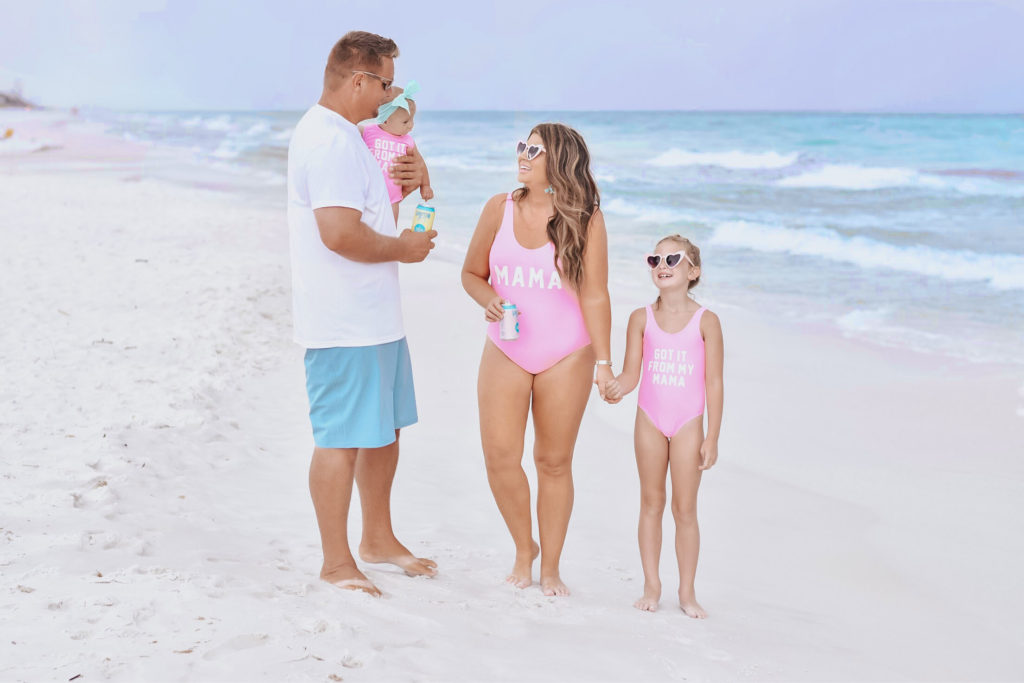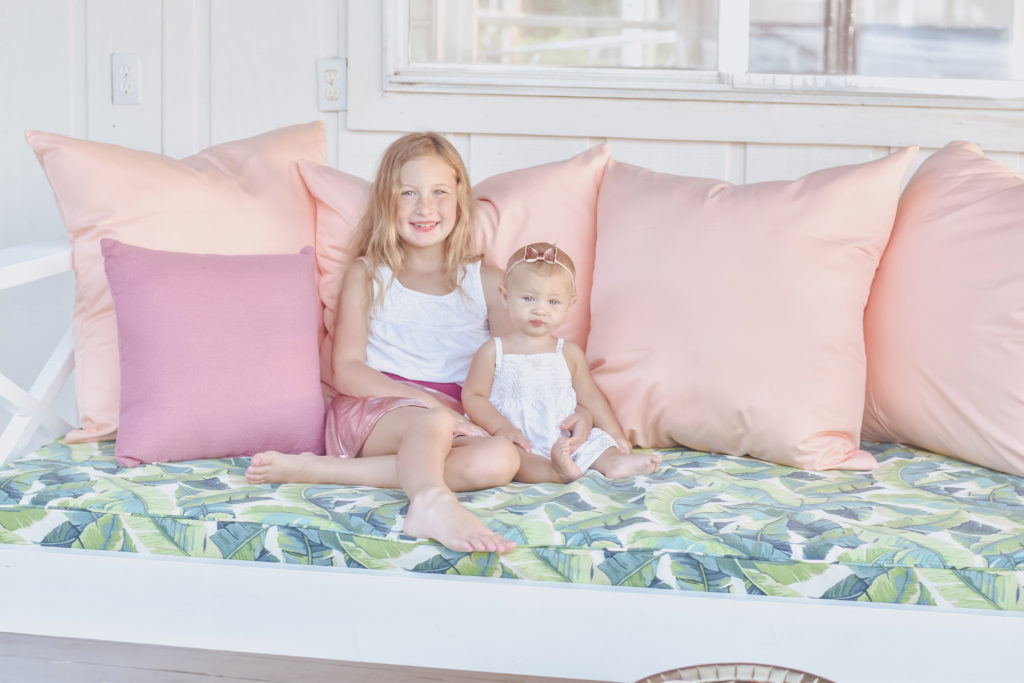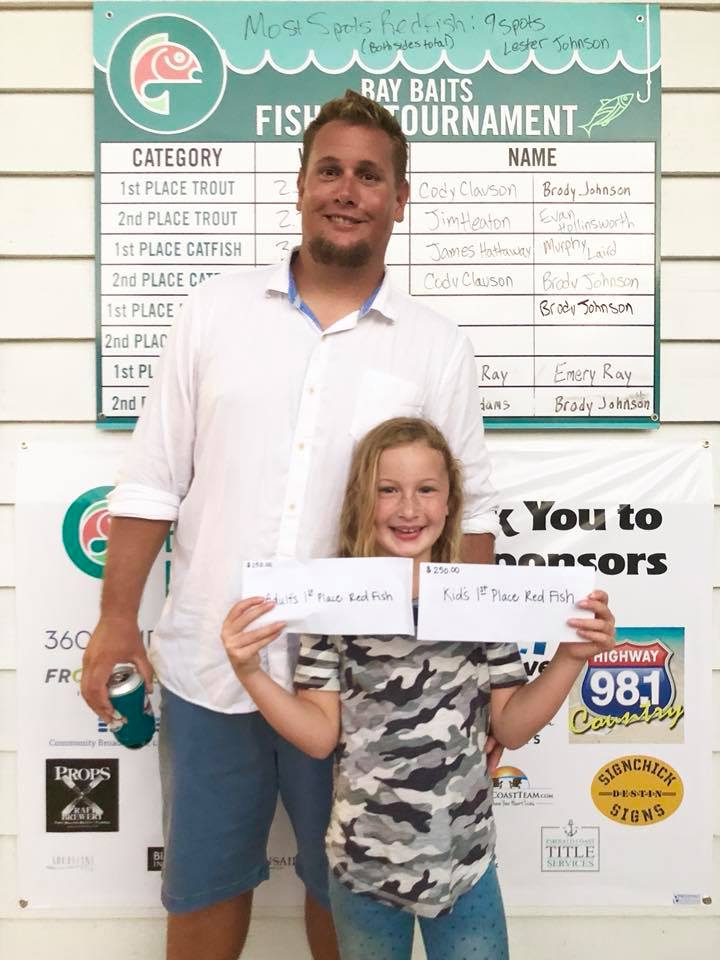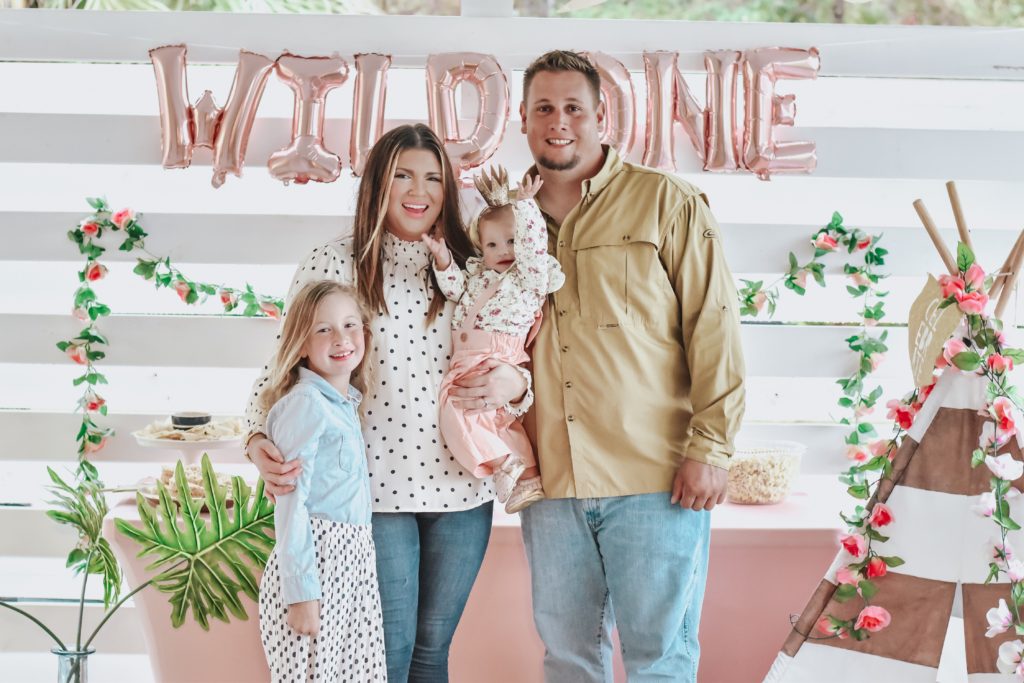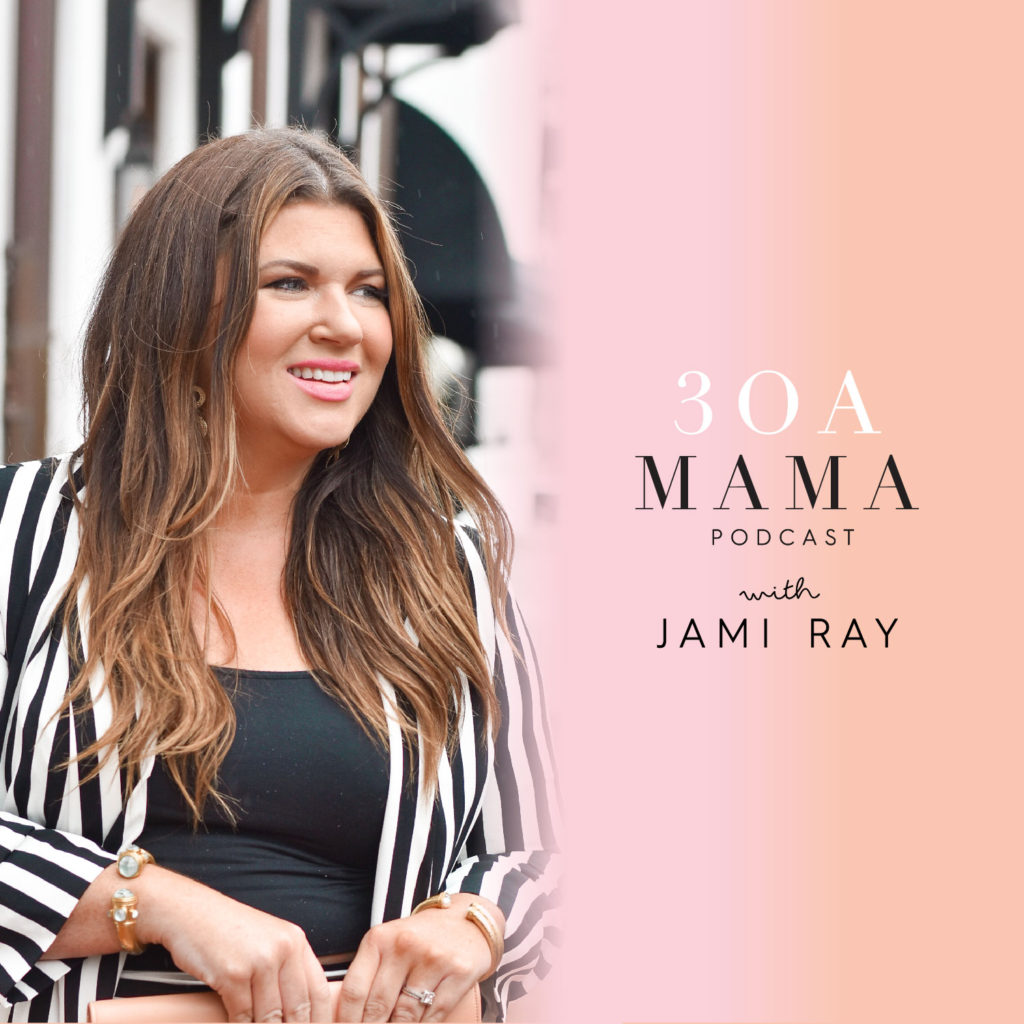 Thank you for following along with me and making this year one of the best. I truly appreciate this community we have together and I can't wait to make it even better in 2019!