This post comes in collaboration with the Amara Cay Resort. All opinions expressed are my own.
Because winter has been extra cold this season, I couldn't wait to escape north Florida for a little fun and sun in the Keys. (Yes, even 30A has been frigid lately!) It was the first time I've traveled very far with Collins and I was nervous about making a long road trip with a two-month-old baby. If you watched my Instastories during the trip, you probably saw all the adventures. Collins and Emery were both great travelers and we were able to squeeze in so many memorable moments, especially while we were in Islamorada. We spent two nights at Amara Cay Resort and in this post, I'm breaking down everything you need to know about this gorgeous property.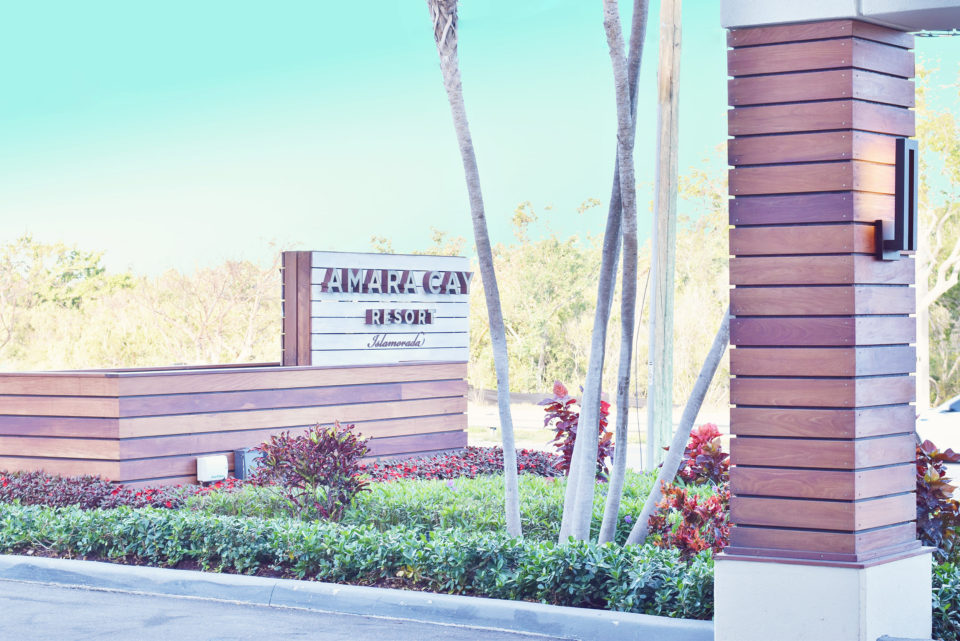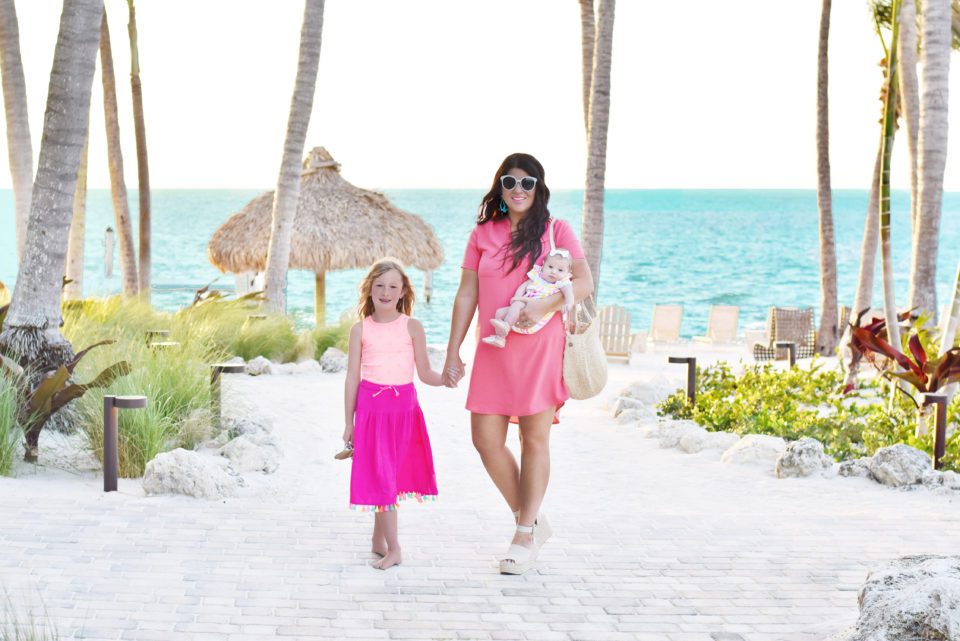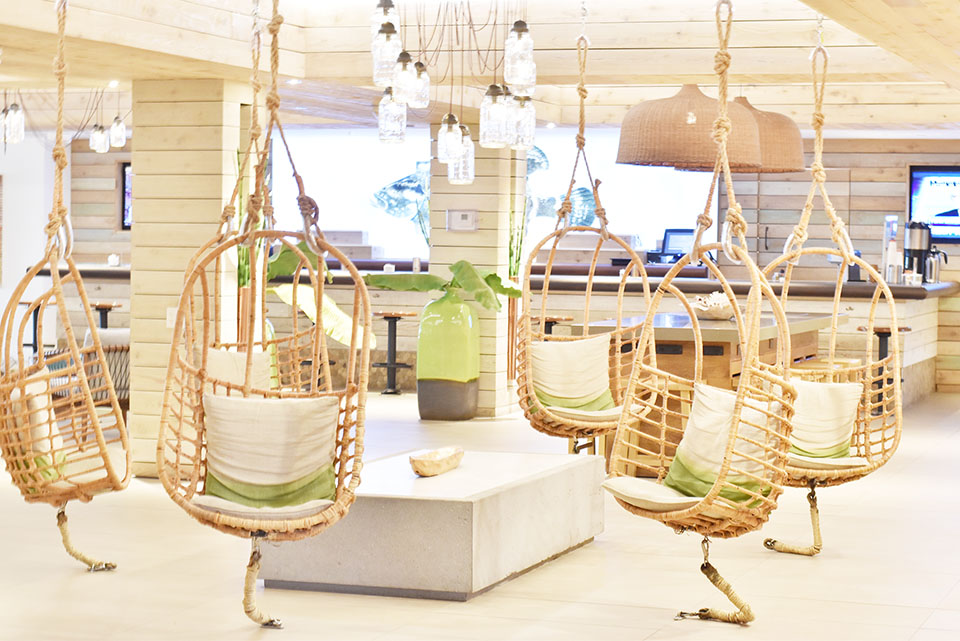 Location + Property
Located in beautiful Islamorada in the Florida Keys, Amara Cay Resort is situated both 90 minutes from Miami and 90 minutes from Key West. This upscale yet laid-back hotel boasts luxe tropical scenery, an extra friendly staff and a not-too-big, not-too-small atmosphere that makes for a getaway both relaxing and adventurous. The aesthetic is coastal and comfortable with plenty of chic accents throughout. The lobby segues into a bar and lounge, then into reelburger, the onsite dining establishment, with an expansive wall of windows looking out toward the green and the water. The outdoor space has everything from family friendly games to a poolside tiki bar and beachfront chairs or hammocks – take your pick. One of our favorite spots was downstairs in the lobby, perching in one of the hanging chairs between meals and activities. I also loved the cozy seating and the wall of iron keys as a literal reference to the location. In addition, the hotel offers a fitness space, conference room and transportation within a 4 mile stretch or as far as you can pedal.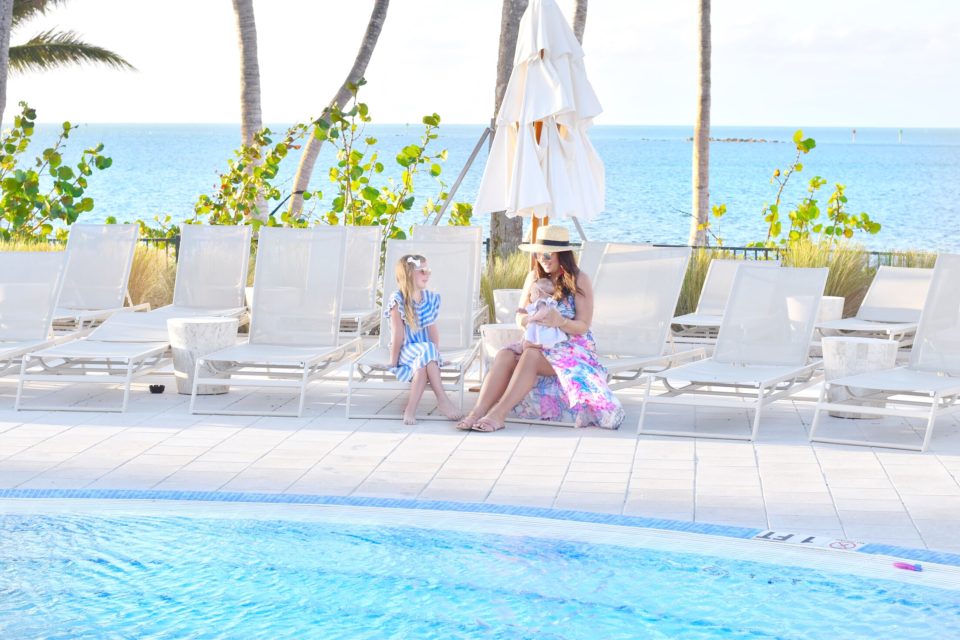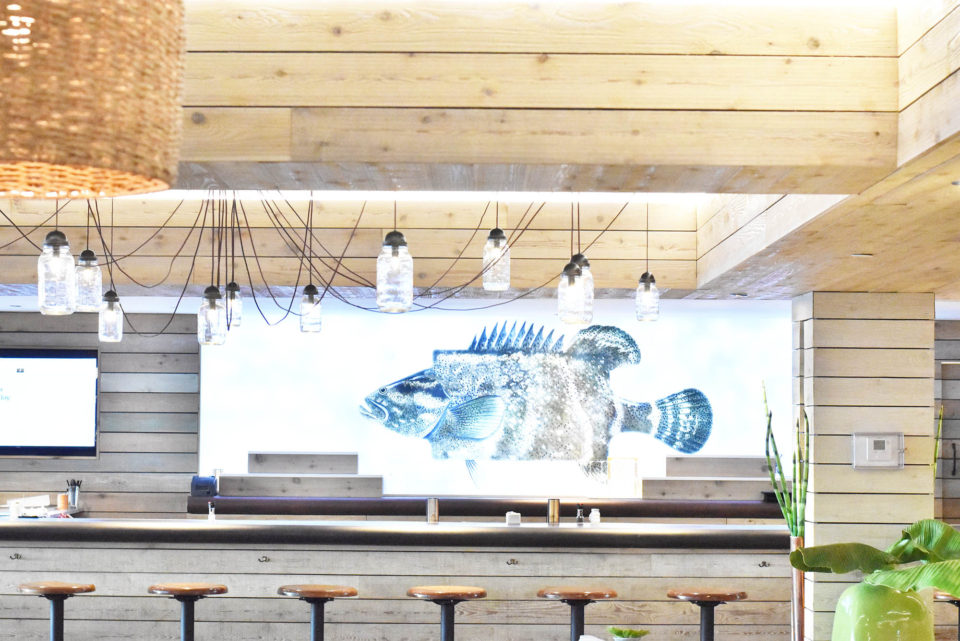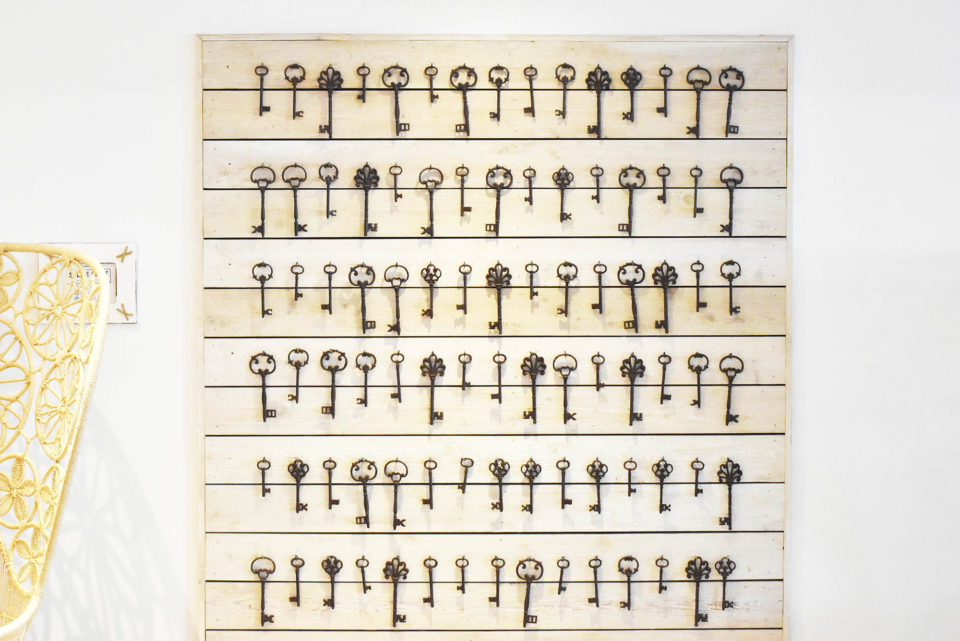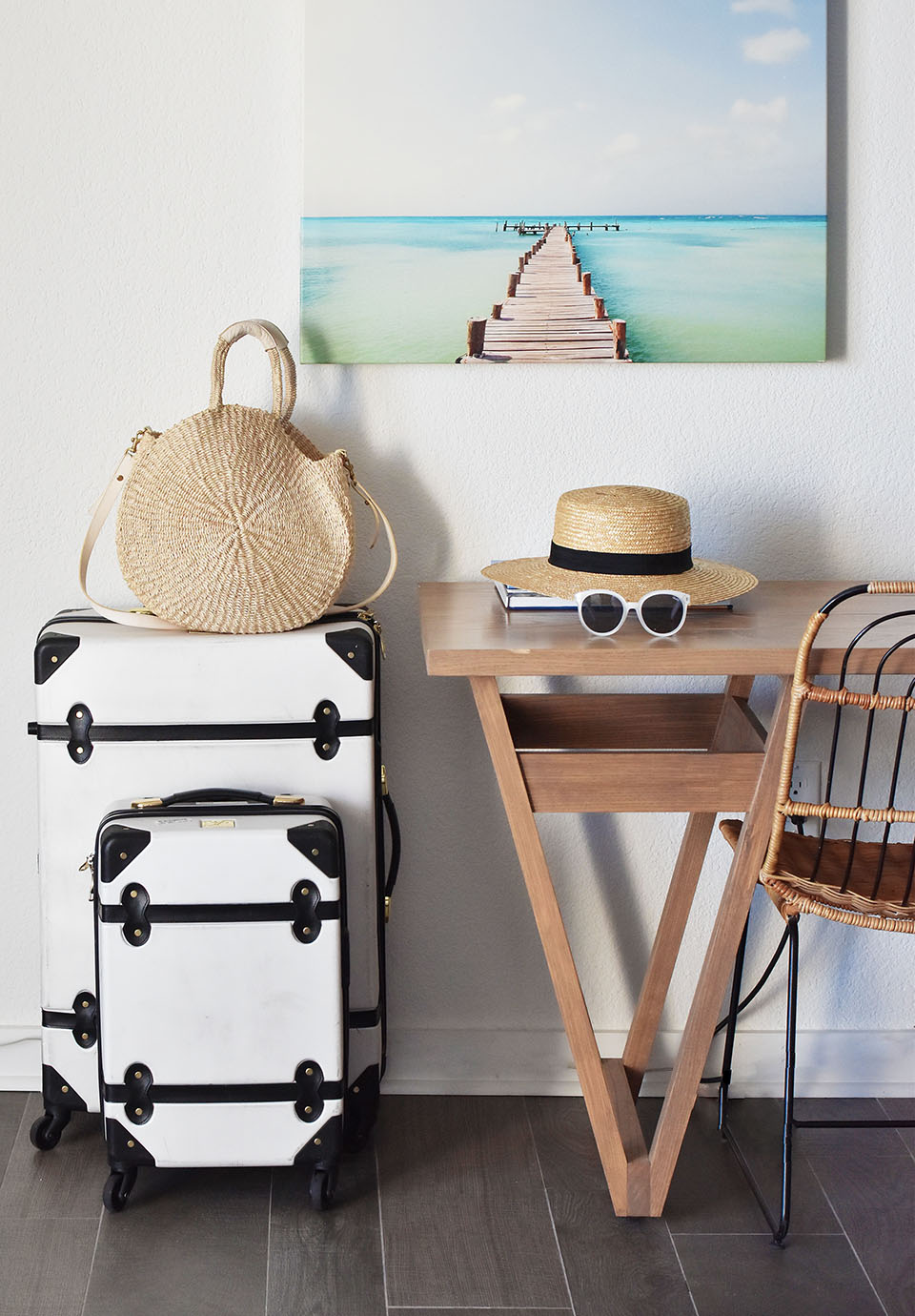 Activities + Perks
Tropical Scenery. Even though I live in a beachy area and am no stranger to white sand and palm trees, I couldn't get enough of the lush greenery and skinny palms throughout Amara Cay. We woke up to a sunrise over the water, Emery attempted to count every palm tree on the property and we even encountered an iguana making its way around the resort. (That may have been one of Emery's top moments during the stay!)
The Beach. With a full row of loungers, several perfectly placed hammocks and a few mini tiki huts and extra chairs to grab and go, there's no shortage of seating to settle into on the sand. One morning I managed to wake up in time to watch the sunrise from a waterfront hammock (a sight worth setting an alarm for!), followed by an afternoon under the palms of our own personal tiki. You may want to claim one of these early on because it's so comfortable and shady even Collins napped for hours. The staff also serves food and drink on the beach and I highly recommend something frozen and fruity. The Pina Colada gets two thumbs up from me!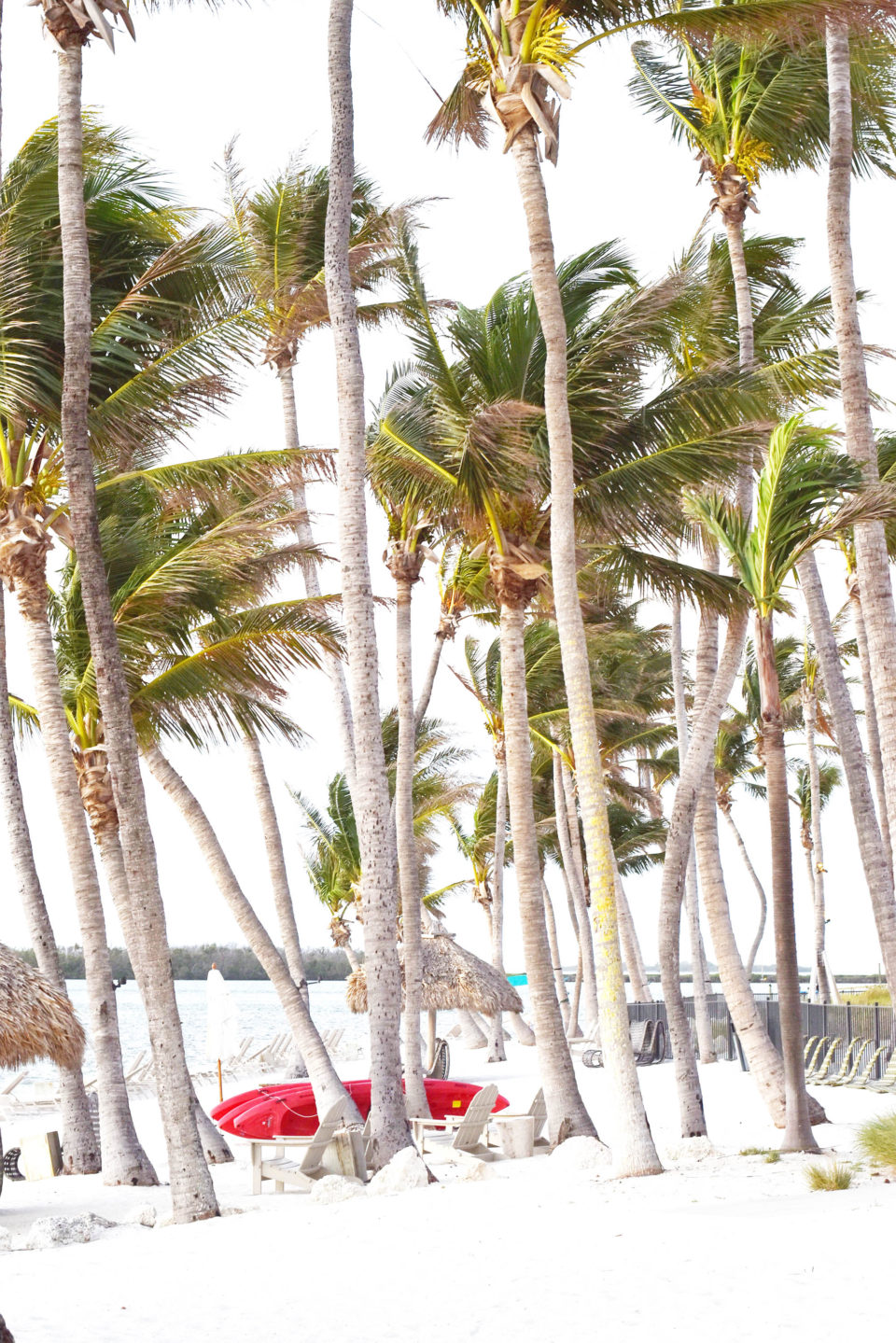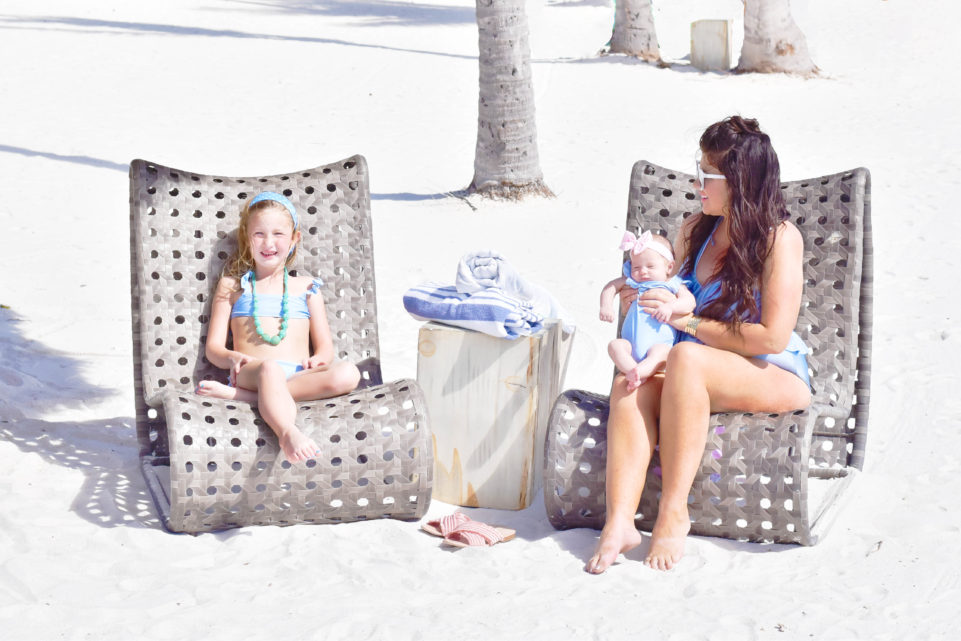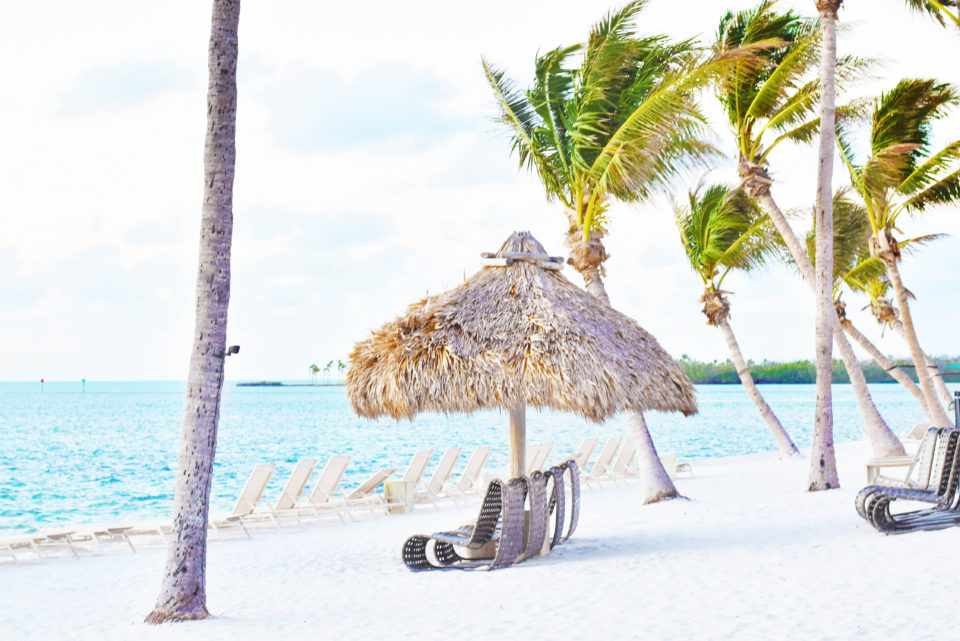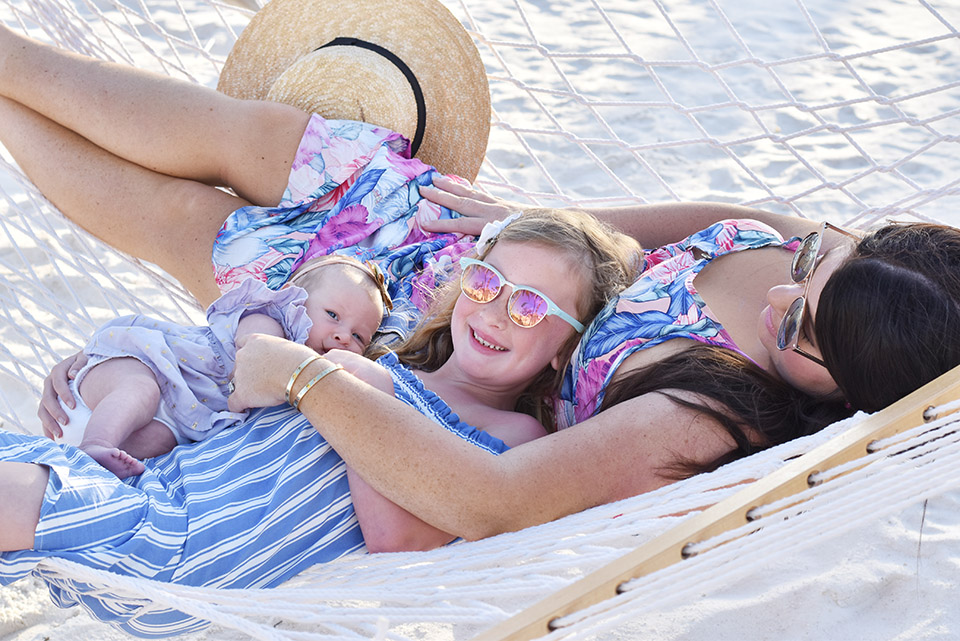 The Pool. With a gorgeous zero-entry pool on property, we had a place splashing and swimming at Amara Cay. I loved that I could sit in a lounger with little Collins while Emery played and that she could play with new friends while we sat down to eat a poolside lunch just a few feet away. And of course, we had to go a couple rounds on the giant connect four game just for fun!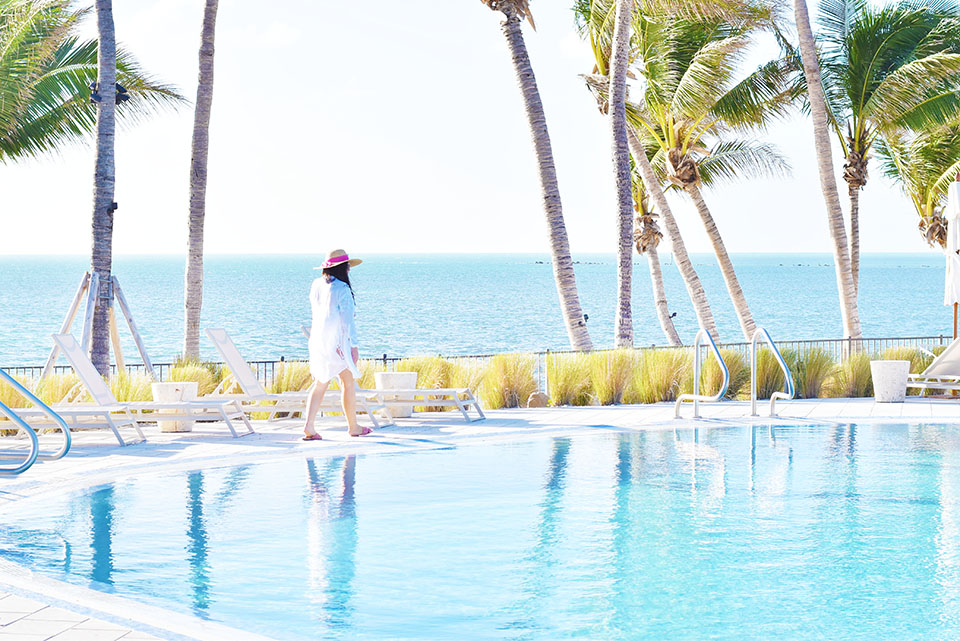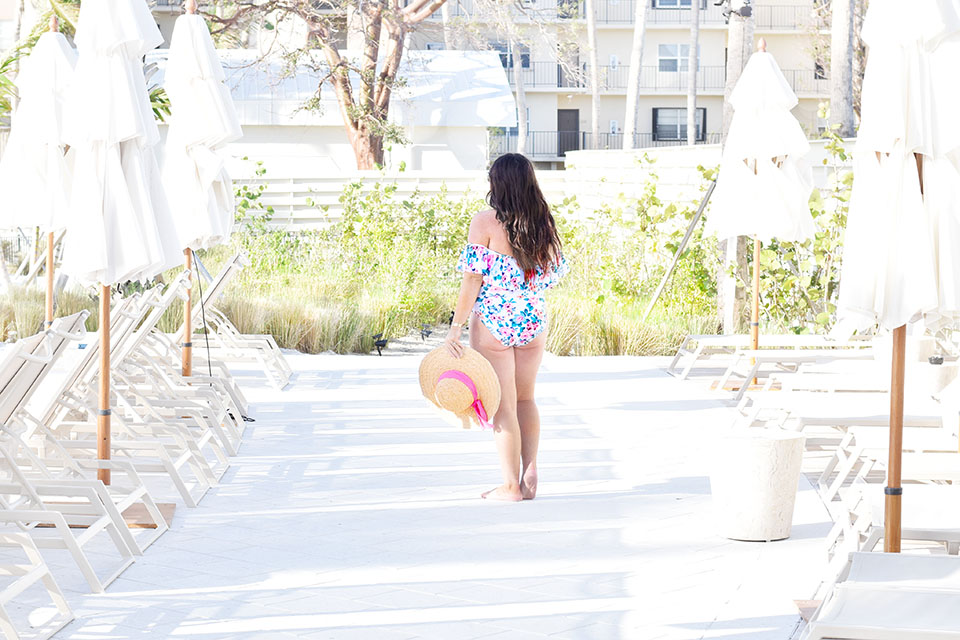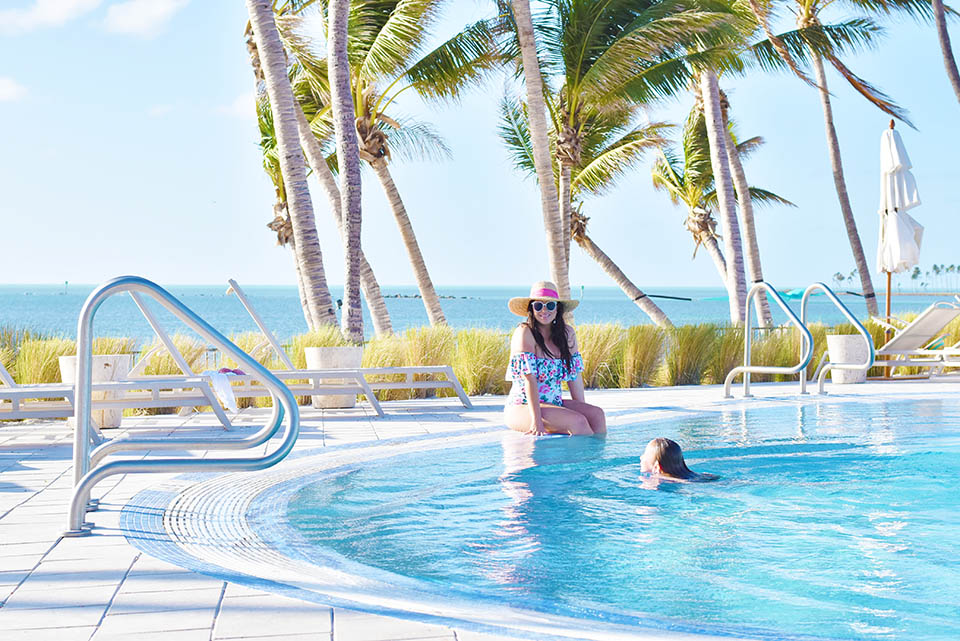 Family Games. I loved that the resort was noticeably family friendly with a variety of oversized games and classic competition that Emery loved playing. Think giant jenga on the green, connect four on the pool deck and corn hole (bean bag toss) in the grass. We couldn't walk past one of these without stopping to play!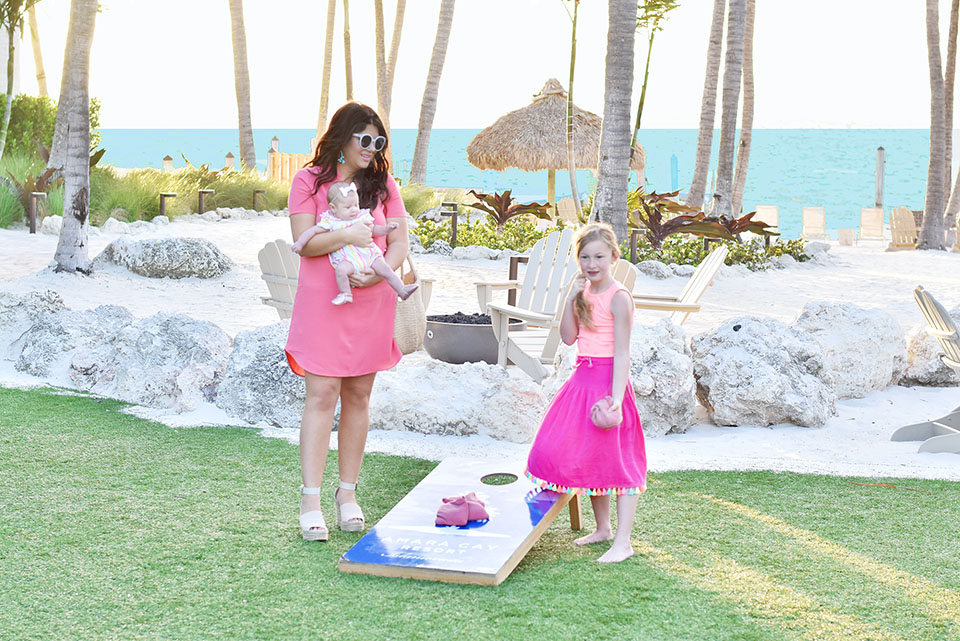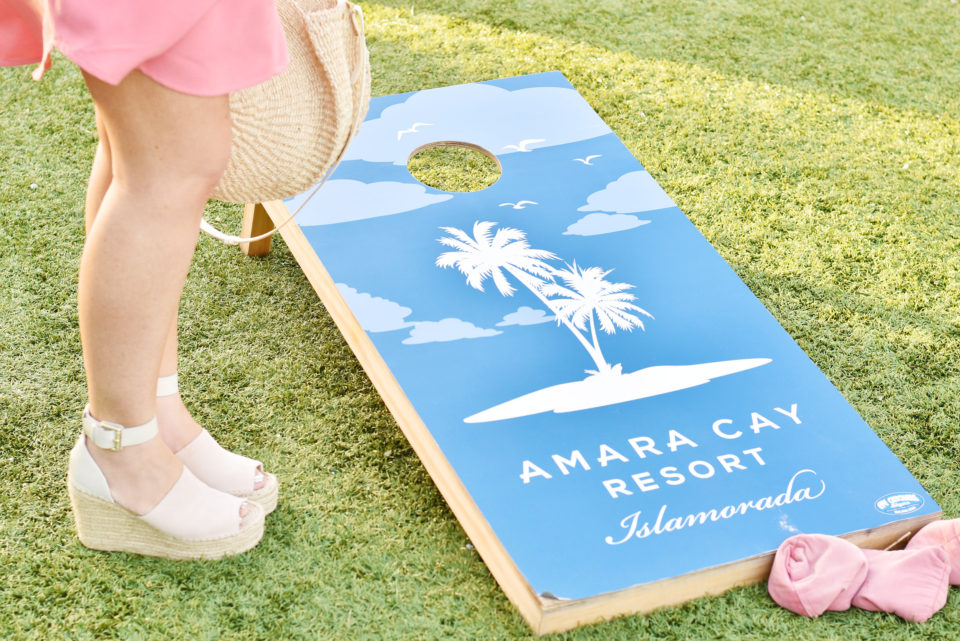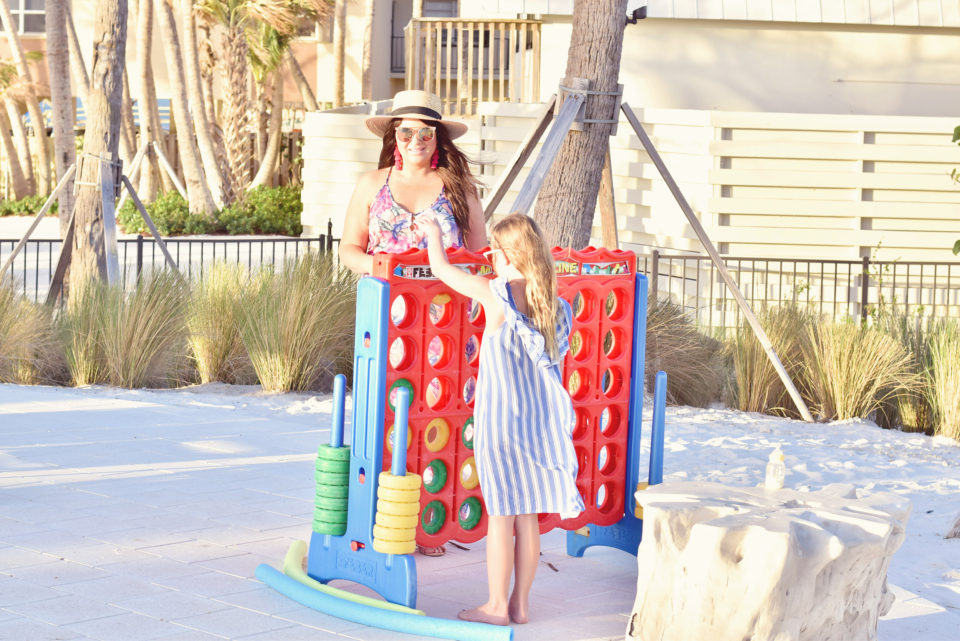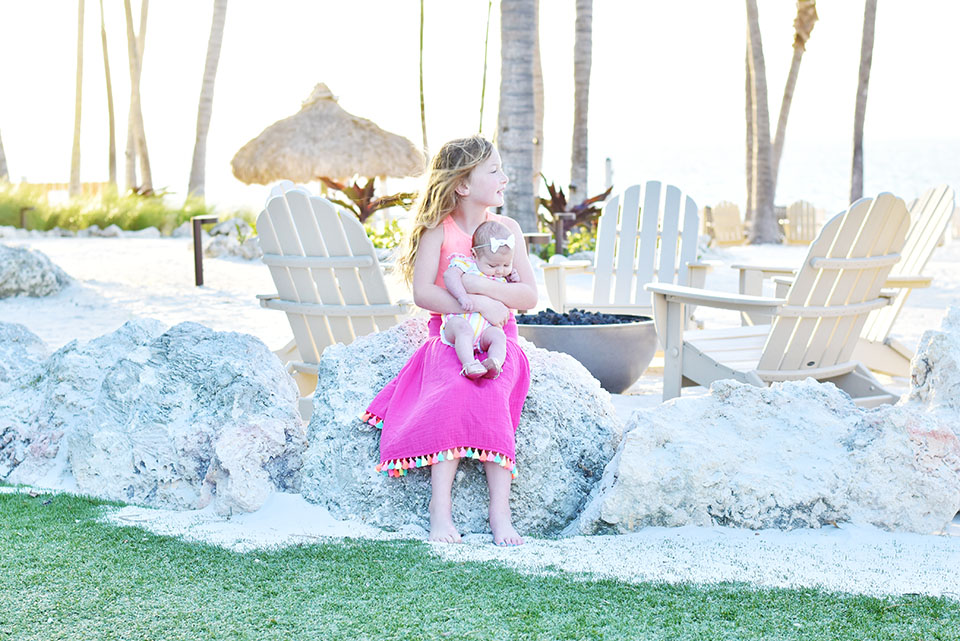 Water Activities. Amara Cay offers kayaking and paddle boarding right from the beach, an experience you have to try if you've never tried SUP.
Bikes. If you'd rather keep your car parked and enjoy the salty breeze in your hair, definitely take advantage of the resort bike options. There are both adult and kid-sized bikes available for use, as far as you're willing to pedal. The surrounding area of Islamorada has several great options within biking distance.
Transportation. If you'd rather be driven, the hotel shuttle runs up and down the main highway, four miles in each direction, making it easy to get out and about to experience even more of the area.
Fitness Center. I'm not always one for working out on vacation unless it involves a long walk on the beach, however, for those of you who want to burn some extra calories, Amara Cay has a fitness room filled with exercise essentials. Go ahead and reach for that slice of key lime pie – you earned it!
Friendly Staff. This was one of the most noticeable features of the resort and that really impressed me. Everywhere we went and everyone we encountered was so extremely nice. From the GM to the pool boys and the front desk to the wait staff, we had nothing but warm encounters with each associate.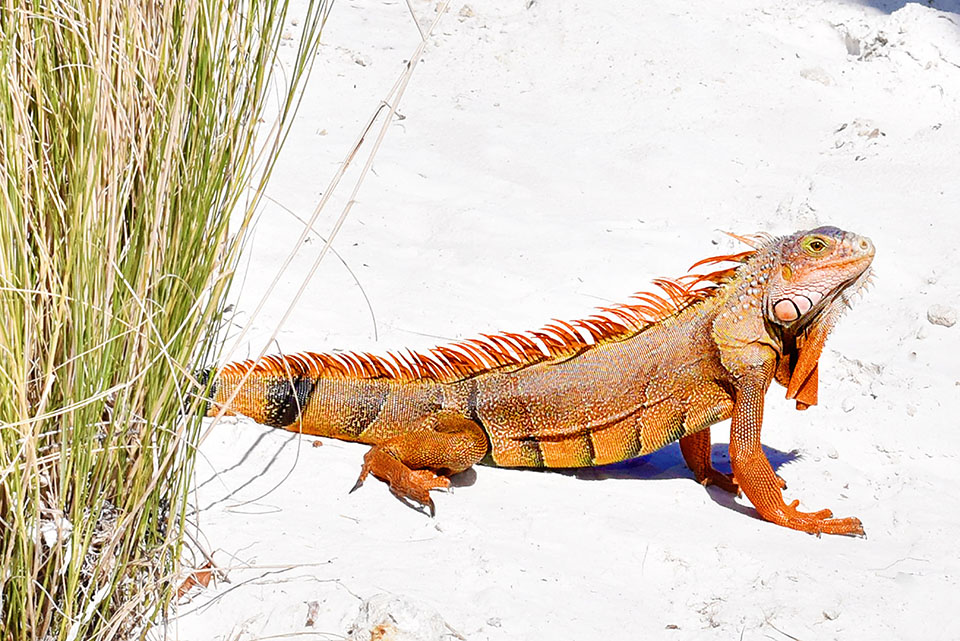 Nearby Fishing and Snorkeling. While we didn't opt for any major water activities on this trip, Islamorada and the Keys are known for near-shore coral reefs (great for snorkeling!) and the famous underwater Jesus statue. Fishing-wise, you're right next to both Bud & Mary's marina, Robbie's marina and Lorelei's, where you can hop on a charter boat.
Dining
reelburger. We loved the on-site restaurant reelburger at Amara Cay! In the same way that the resort felt simultaneously upscale and casual, burgers are a food easily dressed up or down with the right presentation and ingredients, so it seemed fitting that this was the go-to cuisine. Every meal we had, from sunset dinner under a huge tiki hut to barefoot lunch on the pool deck was delicious. Having two distinct settings (one indoor, one outdoor) meant we could enjoy a luscious breakfast before starting the day as well as enjoying a barefoot meal between the beach and pool trips. We enjoyed a variety of delicious bites during our stay, starting with a sunset dinner on the pool deck where we enjoyed a sampling of burgers and fries. reelburger goes beyond just beef with tempting chicken and fish sliders, too. I think the fish sliders and zucchini fries may have been my favorite! For dessert, we finished every bite of the Strawberry Shortcake in a mason jar and Tempura Fried Key Lime Pie — both of which tasted like a dream. In fact, my mouth is watering as I type this! In the morning, we started the day with a breakfast spread in the indoor dining area, which had a chic, coastal vibe and adjoins the hotel lobby and bar. We enjoyed an omelette, pancakes, traditional breakfast and a pretty view of the outdoor space. It was relaxed and quiet, but also close enough to the green that Emery played with new friends within our sight until the food arrived. At night, we sipped cocktails before heading up to our room and another night we all ordered milkshakes. It was the perfect balance for our family.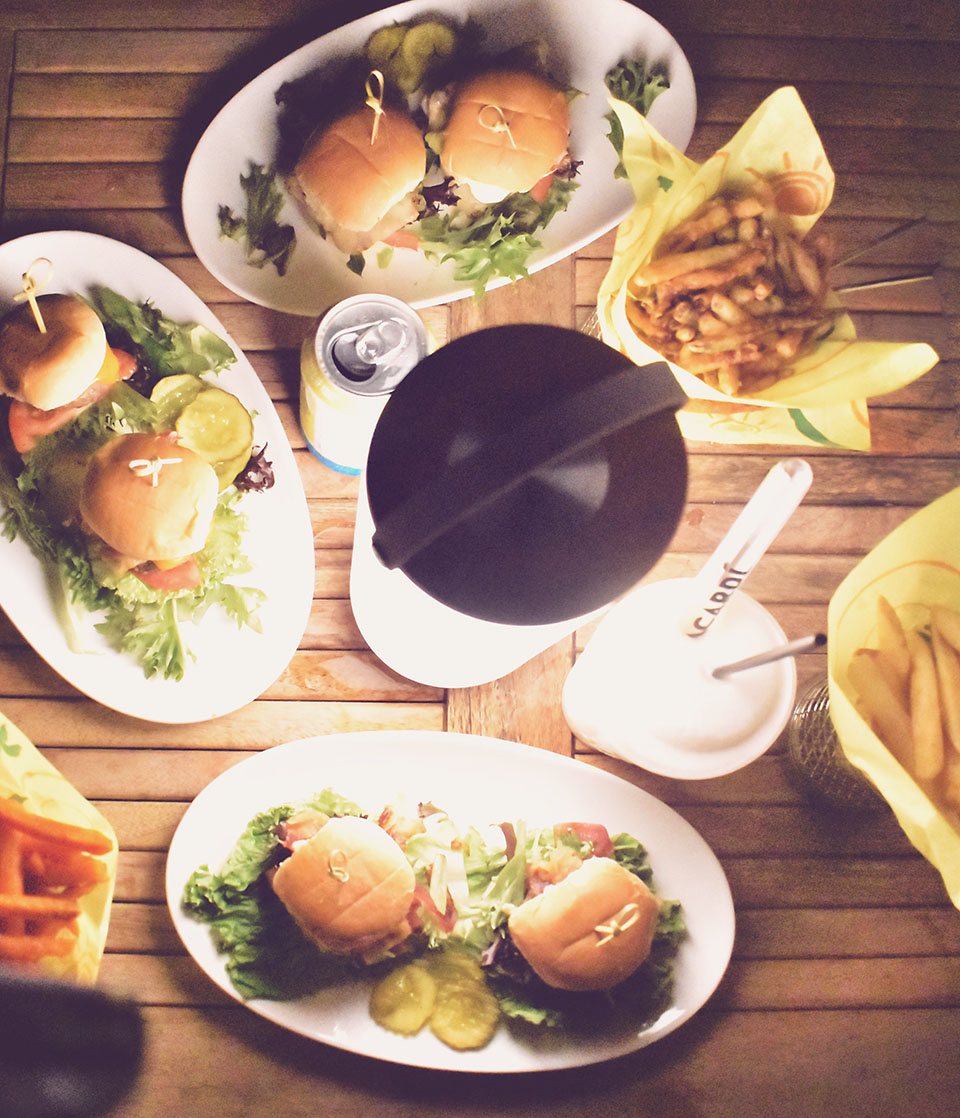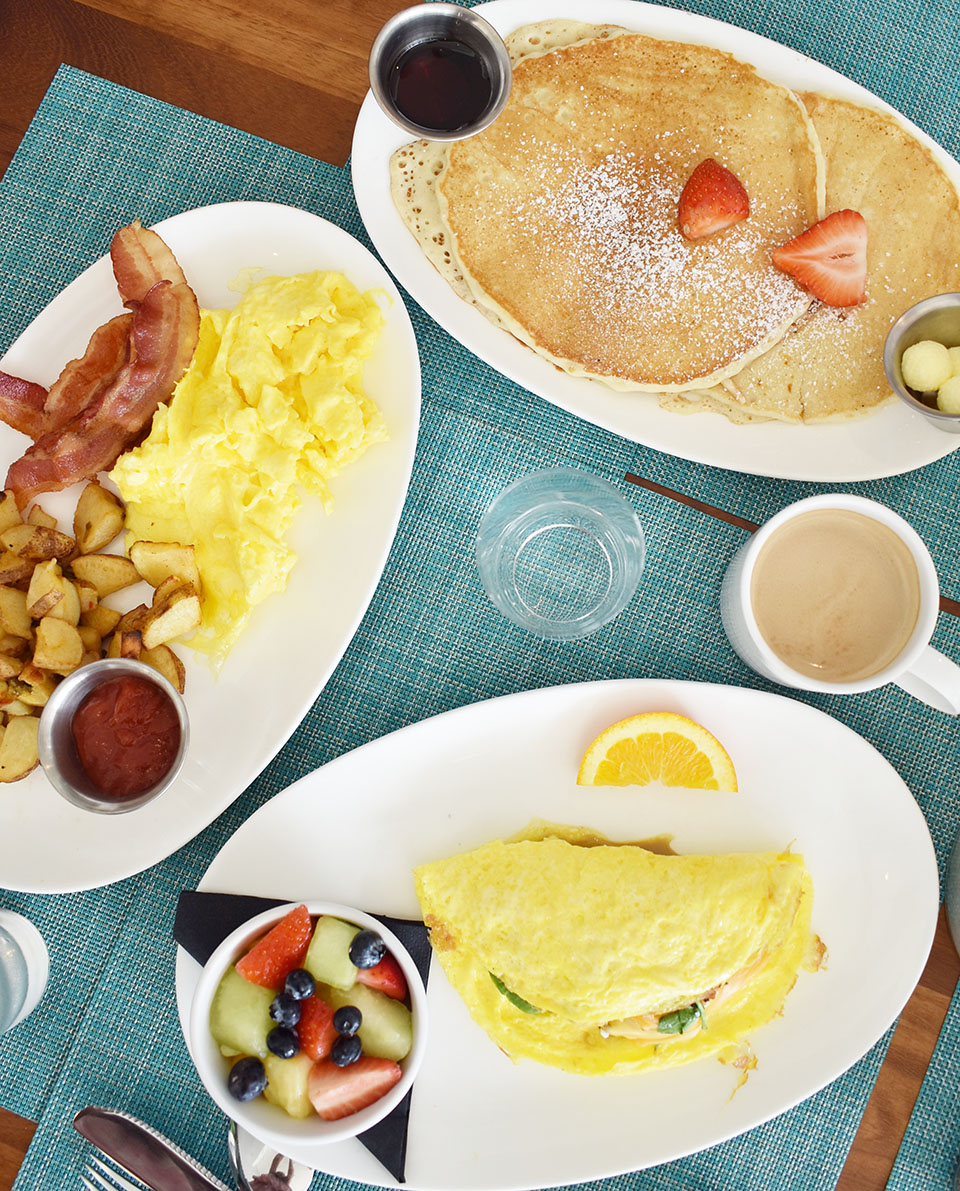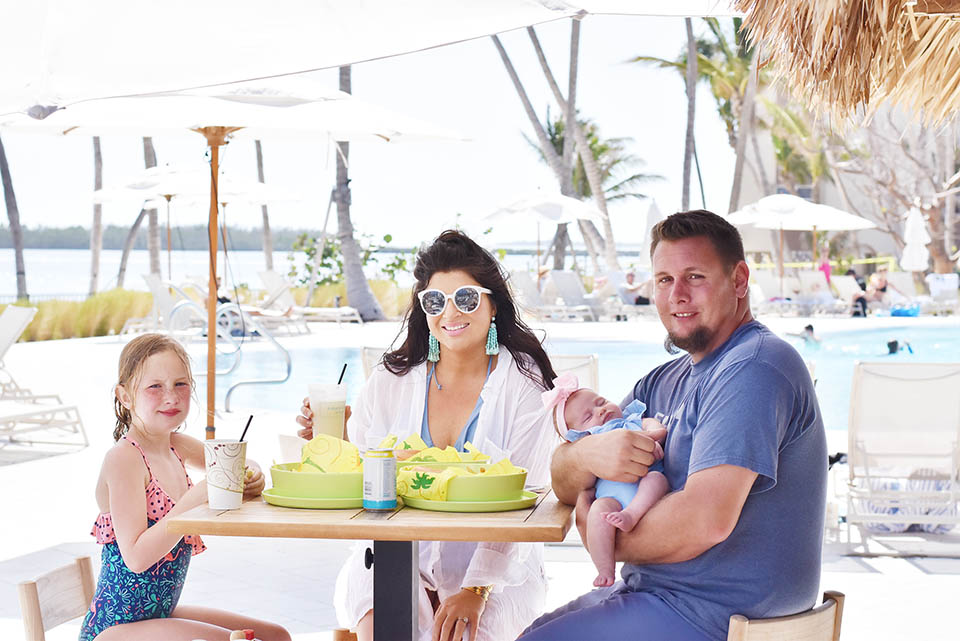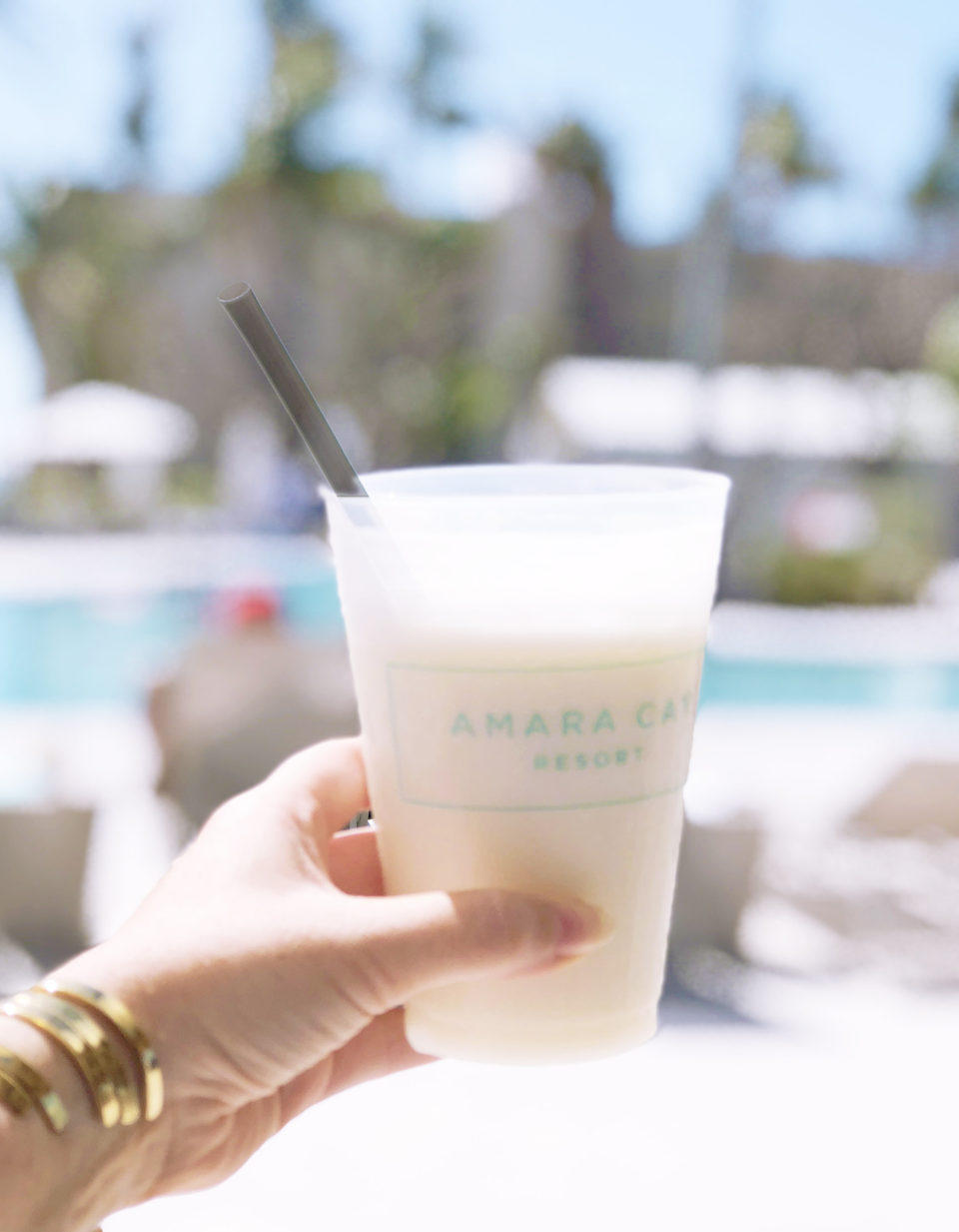 Style
resort casual. From swimsuits and beach coverups to colorful maxi dresses and a matching two piece set, my style on this trip was relaxed and beachy.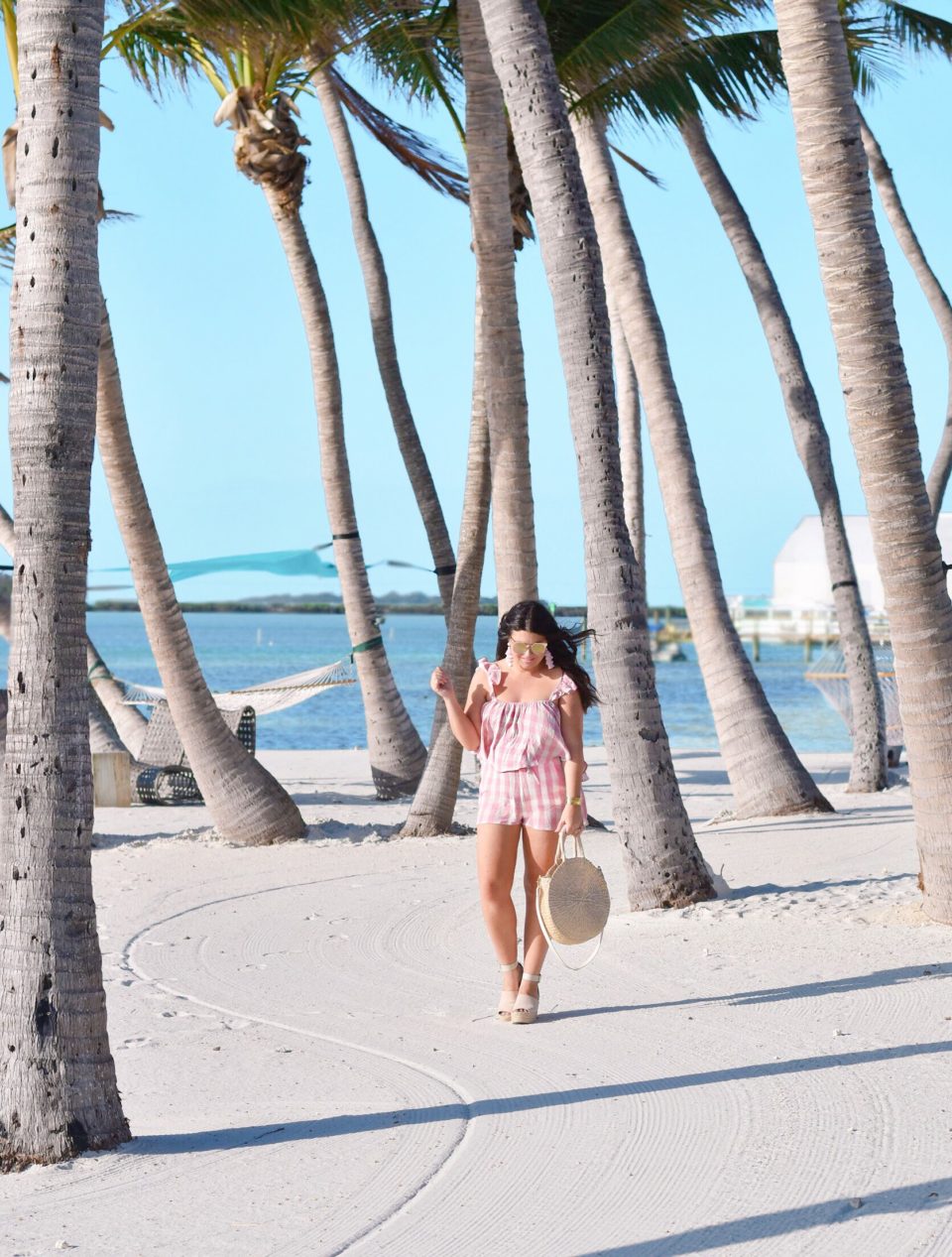 Gingham Set | Earrings | Bag | Shoes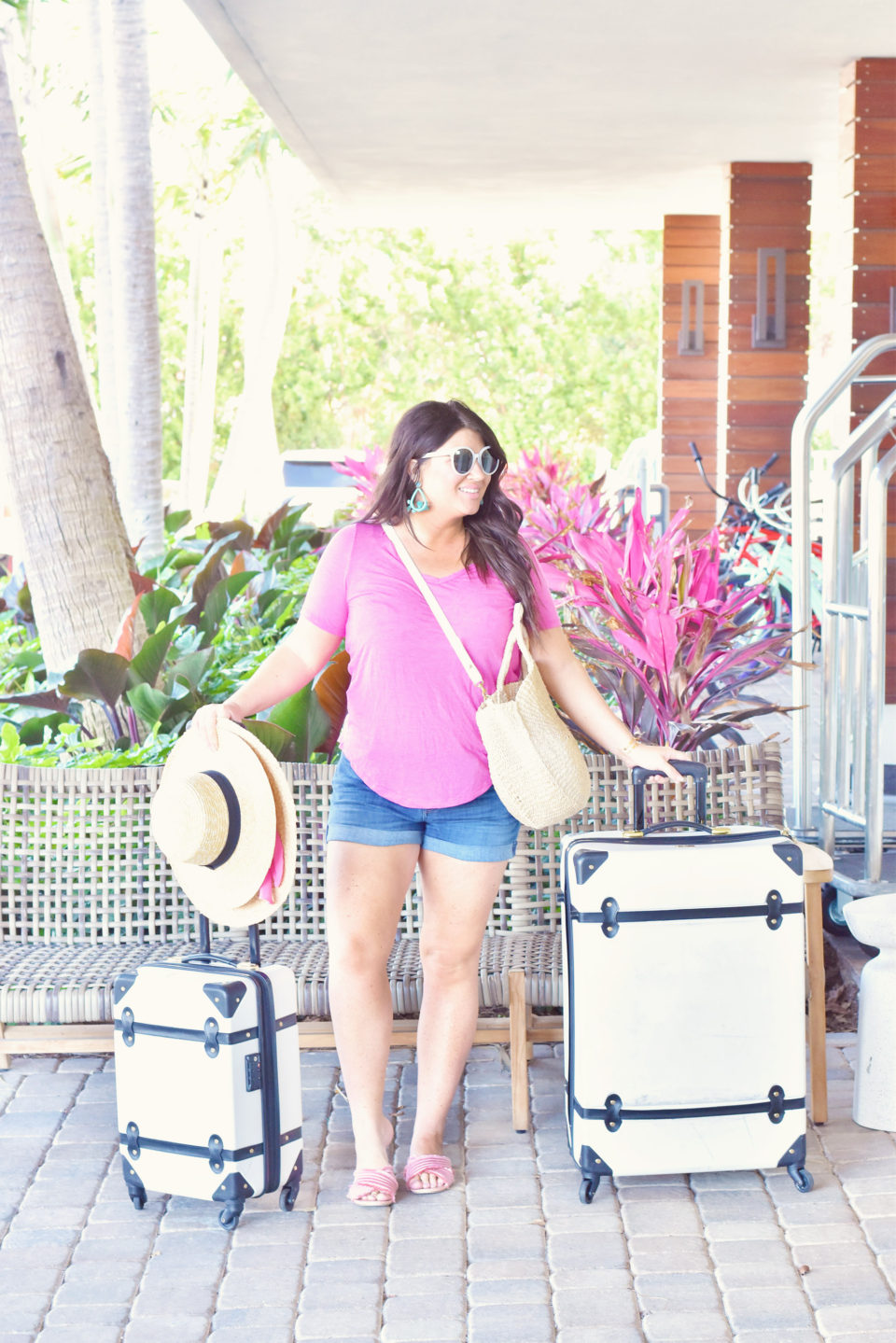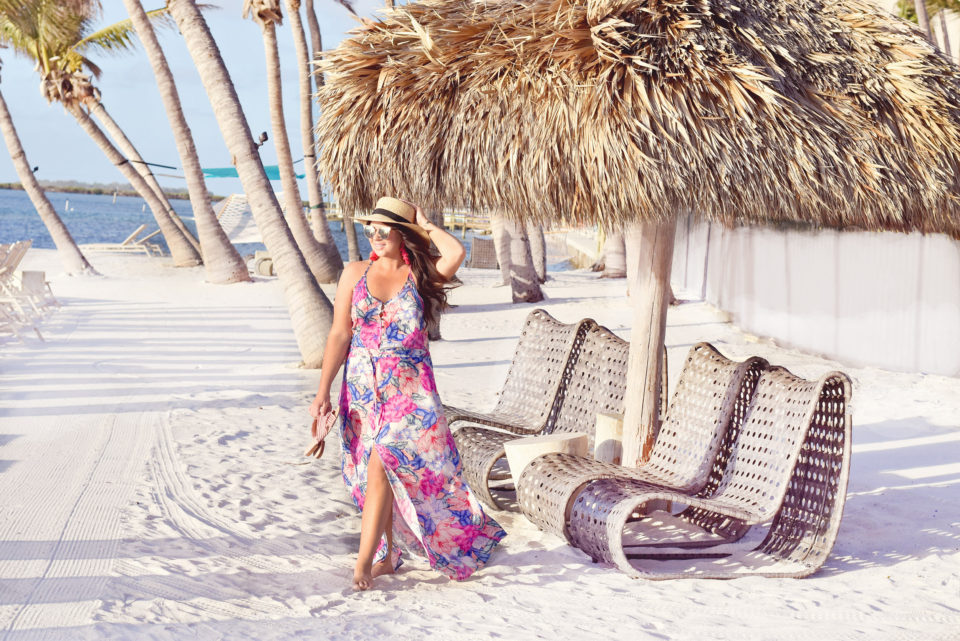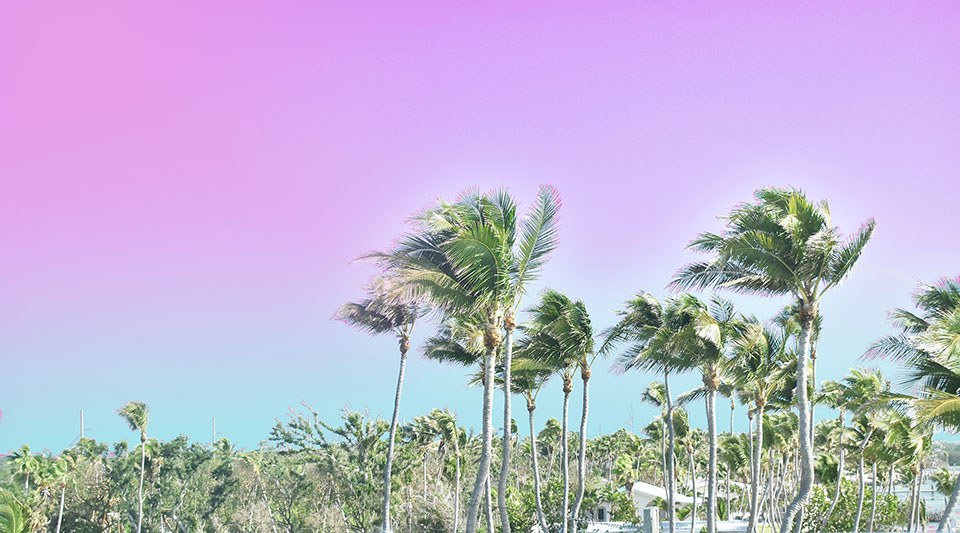 Thanks for a wonderful weekend, Amara Cay!
Nearby…
For more must-do activities and restaurants for the Keys, check out my full post on Key West and Islamorada coming up next.
Pin to Save!