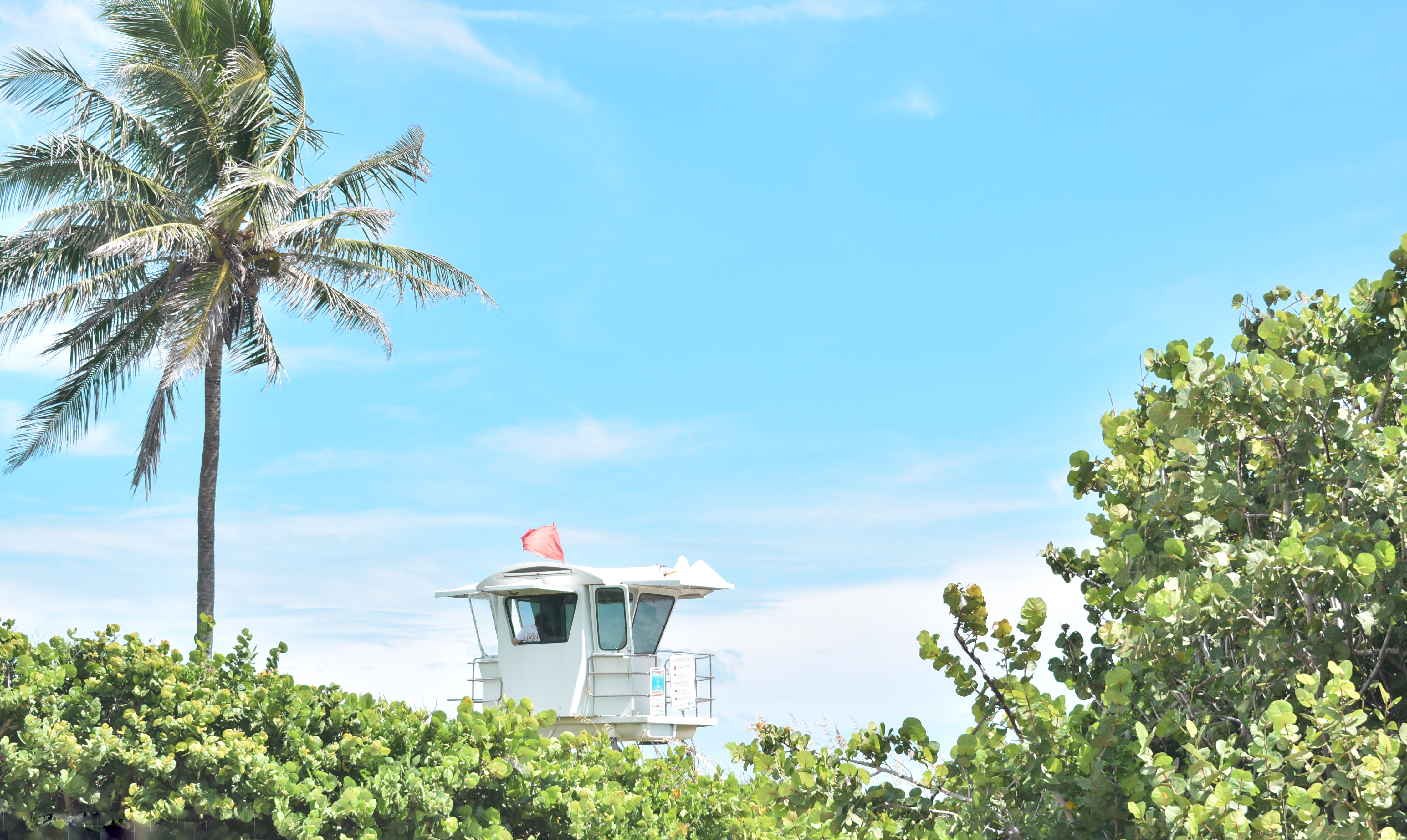 I was able to escape the usual routine and mom life for a weekend away with my girlfriend Samantha (who was actually one of my bridesmaids!) as we celebrated 10 years of friendship. We left our girls with our husbands and were able to soak in the beauty of Hutchinson Shores Resort & Spa, an Opal Collection property perfectly poised along Florida's Treasure Coast in Jensen Beach.
We had a wonderful time exploring the resort and enjoying all the amenities. From food and drink to the spa and beach, I'm sharing my favorite highlights from the trip. To learn more and book a stay at Hutchinson Shores Resort & Spa, click here.
Secluded Beach Front Location
Located directly on the Atlantic Ocean less than two hours from both Miami and Orlando is Hutchinson Island, a quiet barrier island that stretches 23 miles long. It's the kind of place that feels tucked away, off the beaten path of the usual flock of tourists and beach lovers, but with a destination like Hutchinson Shores, it feels like a hidden gem kept shiny and polished just for your arrival.  
We spotted a morning yoga class and a few early explorers on our walk, but overall the beach was very quiet, which I loved because it felt like we had the place to ourselves.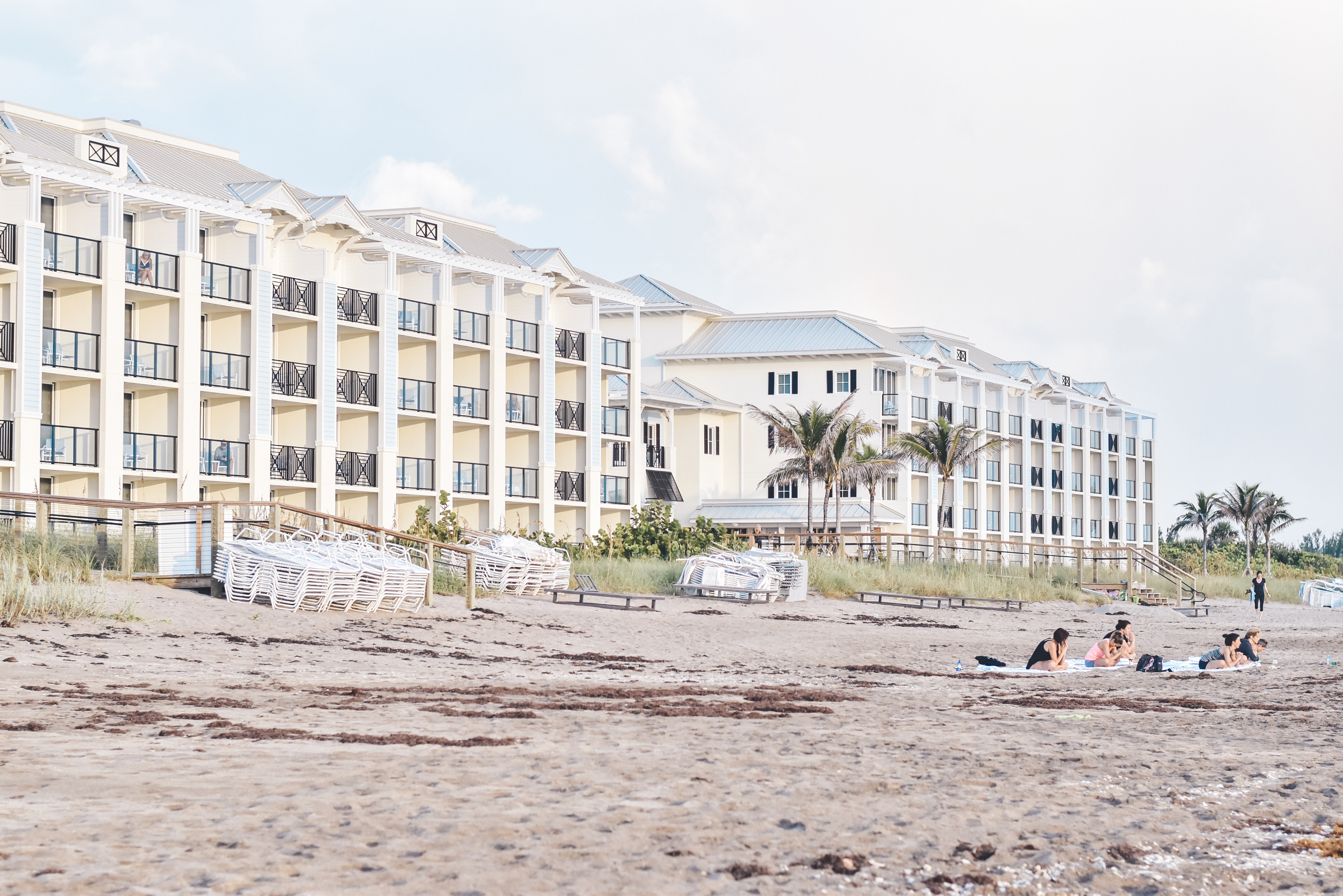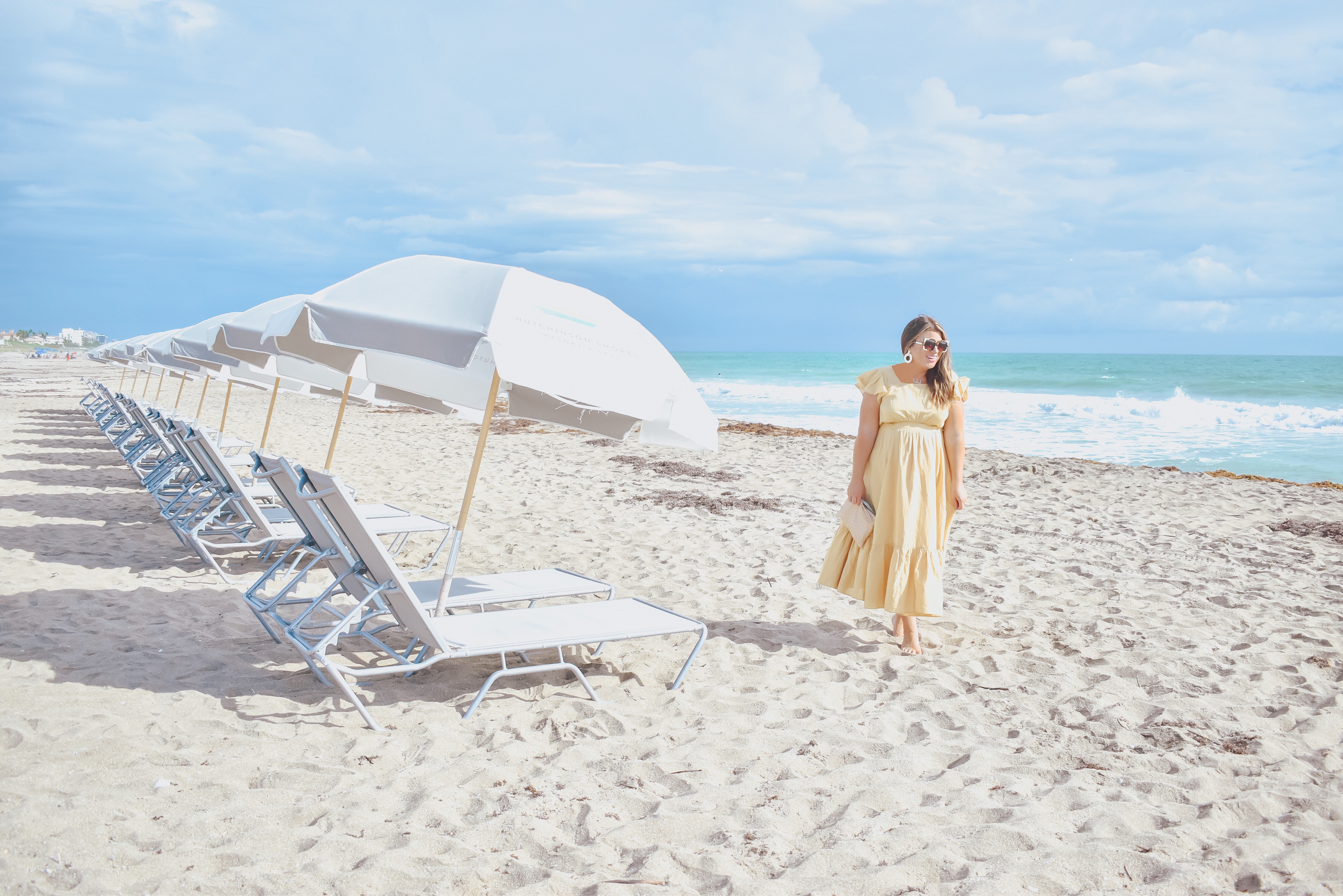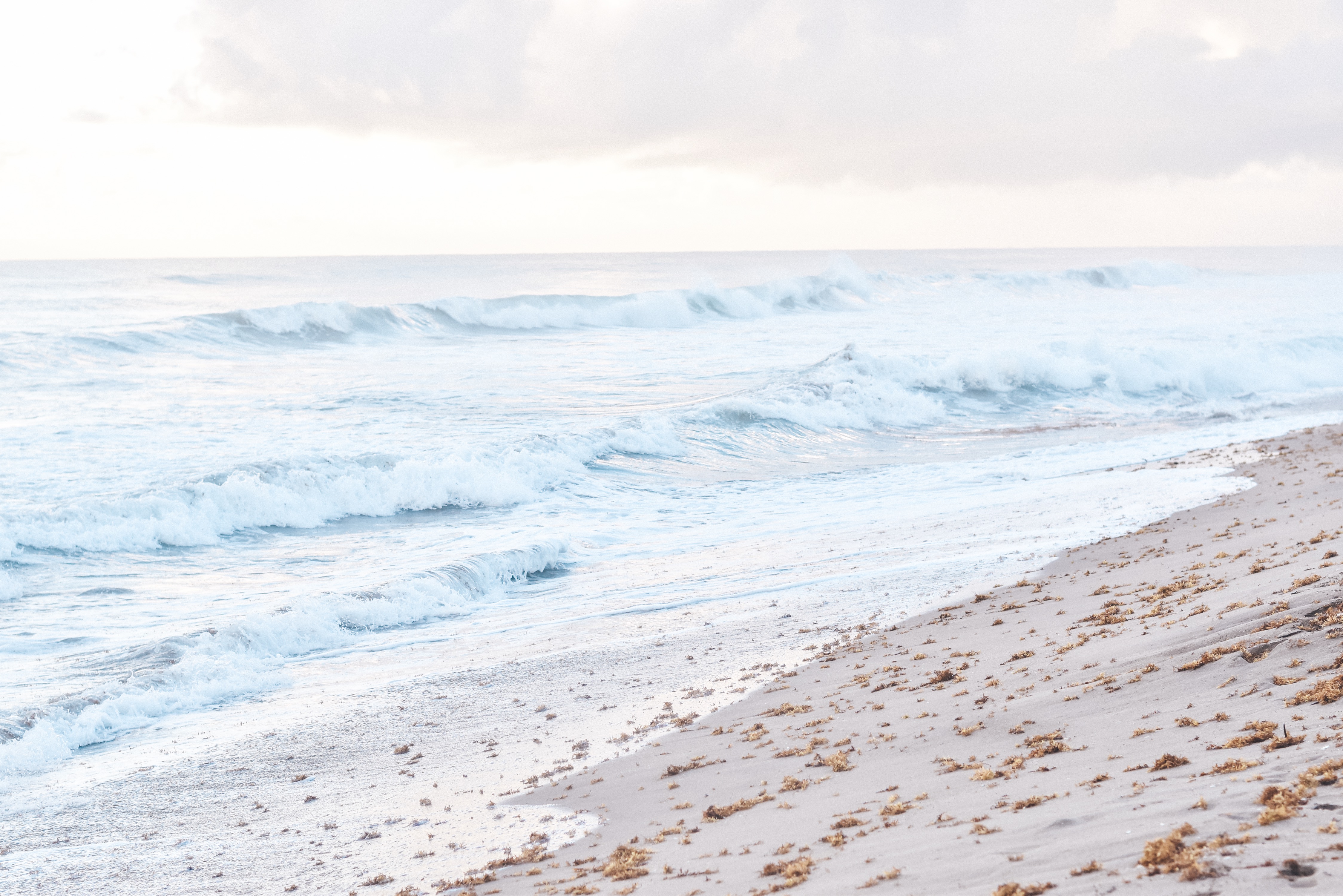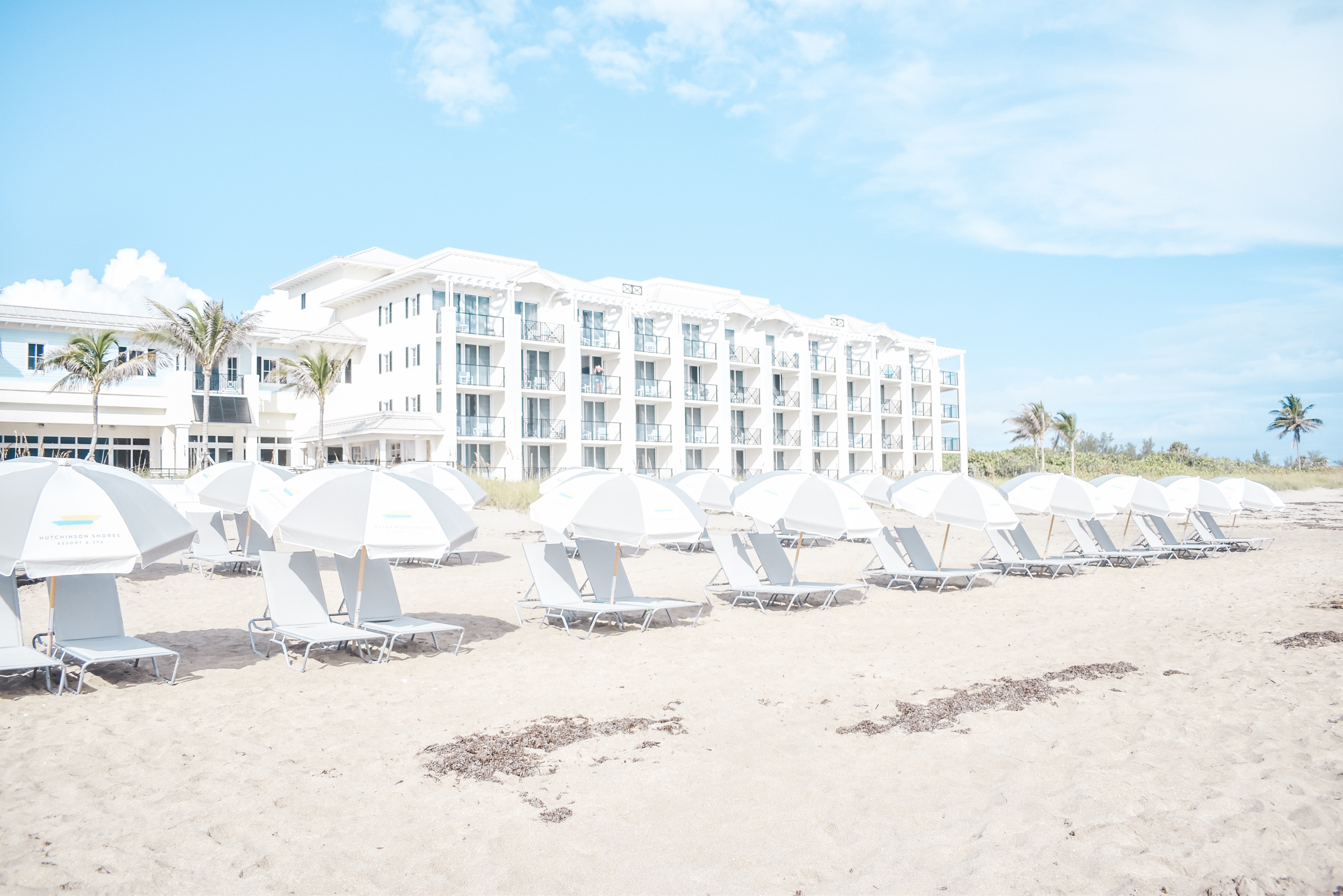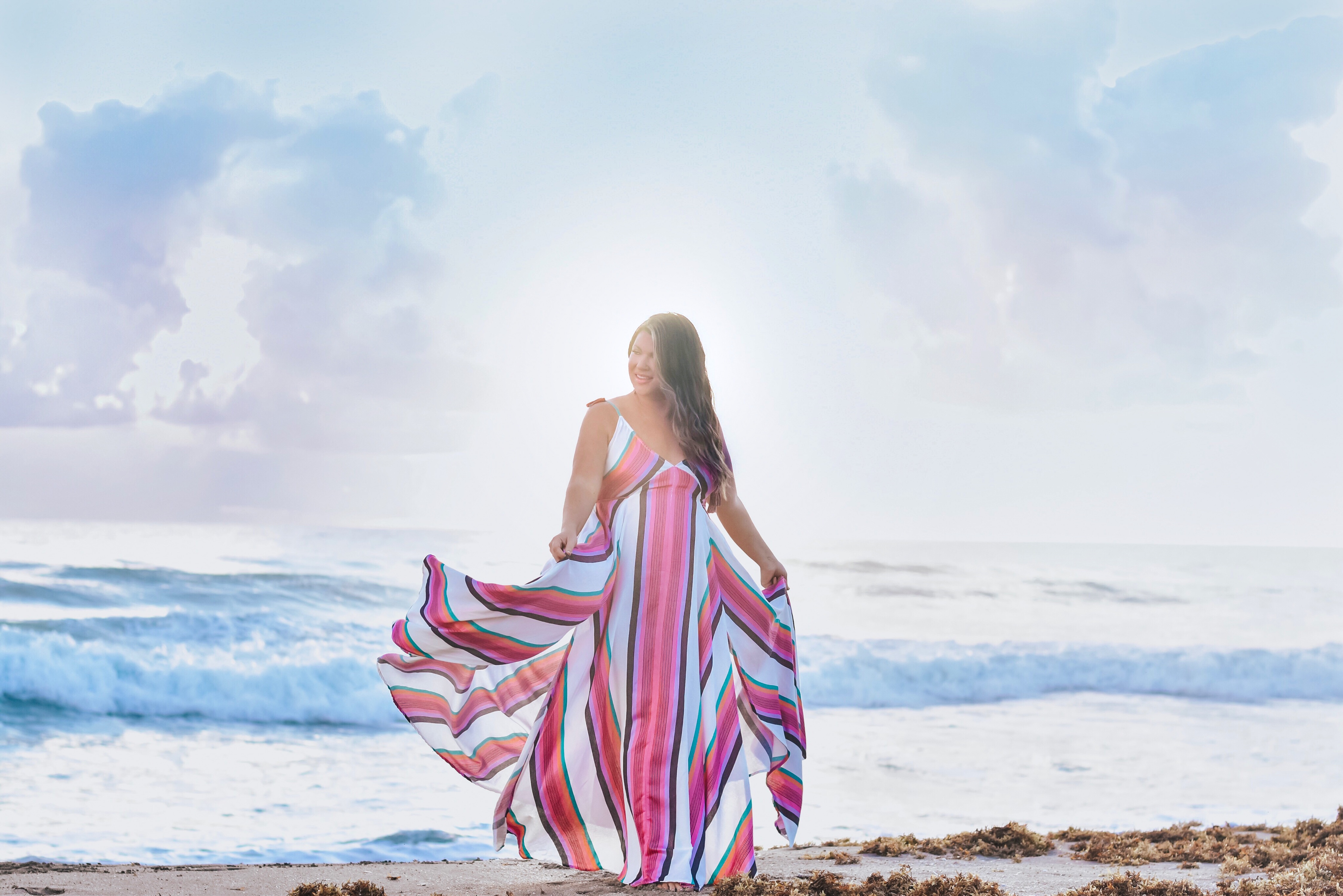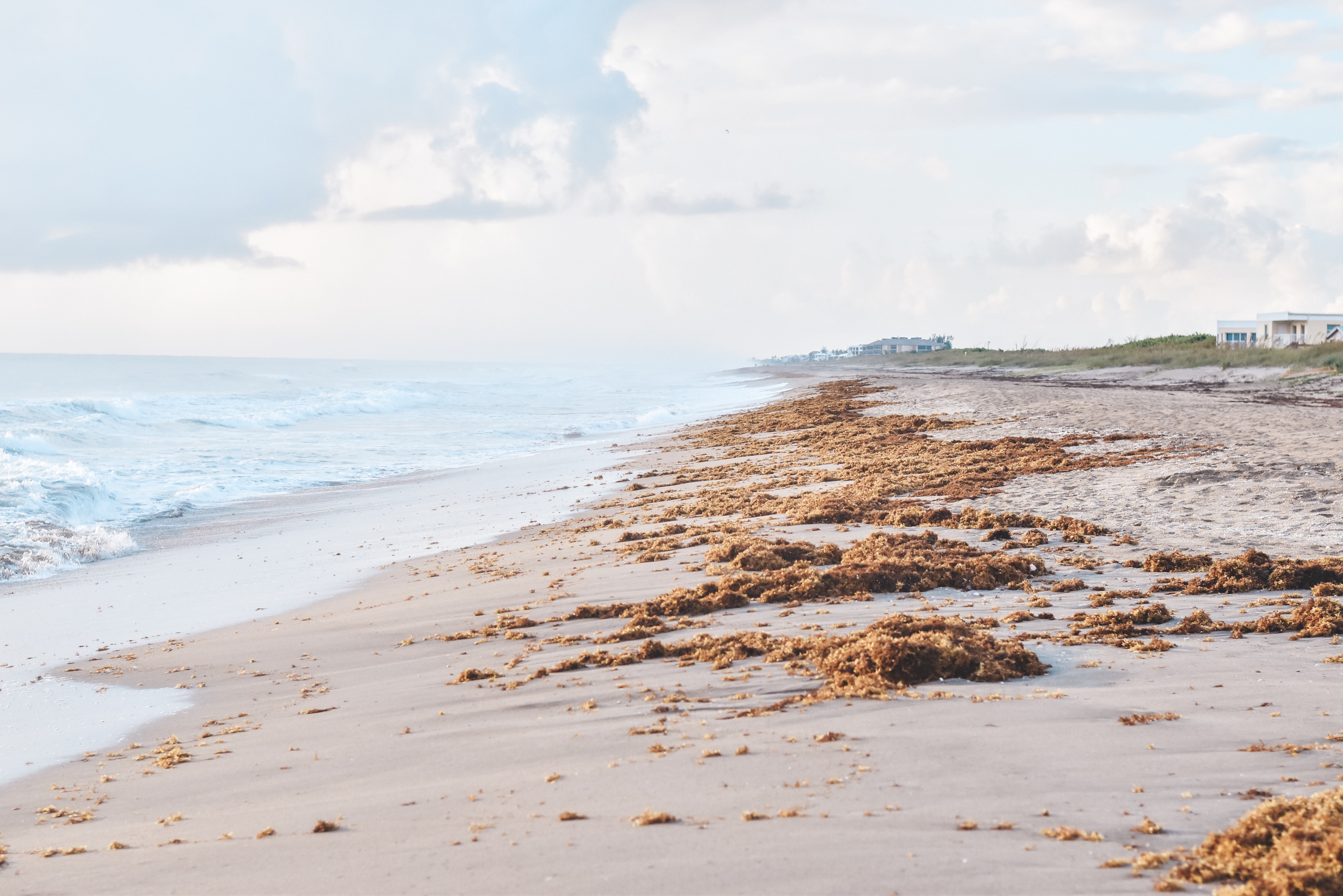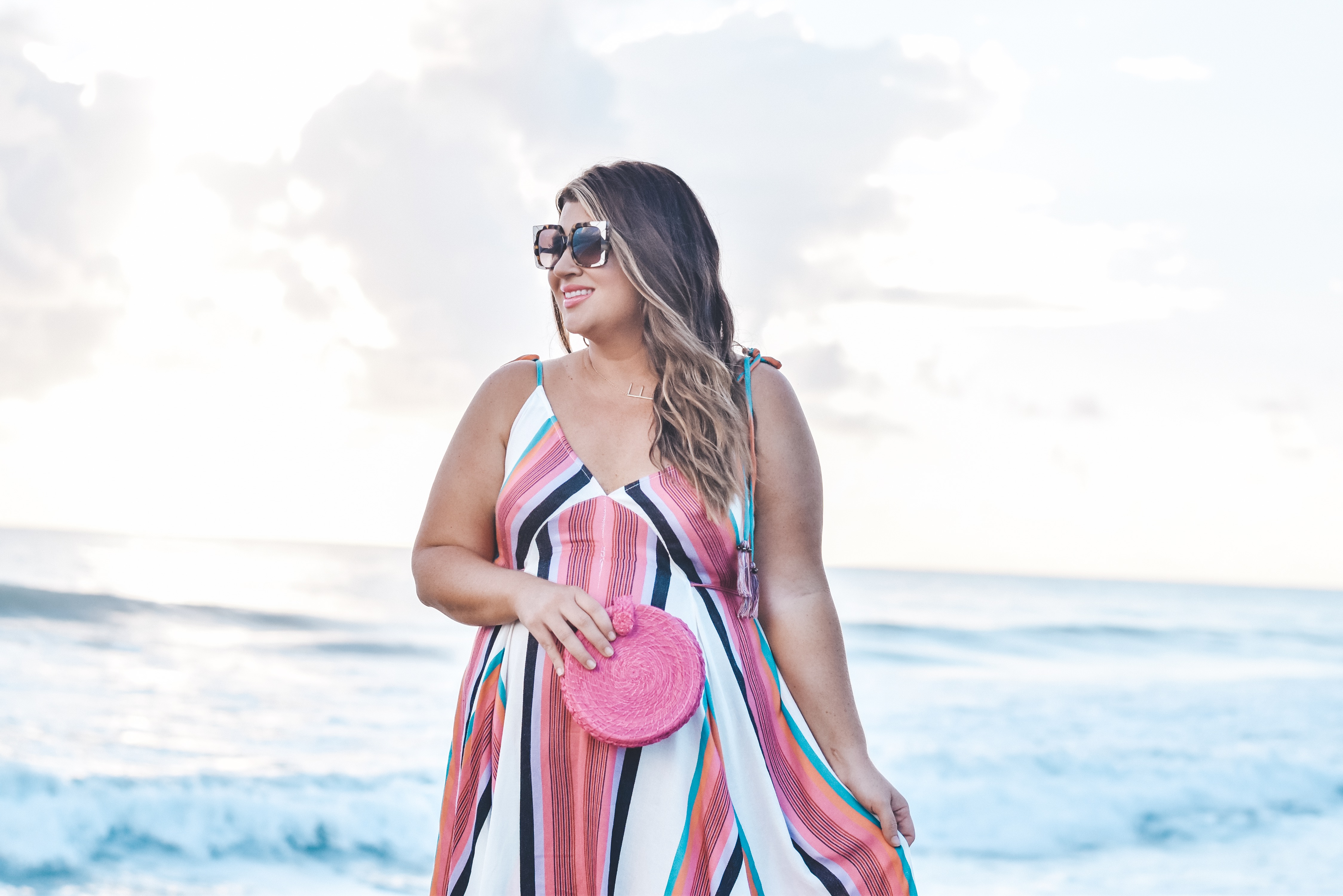 Coastal Chic Design
We took a tour of the property and I learned that Hutchinson Shores had previously been a chain hotel. I couldn't believe it! There were no signs of cookie cutter design or basic decor details. The place was gorgeous! As soon as I walked into the lobby area, I immediately appreciated the two-story design and open feeling. There is so much texture and elegant coastal details to take in. I loved the glass art sailfish hanging from the ceiling like a chandelier straight from the sea. The floor to ceiling flower wall was stunning and the shades of blue felt so calming. 
The hub of the property is the center area that runs from the gorgeous lobby to the ocean front pool deck, connected by Drift, the onsite dining. The two buildings of guest rooms bookend this space and help everything feel within reach but with enough breathing room to relax. I loved the coastal nods with driftwood, shell textures and plenty of sea-worthy creatures immortalized in artwork. The crisp white plank walls and weathered wood combined with lots of green, organic detail made for a cozy combo that felt like home.
I peeked at the large meeting and event spaces that were equally chic (not always the case when it comes to conference spaces!). Even the ballroom area had unique finishes including 3D floral sculptures that would be beautiful for a wedding.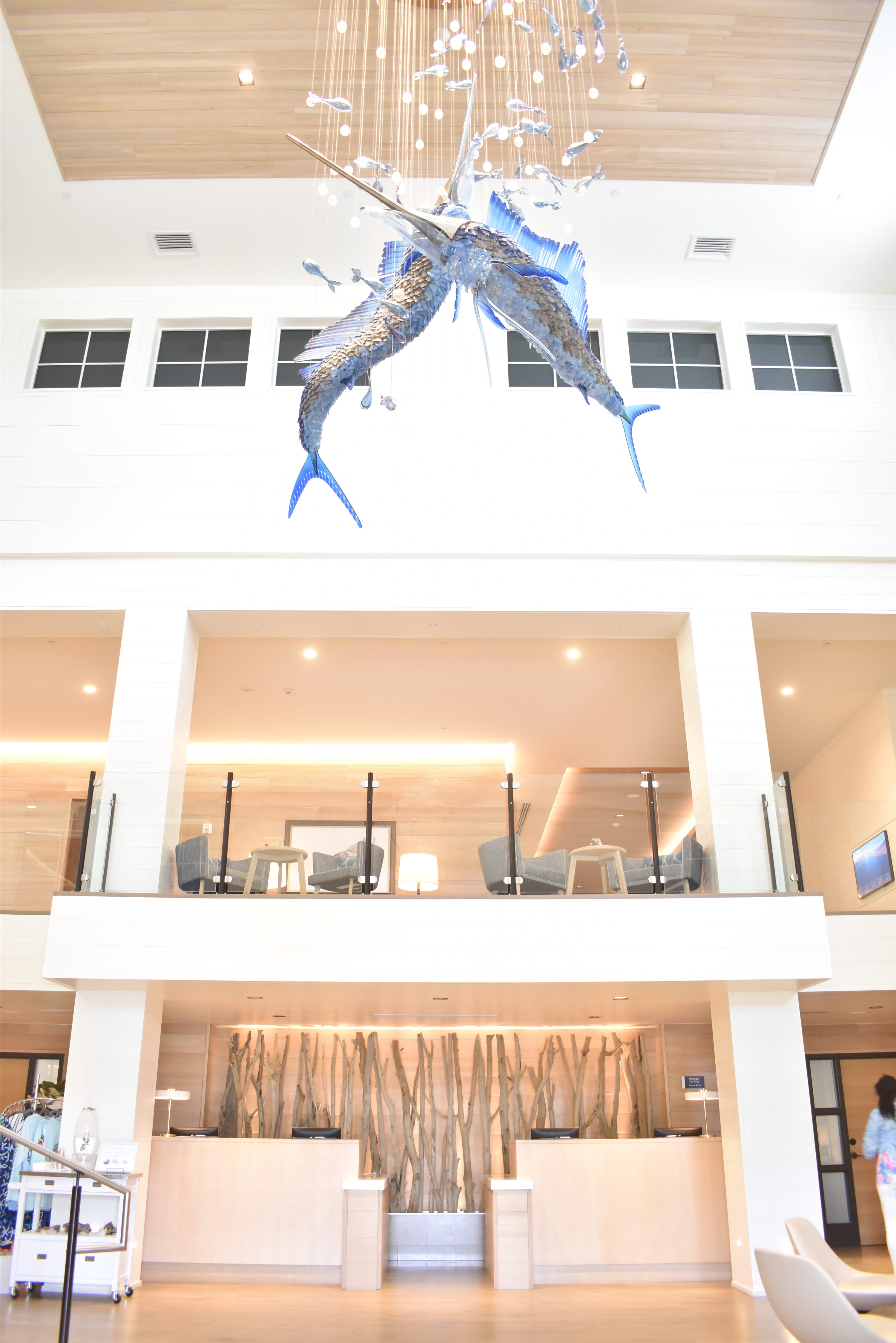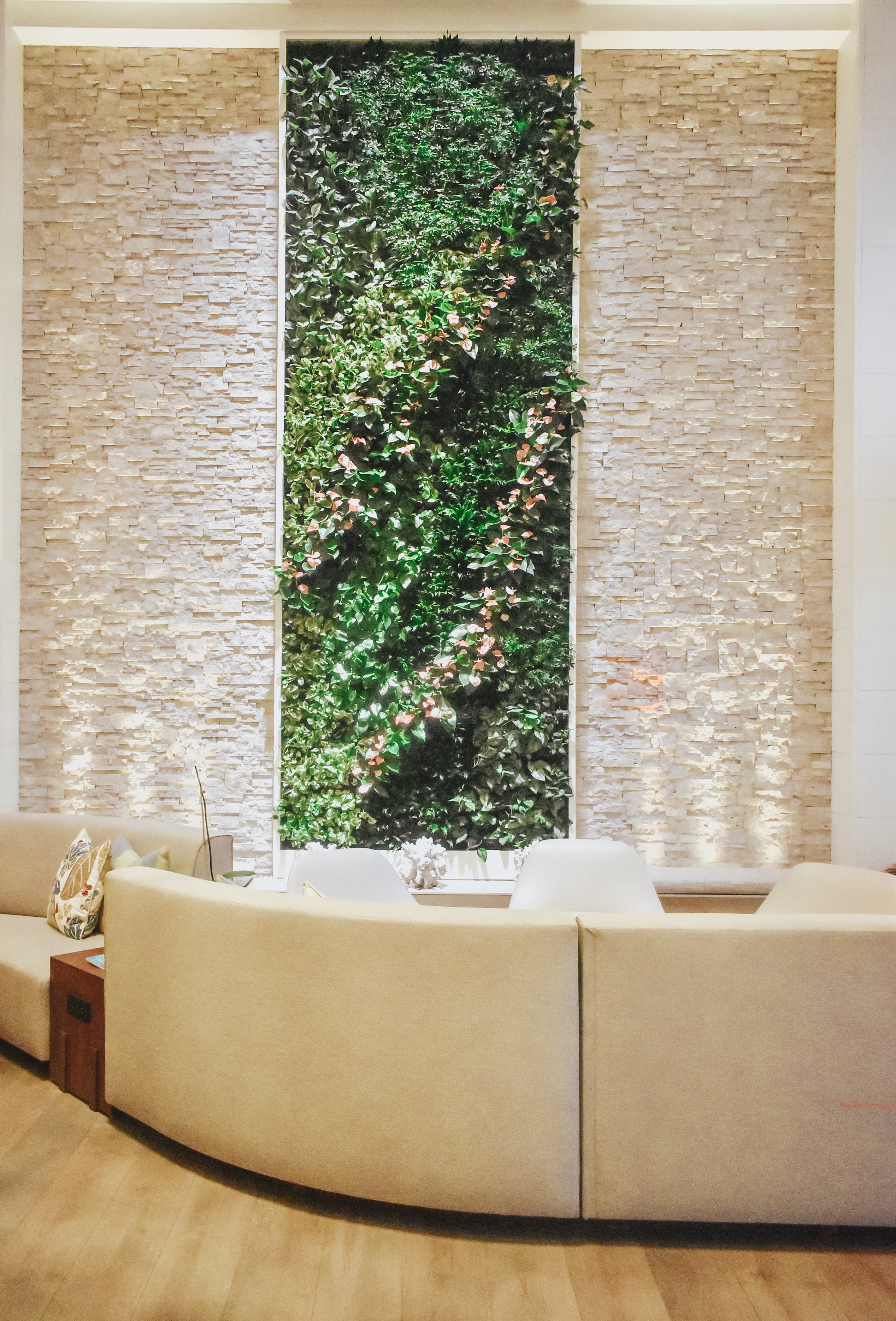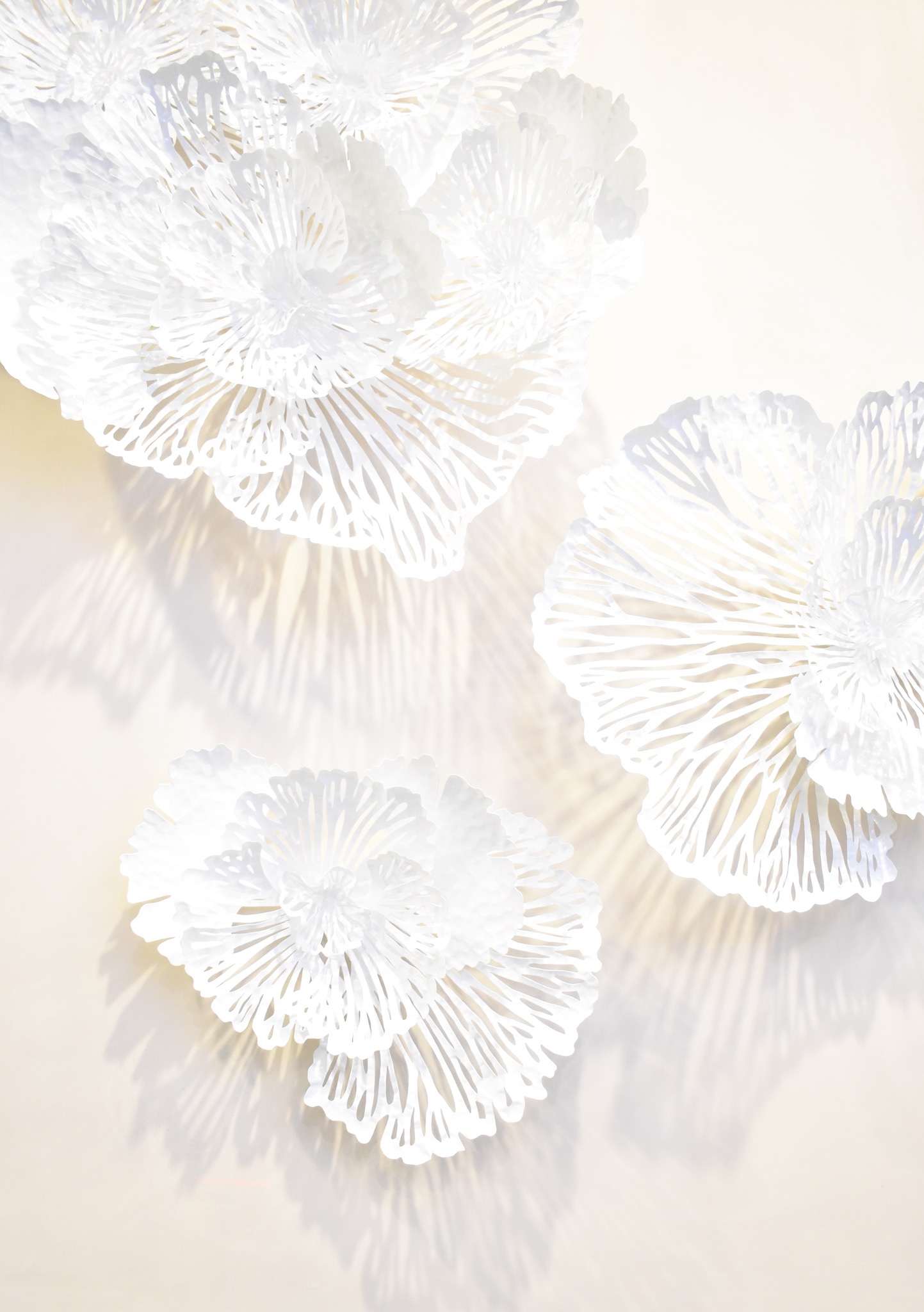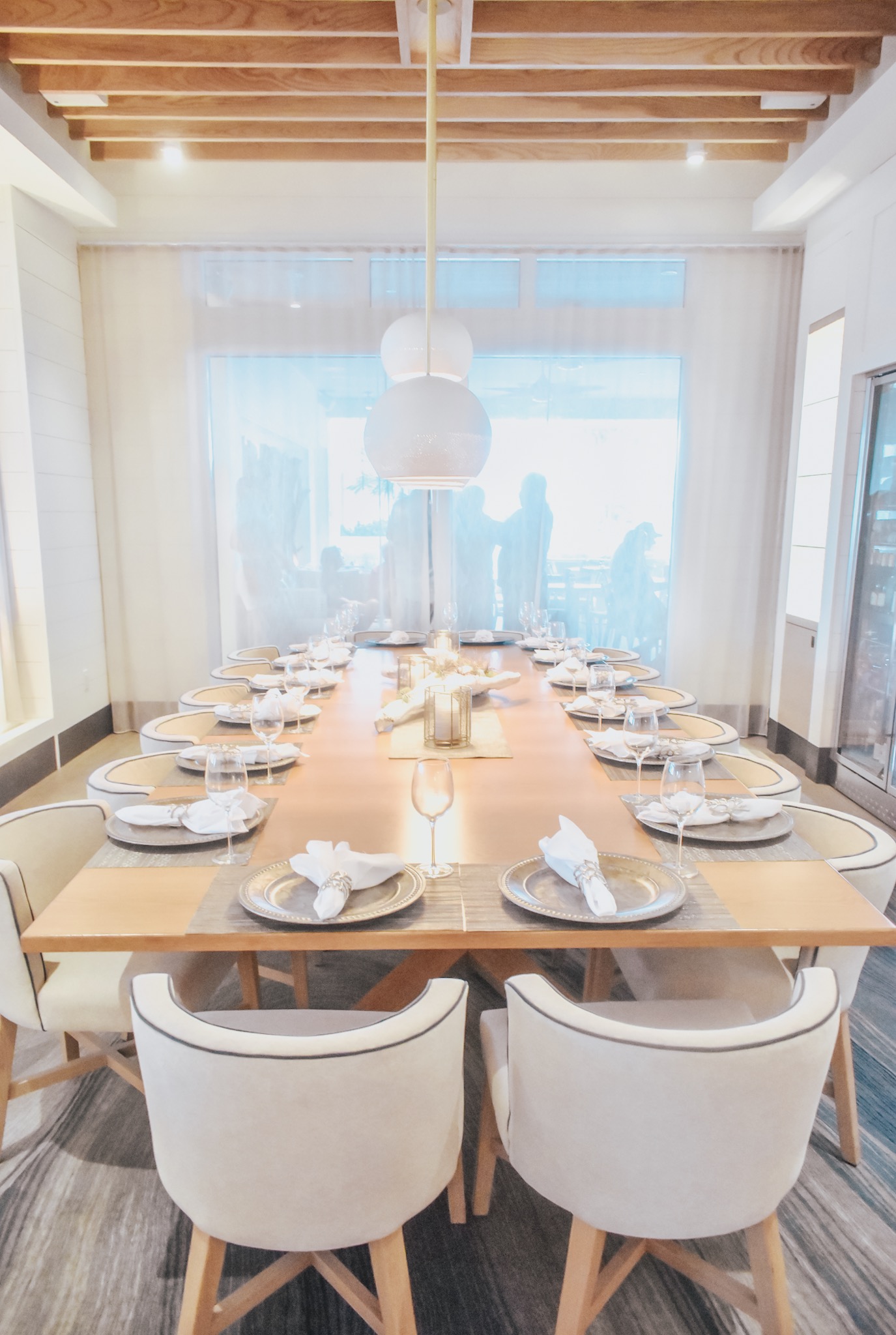 Well-Appointed Rooms
We stayed in a double room and loved the coastal style, decked out in stripes, navy blue and a slight nautical vibe. The walls had a finish similar to shiplap and the bathroom felt very upscale. I loved the tile in the shower! Of course, waking up to sweeping views of the Atlantic was my favorite part.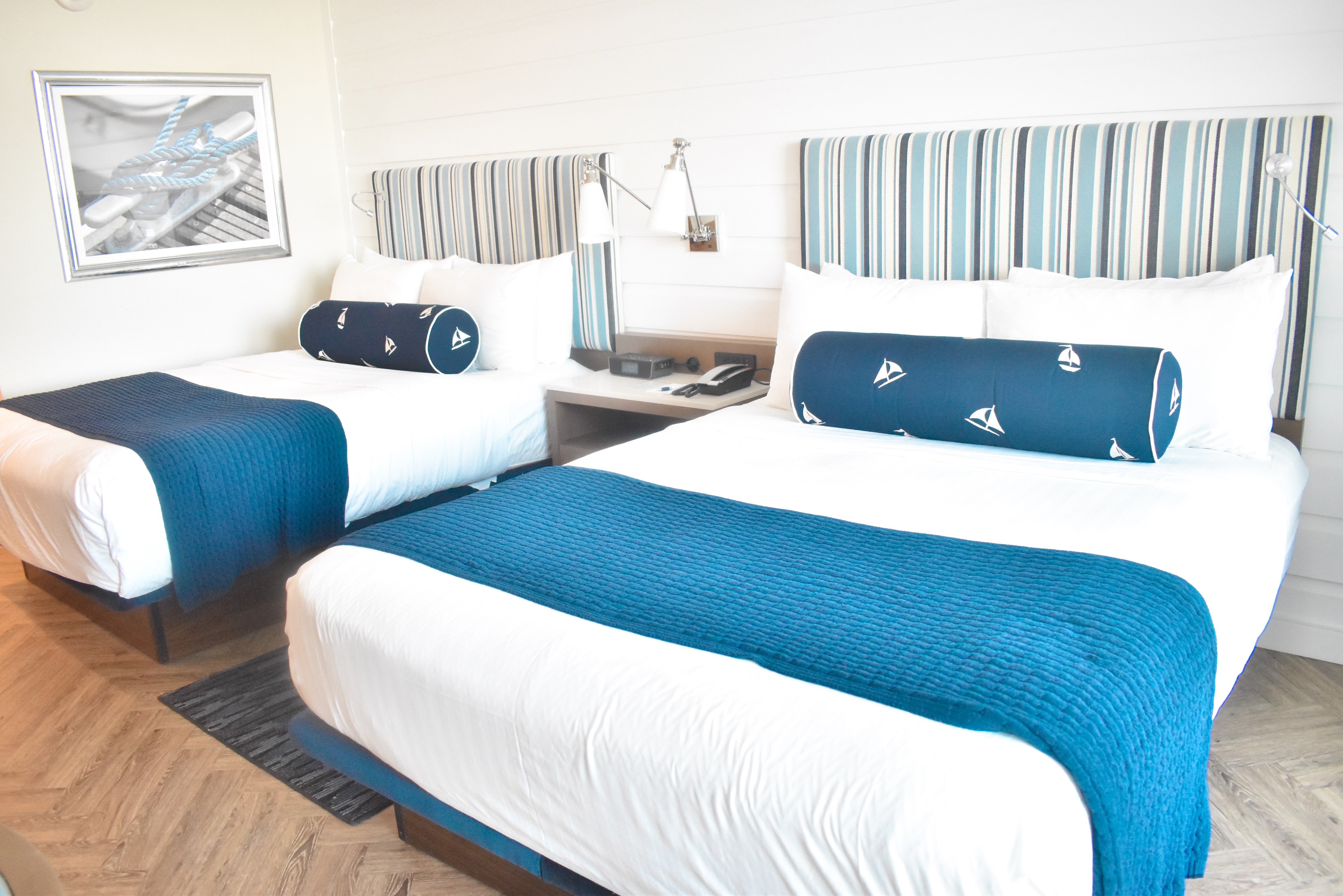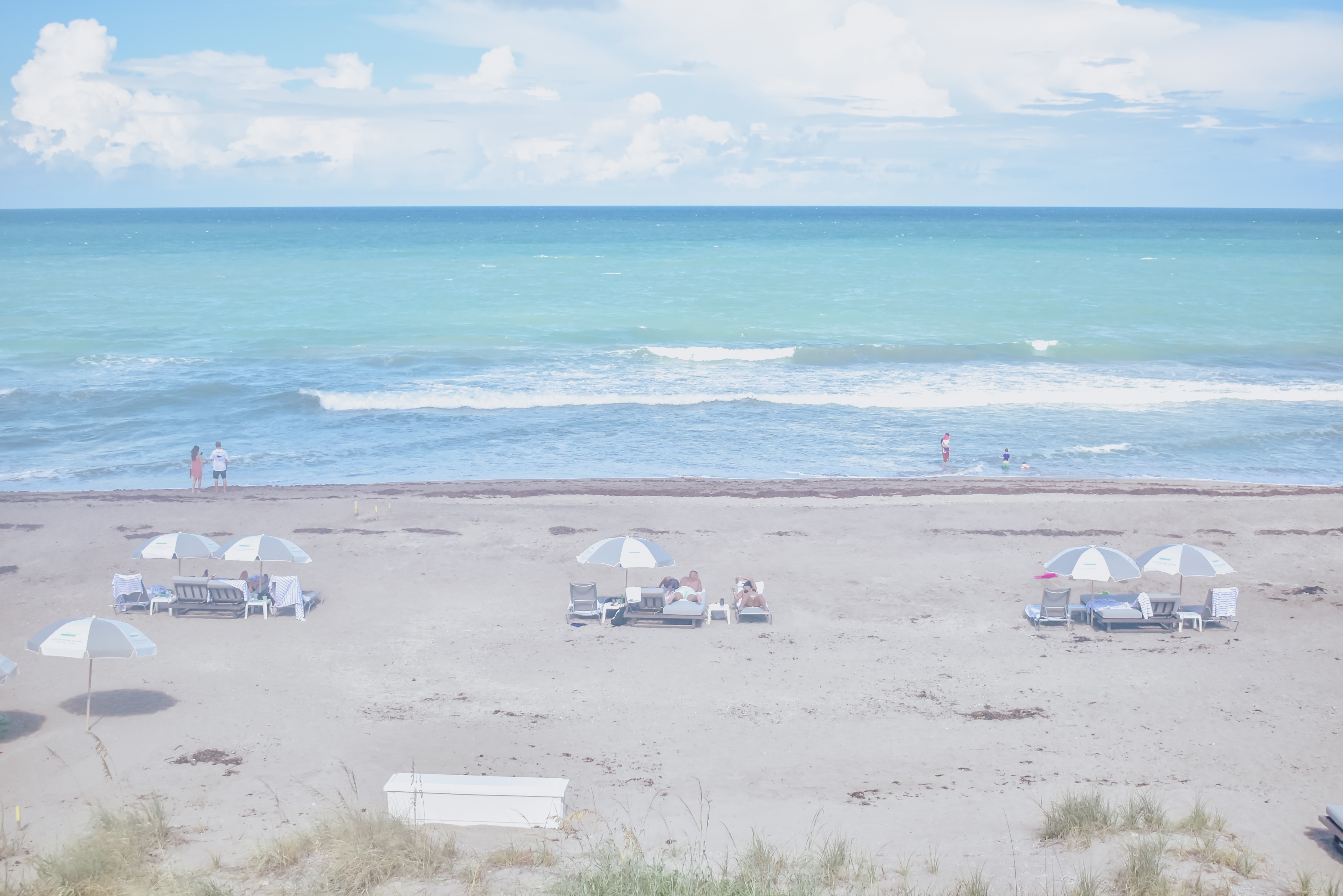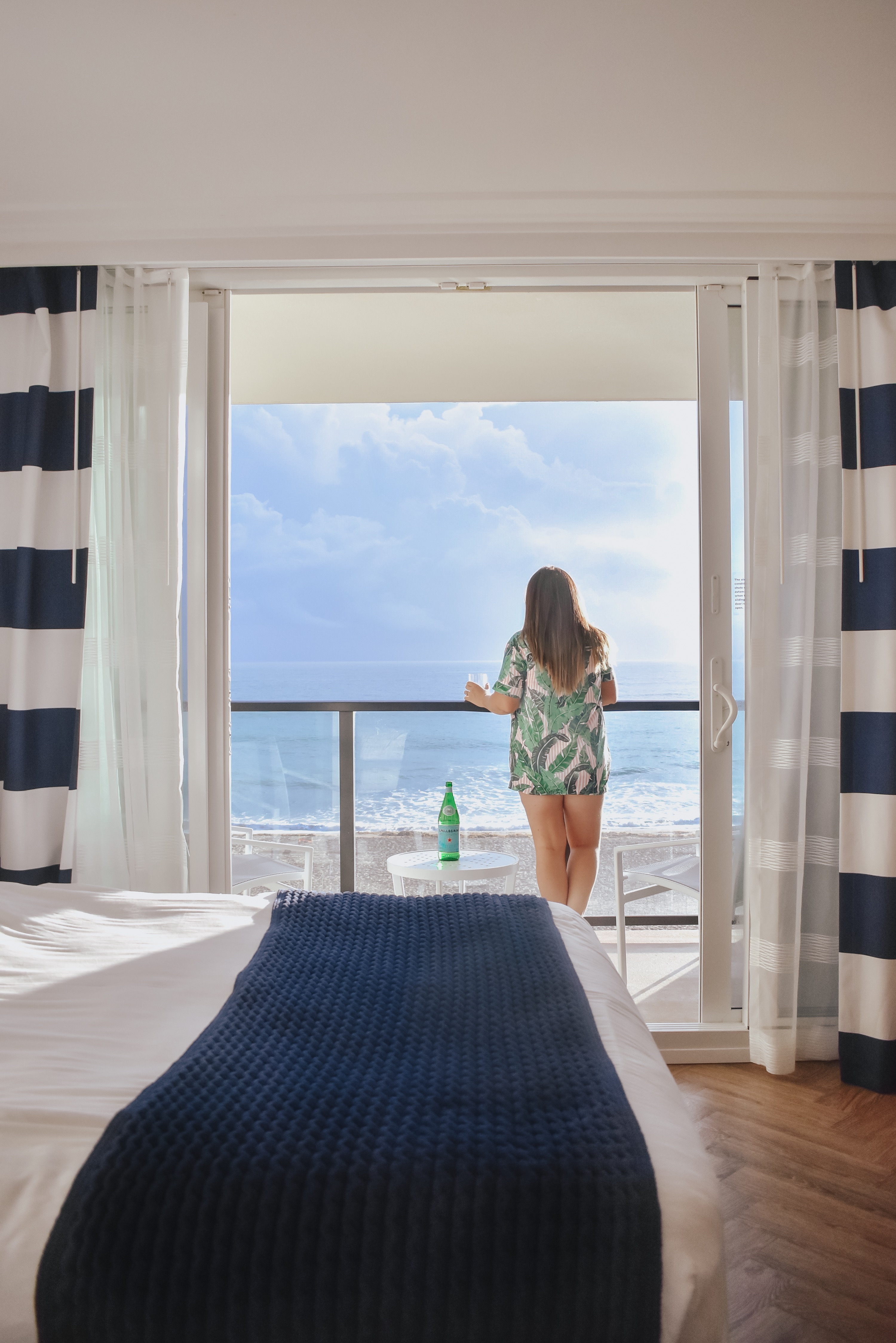 Two Pools
I loved that there were two distinct options for enjoying the pool. One is perfectly placed with a panoramic ocean view between Drift and the beach and has a quaint little cocktail spot on one end called the Reflections Pool Bar.
The other pool on the back side of the property was more spacious with a vast deck, views of the lush dunes and it's own covered pool bar and lounge area, called the Dune Beach Bar. This pool was more quiet first thing while guests start the day at breakfast near the other pool, but they're both great spots to make a splash, soak in the sun or just cool down and relax.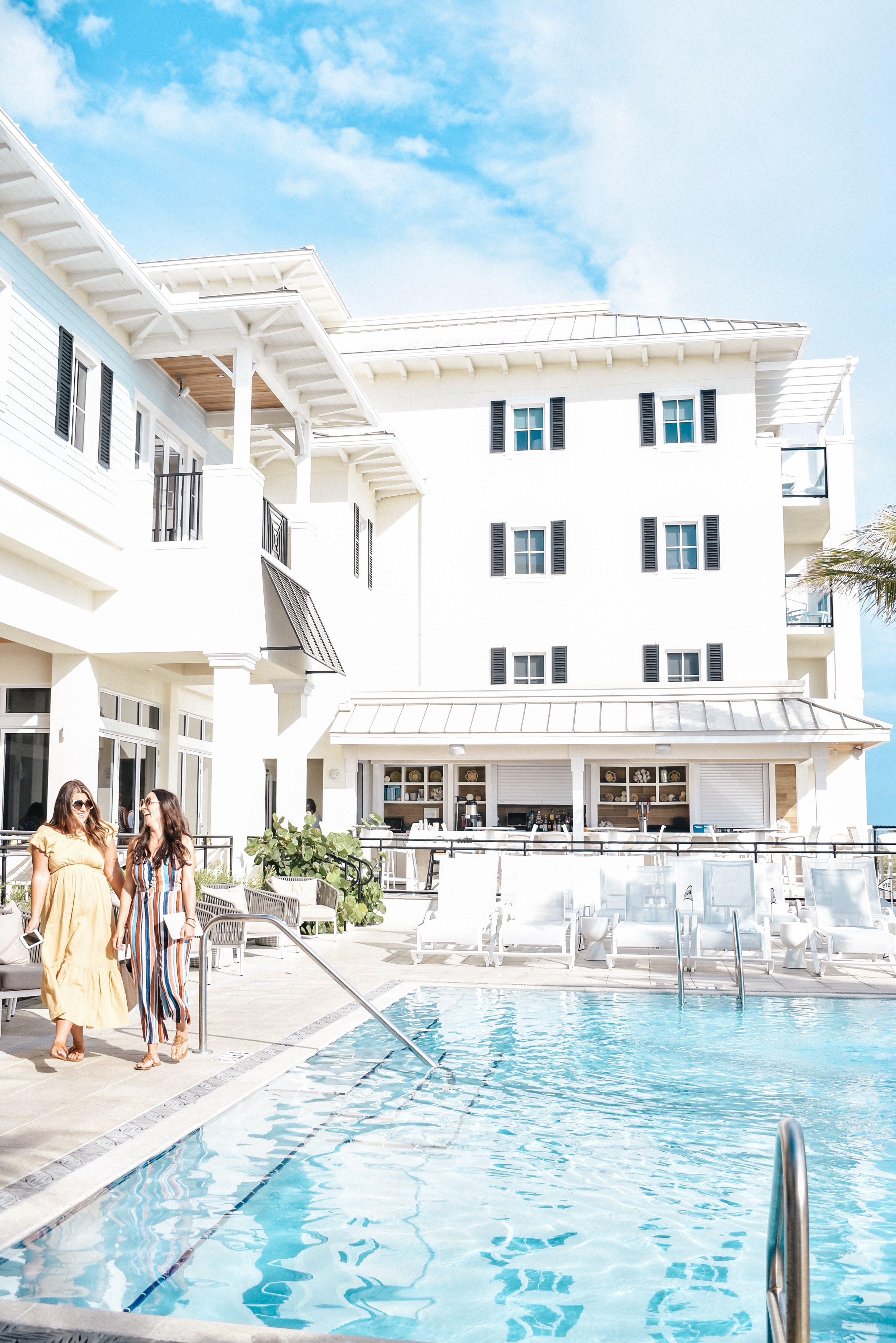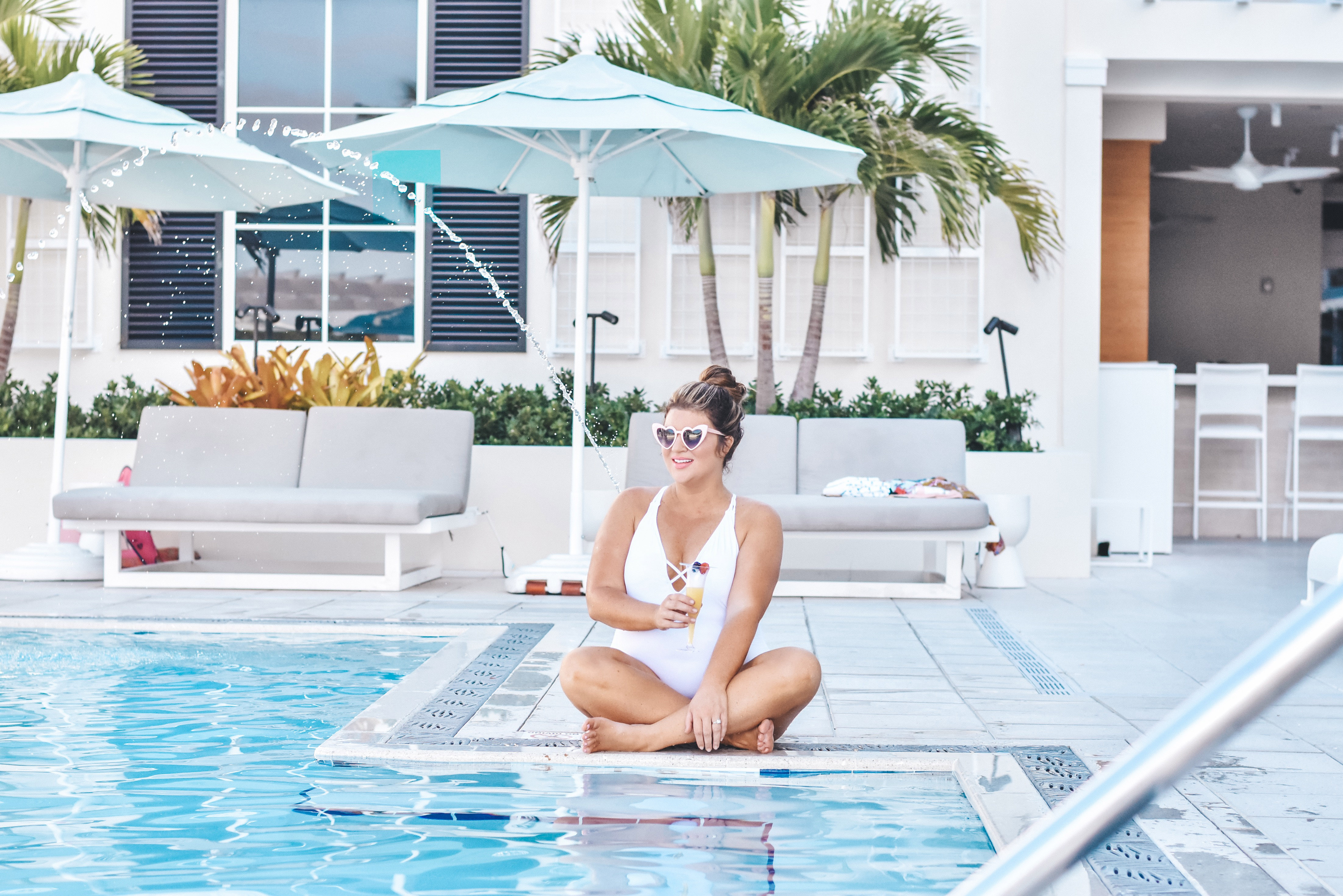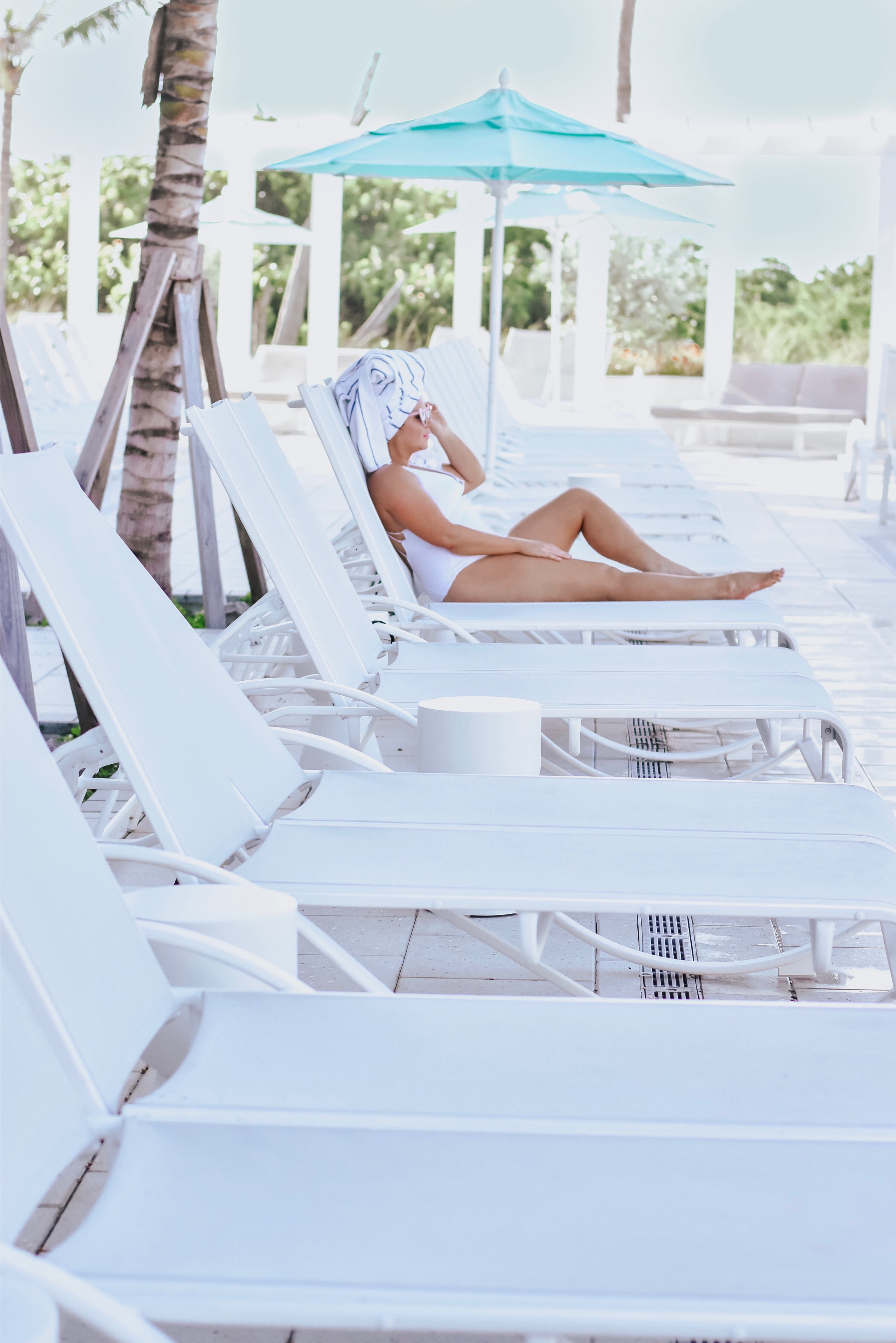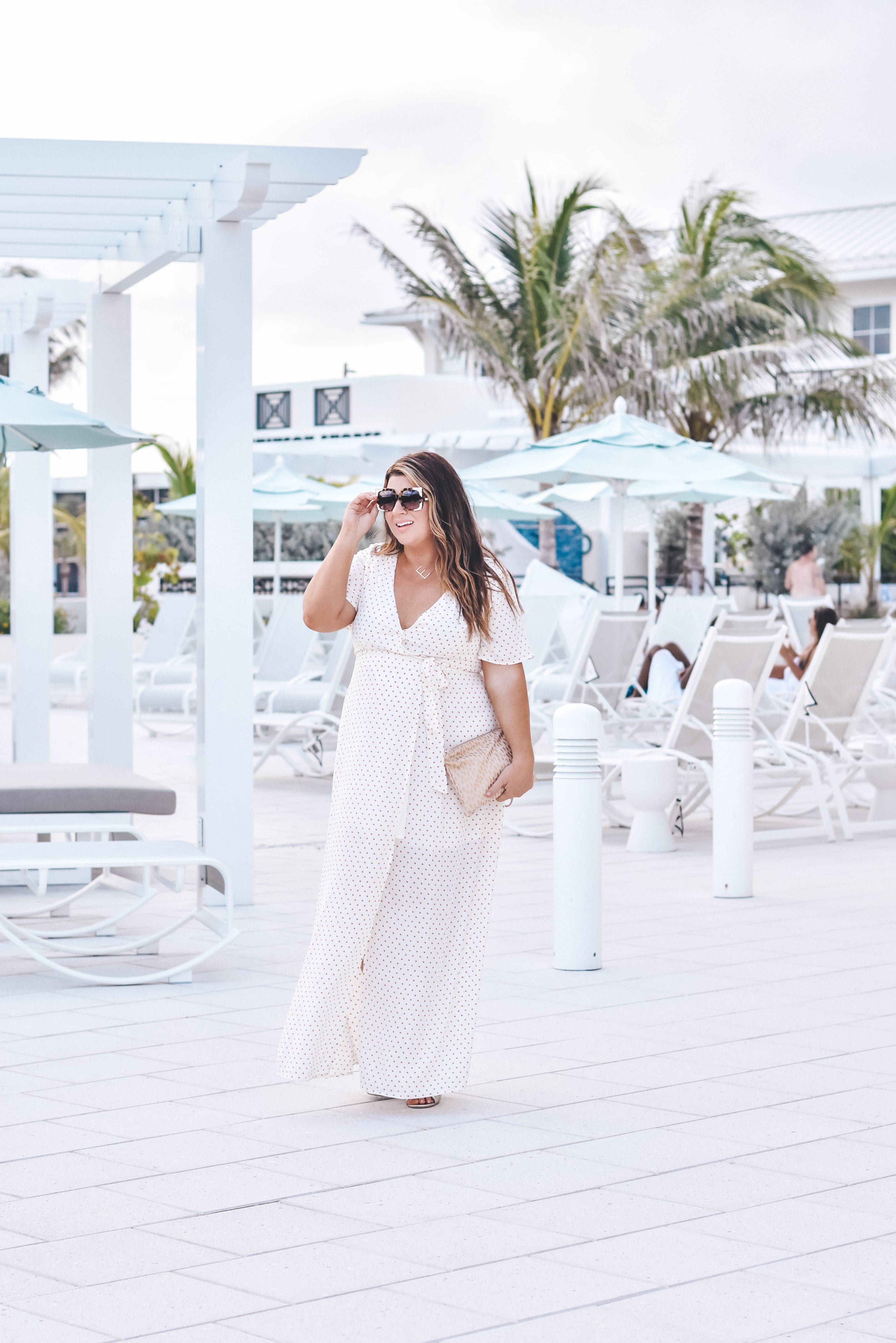 Craft Cocktails + Beachy Beverages
Since my trip was something of a mama vacay, Samantha and I missed no opportunity to indulge in delicious cocktails. I always love a glass of rosé and we both enjoyed each cocktail concoction we tried from a Frozen Tropical Piña Colada to a Blueberry Mint Crush.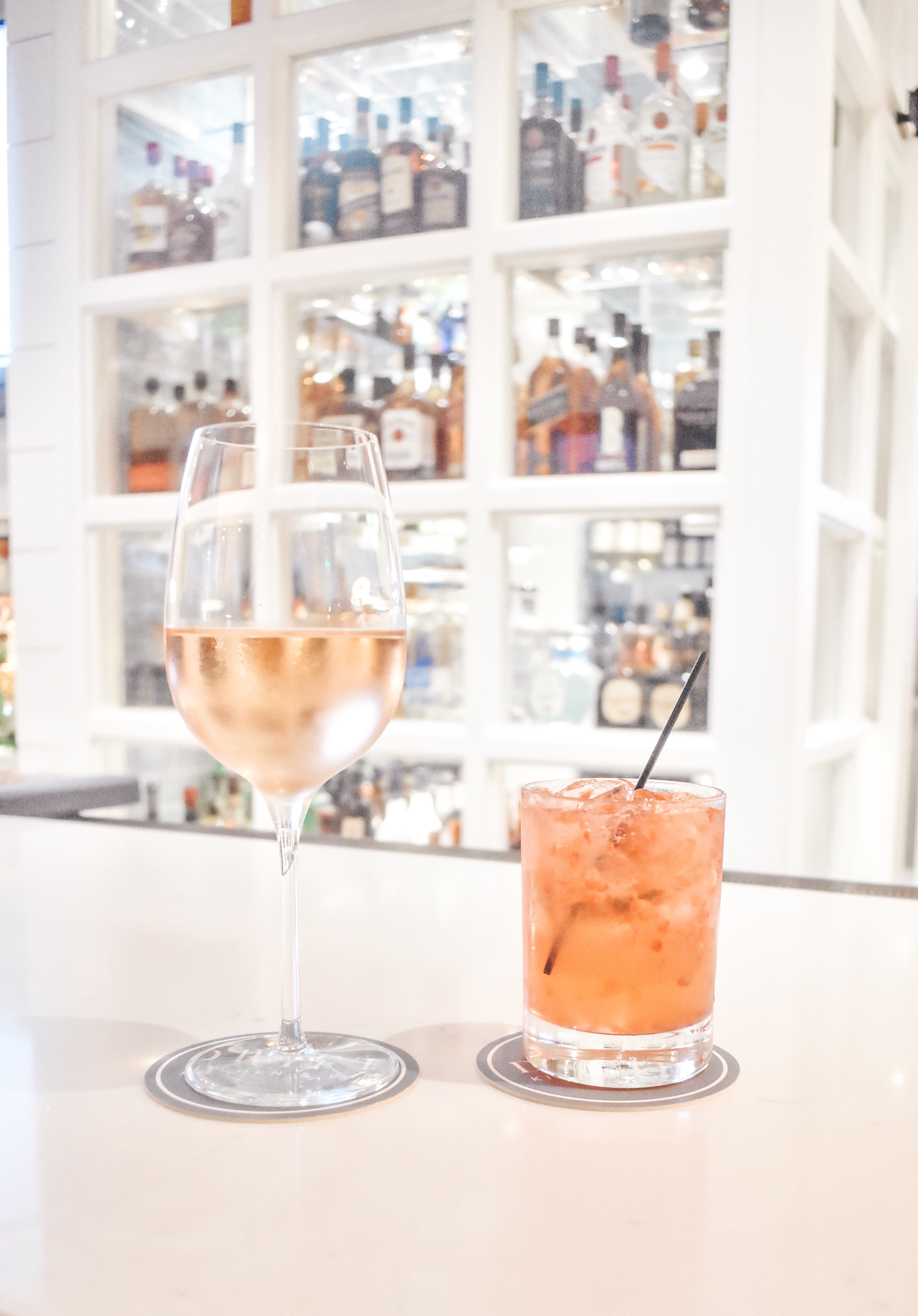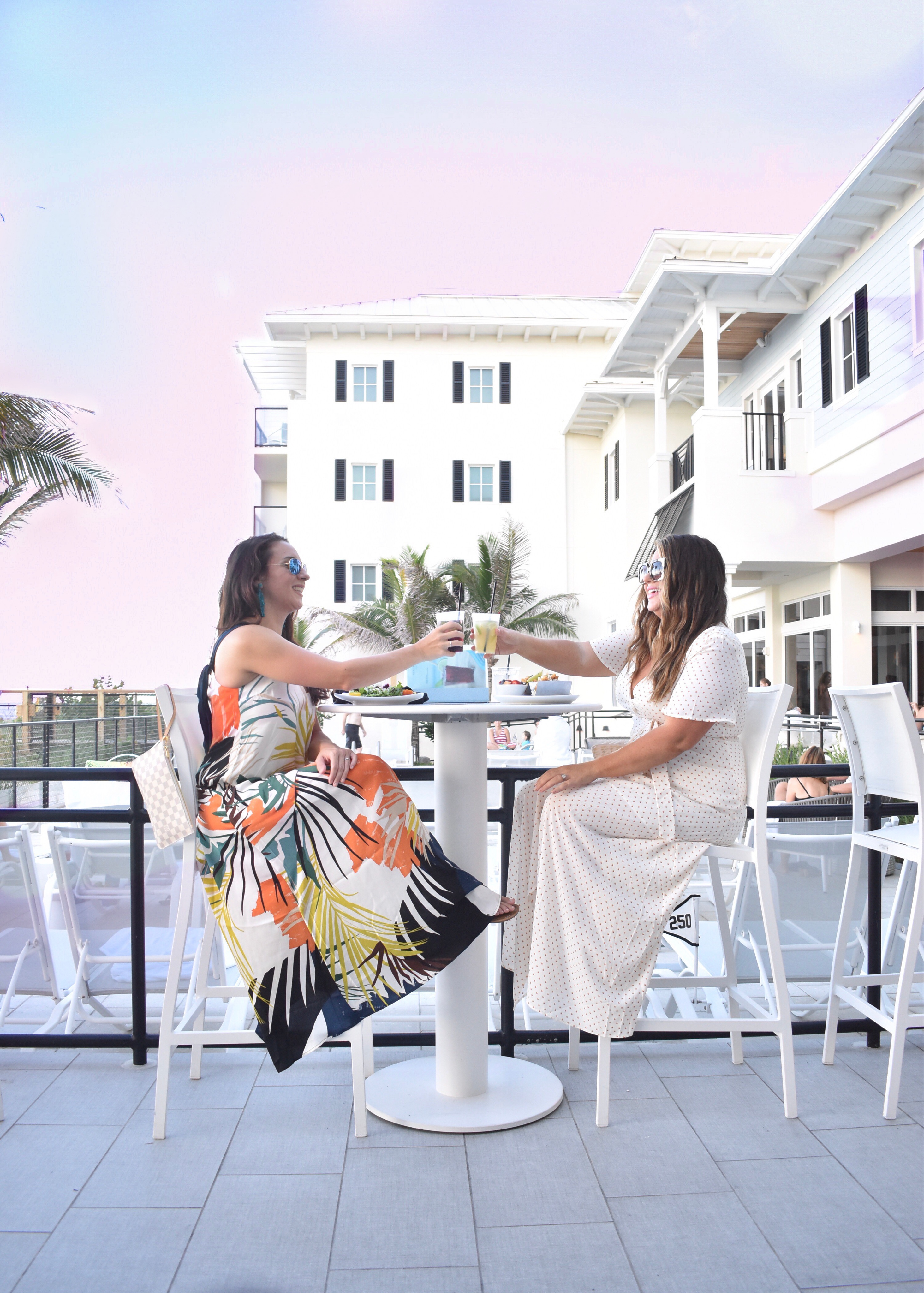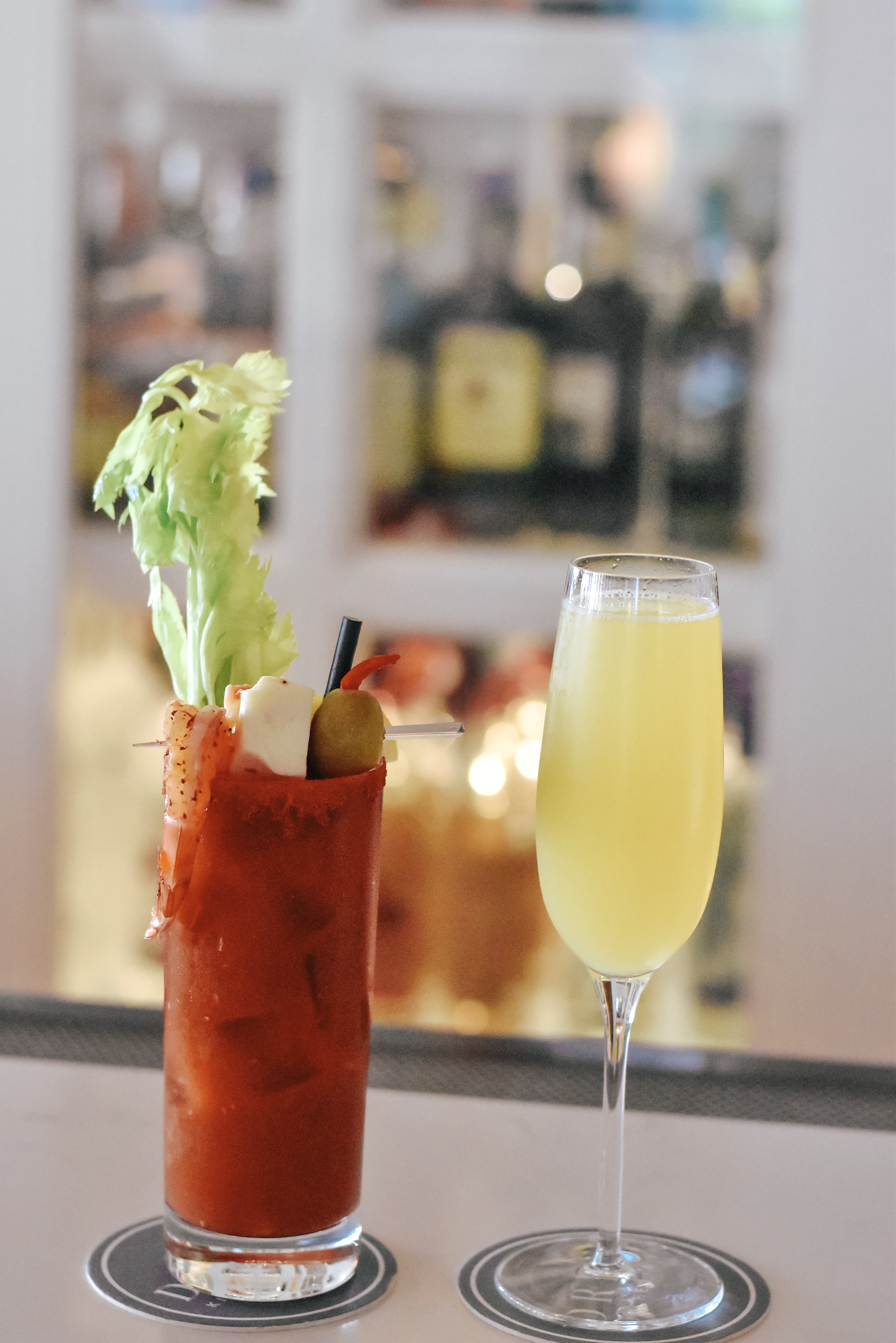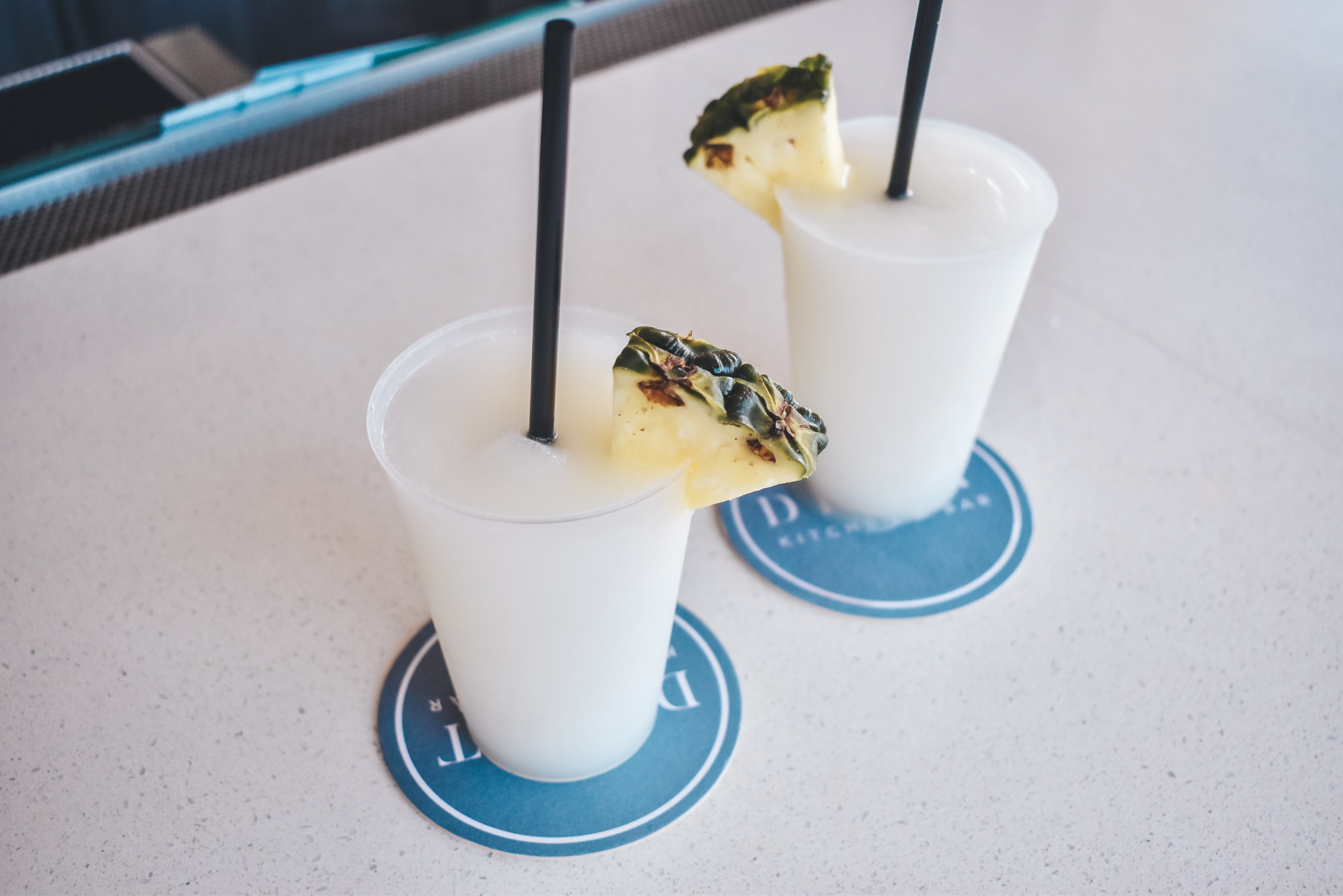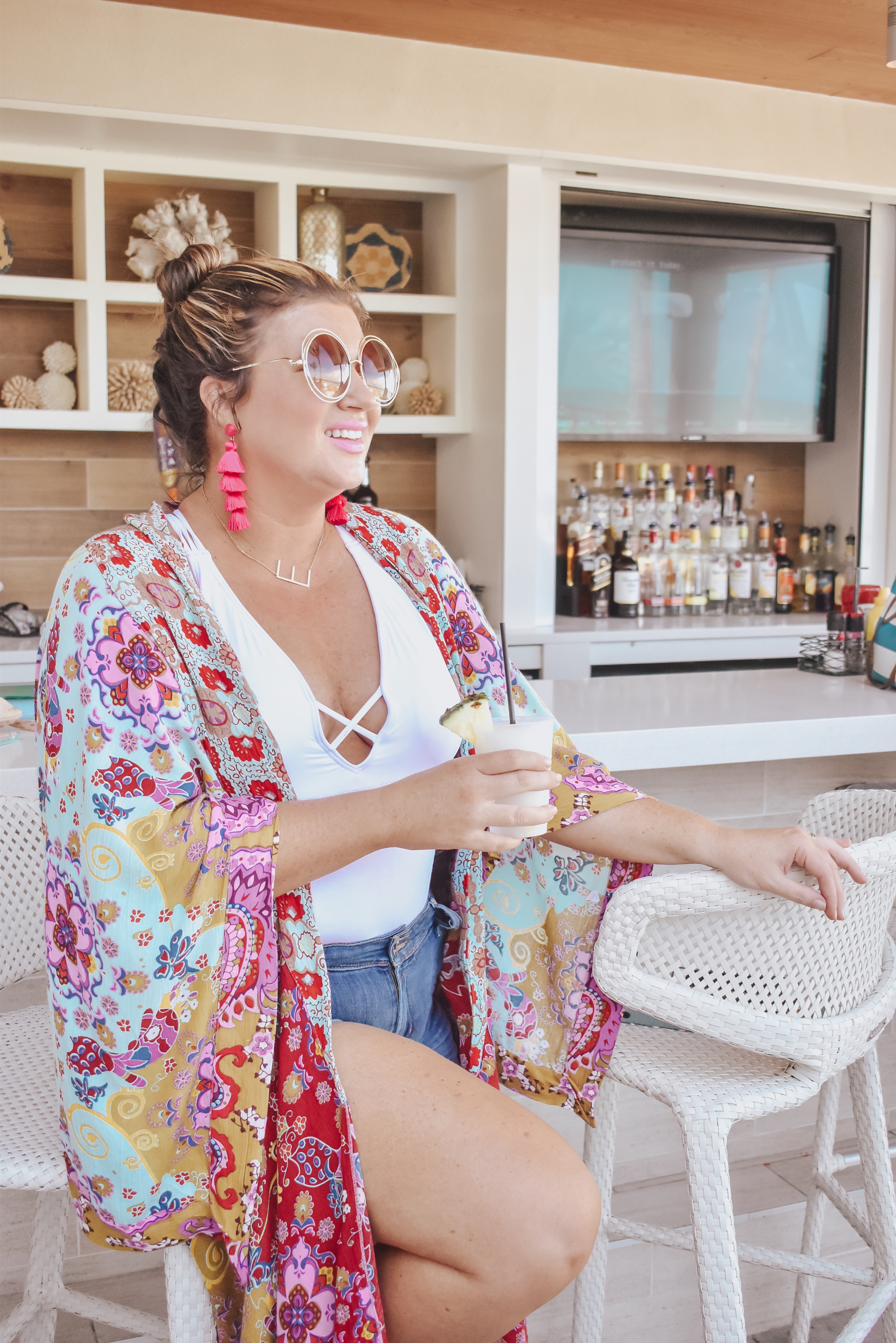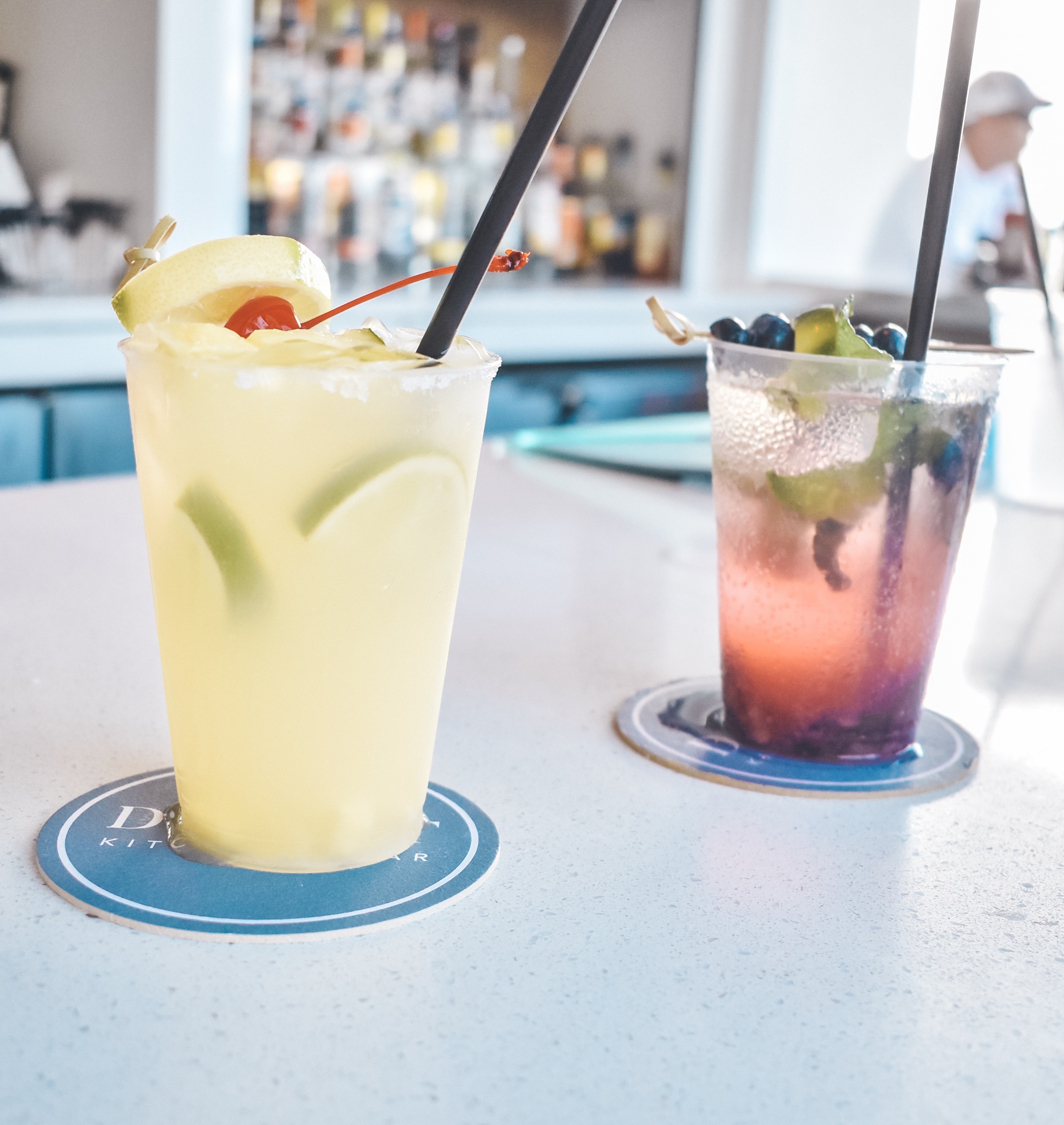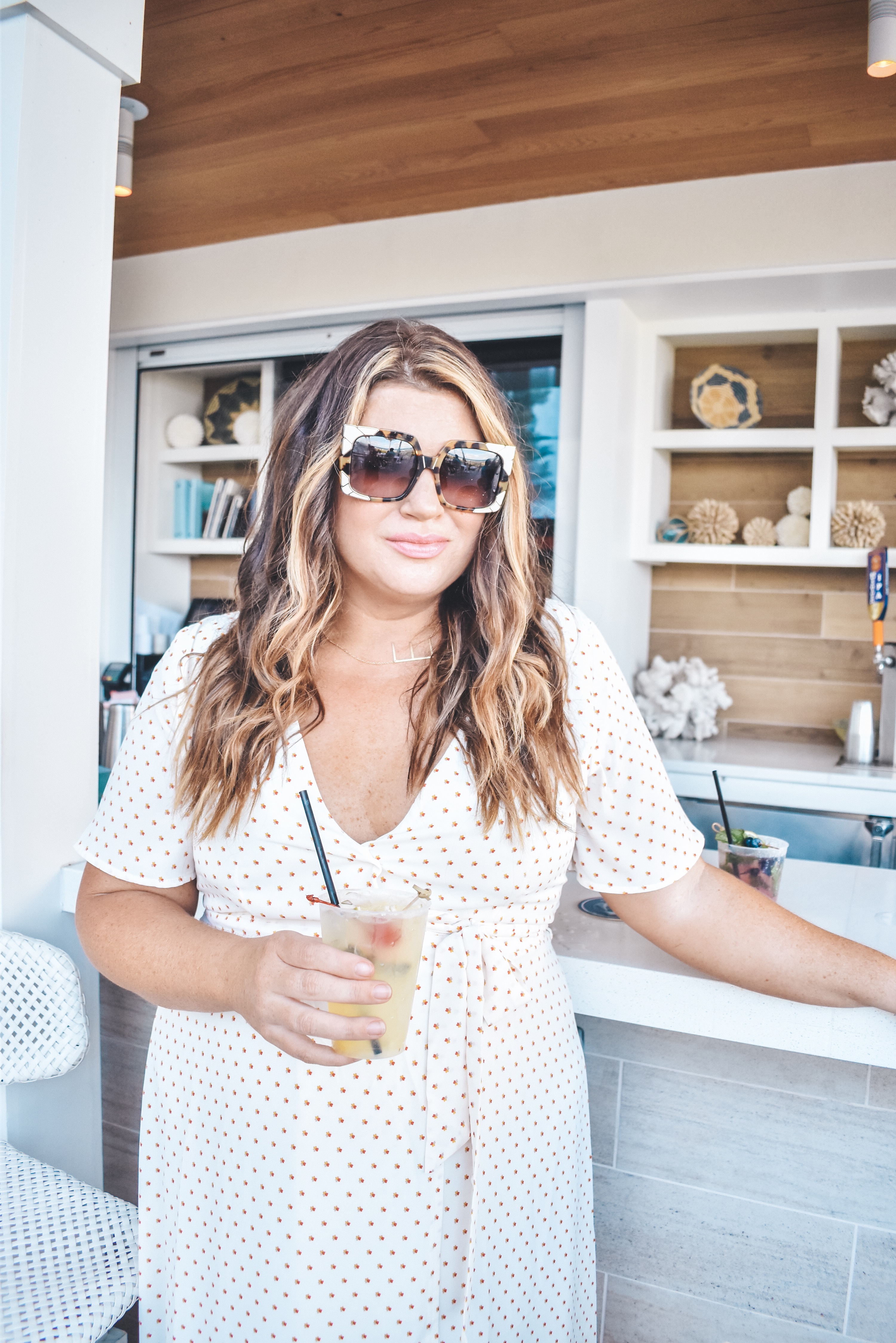 Delicious Dining
From breakfast through dinner, we wasted no time taking advantage of the tasty offerings at Drift Kitchen + Bar. One morning we opted for a traditional eggs and bacon plate, and the next we went all out with banana French Toast and a yogurt parfait. For lunch by the pool, we ordered from Reflections Pool Bar and enjoyed a fresh salad and shrimp tacos – a lovely light combo that was devoured. For dinner inside the restaurant, we went all out starting with a mouth-watering Fungi Wood Fired Pizza followed by Bucatini Carbonara. There are lighter options if you prefer, but clearly we were on a carb kick. If we hadn't been so stuffed and satisfied from our delicious meal (with a Key Lime Creme Brulee to boot), I might have ordered extra room service – one of my favorite things to do at hotels.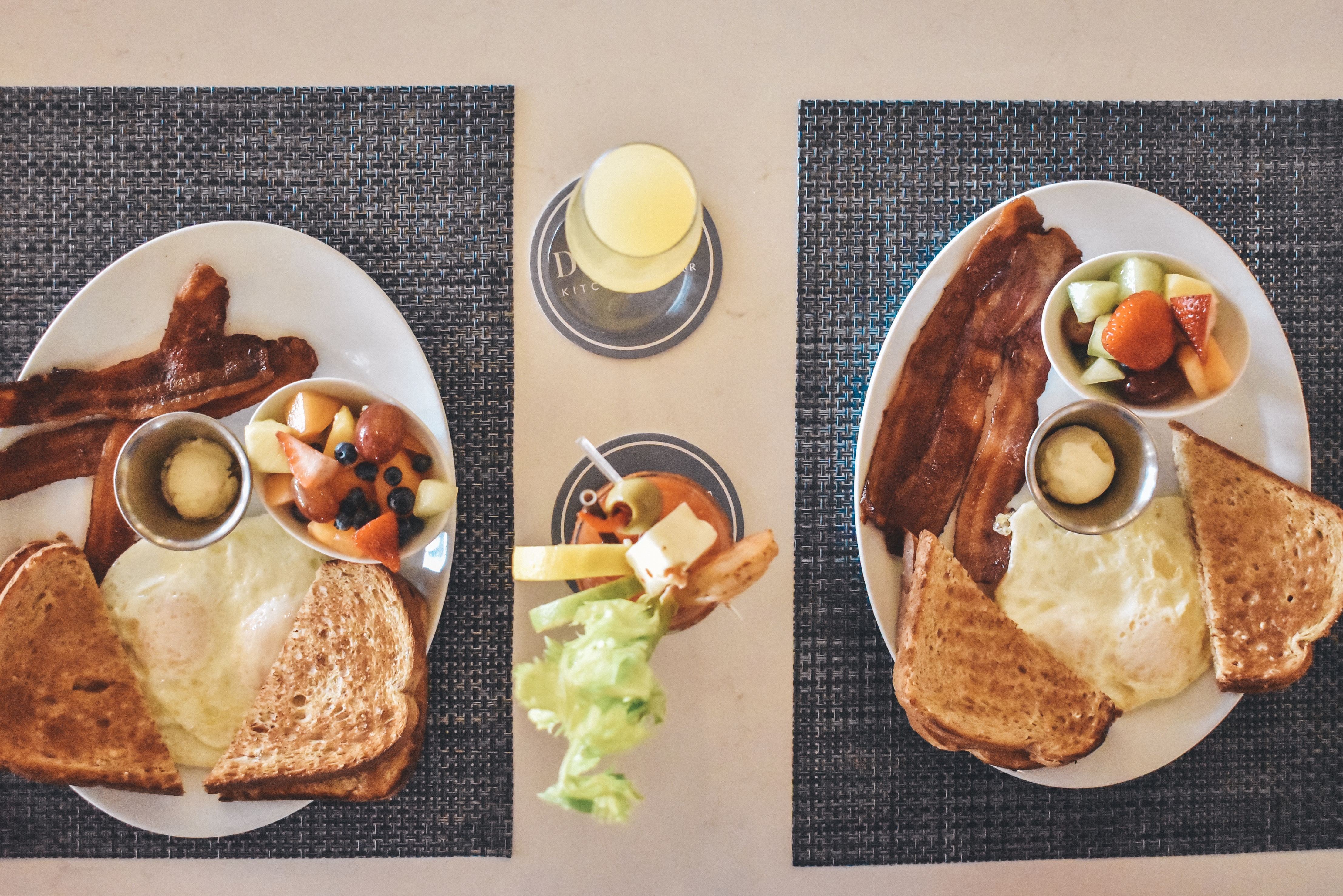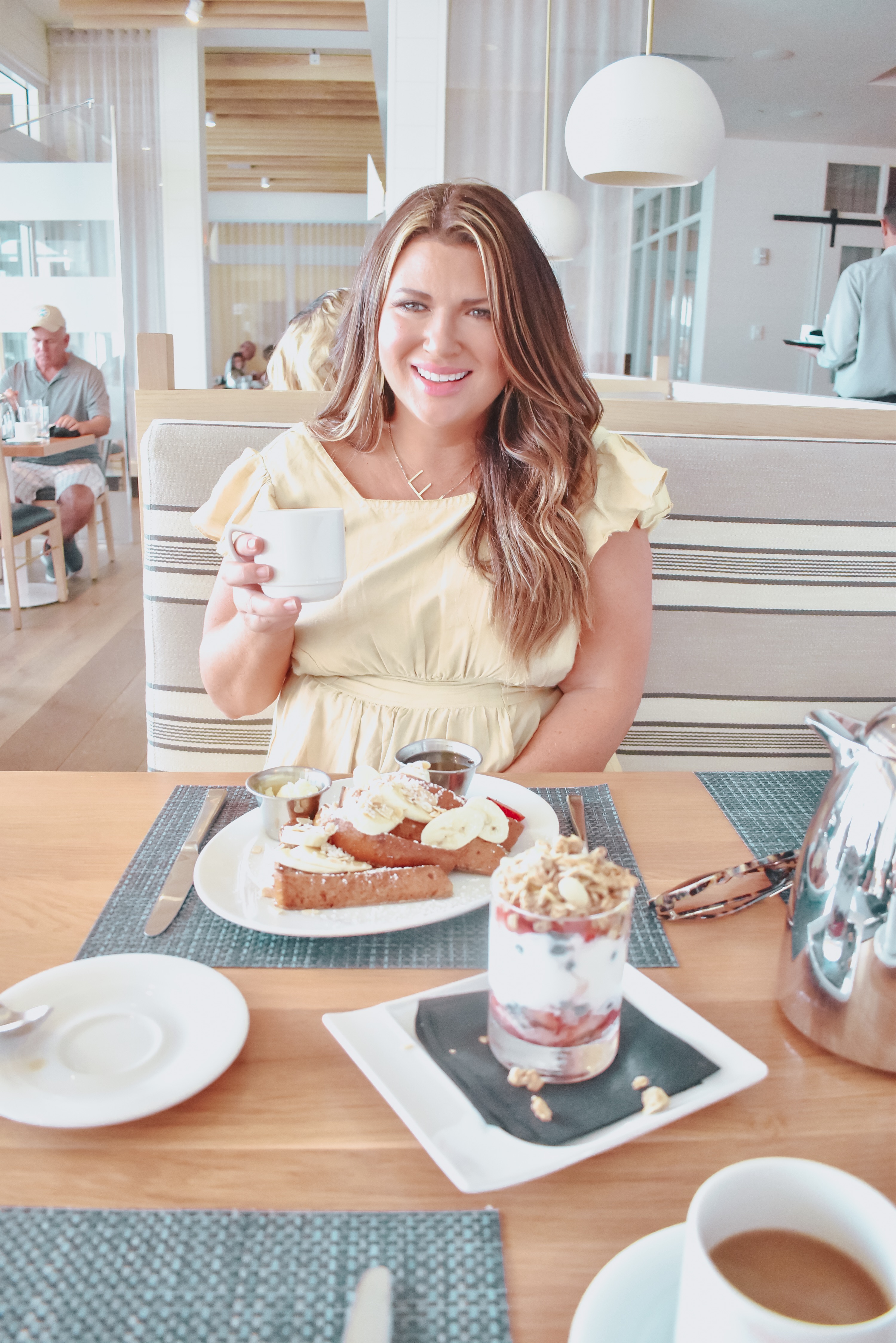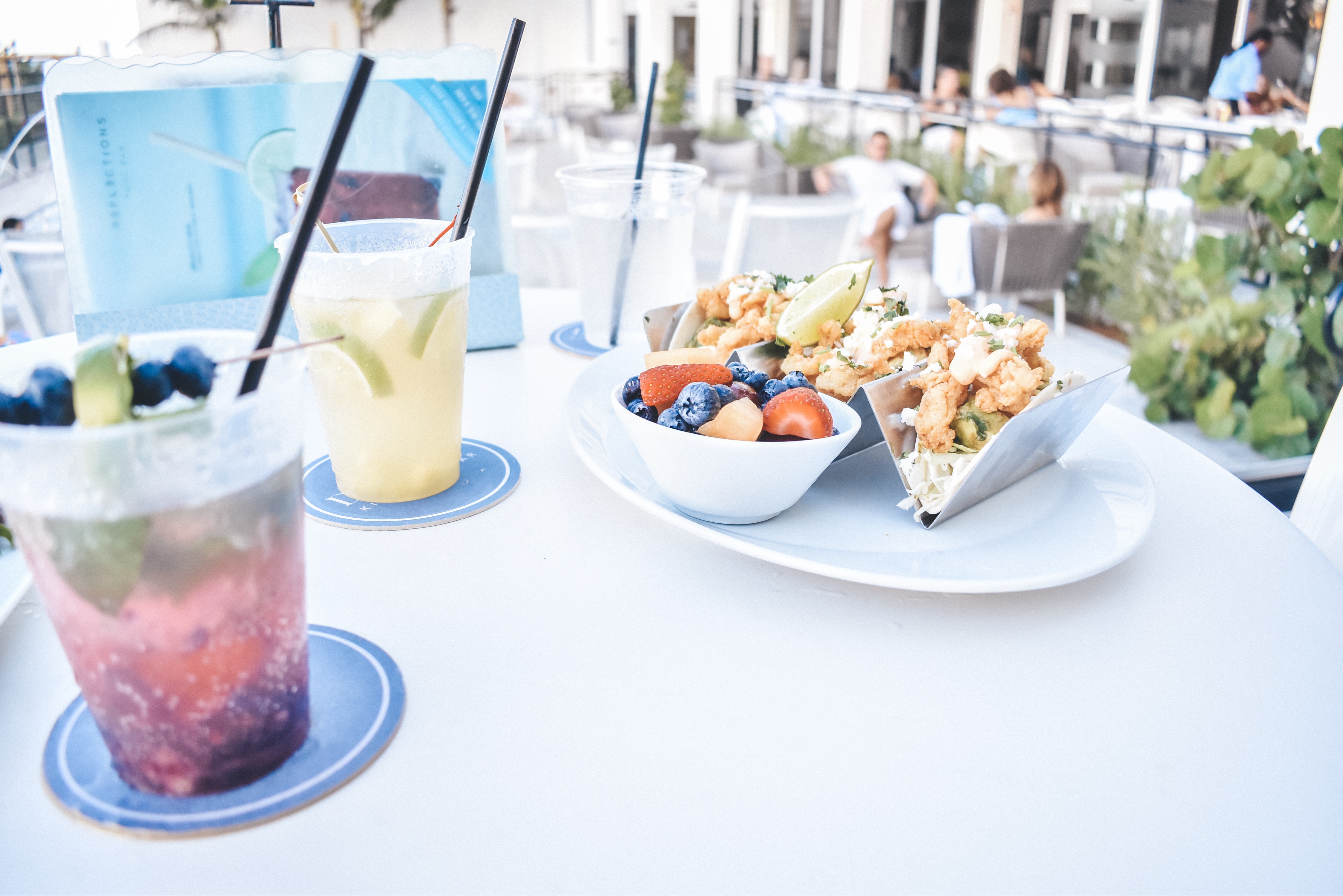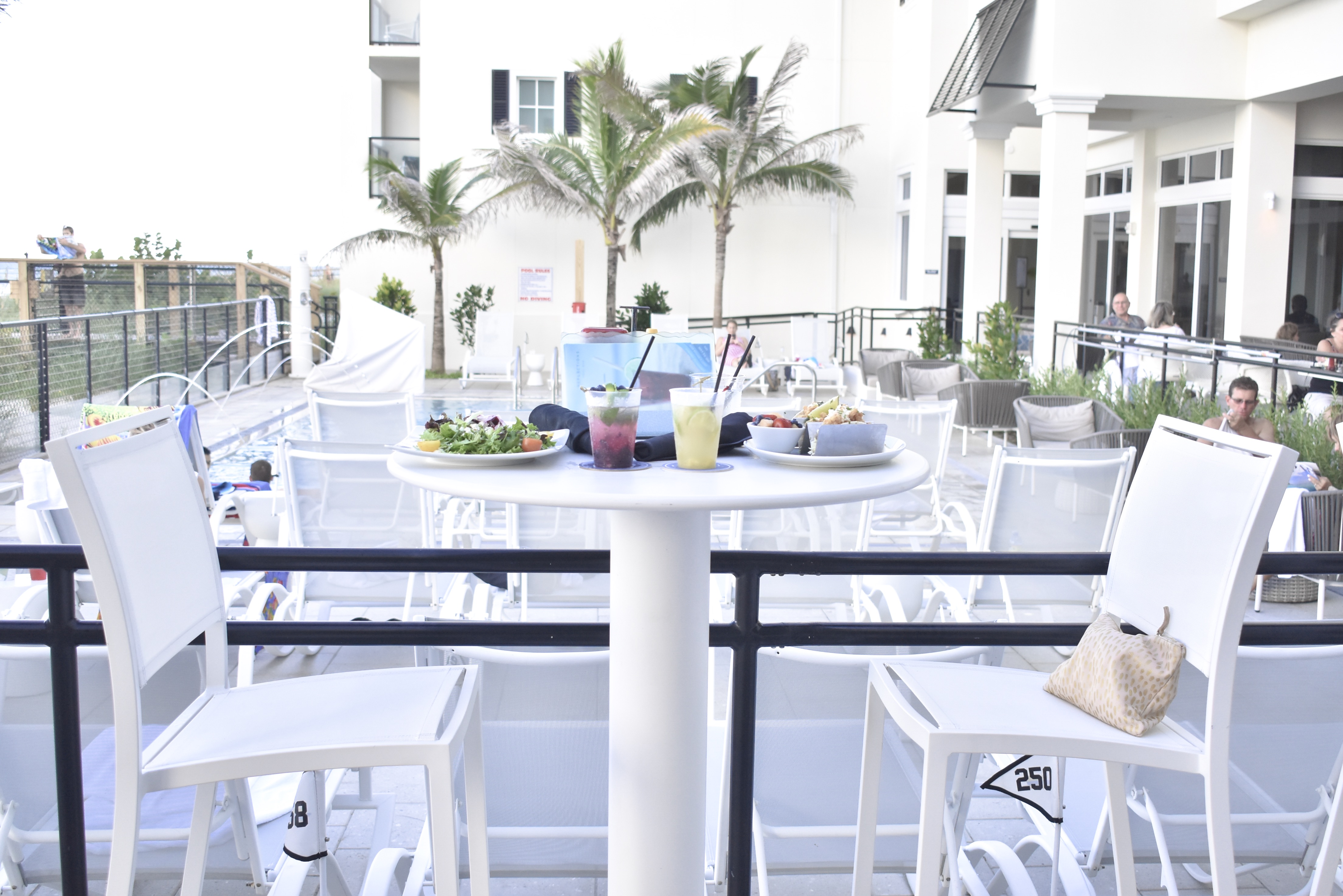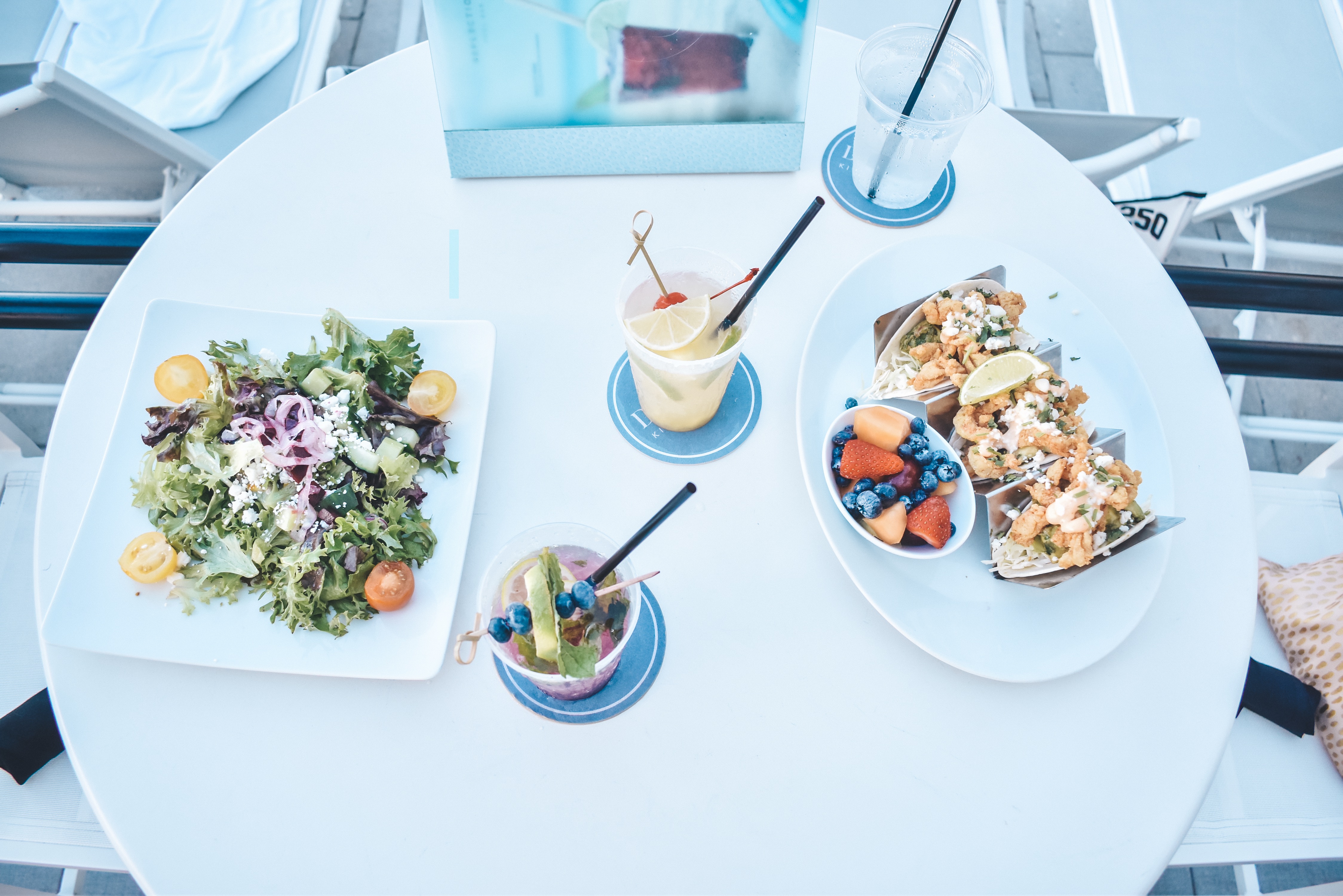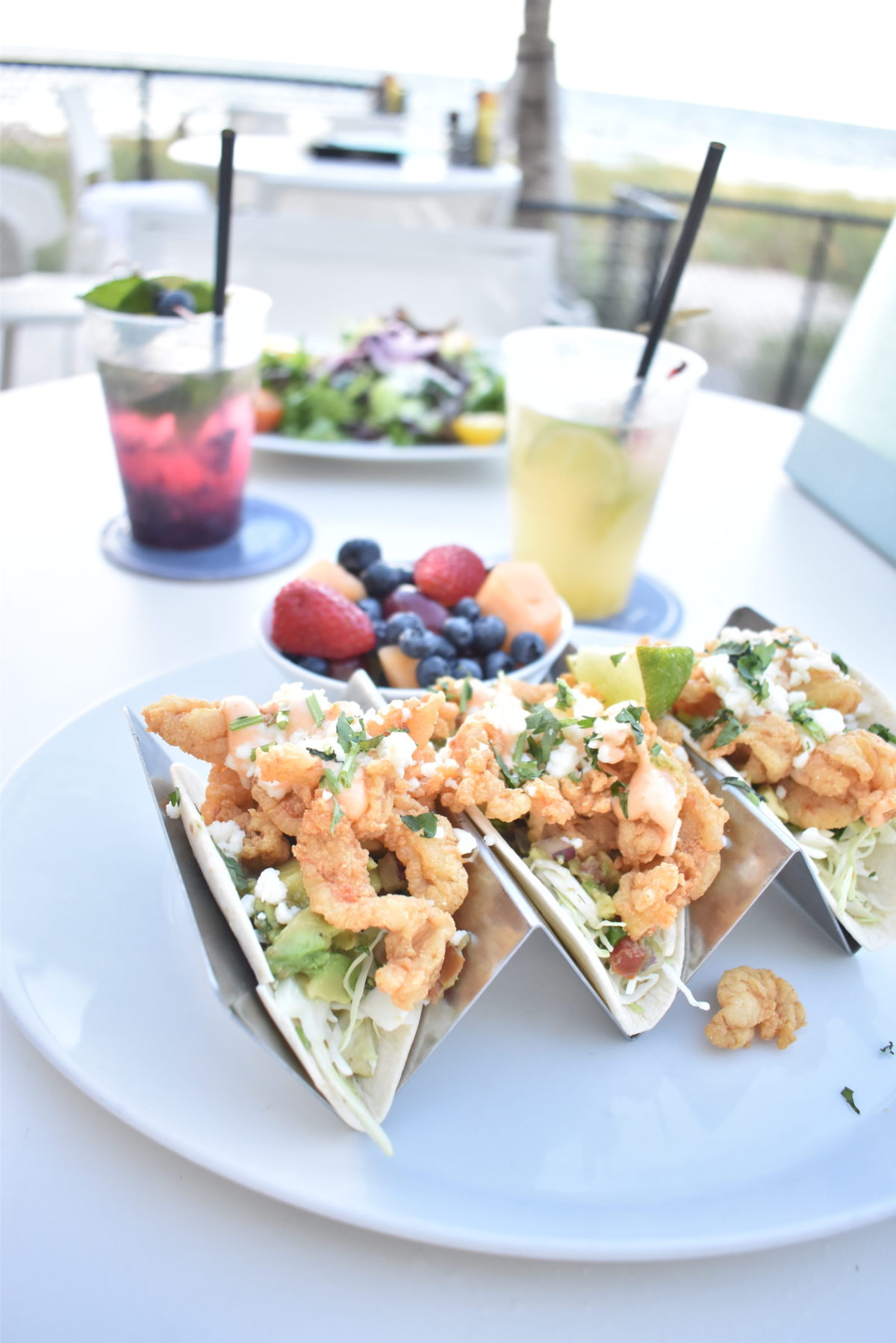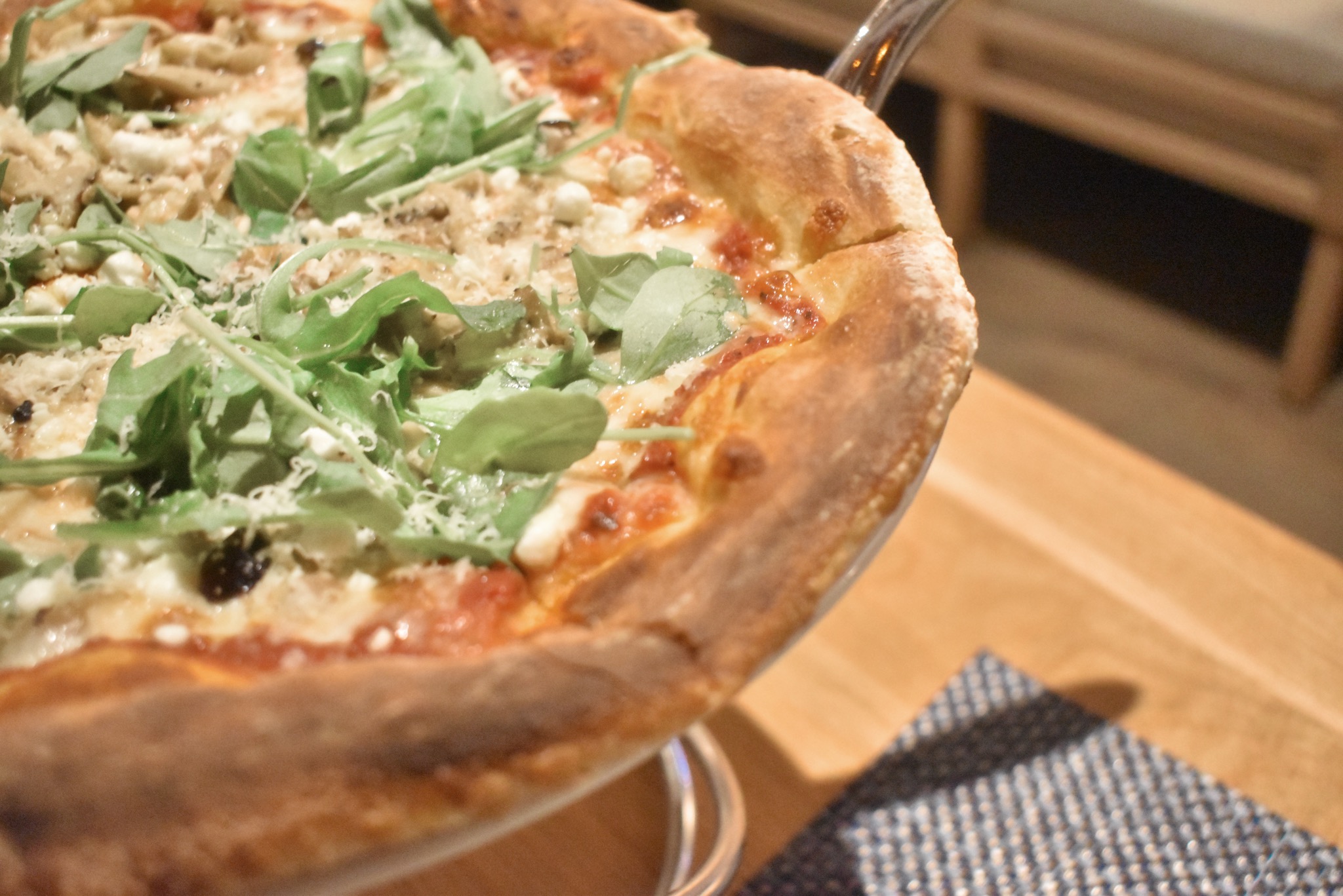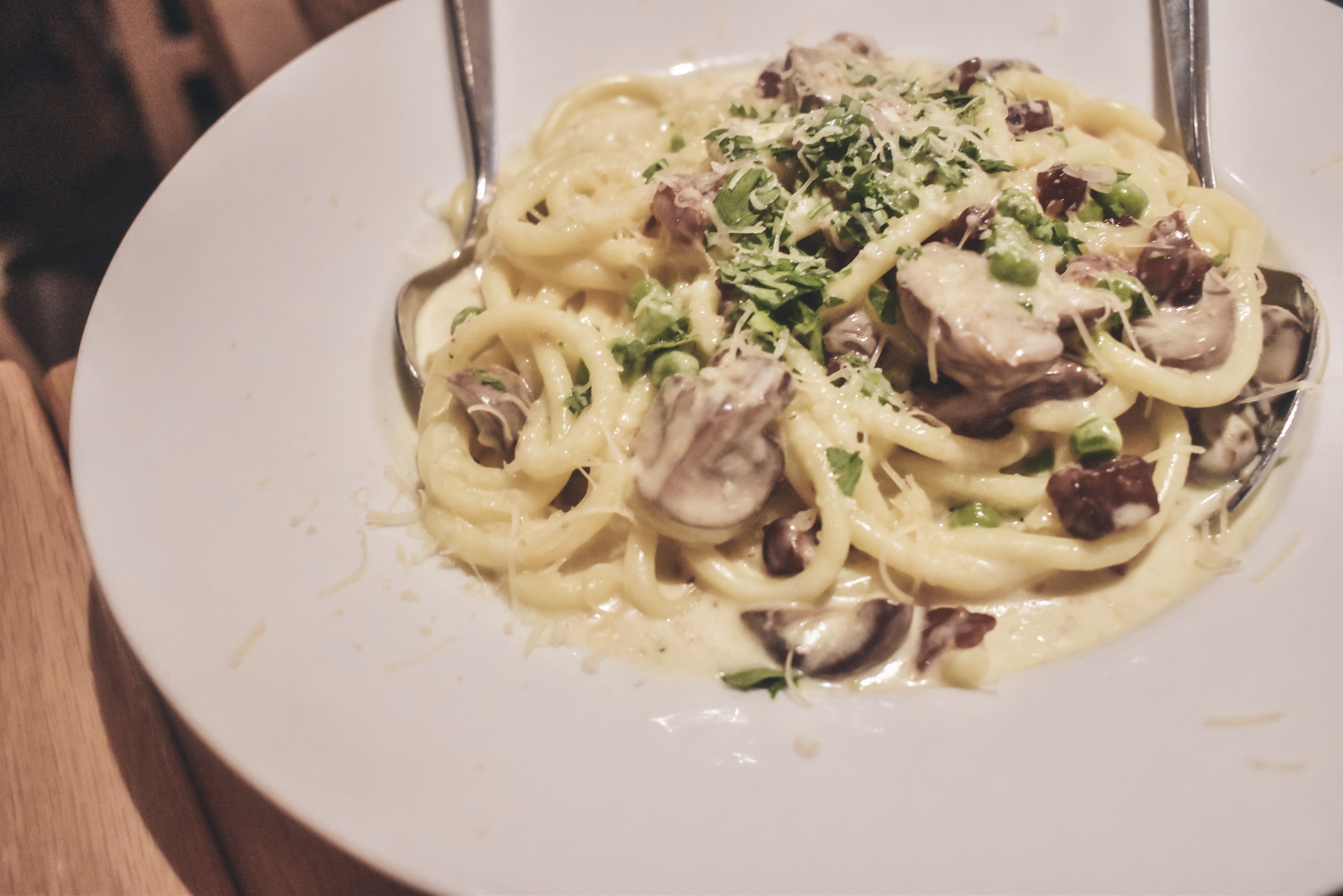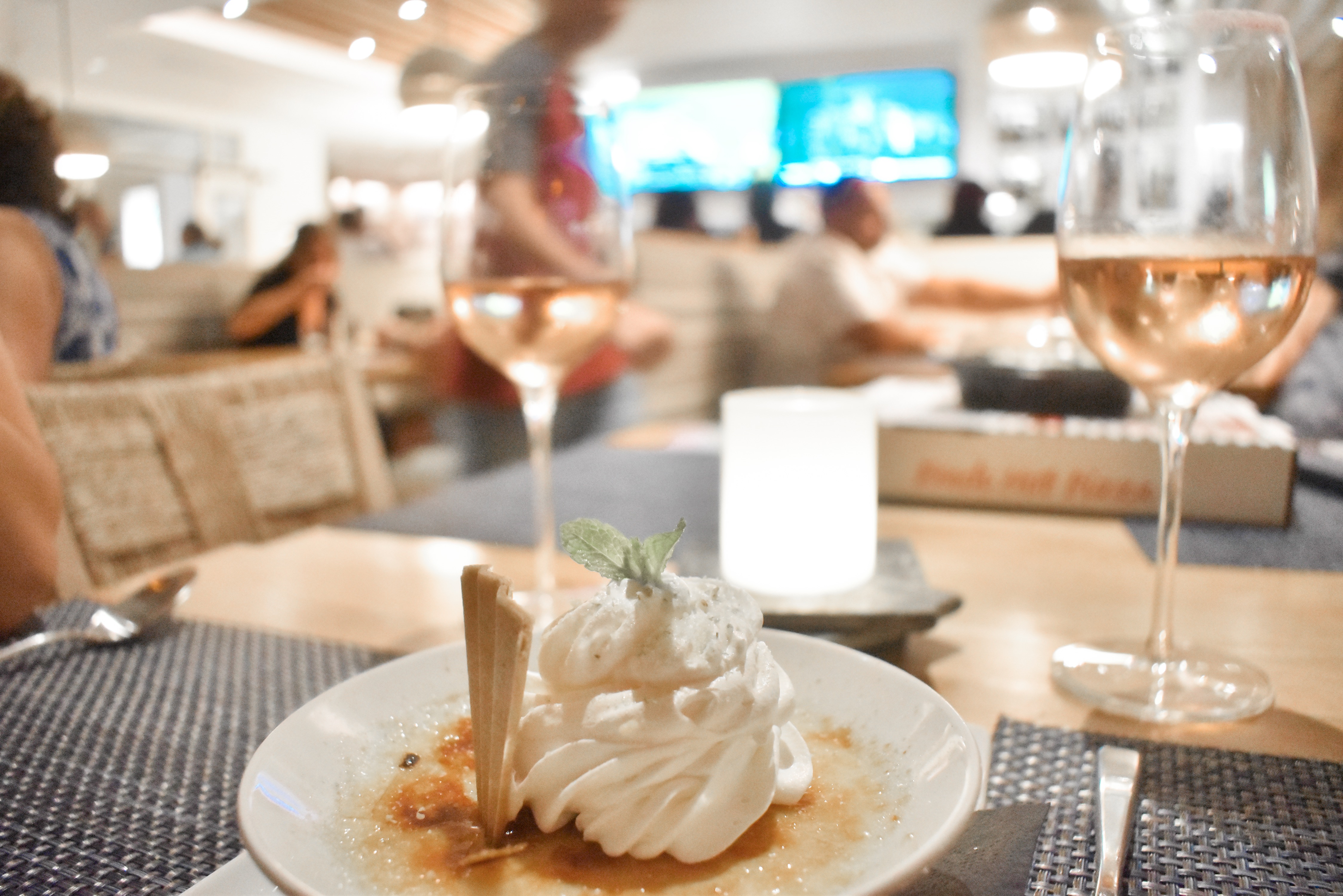 Pampering at Opal Spa
Facial? Massage? Yes please! The Opal Spa onsite at Hutchinson Shores was the perfect retreat to relax and unwind. With an array of skincare and beauty products, it's easy to walk out of the spa with a glow and a feeling of rejuvenation. Just an hour of uninterrupted quiet time is enough for any mom to rejoice – am I right? My facialist used the OSEA line and I loved the way my skin felt afterward – so soft, clean and refreshed.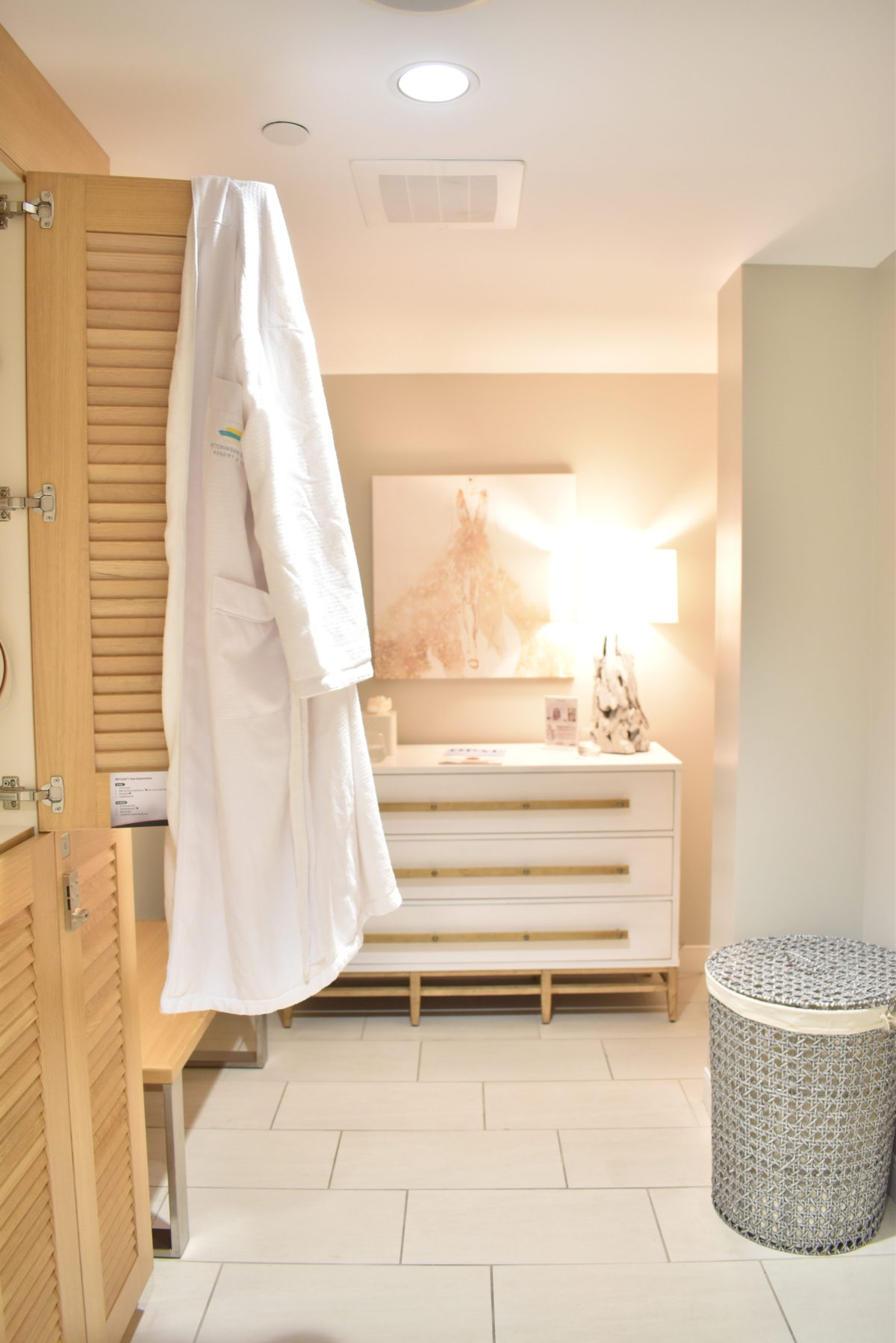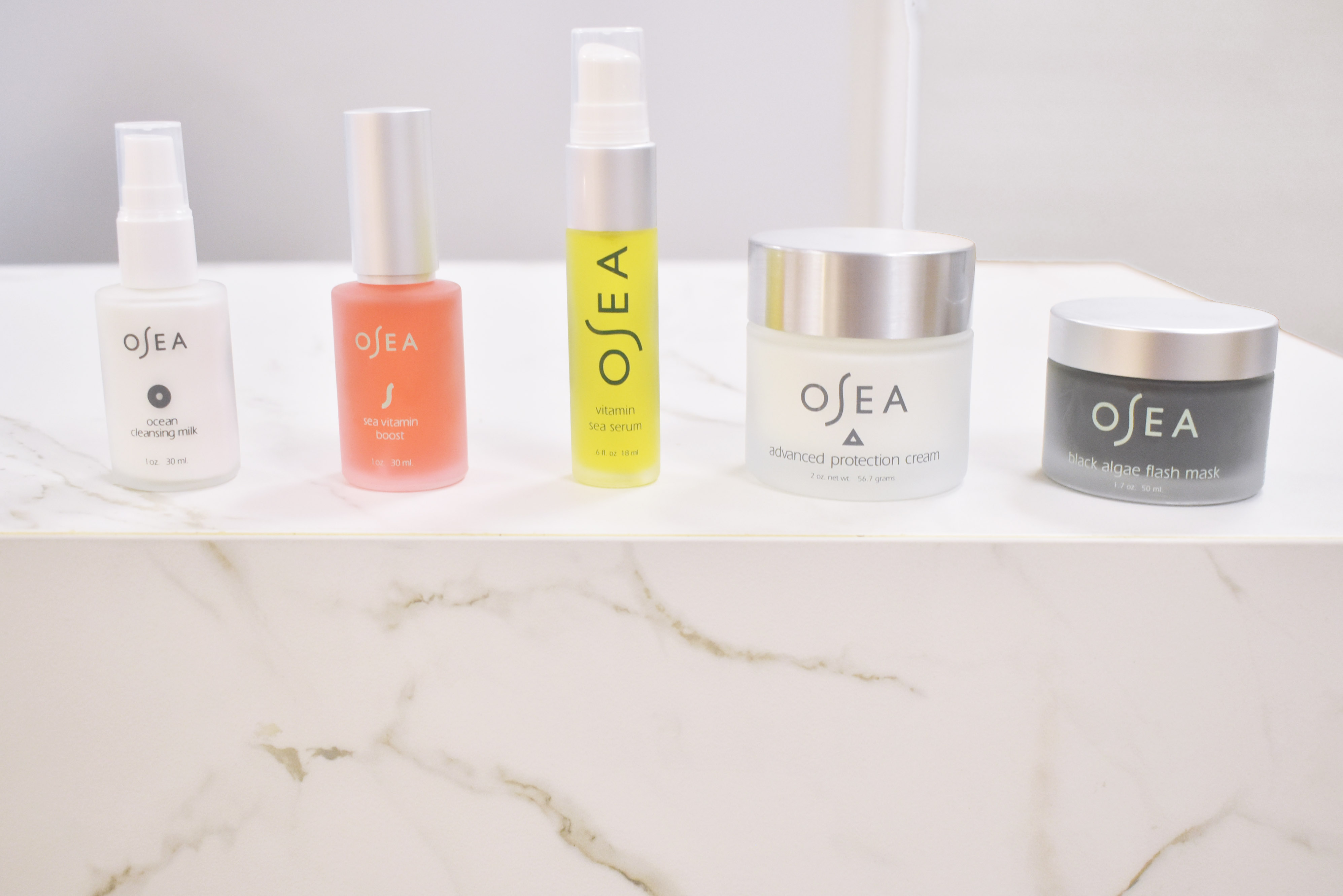 With so many amenities and natural beauty, it's easy to fall in love with Hutchinson Shores. The entire team was so polite and hospitable, the property was wonderful to experience and I highly recommend it for a beach getaway. We had the best time!