We've all been doing our best to balance life these days and if your kids' screen time or video game time is off the charts, this post is for you. Emery loves playing Roblox and while I'm not against her having fun playing it, I was thrilled when I saw that iD Tech offers a virtual camp focused on the back end of video game design. How cool is that??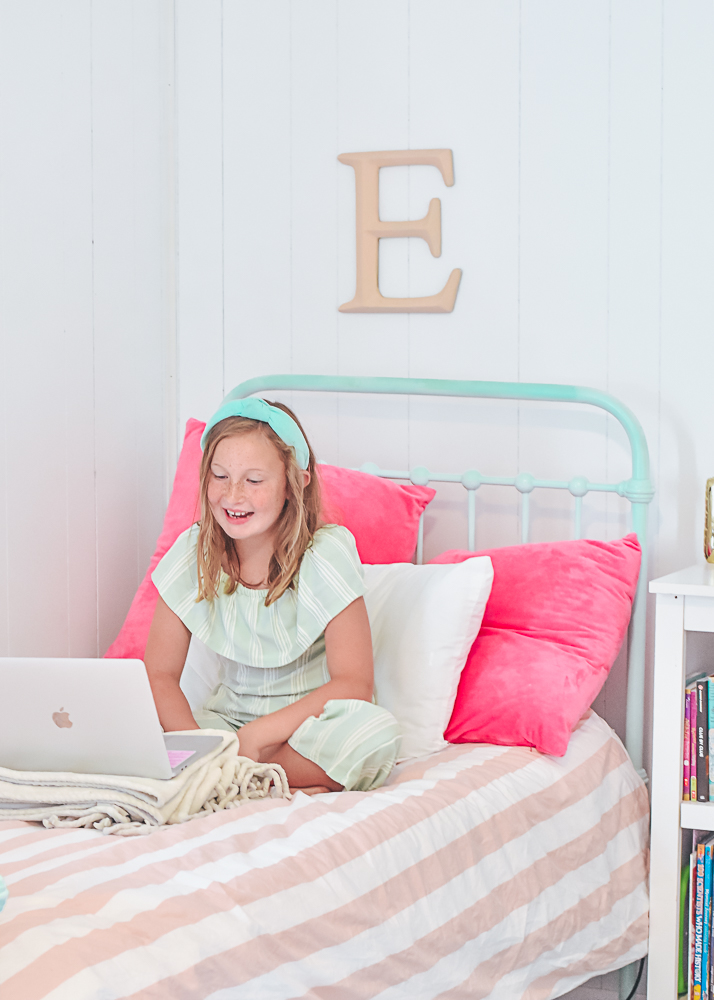 Let's face it. Our kids are growing up in a world where the role of technology is only increasing. I'm all for immersing young ones in a world of tech so they're comfortable to learn and grow (with appropriate supervision, of course). It's wild to think so many of the jobs and skills our kids will have are well beyond our own knowledge and our current level of technology. With iD Tech camps, kids can learn valuable skills just for fun and possibly for their future careers.
Last month, I was introduced to iD Tech and their incredible lineup of kids virtual camps. We did the Scratch Coding camp and I blogged about it here.
So What is iD Tech?
iD Tech is the platform that offers incredible structured learning with a live instructor using Zoom for a virtual classroom. Choose from Virtual Tech Camps and Online Private Lessons. Classes are two hours long for a full five day week of camp with a well-educated instructor and small classes. There are no more than 5 students in each camp session!
How Does Virtual Tech Camp Work?
Students get live instruction, peer collaboration, and guaranteed small classes (just 5 students or less). Classes are based on age with 7-9 being the youngest group, 10-12 in the middle and 13-19 for the older groups. The youngest group (Emery's age) can choose between Minecraft World Designer; Roblox Game Design: Make Your Own Obby and Scratch Game Design with Visual Coding. Skills and courses progress with the oldest choosing from classes like Coding Apps & Games with C++, 3D Game Development and Level Design, Python Coding and Intro to Machine Learning, Cybersecurity Lab with Encryption and Steganography and so much more. The course offerings really are impressive and honestly, make me want to take classes of my own!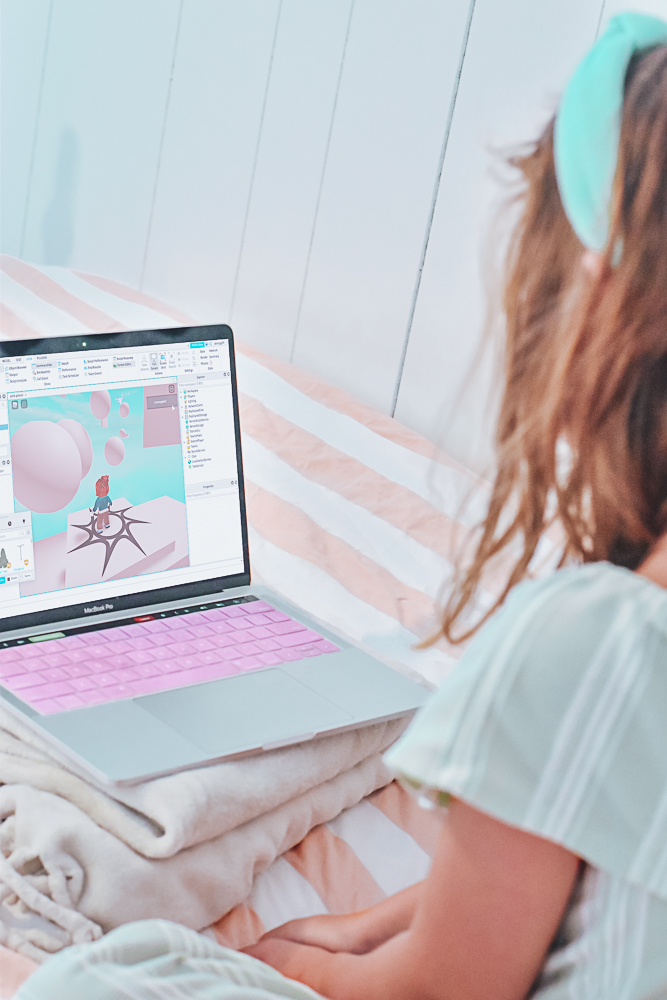 Roblox Game Design
This time we chose Roblox Game Design: Make Your Own Obby, which focuses on teaching kids the technical skills to implement Roblox Studio's many tools as well as the fundamentals of video game design. The result is completing their very own shiny Obby that can even be made public and played by any player. (And if you don't know what an Obby is, it's like a customized parkour field with jumps and challenges– basically an obstacle course kids build piece by piece!)
What Do Kids Learn with Roblox Game Design?
For the Roblox course, the objectives are
Create and publish games to the Roblox website
Discover level design fundamentals
Learn how to sell items in games
Create teams and add checkpoints to the game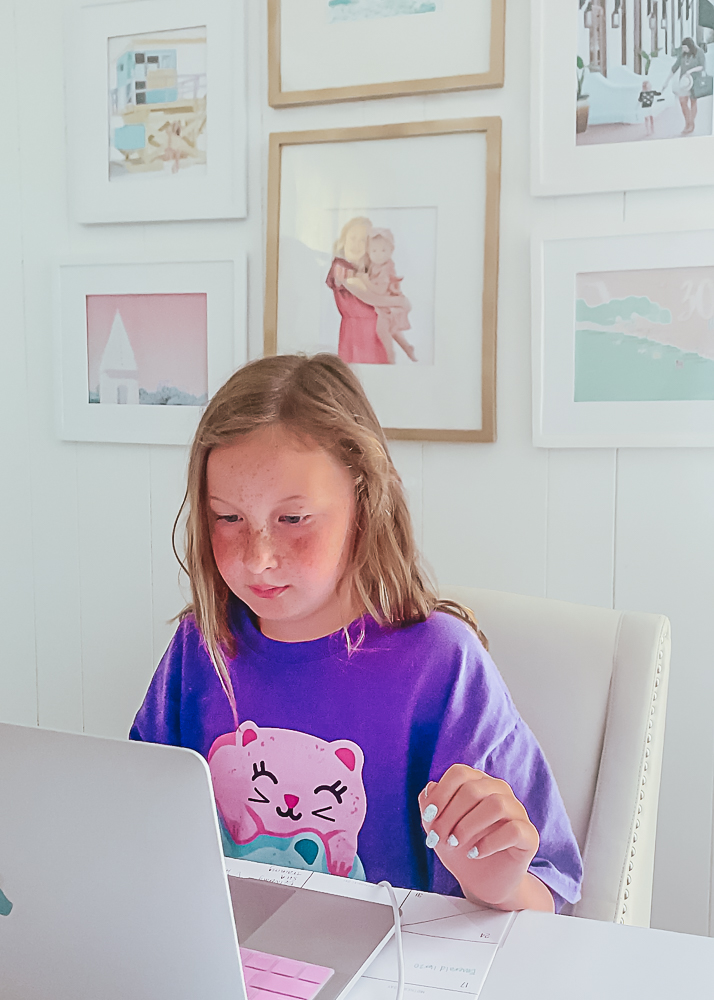 What Does Virtual Tech Camp Tuition Include?
iD Certified Instructor
10 hours of direct instruction, plus 10 hours of self-paced project development
iD Small Class Guarantee™ (Max 5 students)
Official iD course transcript
Use code RAY125 to get $125 off any Virtual Tech Camp.
What Do You Need to Do?
Once you've signed up and selected the camp for your child, iD Tech Camps sends a confirmation email and reminder with what you can do to prepare for the first day of camp. The great thing is there's not a lot of work for you, the parent!
After registration, we were instructed to download Zoom and download Roblox Studio, the back-end design program used to build obbys. You also need a steady and strong internet connection for the class.
Emery's Obby
I loved being able to listen in and overhear the conversation while leaving Emery to learn and implement on her own. Honestly, it is adorable to hear kids her age talking the Roblox lingo and encouraging each other in their studies. They do ice breakers and small exercises to get the kids familiar with the design tools before jumping into their main project.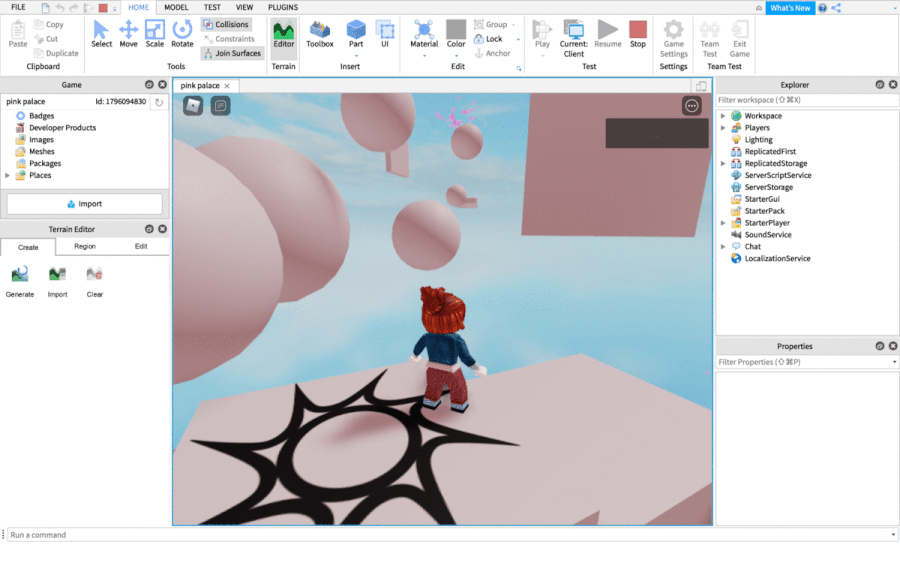 The instructor is able to help both the group and your individual student through screen share. On the third day, they each presented their progress and received kudos and feedback from their peers. Above is Emery's first Obby created in the course. I loved hearing their comments to each other and seeing how proud Emery was of her design. It's incredibly valuable for them to build something from scratch, get real time feedback and adjust to improve. One of Emery's kudos was that her Obby became progressively harder, an important aspect of game design. From there they add more difficulty and various levels, all using the technical backend. It covers designing types of terrain, moving elements, anchoring elements, scaling and rotating, testing and adjusting — pretty in depth technical details for elementary age and they soak it in at incredible speed. 
Clearly Collins had to take a peek at all this excitement and try to get in on a class. Just a few more years for you, little one!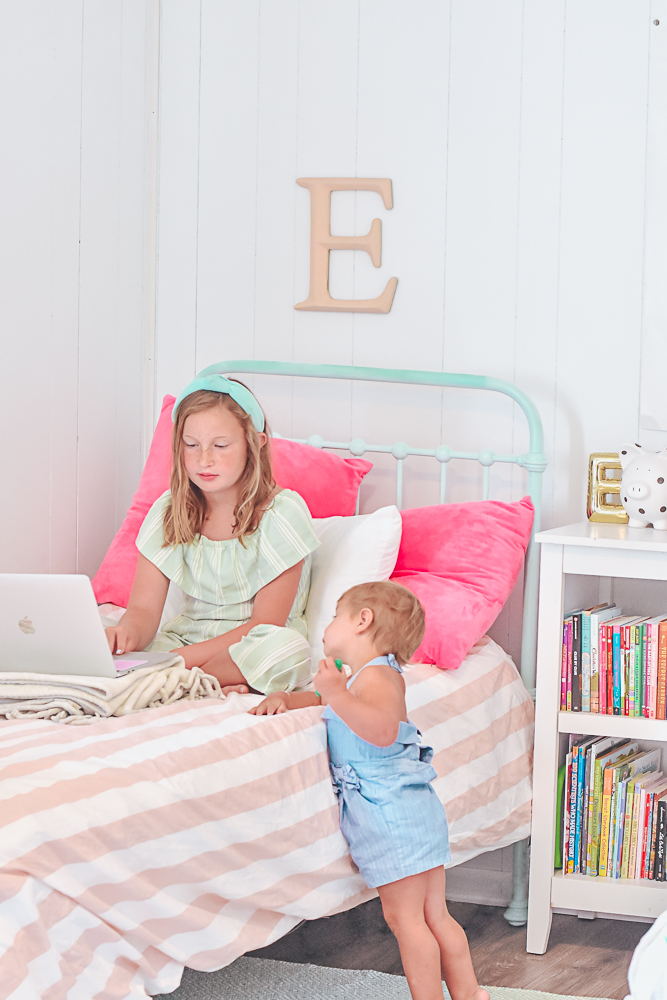 Admittedly, I am not well-versed in Roblox, but I know that taking something of interest to kids and turning it into an educational environment they can use now and build on later is pretty remarkable. There's also a "Family Wrap Up Day" so you can sit in on the last part of class to get a little show and tell of what the kids have learned.
If you're looking for a virtual tech camp this summer that is equally educational and fun, this is it. From coding to Roblox and Minecraft, iD Tech has incredible opportunities for kids. Remember, you can use code RAY125 to get $125 off any Virtual Tech Camp.