This post comes in collaboration with iD Tech. All opinions expressed are my own.
I wanted to share a really fun activity that we've been participating in and has been such a cool experience! Emery has been in a week-long Virtual Tech Camp with iD Tech and is learning to code her own original animated stories using Scratch coding. We're in the thick of homeschool and being at home more in general, and I knew that this camp would be such an amazing way to give her a special experience and one that she can learn and build on in the future. I know so many of you mamas are like me and ready to pass the teacher baton so with this camp, Emery gets a live instructor sharing knowledge that is beyond my skill set. Win, win!
What is iD Tech?
iD Tech is the platform that offers incredible structured learning with a live instructor using Zoom for a virtual classroom. Choose from Virtual Tech Camps and Online Private Lessons. Classes are two hours long for a full five day week of camp with a well-educated instructor and small classes. There are no more than 5 students in each camp session!
How Does Virtual Tech Camp Work?
Students get live instruction, peer collaboration, and guaranteed small classes (just 5 students or less). Classes are based on age with 7-9 being the youngest group, 10-12 in the middle and 13-19 for the older groups. The youngest group (Emery's age) can choose between Minecraft World Designer; Roblox Game Design: Make Your Own Obby and Scratch Game Design with Visual Coding. Skills and courses progress with the oldest choosing from classes like Coding Apps & Games with C++, 3D Game Development and Level Design, Python Coding and Intro to Machine Learning, Cybersecurity Lab with Encryption and Steganography and so much more. The course offerings really are impressive and honestly, make me want to take classes of my own!
Scratch Coding
I opted for Scratch Game Design and Visual Coding. (In addition to the Virtual Tech Camp classes, you can also sign up for Online Private Lessons.) I love that Scratch is an educational program developed by MIT specifically to teach coding to early learners. It's a colorful drag and drop program that uses stackable blocks of code to animate characters and tell a story. When I think about coding, I see lines of letters and numbers on a page which is a lot to introduce to a kid in a way for them to digest, understand, identify the commands and execute on their own. Scratch makes coding seem simple, fun and gives kids a tangible result in the form of their own story or game.
What Do Kids Learn with Scratch?
● Create variables and if-else statements
● Program using arithmetic operators
● Design and animate sprites (characters they choose, customize and animate)
● Experiment and explore to build creativity and confidence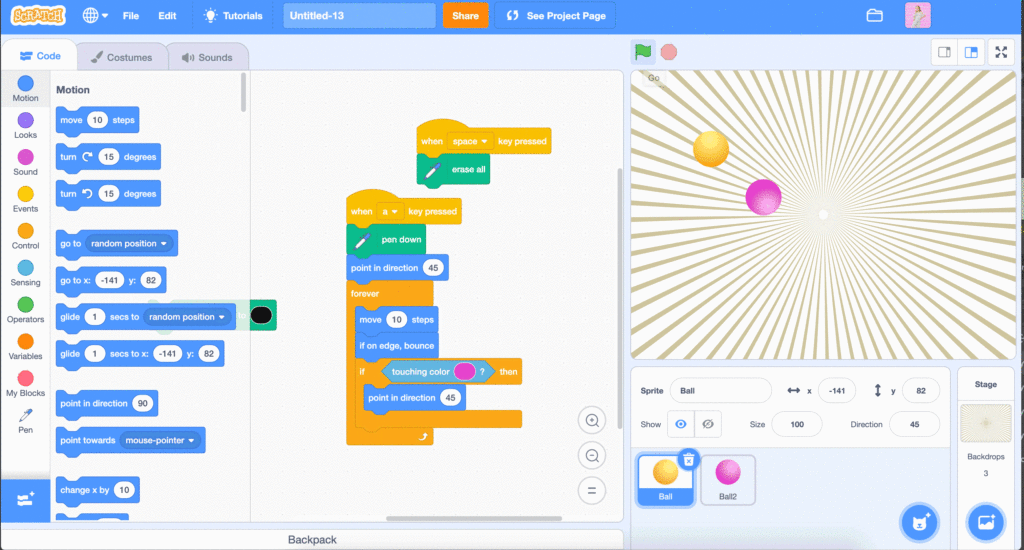 What Does Virtual Tech Camp Tuition Include?
● iD Certified Instructor
● 10 hours of direct instruction, plus 10 hours of self-paced project development
● iD Small Class Guarantee™ (Max 5 students)
● Official iD course transcript
What Do You Need to Do?
Once you've signed up and selected the camp for your child, iD Tech Camps sends a confirmation email and reminder with what you can do to prepare for the first day of camp. The beauty of this is there's not a lot of work for you, the parent!
Happy to share my code, JAMI125, that gives you $125 off any Virtual Tech Camp here https://bit.ly/2xJPdVP.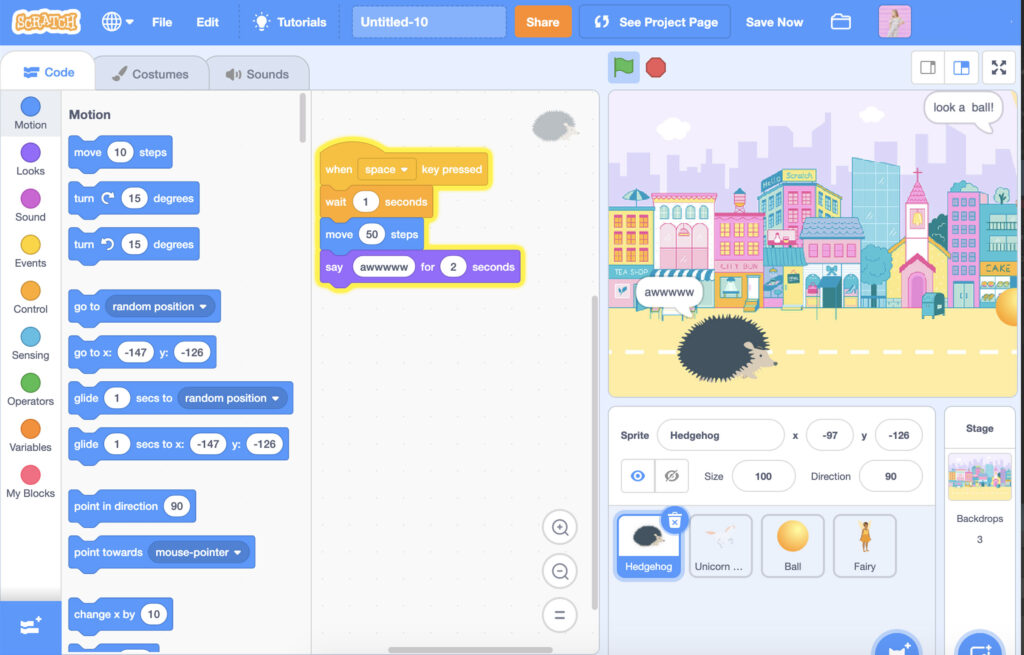 After registration, we were instructed to (1) download Zoom, (2) check our internet connection and (3) sign on to the latest version of Scratch, the program used to teach coding.
Since we've already been using Zoom so much at home, that was a simple step. We are familiar with Zoom meetings and classroom chats, so this was an easy leap.
I was able to listen in and loved the combination of group work and explanation while students built their own code blocks and stories. Sharing screens allows them to present their coding creations to the class and instructor for feedback and guidance. It's not just one-way instruction or communication. After the two-hour course, students are encouraged to do additional experimenting with what they've learned and work on continuing what they start in class.
It was so cool to see Emery dive in and work hard on her story, making edits to the coding and tweaking details til she was happy. I love seeing that little determined face while she's working and the proud smile when she shows me what she's capable of. There's also a "Family Wrap Up Day" so you can sit in on the last part of class to get a full recap of what the kids have learned — a bit like a coding show and tell.
I have to say, I loved this so much and I think you will, too!
Why Try iD Tech Camps Now?
Familiar with Tech
If your kids are doing more virtual meetings and lessons, now is the perfect time to introduce an online camp. Children are so amazing and their capacity for learning is incredible. When kids begin to take on new challenges and gather new skills, it's like an open window to add a little bit more because they're so receptive to "new". I love that we've been able to add an entire virtual camp along with our recent change to homeschool and virtual classrooms.
You are Not the Teacher
If homeschooling has you stressed, overworked, or just feeling like you're carrying a lot, I completely understand. With iD Tech, I love that I am not responsible for overseeing and executing the lesson. I'm not trying to catch up and learn/relearn just to explain it to my child. We had a friendly, knowledgeable teacher handling every step of learning, so I was able to sit nearby and listen or take a moment for my own to-do list. It was wonderful!
Kids Learn Beyond Your Knowledge
Let me be the first to admit, this is not my area. I wish I knew more about coding and programming languages, but I'm a little late to the game. It's fascinating to think that our kids will be learning skills and eventually in careers that are far advanced from the technology we know now. (Certainly beyond my knowledge!) I can appreciate 100% that giving my child a chance to learn this at an early age is a step in the right direction for future skill development.
You Don't Have to Wait
This time in the world is new and ever changing. So many in-person camps and education have been cancelled in unprecedented numbers. We've already had summer camps removed from the calendar and a "wait til next year" sentiment that can be hard for kids to understand. With a virtual camp like iD Tech, kids don't have to wait to enjoy a fun experience that is both enriching and entertaining.
Remember, you can use my code, JAMI125, to get $125 off any Virtual Tech Camp here https://bit.ly/2xJPdVP.
Pin to save!