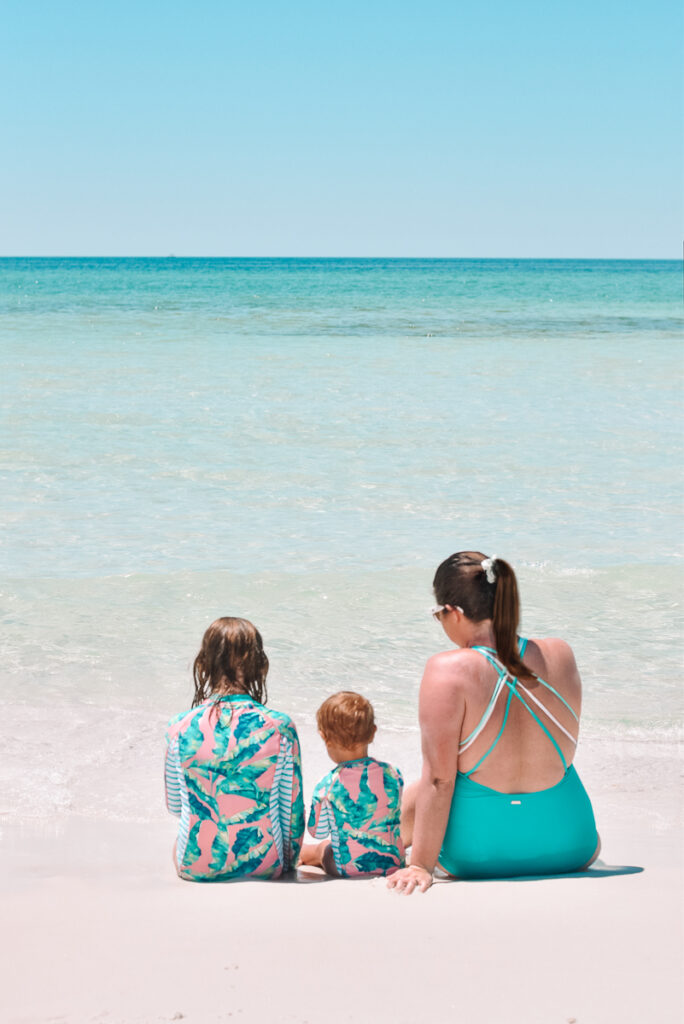 Swimsuits for the Family
Clearly as Florida girls, we love our beach time. Now that our beaches have officially opened again for the first time in weeks, I'm making the most of it and increasing our time with sunshine and sandy toes.
For my girls and I, the swimsuit drawer is always full. It's one of those summer wardrobe staples you can't have enough of. When I choose suits for myself and the family, I want to make sure they're not only cute and comfortable, but also functional.
I just stocked up on Cabana Life swimsuits and coverups for all of us. These palm print rash guards come in both little girl and big girl sizes (major matching bonus for me) and have UPF 50 protection. I always apply generous sunscreen, but having an added layer of protection when we spend hours in the sun splashing and playing makes a big difference.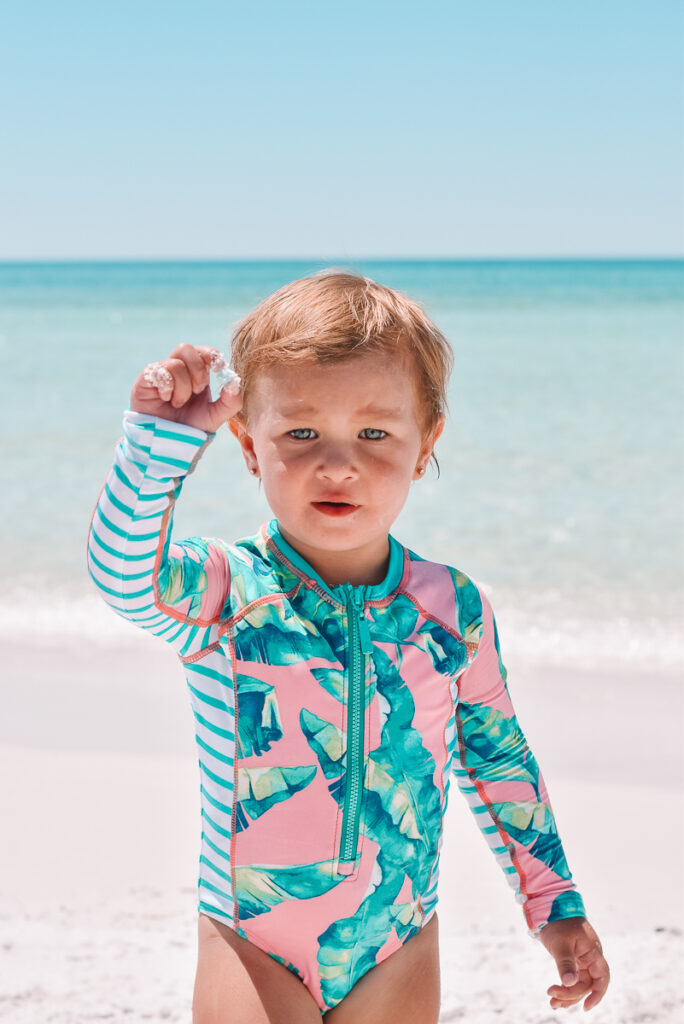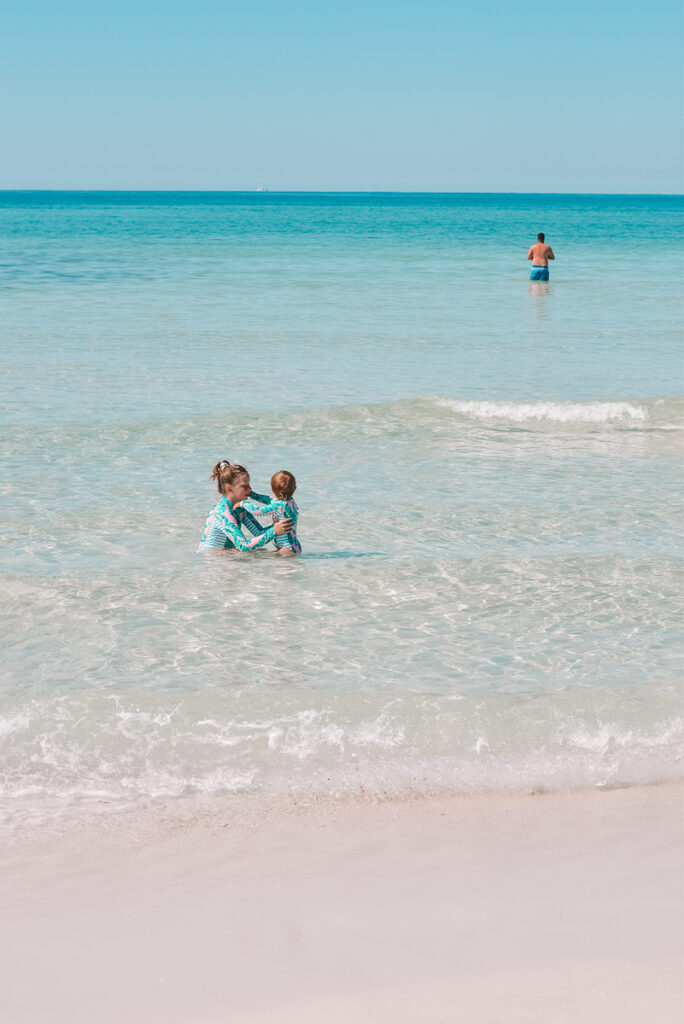 Melanoma Monday
Cabana Life is dedicated to spreading the message of sun protection and raising awareness. Today is Melanoma Monday, the kick off of May being Skin Cancer Awareness Month. As we all begin to spend more time in the sun over the next few weeks, let's be informed and aware to make the best decisions for our family, from applying sunscreen to choosing swim wear. If you need a new swimsuit, coverup, resort look or just want a mommy and me matching moment, now is a great time to order with a special discount. Cabana Life is offering $20 off every purchase of $100+ with code JAMIRAY through May 10th.
I'll also be sharing some of my favorite pieces in stories this week so be sure to follow along!
Cabana Life Picks
Mom-Friendly One Piece – This is honestly one of the most flattering swimsuits I've worn. The color blocking does wonders for a figure and the rich teal color is so pretty. It pops on the beach and almost matches our pretty emerald waters. Fits snugly so you feel supported, but has a stylish back detail and a v neck so it still feels fresh.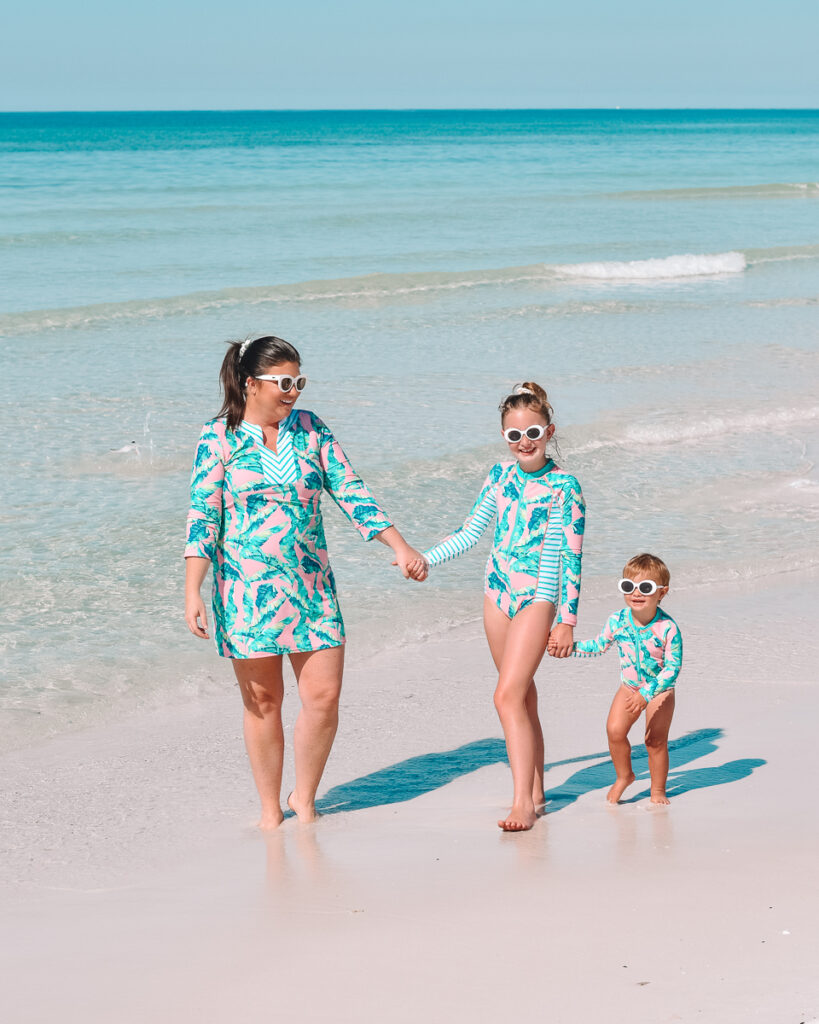 Coverup – I love that this is made out of swimsuit fabric so that it can get wet, dry in the sun and go from the beach to lunch or even the grocery store on the way home. The tunic design and contrast neckline elevates it and feels chic even though the fabric keeps it so light and relaxed.
Girls palm print rashguard suits – I'll probably never get tired of palm print. It must be in my DNA somewhere. A pretty pink backdrop with those happy palm leaves is a win in any form. If you browse "preppy palm" on the Cabana Life site, you can find mom dresses, swimsuits, trunks and kid suits in a ton of styles in this print. For super sunny days, I love the rash guard style to help protect the back and arms a little extra. The stripes match the stripes on my coverup, too.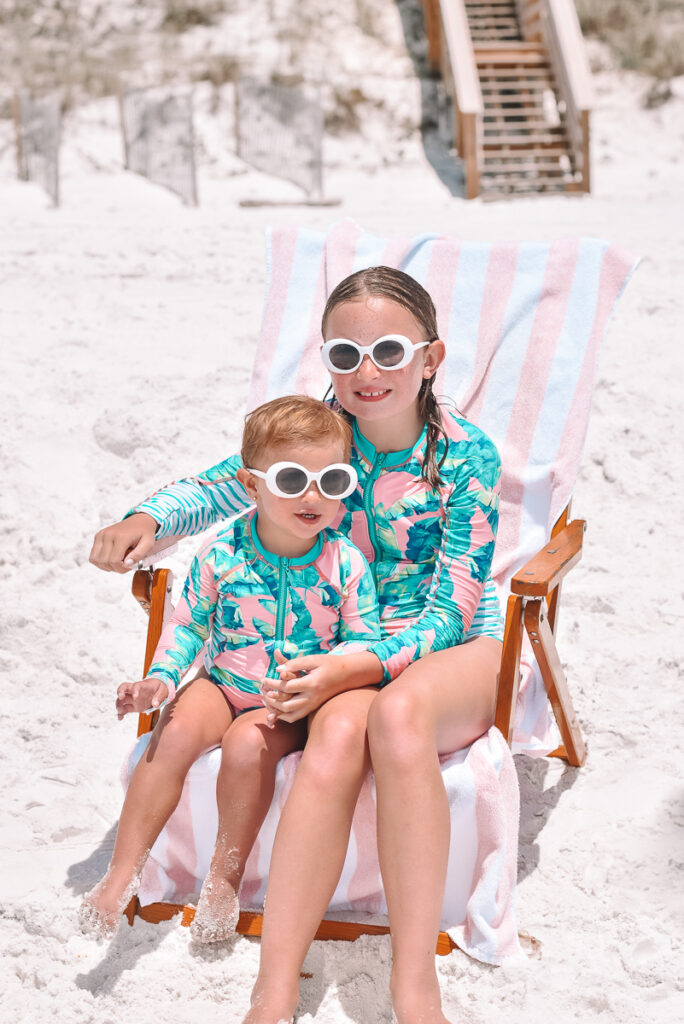 There are so many ways to mix and match styles to find just what you're looking for. I also ordered these girls striped terry tunics and a women's striped terry tunic for me. Love this pretty turquoise maxi dress and this collection of colorful cabana stripes, too!
Check it out and be sure to use code JAMIRAY for $20 off every purchase of $100+ through May 10th.