I had so much fun and received such a great response from my post about Kinnucan's opening that I wanted to share even more of Grand Boulevard's newest stores with you. This time around, I'm sharing looks I love from Vineyard Vines, Lilly Pulitzer and Anthropologie. Each of these shops has their own distinct personality, so having access to all of them in one shopping destination brings our little 30A area even more options to round out a wardrobe.
This post is sponsored by Grand Boulevard. All opinions are my own.
Vineyard Vines
If you're not familiar with the Vineyard Vines brand, it can easily be described as quintessentially preppy. Think plenty of seaside stripes, happy plaids, varying shades of ocean blue and accents of crisp white on classic styles like button downs, collared shirts, shift dresses and caftans. I, for one, will probably never tire of stripes or the color white – both elements that never seem to go out of style, even after September. The look I'm wearing here is a sweet pink and white stripe off the shoulder top with white denim, a colorful tassel necklace and a woven envelope clutch with sailboat print. The accessory that I really love is this adorable Vineyard Vines bike. Don't you want one of these, too? It's the cutest!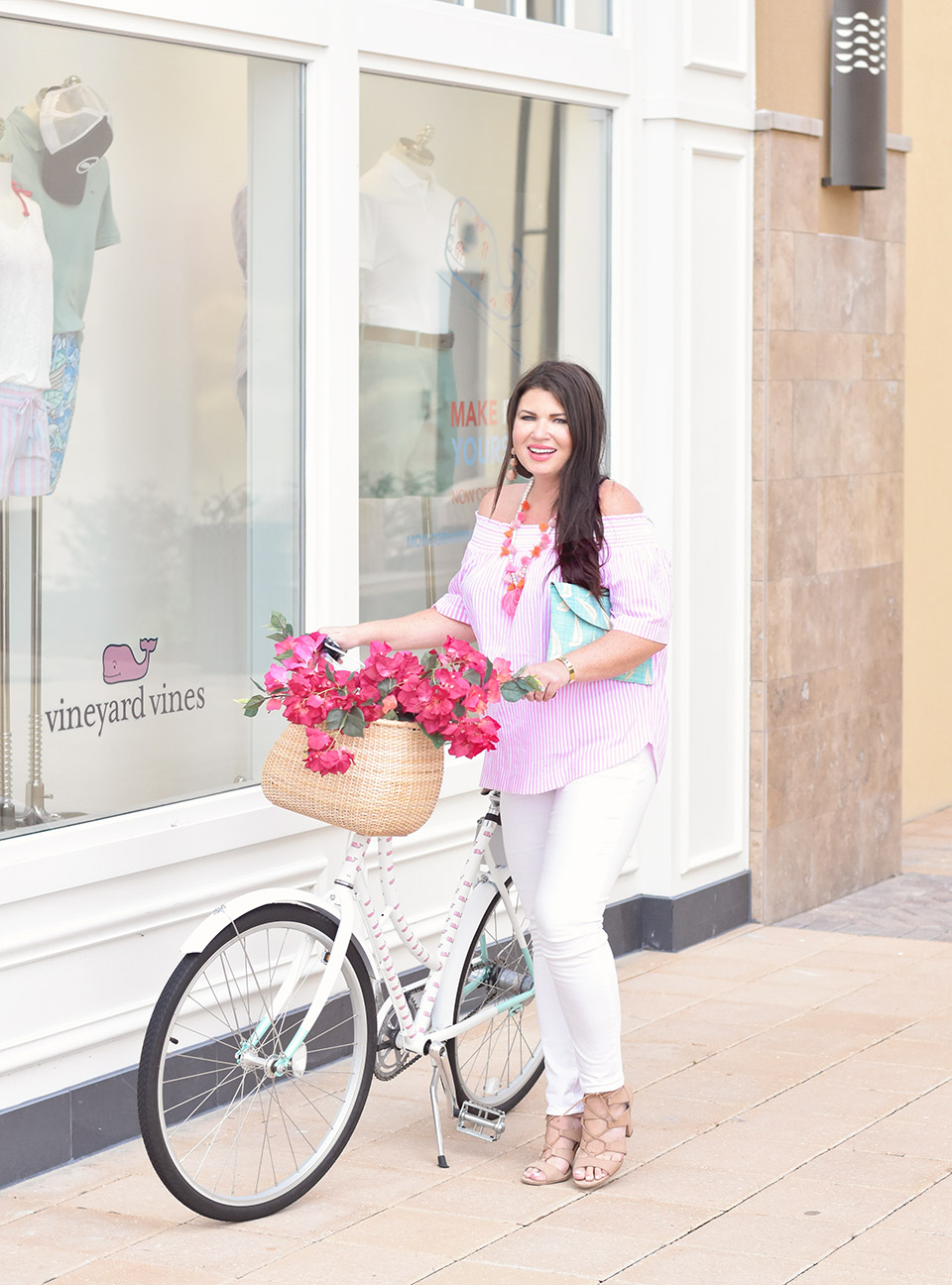 Lilly Pulitzer
When it comes to punchy Palm Beach-inspired prints, Lilly is queen. There's no denying these bold and bright statement pieces stand out and if you know me, you know I don't shy away from color. Pink, turquoise and yellow are among my favorite colors and there's something about wearing these that makes the heart happy. If you haven't tried wearing a Lilly piece, I highly recommend trying it at least once. You'll feel confident and colorful, two feelings I prefer in excess. Though if you're more of a classic sheath type of girl, she's also got you covered. One of the other fun things about Lilly Pulitzer is that they carry coordinating pieces for girls, so once you find your go-to print of the season, you can easily pull off a mommy and me moment in full Lilly P. I'm wearing this breezy blue printed maxi with beaded detail on the back and Emery is wearing a matching cold shoulder style for littles. She couldn't resist grabbing a mini wristlet to match the bright tassels on my bag. It won't be long and we'll have to add a matching newborn style for baby girl!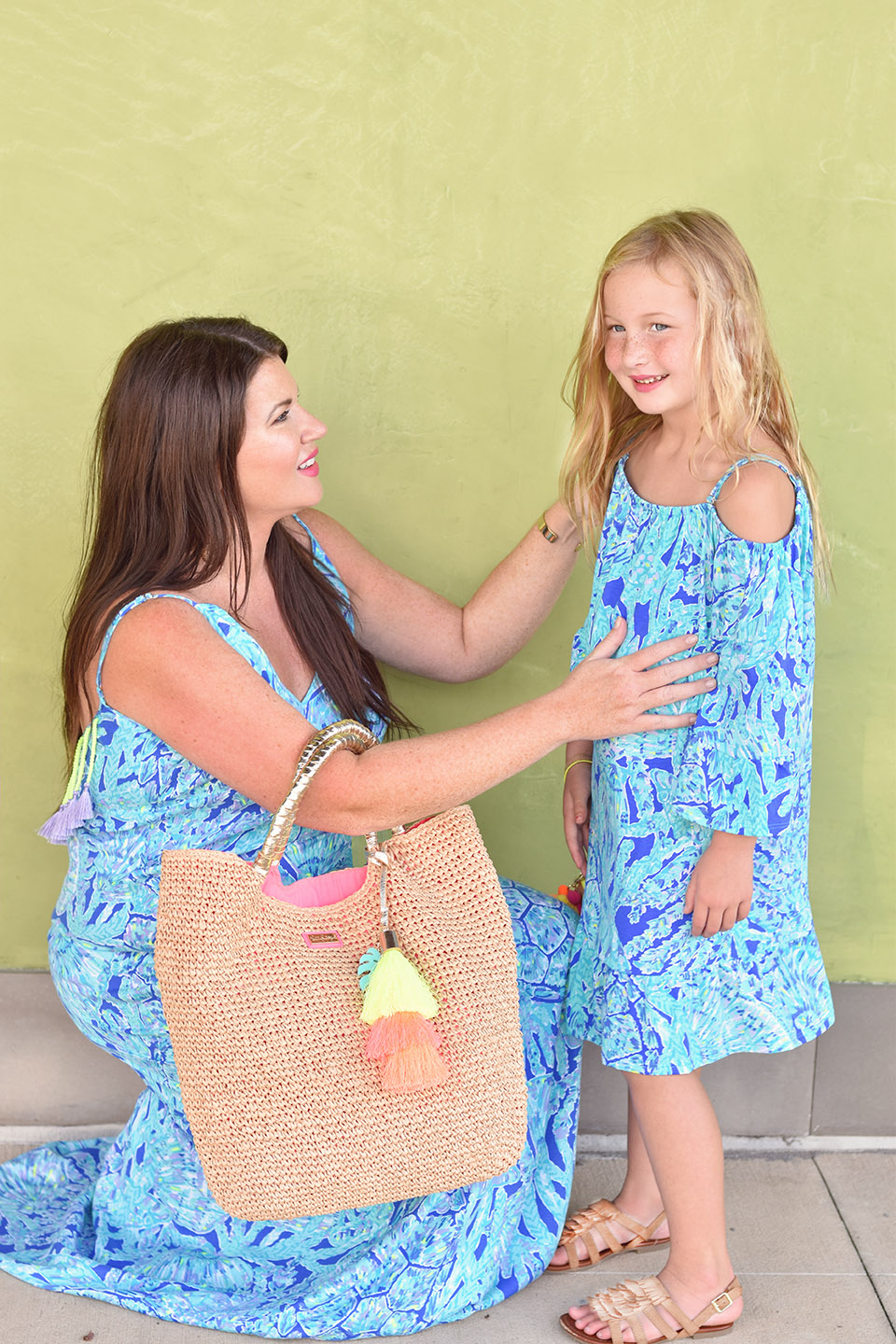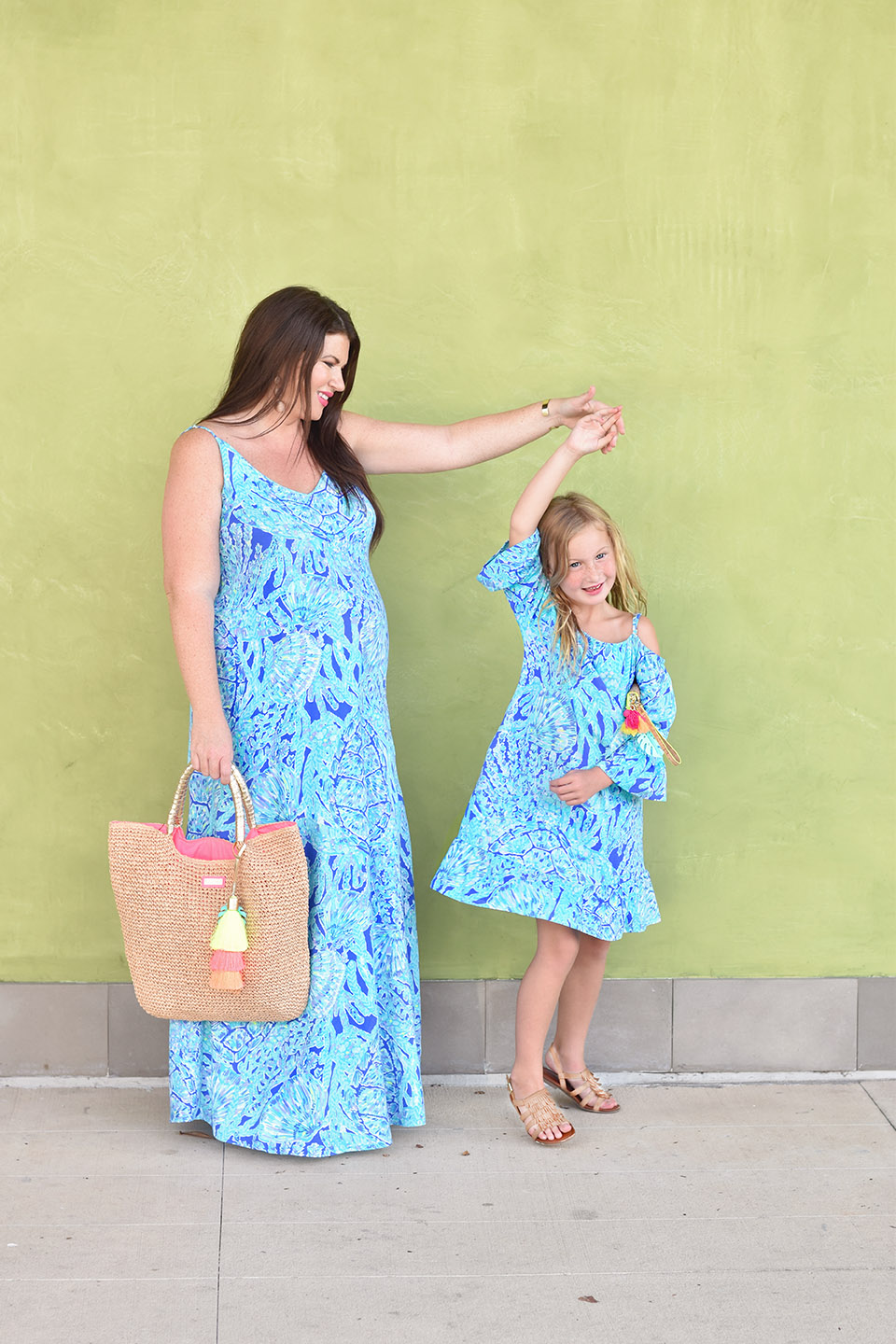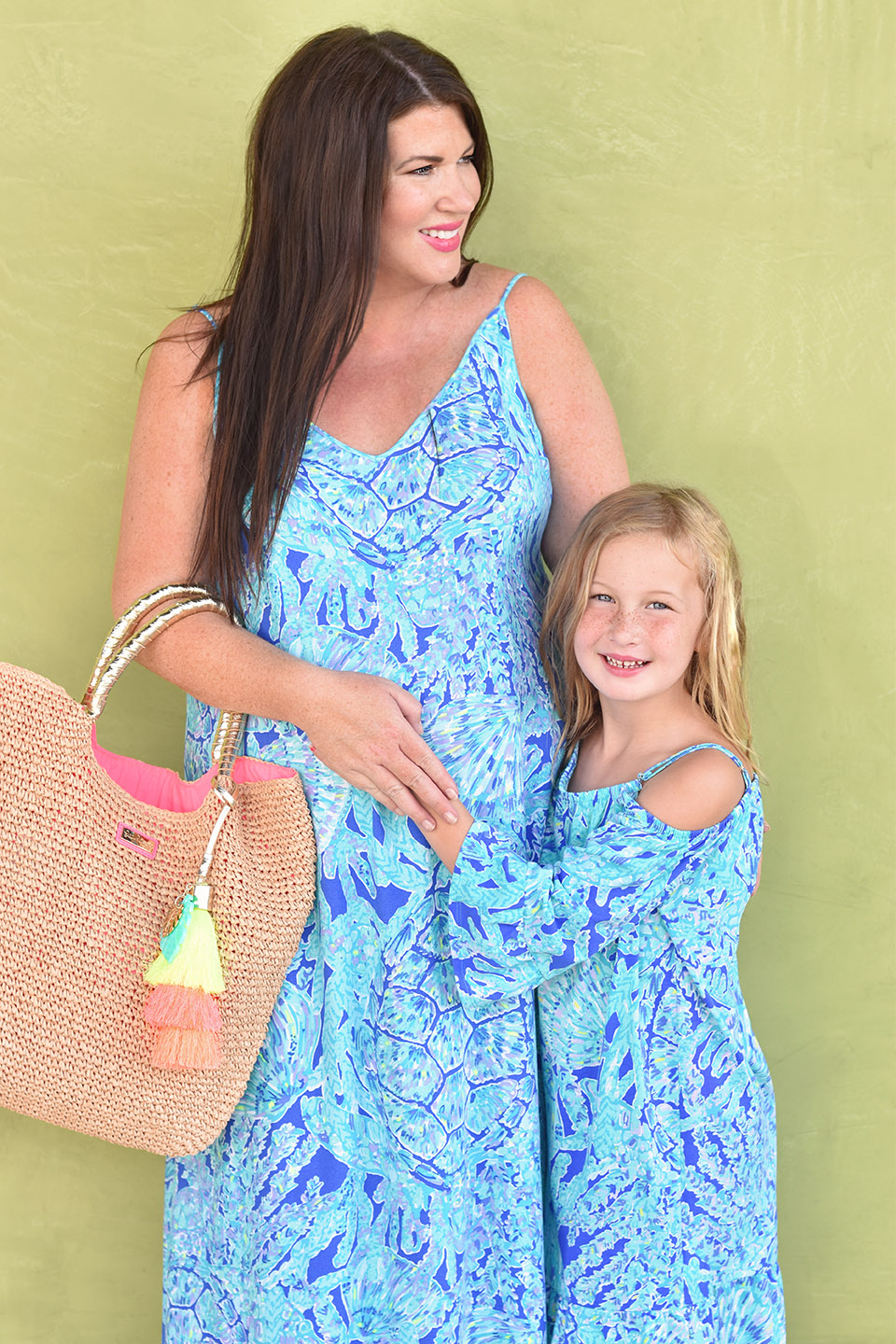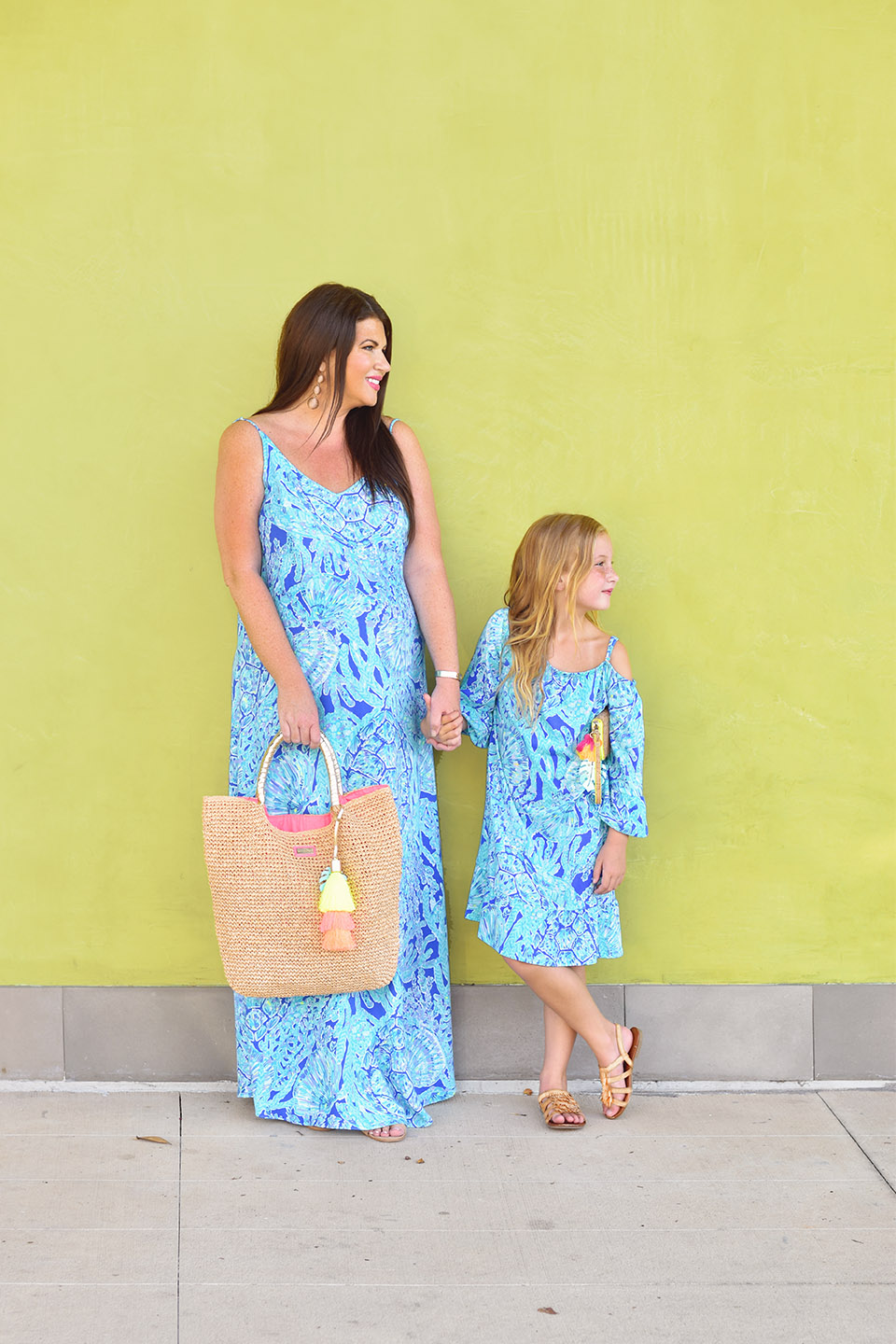 Anthropologie
I mentioned before that each store has its own personality and Anthropologie certainly marches to the beat of its own drum. You can always count on vintage-inspired prints, muted tones and unique accessories that look handmade by artisans. I always gravitate to the home section first and find it hard to walk away without at least one purchase before moving on to scour the clothing options. One trend I can't get enough of right now is the statement sleeve and I immediately grabbed this dress when I saw the gorgeous lace detail and voluminous sleeve. To pump up the luxe feel of the material and silhouette, I added a chic layered feather necklace and buttery soft shoulder bag. This is perfect to wear now with the late summer/early fall temperatures, but would also look chic with over the knee boots and a vest layered over it as the weather transitions.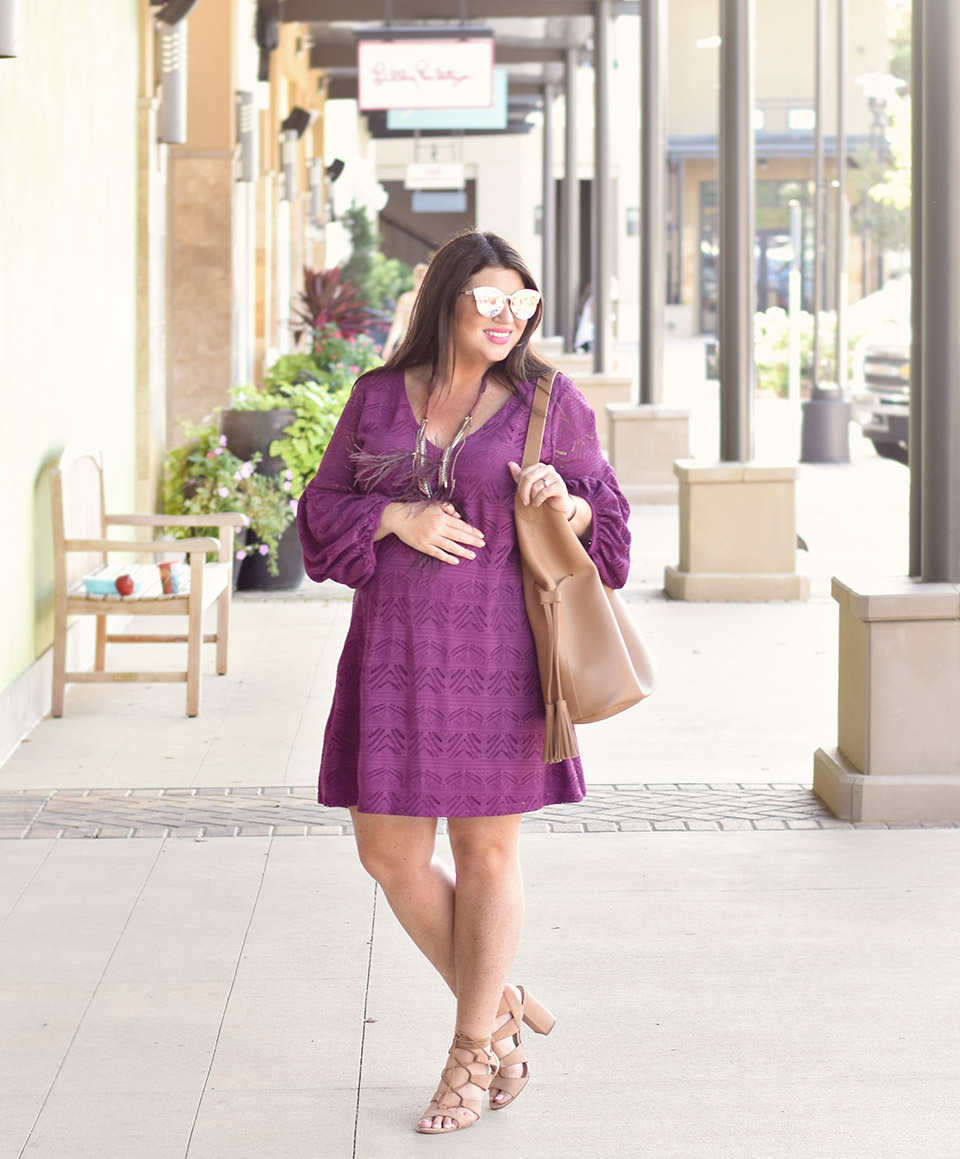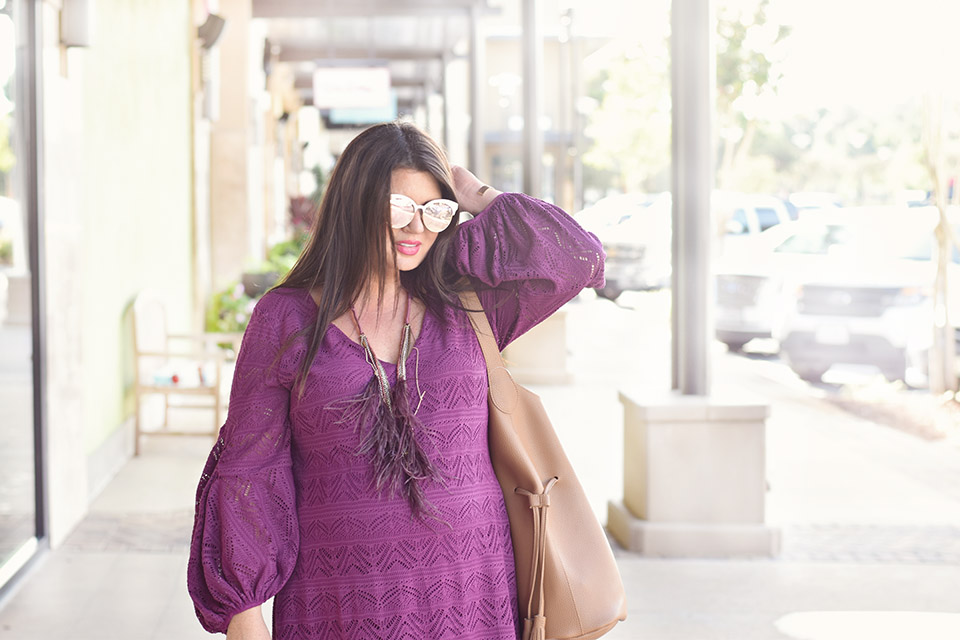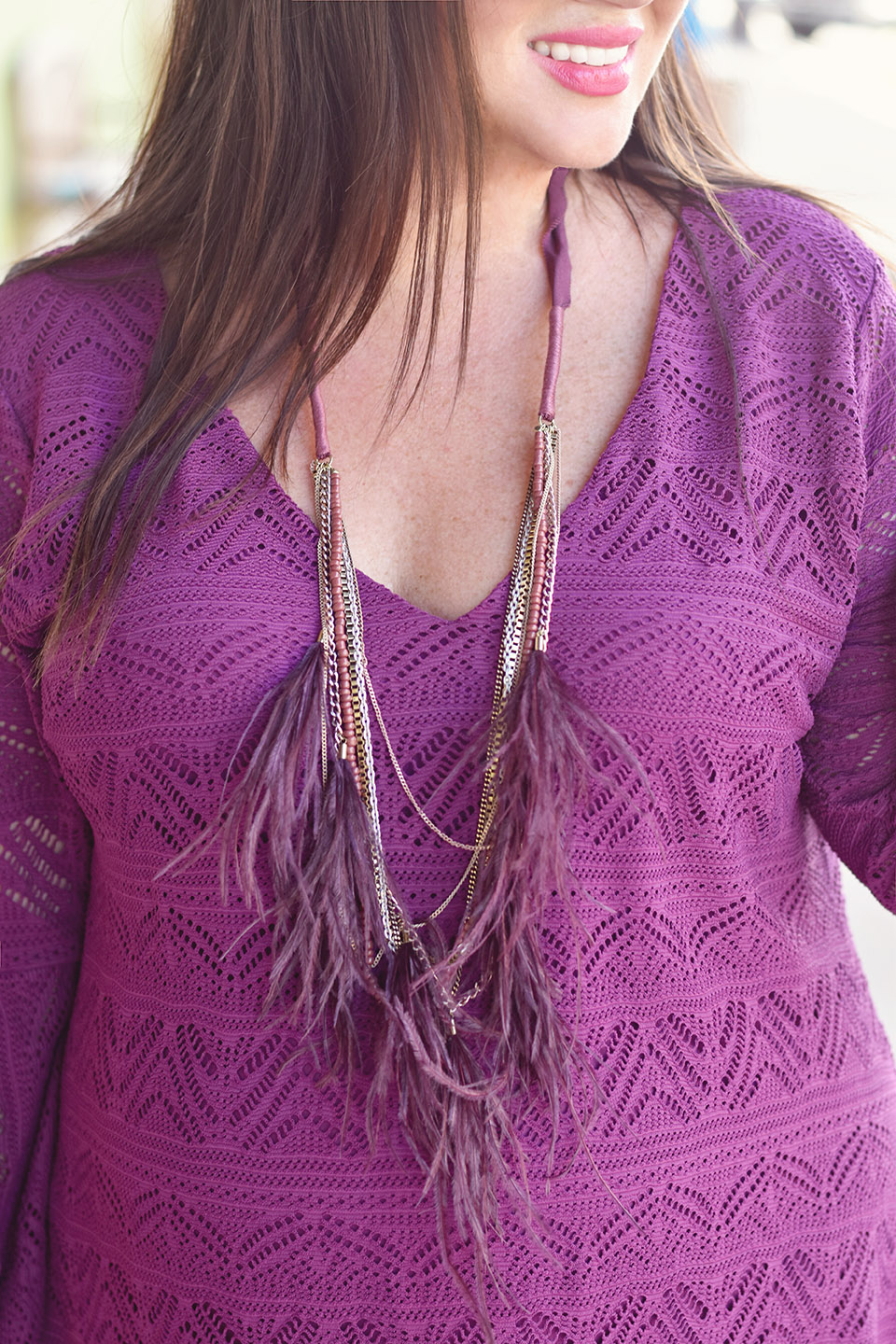 Be sure to check out all of the latest offerings at Grand Boulevard including Vineyard Vines, Lilly Pulitzer and Anthropologie as well as other new arrivals like Everkrisp, Ophelia Swimwear, Pottery Barn and more. See a full listing of shopping and dining available at Grand Boulevard here. Let me know in the comments if you shop these brands and which styles you love!
Thanks for reading!