We celebrated Miss Collins turning 3 over the weekend and it was as sweet as can be. She was thrilled to have her very own party and talked non-stop about having "franz" come over to play. We had a super small gathering with just a few people to celebrate our girl in person.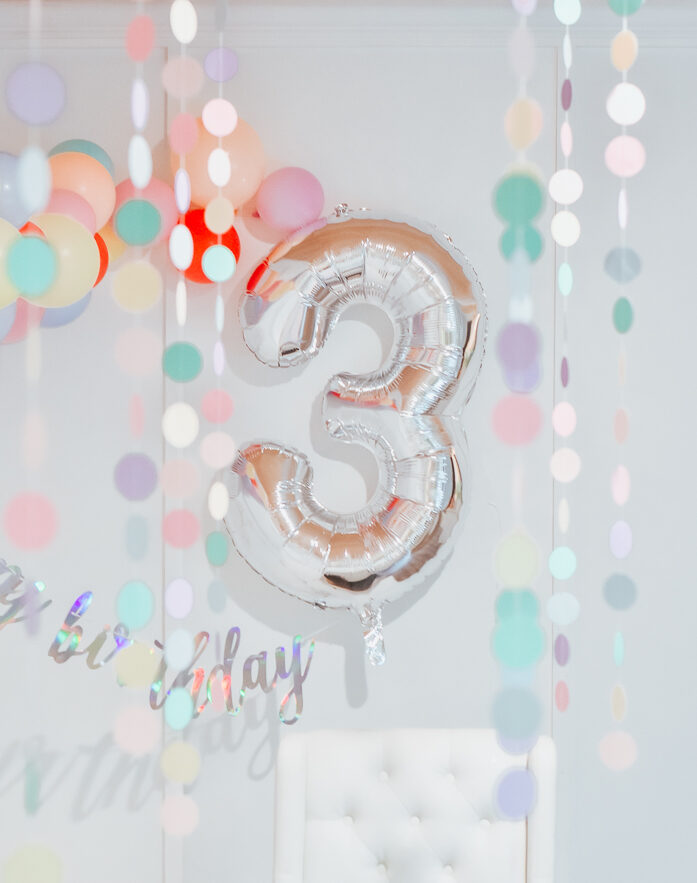 December Birthday
December birthdays can be tricky with so much holiday activity already getting started and it took us a minute to come up with the theme for this little party. I knew we would already have Christmas decor up and on display, but didn't want it to be solely a holiday theme. Combined with Collins' love of sweets and treats, I thought a Nutcracker Land of Sweets theme would be fitting.
The Invite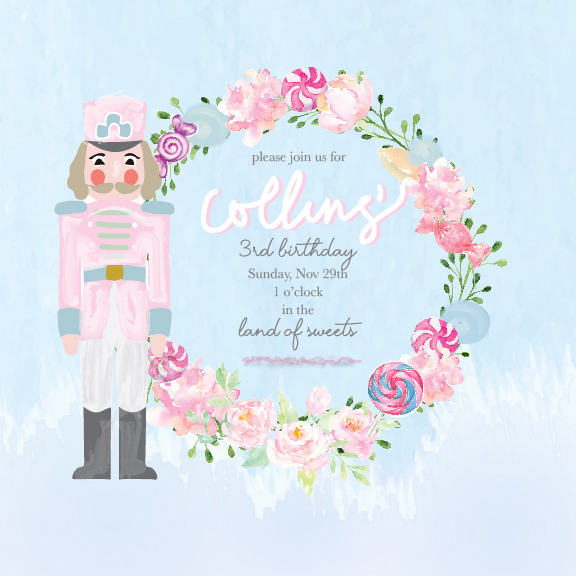 Party details:
I ordered a bunch of odds and ends from Amazon for the party decor and linked that below. We did a semi-homemade approach this year, making my favorite ham and swiss sandwiches, party popcorn and homemade icing for the cupcakes. This was really Emery's preference and project, which I love to share with her. I ordered a mini cake from Publix for Collins' main cake then 2 dozen un-iced vanilla cupcakes. For the cake, I asked for plain light pink icing with no border, flowers or message. We made a lemon filling to inject inside and our own buttercream frosting with a hint of strawberries mixed in. They were so good! I also added a mini candy bar and a tray of cookies so we were covered on sweets.
I also DIYed a different paint color on our 6 ft tall Nutcracker (which I found on half off a few weeks back). This one came in a traditional red and blue color scheme, but Emery and I painted a more wintry pastel aesthetic on top. It's linked below, but I wanted to point out it's not exact since we customized our guy. And if you'd like to know, the girls decided he needed a name and they landed on Andrew. It seems to fit him.
pastel balloon kit and balloon tape
circle / dot garland (cut in half)
Nutcracker (6 ft tall)
cake and cupcakes from Publix