Maybe you've been living in loungewear all year long and haven't had one reason to put together a "real" outfit since March. Maybe seeing the light at the end of the 2020 tunnel is reason enough to step up your holiday look and wear something fabulous. Maybe you don't need a reason at all to dress up with your wardrobe this season.
For those of you gathering at home, attending small get togethers or even throwing a festive shindig for a party of 4, here are a few fun holiday looks to help get in the spirit and make the most out of this month.
Everything below is affordable, easy to wear and comes from a small local business — mine! It's been a wild ride to launch this shop in the midst of a pandemic and everything happening in 2020, but I'm so thankful and so grateful every time I see an order from one of you. Thank you for trusting me and supporting this little space. I appreciate it more than you know!
Olive Dress & Booties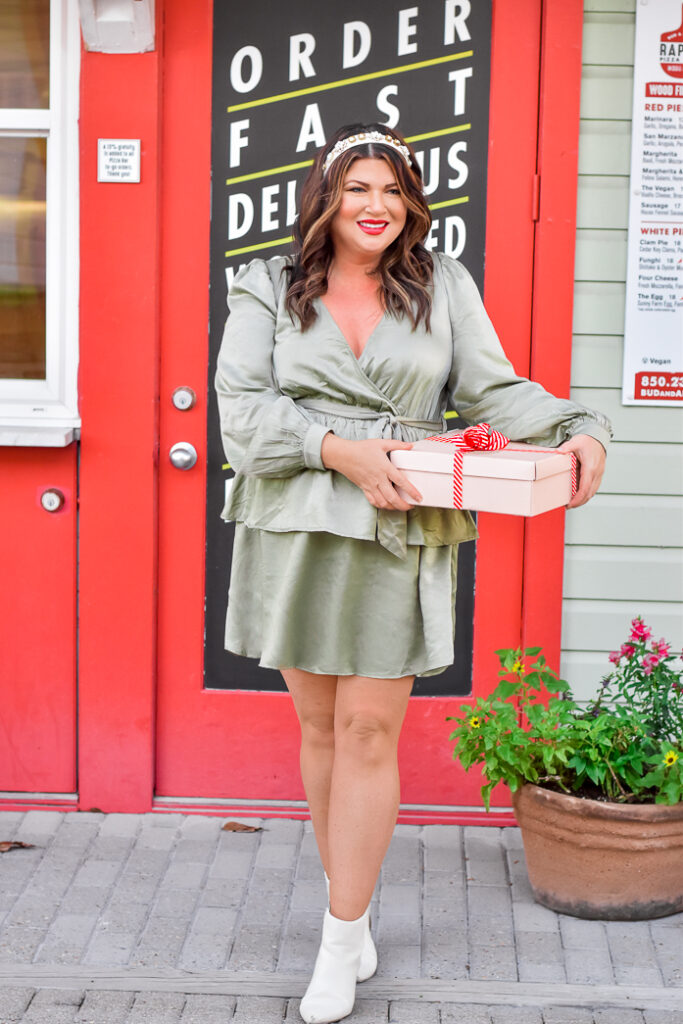 You might not immediately think of olive green as a quintessential holiday shade, but paired with red and white, it's a winner. I love the extra flattering tiered ruffle style of this holiday look and V neck wrap top.
Sequins & Jeans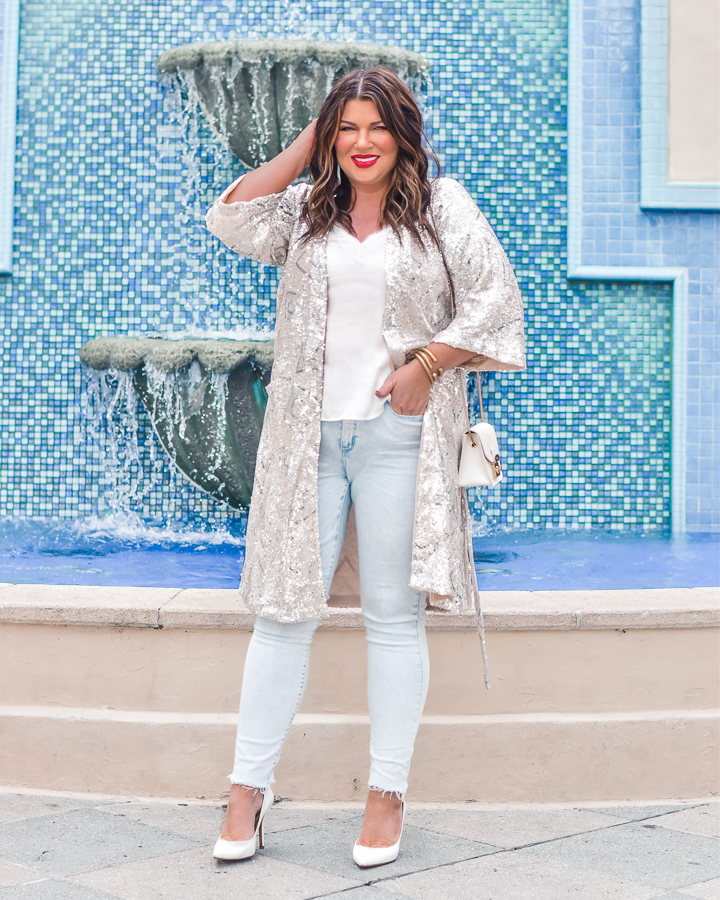 Sequins make everything feel fabulous. They're typically a staple holiday look, but this year, I love this combination of a sequin duster paired with jeans and a cami. It's an easy dressed up look that feels so casu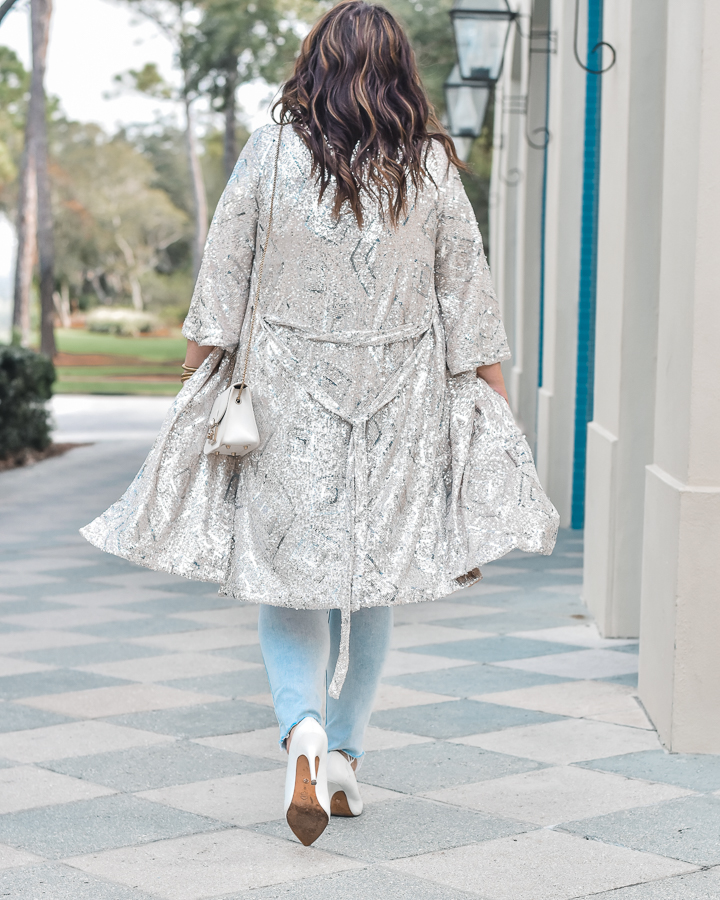 Satin Blazer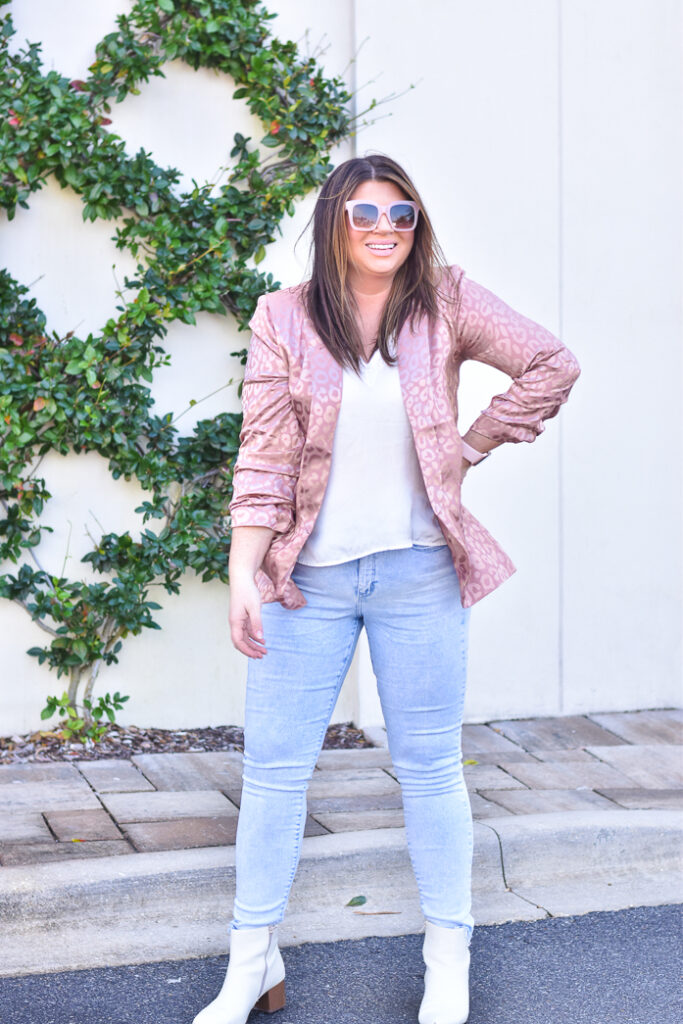 Headband and a Red Lip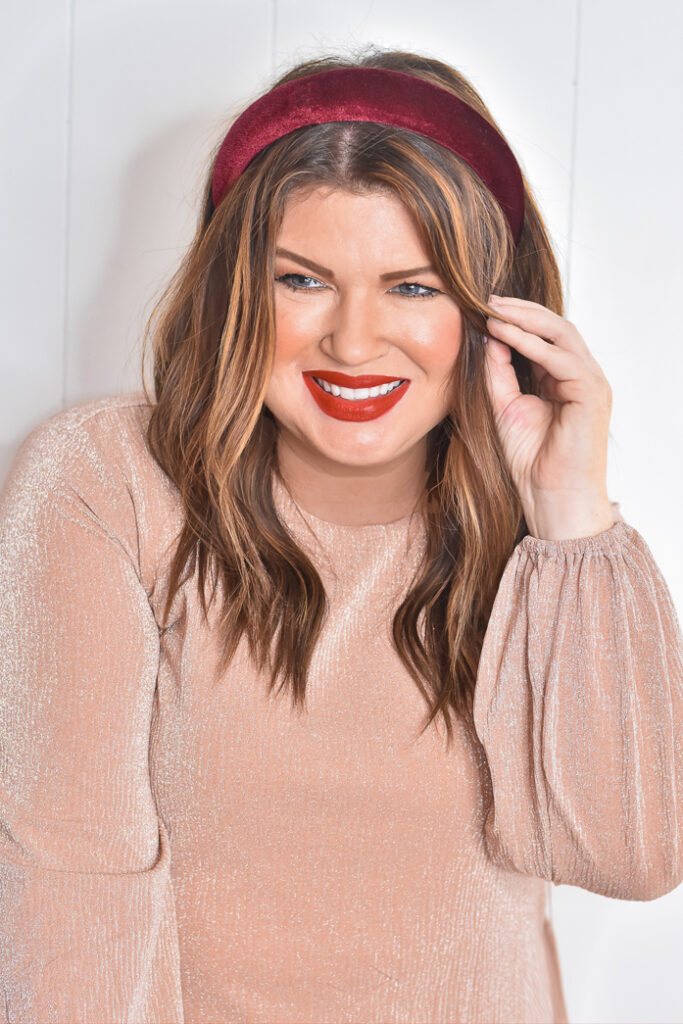 Champagne Shimmer Dress