This post is sponsored by NBC Universal. All opinions expressed are my own.
If there's one thing I can count on with my family, it's that they're almost always ready for a movie night. We're typically going in different directions during the day and after school so coming together for a little family snuggle time before bed is always a treat. With the new release of Abominable on DVD, I though it would be the perfect time to recreate a tried and true kid approved snack: party popcorn.
Grab this movie at Walmart on your next visit for your family or a Christmas gift for someone on your list. This movie makes for a really fun, laid-back night in with the fam.
I can always count on my girls to eat this to the bottom of the bowl and I have to say, it's one delicious snack. You can easily adjust this with various "toppings" to fit a holiday theme, birthday theme or just whatever fun sprinkles you may have in your pantry. I came up with this idea based on the movie theme. Abominable is a sweet story centered on family and adventure. "Everest" the yeti is discovered by a teenage girl who finds him on her roof and she and her friends embark on a quest to reunite him with the parents he's been separated from.
Along the way back to the snow covered mountains he came from, Everest shares his magical powers that can bring a flower back to life and help protect his friends. I thought these fun sprinkles might make regular movie popcorn more fun with the help of a little yeti magic. The blue sugar sprinkles also look a tiny bit like icy Mount Everest snowcaps.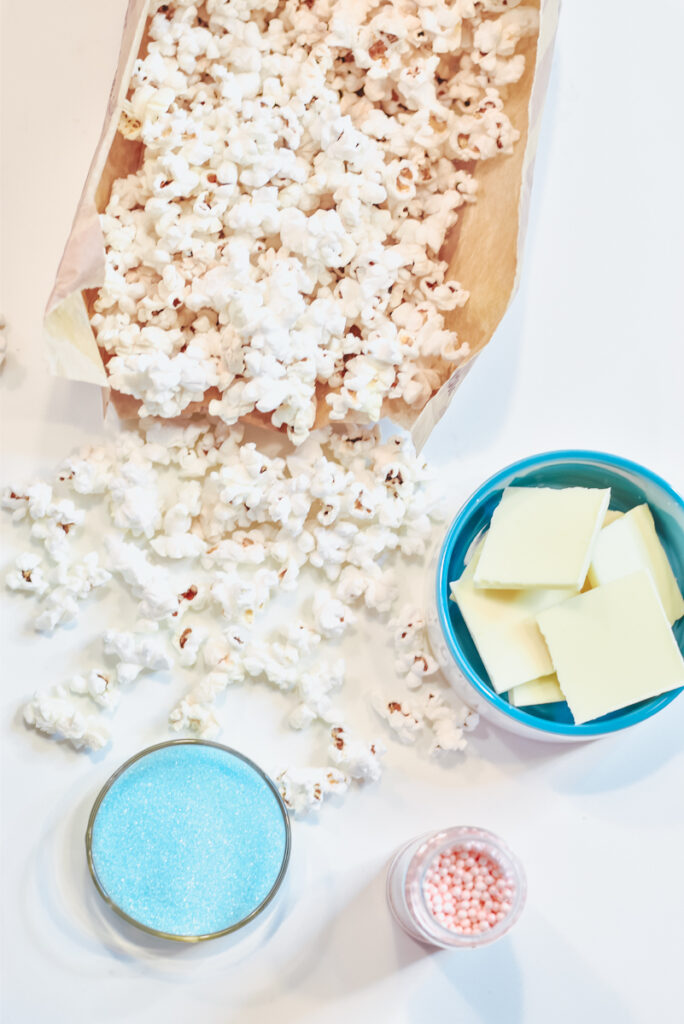 This is the easiest and fastest recipe, which only takes a few minutes.
For one batch, you'll need:
Abominable Inspired Party Popcorn
Ingredients:
1 bar white chocolate for melting
2 bags microwave popcorn (I use the light and natural since I'll be adding on)
sprinkles, candy or toppings of your choice (I used 2 tablespoons of blue)
Instructions:
Pop popcorn according to the bag instructions. Don't burn like I did the first batch!
Melt the baking chocolate carefully in the microwave. You don't want to overheat! Start with 2 minutes and stir gently adding additional 30 second bursts until it can be stirred smoothly.
Pour the popcorn into a large bowl and drizzle the white chocolate on top. Stir quickly to cover all pieces.
Immediately add sprinkles and stir again to let it stick to the chocolate. I added the pink sprinkles only at the end since they were heavier and more of a garnish. You can definitely go all out and add way more than my 2 tablespoons, especially if you have a variety of sprinkles to pile on.
Spoon into individual bowls or popcorn bags (aka paper bags from Hobby Lobby) and enjoy the show!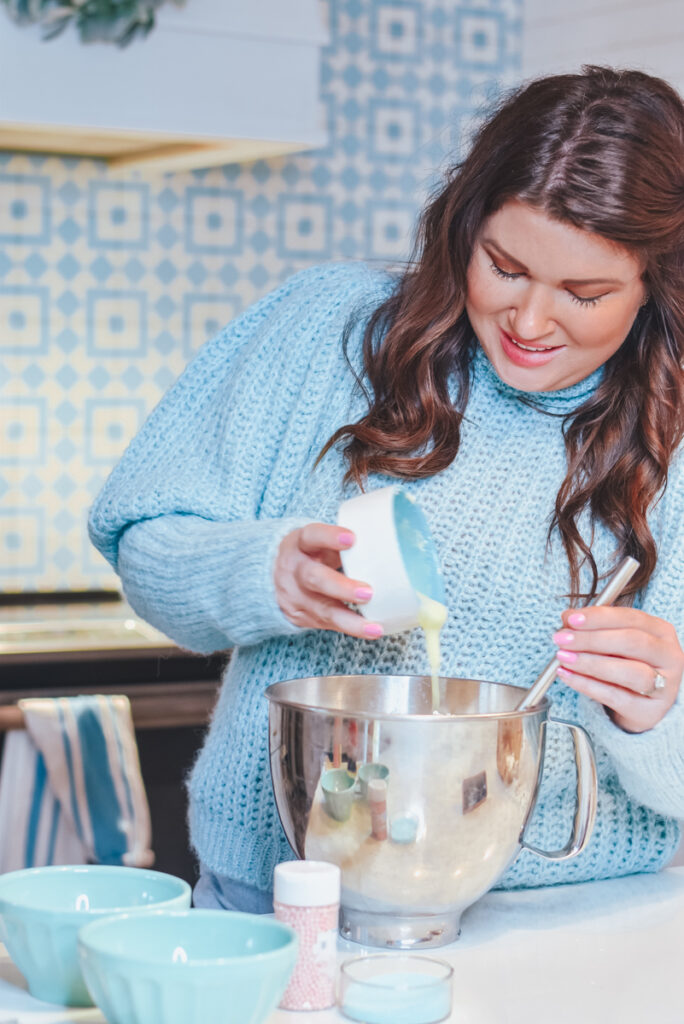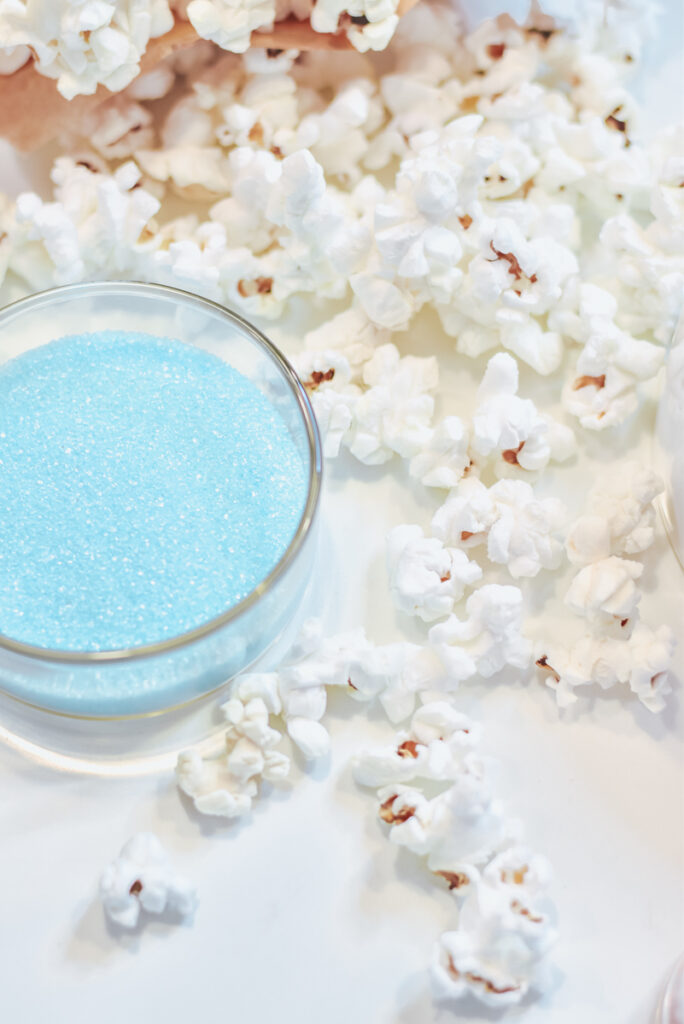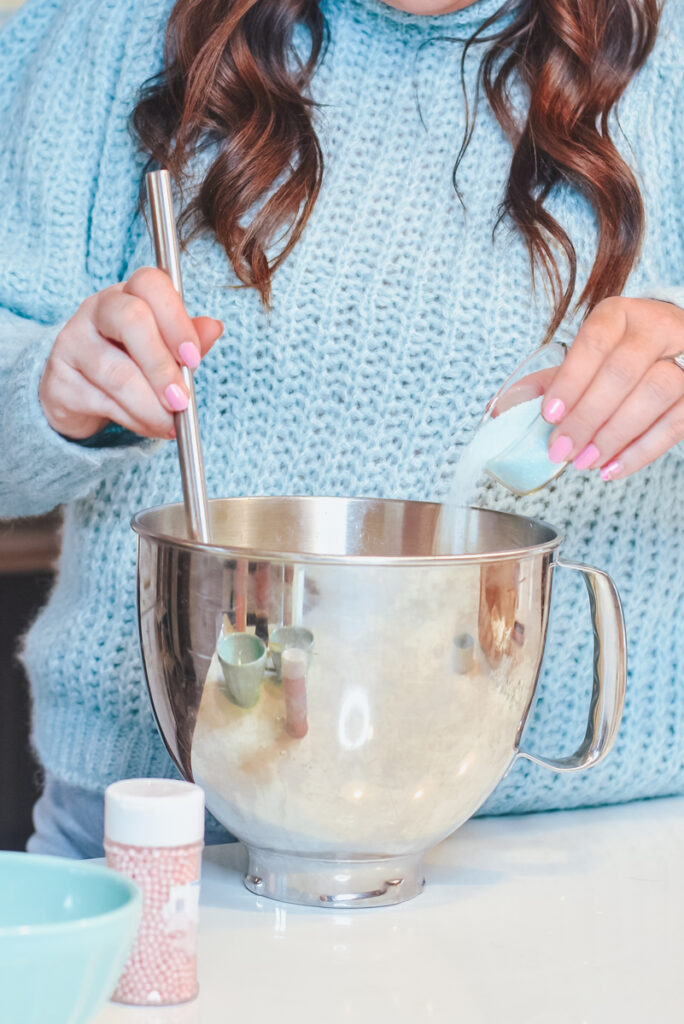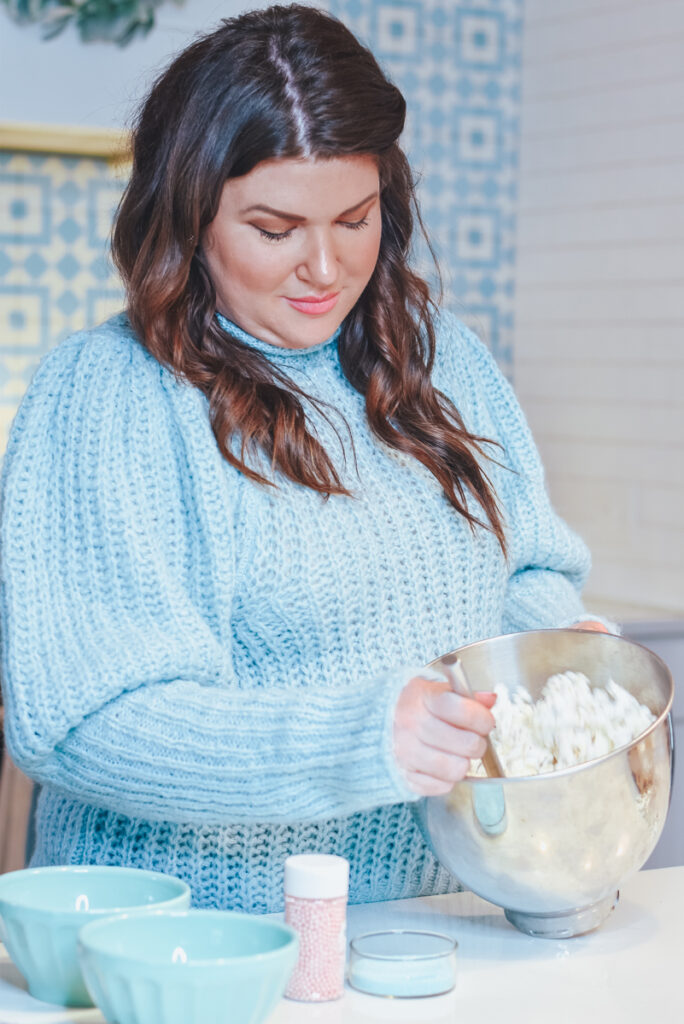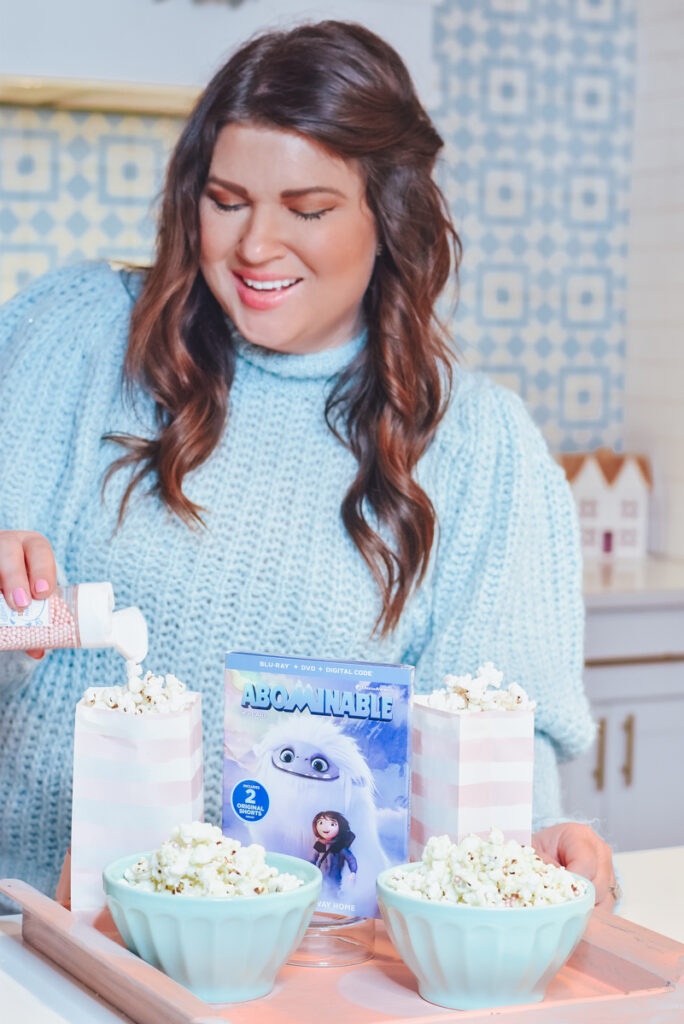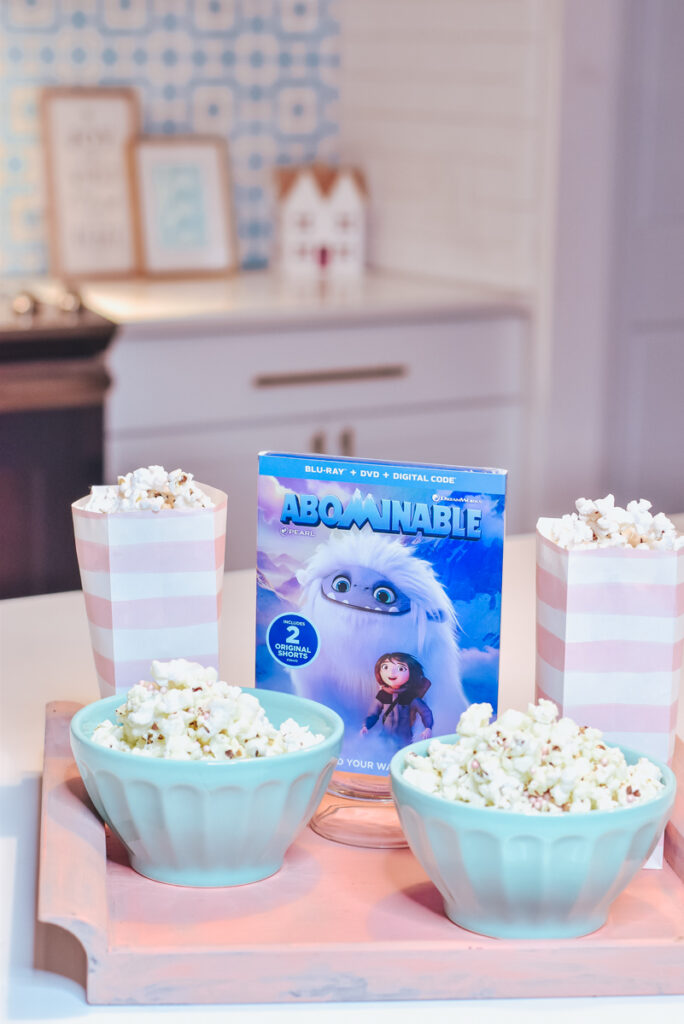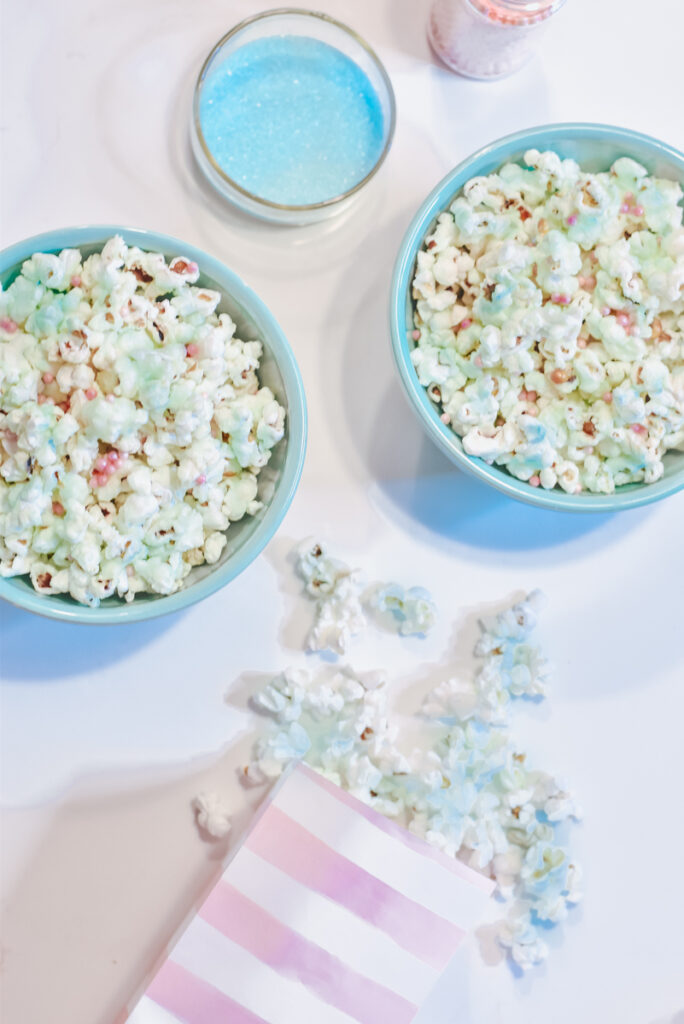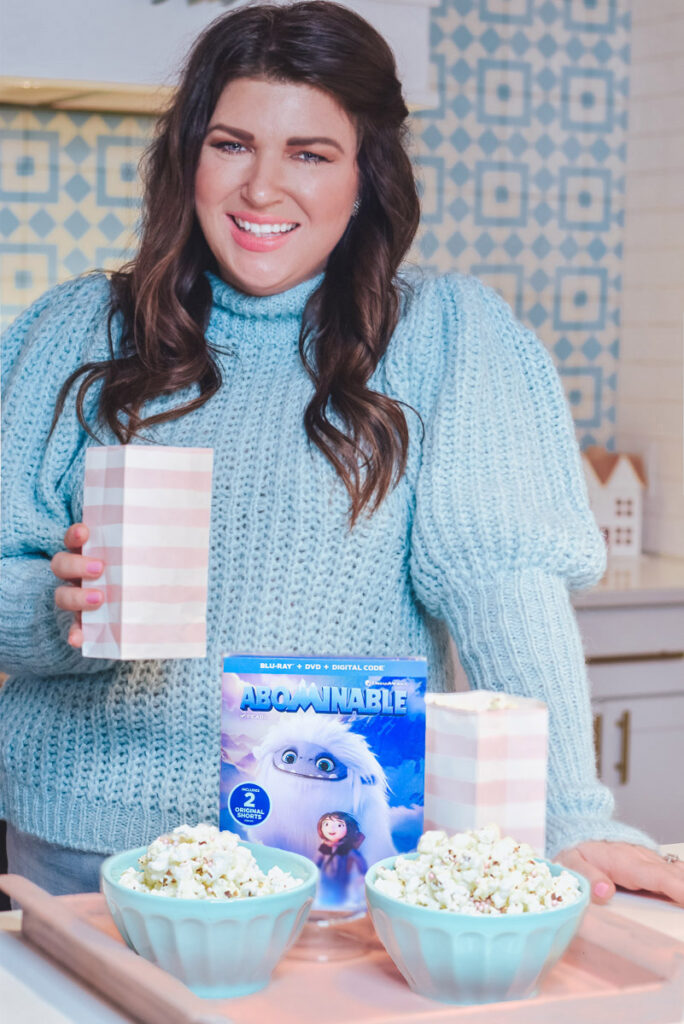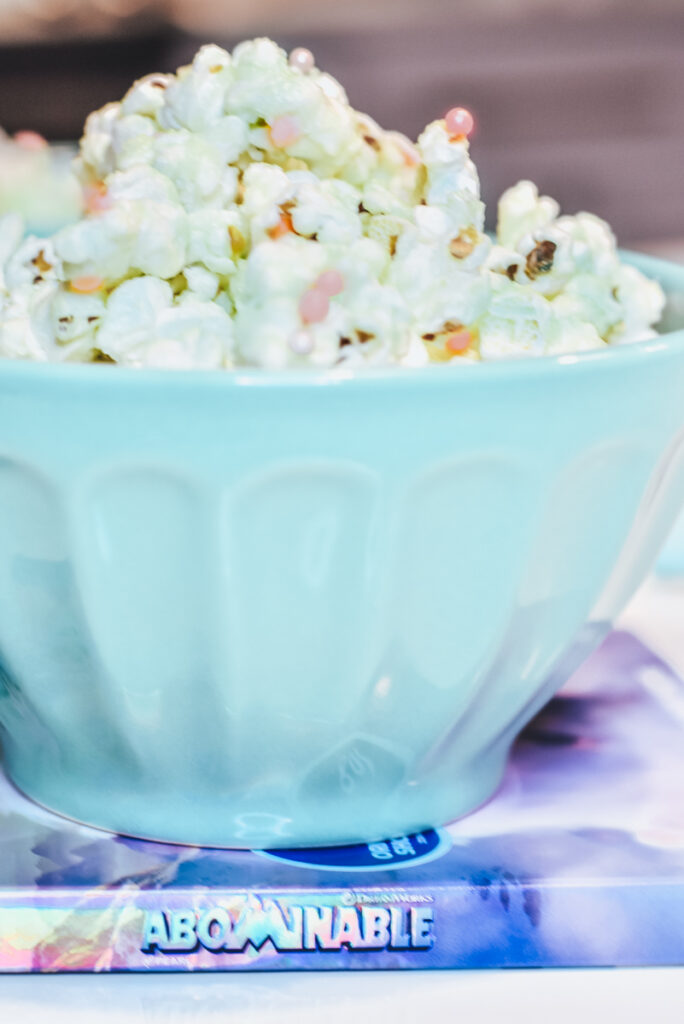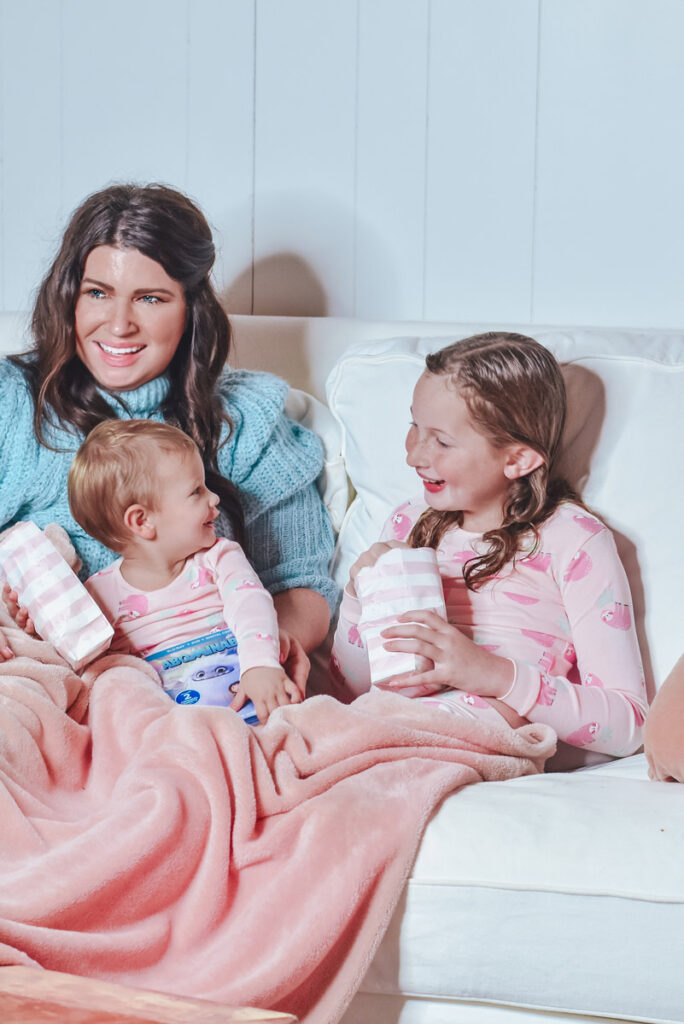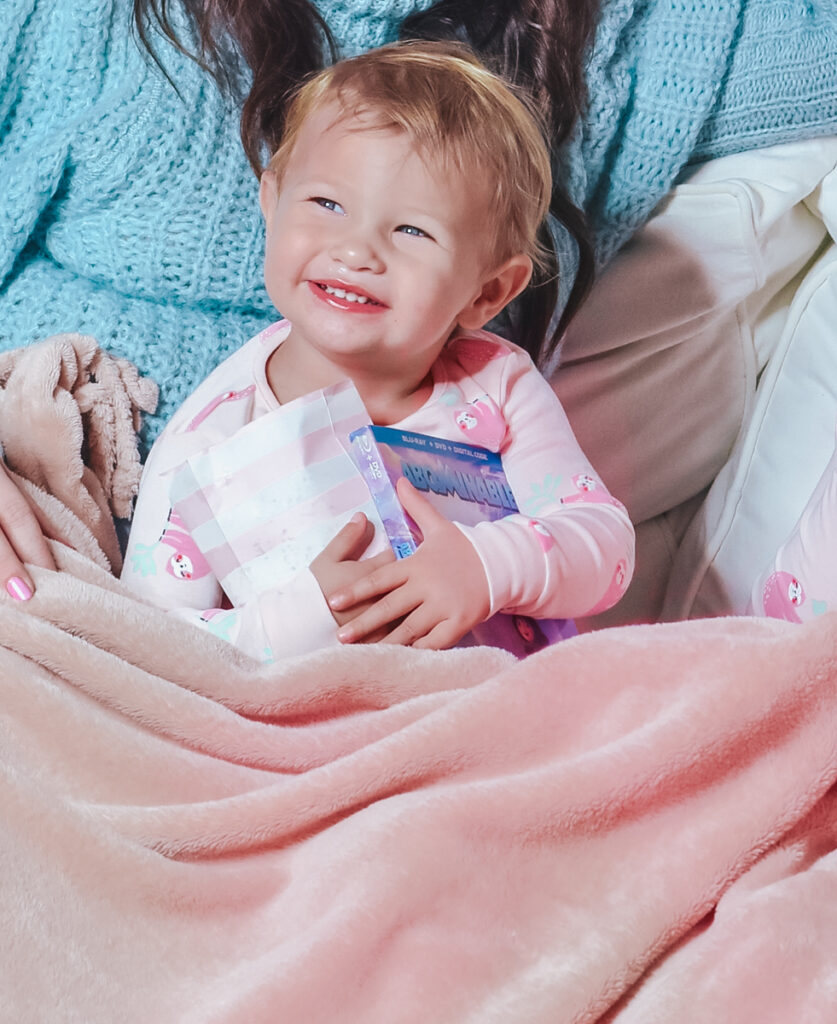 I had two happy campers with this movie and party popcorn!