Raise your hand if you're counting down the days until school starts again! What a big change this year has been and while our kids have weathered everything incredibly well, the back-to-school season is looking like our biggest change ahead.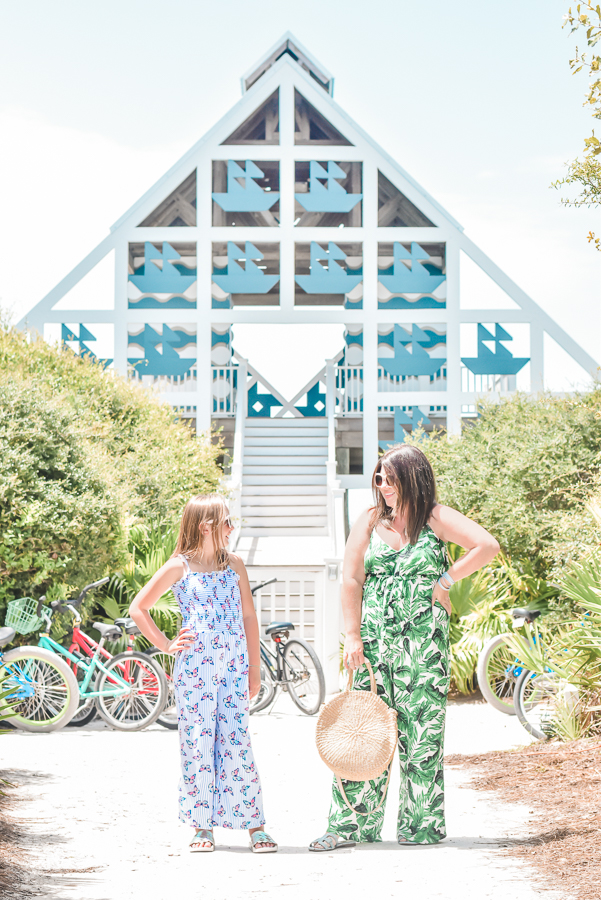 I can't believe I'm about to have a 4th grader! Time is flying by and I'm honestly so excited for school this year. We opted to go virtual with an established online school system and a slightly relaxed daily schedule. We'll be learning from home and able to keep some of our fun summer activities rolling through the fall. As I mentioned in this post, I wanted to keep our tradition of back-to-school shopping no matter what school looks like, because it's such a light and fun thing that always brings extra joy. Smiles and laughs are pretty much guaranteed.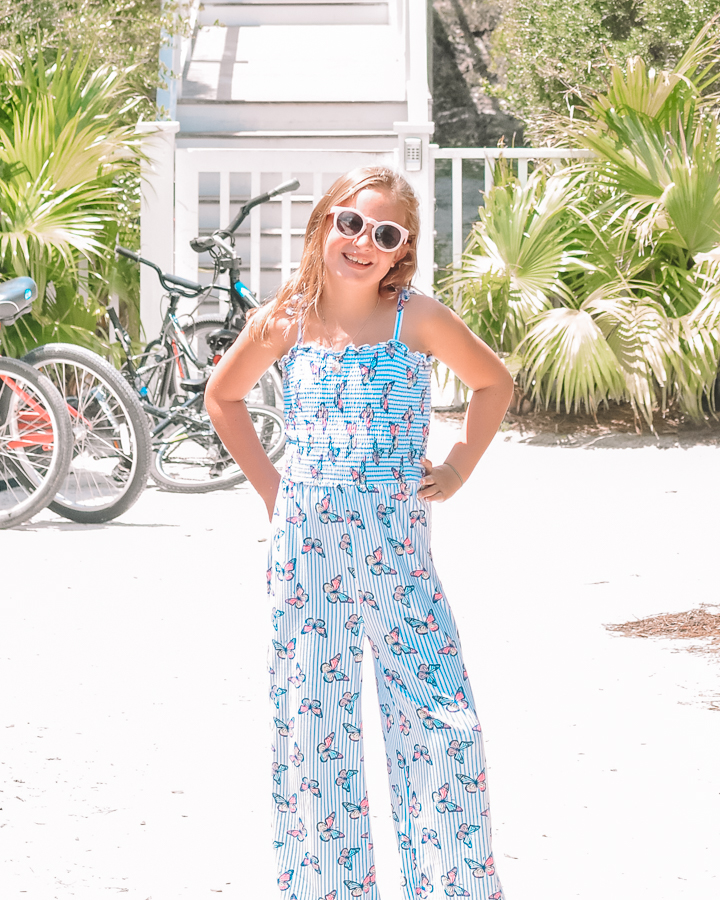 sunglasses + butterfly jumpsuit
My girls love getting a few new things to wear or use for the school year and the best part is, these purchases don't have to be expensive. So whether August looks like virtual learning at home or a return to a brick and mortar building, Walmart has your back. You already know Walmart has incredibly low prices every day, but Walmart Fashion has made it a point to go above and beyond. The cute styles and prices are constantly impressing me and the back-to-school clothes selection has been better than ever. Kids can pick out clothes feeling proud, excited, and motivated for the school year ahead.
Shop together online for convenient and safe shopping, then choose store pickup, Free 2-Day or Free-Next Day Delivery. Choose what works best for you. It's that easy!
You all loved our $150 Walmart Haul a few weeks back, so I went through the back to school clothes again and found even more goodies that I know my oldest will love to wear for virtual learning. They're all comfortable items that work well at a desk, in bed, at the table, on a video lesson — you name it. I found jumpsuits, rompers, two-piece sets and the cutest mermaid pouch to keep her computer charger and pencils handy.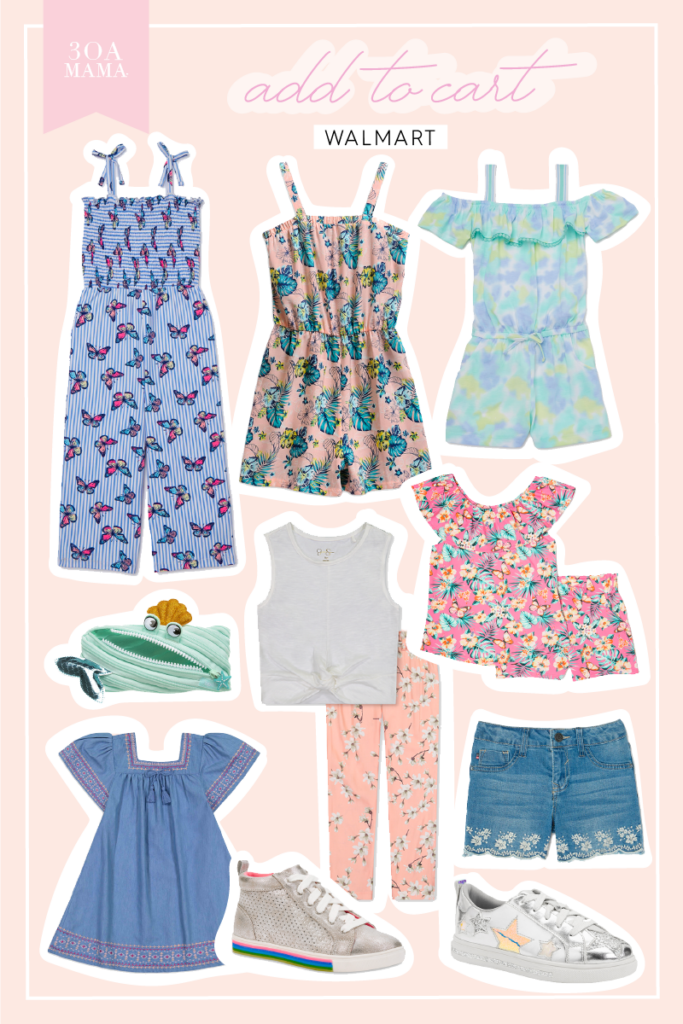 Links
mermaid pouch (great for a computer charger!)
Out of this haul, the butterfly jumpsuit was her favorite and I couldn't resist getting in on the action. I grabbed this Scoop jumpsuit for myself and will definitely be wearing it for my own work-from-home days. Finding comfortable and chic looks are one thing, but with super low prices, it feels even better to add these to my cart and closet.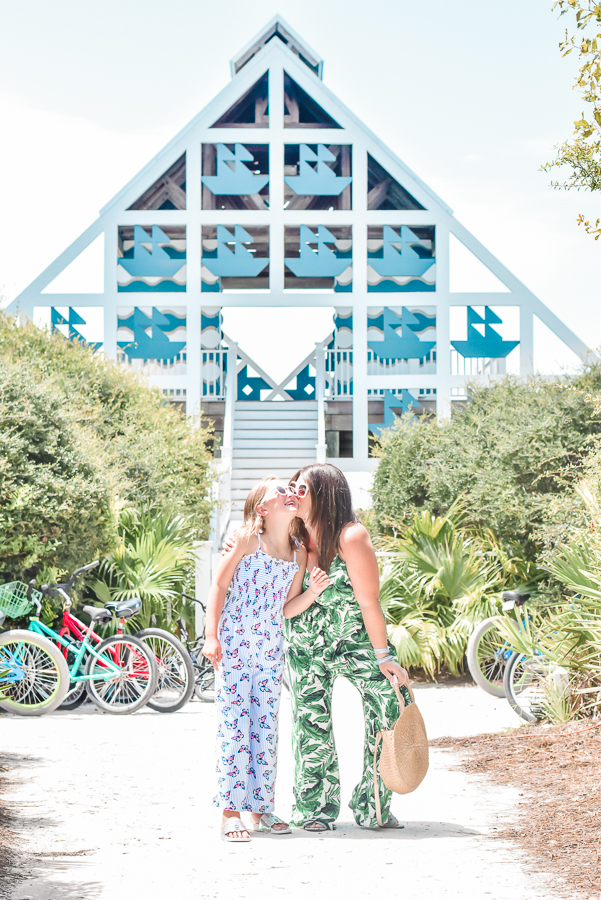 sunglasses + butterfly jumpsuit // Scoop palm print jumpsuit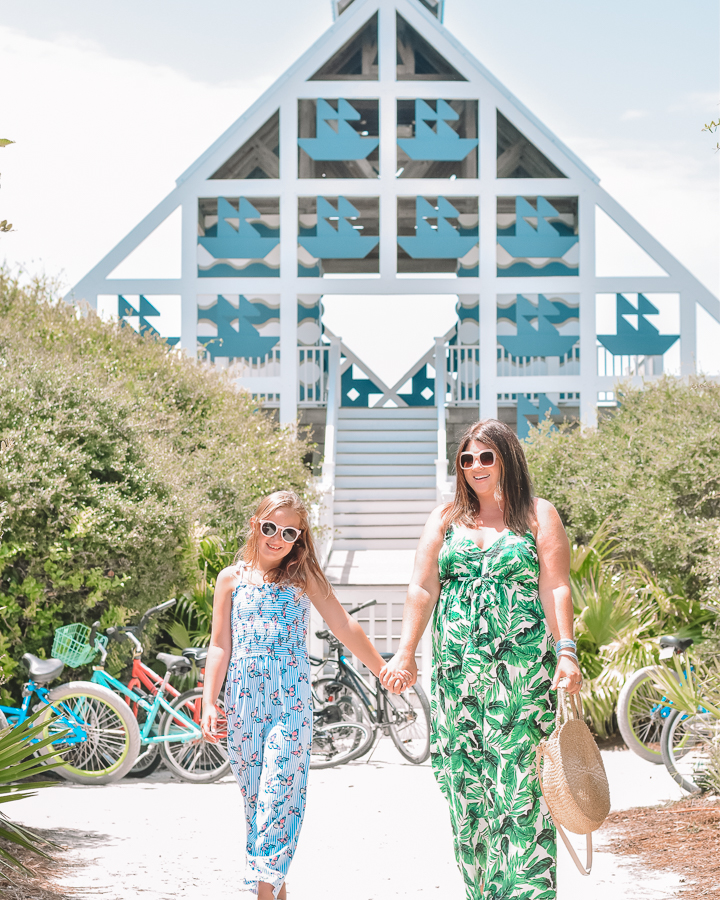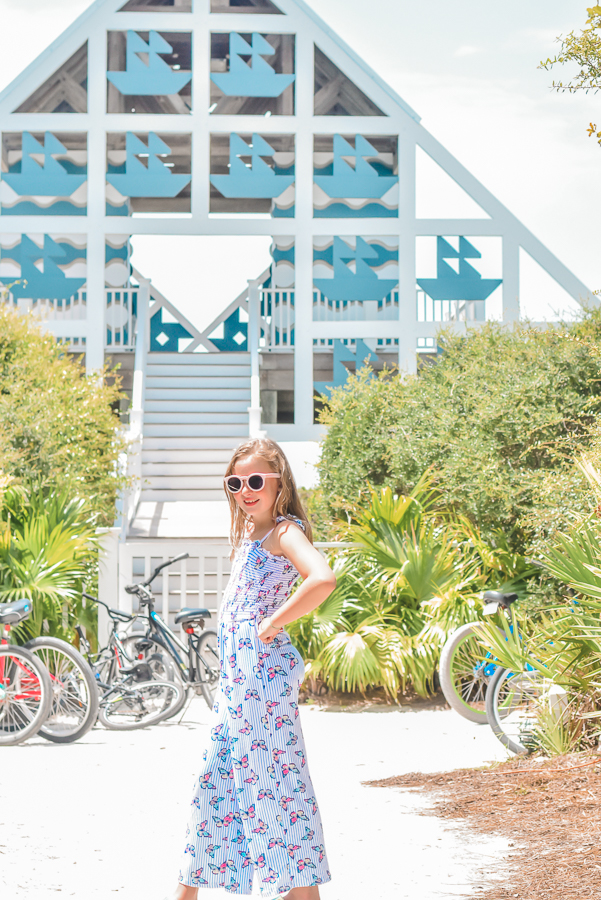 Love this confidence so much! Walmart has done it again! And I'd love to hear, what are you mamas doing to maintain a sense of normalcy and positivity for the new school year?