As a family, we love finding low-key, kid-friendly weekend escapes that feel relaxed and fun. Jekyll Island, GA is one of my absolute favorites and a trip that I always recommend to friends and family. You can check out all of our family travel posts here and our previous trip stay at the Jekyll Club Resort here.
If you don't know Jekyll Island, add it to your list. It's a quiet island off the coast of Georgia and has a truly incredible history. I shared a bit more detail about that in this post. Here's what we did this time around: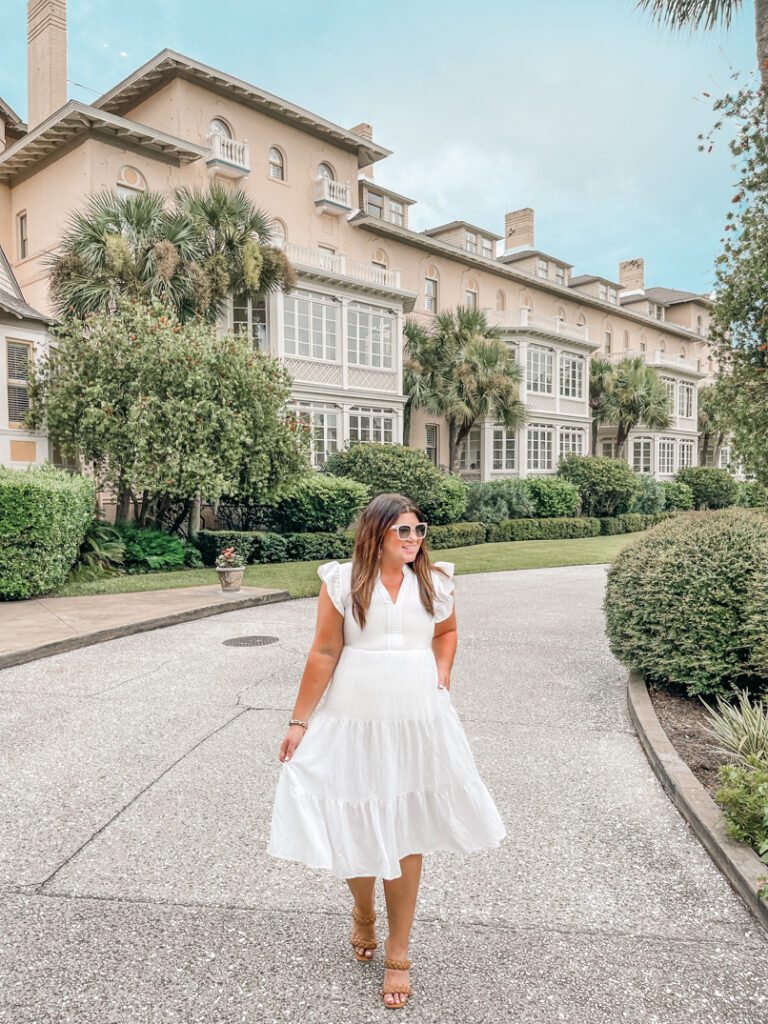 Forever and Ever White Midi Dress + Braided Heels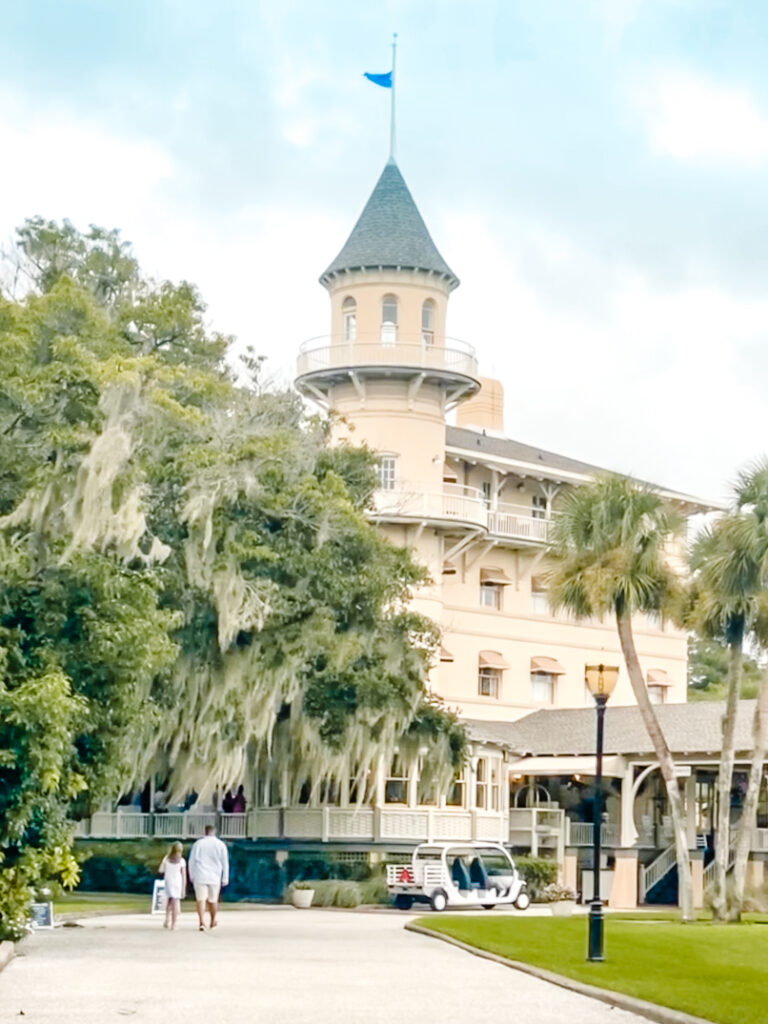 Our Jekyll Island Itinerary
Pool Time at the Jekyll Club
Our kids are at the age that any place with a pool is a gem. They cannot get enough swim time so that works well for us to lounge poolside or jump in and play. I love the vintage style pool at the Jekyll Island Club and the resort has a few photos displayed of its original form ~100 years ago — actually not much different that what you see today. Poolside dining and service begins at 12 so our morning swims were pretty quiet and afternoon and evening swims were great with a casual meal or frozen drink once the bar opened. Most modern resort pools don't have a true deep end, so our oldest loved swimming down to touch the 9 ft bottom.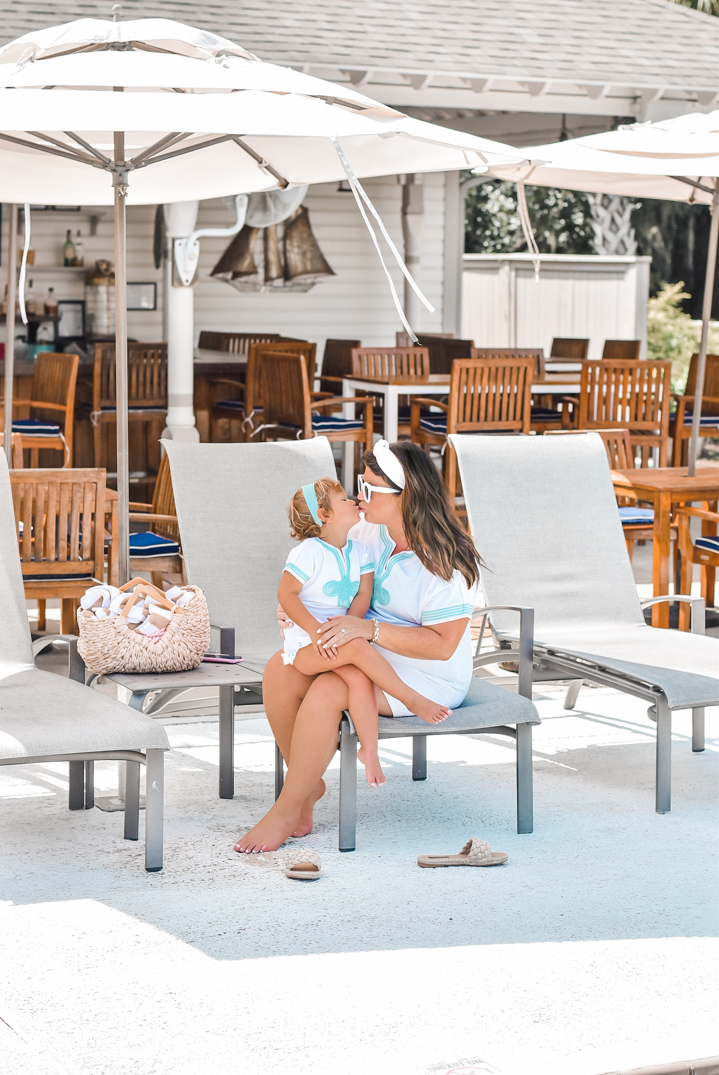 Cabana Life matching coverups: mom style and kid style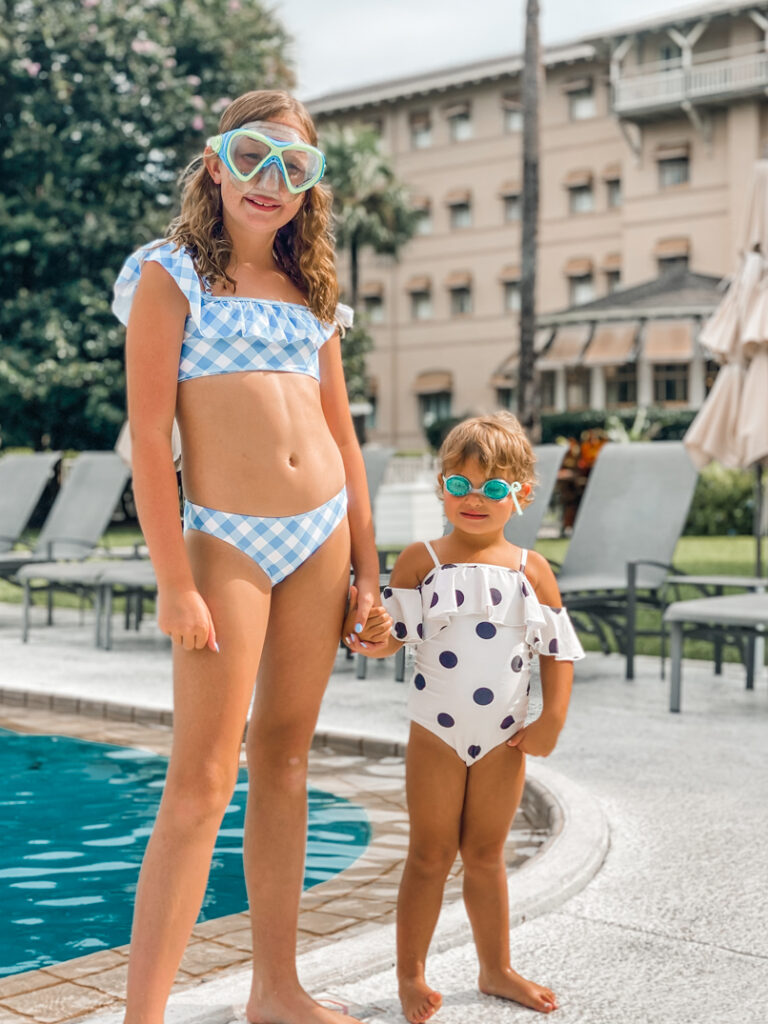 girls gingham swimsuit and girls polka dot swimsuit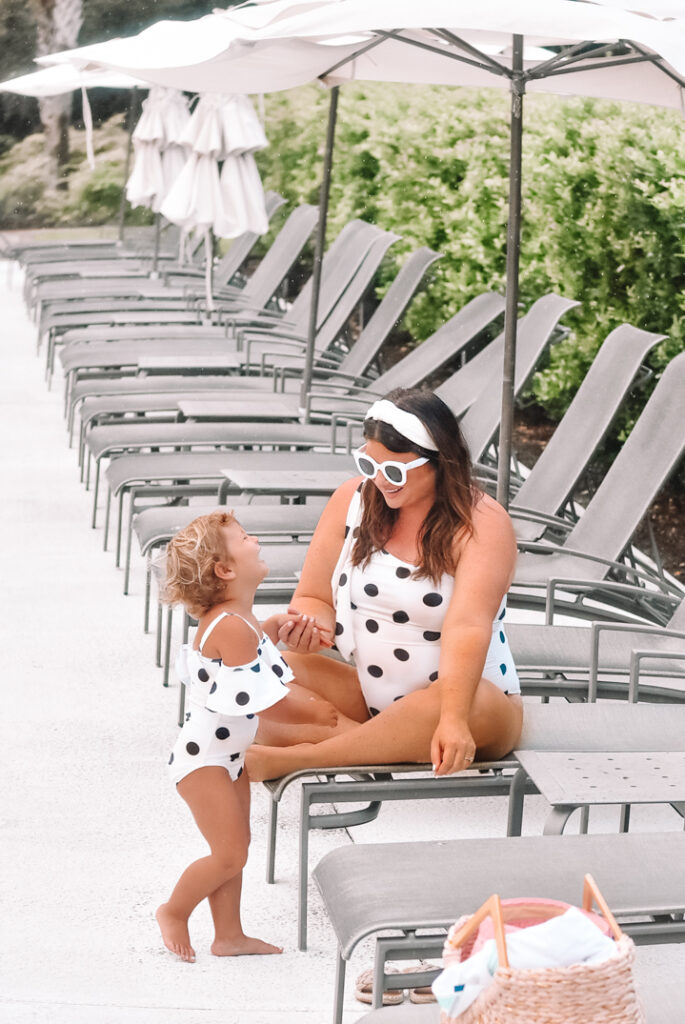 women's polka dot swimsuit and girls polka dot swimsuit
Rent Bikes and Ride Around the Island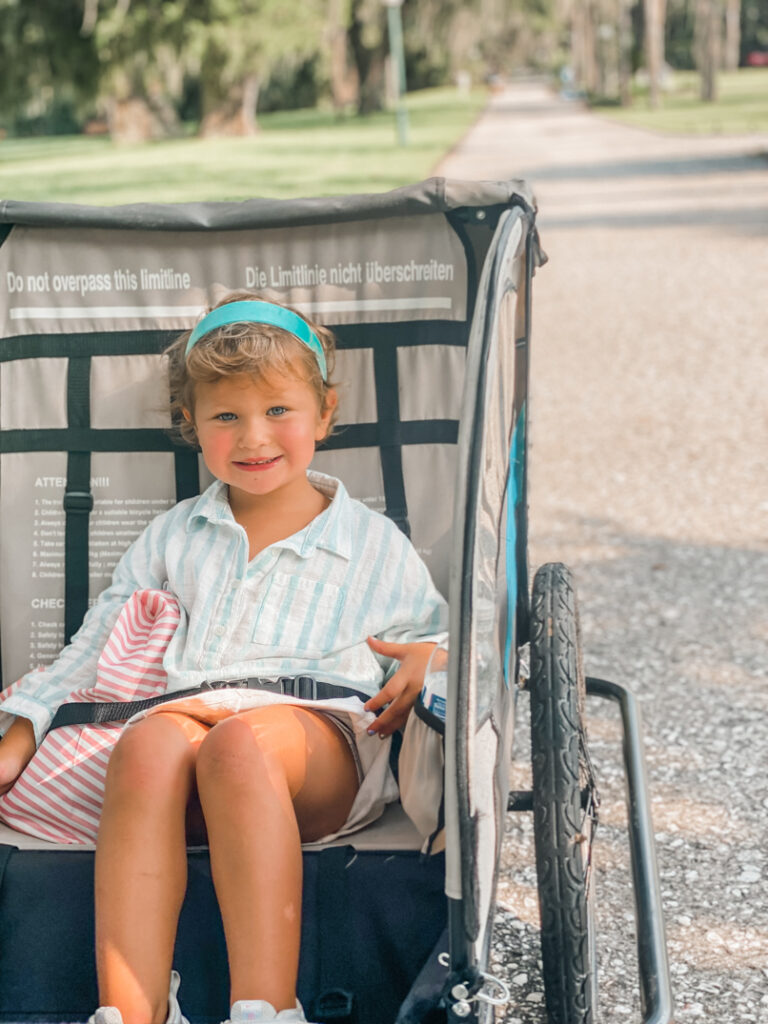 Explore the Club Property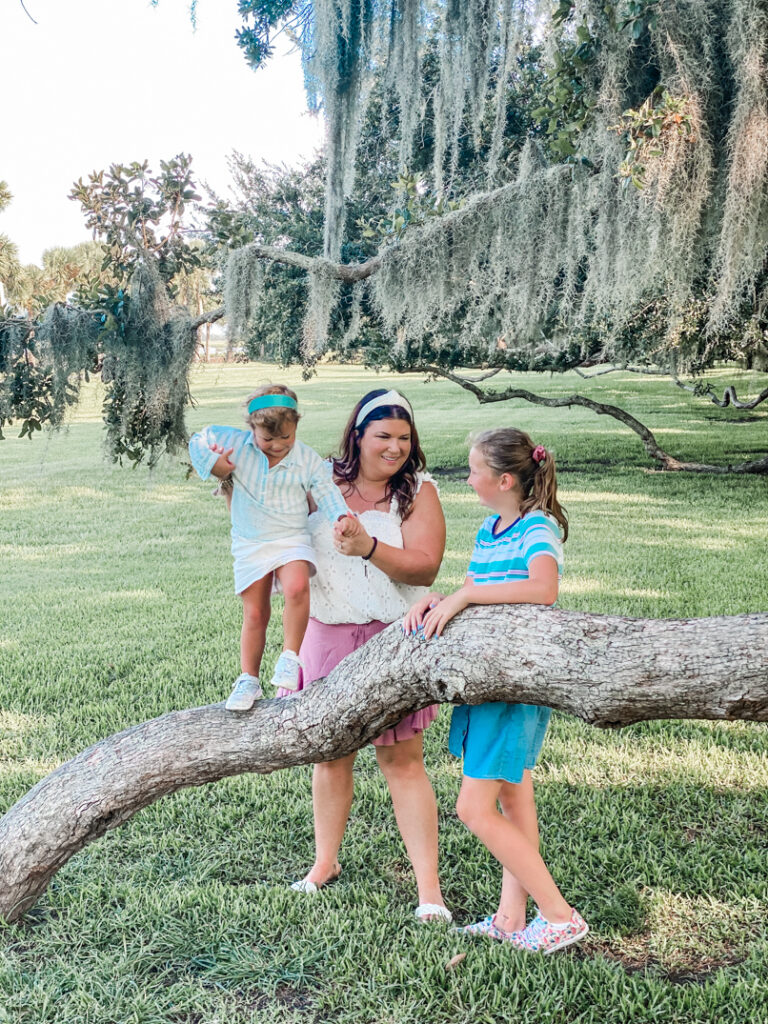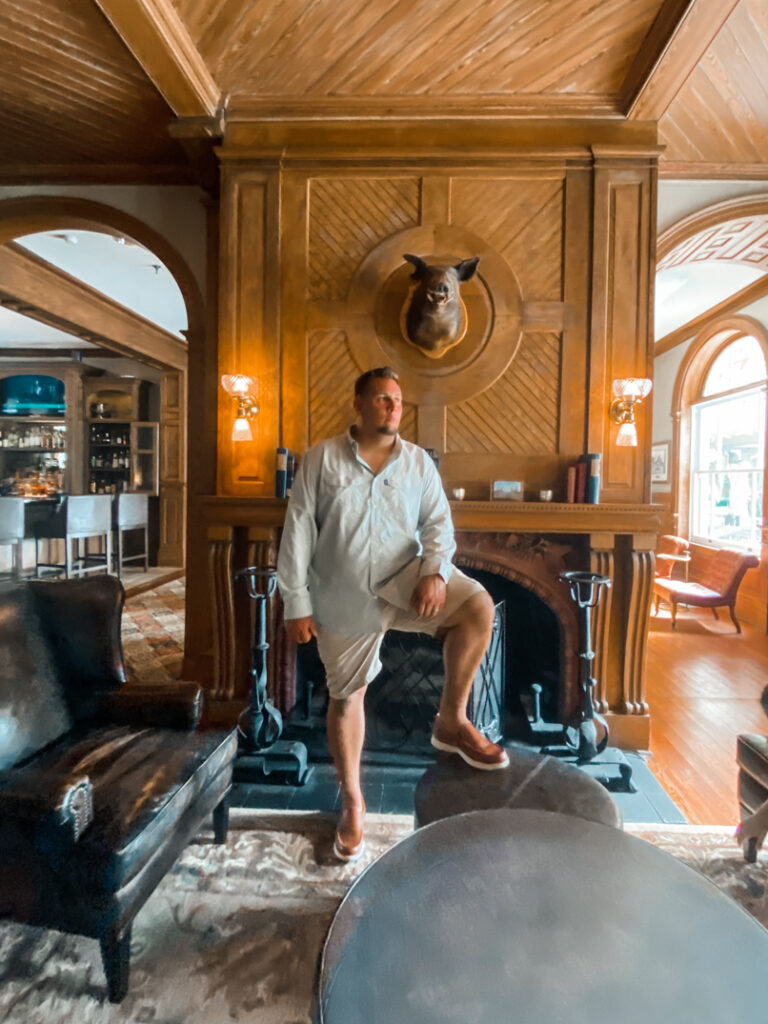 Sunset Horseback Riding on Jekyll Island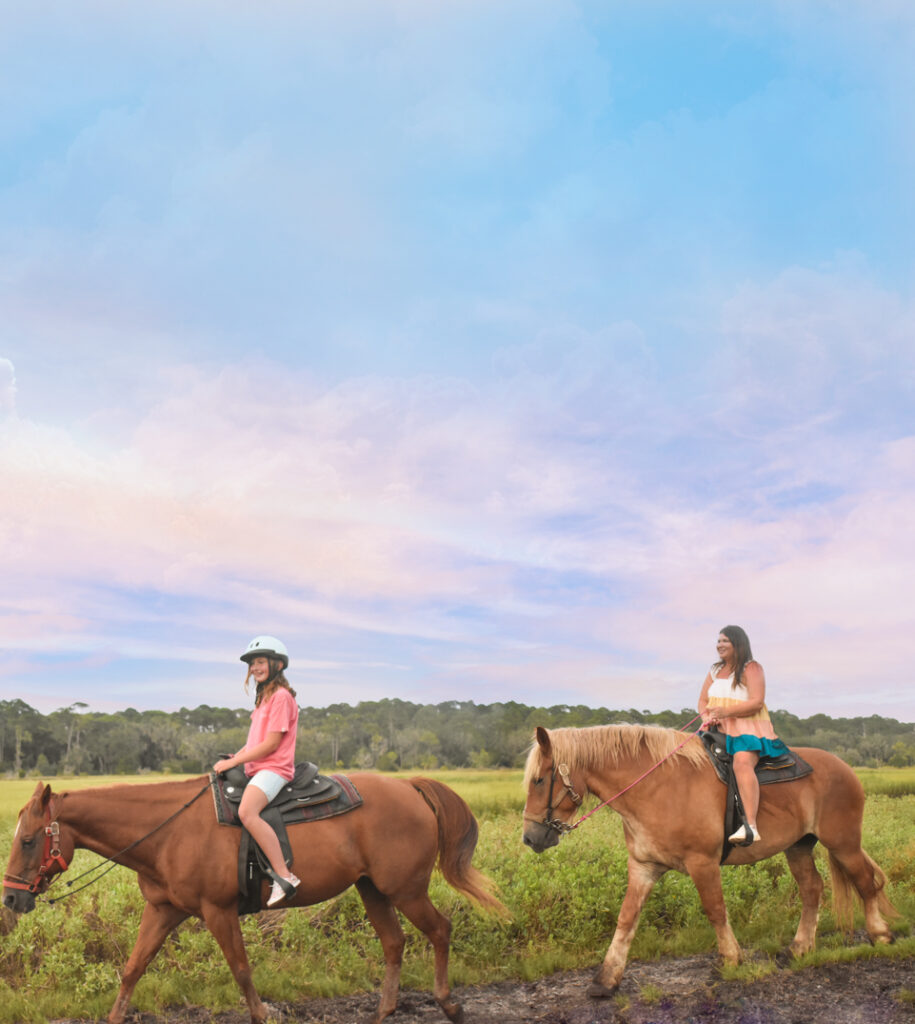 Croquet on the Lawn
If you're staying at the Jekyll Club, you can reserve a time slot during your stay. Be sure to wear your croquet whites and brush up on the rules. Even if you're just practicing your skills and not playing a full game, it's so much fun!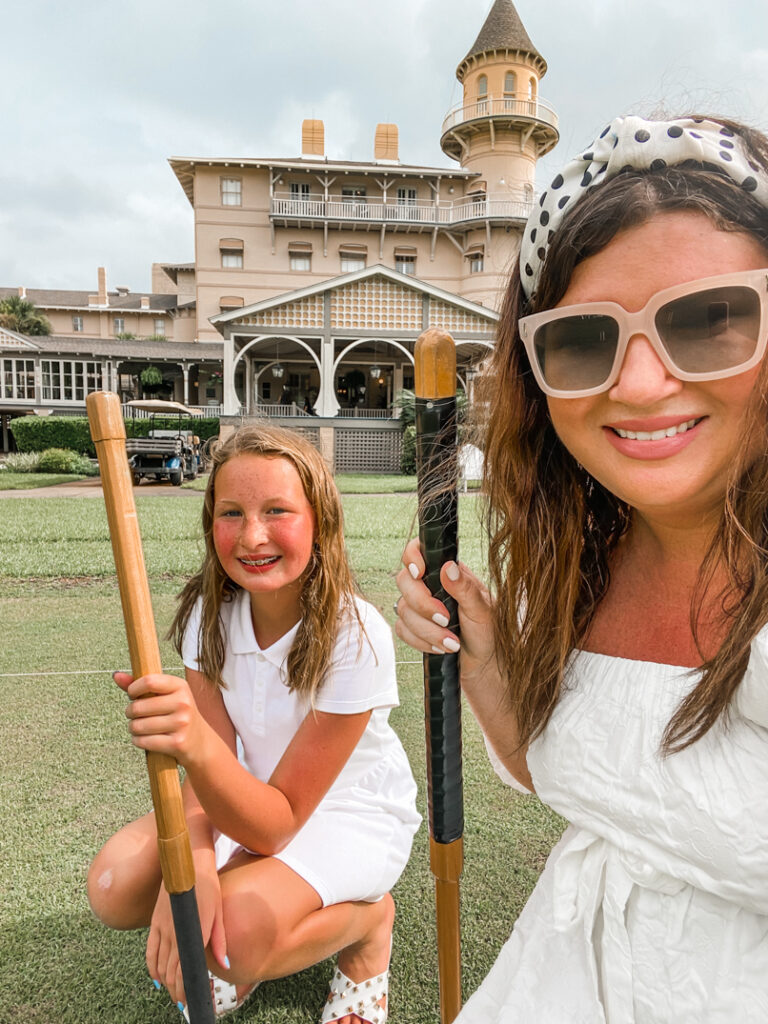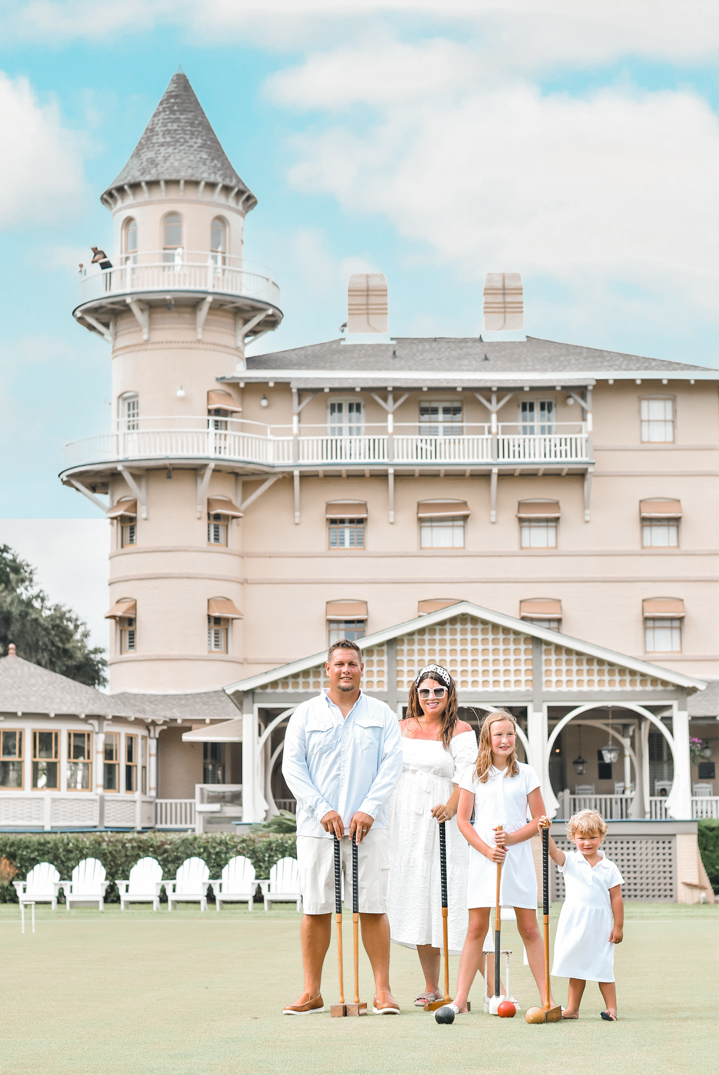 Dinner at The Wharf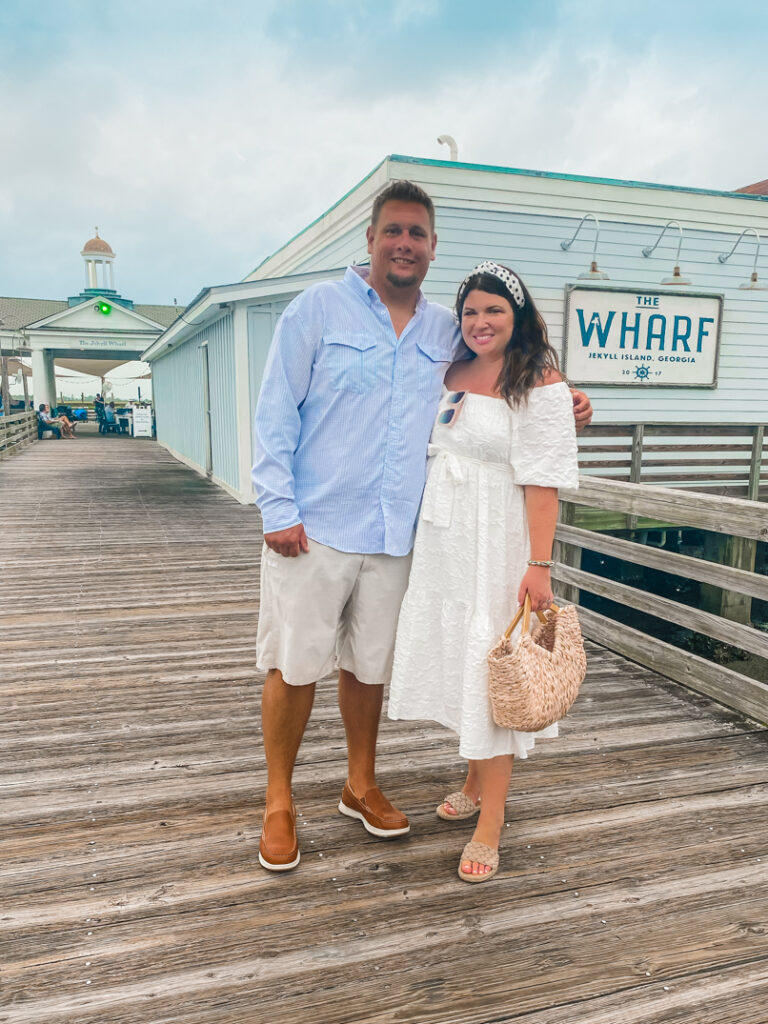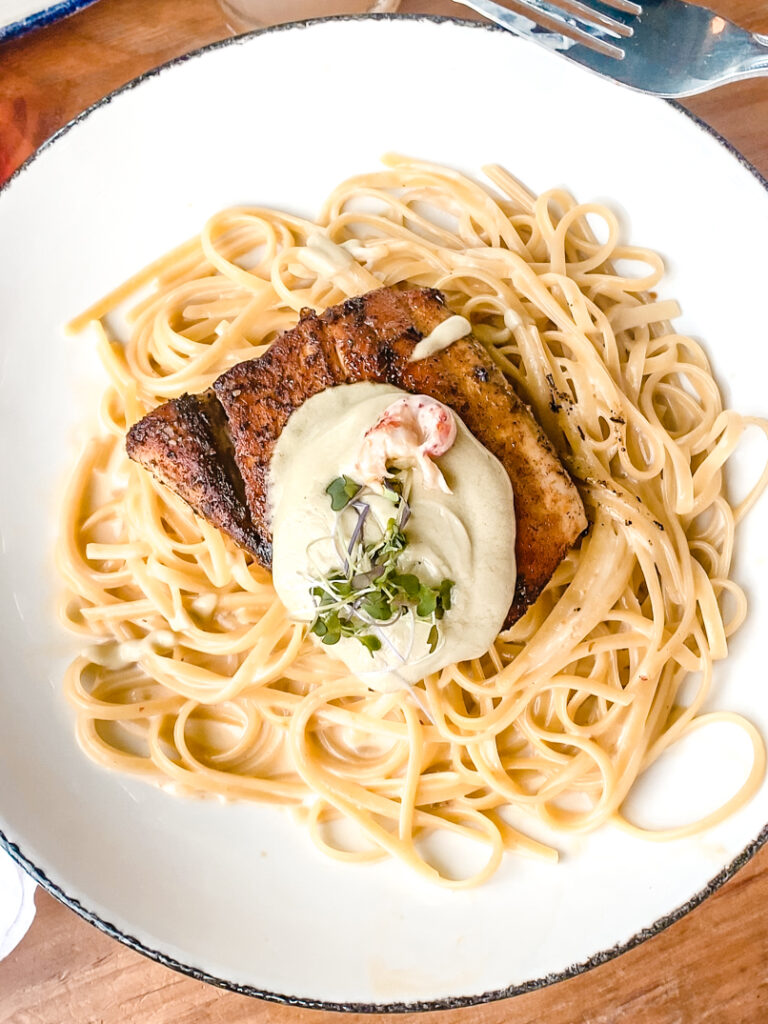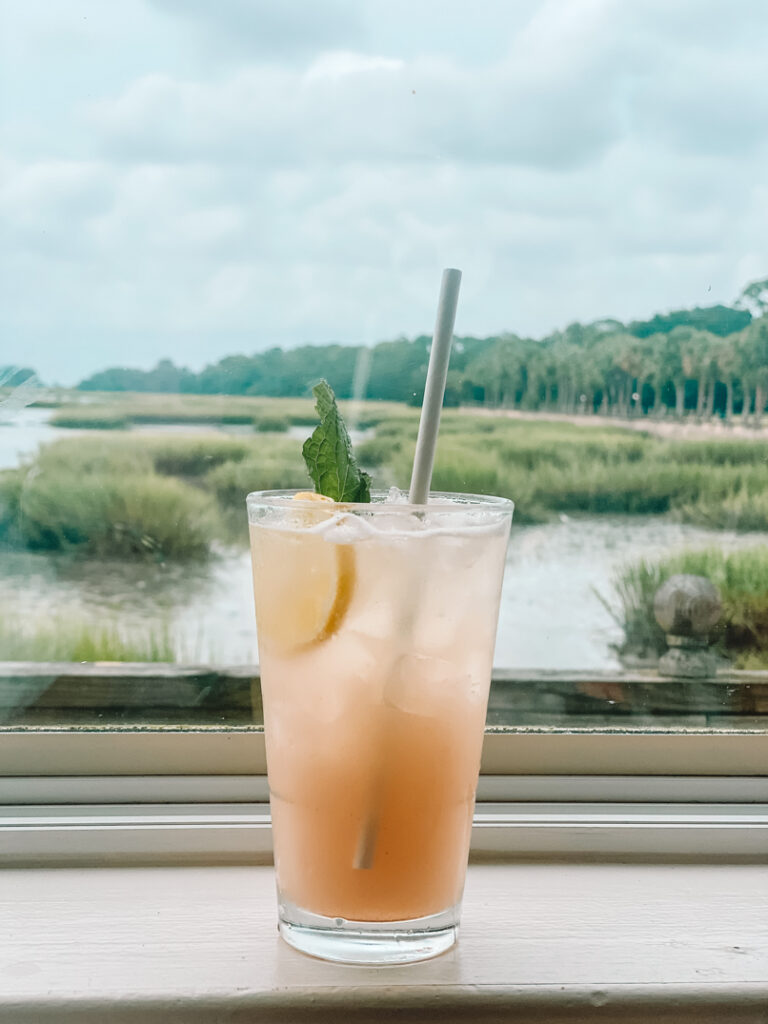 Horse-drawn Carriage Ghost Tour
So the Jekyll Club is said to be one of the most haunted hotels in America. Considering its long history and many characters who have been part of its story, it's no surprise that ghost and history tours are offered on property. The first night in our room, our balcony door opened suddenly around 11:30 pm despite the fact that we'd locked it and the 3rd floor balcony is not accessible. We immediately booked a late-night (9pm) ghost tour and not only did we learn a ton, but both the kids and parents loved hearing the stories. Made our potential "encounter" in the room seem even more special.
Family Photos at Driftwood Beach
No need to hire a photographer (unless you just want to!). We took these photos with a tripod, self-timer and our 10 year old photographer. It's a beautiful stretch of beach anytime, but can start to get more walkers, joggers and sight-seers as the day goes on. I'd suggest first thing in the morning followed by breakfast (what we opted for) or late in the day for sunset views.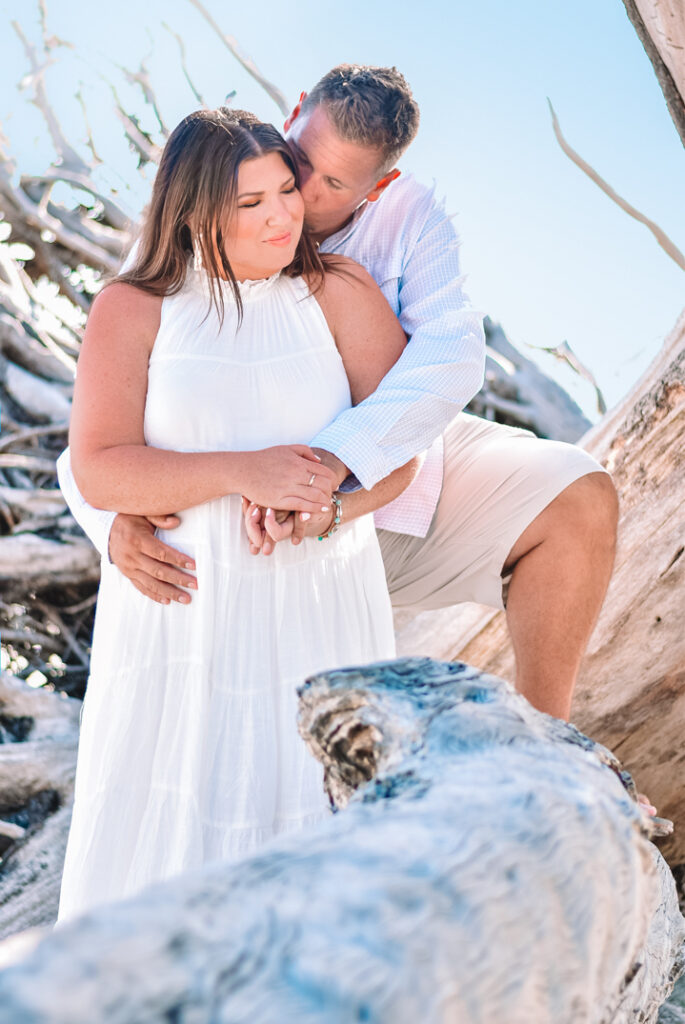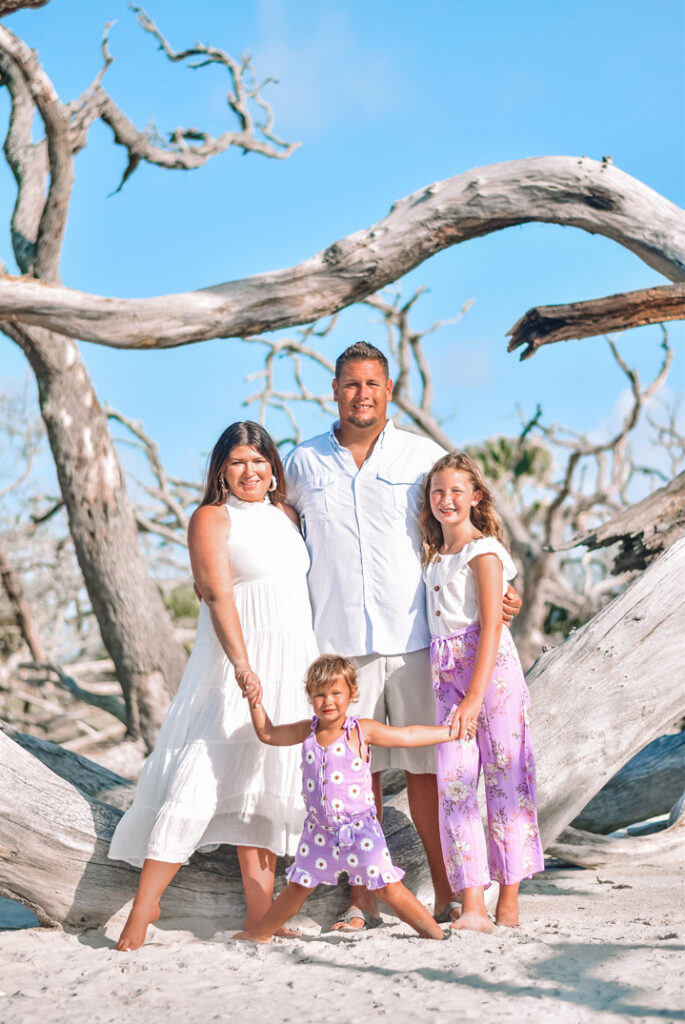 white maxi dress // toddler girls lilac daisy romper // tween girls lilac floral jumpsuit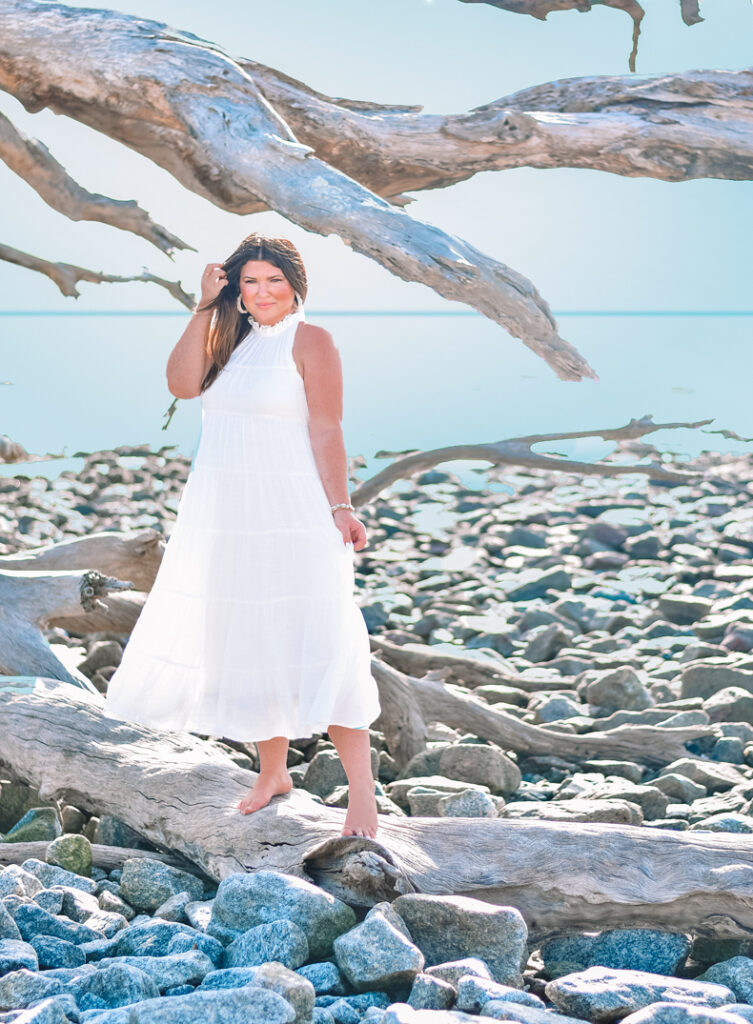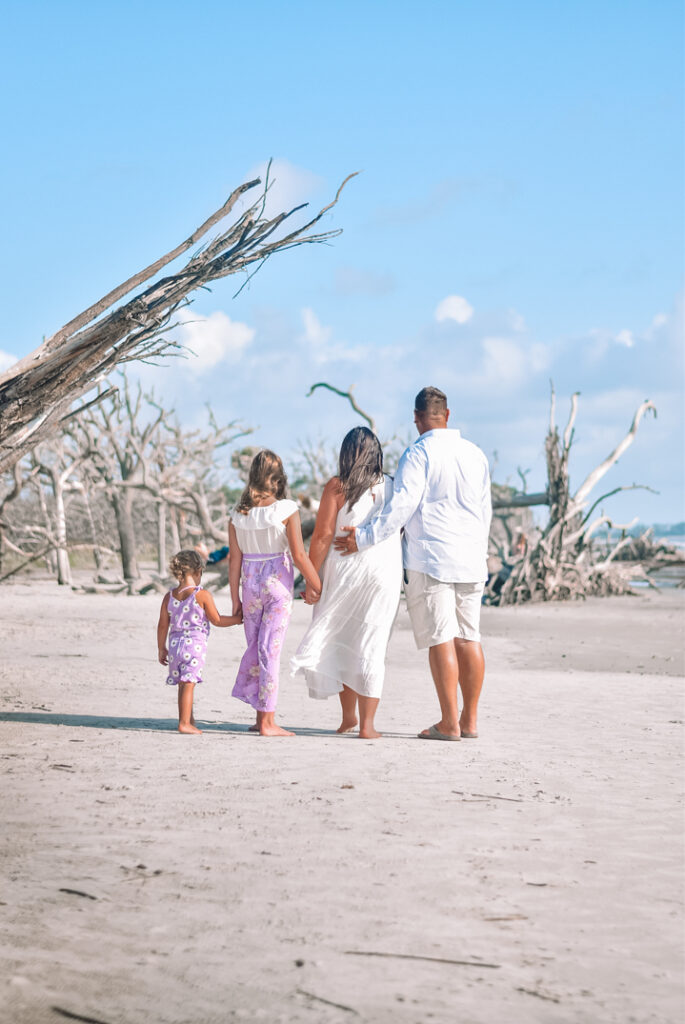 Have you been to Jekyll Island? Leave a note and let us know if you've visited or what your favorite things are.
Click here to visit the Jekyll Island Club site and learn more and book your stay.