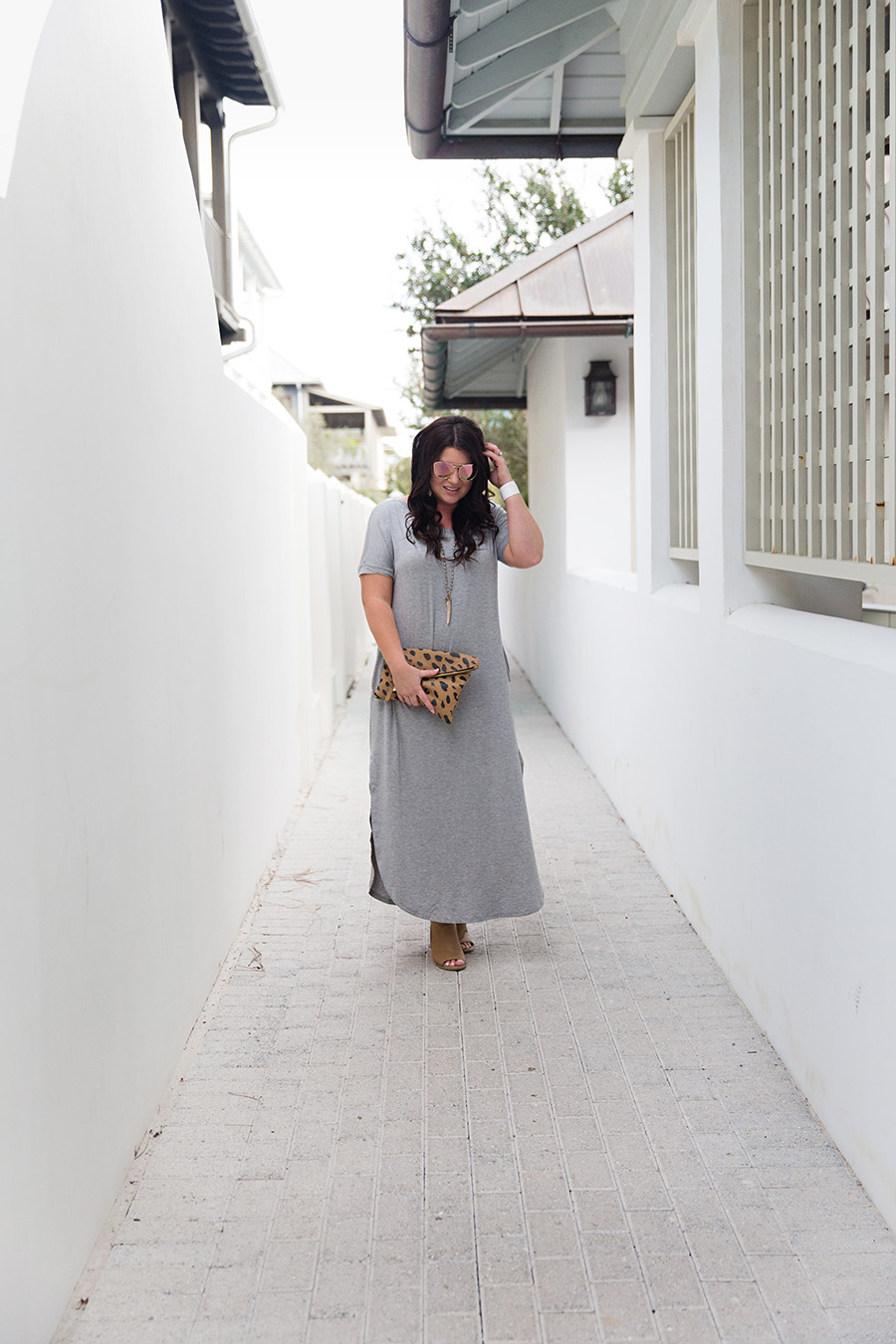 Dress // Earrings – Nickel and Suede c/o // Sunglasses // Lipstick – Tory Burch // Cuff – Nickel and Suede c/o // Clutch // Shoes // Images: Jacqueline Ward Images

This weather has been a total yo-yo this week with one morning clocking in at 29 degrees and two days later hitting 70! At least the warm weather should be sticking around for a bit, which is always a treat for me. The fact that I can pretend it's spring in the middle of January is a major bonus. For those days when you want to be 100% comfortable without rocking yoga pants (again), I've found the perfect t-shirt maxi dress. This is one of those gold-star finds because the price point is so good AND it comes in enough colors that you could easily rock a different shade every day of the week without repeating. Now that's the ultimate capsule wardrobe, right?!
I've also started incorporating more white into my outfits (can you tell I'm fast forwarding to spring?) and I have to share these new
leather earrings
and accessories with you. Y'all know I love a statement earring but find myself not wearing the heavier pieces as often. These are actually made of leather, which makes them super light and really easy to wear all day long. These are the
white leather earrings
I'm wearing, but you can also find so many more
leather earrings
in fun colors and different sizes. Another favorite "en blanc" is this
leather cuff
in white. I love the way these pop against my hair and my outfit. Because these earrings were so light and gentle to wear, I already have my eye on a few other styles like
these
and
these.