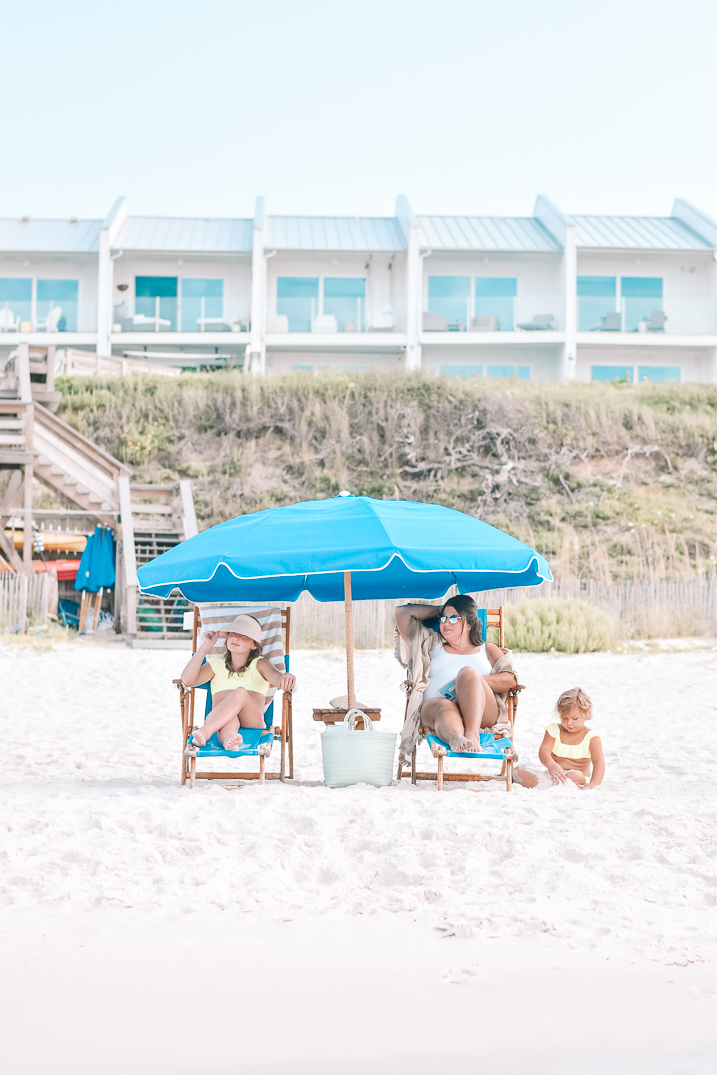 Time spent on 30A is always a treat with beautiful views, quality time and coastal style like nowhere else.
If you don't know 30A, this gorgeous stretch of beach towns is a favorite in Florida and its popularity reaches well beyond the south. Between Destin and Panama City is a stretch of scenic, unique beach neighborhoods that include Rosemary Beach, Seaside, Alys Beach, Seacrest and Grayton Beach … just to name a few.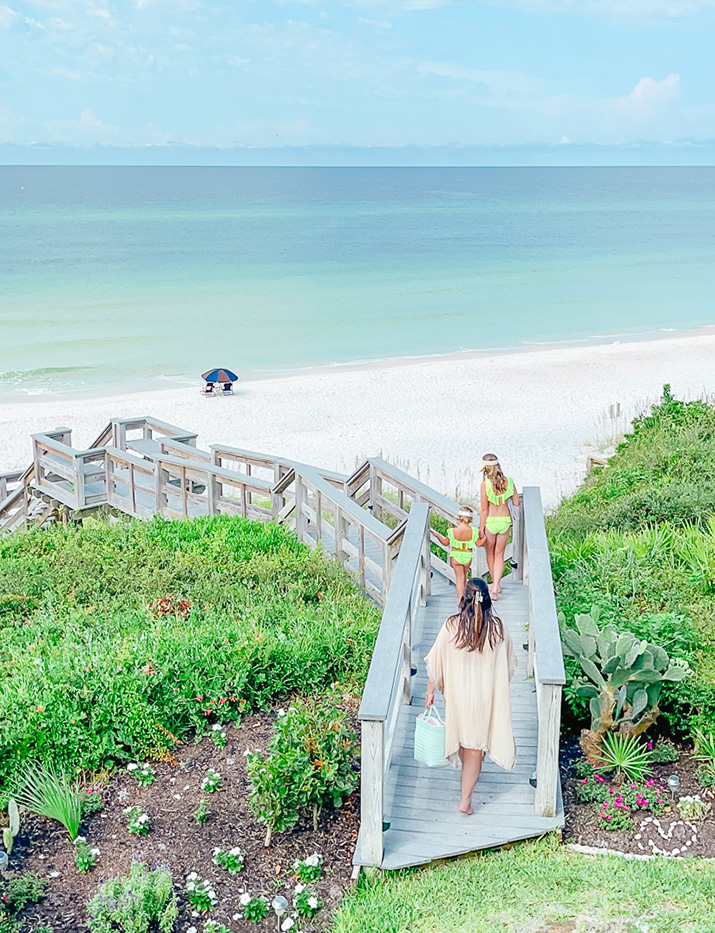 In this post, I'm sharing all about our staycation with Oversee Rentals, one of the premier rental companies along 30A. Oversee offers exquisite escapes and cozy cottages whether you're looking for a romantic trip for two or a full-on family adventure. I love that Oversee is a local company that is passionate about our hometown beaches and offers guests top-notch customer service. If we needed anything during our stay, they're available and able to help.
Now, more about the condo…
Where We Stayed
Seacrest Beach is on the eastern end of 30A, conveniently located between Watersound and Alys Beach. This particular stretch is not a developed resort neighborhood like some of the others nearby, so it truly feels like a retreat. There are no regional beach accesses with parking in this immediate stretch of Seacrest, so having a prime rental location is essential. Being able to walk or bike to the beach is a huge bonus, but what's even better than that is a Gulf-front property
We stayed at Into the Mystic, an adorable condo overlooking sand dunes and the gorgeous turquoise waters of the gulf.
The style of this home is so simple and chic with a bright and airy aesthetic. I loved how much it felt like home. From the cane and wood bed in the primary suite to the appliances and nugget ice maker in the kitchen to the comfy patio furniture I watched sunrises and sunsets, it's easy to fall in love with this 30A rental.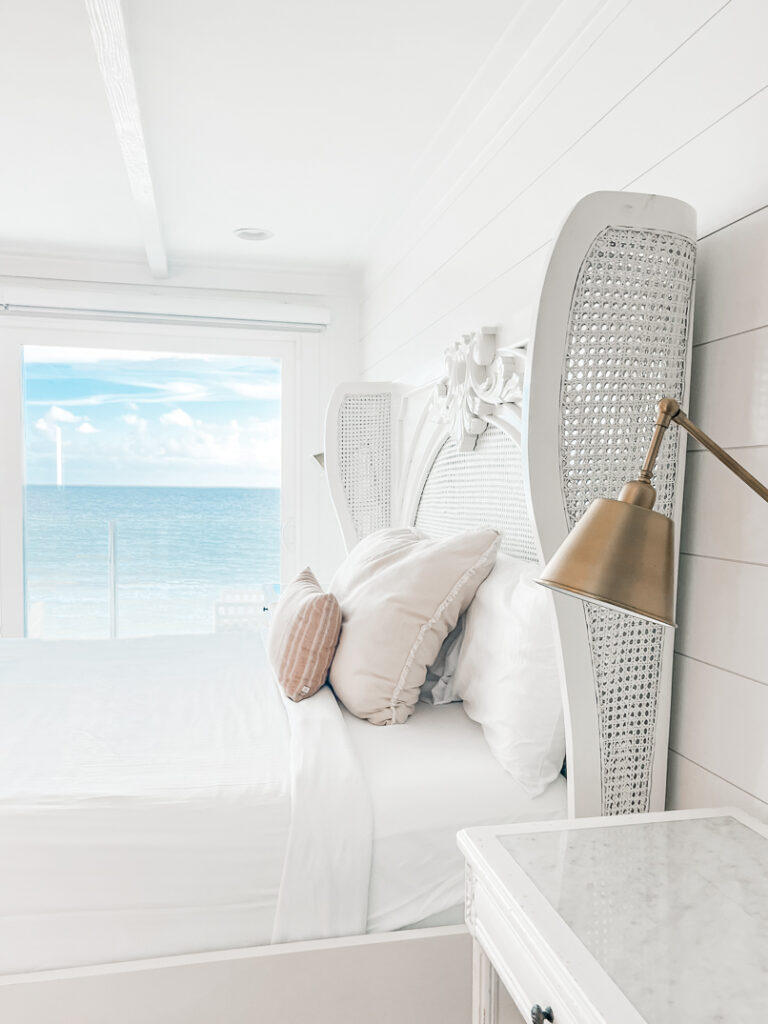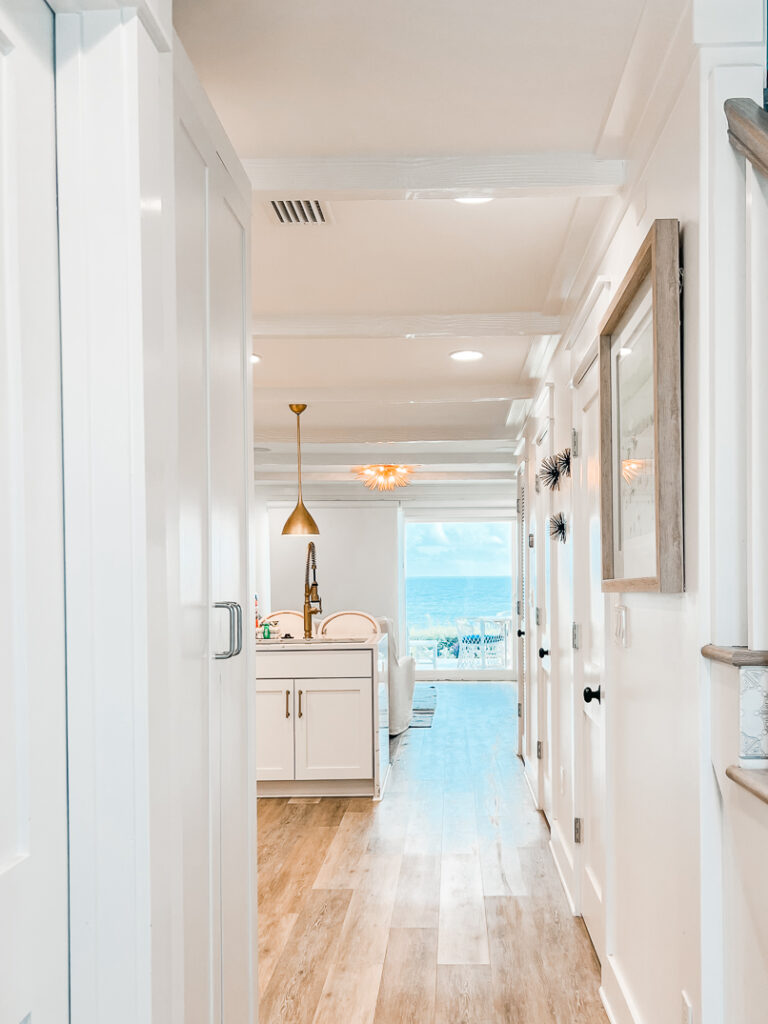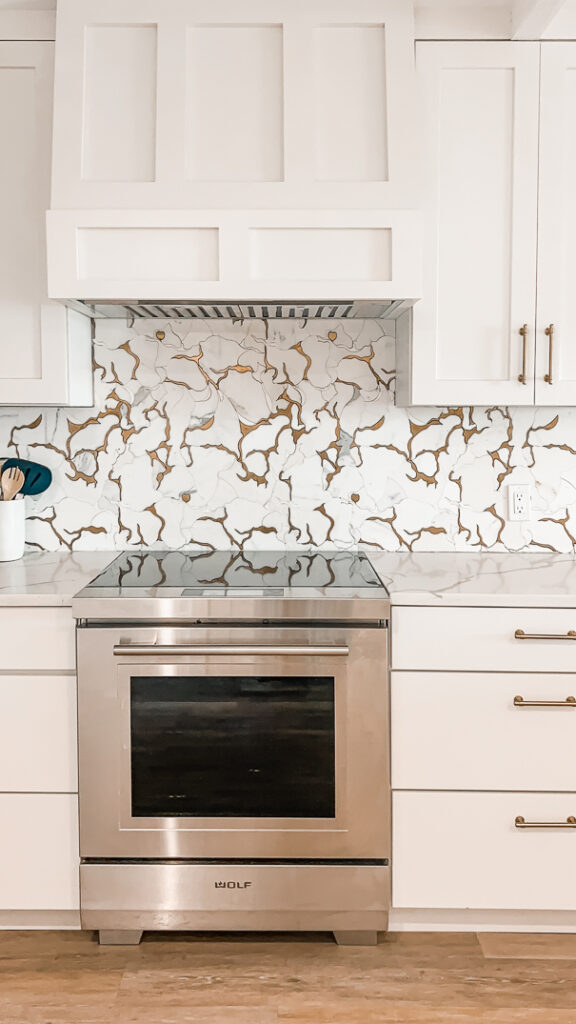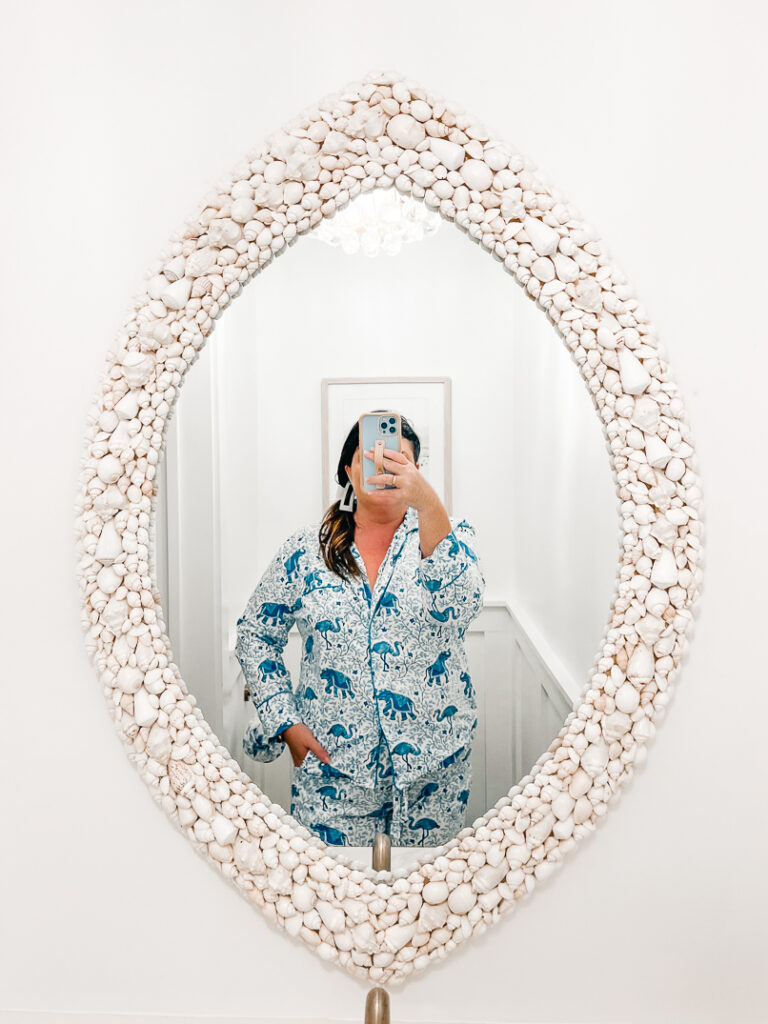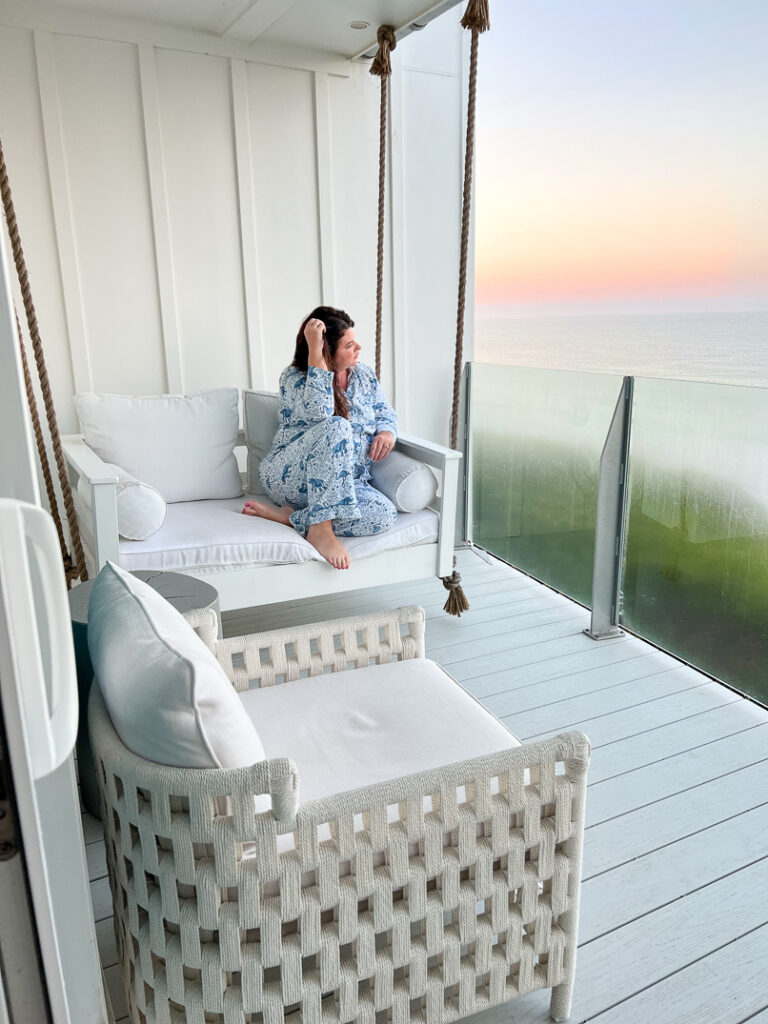 What to Do Near Seacrest Beach
With so many fun places within walking and biking distance, it's easy to fill your stay with as much (or as little) adventure as you like. Oversee Rentals provides beach chairs and bike rentals along, so I highly recommend taking full advantage. Here are a few options nearby:
bike to The Big Chill for sports and movies on the big screen plus multiple food options for the whole family
walk to Alys Beach to stroll the neighborhood and take in the iconic architecture, grab an açaí bowl at Raw & Juicy or lunch at Fonville Press
during spring and summer season, bike to Rosemary Beach for weekly kids activities including movie night on the green and children's theatre performances
drive to Seaside to shop fun stores like Cabana, The Seaside Style and Duckie's. Grab a giant mimosa at Modica or lunch with a view at Bud & Alley's.
make your way to 30Avenue for tasty food options like Amici or Amigos, shopping at Becasa or Willow, pampering at Blush Beauty Lounge or brunch at Canopy Road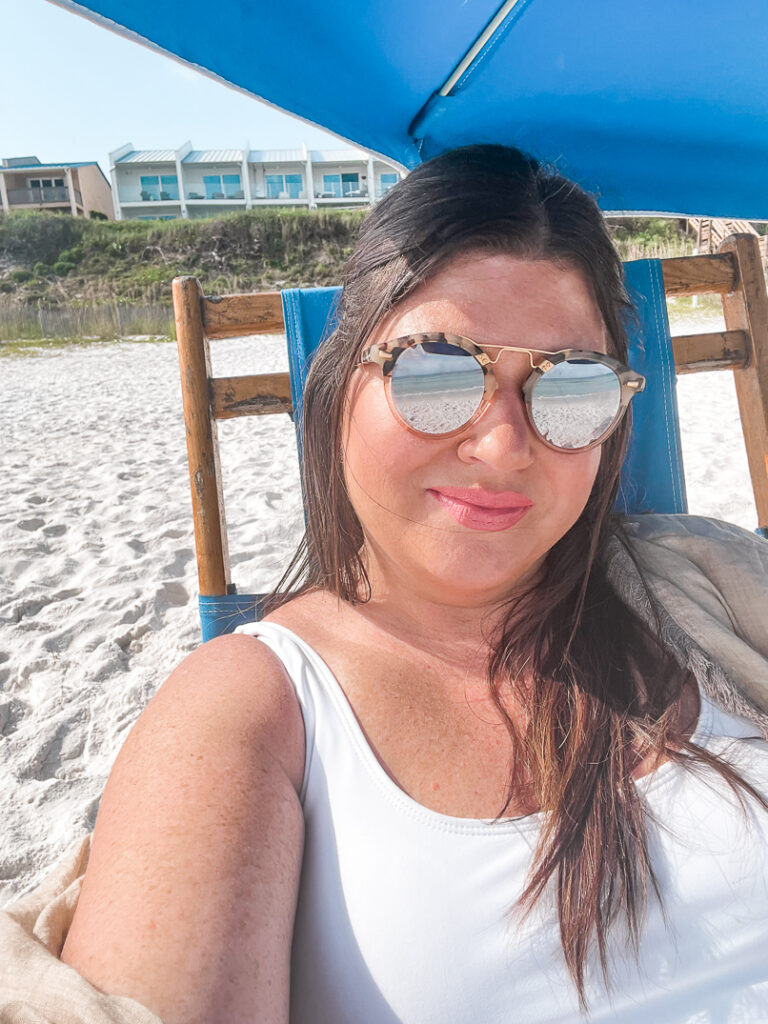 How to Book – Use code jamiray
Browse any of the 150+ properties that Oversee Rentals has here along 30A and search by amenity. Finding a home with the amenities you need is easy and efficient. You can filter with features such as beachfront home, private pool, pet-friendly space, or even a complimentary golf-cart. The Gulf-front location of Into the Mystic was incredible and if you stay here too, I'd love to hear about it!
Use code jamiray for a discounted rate when you book now..