I wasn't sure exactly when stripes and the beach became so intertwined, but I was curious so had to do a deep dive. You know the kind. Where one Google search leads to a web browser with way too many tabs open, going own a black hole of random sites and links to find the scoop.
To me, chic cabana stripes (the thick ones) and classic Breton stripes (the thin ones) never get old and always feel distinctly coastal. And a little bit preppy.
Stripes have a very French Here's what I discovered with my deep dive: Queen Victoria was inspired by the sailor stripe aesthetic to dress her young son in the mid 1800s and it was instantly chic. Decades later, Coco Chanel borrowed the look of mariner stripes from the French Riviera and made them fabulous and new all over again with her impeccable fashion. Since then, they've been an iconic part of the coastal style scene and still going strong today.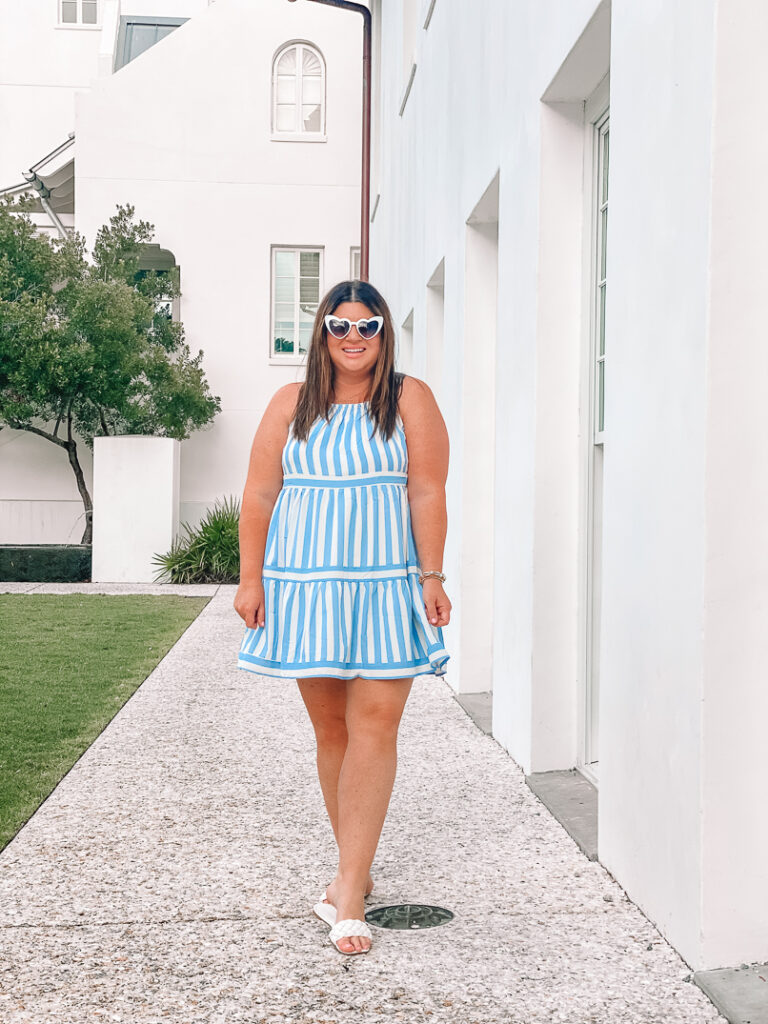 And here I am in 2021, still can't get enough. This cabana stripe swing dress has been a hit in peach and we just added it in this pretty blue and white. Add to cart, add to wardrobe and take a second to appreciate how far the stripe has come. Very neat when you think about it!
Scroll on for even more stripes to love.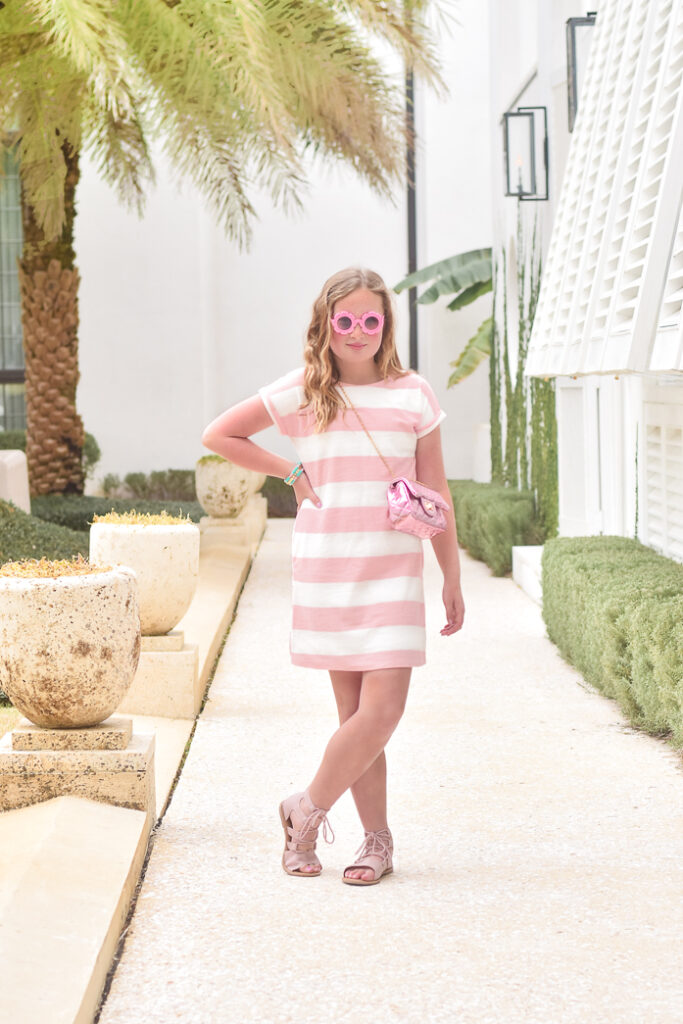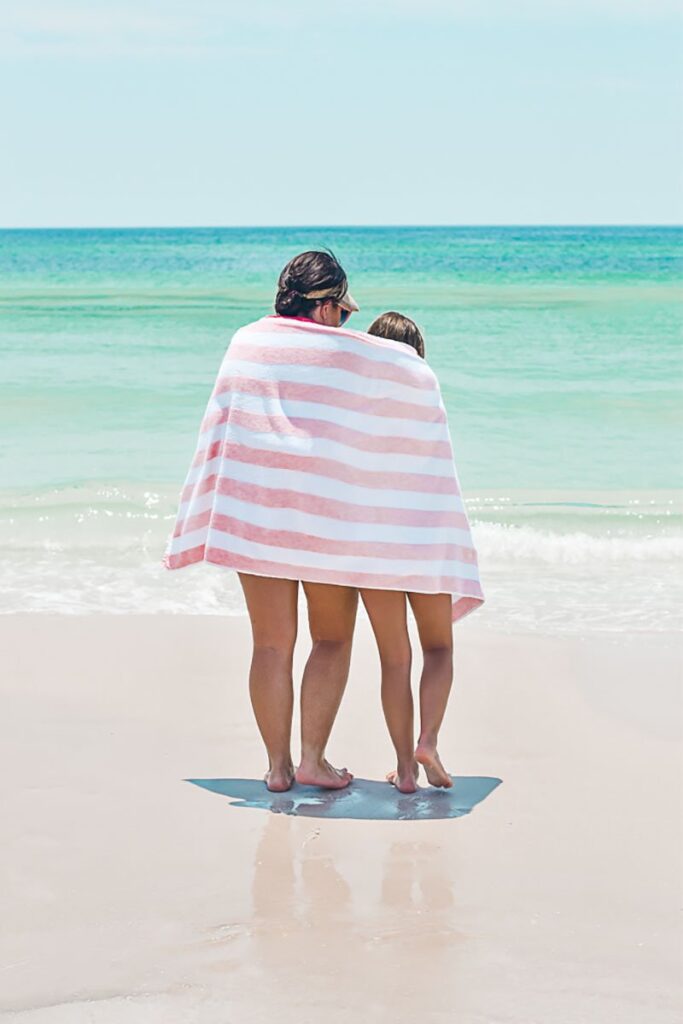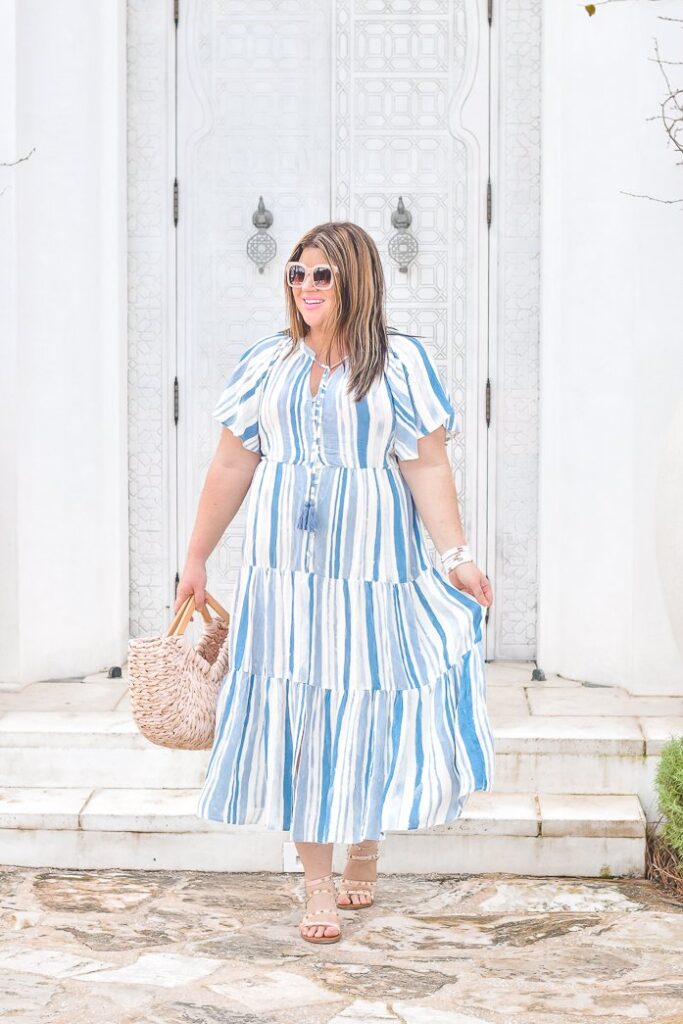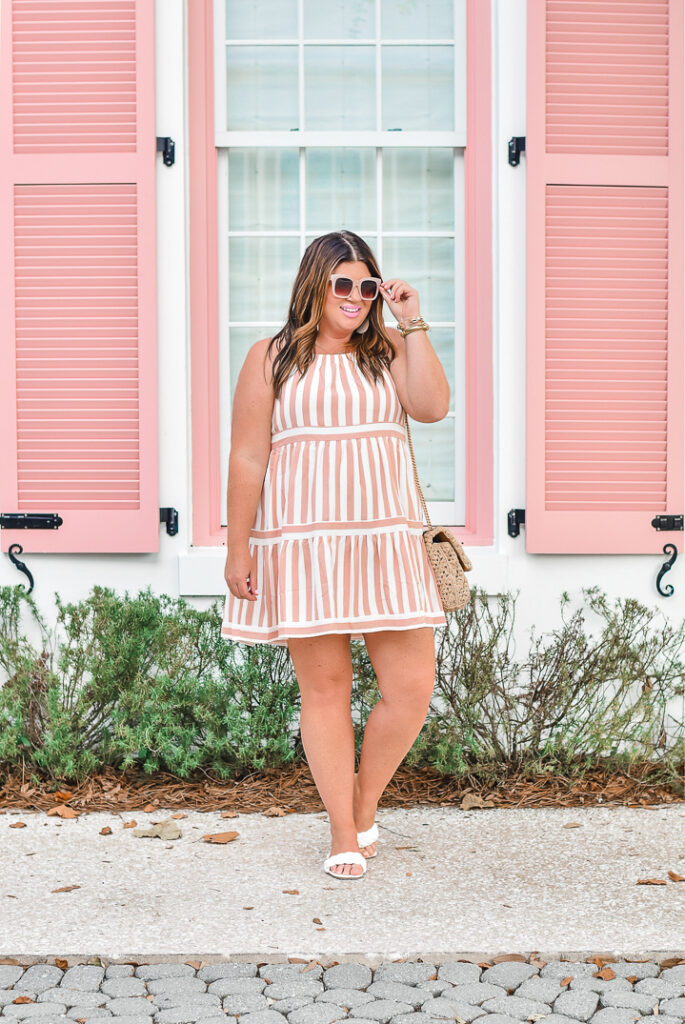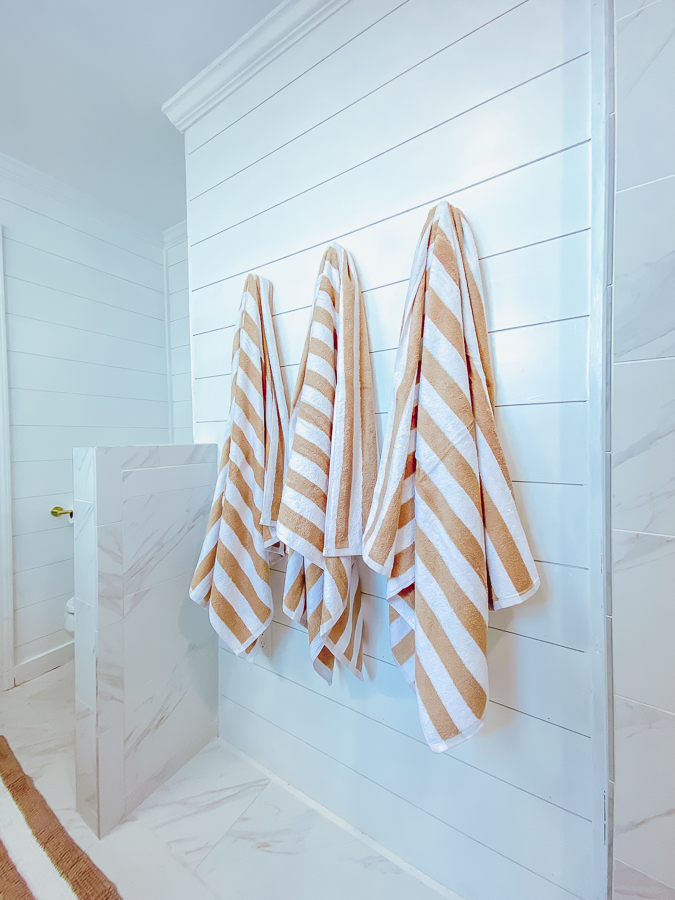 Cabana Stripe Beach Towel in Tan