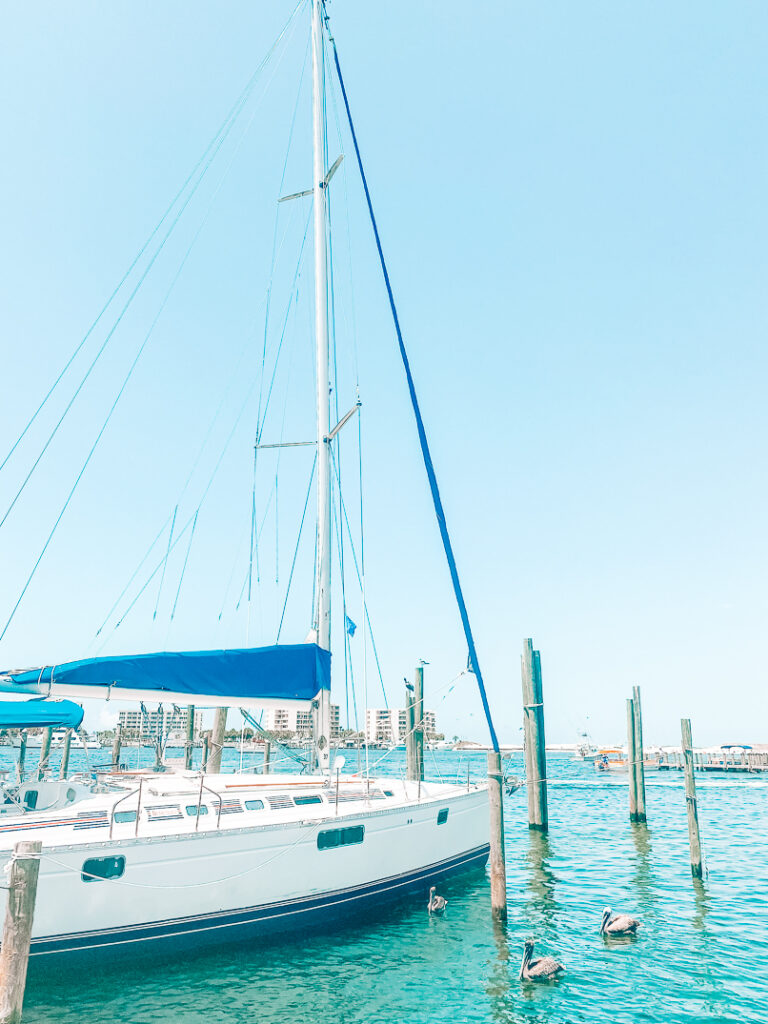 It's so fun to discover new adventures and experiences in our own backyard. If you're looking for a fabulous Destin sailing charter, this is it.
The crew at East Pass Sailing Company invited me to check out their new champagne brunch cruise and I couldn't say yes fast enough. The girls and I made the short trip to Destin and hopped aboard the 45 foot Space Dancer. This beauty is the tallest sailboat in the Destin harbor and offers an incredibly scenic experience that feels luxurious and off the beaten path. In terms of boating, 30A offers great inshore fishing and Gulf fishing, but for this type of experience, Destin sailing is the way to go.
The two hour champagne brunch with bubbly and charcuterie board by Graze 30A was one of my favorite things we've done lately. Champagne for me, sparkling grape juice for the little sailors, just to clarify. This was a first for us and the girls absolutely loved sailing. It's peaceful, family-friendly and fun to people watch and boat watch as you cruise along. Plus, the guys were so great answering all of our questions about the boat, how the sails and sailing works and just helping us feel comfortable and relaxed for the trip.
This would be so much fun for bachelorette parties, wedding festivities for a small group, day dates or treating yourself just because. In addition to the champagne brunch, your Destin sailing options also include sunset cruises, fireworks tours and evening wine charters. The sailboat has three bedrooms and two bathrooms below deck, and it's even available for overnight excursions, which sounds like an incredible adventure.
You can relax in the shade or lounge on the deck. We cruised the harbor, spotted dolphins, soaked in the sun and enjoyed the view of the Emerald Coast's signature green blue waters. The combination of sky, water and sailing is one of those scenes that feels surreal because it's that beautiful. This is truly an incredible way to spend a few hours and I highly recommend for couples, families, bachelorette groups, you name it. You can't help but feel a little lifted and inspired when you step off the boat.
For more information or to book a sailing charter, visit East Pass Sailing Company here.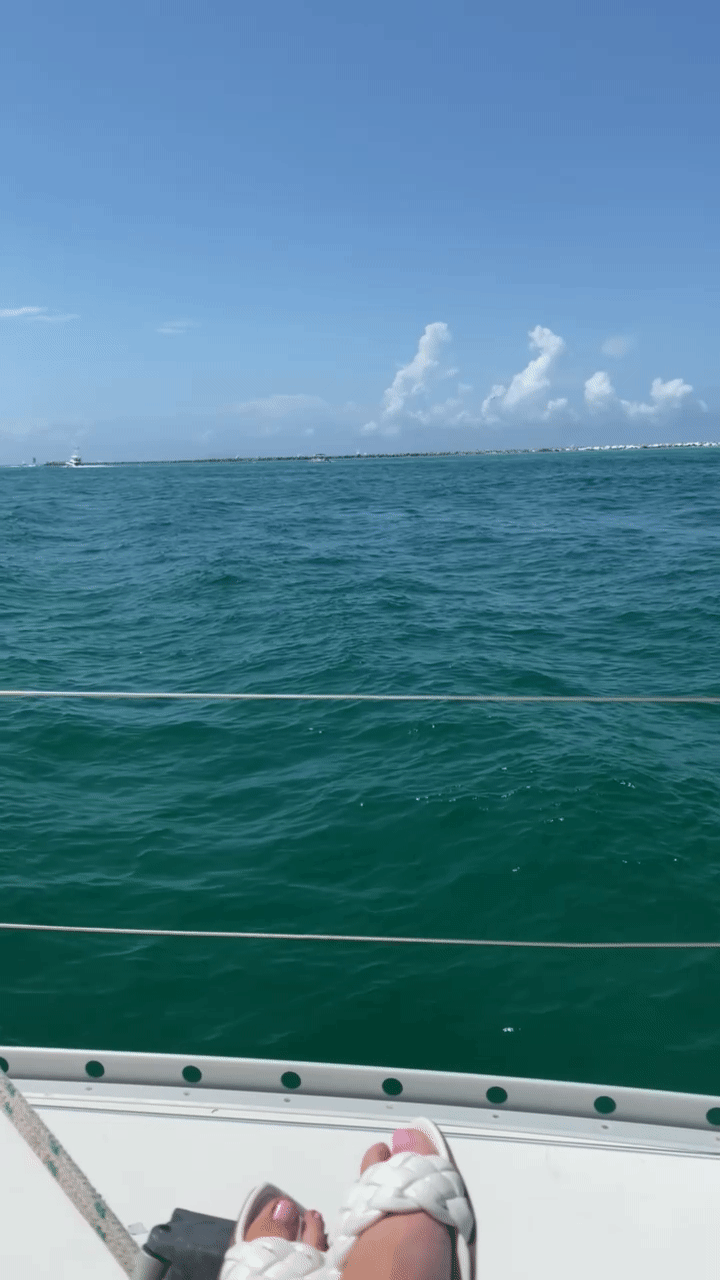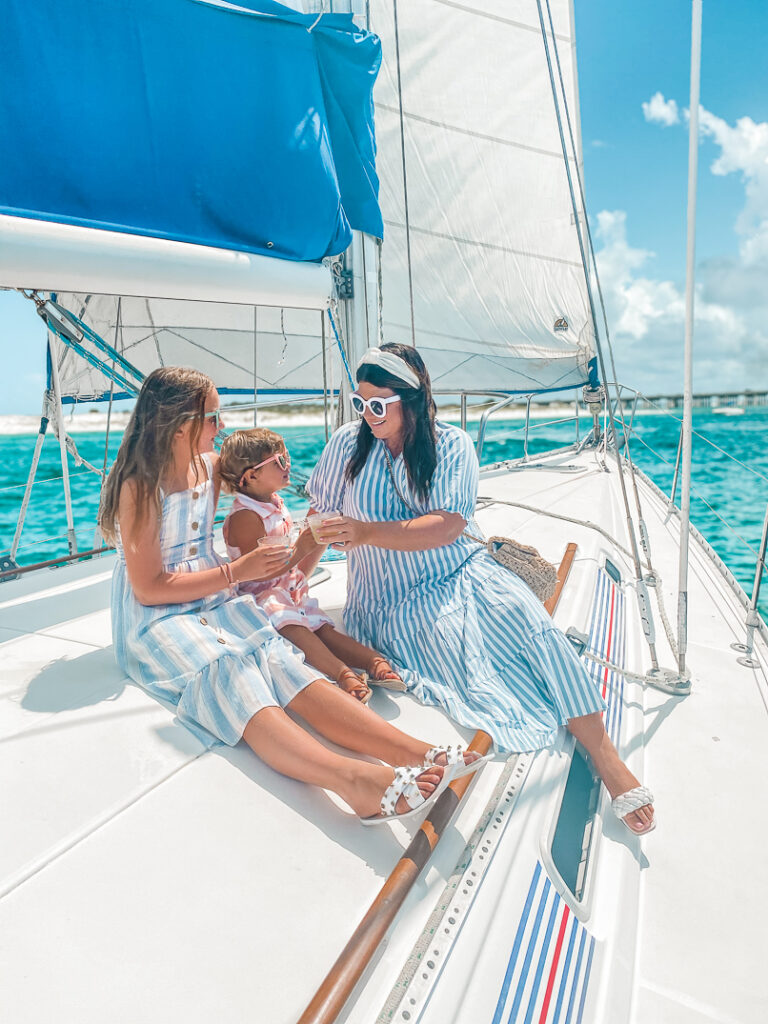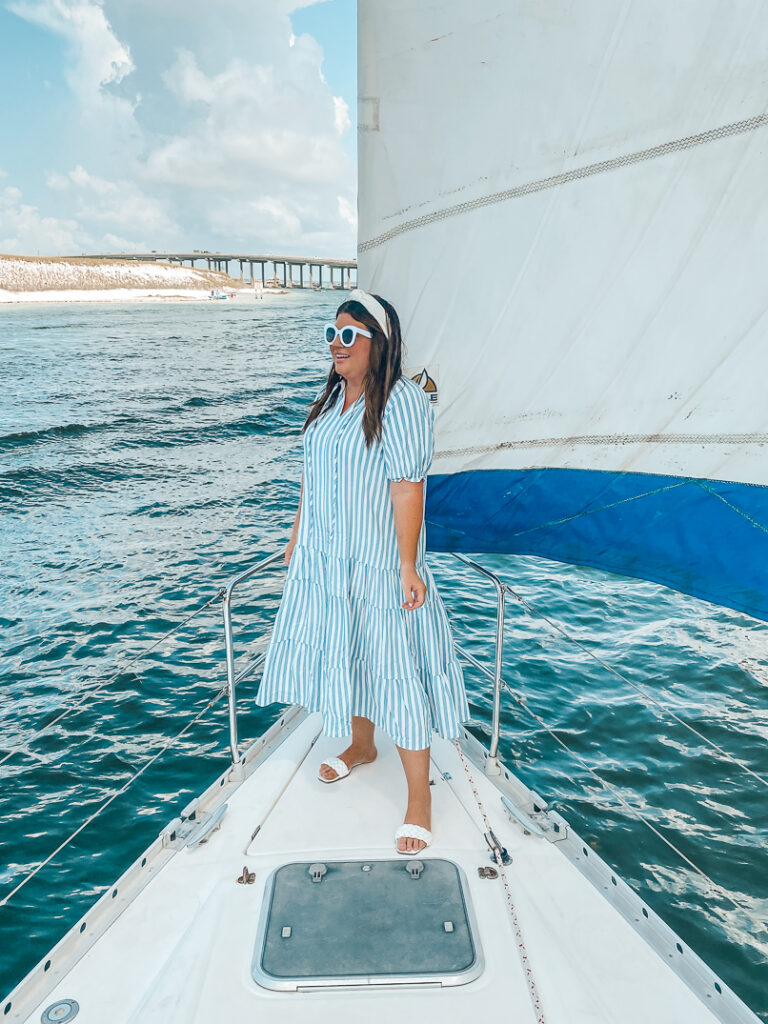 Set Sail Dress // Alys Braided Slides // White Knot Headband from 30A Mama Shop