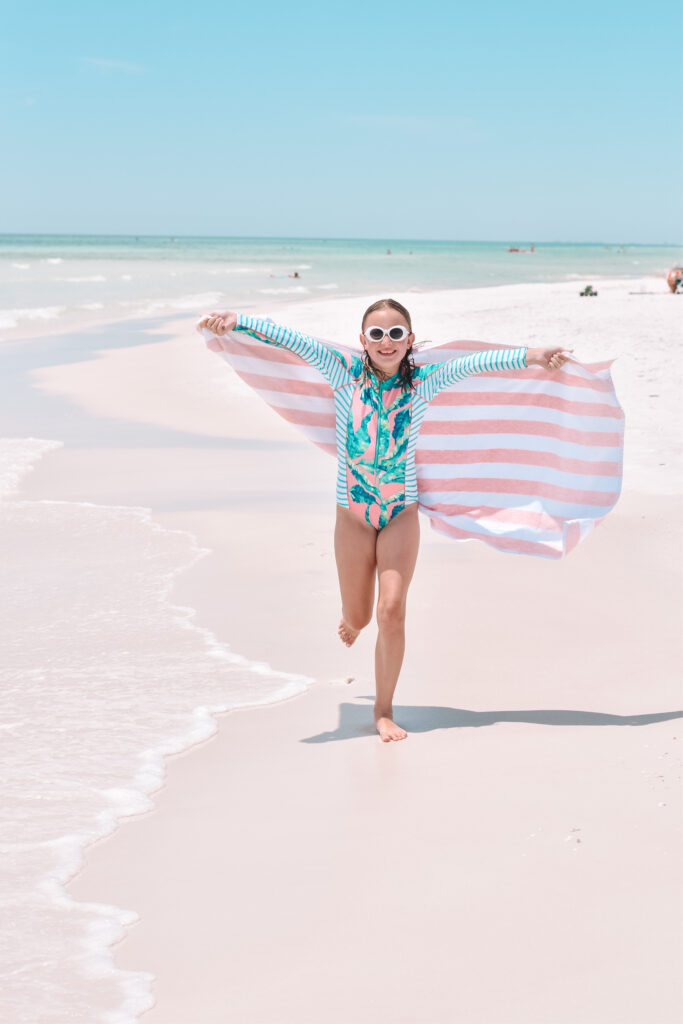 Beach days are the BEST days.
I'm so excited to share the newest product to hit the 30A Mama shop!​​​​​​​ Just in time for a happy summer in the sun, this blush stripe beach towel features a perfect pink cabana stripe and plush cotton.
Whether you're heading to 30A this summer, to your nearest pool or just chilling in the backyard, bring this along for all the beach vibes you need.
I love that this is not a junior size. At an oversized 30×70″ these blush towels have plenty of room to stretch out or wrap up.
The medium thickness means it's super absorbent, but won't turn into a heavy mess when it's wet. Throw over a beach chair, lay on the sand or just snuggle up for a blissful beach nap.
Light enough to carry an armful, large enough for a mama and mini and oh so lovely with its pretty pink stripes.