I recently tried Zoom teeth whitening for the first time and am sharing all about my experience at Destin Center for Cosmetic Dentistry. I've got before and after photos, how long you should expect the appointment to take, how much whiter your teeth might get and how it looks and feels afterward. A lot of you asked me about sensitivity and I made sure to cover that in this post.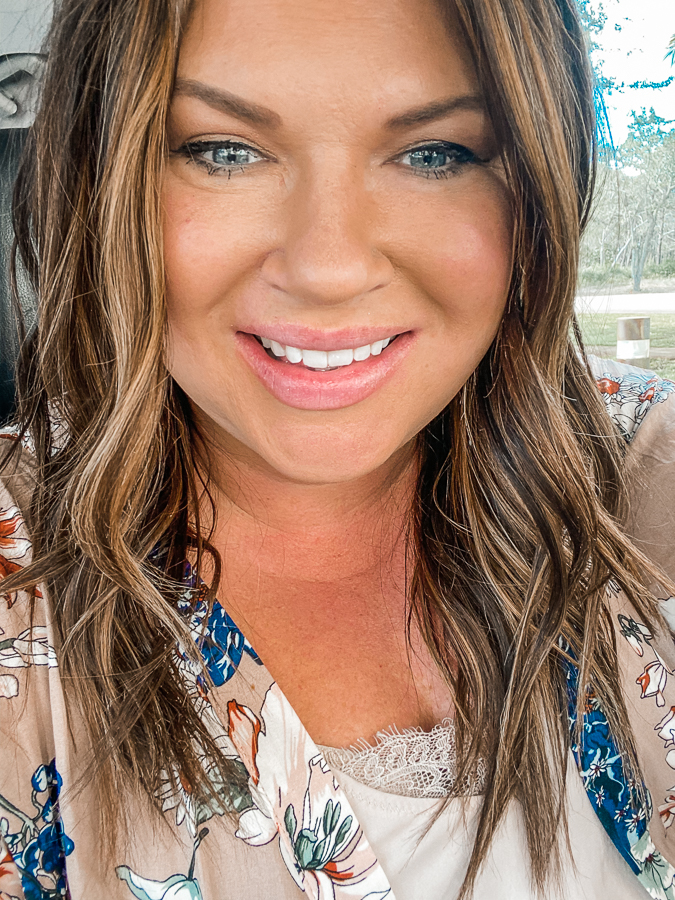 Before Zoom​​​​​​​​​​​​​​
In the past, I've used at-home white strips and gone through several kits over the years. I felt like the results were good, but it's been over a year since I tried one and I wanted a solution that gave me faster whitening with longer lasting results and less work. In other words, I was hoping to skip applying those gummy strips daily and having to repeat after a few weeks or months.
My teeth weren't terribly yellow or discolored, but I do drink coffee almost daily and definitely need a boost. I went to Destin Center for Cosmetic Dentistry and the first thing they do at the appointment is check the starting shade of your teeth. Mine was A1. This is a light shade already, but I had discoloration at the base of my teeth and wanted to even that out and brighten overall.
The Process
The process takes around an hour and involves taking a mold of your teeth (for trays afterward) and 3 15-minute whitening sessions in a row. Between each session, they rinse and reapply the bleach and during the session, you're free to watch TV, sleep or just zone out. I have to say, it was actually very relaxing.​​​​​​​​​​​​​​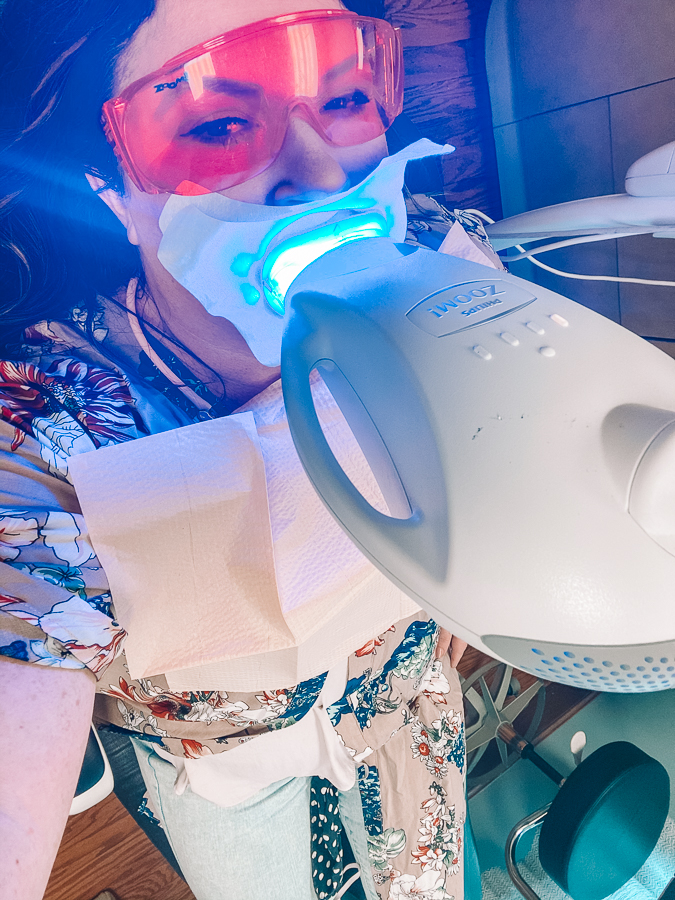 After Zoom
The Results
Here are my results after Zoom Whitening! I jumped up a few shades from A1 to BL3. The difference is subtle but noticeable. My teeth are whiter top to bottom and look bright overall. The before and afters vary from person to person and results are roughly estimated at 4-8 levels. That's a wide range to estimate, but it really depends on where you start. If you have farther to go, you may see more drastic difference.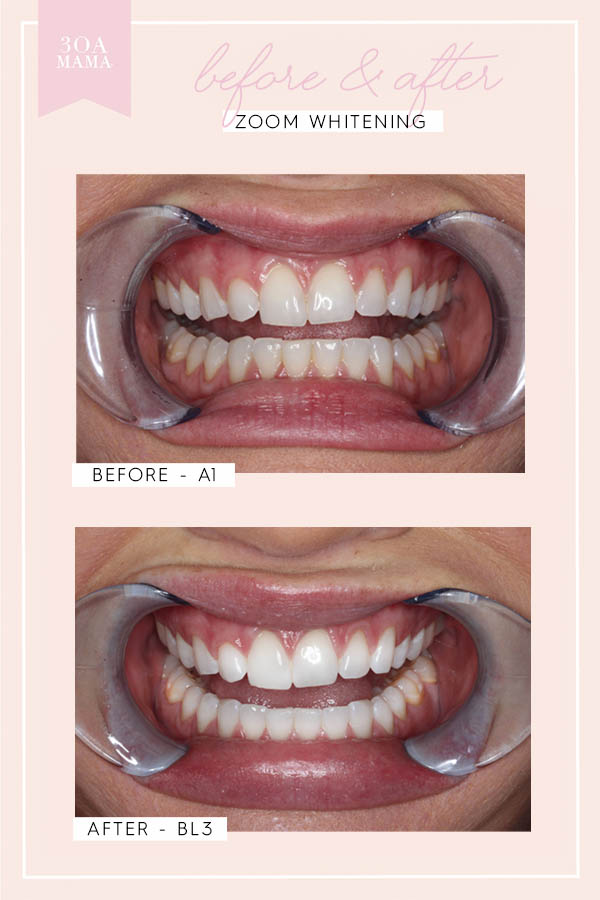 Post Care
Once the sessions wrap up and you see the results, the dentist provides a Zoom post care and maintenance kit to take home. This includes the plastic trays (exact molds of your teeth) and two syringes. One is a relief gel and one is a follow-up whitening gel.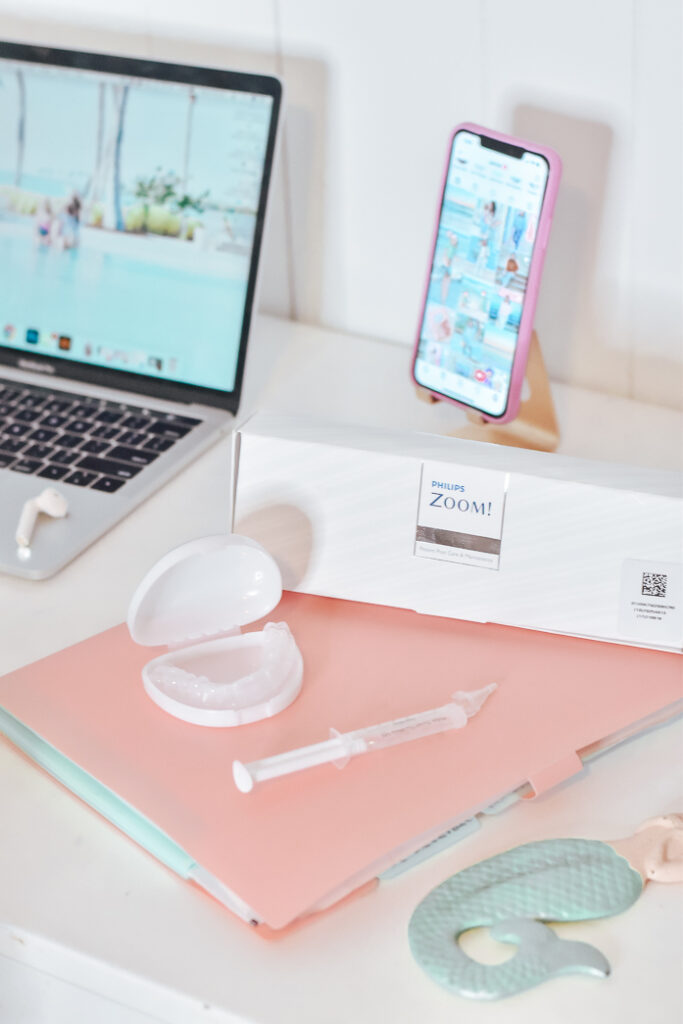 Sensitivity
Sensitivity is noticeable for some people 24-48 hours after treatment. You might feel "zingers" of pain here and there.
I definitely felt those zingers later in the day and into the following day, but only a quick sensation as if I bit directly into an ice cube. It wasn't painful, just noticeable. The relief gel is your go-to if you feel those at all. It works against sensitivity and is easy to apply. You squeeze the contents of the syringe into each tooth compartment on the trays and wear for up to 30 minutes. I was worried this would be an uncomfortable day or two but it really was tolerable — and my teeth are very sensitive!​​​​​​​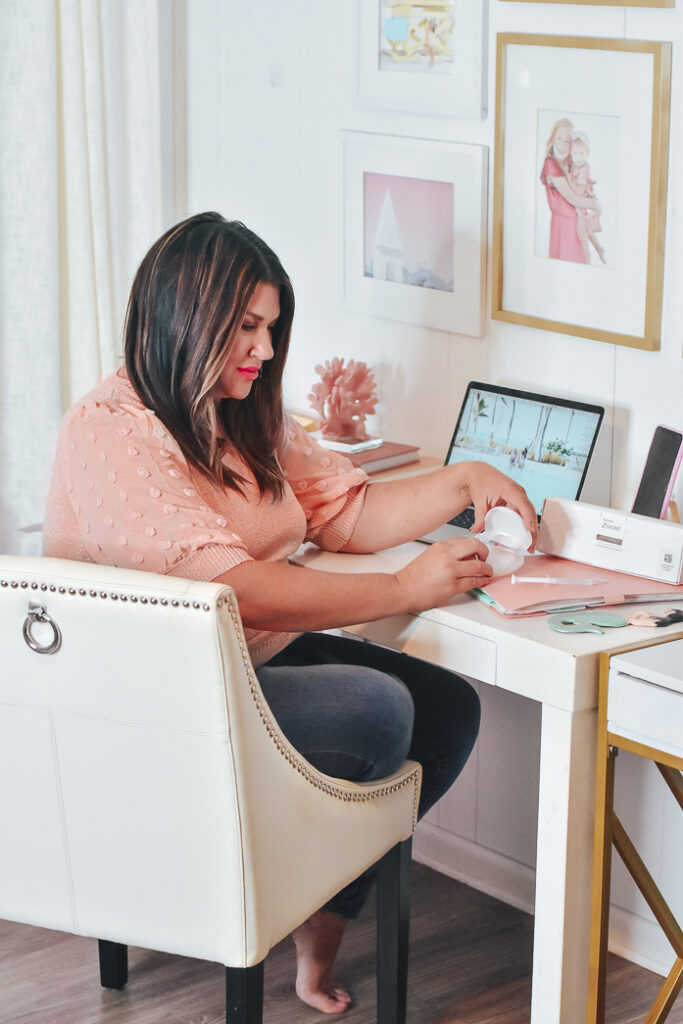 Keep in mind, bleaching opens up the pores of your teeth and strips color, so you have to be careful. You'll want to make sure nothing stains while those pores are wide open. Avoid any dark drinks or foods that can deposit color back like coffee, berries, sauces, etc.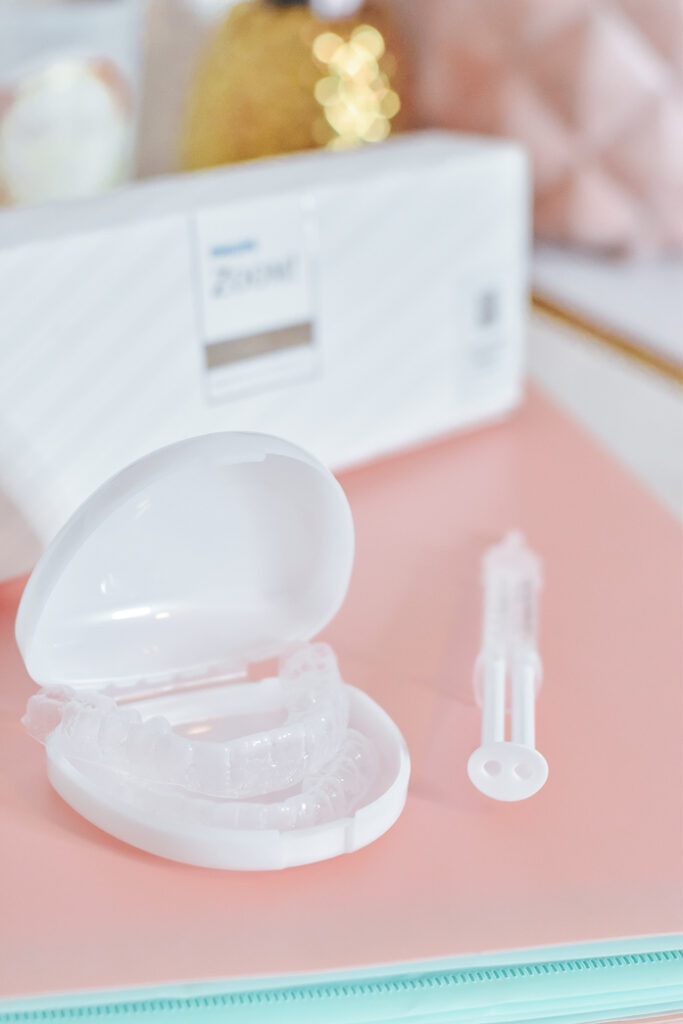 Additionally, a syringe of DayWhite gel is in the post-care kit. This is the whitening gel used as an extension of the in-office Zoom treatment. It holds enough gel for around 3 applications and can be worn for 15 minutes, twice a day or as you like within the first two weeks. ​​​​​​​The cost is around $500 and worth it, in my opinion. The results typically last 1 to 2 years, depending on how you care for your teeth and your lifestyle with dark staining food and drinks.
I had trays in while I was sitting at the desk working and doing tasks around the house.​​​​​​​
Overall, the entire experience at Destin Center for Cosmetic Dentistry was amazing. The staff is so friendly and the process was fast and effective. I love the results and highly recommend you check them out if you're interested in professional Zoom whitening.​​​​​​​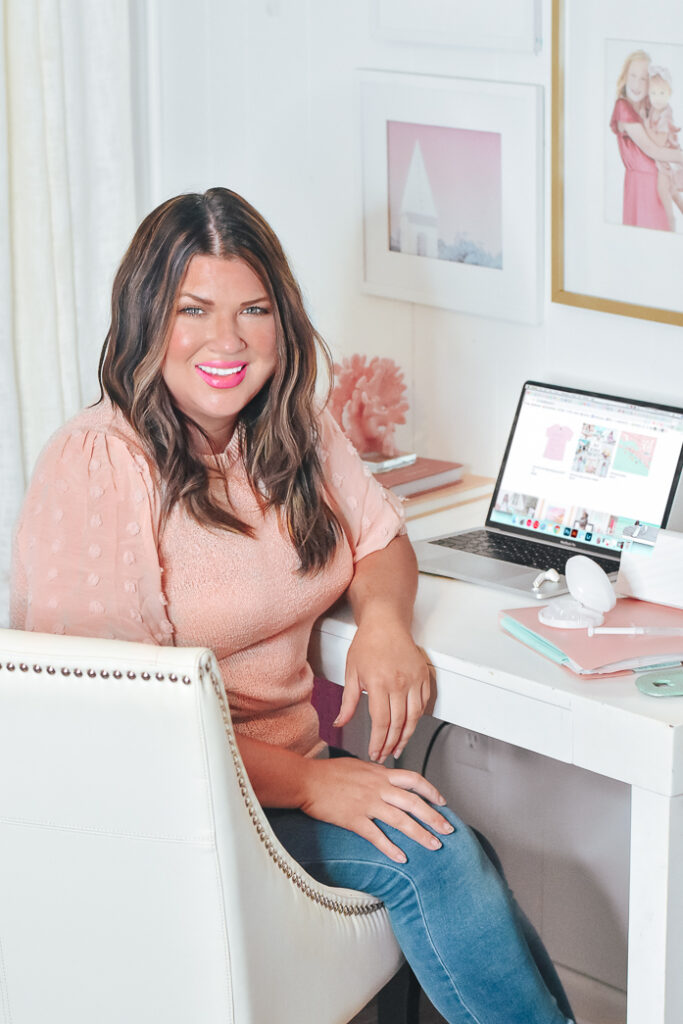 Thank you to the Destin Center for Cosmetic Dentistry for providing this treatment. All opinions expressed are my own.