If you feel better when your hair is done, but don't have a ton of time to devote to high maintenance routines, this post is for you. I'm sharing a new line of styling tools that is affordable, easy to use, and most importantly, is designed to work with damp hair to cut down on overall styling time. Say hello to the Remington Wet2Style Collection!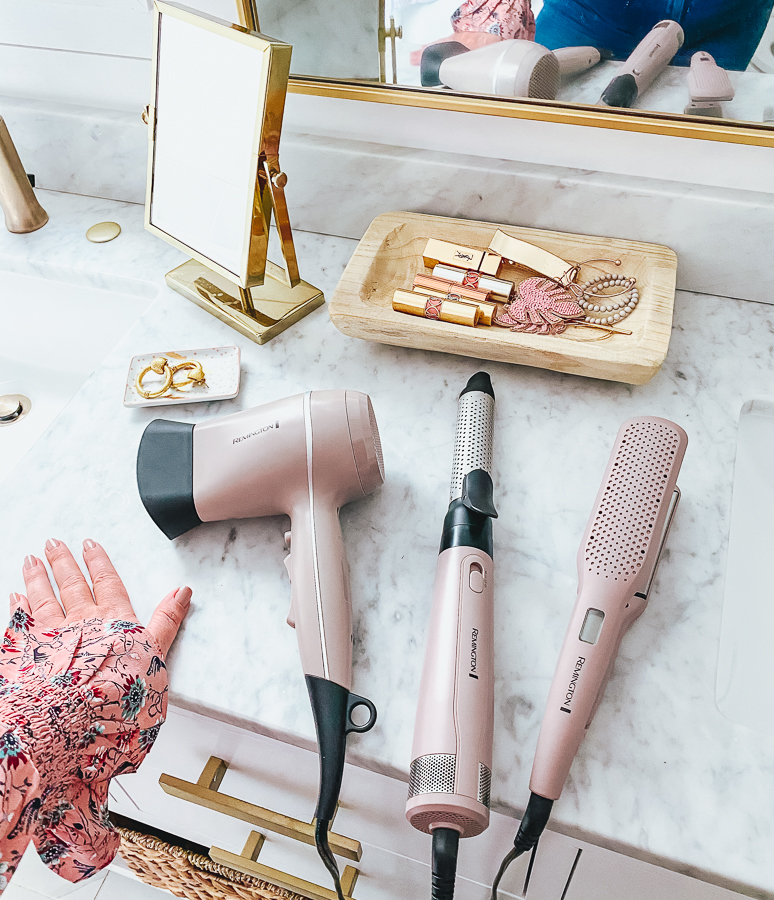 Low Maintenance Routine Needed
My hair is naturally curly and takes a little (sometimes a lot of) finessing to keep it from looking like a frizzy mess. I prefer to relax the tighter tendrils into beach waves or will go for a smooth, straight-hair look. To start from wet hair to a finished style takes a good chunk of time and anything that helps me make it to the finish line faster, gets a resounding YES! from me. My time getting ready already competes with mom life and my office to-do list, so fewer minutes involved is a win-win.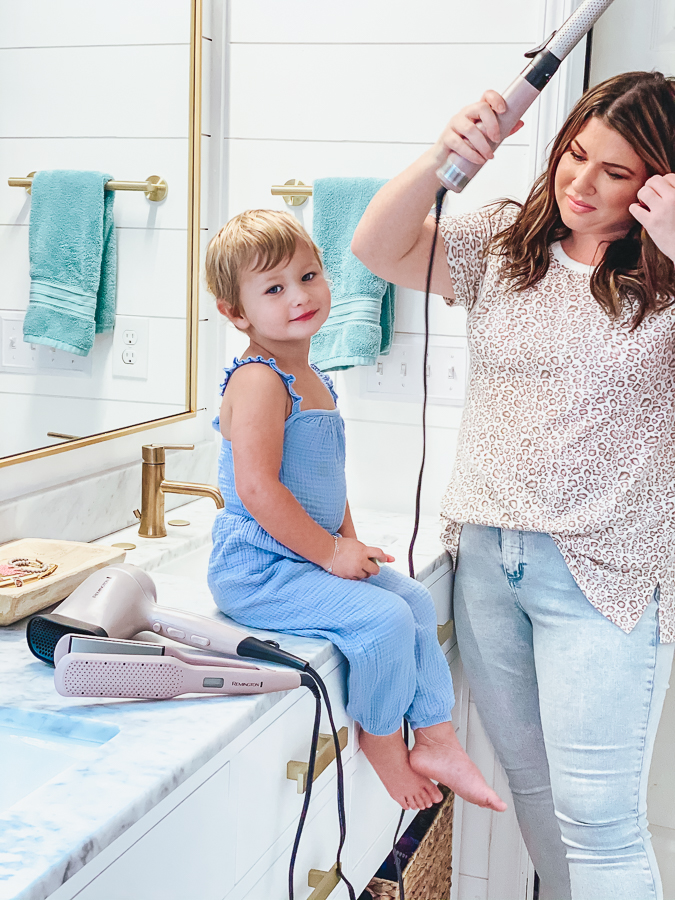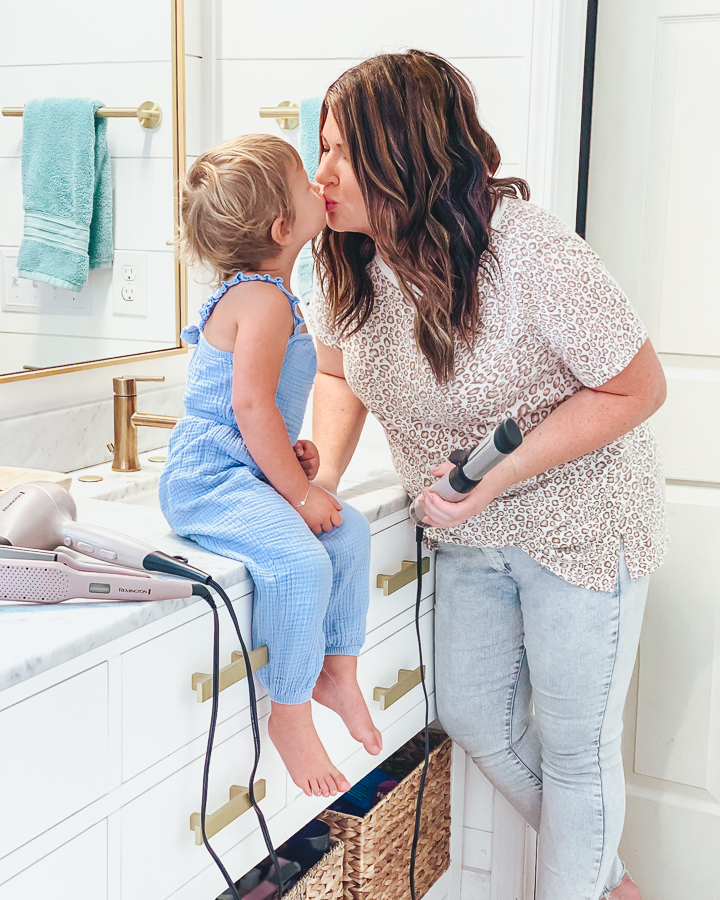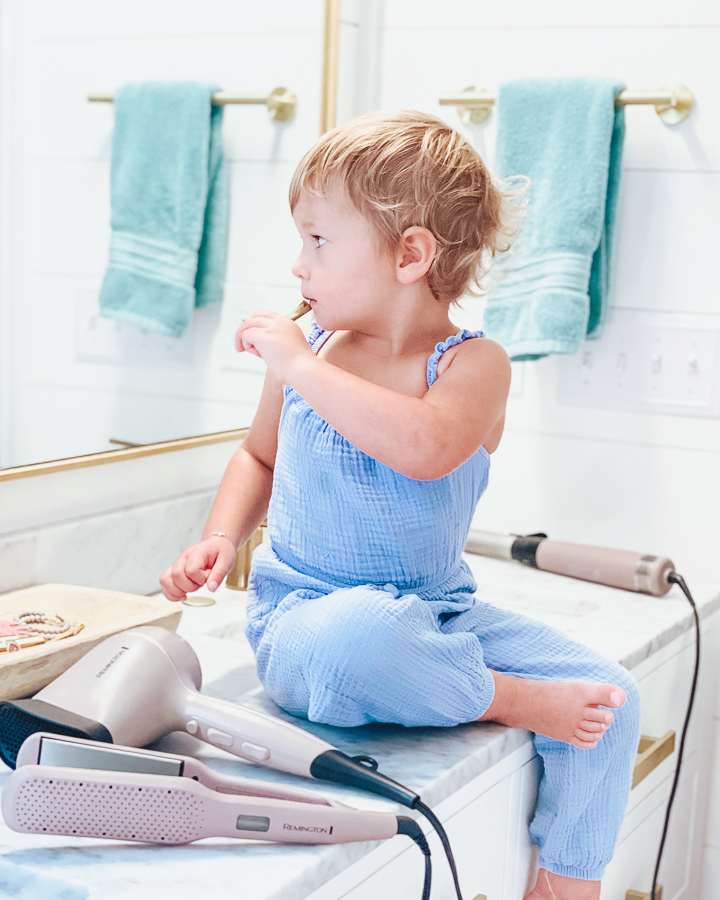 Remington Wet2Style
Here's the lineup and a few highlights for each tool:
JavaScript is currently disabled in this browser. Reactivate it to view this content.
Remington Pro Wet2Style Dryer​​​​​​​​​​​​​​
I'll admit, I don't love drying my hair and this one does so well in a quick amount of time. It has ceramic + ionic technology to protect against heat damage and frizz plus a variety of attachments included. There's one for detangling, one for smoothing, one for volume with a round brush and a diffuser for curls. There are 3 heat settings, 2 speed settings, and a cool shot so it has all the things needed for a quick process. I used the smoothing / straightening attachment and it worked well in about 10 minutes.
Remington Pro Wet2Style 1 ¼ Hot Air Curling Iron
This one was the newest concept to me. It's a vented barrel that works like a hybrid blow dryer and curling iron. You can actually use it as a wand or a curling iron as it vents out hot air. This is like 2 tools in one so the idea is that it does twice the work in the time of one job. It has the same ceramic + titanium coating to prevent against heat damage and gives a nice bounce to hair. I used it as a wand and like the loose beachy waves I ended up with.
Remington Pro Wet2Style 1 ¾ Flat Iron
Some days I skip the dryer and air dry before straightening. On these days, the Wet2Style flat iron would be ideal because you can use it on damp hair without worry. It helps remove water as you straighten and doesn't have the scary sizzle you can hear with other heat tools on damp hair. If you want to skip the dryer and start with this, it helps your routine go 20% faster with 50% more protection! Enable the damp mode or if your hair is dry, go all in with the regular mode. The wider plates cover a large section of hair and feature a special coating (titanium and ceramic) to reduce damage. If you like high heat, it goes up to 450°F.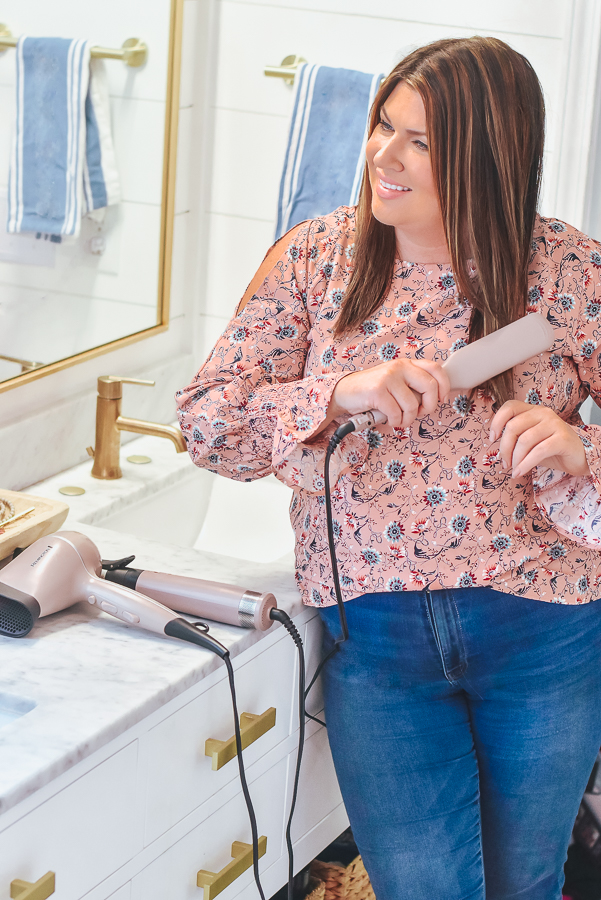 Affordable and Easy
All of these are not only easy to use and great for busy mamas, but also are totally affordable. They're each under $30 and can be found at Walmart.
JavaScript is currently disabled in this browser. Reactivate it to view this content.