Thanks to NBC Entertainment for sponsoring this post. All opinions expressed are my own.
Anyone else still feel like you're coming off of a holiday carousel ride? Head slightly spinning, not exactly sure what day it is or how full or empty the pantry is? Mamas, we are in this together! If you haven't cooked a proper meal post-holiday and are testing every grocery or dinner delivery in town, I feel you. I really do.
We had QUITE the busy season and I'm just now reflecting back on all of it and feeling settled. I may have had less alone time in the past few weeks than ever before, more screen time for the kids than usual watching "all the things" and I may have neglected my skin care regimen just a bit. But that's all in the past.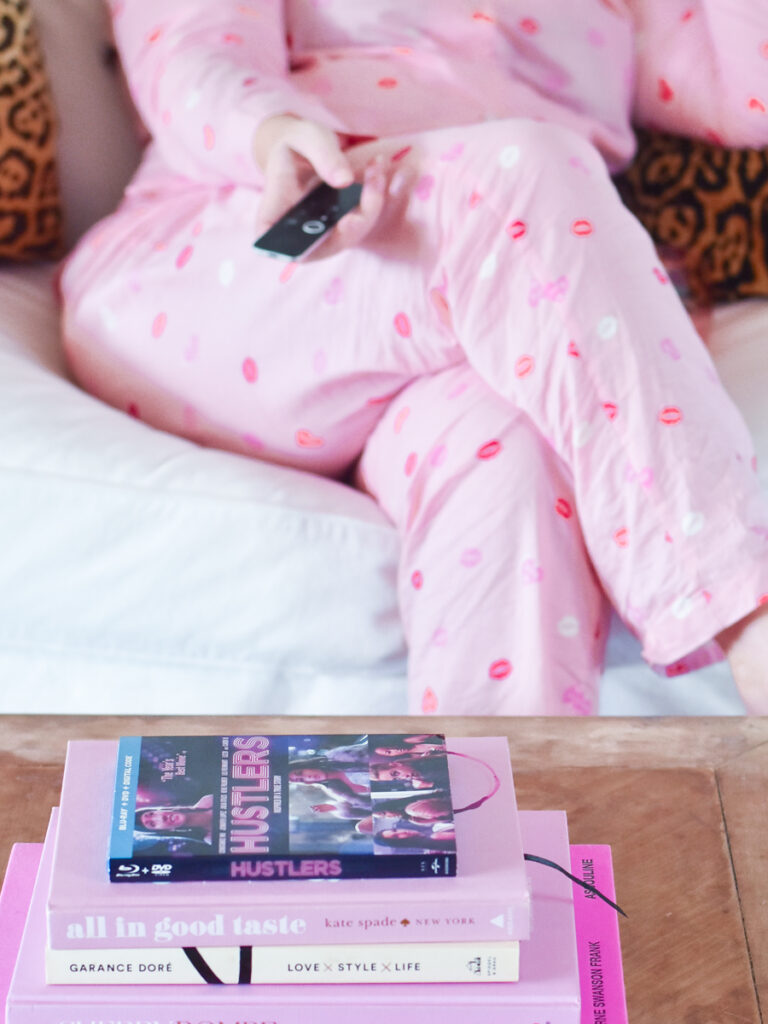 I carved out a dedicated block this morning to work on my laptop from the couch and watch one movie I've been looking forward to for awhile: Hustlers. Now if you're not sure why this is on my list or what I'm excited about, just hear me out. Two words: Jennifer Lopez.
Y'all. How is this woman 50 years old??? She looks better than every girl in the film, including those decades younger, and barely shows signs of aging. It really is impressive.
Just to give you a quick synopsis of the movie, which is based on a true story, J Lo and her "dancer" co-workers come up with a shady scheme to make extra money off of their Wall Street clientele, who cut back on "entertainment" after the 2008 financial collapse. The story line is fun, exciting and the scenes are energetic.
But back to J Lo….
I read an article that details how Jennifer Lopez stays in shape and looks so incredible. Unlike her character Ramona in the movie, she doesn't drink alcohol, doesn't have caffeine, doesn't smoke and doesn't do late nights. Basically, she's a grandma living in the body of one of the world's most beautiful women. She also has two trainers, a strict skincare routine and sticks to a very healthy diet.
So here I am, watching the show. I skipped coffee and rosé, made an ice water in a wine glass and put on a silver face mask. Do I look like J Lo yet? (ha!!)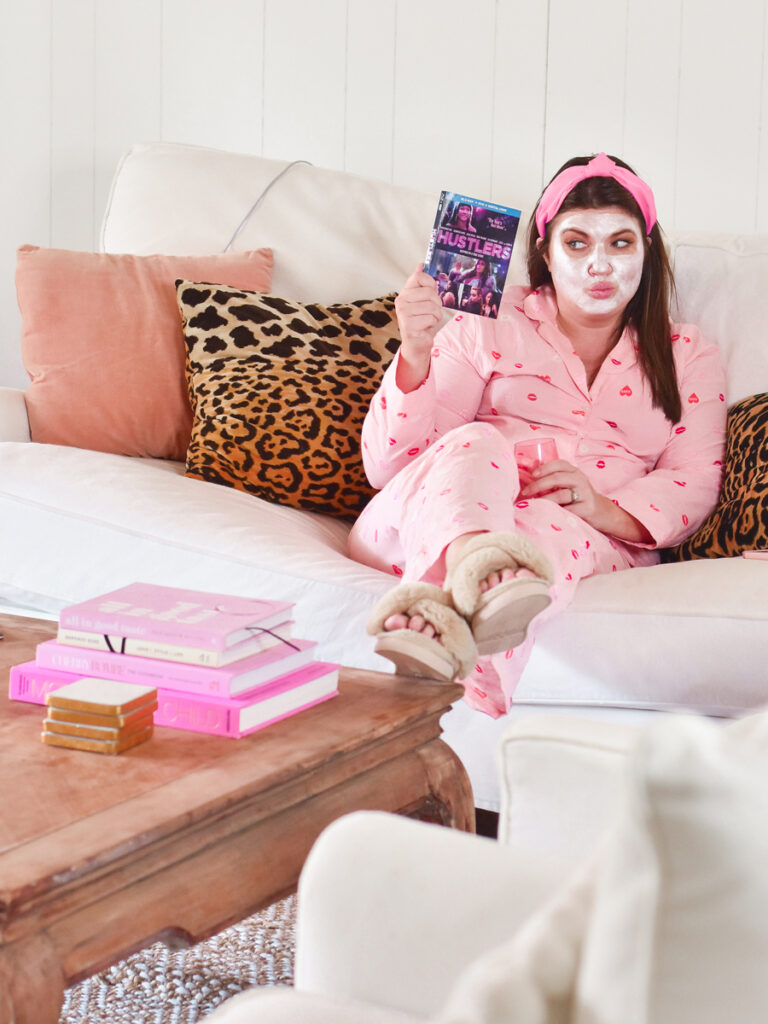 Has anyone else seen Hustlers and can get my appreciation? If not, hop over to Walmart on your next run to the store, grab the new DVD & Blu-Ray disc and settle in. You can also order via Walmart.com here.
One cool thing… if you buy the DVD but want to keep all your iTunes movie purchases together in a digital format, there's a code provided with purchase to add Hustlers to your iTunes library, which is awesome. I did this with another movie recently so the girls can watch it on repeat when needed.
I think it's safe to say that after a little quiet time watching this for a relaxed mom's night in, (1) I've got a girl crush on J Lo and (2) I am now editing my 2020 game plan to step up my self care game.
Who's with me?