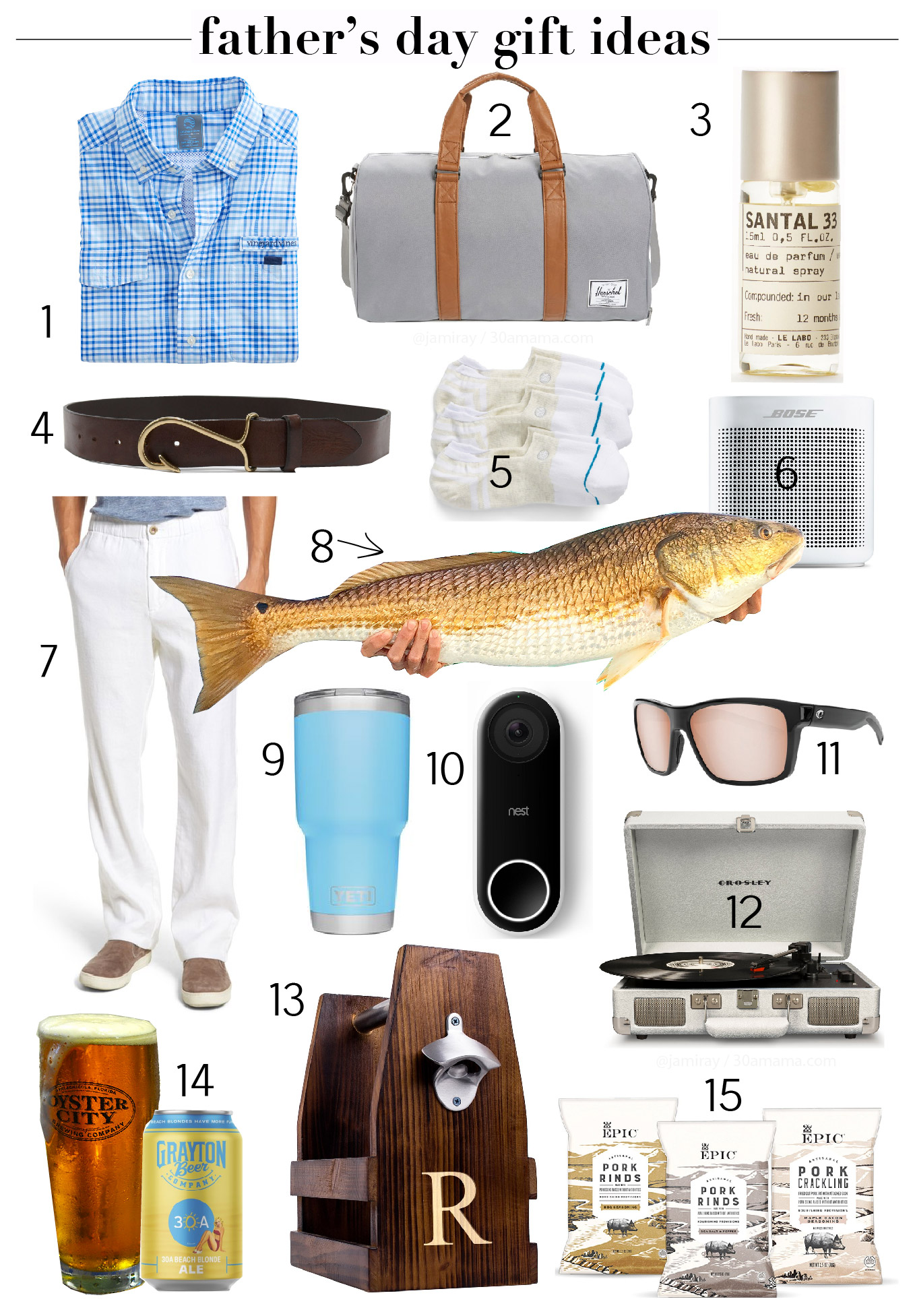 Hunter loves a good Vineyard Vines polo or button down and I know this new performance version is one that he could wear whether he's fishing or going to dinner.
Even though it's hard to travel in the summer because it's our busy season here and Hunter has constant bookings, we have a few quick travel plans lined up here and there. Since I'm usually wheeling hard side luggage, I like that this bag is easy like a duffel and masculine, but not covered in camouflage.
When we stayed at the Miami EDITION hotel during swim week last summer, I warned Hunter that he was going to fall in love with the hotel scent like I had last time I was there. It wafts through the entire property and is even in the soap, shampoo, conditioners in-room. He became a fan instantly and we may or may not still have travel size toiletries lingering from the stash we collected. This cologne is the perfect keepsake and has unisex appeal so you can steal it, too!
Know an outdoorsman who would love this? My guy wears his constantly. I like that it's different from the expected buckle and adds a little character to an outfit.
Socks are a rare thing here at the beach, but if you've encountered the stinky feet situation that comes from humidity and sweaty feet, you'll want to grab these which work great under deck shoes or sneakers.
We have a similar speaker down at our dock bar, but this is a great accessory for the beach or pool. We put on our favorite summer songs and crank it up!
Probably not the most popular item on this list if he's choosing, but one that is so practical in the summer. This style is relaxed and breezy without being too unstructured.
8 Inshore Fishing
It wouldn't be a complete guide for the man's man in your life without an inshore fishing trip with my hubby at Florida Boy Adventures. He loves taking kids and families, which makes this a perfect father-son or father-daughter experience to enjoy. The fish pictured is from an actual trip with one of his clients. For more information or to book, visit floridaboyadventures.com.
Hunter has more Yeti products than I can count from coolers to the Hopper and even a lunch bag, but we both have one of these and they're our most-used around the house. It keeps the contents so cold, I refill my drink multiple times before the ice even begins to melt.
We still haven't gotten on the front door cam bandwagon but this might be the occasion. If your husband or dad is into techy stuff or just wants to stalk their deliveries, this will definitely be a hit.
For fishing enthusiasts or outdoorsy guys, you've gotta have a pair of Costas. The different lenses are targeted for different situations (open water, flats fishing, dawn/dusk, etc) and these frames are some of my favorites. If you know a guy into RealTree camo print, these might be their new favorite pair. or these ones.
For a little throwback vibe, this chic player comes in a range of colors. Let the kiddos pick out a record and it's a perfect package gift.
My sister got Hunter one like this at Christmas and he loves it. Perfect to throw in a mix of 6 craft beer favorites and take on the go.
14 Craft Beer
I'm no craft beer aficionado, but I do know what my guy likes and these are great to add to the beer rotation or put in gifted craft beer carrier: Oyster City Mill Pond and Grayton Beer 30A Beach Blonde (now in a can!).
This is my hubby's favorite snack and we recently found these at Publix. I turn up my nose at the gas station version, but this artisanal option is delicious.