This post is sponsored by Califia Farms. The opinions and text are all mine.
Skip the drive thru and online ordering and make yourself a satisfying coffee shop drink at home. If you haven't tried this yet, allow me to introduce you to a little something called the Brown Sugar Oatmilk Espresso Latte. No matter the day, no matter the season, an afternoon pick-me-up goes a long way in taking me from that mid-afternoon crunch all the way to bedtime and luckily there's a Califia Oatmilk for that! It's a game changer, mamas!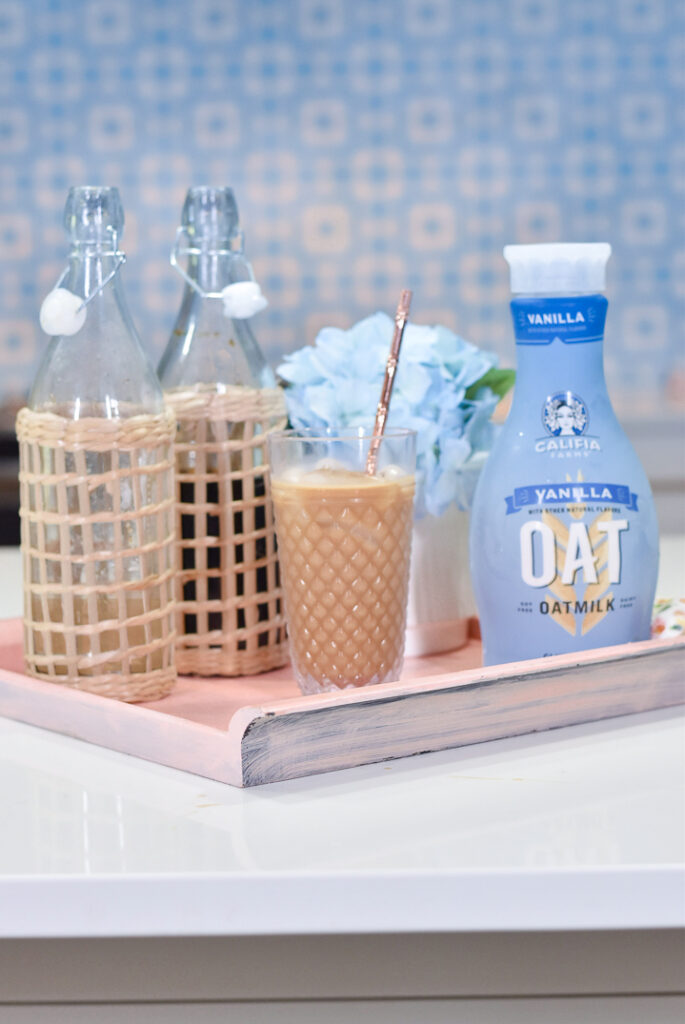 This gem of a drink is trending at coffee shops, but I have an easy and simple recipe for you to make at home and even stock up for the week. It's a combination of three simple ingredients: brown sugar syrup, oat milk and espresso. These are shaken or stirred together to make a yummy drink that perks you up and satisfies any coffee craving.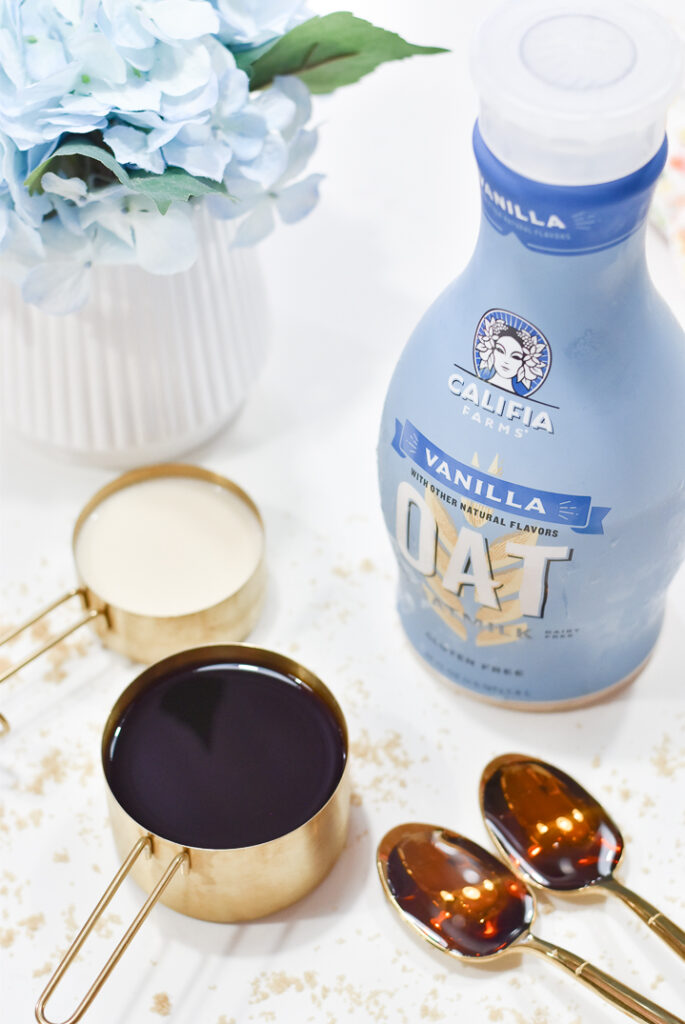 For the espresso, I like to use a cold brew concentrate since it's easy and ready to go. If you can brew a quick shot at home, then by all means, whip it up and use it here, but I can assure you, it still tastes amazing either way.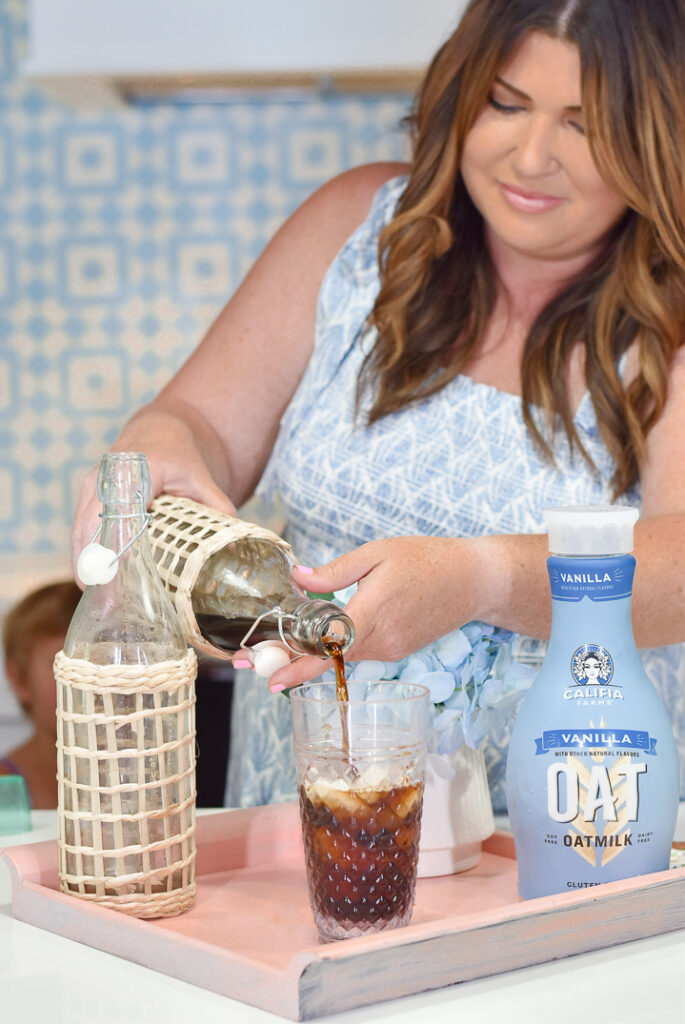 You may already be wondering where to get brown sugar syrup and the answer is, you make it! Takes about 5 minutes total and you can easily adjust the quantity to make enough for one serving or a whole batch to last a week or two.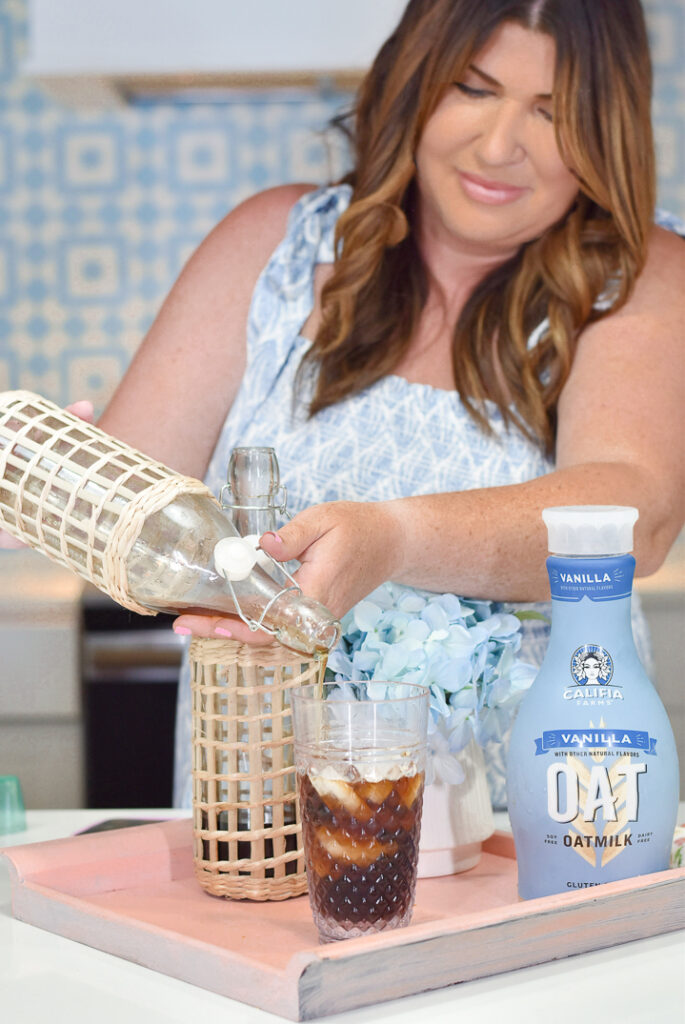 Let's talk about the oatmilk. This is key for the taste and makes it so rich and creamy. If you haven't gotten on board the oatmilk train, this is the perfect time to start. It can be used in pretty much anything from baking to brewed drinks like this one, or even just on its own. It's naturally a little thicker than milk, making it an easy swap for dairy here.
I use a specific brand and flavor that makes the end result that much better. Califia Farms Oatmilk is available in either original oatmilk or vanilla oatmilk, and for this drink I prefer the vanilla. Grab this in the dairy aisle at Publix and from 6/5 to 6/30, save $1 at checkout when buy Califia Farms Oatmilk. Make anything you want deliciously dairy-free.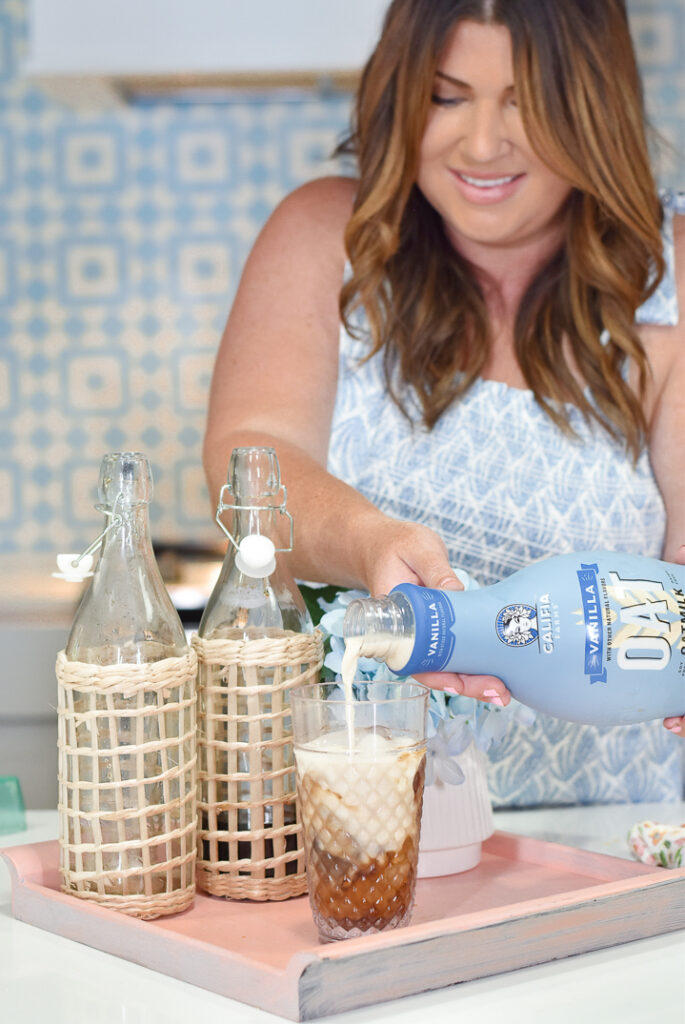 The beauty of this drink is that you can adjust to your taste and portion size. I made one serving size of the brown sugar syrup to test, then went back and made a whole batch to keep in the fridge to grab when the mood strikes.
When it's time for a morning wakeup, all of the ingredients are right there to mix up, even if your eyes aren't quite open yet.  I've been loving this as an afternoon pick-me-up to conquer the end-of-day rush and all things mom life until those sweet darlings go to bed. This stretch always feels like a mad dash to get it all done – work tasks, kids needs, dinner time, bath time – so a little caffeine boost feels like such a treat.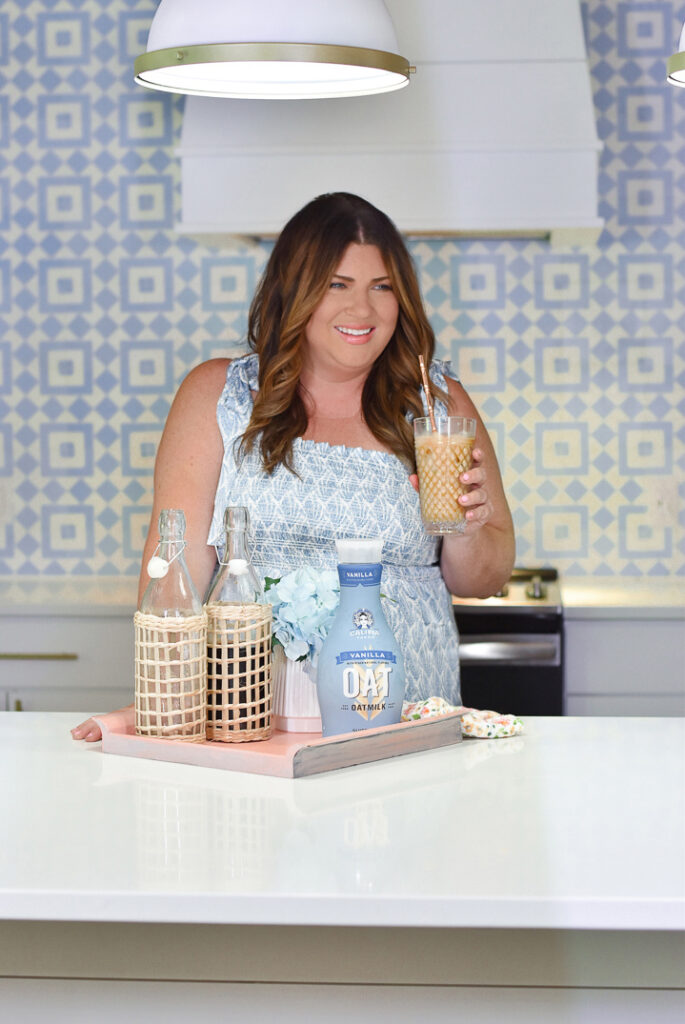 Ingredients
Brown Sugar Syrup
Califia Farms Vanilla Oatmilk
Espresso (either use brewed shots or a cold version like I have here)
Brown Sugar Syrup
Serves 1-2
¼ cup Brown Sugar
¼ cup Water
Dash of Cinnamon
Dash of Vanilla
Heat brown sugar and water over medium heat until simmering, stirring often.
When sugar is dissolved, add a dash of cinnamon and vanilla
Remove from heat and let cool. Store in an airtight container in the refrigerator.
Brown Sugar Oatmilk Espresso Latte
Fill cup with ice cubes.
Pour 2 shots of espresso or 1 cup cold brew espresso concentrate.
Pour 2-3 tbsp brown sugar syrup.
Pour Califia Farms Vanilla Oatmilk to taste, about ½ cup.
Stir vigorously with metal straw or spoon.
This makes a grande size serving that isn't overly sweet. You may want to add a third tablespoon of syrup if you prefer a sweeter taste or adjust the ratio of espresso to oatmilk. You can also make this in a mason jar and shake it for a minute to get a more frothy consistency.
If you make this, I would love to hear how you like it! Tag me on Instagram @jamiray when you do.