This post is sponsored by Great Day Farms. All opinions expressed are my own.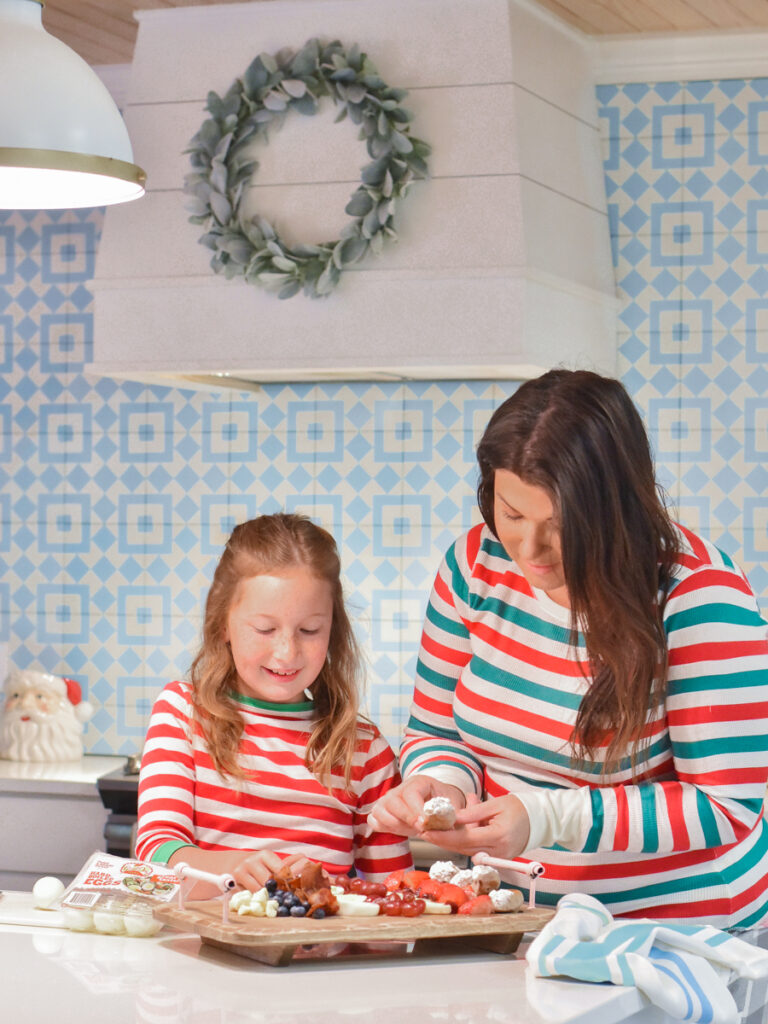 Who doesn't love a charcuterie board? They're easy to eat, simple to assemble and a delicious way to snack. Enter kids charcuterie. I don't know why I've put off making a kid-friendly version for so long but with the holiday season upon us, I knew this would be a great time to put together a festive board I know my kids will enjoy.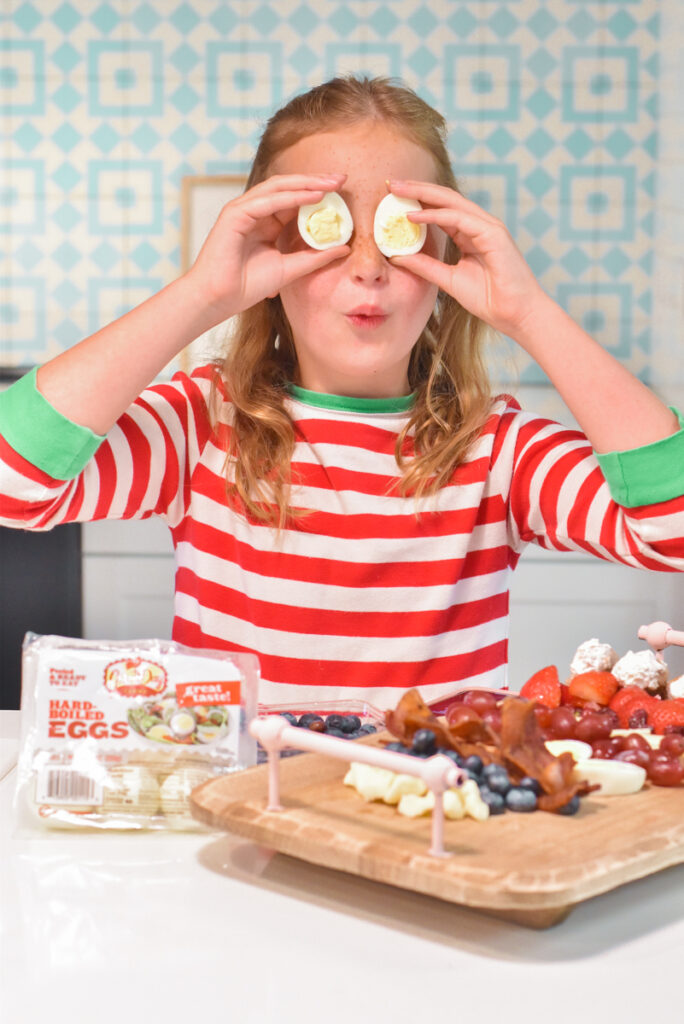 Kids Charcuterie is Perfect for Little Guests
If you're planning to have family or guests over, charcuterie boards are a great way to provide food without a huge prep effort. Guests can graze and nibble as they please. If you're like me and anticipate a few lazy mornings over the holidays, a snack board allows everyone to eat at their own pace without a big sit-down (since there will be enough of those for the main events).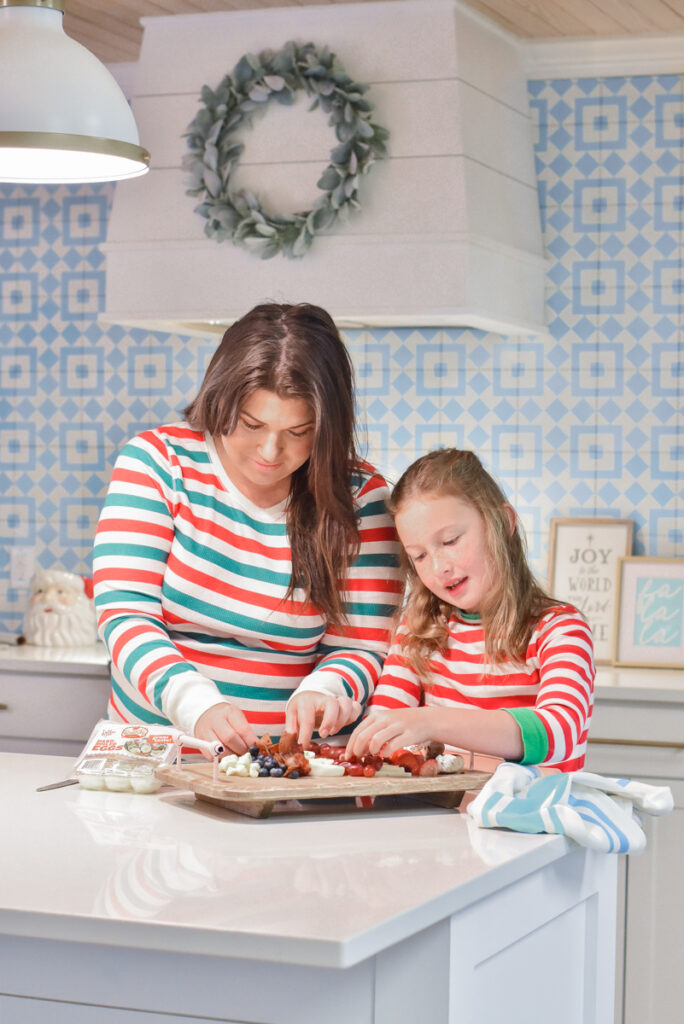 Boards are Easy to Make
Charcuterie boards are so easy to put together and really anything goes. Just think about what your family or guests might typically gravitate toward. Mix cheeses, proteins, fruits or veggies. Add nuts, crackers, dips, jam, or anything in your pantry that fits. Arrange the ingredients in groups and bunches. Emery and I decided to arrange ours into a Christmas tree shape for a festive take for the holidays.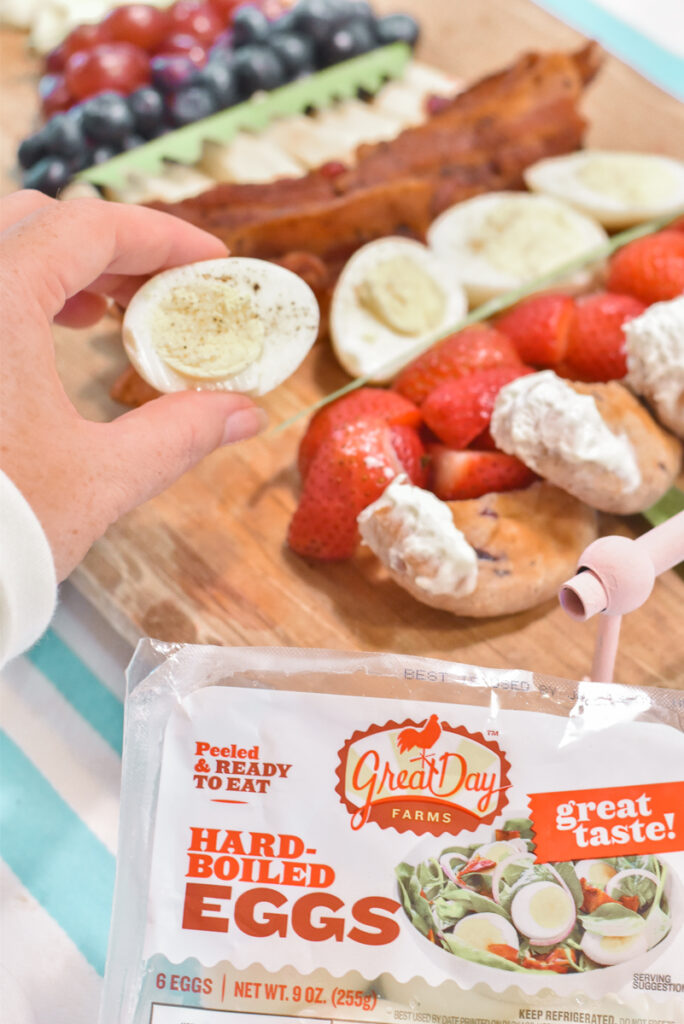 So Many Delicious Details
For this board, we wanted a breakfast theme that was fun and super kid-friendly. Everything on it is a food my girls would normally snack on or devour in their lunch box. I used cheese curds, grapes, blueberries, cranberry cheddar, peppered bacon, boiled eggs, strawberries and blueberry bagel bites with cream cheese. For a really easy addition to our board, I used Great Day Farms boiled eggs, which are found in the deli section at Walmart. They're delicious!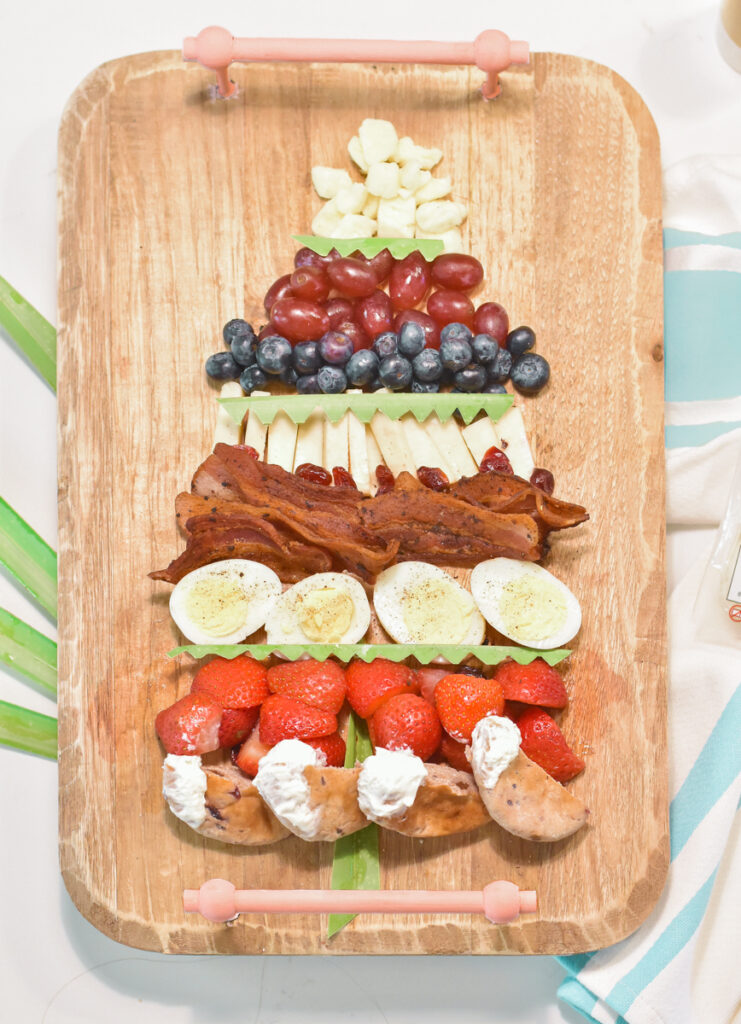 Depending on how adventurous your kids are, you can really spice it up and add fun details to your kids charcuterie. Think chicken nuggets and mini waffles, with a variety of fruits. Or a DIY avocado toast board with mini slices of bread to build on. The possibilities are endless, but more than that, there's really no wrong way to do this.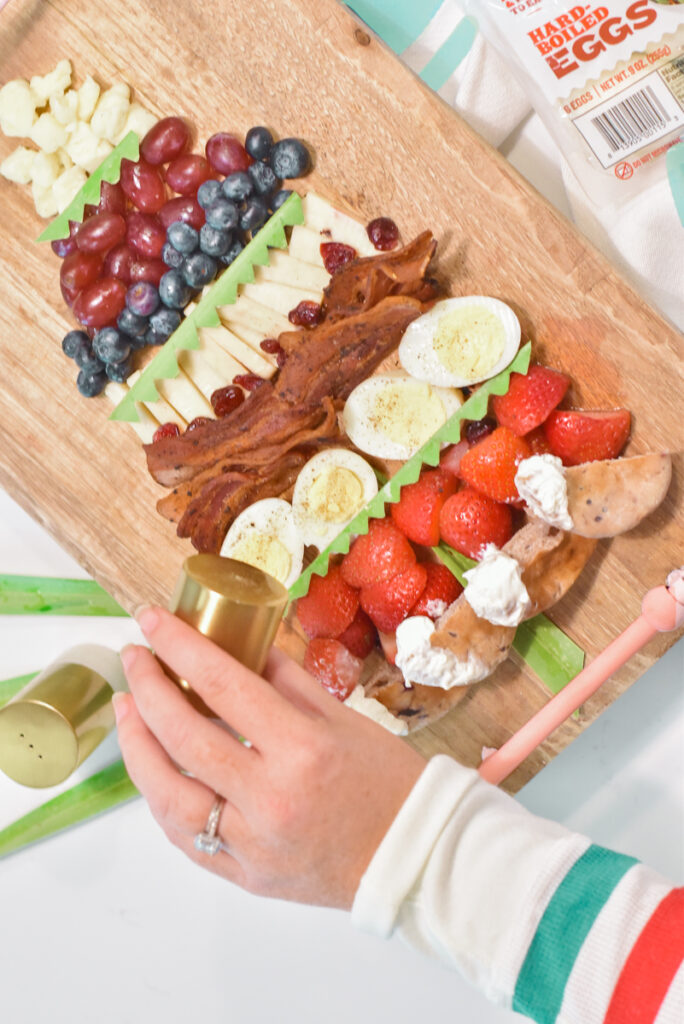 Put the Kids to Work
Since this is fail-proof, it's a wonderful way to get your children involved and let even the little ones help. If they're old enough, they can cut fruit and cheese and if not, you can pre-cut any items and let the kids do all of the arranging. That just leaves you to supervise and tweak at the end if you can't resist being hands off (guilty on that one!).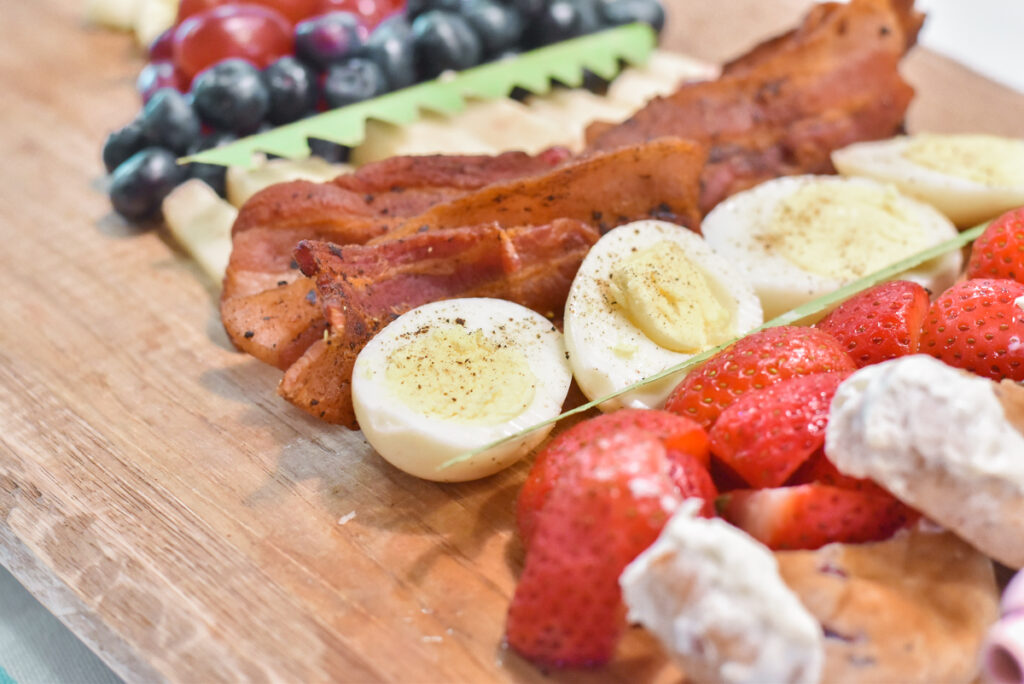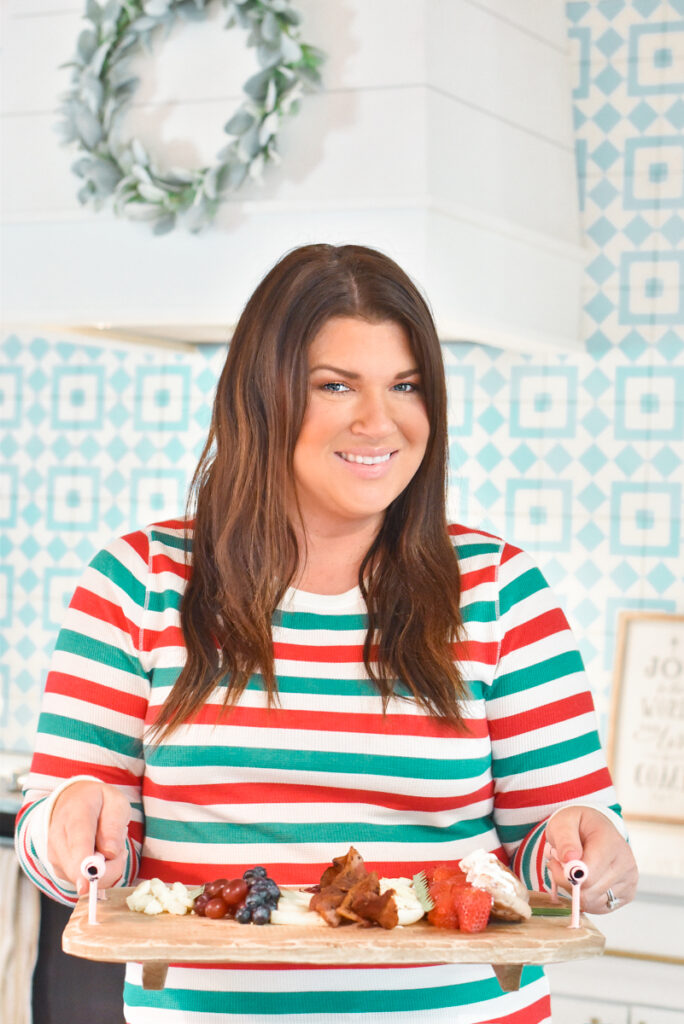 My striped pajamas are linked here.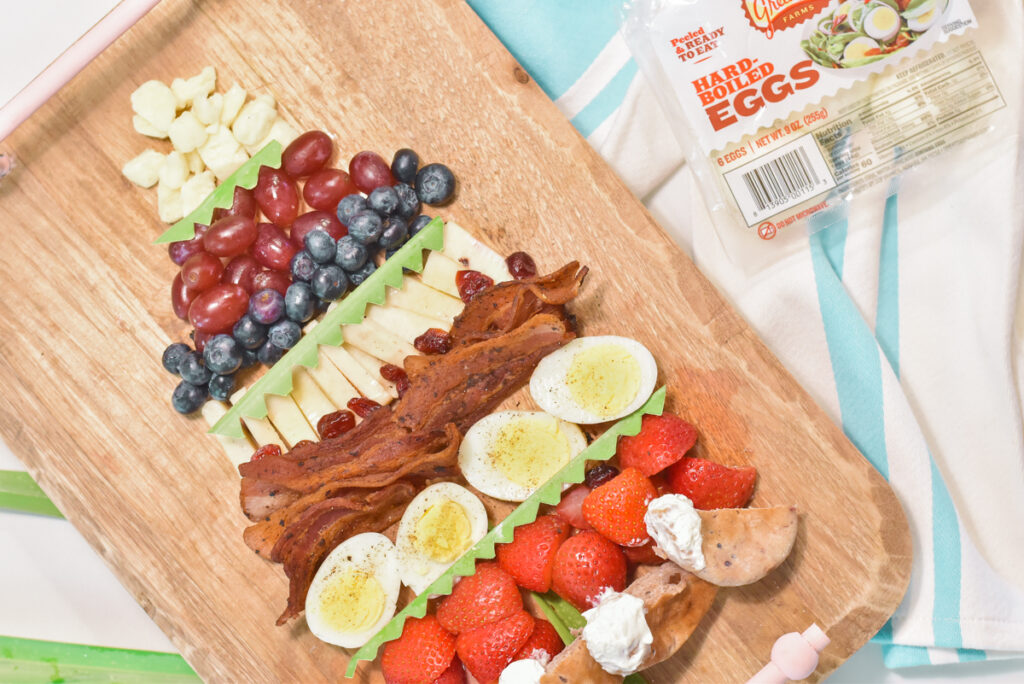 What do you think? Is this something you would make for your family this holiday season? Any favorite ingredients your kids love?