30A has picture perfect spots for your Instagram and family photos all year long, but during Christmas time, it's even more beautiful. In this post, I'm sharing a few of my favorite places to snap a holiday from Seaside to Rosemary Beach to Sandestin and beyond. There are really too many places to include in one post and one spot could inspire 1,000 different photos, but here's a short list to get started.
And if you don't have a photo for your Christmas card just yet, use one of these spots as a festive backdrop.
(Note: there are honestly ENDLESS holiday photo ops along 30A, this is just a highlight of my favorites)
Seaside
Seaside Post Office
Seaside already looks like a movie set year-round, so you know the holiday decor is going to be adorable. I love so many of the store fronts and the giant Christmas trees, but my favorite has to be the post office.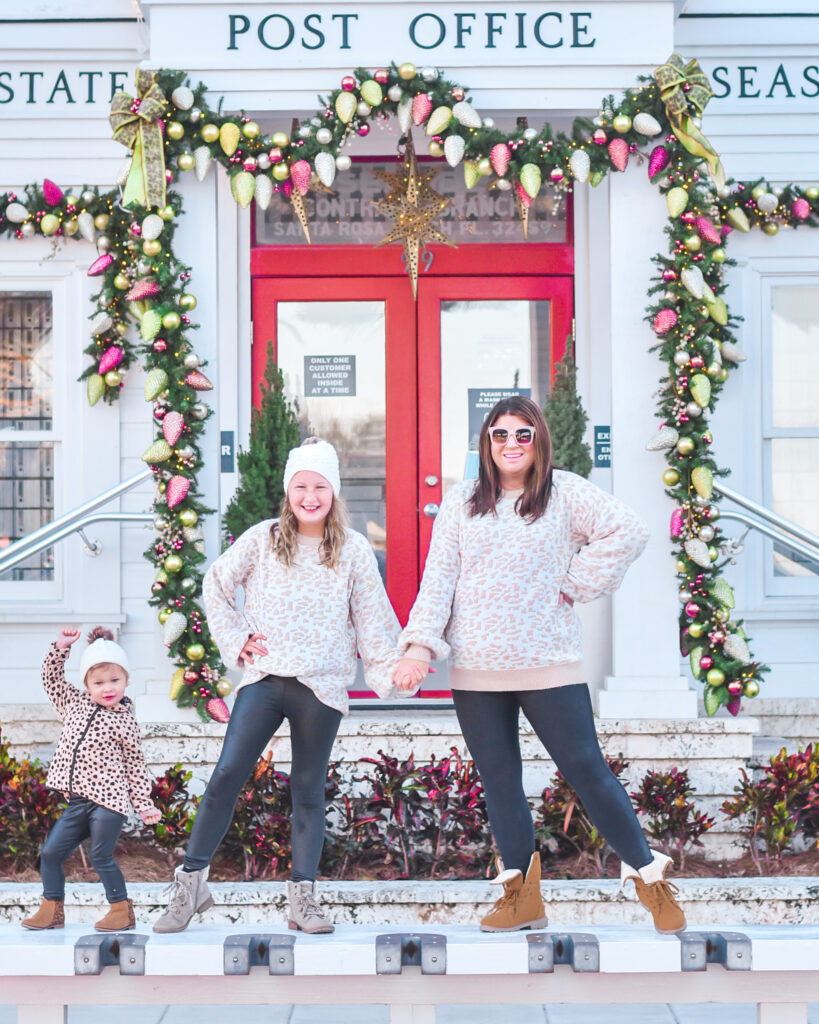 Seaside Pavilions
The beach walkovers are all picturesque, but the main Obe Pavillion is covered in lights and looks so pretty at dusk. You can actually see it lit up from miles down the beach!
Seaside Amphitheater
For Christmas on 30A festivities, this is typically a hub for events and fun. While this year is different, there's still a beautiful tree on stage in the amphitheater and adorable decor around all the shops. I love the nutcrackers outside The Seaside Style. We have the same one here!
Alys Beach
Alys Beach Butteries
If you don't know what a buttery is, these are the white structures on either side of 30A that frame the entrance and exit to Alys Beach. They're an architectural moment and so chic on their own, but for Christmas they have a little extra festive details added. From wreaths to bows to garland stretching across the street, getting this in your holiday shot is such a cute photo op.
Rosemary Beach
Rosemary Beach Barrett Square Lights & Tree
This giant tree with blue lights is always a beauty and the entire park area is lit with every tree wrapped in lights. It's beautiful all day long, but dusk is my favorite time for a pretty sunset sky as it gets dark and all the lights take center stage.
Rosemary Beach Post Office
This enormous oversized wreath is perfect in its simplicity and makes a fun holiday photo op to stand in front of. It's right behind (south of) the Christmas tree in Barrett Square.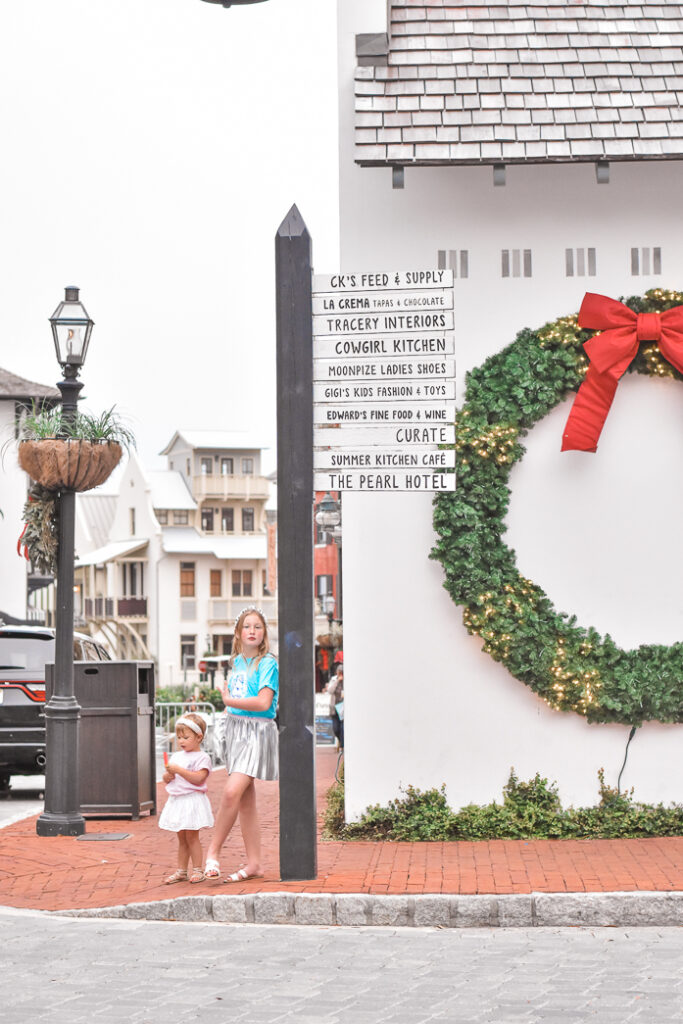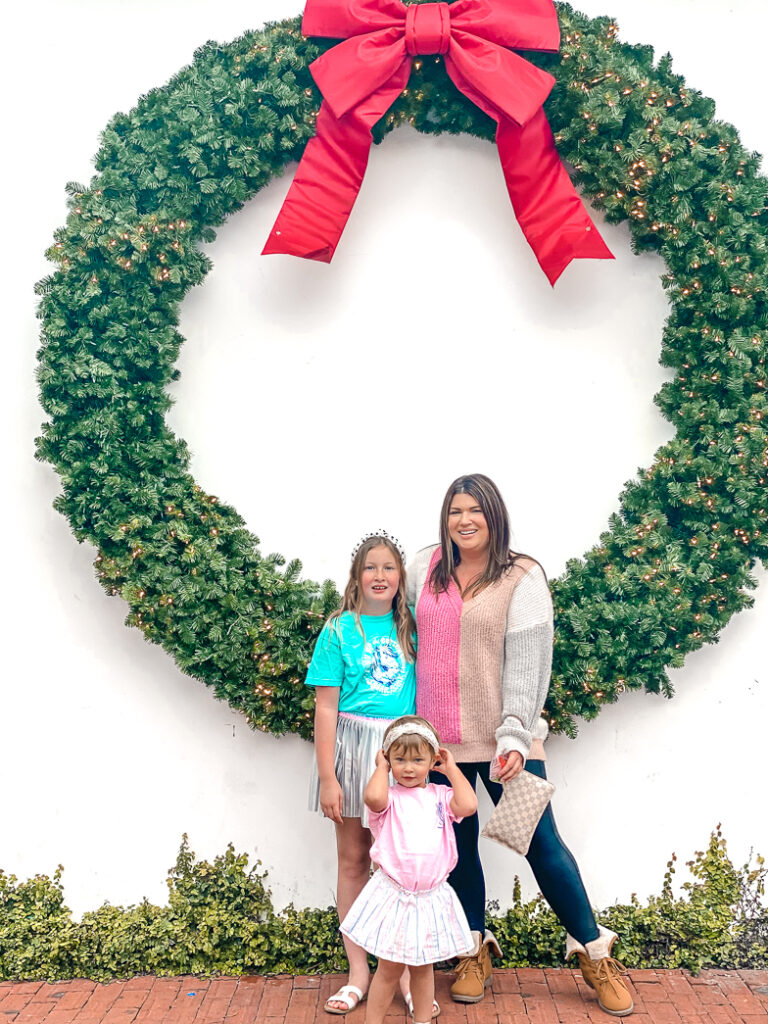 Rosemary Beach Town Hall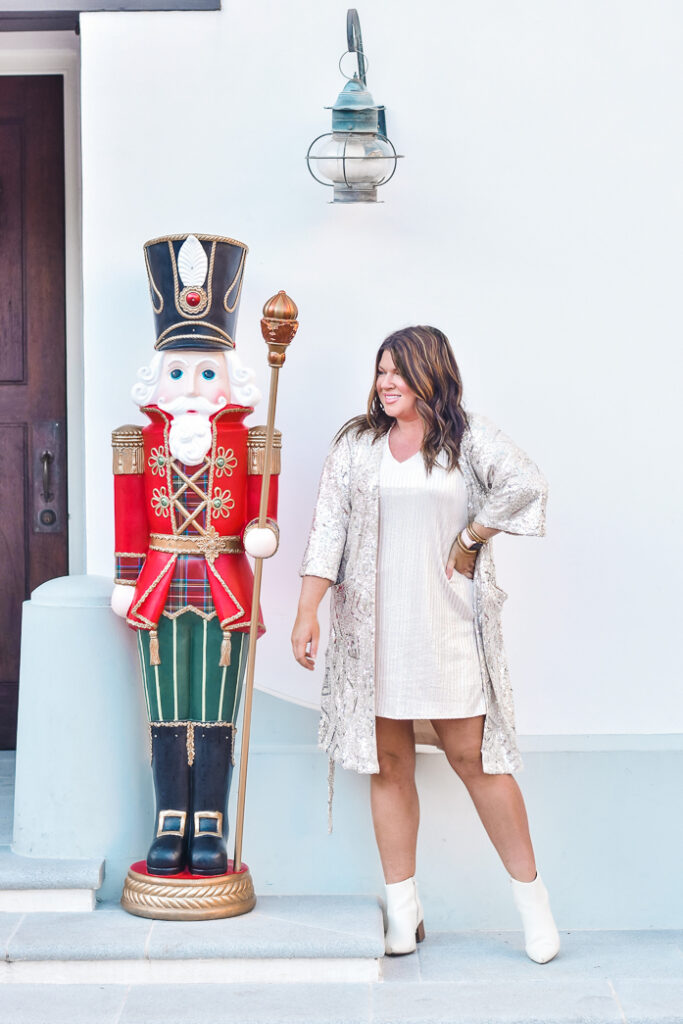 Let It Shine Dress & Sequin Duster
White Animal Print Sweater (E is wearing S, I'm wearing L)
Inlet Beach
30Avenue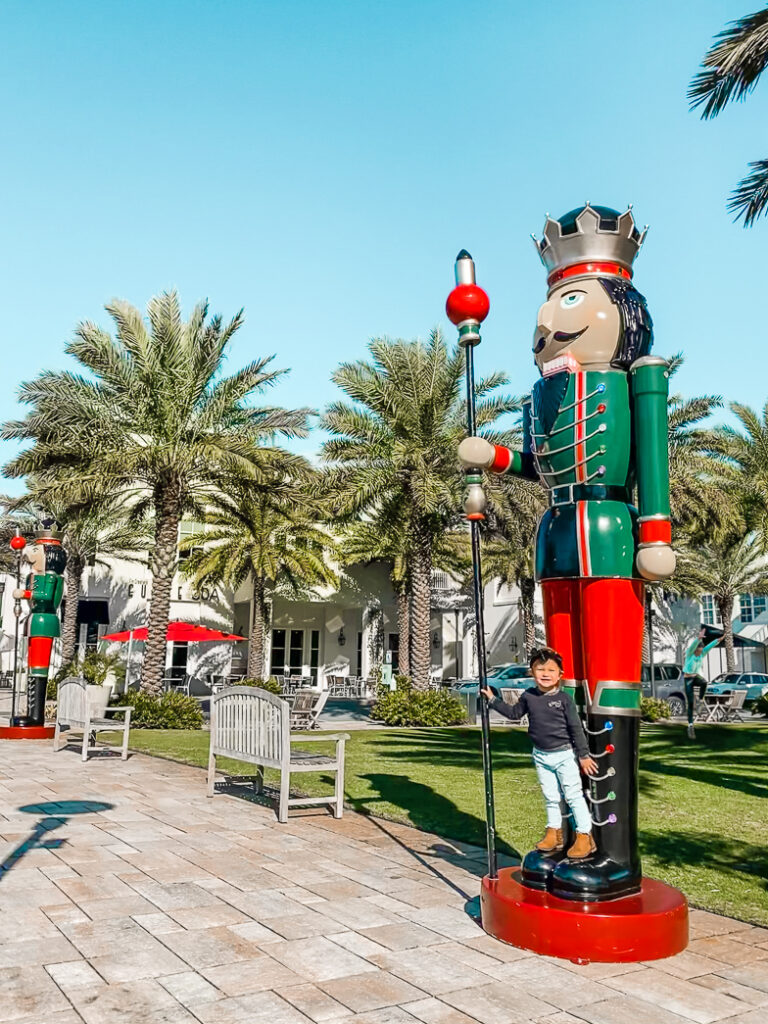 Sandestin
Baytowne Wharf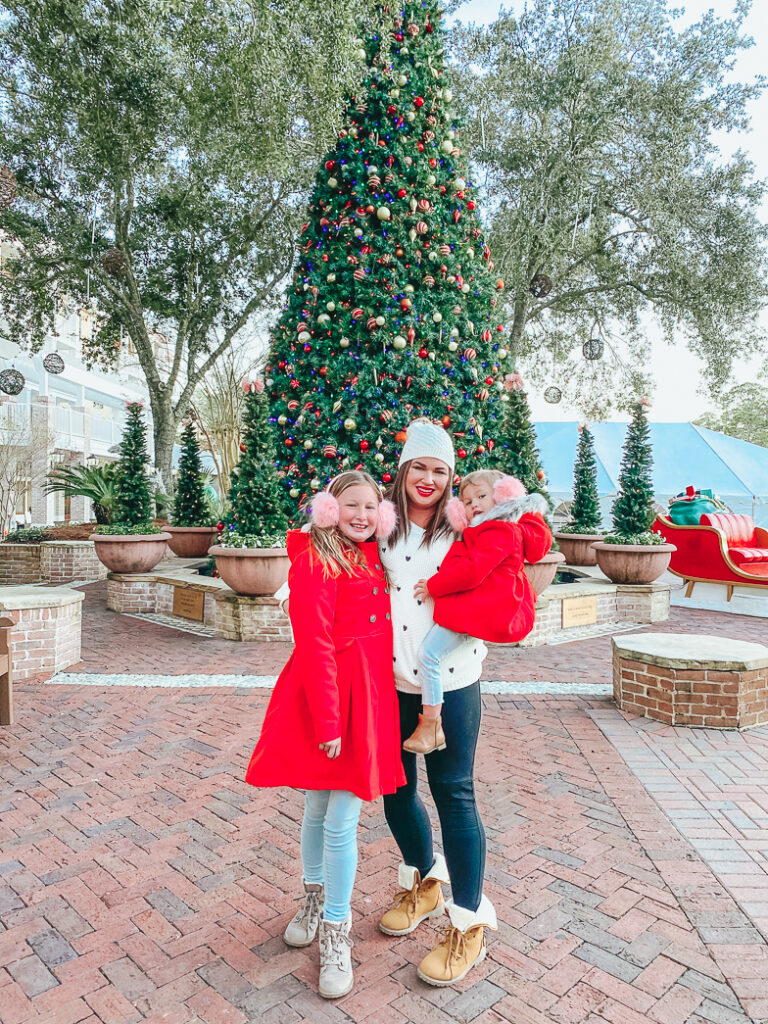 Baytowne on Ice