If you've been following me long enough, you probably know by now that my weakness is a cotton candy sunset. You might say I'm a little obsessed, especially our own 30A sunsets. When the bright blue sky melts into a rainbow of pastel colors and beautiful ombre, it's one of my favorite things in life to see. Sunsets always feel like I'm in a storybook with a little real life magic happening. Truly, these moments can feel like a dream!
In a year of ups and downs and challenges, it's not surprising to me that these daily moments were a place to escape and feel inspired. No matter what's happening in the world, these beauties performed like clockwork every evening and it was something consistent that I appreciated so much over the past 12 months.
I think we can all agree this year has been a lot, but it's also been a reminder to appreciate the small things, the simple things and the things beyond our screens. When Zoom and working from home feel like too much, 30A sunsets are a welcome reprieve. They shined bright this year and I received so many messages echoing my appreciation.
Even when visiting the beach in person is a little harder, these sunsets were something we enjoyed together, near and far, and I love that I could share that with you.
Here are your most liked and most purchased from 30A Mama.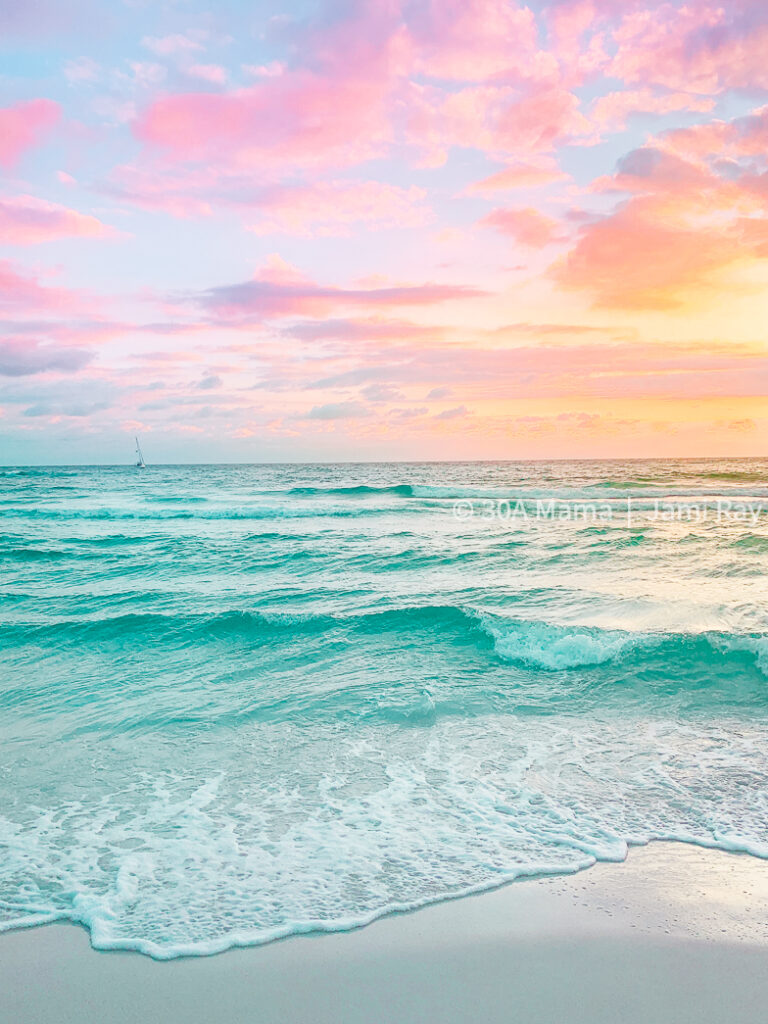 Candy
This 30A sunset was taken February 2020. It was one of those magical evenings with so much cloud texture in the sky, clear emerald water making waves and so many pops of color blending in the sky. It seems to have every color and together they make the most gorgeous sunset. This one was a popular 8×10 purchase, but the #1 most purchased sunset poster of 2020.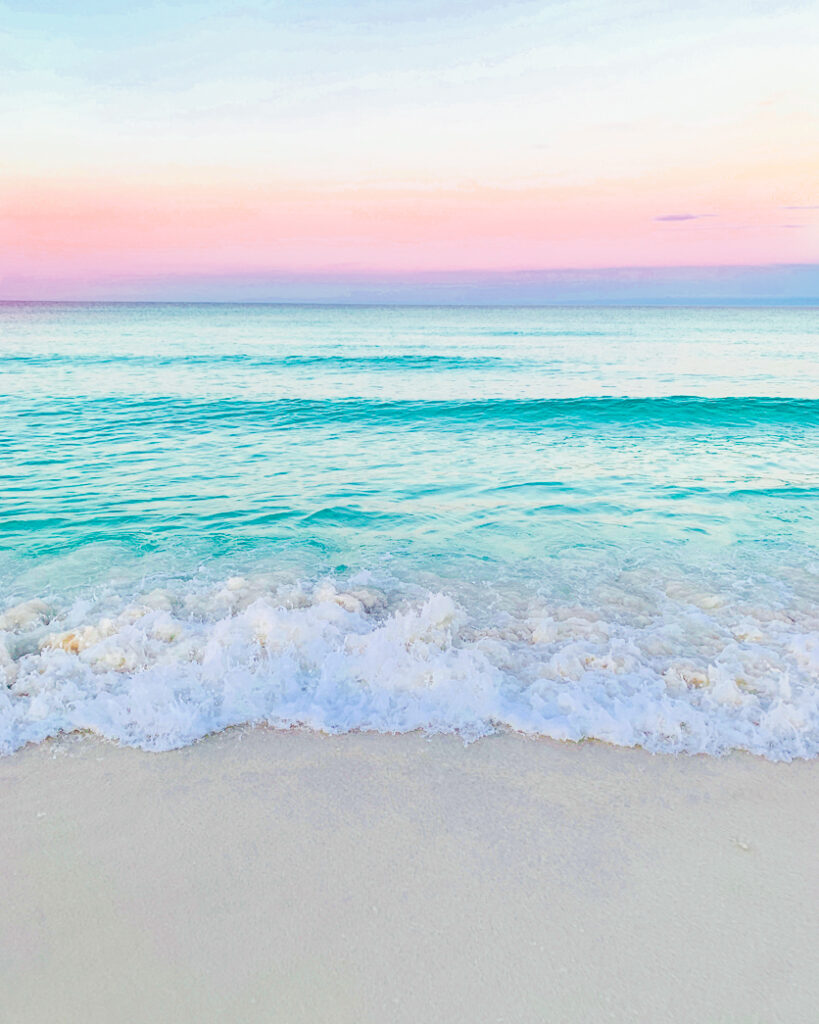 Rainbow Sunrise
Sometimes the early bird gets the worm, or in this case… the most beautiful sunrise! The spectrum of colors covers the entire rainbow from blue, yellow and orange to pink, purple and the green water. This was not only the most liked beach scene I posted, but also one of the most purchased in the 30A Mama shop. For the wild year 2020 has been, I can't help but think that this sunrise's popularity is a sign we're ready to welcome a fresh start and bright year ahead in 2021. Let's hope!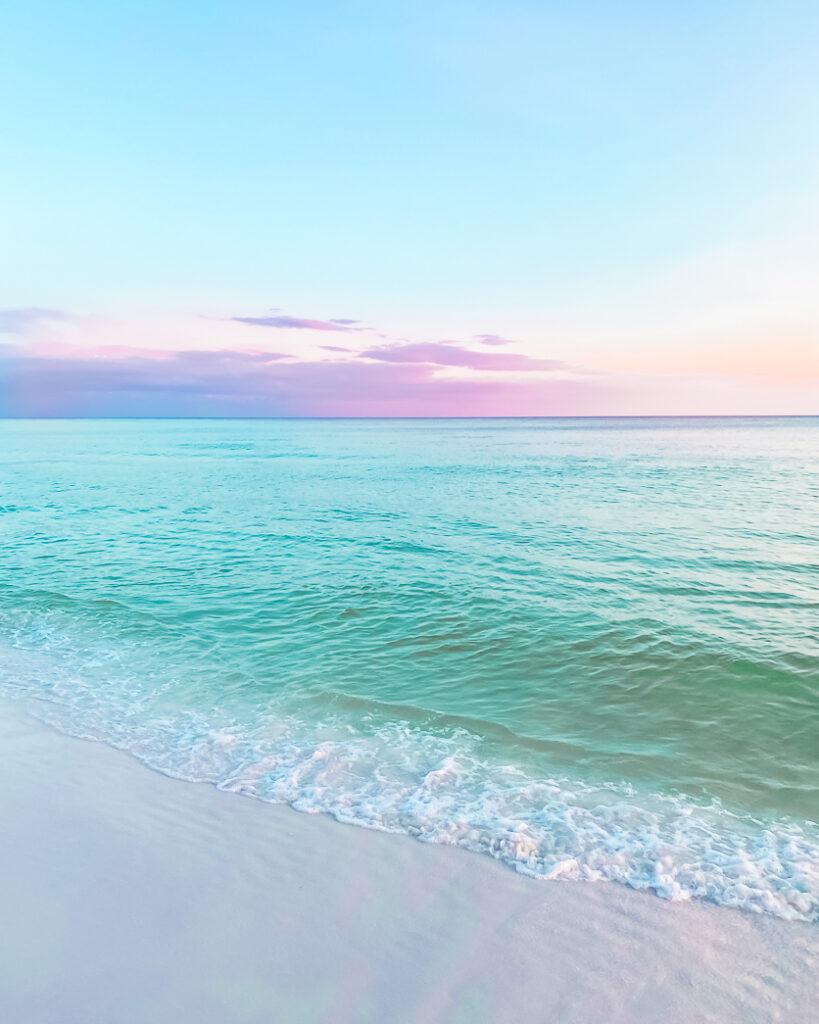 Sea Glass
Gotta say, this beauty is right on trend. Lavender, mint and sky blue are coming in hot for 2021 and the Sea Glass sunrise captures them so nicely. This was taken in September on one of the first cool stretches we had and I love how icy it feels with the hint of peach to balance and warm. 30A Mama shop.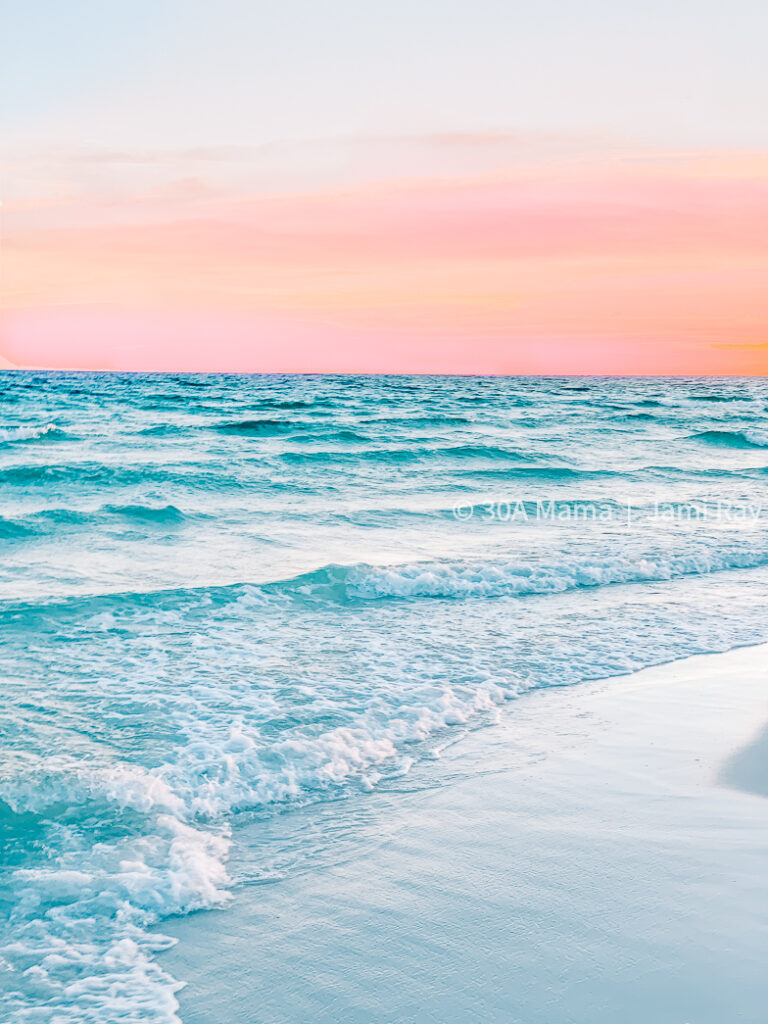 Pink Fire
The pink and peach tones of this sky stand out like fire and I love the way they mix together. Against the blue water, it's a beautiful scene I missed so much. It feels calm and fierce at the same time. Walton County beaches were closed for the month of April — the first time I can ever recall in my 20 years at the beach — and this photo was the first sunset taken May 1 when they reopened. So many of us were thankful to have tourists return to allow our families to make a living safely and cautiously. What a joy it was to be back on the sand in my happy place.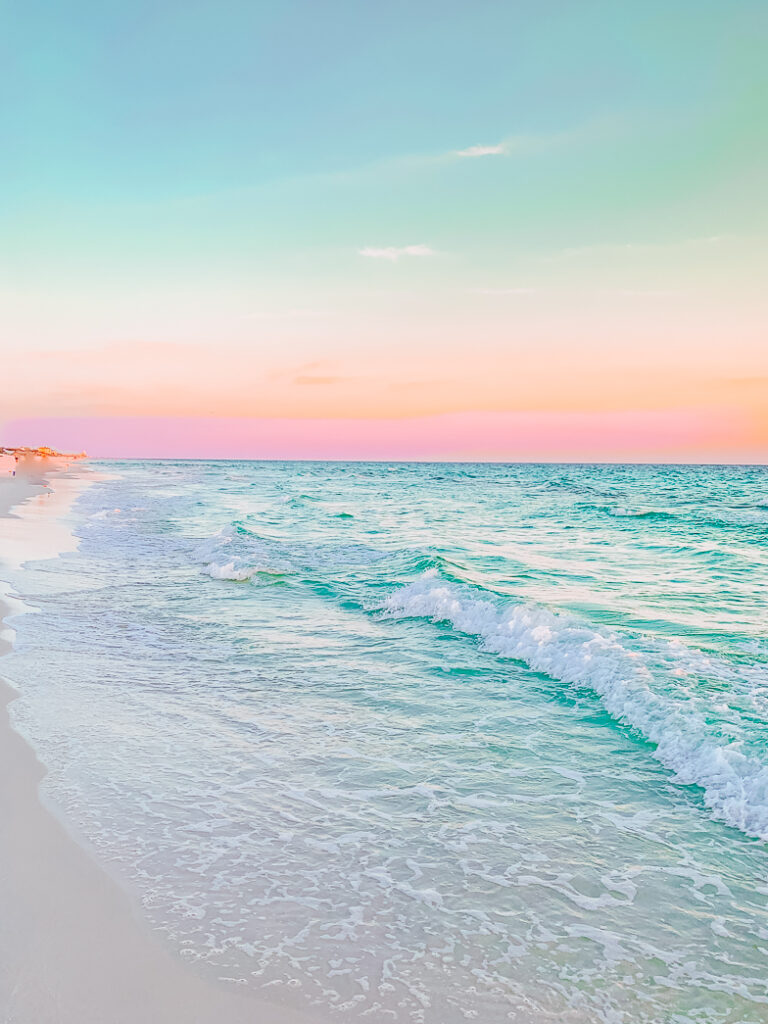 Salty & Sweet
Taken in the heart (or heat) of the summer, I remember how hot and humid this day was. The kind where you sweat instantly and any hint of a breeze is welcome to cool down. It felt like we had been working non-stop for weeks trying to make the most of tourist season and were uncertain if things would shut down again. It was a long stretch that we're thankful to have worked, but at the end of a busy day, I loved escaping after dinner to catch the last colors before dark. This one didn't disappoint with its salty waves and candy sky.
Even More 30A Sunsets
Which one above is your favorite? Our 30A Sunset Series continues to grow and I always enjoy seeing which print customers pick. In addition to the favorites above, here are a few more that were popular purchases in 2020.