I'm so excited to share my favorite Valentine's Day gift ideas because this year they're all from the 30A Mama shop! It's the first time I'm able to share all these sweet things from my own boutique and let me tell you that's a big deal over here.
The girls helped me in picking out the most adorable things for your little valentines. From swimsuits and sunnies to inspiring story books to mini purses and a fabulous jelly beach tote, it's all here at 30A Mama.
And as always, if you're local or local for a week, you can choose local delivery at checkout and we'll drop these right at your door.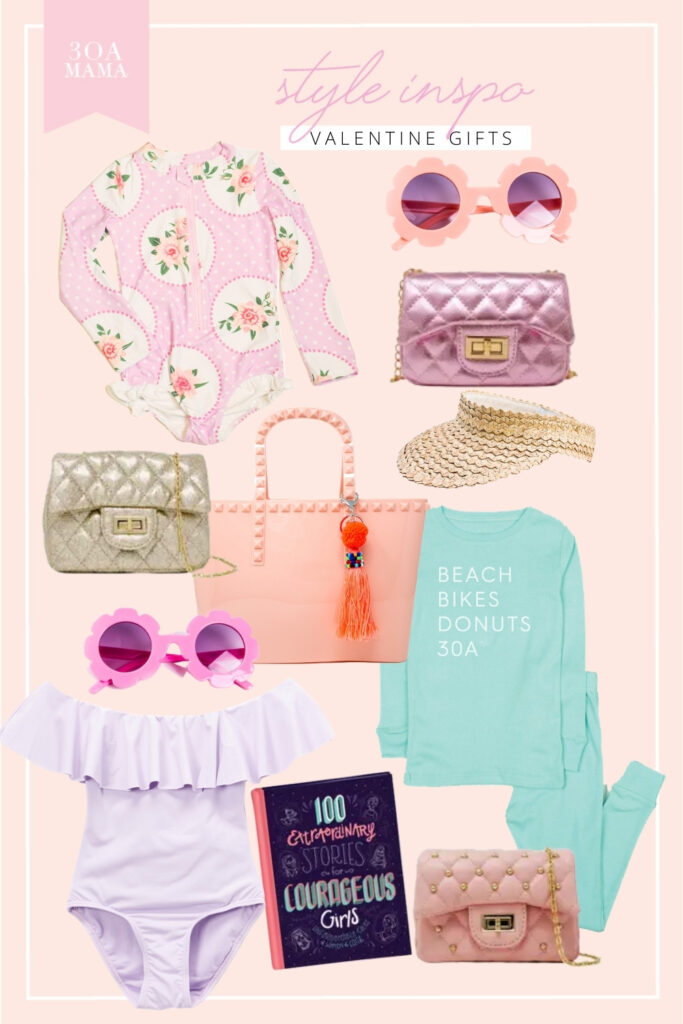 30A Mama Valentine's Day Gift Ideas
pink floral Sweetheart Swimsuit
Mini Coco purse in metallic lilac
Mini Coco purse in sparkle gold
So Jelly Tote with tassel
Beach Bikes Donuts 30A Pajamas
Extraordinary Stories for Courageous Girls book