Calling all book lovers and beach bums! If you're like me and love to get lost in a story while digging your toes in the sand or cruising down 30A, I've got just the list of books you need to make these sunny days even better with a good book.
Being a busy mom and a book lover doesn't always go hand in hand, but if you're like me and need to get your fix while juggling everyday mom life, you've got to try Audible. Having a soothing voice read to me while I'm working away at my desk, doing those after school chauffeur runs or just relaxing in a quiet moment is my definition of luxury. (I don't think I realized this was a luxury until becoming a mom – ha!)
FYI, with an Audible subscription, you get 1 credit per month to enjoy a book of your choice – whether you're in the mood for a biography, a thriller or a little romance. Enjoy a one-month FREE TRIAL on me when you go to audibletrial.com/30amama
Here are all the books I'm reading (or listening to) so far this year. This post is updated as I finish more so check back and be sure to leave your suggestions in the comments!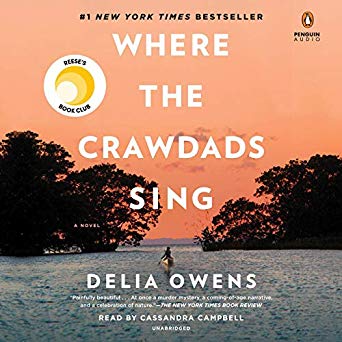 Where the Crawdads Sing
Wow! This one really sucked me in! I'd heard so many good things already about this book, and for whatever reason, just put off reading it. I finally started it and couldn't stop. I finished listening in a couple days flat. The story centers on Kya, a little girl from the North Carolina marsh area whose mom abandoned her to escape an abusive relationship and whose dad did little to care for her until he eventually stopped coming home. Kya was left to raise herself and live off of the marsh. She grows into a beautiful young woman and manages to survive by selling what she collects and harvests from nature. She befriends Tate and eventually starts dating Chase, who is found dead in 1969. Kya is accused of murdering him and the book then goes back and forth piecing together the trial details and Kya's reflections back on what played out as she comes of age. If you like true crime and courtroom dramas, this one is a winner, but it also has so much texture with the history and nature references. Plus, there's a good twist at the end, which I love!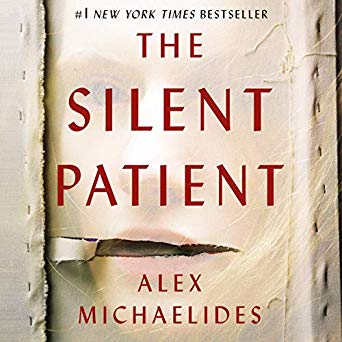 The Silent Patient
I'd heard so much hype about this book and y'all know I love a good thriller, so this one came with plenty of anticipation. It's really an intense story that flips between the point of view of Alicia, who has gone mute and been put in a secure psychiatric facility called The Grove after being accused of killing her husband, and Theo, who's a psychotherapist with a mission to connect with her and bring out details of the event. I liked the way it follows along Theo's story detailing his new job at The Grove, his therapy sessions with Alicia and reflecting back on his past and personal story. Alicia keeps a diary and we slowly learn more about what really unfolded. It's not the kind of thriller that has a rollercoaster of reveals or twists, but all the detail along the way makes the truth so good in the end.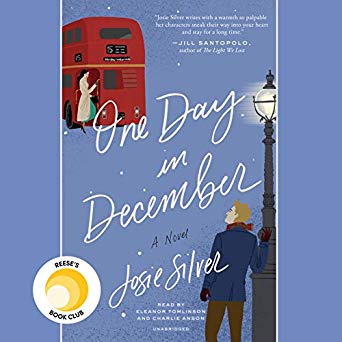 One Day in December
This was a light read and a cute story by Josie Silver about a girl who meets the man of her dreams briefly and has such a spark that she can't help but search for him for weeks and months after their random encounter. For a moment, it reminds me of Something Borrowed, because her best friend in the whole world happens to meet the same man and begins dating him, without knowing it was the original mystery guy.
Educated: A Memoir
This real-life story is a little wild. Written by Tara Westover, the story covers everything from narrow-mindedness, quiet abuse, and the anti-establishment views her family shared to the experience of venturing out and discovering the world for herself, coming home with new views and eventually, overcoming those simple beginnings and social constraints to emerge on the other side with knowledge and experiences no one can take away. It was a fascinating read with so many layers including how her family operated off the grid and self-sufficiently, but I'm in awe of the fact that she had essentially no education for K-12 when she should have been "home-schooled" and worked to earn a doctorate at Cambridge. Obviously her story is extreme compared to our everyday lives, but it made me think about the things I do the same or want to change because my parents did things that way and how my kids will keep or change the things I do for themselves.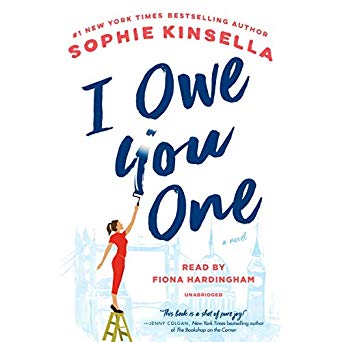 I Owe You One
I love Sophie Kinsella's books and have been giggling at the humor she sprinkles in her books since I first read Confessions of a Shopaholic when I was a teenager. This story focuses on Fixie, a girl who's a bit of a pushover, and receives an IOU after saving a business man's laptop from a coffee spill one morning in a coffee shop. This wasn't my favorite book as far as the characters and story go, but overall, it was cute and funny with Fixie doing her best to help everyone around her before finally having to take charge and be assertive for herself, her love life and her family.
Others on My List:
Girl, Stop Apologizing Amazon // Audible
I'm Fine and Neither are You Amazon // Audible
The Overdue Life of Amy Byler Amazon // Audible