This post is part of my weekly Q&A series "30 Questions on 30A" where I interview friends, blogger babes and girl bosses to learn what makes them tick and find out their 30A favorites!
Have you ever stumbled upon one of those Pinterest images with side by side outfits – one a fabulous celebrity wearing a cute outfit and the other is a girl wearing the totally attainable everyday version? Chances are the girl wearing the everyday outfit was Jeanette Johnson. Jeanette is the blogger behind J's Everyday Fashion and makes it her mission to help women find affordable fashion to recreate their favorite looks using budget friendly items and clothes already in the closet. She does it all with panache and a healthy dose of color – which I love! Maybe there's something about being a Florida girl that draws us to brights. Read on to get to know J in this fun Q&A.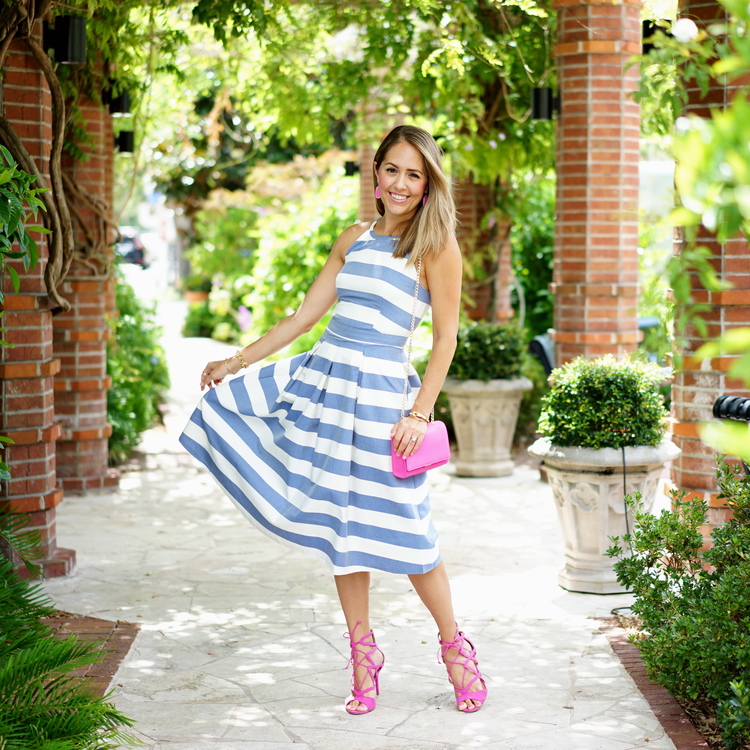 1. How do you describe your personal style?
Experimental, colorful, adventurous
2. How did you first hear about 30A?
On a writing assignment for VISIT FLORIDA
3. Favorite 30A memory so far?
Tie between a girlfriend's bachelorette party and South Walton Fashion Week!
4. Favorite tourist spot on 30A that is a guilty pleasure?
Seaside boardwalk
5. What do you order when you get coffee on 30A?
All milk, no coffee – love the taste but can't do caffeine
6. Who would you dream of having coffee with?
I'd text Nicole (Paloma) to meet up – she inspires me so much!
7. Best spot to grab cocktails?
The piano bar at Baytowne Wharf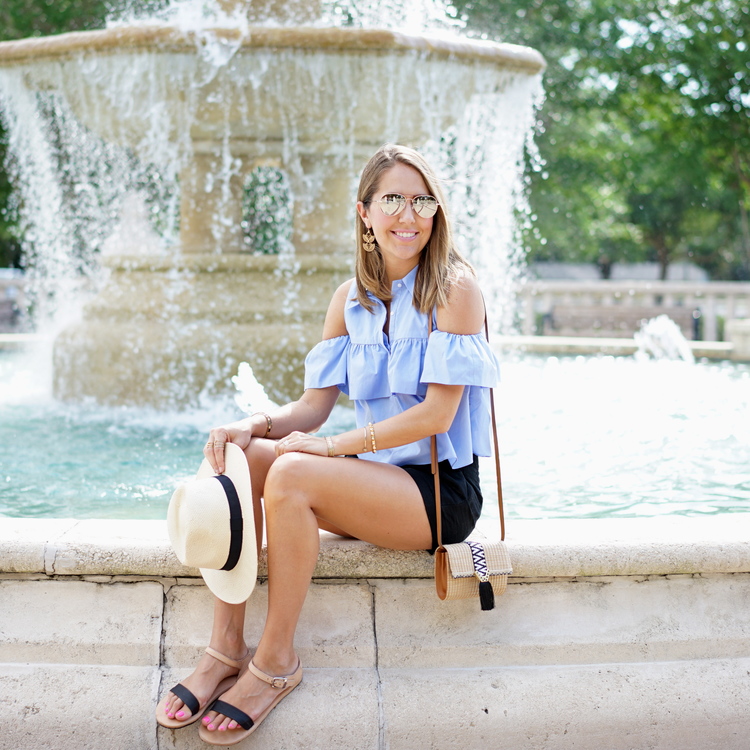 8. Favorite date night restaurant?
Caliza Restaurant in Alys Beach
9. Favorite sunset view?
From a boat, ideally
10. What's in your beach bag?
Sunscreen, frisbee, waterproof speaker and a good book
11. Favorite color?
All of them!
12. Favorite time of day?
Early afternoon
13. First website you check in the morning?
My email
14. Last dish you ordered?
Blackened chicken salad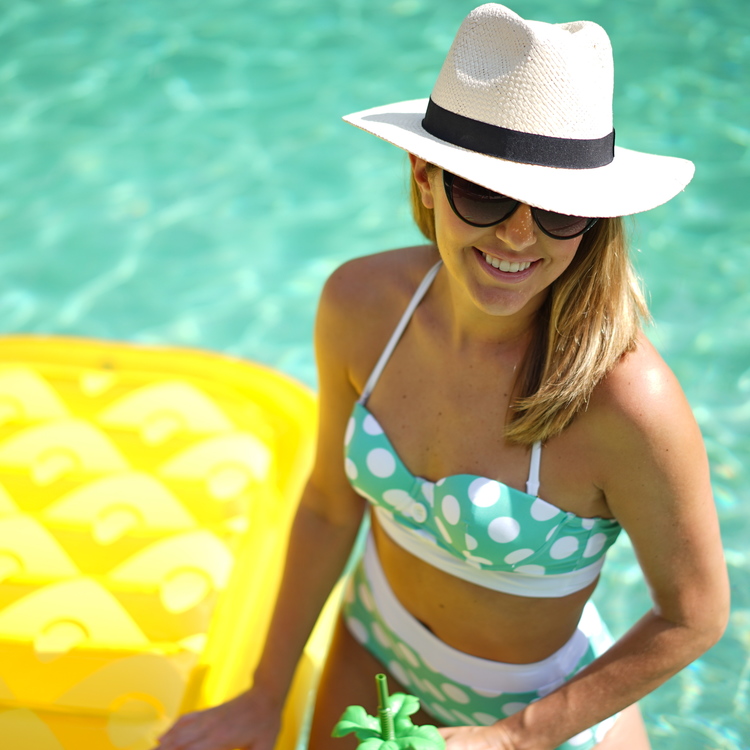 15. Last book you read?
Big Magic by Elizabeth Gilbert
16. Most used app on your phone?
Shazam
17. How long does it take you to get ready in the morning?
Depends where I'm going, but one hour if I'm cooking breakfast and doing my full beauty routine.
18. What one beauty product can't you live without?
Lipgloss
19. What is the last clothing or accessory item you purchased?
A navy jumpsuit I'll be wearing way too much.
20. Favorite fashion trend of all time?
Neon
21. What is your guilty pleasure?
Travel or a night out dancing.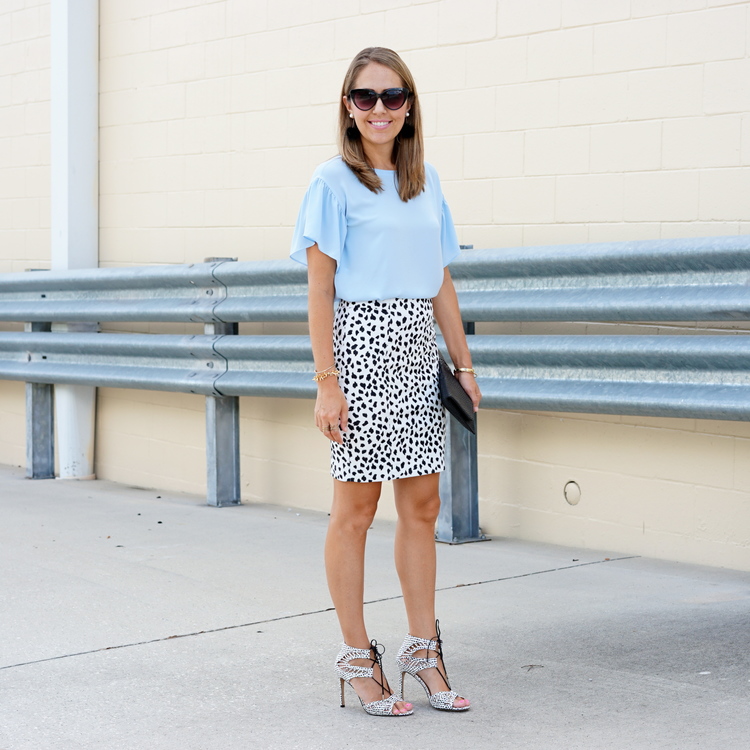 22. How do you unwind?
A hard work out, or being in nature – taking a walk, canoeing, etc.
23. Do you have any hidden talents?
My eyes are two different colors (Or… I know an inordinate number of rap lyrics!)
24. What would you never wear?
Clogs because my feet are proportionally too big for my body
25. Who is the last person you called on the phone (texting doesn't count)?
My grandpa
26. What would you be doing if you weren't on your current career path?
I'd probably be on the other side of marketing and advertising, representing brands that work with influencers
27. Who has been your biggest influence?
Rachael Ray – she is the master of her "lane" in the food world. Down to earth, relatable, things people can cook at home. I have always aspired to be in a similar lane for fashion.
28. What are your best words of advice for aspiring lady bosses chasing the dream?
Success feels like a million little steps that are going absolutely no where. And one day you look back and realize you've scaled a mountain.
29. What most excites you about life lately?
My book coming out this fall! I'm so excited!
30. Who/what is your spirit animal?
Iris Apfel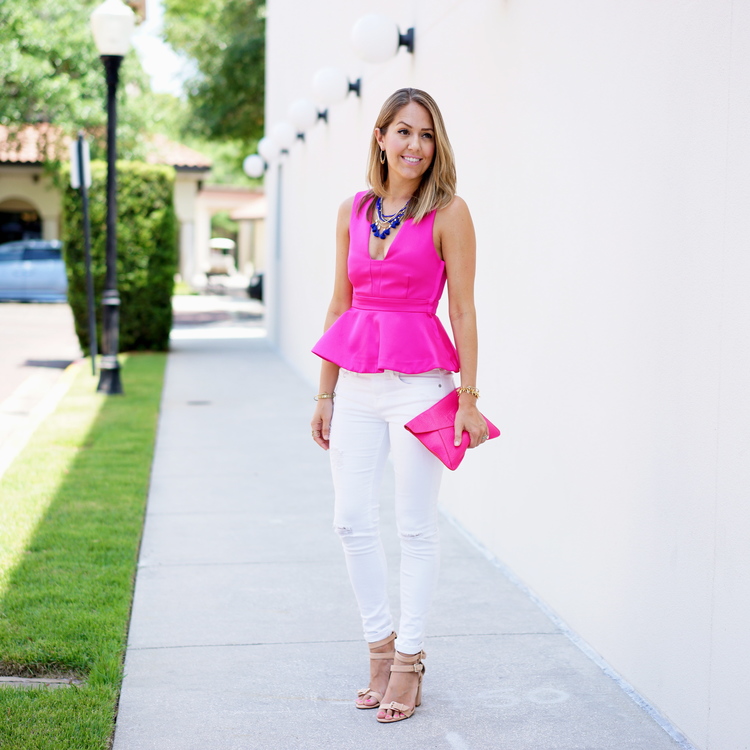 Thanks for reading!
Save this article by pinning the image below.