Today's post is all about lash extensions and bringing out your inner bombshell. In the spirit of taking a little "me" time and indulging my girly ways, I recently paid a visit to Lash Bar Destin. The mission? Pump up my puny eyelashes with professionally applied lash extensions. I'm one of those girls who doesn't skimp on mascara and names eye makeup as my must-have beauty product. Since my eyes are on the smaller side, any help they can get is welcomed with open arms. I've always admired those girls who flawlessly apply their own false lashes for special events or just for fun. Anytime I try, I end up with glue in my eye or wonky, uneven strips that make me look more silly than sexy. Trust me, it's not a good look. Luckily, Natalie at Lash Bar Destin came to my rescue. Since I love sharing these types of things with all of you, I thought you all might have the same questions I did. Read on for Natalie's answers.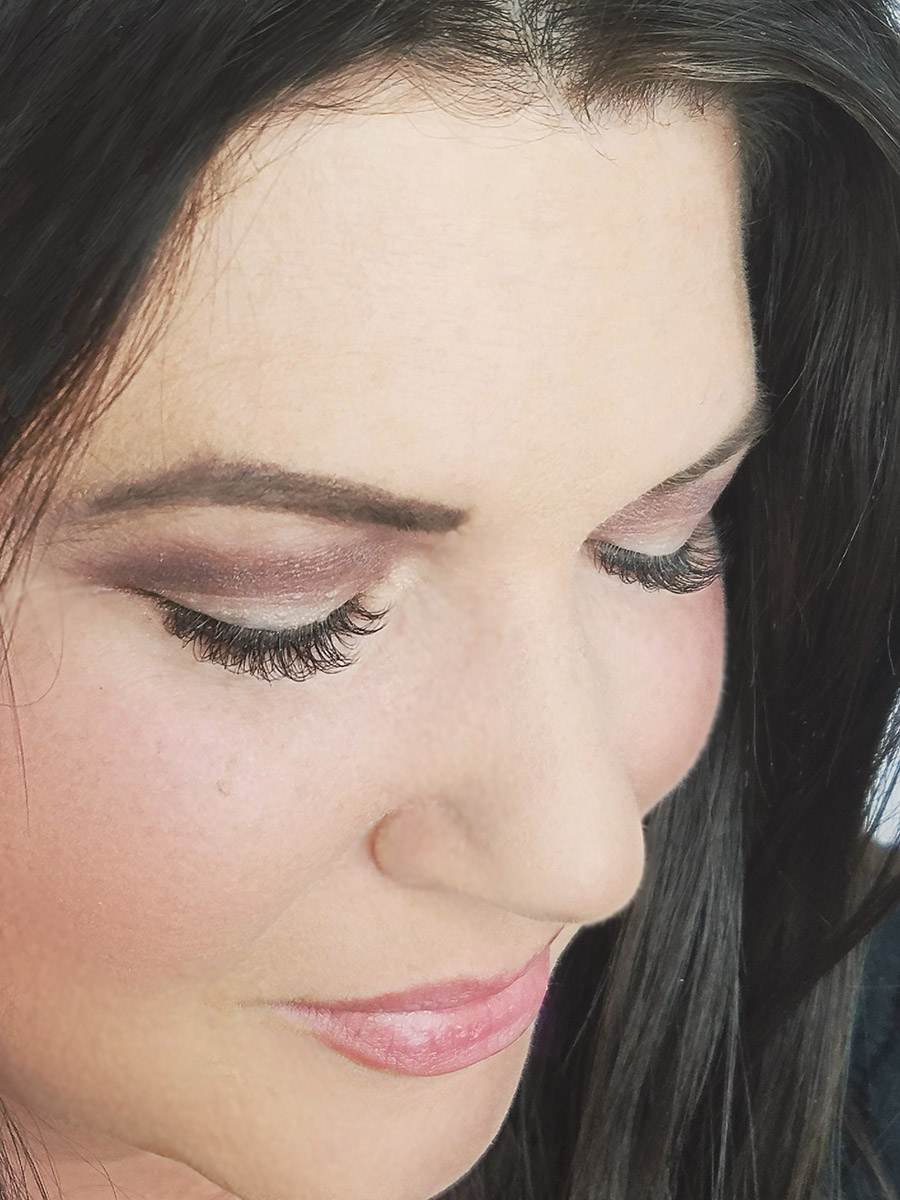 Photo: Lash Bar Destin
1. How long do lash extensions last?
Natalie: Lash extensions typically last 4 weeks. The natural growth cycle for lashes is 60-90 days, so every single natural lash has fallen and grown again in that time. You can plan to maintain with refills around 3 weeks or let them naturally grow and fall off.
2. How do I choose the right lash extensions?
Natalie: Talk to your beauty professional about the look you want to achieve. There are many options for thickness and width and not everyone's lashes will hold the same lash extension. I recommend going 40% longer than your natural lash. I factor in face and eye shape, too. For smaller or deeper eyes, a deep curl lash extensions will look best. The most important thing to me is that they look natural and no one ever suspects you have lash extensions. We are using thin lashes today, so they will be fluffy and full in a very natural way. We can do one extension per lash for a more natural look or two extensions per lash for added drama.
3. What is the application process like?
Natalie: It typically takes around an hour to an hour and a half. You simply relax and close your eyes. It's 100% pain-free. Most clients fall asleep and wake up with beautiful lashes.
4. Can lash extensions get wet?
Natalie: Yes, you can get them wet and it's actually very good to do so after the first 24 hours. (For the first 24 hours avoid water or sweating – no spa, no sauna, no swimming.) Be careful not to rub them, but use a cleanser and gently wipe downward to clean away any makeup or oils. Some ladies think they don't want to wash their lashes for fear the extensions will fall out, but our skin has natural oils that can break down the bond and if we leave them, the extensions might not last as long as they could.
5. What do I need to know about care and everyday makeup application?
Natalie: Having lash extensions is teamwork. I'm doing my best to give you the best application and you have to do your part as well. Avoid mascara as long as possible. I recommend waiting to use it around 2-3 weeks after the initial application and only use water-based formulas. Waterproof mascara is the worst thing you can use for your eyelashes. It can actually damage your lashes when not used or removed properly. Try using makeup wipes instead of cotton to avoid any stray lint in your lashes. It's really very easy to care for extensions and only takes a little extra care.
If you're ready to book your lash appointment, you can find Natalie at Lash Bar Destin and see more details on their website. I love the way I can roll out of bed with fabulous eyelashes and skip an entire step in my routine since I don't have to apply mascara. While I am a little more conscious of my new lashes and want to make sure I'm taking care of them, they really are low maintenance. I like that they don't feel heavy on my lids and aren't noticeable to me until I see my reflection and the way they help my eyes pop. If you're on the fence about trying them, consider it a way to treat yourself to little luxury everyday. Now onto the fashion! Follow my lead and throw on a fun, flirty mini dress with a pair of heels and call it a date night. You'll feel like a total bombshell!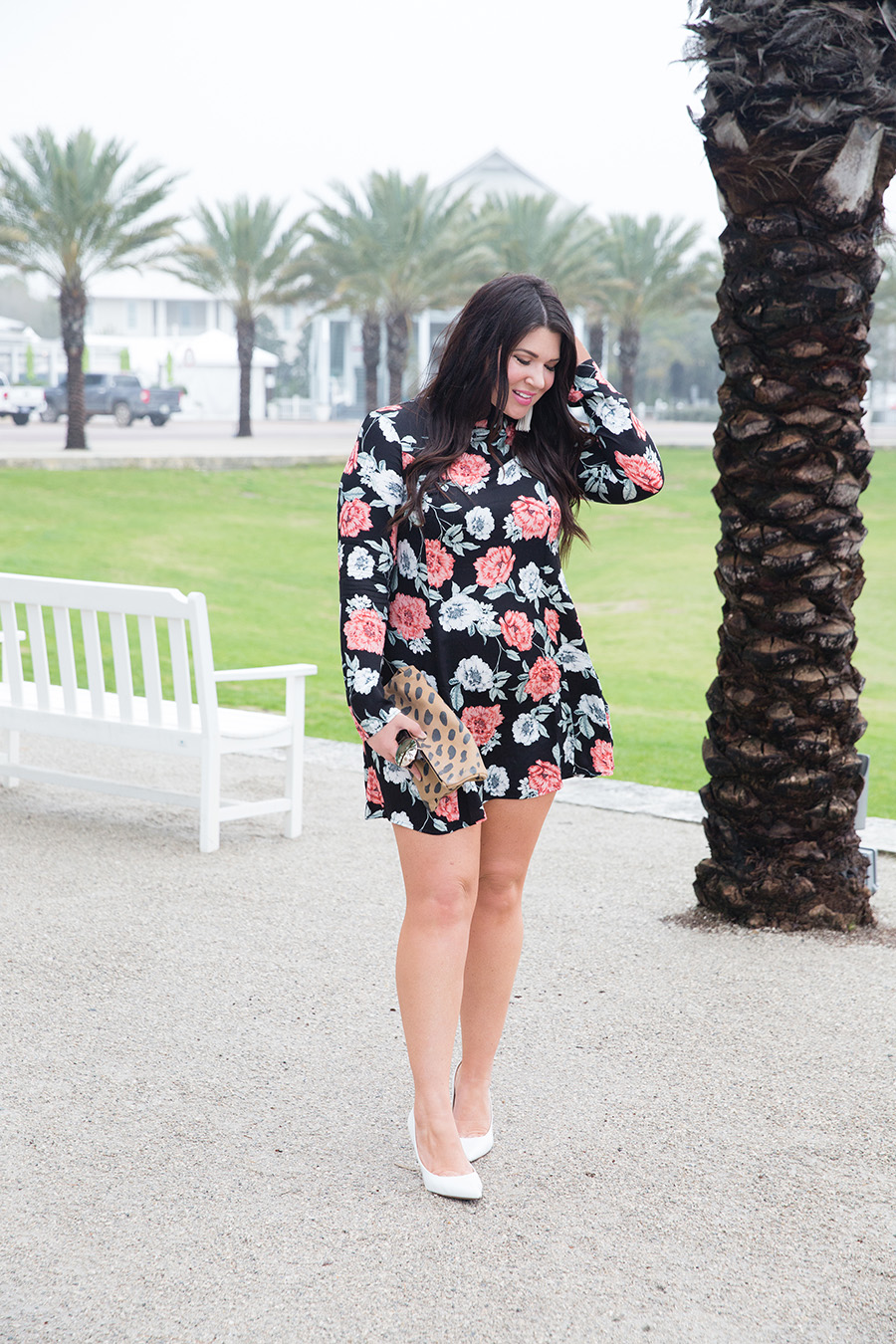 Dress | Earrings | Heels (or this budget find!) | Sunglasses | Style Photos: Jacqueline Ward Images