This post is part of my weekly Q&A series "30 Questions on 30A" where I interview friends, blogger babes and girl bosses to learn what makes them tick and find out their 30A favorites!
We all need that friend we can turn to who gives great advice and has the best ideas to make any day special. Lee Cordon, the blogger behind Do Say Give is your girl. She knows how to make the little moments matter and chances are she can give you a list of ways to celebrate occasions like birthdays, teacher appreciation, a new baby or just because. She balances her blog and being a mama to three sweet girls with class and style. Read on to get to know Lee with this fun Q&A.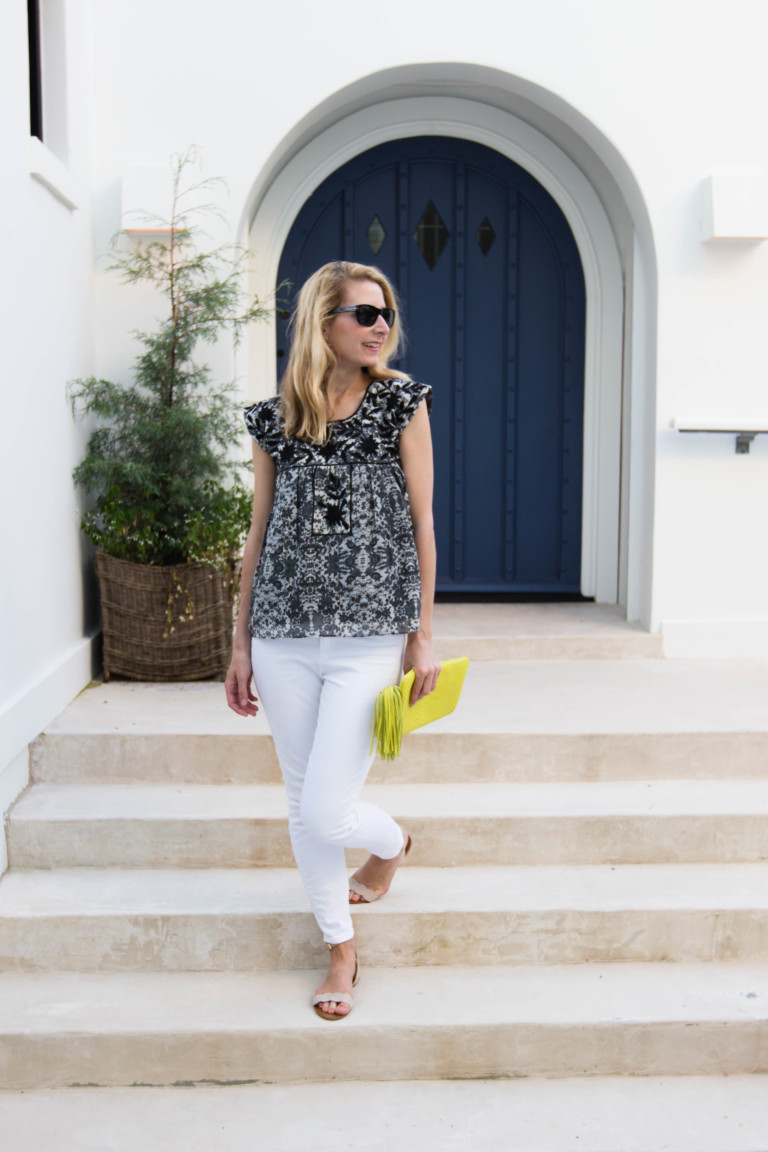 1 . How do you describe your business in three words?
Fun. Creative. Flexible.
2. How do you describe your personal style?
Definitely classic but not afraid to try out fun trends.
3. How did you first hear about 30A?
My grandparents. They spent every spring and fall at their second home in the area. When we could visit she would take us to her favorite restaurants and shops on 30A.
4. What is your can't-miss 30A restaurant?
George's in Alys Beach and fondue at La Crema Tapas in Rosemary Beach
5. Favorite low-key spot on 30A?
Donut Hole – best breakfast ever!
6. Who would you dream of having coffee with?
Maybe Ina Garten. She seems so sweet and I would pick her brain about branding, growing a business, and of course, some of her kitchen secrets!
7. Best spot to grab cocktails?
The Pearl Rooftop bar in Rosemary Beach is so much fun!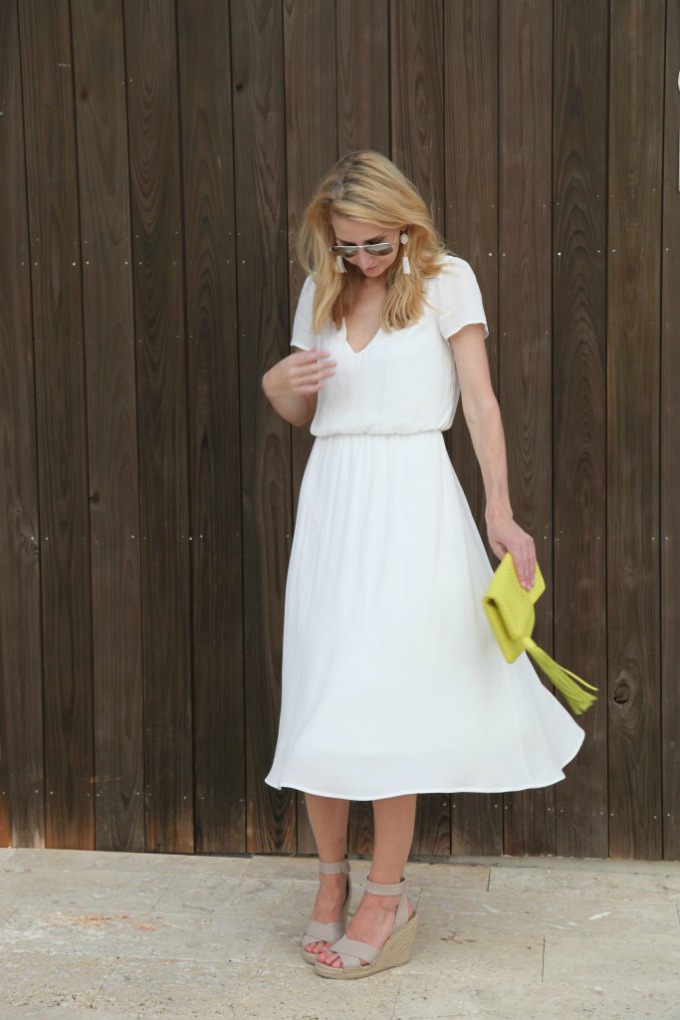 8. Favorite sunset view on 30A?
Santa Rosa Beach Club. Washing the waves crash on the beach while the sun sets – just gorgeous!
9. What's in your beach bag?
I love Beautycounter sunscreen for both my children and myself, my Illesteva sunnies, a copy of Vanity Fair or Garden and Gun magazine and a La Croix!
10. Favorite 30A memory so far?
Riding bikes with my husband and children.
11. Favorite color?
Coral.
12. Favorite time of day?
Coffee time! Reading the paper and watching the world start to wake up.
13. First website you check in the morning?
My news apps. I am a news junkie.
14. Last dish you ordered (anywhere)?
Mama Chickens Con Hongas at Mi Cocina (fave restaurant in Dallas)
15. Last book you read?
Emily Ley's Grace Not Perfection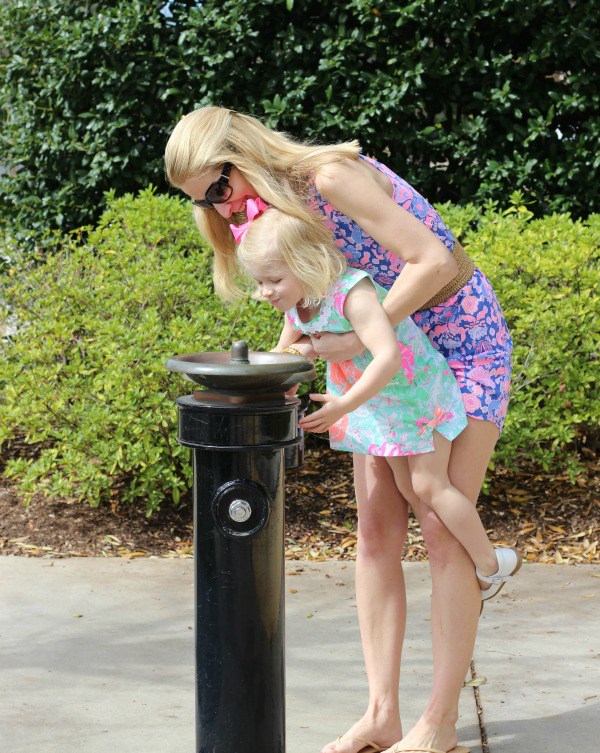 16. Most used app on your phone?
Instagram, of course!
17. What one beauty product can't you live without?
Beauty Counter Cleansing Balm.
18. What is the last clothing or accessory item you purchased?
I am loving my new pink Kate Spade studs and get so many compliments when I wear them.
19. What is your go-to outfit?
Jeans, cute top, booties or cute sandals and some jewelry! During the summer, I wear dresses often because they are just so easy and cool in the Dallas heat.
20. Favorite fashion trend of all time?
Cigarette pants or I guess what we would now call skinny pants or jeans. I just love them and hope they don't go out of style for a while!
21. What influencers do you love to follow?
30A Street Style, of course! I never tire of Damsel in Dior's posts.
22. What is your guilty pleasure?
Eating candy in bed!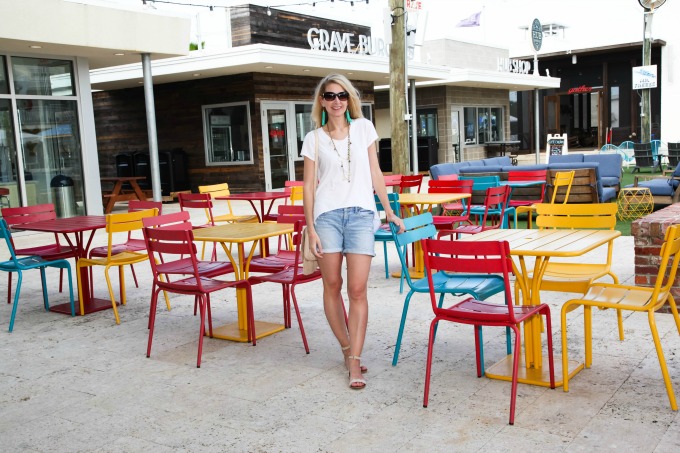 23. How do you unwind?
Talking to my husband after our girls go to bed, with a glass of wine in hand.
24. What is your go-to gift to give?
Lafco candle! Everyone loves them and they last forever.
25. Who is the last person you called on the phone (texting doesn't count)?
My mom! Always my mom!
26. What would you be doing if you weren't on your current career path?
Probably just being a full-time mom! I used to do event planning so can also see myself planning a few weddings a year.
27. Who has been your biggest influence?
My grandmother. My blog was inspired by her, which you can read about on the "About" page.
28. What are your best words of advice for aspiring lady bosses chasing the dream?
I bought the domain name for my blog nearly two years before I ever wrote a post. I was so scared to take the jump. Don't let fear hold you back. Step out in faith. Sometimes just doing one daunting task a day or a week helps your dream progress really well!
29. Tips for balancing it all?
Getting up before my girls (if I can!!) is so helpful. I can get so much accomplished in that one hour between 5:30-6:30 am. Also, don't try to "do it all." Outsource the lesser important things, if you are able. Budget for a housekeeper or cleaning service, ask grandparents for a specific time they can help, hire an eager college student as an intern.
30. What most excites you about life lately?
My girls are at a really fun age (4, 7, and 10) and I just love experiencing life through their eyes everyday.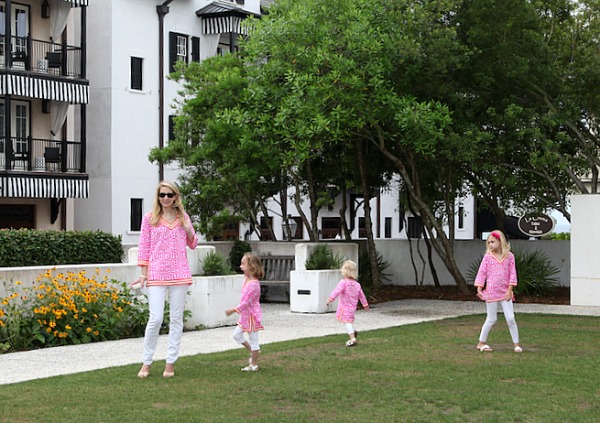 Thanks for reading!
Save this article by pinning the image below.