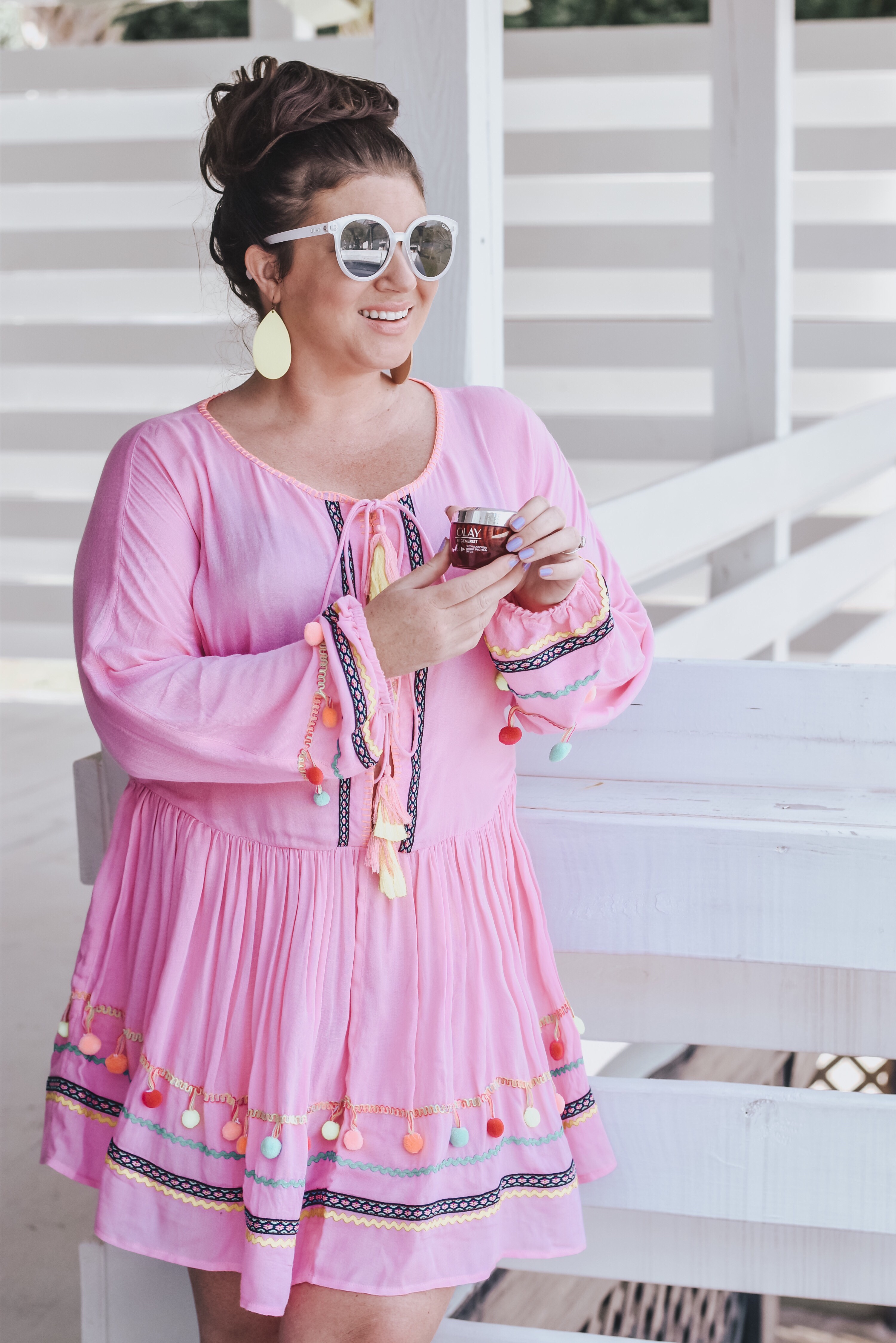 This post is sponsored by Olay. All opinions expressed are my own.
Okay, gals, let's talk SPF and sun protection. We all want to fight the signs of aging and keep our pretty faces far from premature wrinkles or sun damage, right? But here's the thing… Are you using it every day, or do you only think to apply it here and there when you're heading to the beach or a day outdoors? I would love to be the mama who never leaves the house without a full face of sun protection, but I'll be honest, I'm not.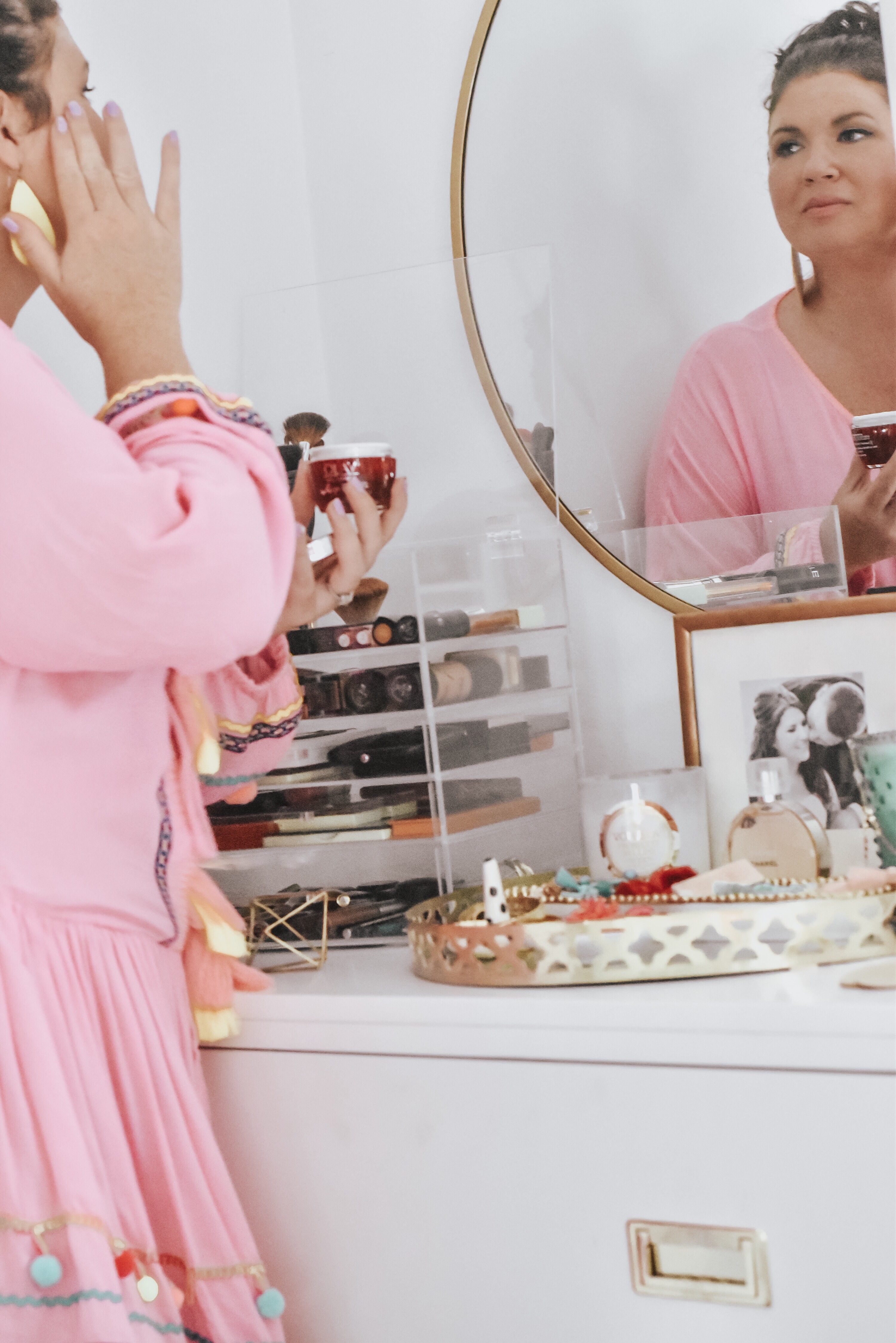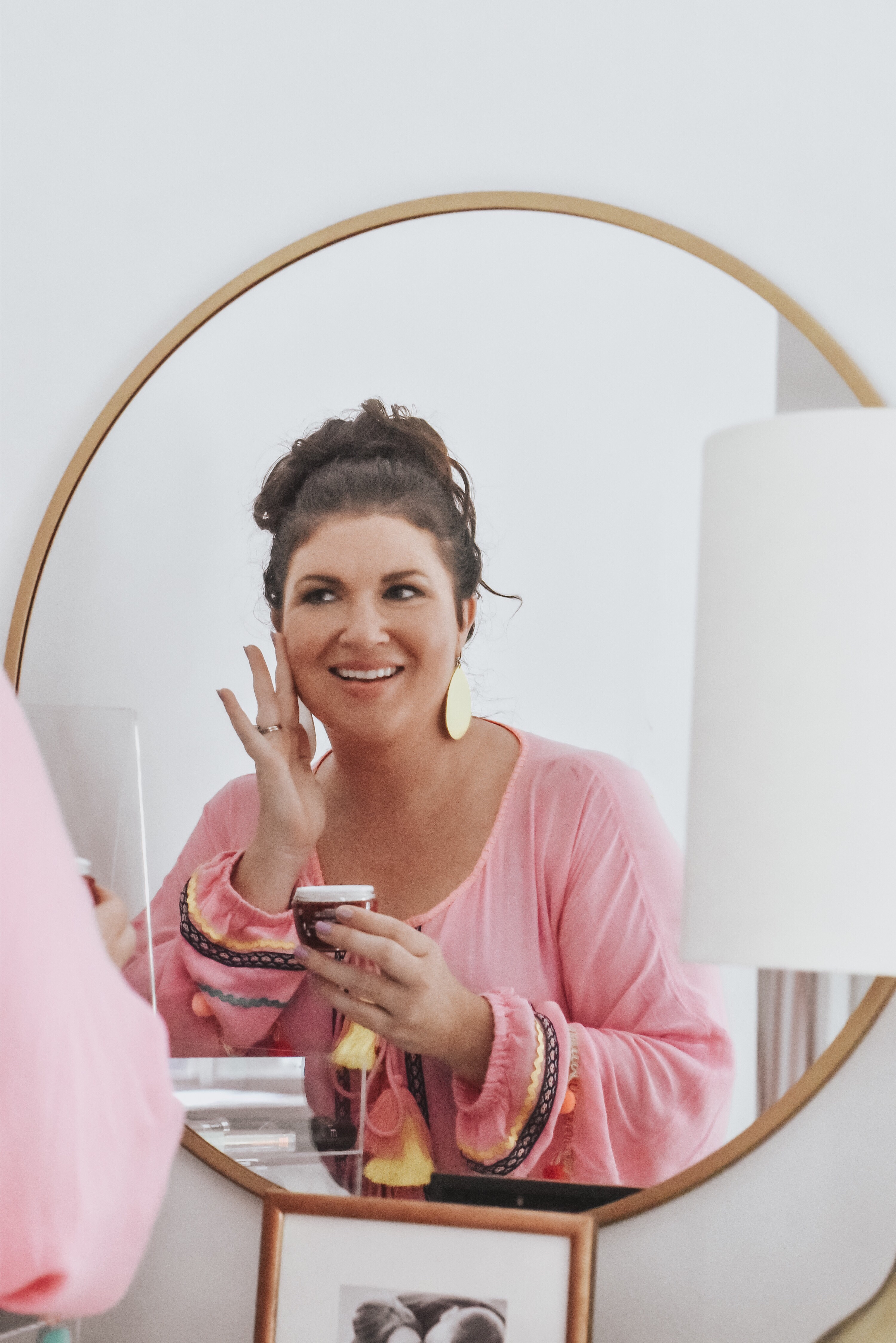 Of course, I want to be, I have the best intentions, but often I need a bit of help in that area to protect my skin and make sure the SPF actually makes it to my face. Whether I skip that step because I'm running out the house or simply forget to put it on depends on the day and the number of things I'm juggling. Though some days, yes, I'm on it, checking off every item on the list, with my face properly protected and ready for our Florida sun. You mamas know what that's like, some days you win and some days you're scrambling with something left behind.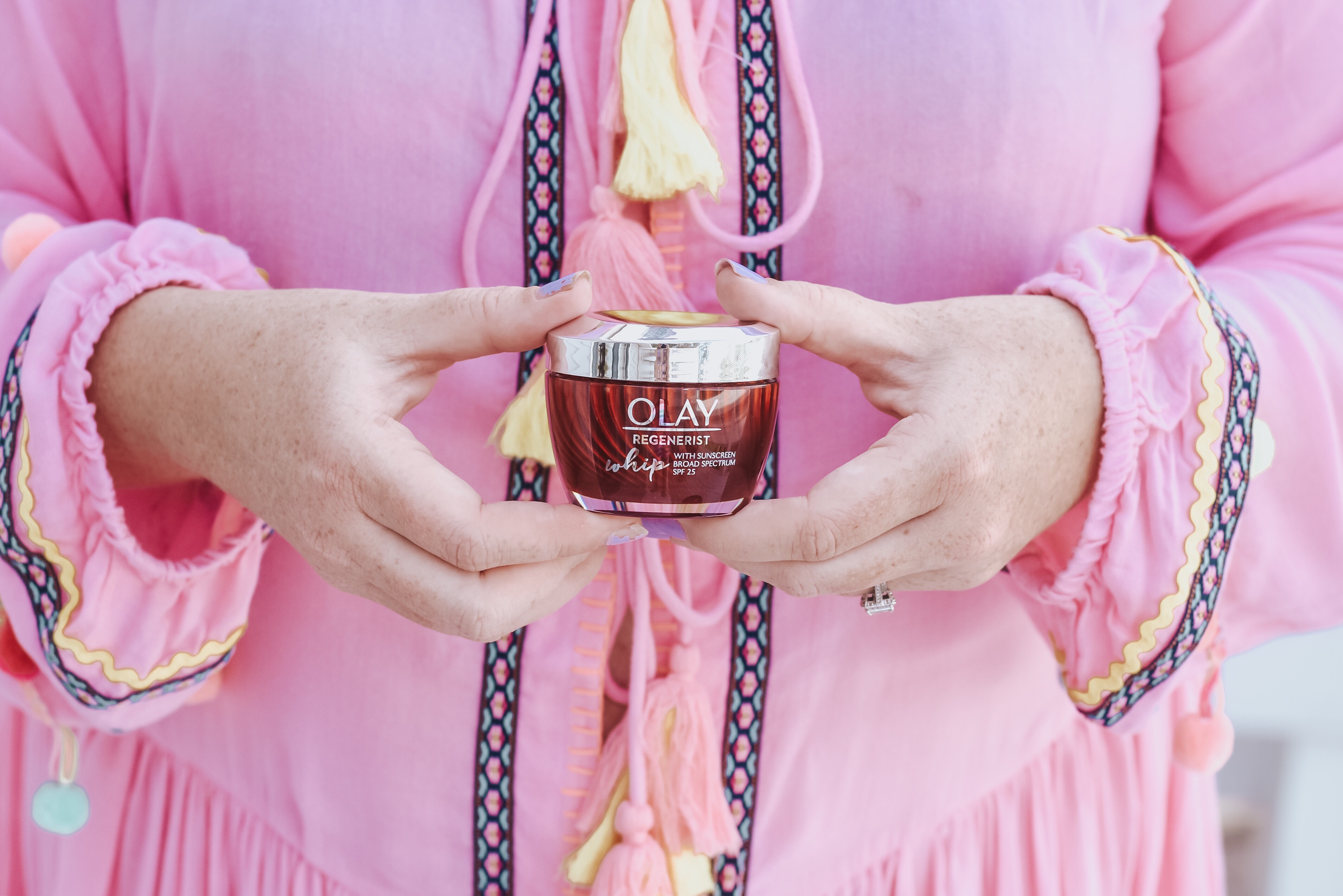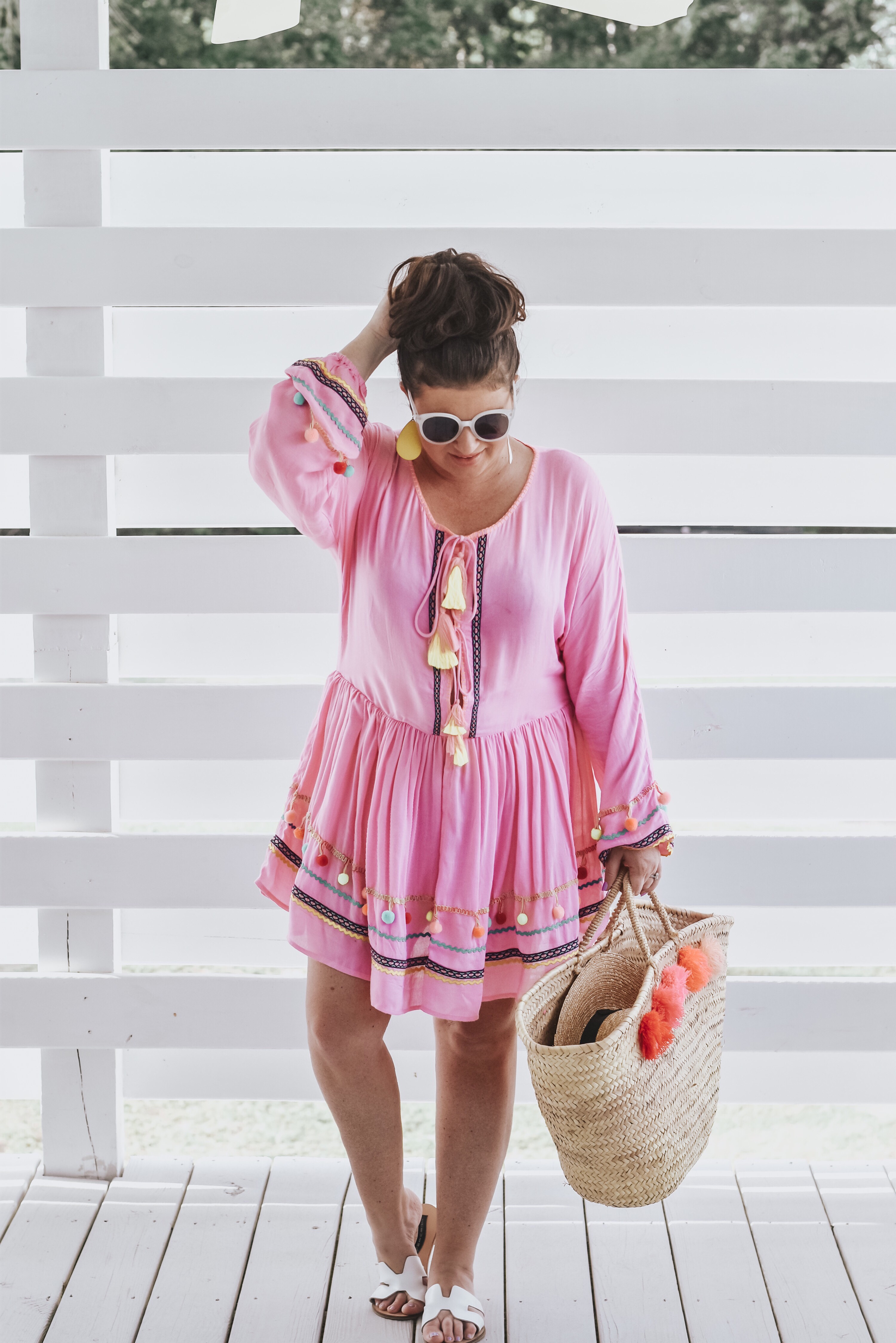 I've been loving my Olay Regenerist Whip moisturizer as part of my beauty routine, as I shared in this post and this post. It goes on smoothly, isn't too heavy and really gives me a feeling of hydration. Now, I'm able to take those perks one step further with the new Olay Regenerist Whip with Sunscreen Broad Spectrum SPF 25. It's the same "unicorn of moisturizers" that leaves amazing hydration without feeling thick or greasy, but this option has a fabulous protection factor to make it that much more valuable. The Active Rush Technology absorbs right into the skin with any streaks or that annoying heavy feeling.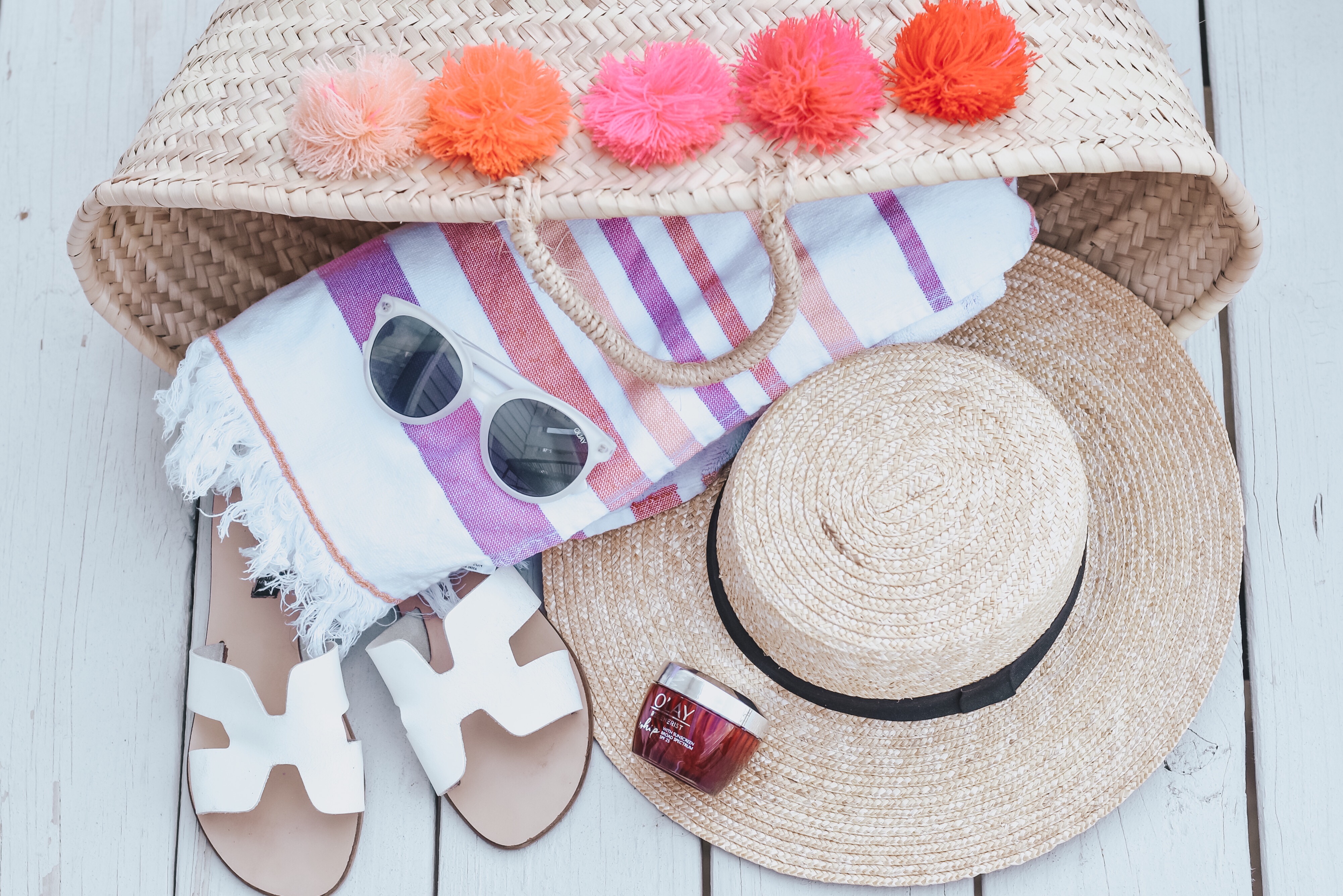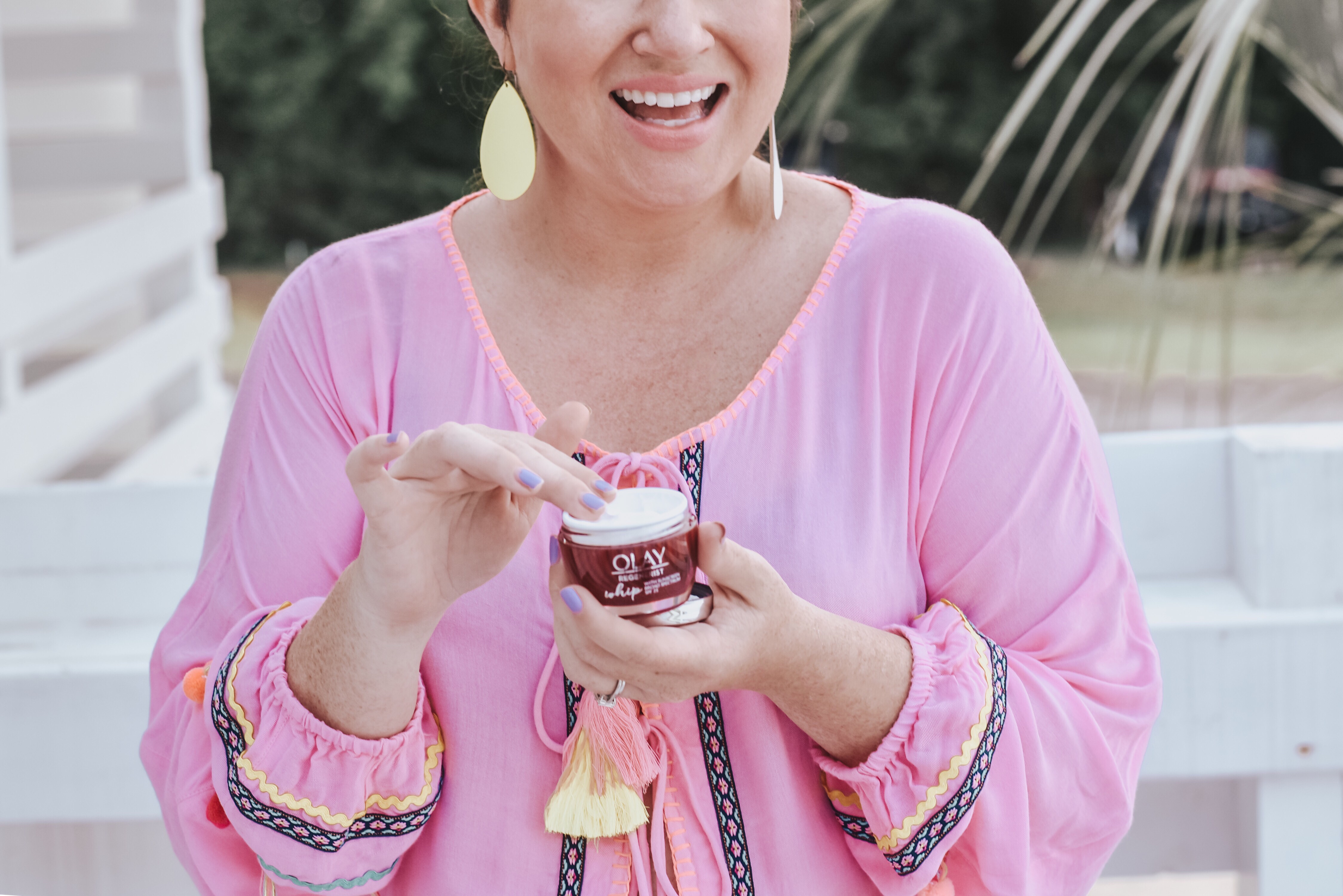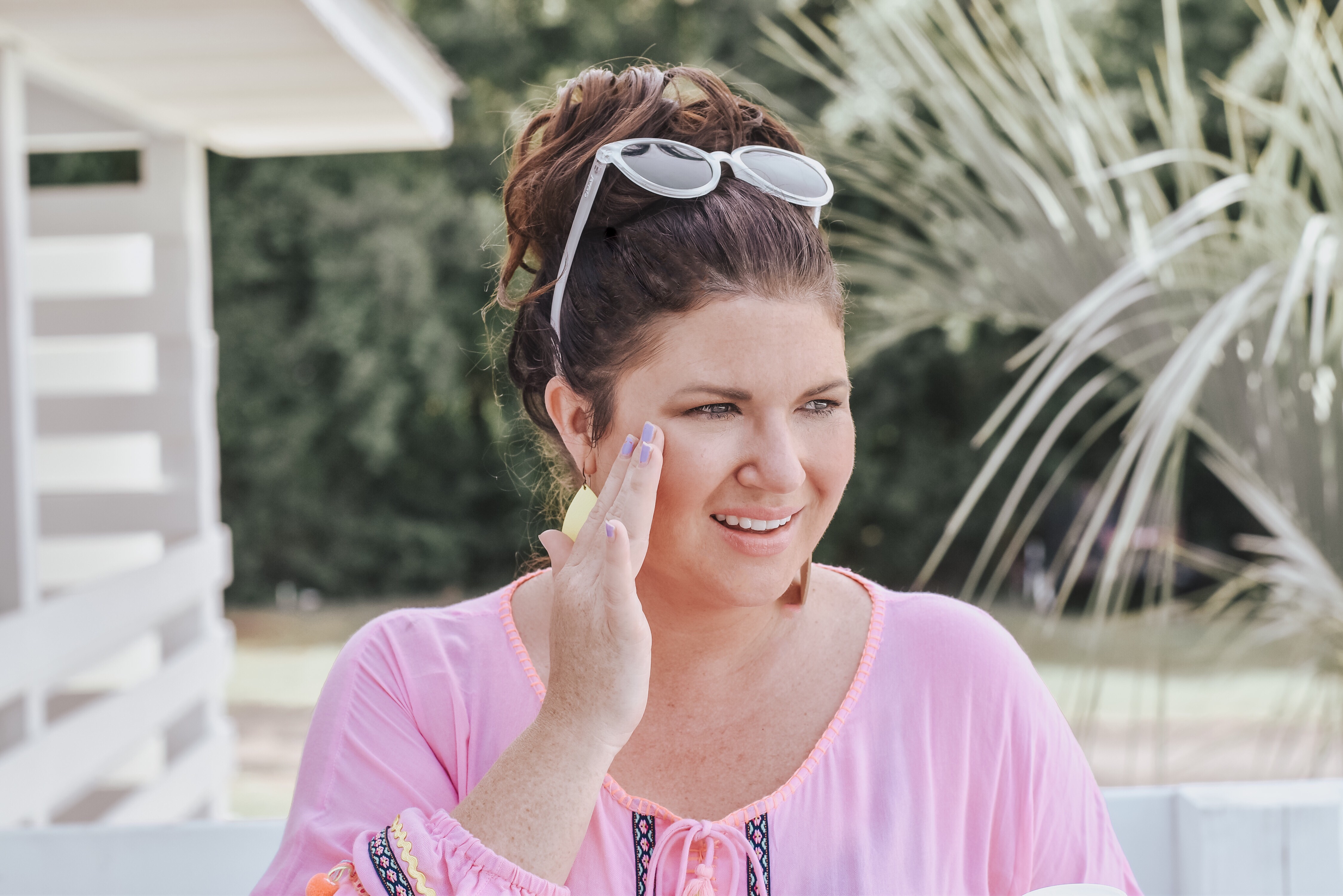 I still like to wear makeup in the summer and while I usually use a lighter formula in the heat, I wasn't sure how that would translate on top of a moisturizer with SPF 25. I didn't want to look in the mirror and see an abundance of shine and grease. After using this and putting it to the test, I can tell you it works just as well alone as sunscreen as it does under makeup. I was definitely impressed and have been able to improve my rate of leaving the house with sunscreen. That's a win in my book! spr.ly/Sun-Olay30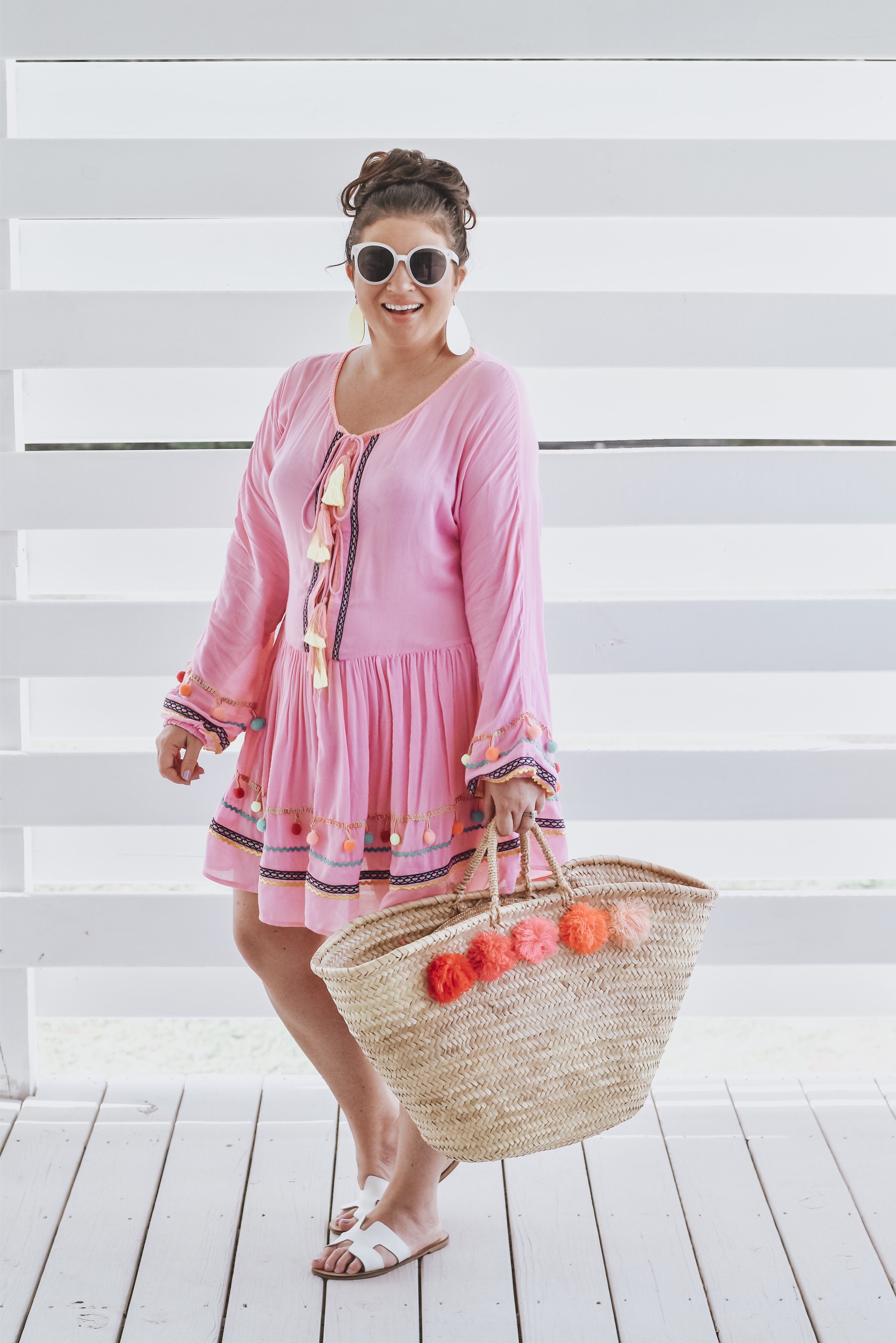 This is a sponsored conversation written by me on behalf of Olay. The opinions and text are all mine.