Here in Florida, coastal style never really goes OUT of style. It's part of living the beach life, but lately it seems to be having a definite moment. Natural elements like rattan, raffia and woven straw are everywhere in both their typical color palette as well as sun-bleached white. The look is chic while staying true to the simplicity of the materials. The pieces I've found below fit right in with coastal style that mixes natural materials and textures with light, airy vibes and shades of ocean blue, Gulf turquoise, mint and plenty of white. And if you're a beach lover like me, you'll find yourself gravitating to these season after season.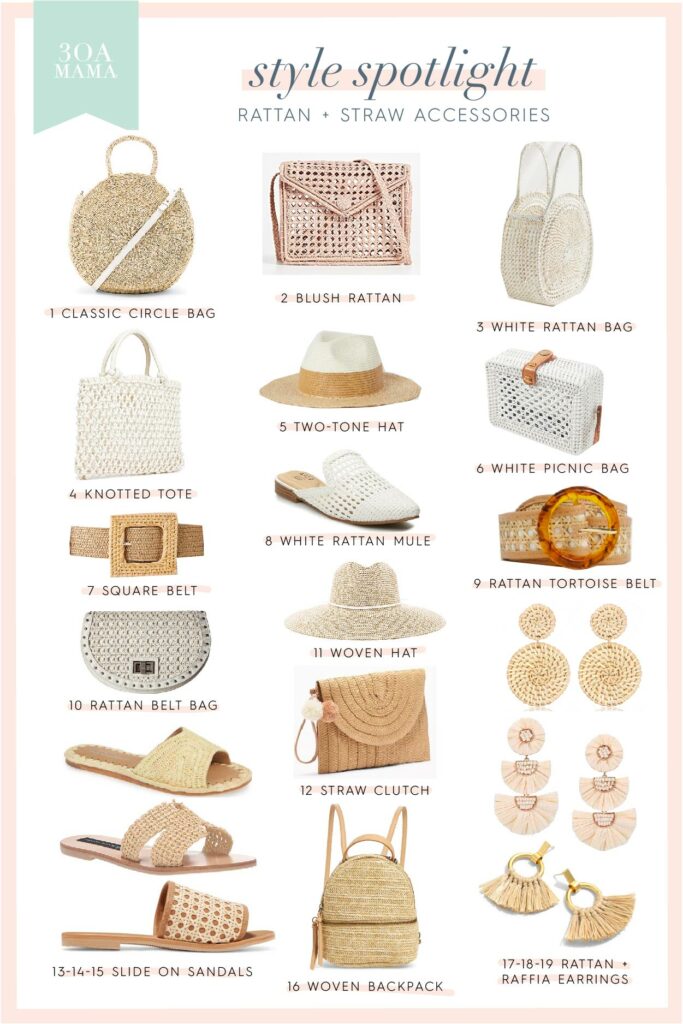 13 Raffia Slides // 14 Greece Sandal // 15 Rattan Slides
17 Rattan Earrings // 18 Fringle Raffia Earrings // 19 Raffia Earrings
This natural woven style is going beyond fashion and into home decor. Since I'm currently in full reno mode, I've been scouting pieces to add to our house. I've been coming back to rattan accent pieces drinkware with rattan wraps. It's all just so beachy that I can't get these out of my head. I've already ordered these glasses and am debating between investing in these classic counter stools or this more affordable Riviera dupe. What do you think? Can you tell which item below is a splurge or steal at a glance or did you have to click for prices?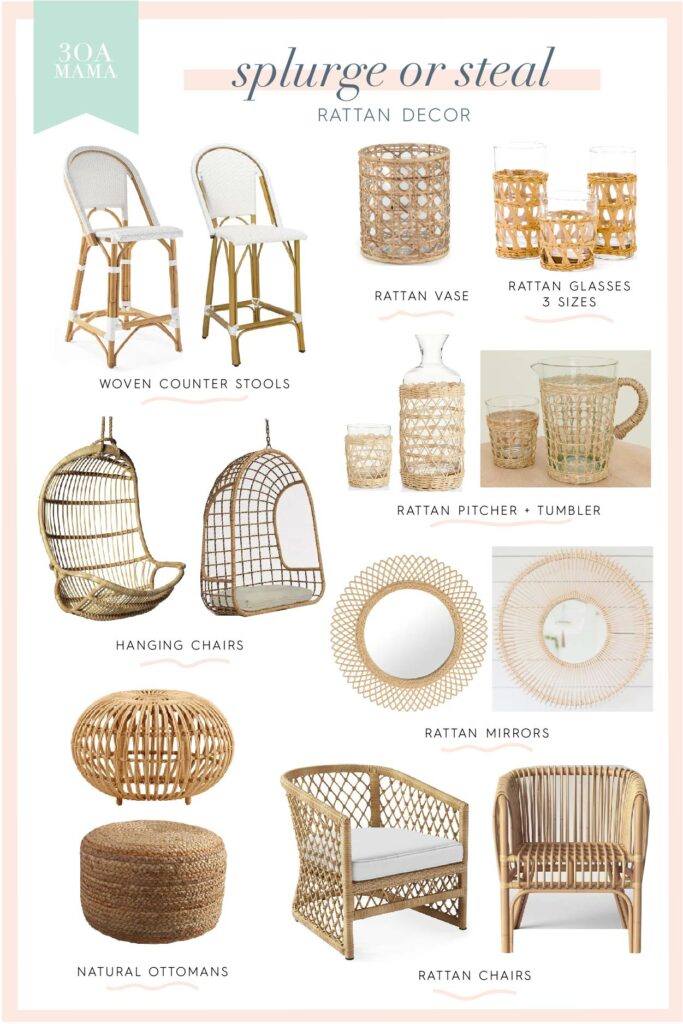 Riviera Woven Counter Stool Splurge or Riviera Counter Stool Dupe
Rattan Carafe + Tumbler or Rattan Pitcher + Tumbler
Hanging Chair Splurge or Hanging Chairs Steal
Rattan Mirror 30″ or Rattan Mirror 34″
Natural Ottoman Splurge vs Natural Ottoman Steal
Rattan Chair Splurge vs Rattan Chair Steal
So… Are you into the coastal vibes here? Which styles are your favorites?
---