This week I'm talking to my friend Shelby Herron of Shelby Herron Beauty and we cover A LOT of ground. Shelby is a transplant from Memphis by way of Ole Miss and started her brand as a concierge spray tanning business which is now growing beyond just a service. She's steadily growing and doing big things while also being mom to a preschooler. Shelby was inspired to create and launch her first product – a self tanner called Glow Girl – and we talk about that process and her inspiration. Her brand has been featured in Vogue (which is HUGE) and been in the hands and on the skin of countless women who she helps look and feel good from the outside in. We talk about the truths she lives by as a mom and entrepreneur, how heavy parenting can be at times and why it's so important for moms to refresh and feel confident.
CLICK HERE to listen on iTunes!
or CLICK HERE for the full podcast archives, show notes and more!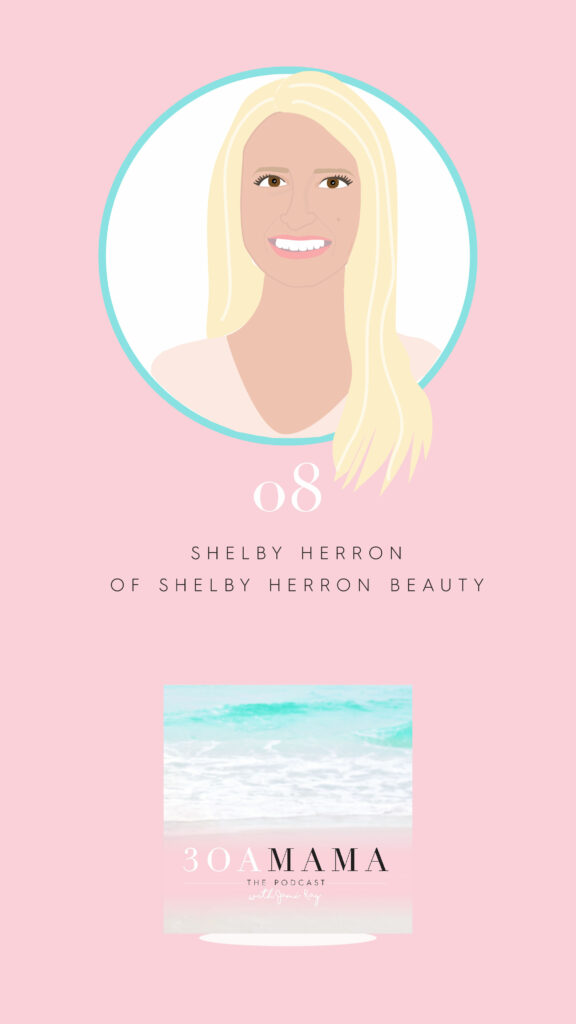 Screenshot, share on stories and tag us to let us know you're listening
Press play to hear the full episode.
Shelby's Links
Instagram: @shelbyherronbeauty
Website: shelbyherronbeauty.com
Follow Along with 30A Mama
Instagram: @jamiray, Pinterest: @jamiray, Twitter: @jamiray_ and our Facebook Group: 30A Mama Chat Club
Get 20% off 30A Mama products through June 30 with code JUNE20. This includes the peach and white slouchy 30A Mama tees, the 30A Mama map and the 30A Mama Lightroom Preset. Find them all at https://30amama.com/products