This is a sponsored conversation written by me on behalf of SANPELLEGRINO® Sparkling Fruit Beverages. The opinions and text are all mine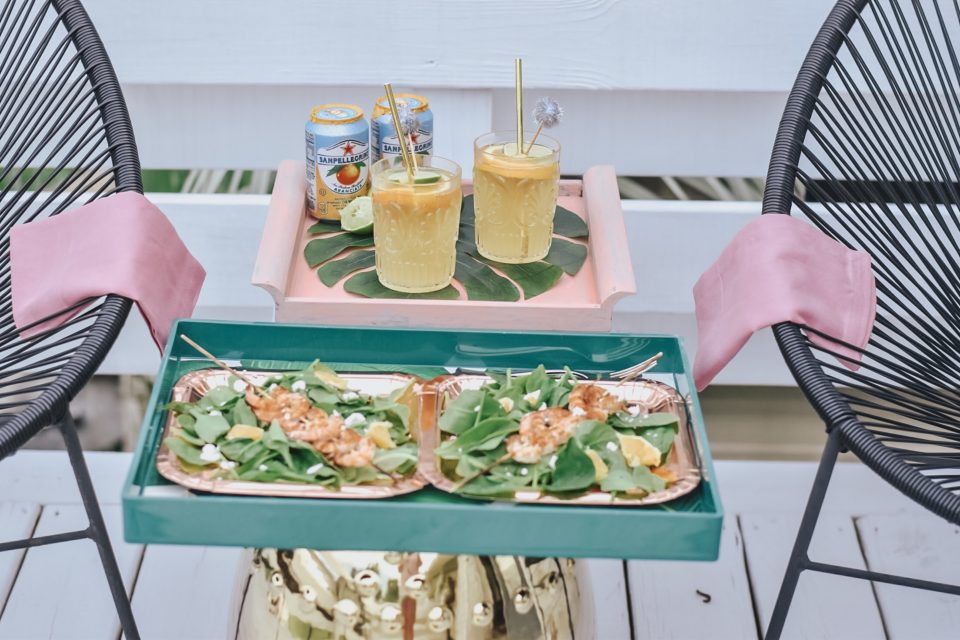 Hi, friends! I'm excited to bring you another post in my easy summer entertaining series. These posts have been so fun to share and today's is one I know you will love.. If you're anything like me, or your home is anything like ours, between the end of the work day and bedtime it can feel like you're running a gauntlet. The evening routine takes over and it's usually a series of tasks that go something like run to the grocery store, figure out what the heck to feed everyone, prep food, cook, set the table, herd everyone to the table, eat at lightning speed, tackle dishes and clean-up, switch gears to bath time, pajamas, story time or screen time, and finally quiet time. Is anyone else exhausted yet?
Sometimes I like to pump the brakes on that go-go-go routine and switch things up. Instead of the usual dinner at the usual table and the usual clean-up, I decided to create a relaxing dinner out on the deck to help remind us that slowing down and taking a different approach is good for us. Though we don't have a dining table on the attached back deck, we do have enough space to make a semi-picnic. I was walking down the water aisle in Publix and spotted SANPELLEGRINO®. The cans of SANPELLEGRINO® Aranciata jumped out and I knew they would be perfect for a super laid-back, simple-to-prep, easy to clean-up dinner on the grill. I had just bought fresh shrimp so I grabbed the sparkling waters and a few other items to round out the meal.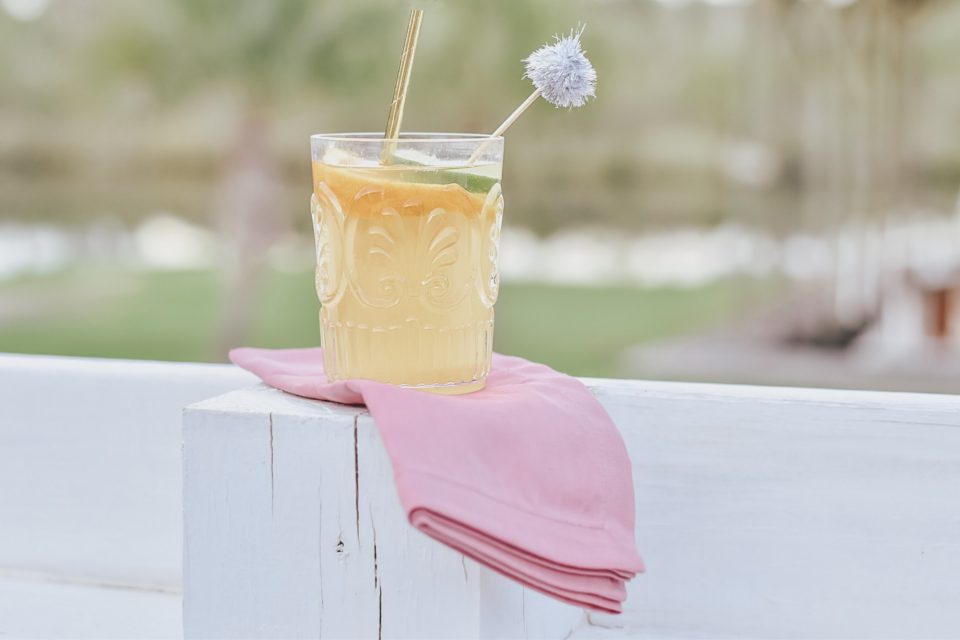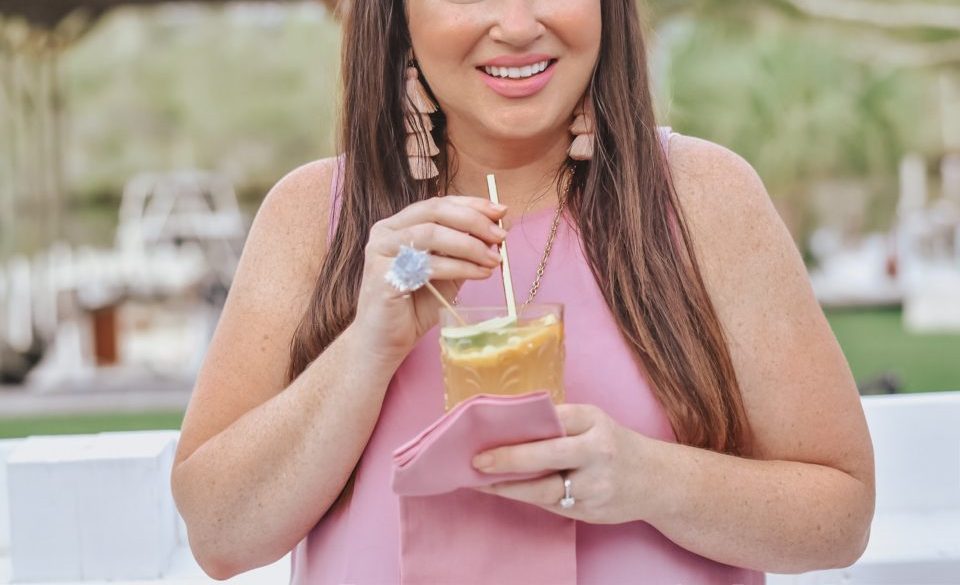 Y'all know I love to score a deal, whether it's on fashion or groceries. Our family budget goes a little farther when I can save, even if it's just a small amount here or there. One thing I love about Publix is that I can look ahead online to see which items are on sale. Lucky for all of you summer grilling fans, there are a ton of items perfect for a barbecue. I've said this before and I'll say it again. Grilling is my go-to way to cook dinner this time of year, especially because the cleanup is so much easier than pots/pans. There isn't any strong cooking smell to take over the house either. (Thank goodness!) You can check out the Publix coupon page www.getthesavings.com/GreatnessInGrilling to save on Perrier® and SANPELLEGRINO® from 6/23-7/15.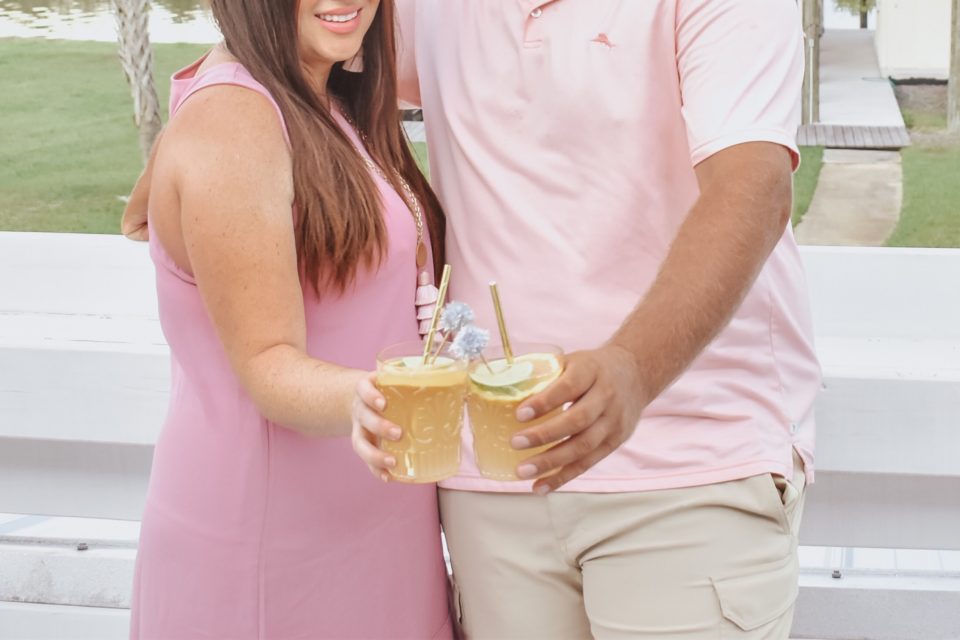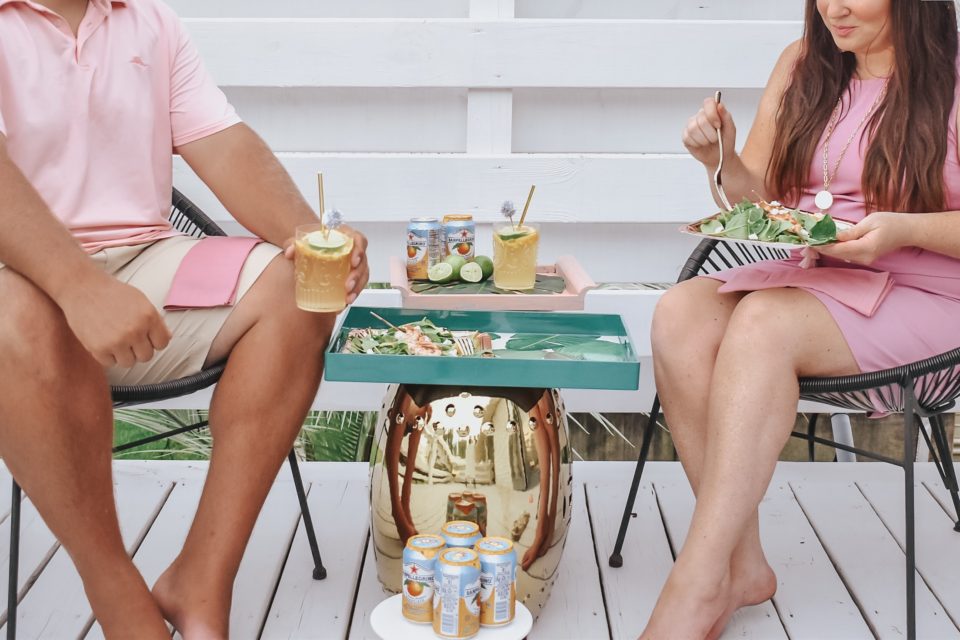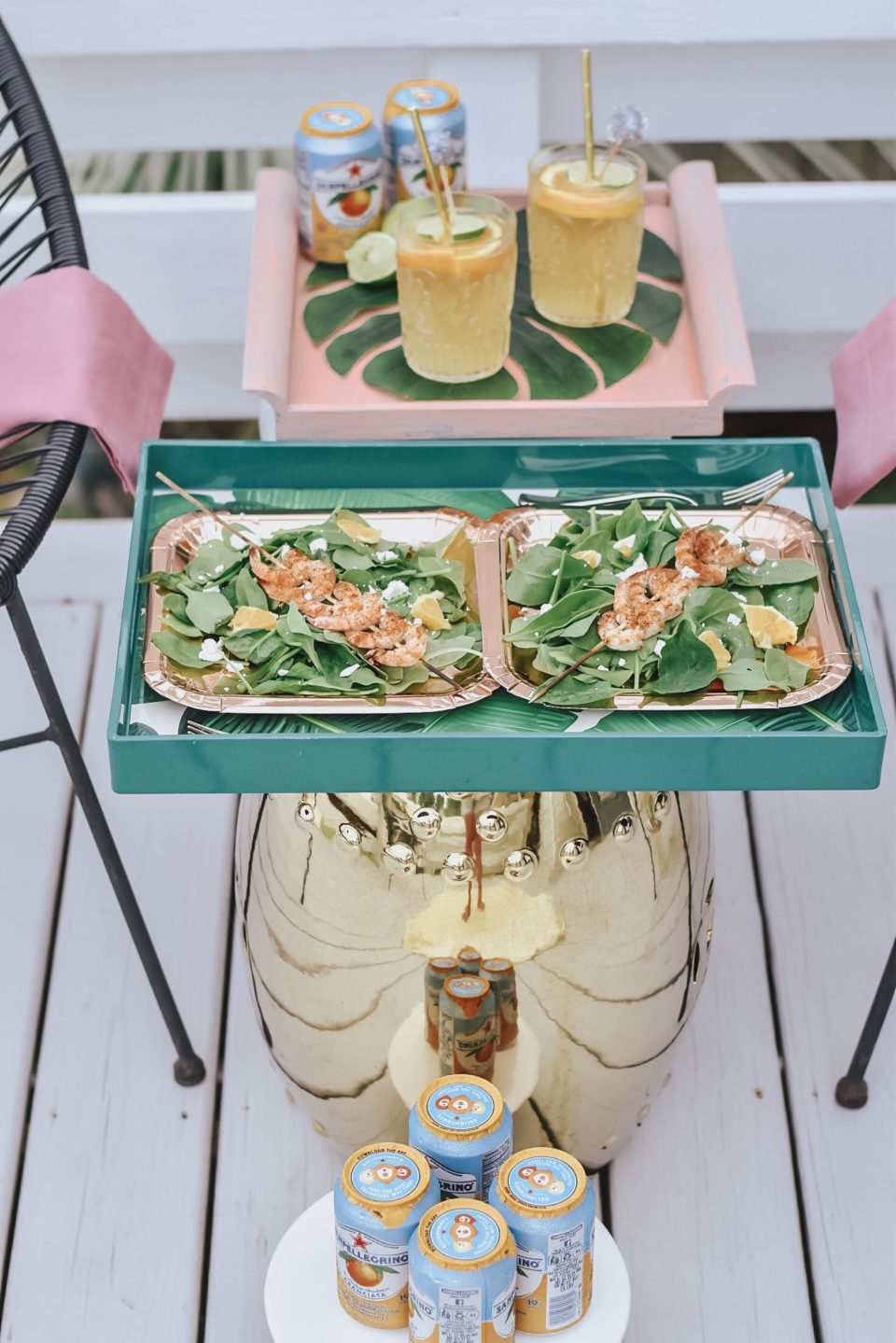 Okay, back to this quick dinner. Cooking shrimp only takes a few minutes, so I always like to let the seasoning or marinade soak in. I sprinkled a bit of blackened seasoning and a splash of the SANPELLEGRINO® over the shrimp and let them sit. SANPELLEGRINO® Sparkling Fruit Beverages are all about discovering the moments of joy all around a person and, of course, delicious on its own, but for this evening I mixed them into a batch of citrus margaritas for us to enjoy with dinner. They're very light and the flavor is the perfect refreshing taste for a hot summer day. These are also great paired with grilled food like chicken, fish or seafood. I'll include the recipe below, but the fact that the drink took only a few minutes longer than the dinner lets you know exactly how simple and easy this meal is!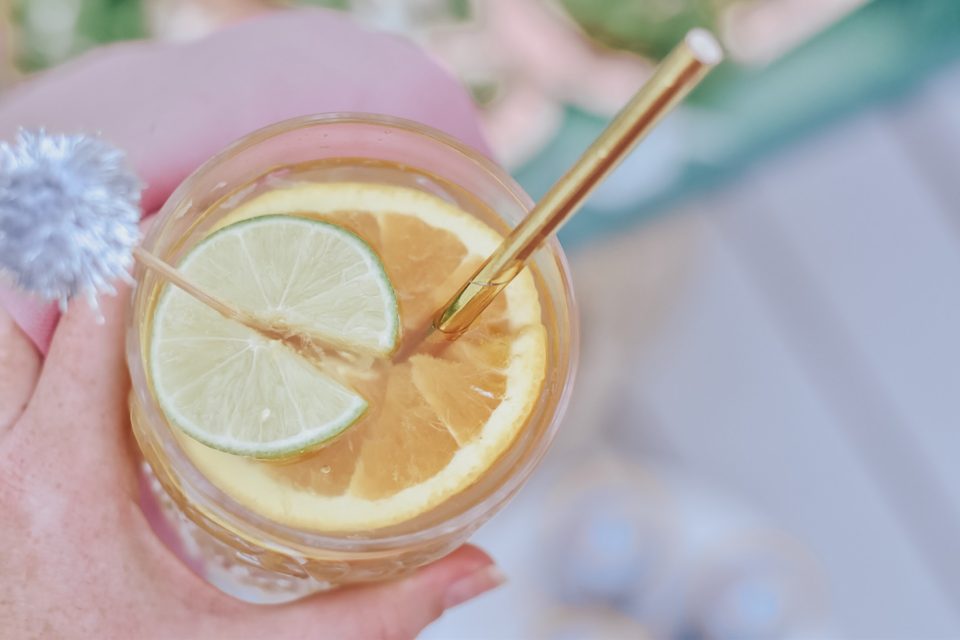 Citrus Margaritas
(21+ only)
Serves 2
Juice of 1 lime
Juice of 1/2 lemon
Juice of 1 orange
1/4 cup simple syrup (or honey / agave substitute)
2 shots tequila
2 cans SANPELLEGRINO® Aranciata
Combine all ingredients and pour into two glasses. Garnish with citrus and serve.