Pizza, selfies, ombré. Though it may sound like I'm talking about a sorority sleepover, I'm actually referring to the 86th Academy Awards. My stream of consciousness for The Oscars can be summed up as the following: Pretty gowns. A lot of men wore white. Jared's hair looks amazing. I wonder if I could get my hair to do that? Sandra went a little heavy on the eye makeup. Omg it's Meryl. I love Meryl. Ellen is joking about ordering pizza, haha!….Wait, did she actually order pizza?….SHE ACTUALLY ORDERED PIZZA AT THE OSCARS, YOU GUYS.
…Yes, I refer to celebrities by their first names. It's probably fine. I think we can all bond in our jealously over never being included in a #selfie that will be quite as epic as Ellen's…or eating pizza with some of Hollywood's A-listers. They selfie and eat pizza—they're just like us!  And there is a 100 percent chance that Jared Leto's ombré looks better than yours. And he's not sorry.
Now, on to the best dressed:
Cate Blanchett is a vision in this Armani Privé masterpiece. It's the perfect gown to win in—elegant and flattering. I am a Cate fan all around, so her win for Blue Jasmine had me giddy. This gown was just the icing on top. Four for you, Cate! You go, Cate!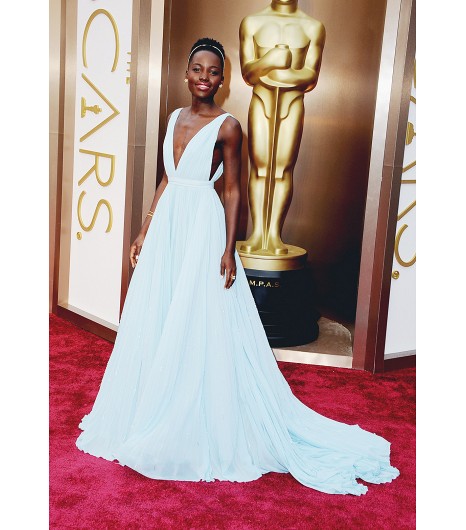 Lupita Nyong'o is amazing. She won Best Actress in a Supporting Role for 12 Years A Slave, and she absolutely killed it on the red carpet (per usual).  The cut, the color, the fabric—this Prada gown is A+++ perfection in my book. She also proves that cleavage can be seriously overrated, kthx.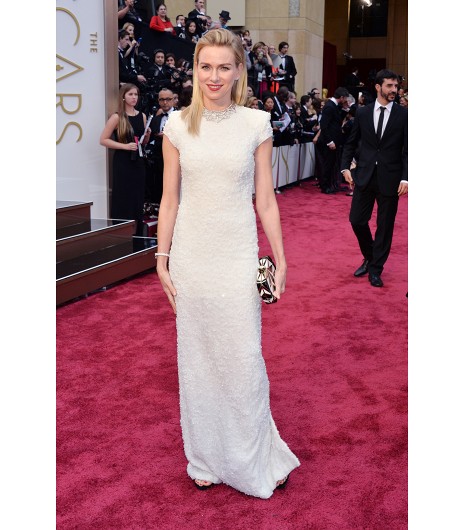 Naomi Watts is totally stunning in her Calvin Klein Collection gown. The art deco Serpenti miniaudiere clutch pulls the look together. And her Bulgari necklace is quite literally the icing on the cake…I mean, dress.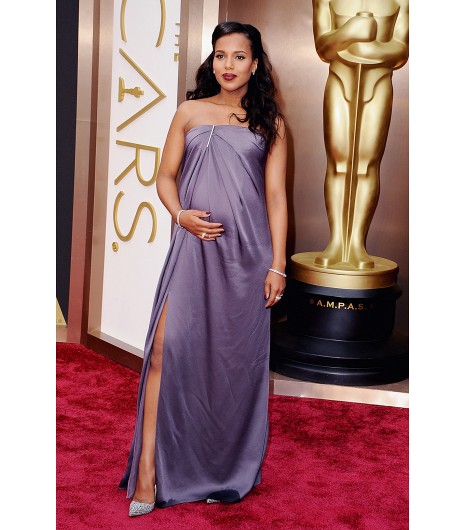 Kerry Washington can do no wrong in my eyes. I was really confused that Olivia Pope was showing so much leg and had long hair, but once I got a good look at this Jason Wu number, I got over it. Can we all aspire to be this chic with child?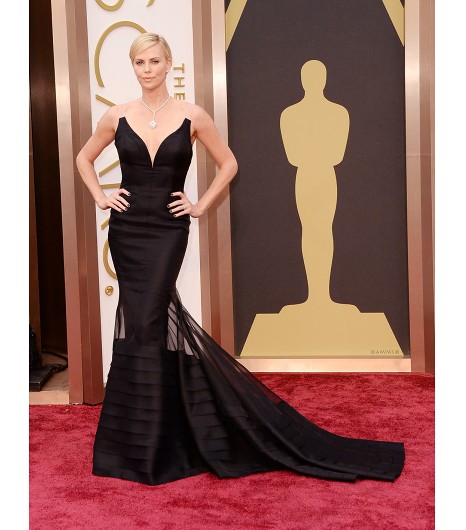 Charlize Theron is my spirit animal. I was kind of on the fence about the top of this dress at first, but once I realized she did, in fact, have straps, I was into it. I love the minimal accessories, and the train of the dress makes me want to weep it's so beautiful. Another style win for Dior Haute Couture—no surprise there.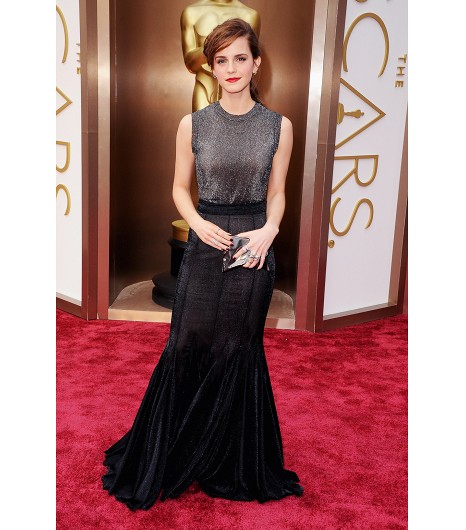 Emma Watson has really stepped up her red carpet game lately, and we're lovin' it. Since she made the couture dress/pants hybrid a thing at the Golden Globes, the Harry Potter star has really taken it to the next level. We are really into how simple and sophisticated this black Vera Wang is. Who knew Hermione could be so au courant?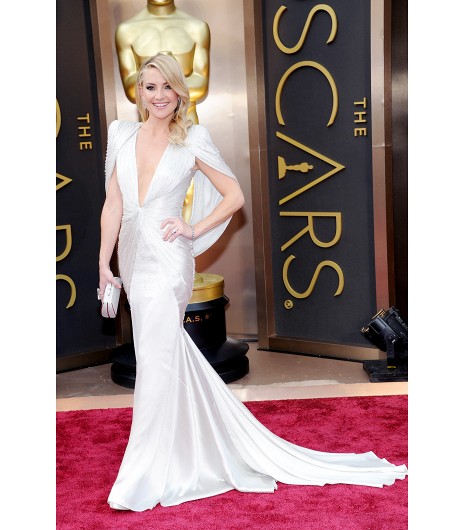 Kate Hudson may not have won an Oscar last night, but she definitely won the red carpet. The word "phenomenal" is what comes to mind when I look at this Versace dress. The cape situation is beyond, and the color looks amazing on her. I'm also obsessing over the deep V—one of my favorite trends of the night.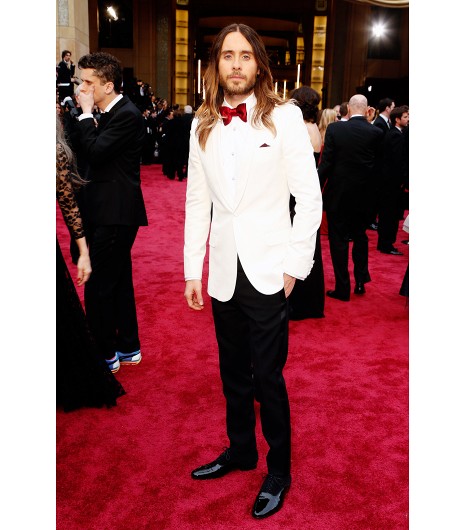 Honorable mention: Jared Leto represented last night in his Saint Laurent suit. It really was his night all around. He won Best Actor AND Best Ombré. What could be better?