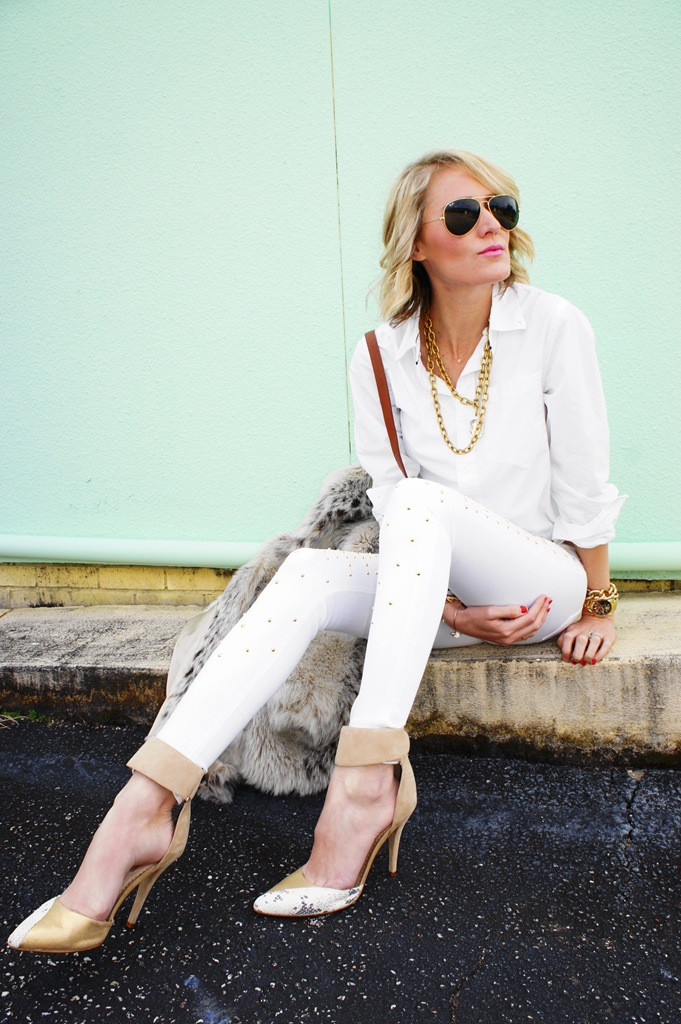 Niceville native Jennifer Rand  returns to the area with a fresh focus on fashion. We asked the Belle de Couture blogger what she's looking forward to most this spring.
THE BLOG:  BelledeCouture.com
favorite fashion icon:  Poppy Delevingne
HER STYLE:  My personal style is a mix of designer and department store pieces, along with my vintage and thrift finds (which are my favorite pieces to wear). I would say I have a very eclectic style. It ranges from day to day, but is always filled with a pop of color, fun prints, or bold accessories.
FAVORITE PRE-SPRING RITUAL: Every spring I look forward to pulling out my bright printed vintage skirts and dresses. They are all unique pieces that stand-out and really make a statement.
MUST-HAVE ITEM: I've been rockin' the crop top trend since 2011 and I have to say I'm still a big fan, so I'm glad to see that the trend is sticking around this season. I love to pair a black or white crop top with a bottom that is colorful or has a fun print — be it a skirt, a trouser, or shorts! I also am loving the espadrille flats that are making a come-back this spring and summer. Chanel, Tory Burch, and Loeffler Randall all have super cute options that can easily transition from a day at the beach, to dinner and drinks in the evening. Think comfortable and stylish.
FAVORITE PLACE ALONG 30A: Bud & Alley's! I love the rooftop bar and dancing below to the live bands!
EXCITED TO BE BACK IN NORTHWEST FLORIDA?  Home is definitely where the heart is, and coming back home felt so right. I'm very excited to be around family and close friends again and, of course, our amazing beaches!
–JR