This post was sponsored by Playtex® Simply Gentle Glide™. All thoughts and opinions are my own.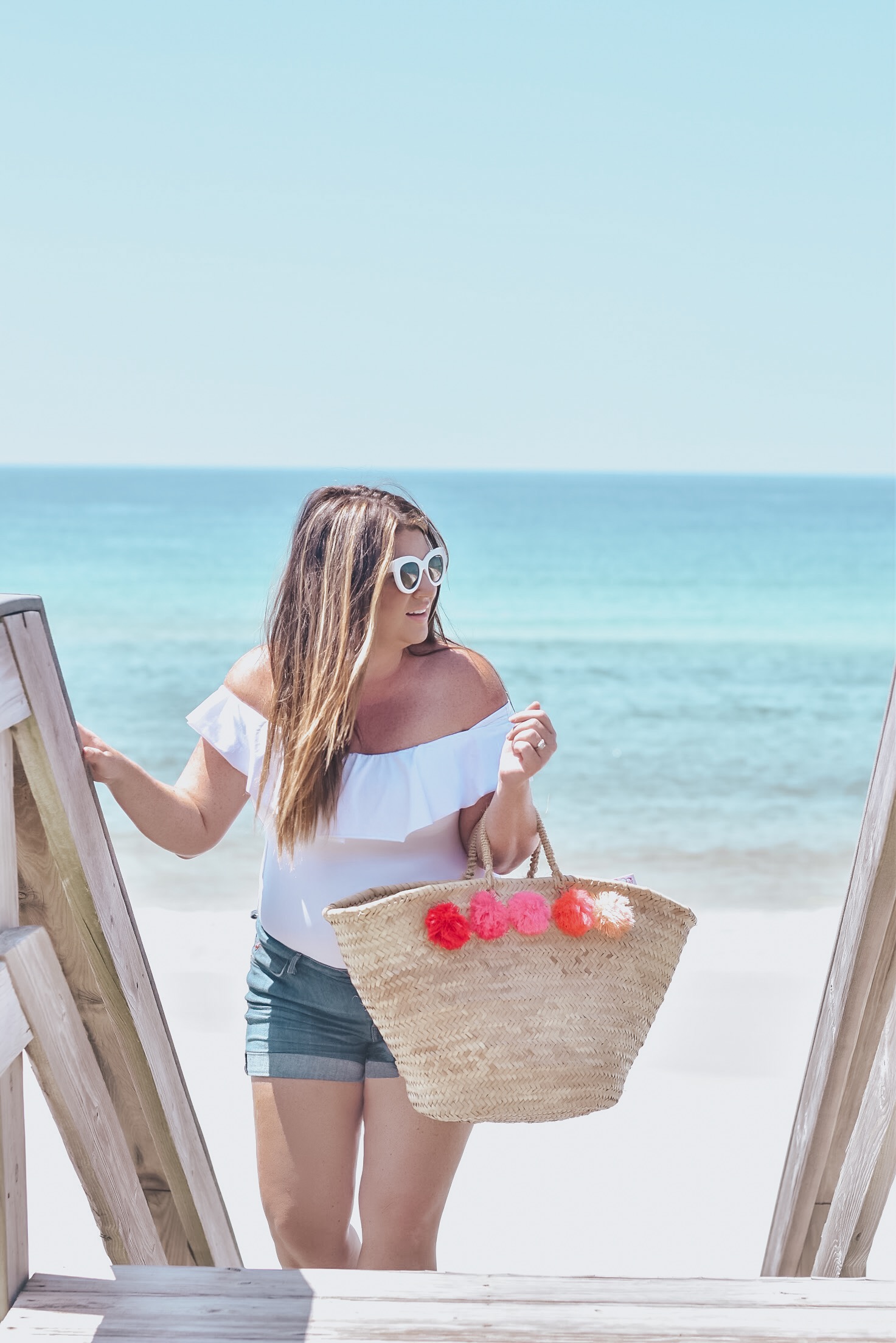 Ever feel like life is just getting a little overcomplicated? We live in an age with apps for everything and add-ons, supplements or upgrades available for nearly every product or experience. It can all seem a little "extra" at times – am I right? With each passing day, I realize more and more how much I crave simplicity when it comes to routines, habits and everyday life. I don't want to feel overwhelmed with choices. I don't want to question whether the products I'm buying will work when I need them most. I don't want to stress about ingredients. I just want to enjoy the moment as much as possible, whether I'm heading to the beach, working at my desk, or going out and about with my family.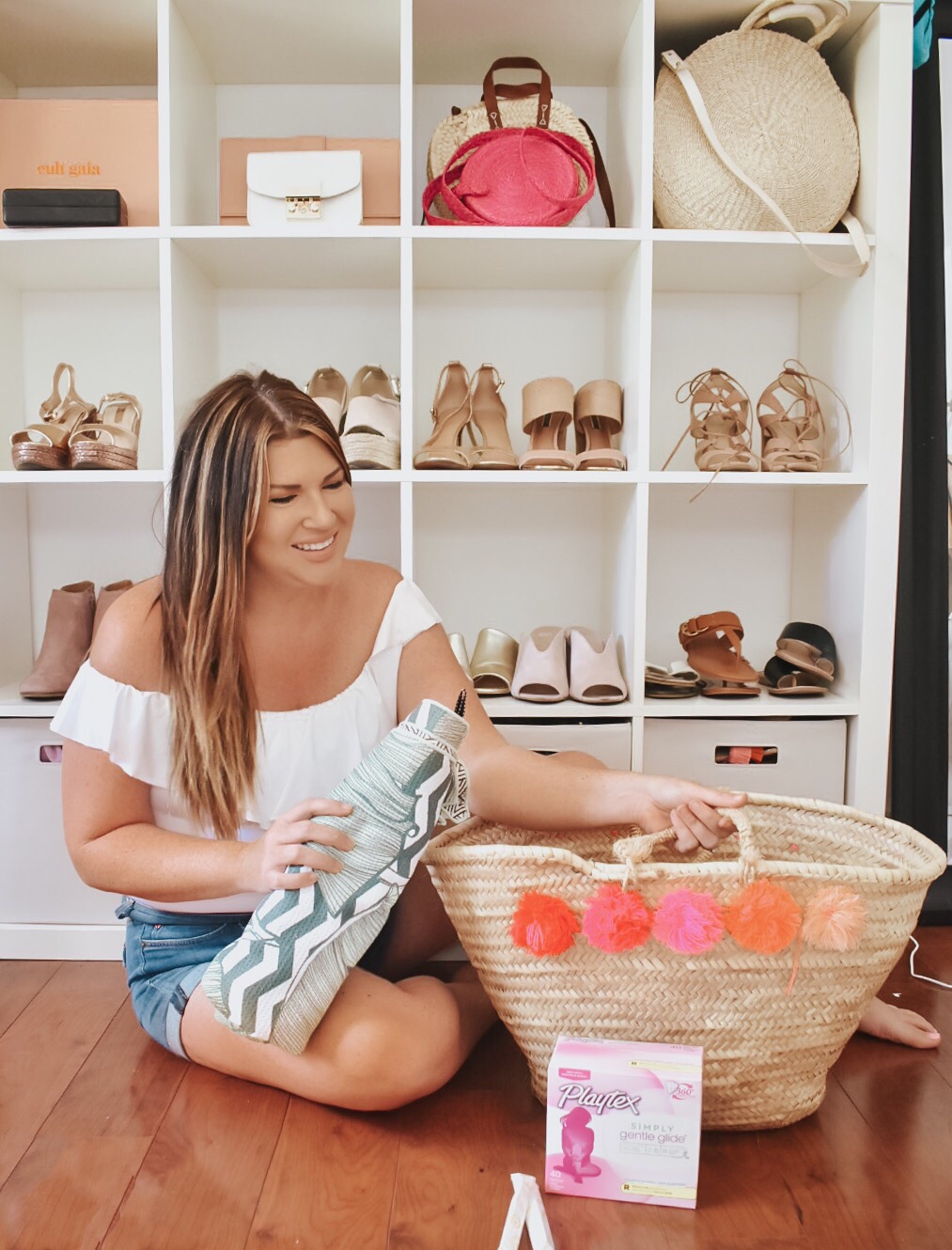 My best advice when you need to simplify: go to the beach! Not only is sunshine and salty air good for the soul and a solid mental reset, but Vitamin D works wonders on your body. Personally, I love the feeling of my bare feet digging into the sand as I walk toward the water and find the perfect spot to settle in. I can sit and let my girls play, watch our tiny Gulf waves roll up to the shore and take in every relaxing sight and sound. While I still love a good sunset evening on the beach, lately I've been enjoying the early morning scenes where we get up early, head to the beach and stay until lunch time. It's so calming and always has the effect of making problems seem smaller or erasing any worries of the week.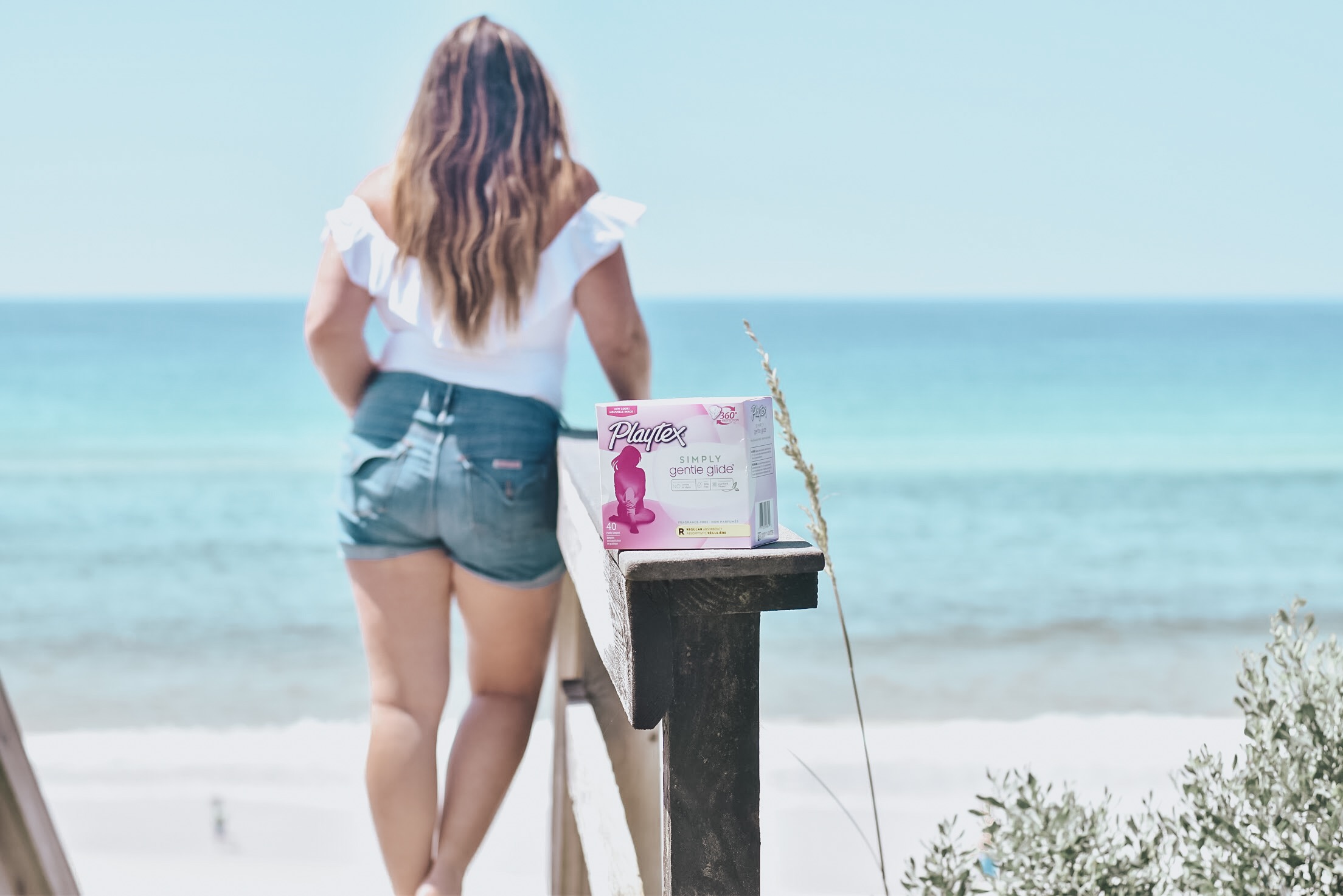 In fact, I had nearly forgotten all about a certain monthly routine until mine returned for the first time after Collins was born. If you've been through that first postpartum period, you know it is an experience like no other. There's enough to adjust to as it is with a new baby and adding in an extra-heavy cycle can feel like the last thing you want to think about. Forget standing in the feminine aisle at Target debating what to buy. As a mom of two with free time at a minimum, I want to grab and go knowing before I even turn down that aisle that I'm taking home the best product available, that offers exactly what I need – comfort, protection, and none of the "extra" bells and whistles I don't. (Which, of course, also means more time for other aisles at Target, which is practically like free therapy to us mamas!).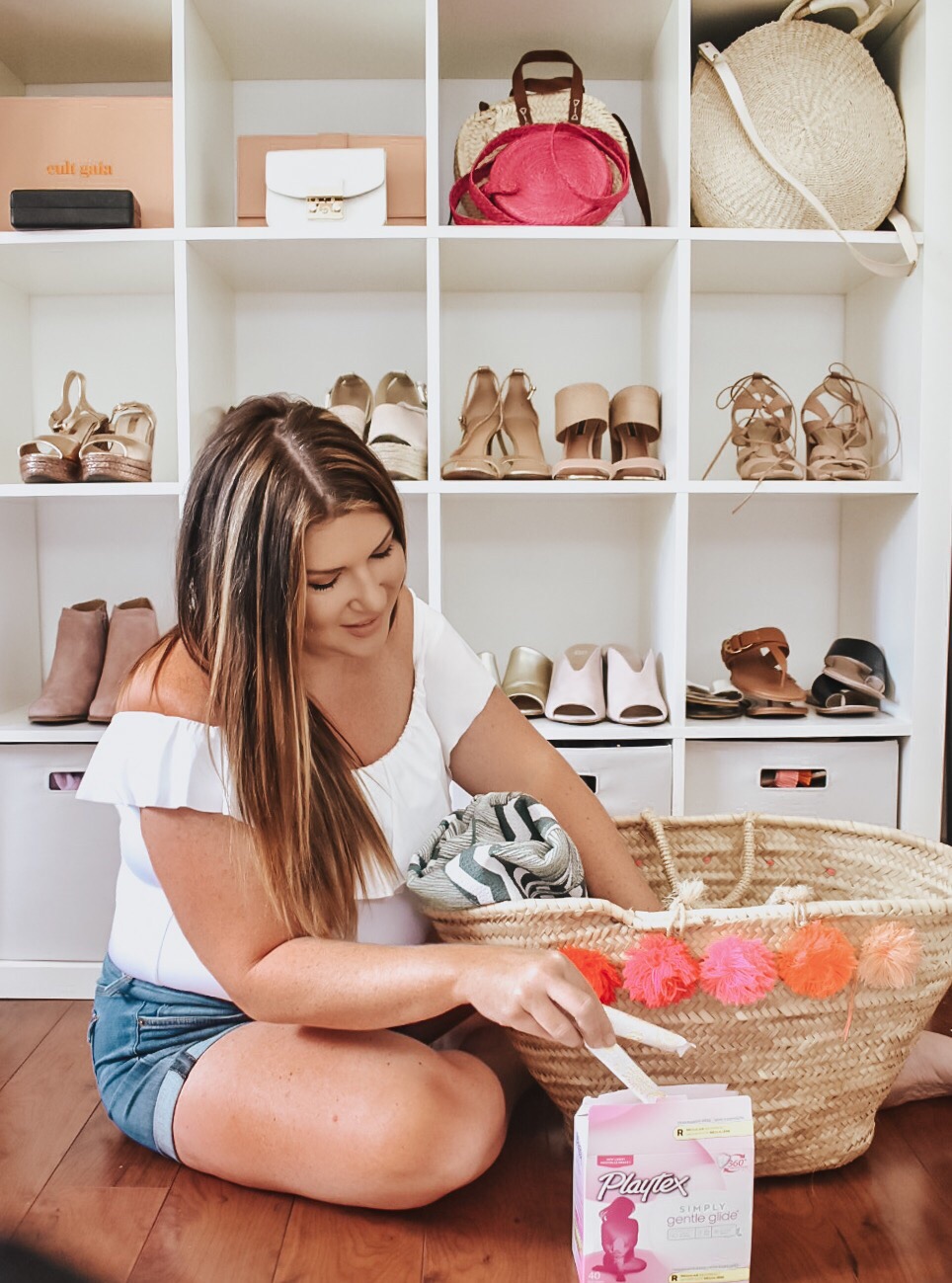 With Playtex® Simply Gentle Glide™ you can have the best of both worlds – it's simple, reliable and a great value! The ingredients include purified fibers that are washed up to five times and woven together to form an absorbent core. The comfort shape applicator is free from colors, dyes and BPA. The 360° Protection™ shapes to your body for a protective barrier against leaks. Every ingredient used in Playtex® Simply Gentle Glide™ is rigorously evaluated to provide reliable protection that you can trust to be gentle and safe for your body**.
**When used as instructed.
So when the time comes for my monthly cycle and it coincides with a beach day, I don't have to worry. I can pack my beach bag with the usual essentials along with tampons I can rely on. It's amazing what a difference having the right product can make when it comes to having a relaxing or stressful day at the beach. You can save on your own Playtex® Simply Gentle Glide™ Tampons by clicking here for savings at Target. Also, check out this hilarious video by Playtex® Simply Gentle Glide™. Sometimes I can't believe how extra things have become. I'm so thankful I have Playtex® Simply Gentle Glide™ to keep things simple!