Thank you Bibigo for sponsoring this post. Visit your local market to enjoy the flavors of Bibigo any day of the week!
As a mom and entrepreneur, it seems like no two days are the same. I try to keep the mornings and my morning routine as consistent as possible, so that by lunch, I've accomplished at least a few things each day from my to-do list. Some days that works better than others. If you have a little one or run your own business you know exactly the roller coaster that might ensue. Even the best laid plans can become unpredictable when it comes to babies and businesses — and really, the two aren't that different are they? Ha!
So much hands-on attention goes into growing a business and building something from nothing. There are days I feel like I've made so much progress and other days when I realize that I could work 24/7 for the forseeable future and still not make a dent in what I would like to do. When I feel a project wrapping up or reach a goal, it makes sense to think that it might be a good time to sit back and relax, to bask in the accomplishment. (Don't get me wrong, there's certainly room for pride and celebrating the moment.) However, the times that you reach a goal are the times to dig in and go even harder toward the next goal. Build that momentum and let it propel you even further.
So with that said, it's easy to let the days feel very go-go-go when there is so much happening and on my to-do list. Dinner with the family is usually slightly chaotic so when I'm alone for lunch or having a lunch for two, I like to think of it almost as me time. I can scroll social media or search for inspiration and I love to eat something that I wouldn't normally choose for my picky eaters at dinner.
I recently bought these Bibigo frozen dumplings and started eating them as a tapas style lunch, though they are also great as an appetizer. First of all, they are SO GOOD! I've been really enjoying the pork and veggie combo. Second, if you're into Korean food and want to enjoy it at home in a quick, convenient way, Bibigo is your go-to! There are a range of products to choose from including dumplings, wontons and more. Find your favorites here. It's an easy way to feel like you're getting a treat with out having to go far.
Whether your days are spent chasing little ones or building your business one goal at a time, take a little time for you. Even if it's just a lunch break, make a point to savor something delicious and enjoy the moment.
Click on the tags in the image bellow to shop directly!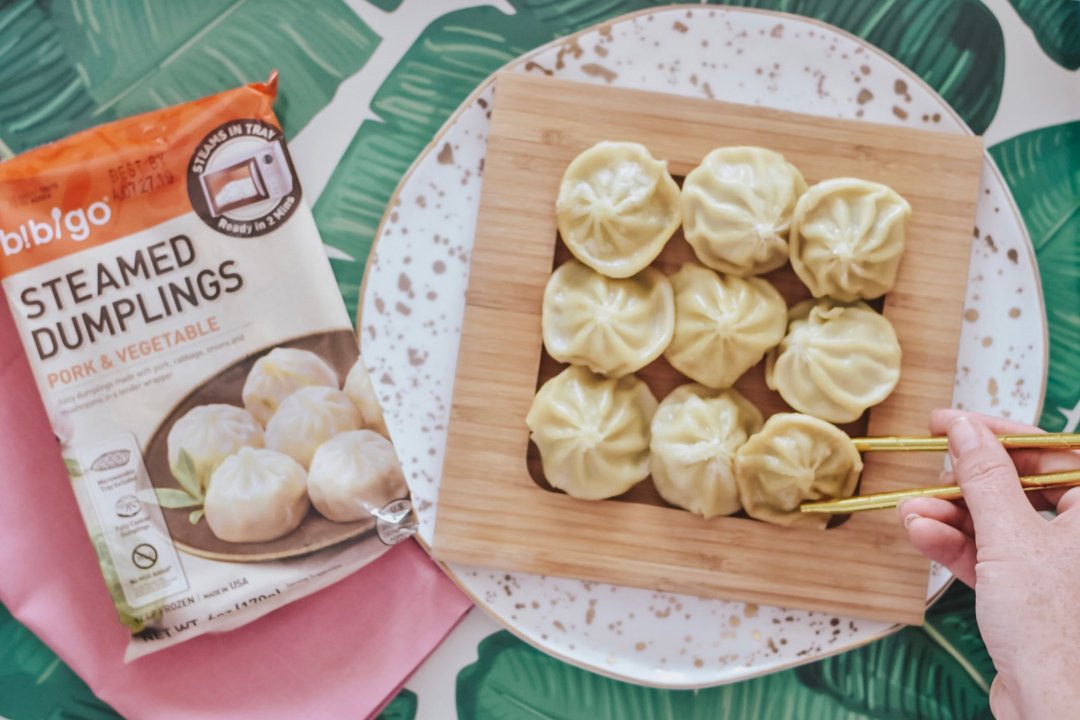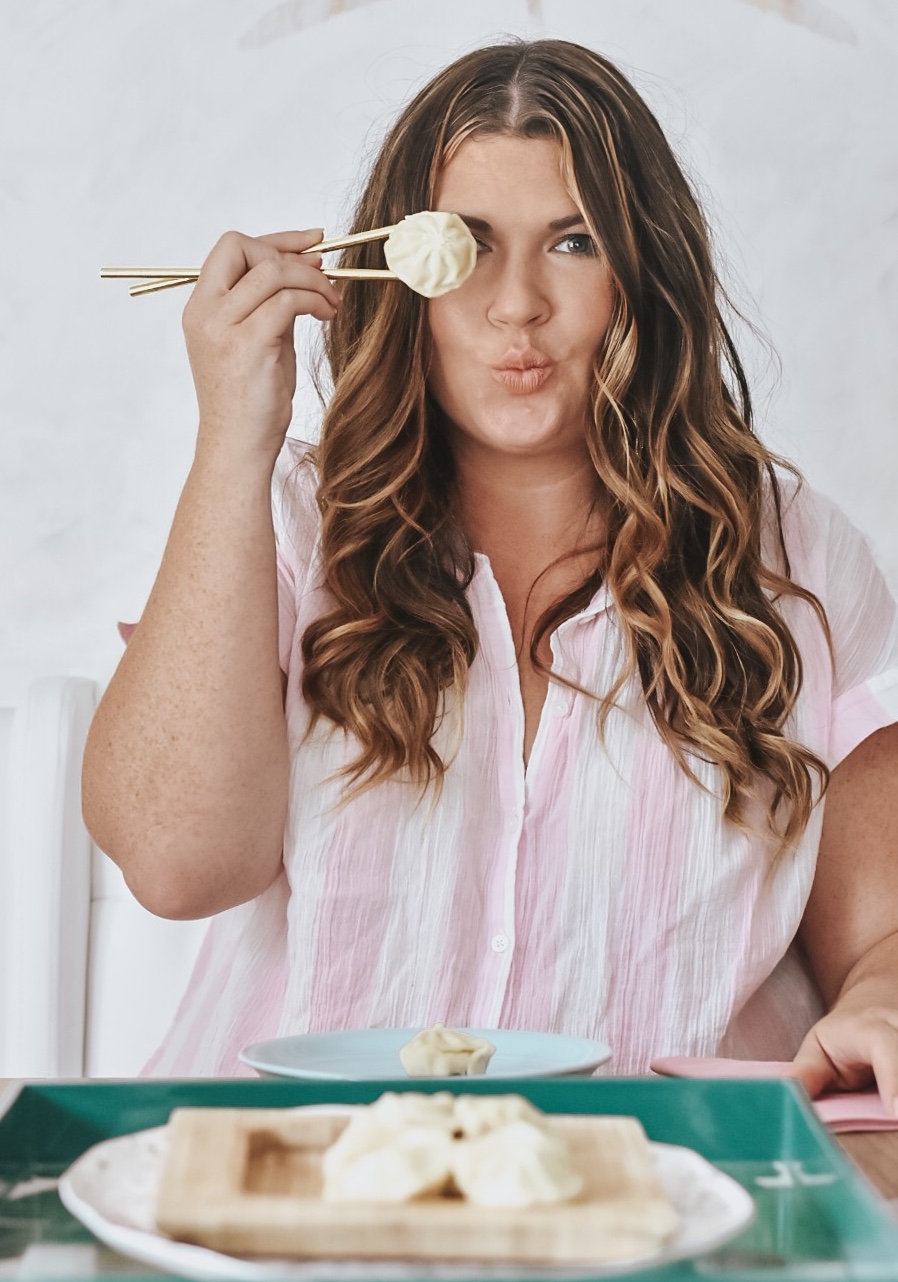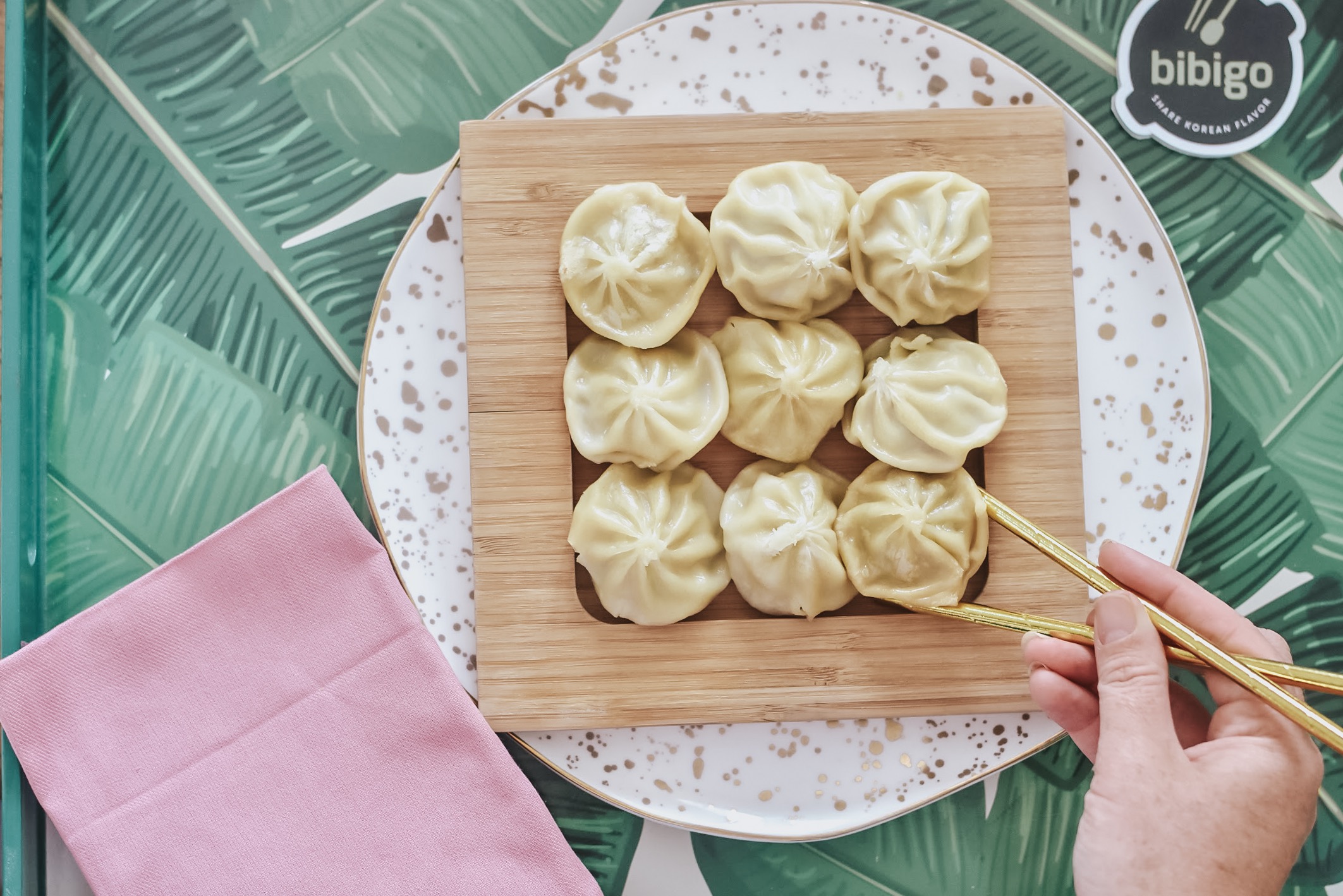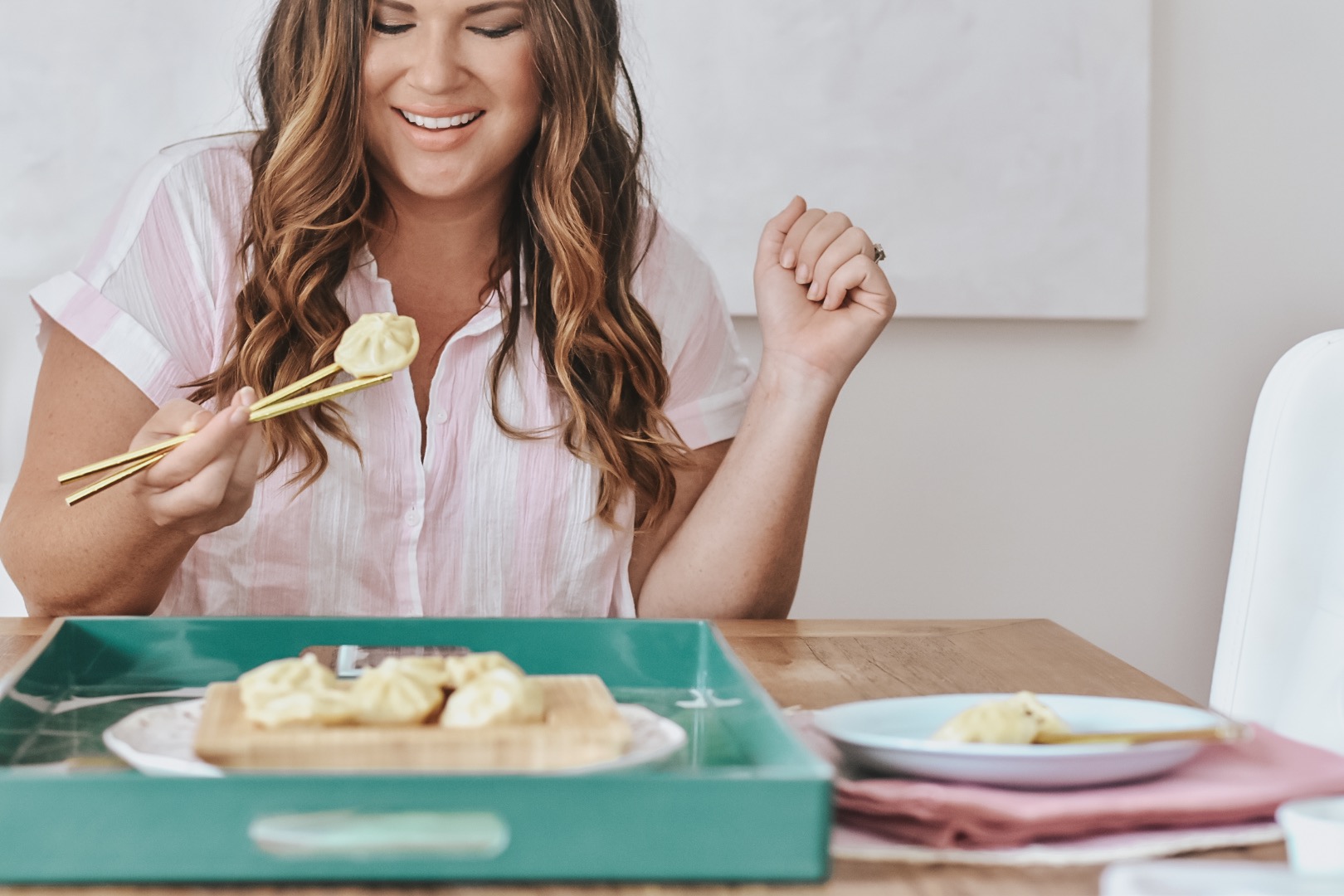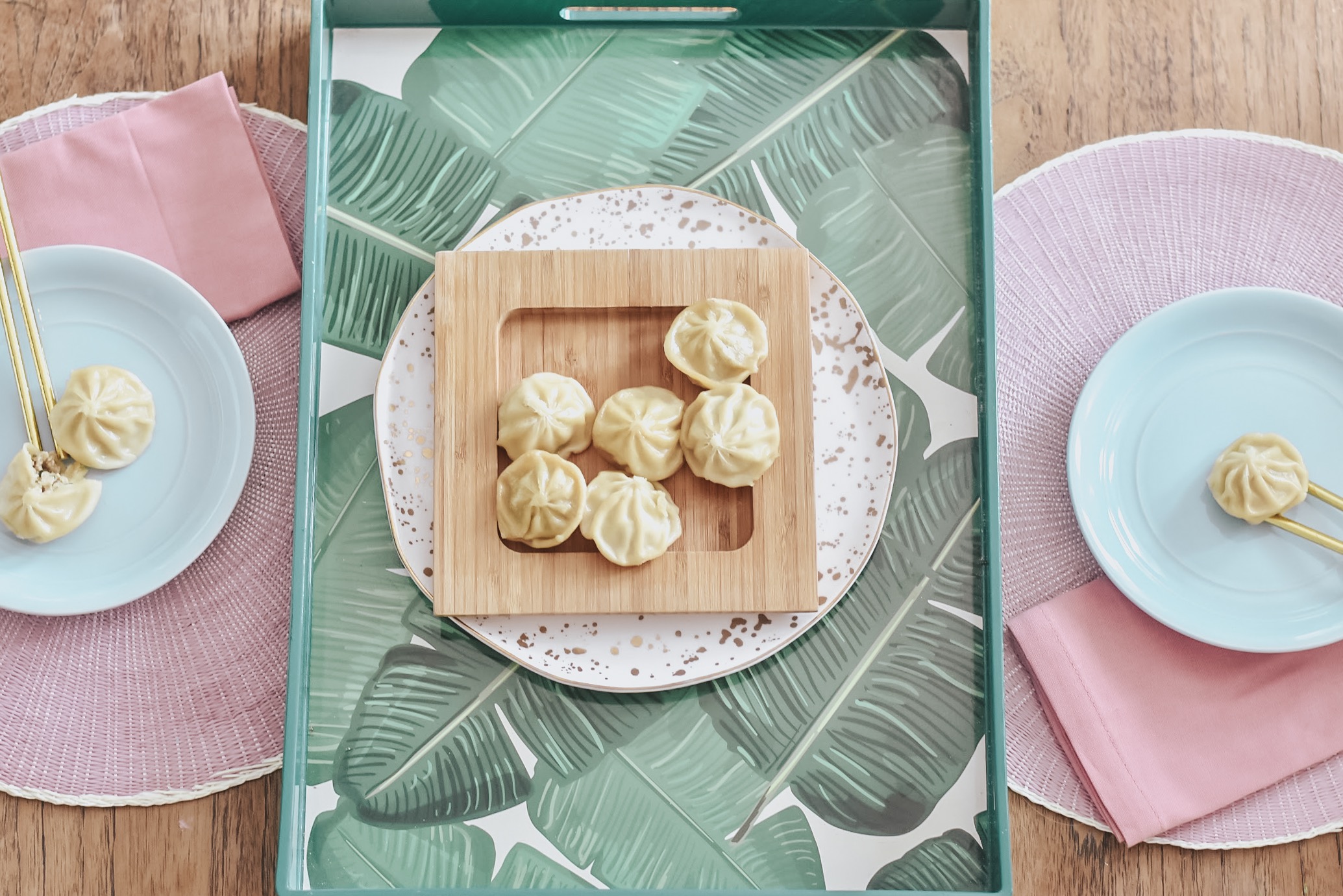 I was selected for this opportunity as a member of CLEVER and the content and opinions expressed here are all my own.