It's New Year's Eve and I can't think of a better time to test out a fun recipe involving my favorite pink beverage: rosé. Get ready to have your mind blown and your party started with rosé champagne jello shots. I first saw this in one of those Tasty videos on Facebook. (You know you've seen them.) My hubby has been feeling less than 100% so we opted for a chill night in with dinner, drinks, football and our own tiny little party.  I made these today and they were so easy to put together. Though I admit I had one flub. I was in Seaside at Modica Market and grabbed an orange cream soda instead of a regular cream soda (oops!), so I only ended up putting in half so it wasn't overwhelmingly orange. This made my batch a little stronger, but hey, it's New Year's Eve, so I went with it.
Champagne jello shots are the perfect addition to a party or a fun way to spice up a get-together. This is like the cooler, upscale edition of the ol' college version. Make them ahead or even double the recipe for a larger group. I used a glass dish to chill these, but they would also be great in silicone ice cube trays or little shape molds.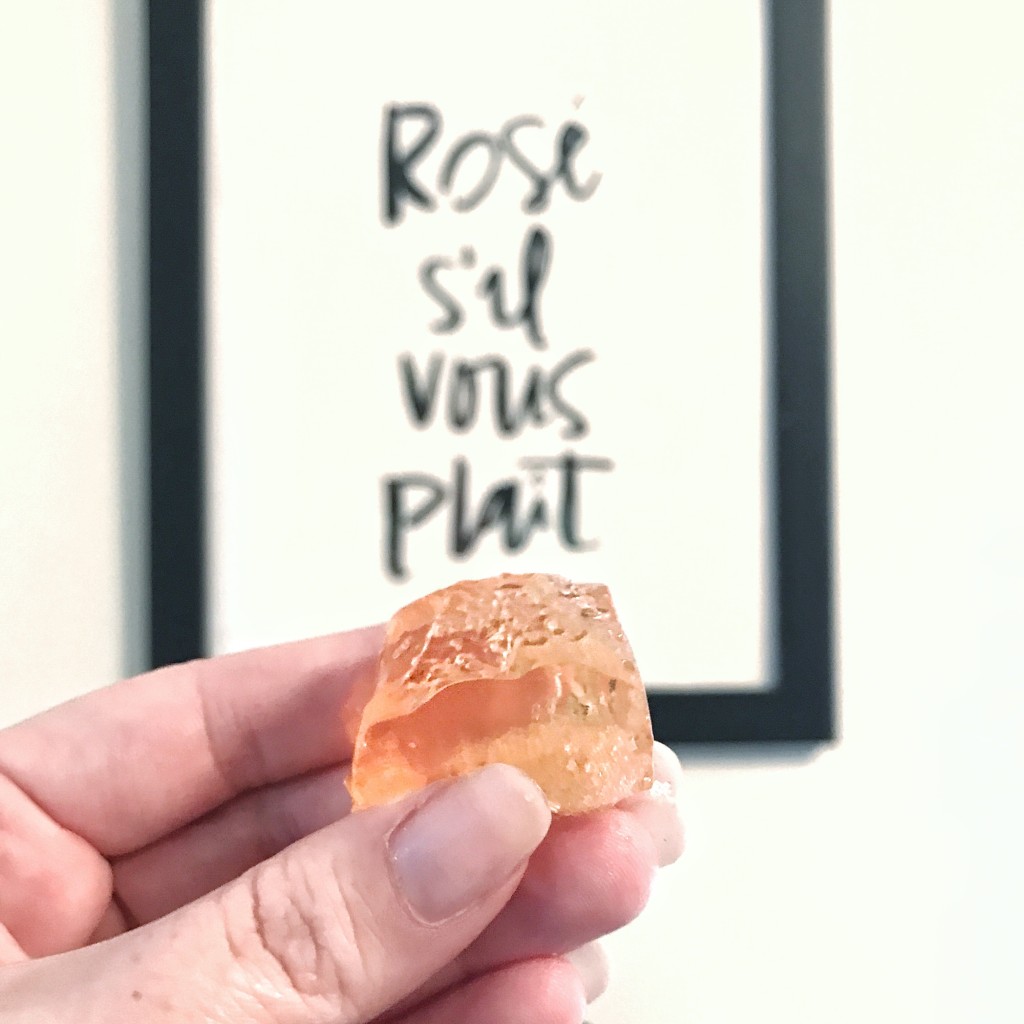 // "rosé sil vous plait" print //
Ingredients:
2 Cups Hot Water
4 Packets of Unflavored Gelatin
1 Bottle of Cream Soda
1 Bottle of Rosé Champagne (or regular Champagne)
Sugar Sprinkles of Your Choice
Instructions:
Heat water and pour into 9×13 pan.
Pour gelatin from packets and mix well.
Let cool slightly then add cream soda and champagne.
Mix well to be sure no clumps of gelatin are left over.
Cover and refrigerate 3-4 hours until firm.
Use a thin knife to carefully cut out squares or rectangles and place on your favorite serving dish. The Jell-O is still a bit wiggly so take this step slowly.
Garnish with pretty sprinkles of your choice. (Since rosé is dry, you may want to add extra sprinkles to sweeten the taste.)
Share and enjoy.