This post is part of my weekly Q&A series "30 Questions on 30A" where I interview friends, blogger babes and girl bosses to learn what makes them tick and find out their 30A favorites!
What's better than one fab dose of style inspiration? Try three! This week I'm introducing you to Blair, Ellen and Janie Flowers, the stylish sisters behind the blog The Perennial Style. No strangers to 30A, these southern sweethearts mix preppy style, trendy pieces and jetset sophistication for looks that are triple like-worthy. Follow the sisters of The Perennial Style on Instagram here and read on to get to know them even more!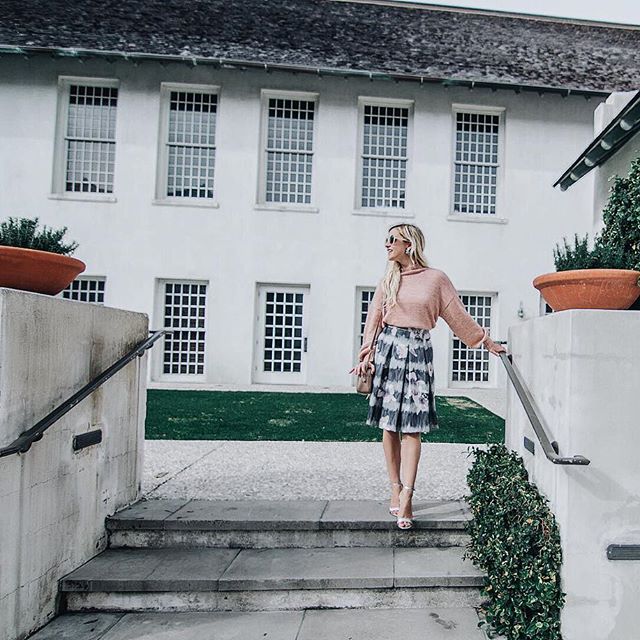 1. How do you describe your business in three words?
Sister Style Blog
2. How do you describe your personal style?
Two Preppy, One Daring
3. How did you first hear about 30A?
We grew up in Alabama and spent every weekend at our beach house in Destin, so 30A has always felt like a second home!
4. What is your can't-miss 30A restaurant?
Great Southern in Seaside – yum!
5. Favorite low-key spot on 30A?
Red Bar in Grayton Beach
6. What do you order when you get coffee on 30A?
I always love a cup of black coffee with one splenda – it's simple, but hits the spot!
7. Who would you dream of having coffee with?
Ellen Degeneres – she's hilarious, so we know the coffee date would be full of laughs!
8. Best spot to grab cocktails?
Havana Beach Rooftop Lounge at The Pearl in Rosemary Beach
9. Favorite sunset view on 30A?
Bud and Alley's in Seaside
10. What's in your beach bag?
A quirky ban.do beach towel, Supergoop Sunscreen and lip balm – sun protection is essential!, a pair of mirrored aviators, and a floppy straw hat!
11. Favorite 30A memory so far?
Blair's wedding in Seaside. It was absolutely beautiful and the perfect weekend! Seaside will forever hold a special place in our hearts! You can see all the photos HERE.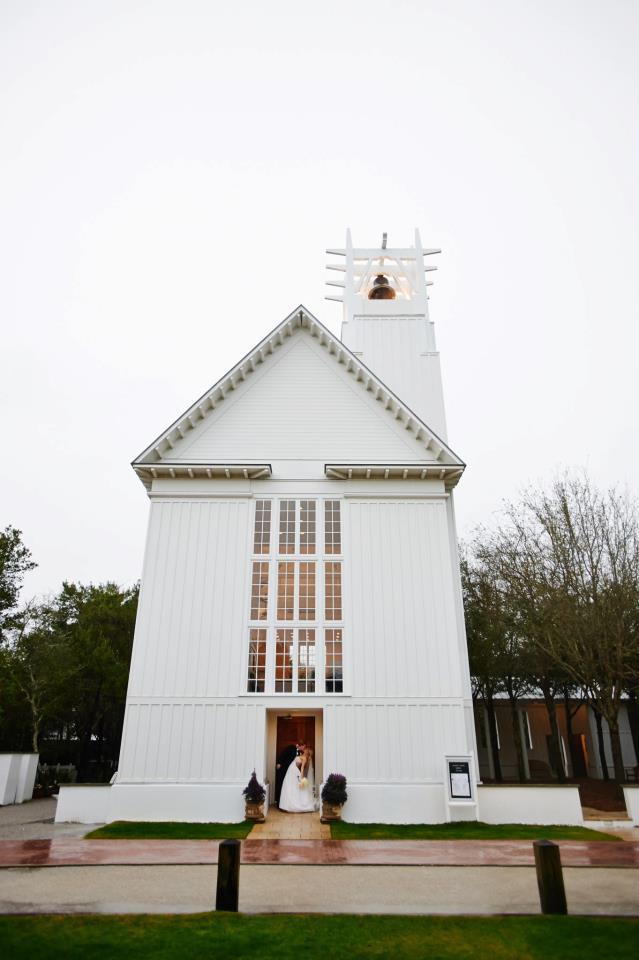 12. First website you check in the morning?
Gmail
13. Last dish you ordered?
A vegetarian flatbread pizza. Pizza addict, for sure.
14. Last book you read?
Crazy Rich Asians
15. Most used app on your phone?
Instagram – probably not a surprise 😉
16. How long does it take you to get ready in the morning?
30 minutes when the blow dryer is involved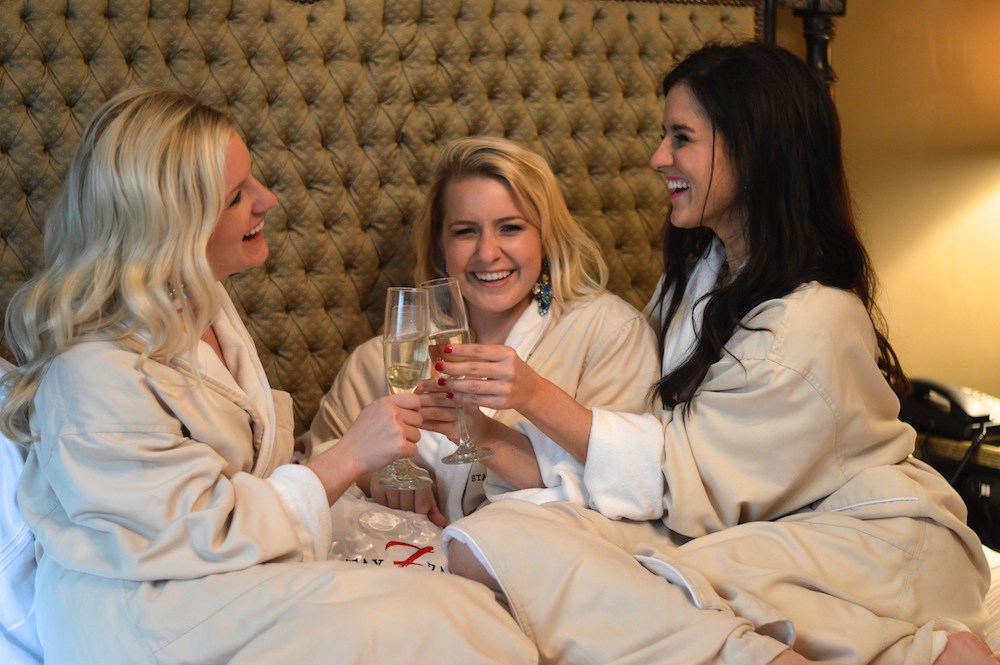 17. What one beauty product can't you live without?
A black eyeliner pencil. Always have extras on hand!
18. What is the last clothing or accessory item you purchased?
Gucci handbag for our mom – She's the best, so we wanted to surprise her!
19. What is your go-to outfit?
Flared jeans, platform wedges, and an Express Portofino blouse – we literally own them in every color!
20. Favorite fashion (or beauty) trend of all time?
A classic red lip. It's feminine, flirty, and timeless!
21. What influencers do you love to follow?
We love Chiara Ferragni of The Blonde Salad, Blair Eadie of Atlantic-Pacific and Shea Marie of Peace, Love Shea!
22. How do you unwind?
Nothing is more relaxing and refreshing than a long run outside.
23. Do you have any hidden talents?
We have performed as trapeze artists in numerous circus shows 😉
24. What would you never wear?
Crocs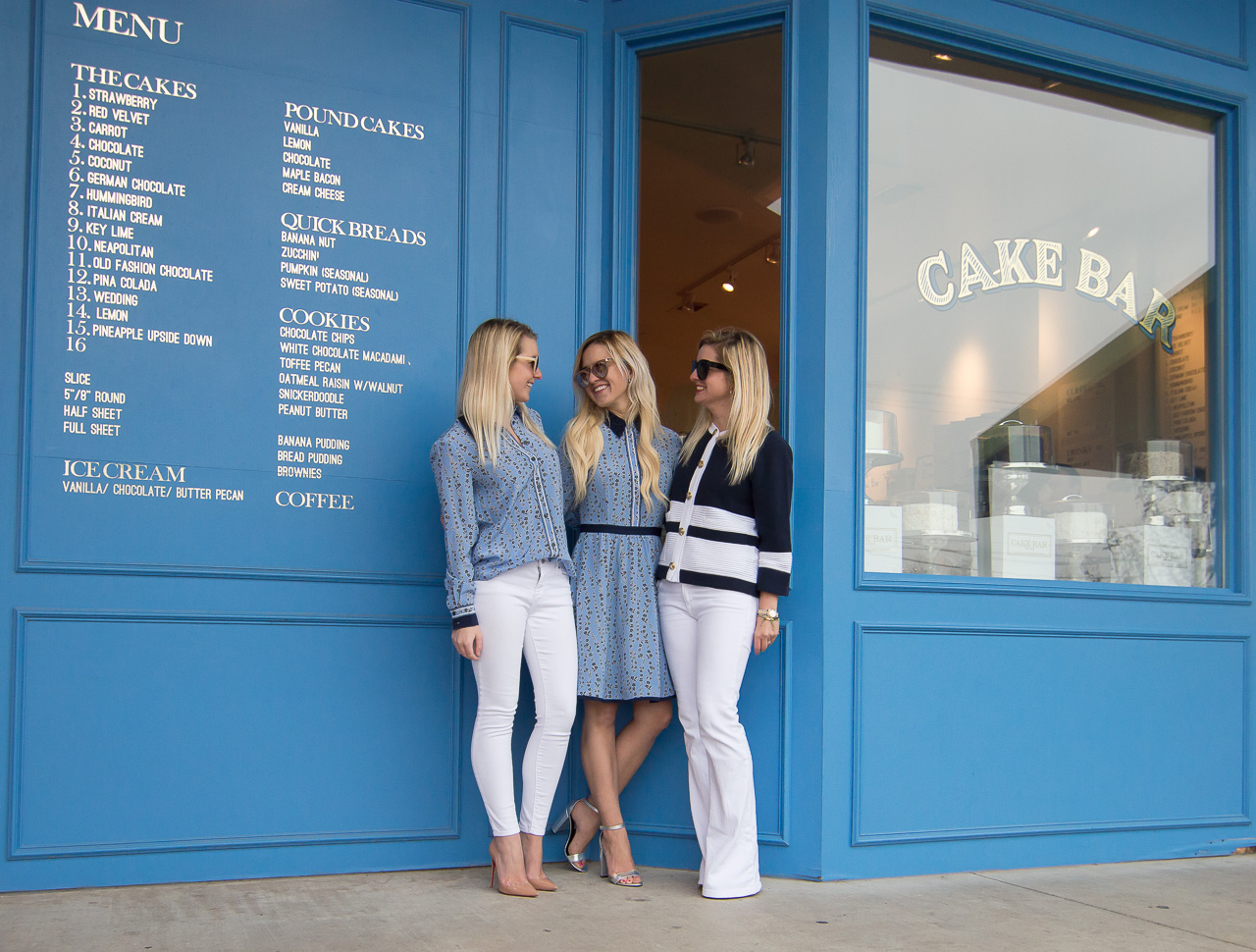 25. Who is the last person you called on the phone (texting doesn't count)?
Our mom – we talk all day everyday 🙂
26. What would you be doing if you weren't on your current career path?
Open my own boutique
27. Who has been your biggest influence?
My sisters. Each of us influences the others in a unique way. It's so nice having a trio of support and motivation!
28. What are your best words of advice for aspiring lady bosses chasing the dream?
Do what you love and remember to be patient. With blogging, I've seen so many girls get frustrated and quit if they don't see quick results. As long as you're passionate about what you're doing and truly believe in your brand, you will find success!
29. Tips for balancing it all?
Create a schedule and stick to it. Dedicate certain days to certain projects. Even though I work from home and make my own hours, I follow a strict schedule. Like I always say, working from home is not the same thing as taking a day off 😉
30. What most excites you about life lately?
Travel! I visited 11 countries last year, and this year I hope to keep exploring. There's nothing more exhilarating than exploring new destinations and meeting new people along the way!
Thanks for reading!
Save this article by pinning the image below.