One thing about me, I love an opportunity for reflection and a deep dive into data, so naturally, an end-of-year recap looking back to see what made the hit list is an easy YES. I typically look back on the previous month to see which things were success, misses or favorites for both me and you. A full look at the year is even more interesting because it's a chance to find patterns and see where I was and what I was sharing in a given year. Plus, somethings I share are big favorites for me, but don't connect to you guys and sometimes, I'll be surprised and blown away how much you love something I didn't see coming.
So without further ado, let's start with this:
2022 Hit List: Amazon Favorites
LED Alarm Clock
This one surprised me, but you guys consistently loved it over the past year. It's sleek, functional and also has charging ports on the side. Perfect for your nightstand or even a desk. Grab it here.
Water Flosser
Clearly, we are all in a battle to make flossing easy, especially when kids who can do this without complaining. When I shared this, it was an instant hit. We have the purple shade, but you can choose from a few other options. Shop it here.
Rattan and Wood Frame
You guys loved the coastal frames I shared and the classic, coastal-inspired styles were a hit. From bamboo to rattan and wood to chic wicker, these comes in 8×10 or 4×6 options. Shop frames here.
Fanny Pack Bum Bag
Truly the best $20 you can spend for a cute, hands free look. great for Disney, city sight-seeing, and athleisure looks. Grab it here.
Classic One Piece with Support
Ahh, swimsuit season. When you want the effortless look of an easy breezy one piece but need support and tummy control — this is it! It's a classic silhouette but clean and minimal to feel very now. Grab it here.
Supergoop Glow Stick
Goes on smoothly and easily so my kids like to swipe this on themselves without a fight. Grab it here.
Divided Organizers
organizational tools are always a yes for me and this pastel set is great for kids artwork, important paperwork and documents. Grab it here.
Stacked Shelving System
We have these in the girls' rooms and they're fabulous. Super easy to put up and they've held up well. Grab the set here.
Sandscreen Powder Pouch
My sister gifted this to me and it's been a game changer. It's a cool pouch filled with "magic" powder that gets rid of beach sand with a few swipes — even the kids love it. Grab it here.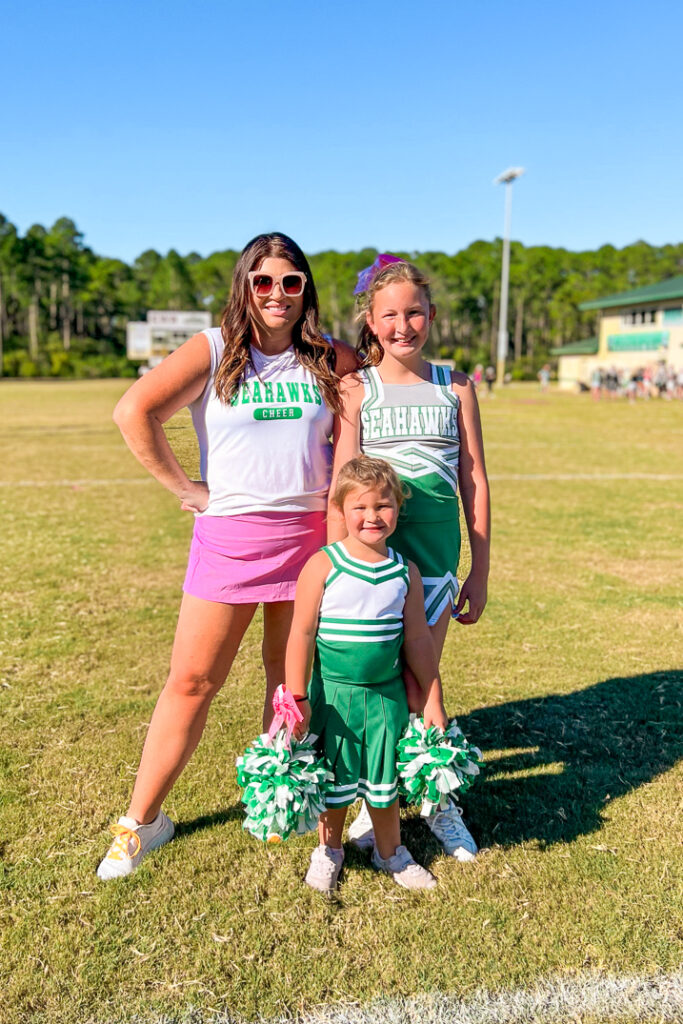 Athletic Skirt with Shorts
One thing I didn't see coming this year was me serving as a cheer coach, but I did and I immediately ordered this skirt. It comes in regular and long versions (available in 20+ colors) and by the end of the season, I was sporting the pink, light purple & green. It's a lulu-lookalike and one that I wore again and again! Grab it here.
Bentgo Lunchbox
I knew this one was going to be a favorite from the moment I shared it. We've all seen the cute kids bento boxes, but this elevated minimalist style is a sleeker update that is perfect for middle school, high school or taking lunch to work. Grab it here.
Underwater Camera
I bought this for Emery over the summer and she loved it for camp, underwater beach photos, pool diving — all the things. I love that it's easy to see both selfie mode and regular views with the dual screens. Grab it here.
My Amazon Storefront
If you're looking for something specific, or enjoy the discovery of those good Amazon finds, be sure to check out my storefront. I have tons of lists in all sorts of categories from baby and mama to coastal decor to entertaining finds to spring summer style and so much more. You can shop by the list or just browse and see where the clicks take you.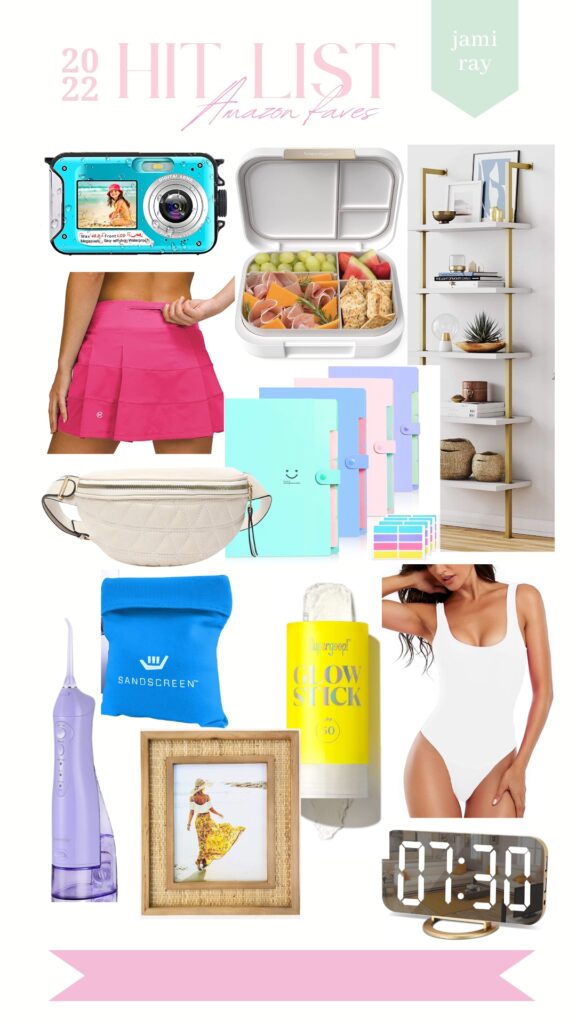 pin to save for later