Episode 9 of the 30A Mama Podcast features Mallory Fitzsimmons of Style Your Senses, a fellow blogger, style lover and mom of 2. Mallory has been steadily growing her business and her online following over the last several years operating a successful blog and recently launching her own online boutique as a branch of her brand. What I love about Mallory is that her #1 focus is to bring value to everyday moms like us, in the trenches of motherhood. It's not about keeping up or showing off. We talk about how her business strategy has evolved, why what it's really like to do all this from home, why escaping from social media is important, and of course some of her 30A favorites. She is such a gem and I loved getting to catch up with her in person. So let's roll the intro and get to it!
CLICK HERE to listen on iTunes!
or CLICK HERE for the full podcast archives, show notes and more!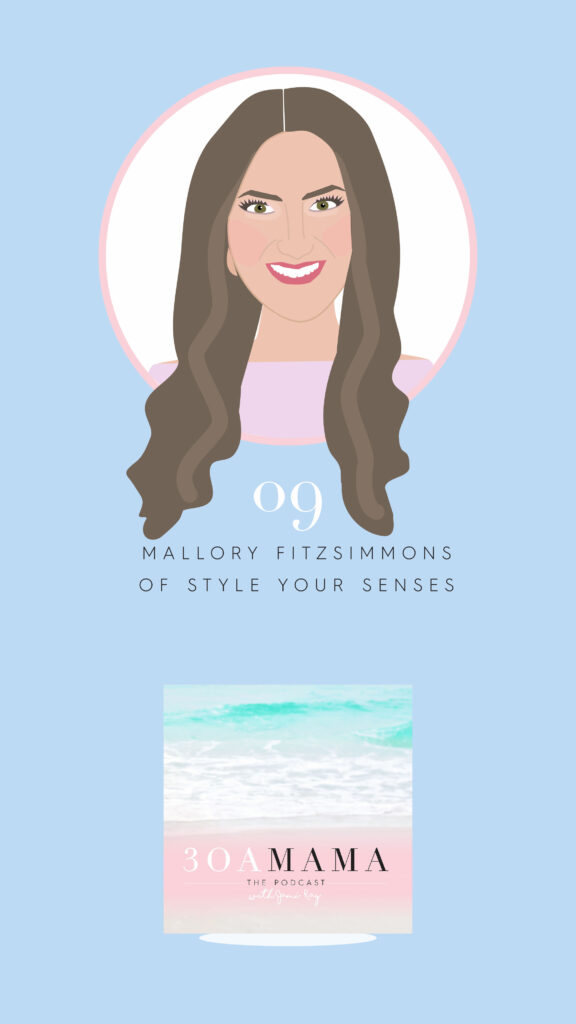 Screenshot, share on stories and tag us to let us know you're listening
Press play to hear the full episode.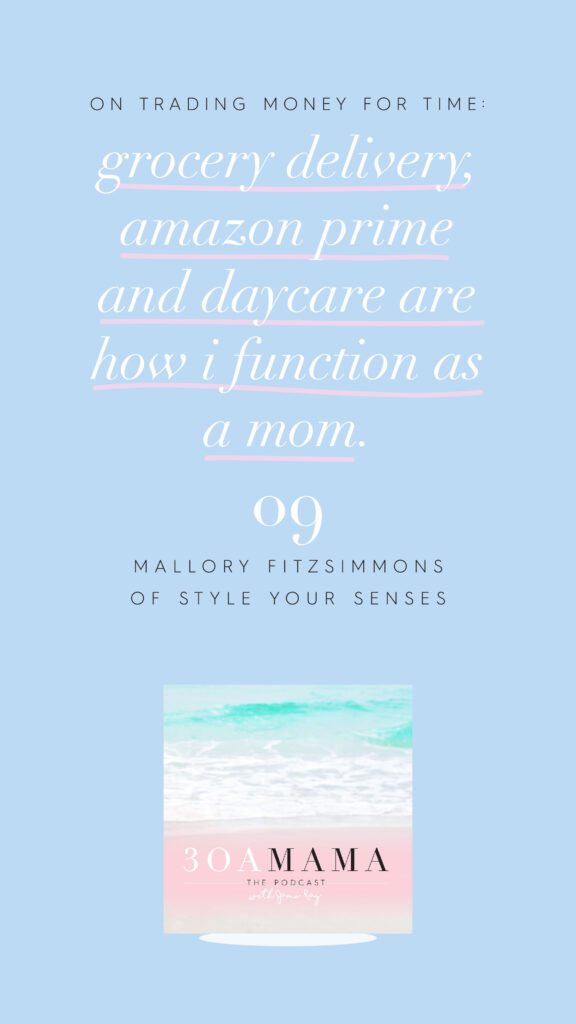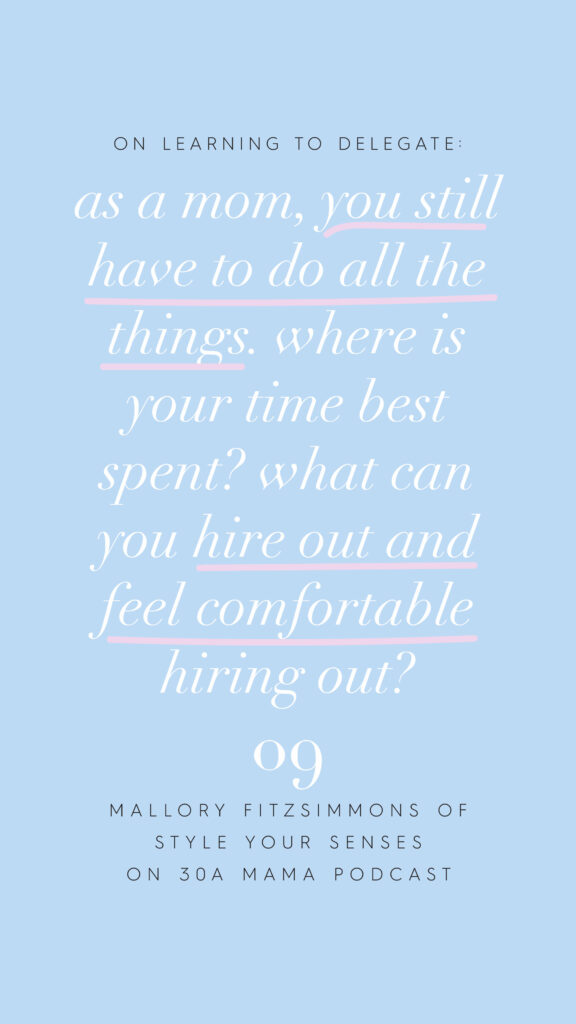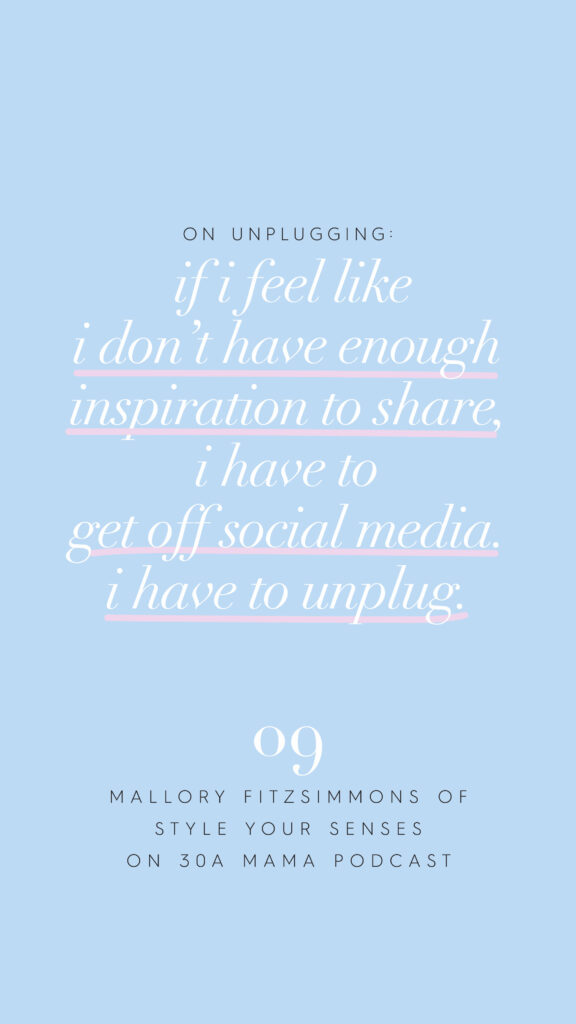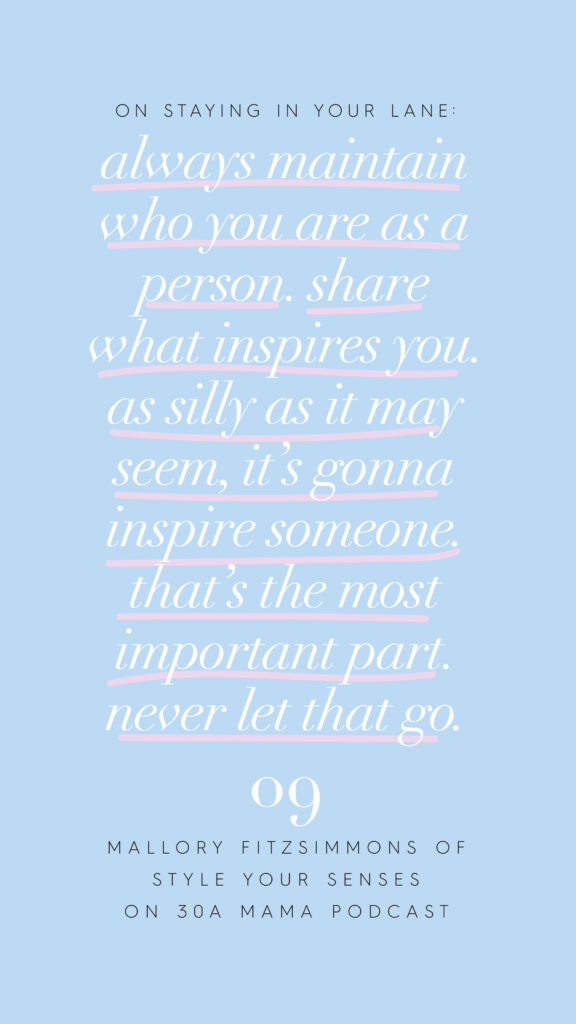 Mallory's 30A Favorites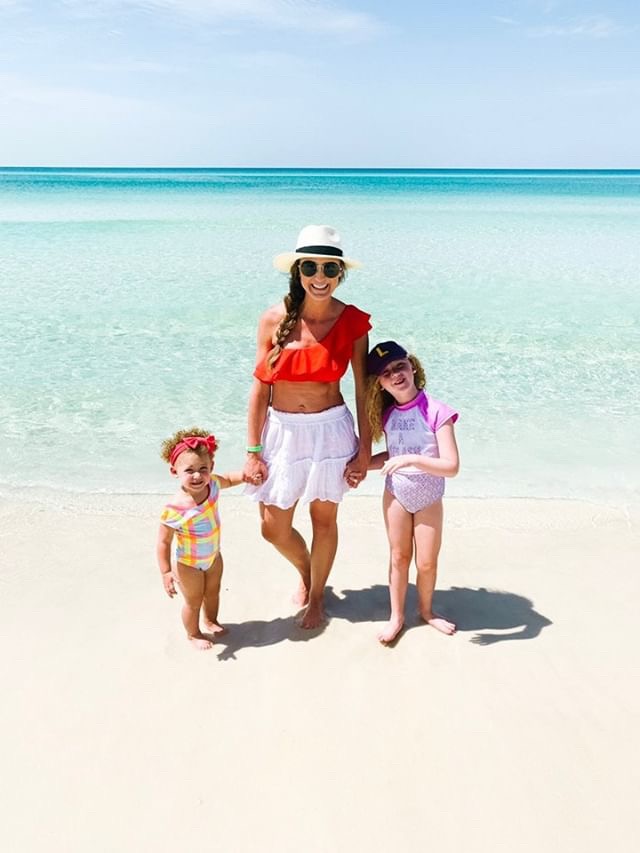 First Stop When You Arrive on 30A: The beach then Pickles. The girls just love it! We always do the Great Southern, We always do Modica after the big Publix run. I'm loving the The Great Southern's frosé bar.
Family Dining Spot: Seagrove Village Market. I love the fried green tomatoes with pimiento cheese. Nothing gets better in the world.
Must Do Activity: We are always in front of the Seaside Amphitheater. We are always checking what's going on at the amphitheater every night.
Instagram worthy backdrop: "The beach! We always have pictures of each girl running into the water at sunset."
What's Your Go-To Beach Outfit: This is what I've been wearing. I just got a white gauze tiered ruffle skirt, a swimsuit top and a Panama hat. I felt chic. I felt put together.
What's in Your Beach Bag: Sunscreen for sure… sun hats, snacks, towels, flip flops, snacks, snacks, snacks, water bottles. We try to keep it simple.
Mallory's Links
Instagram: @styleyoursenses
Website: styleyoursenses.com // Shop Style Your Senses
Follow Along with 30A Mama
Instagram: @jamiray, Pinterest: @jamiray, Twitter: @jamiray_ and our Facebook Group: 30A Mama Chat Club
Find this peach tee along with the 30A Mama map and the 30A Mama Lightroom Preset, all at https://30amama.com/products