Welcome to episode 06 of the 30A Mama Podcast! Thank you so much for joining me! In this episode, I chat with Jamie Gummere of Blush Beauty Lounge. I made myself right at home in her space, which is perfectly pink, pretty and girly, tucked upstairs at 30Avenue in Inlet Beach. Jamie is a true beauty guru having run the gamut from makeup for weddings, commercial shoots and special occasions to lashes, skincare and even permanent makeup like microblading. Her personality is just as pretty as her work and I love how she can keep it real in a space where glossing over is the norm. We dig in and talk about life as a single mom, how she's steadily built her business to an incredible level one face at a time, why we as women often struggle with self-care and why beauty is so much more than skin deep. It's such an incredible chat and I am so thrilled to share it with you.
Download the brand new 30A Mama Presets for Lightroom Mobile and get 3 separate presets designed for light and airy photo with pretty pops of color.
My favorite book this week is One Day in December One Day in December, a sweet and funny romance about a woman who falls hard for a man she's just met and how she handles finding out her best friend is in love with him. It reminds me a little of the book Something Borrowed, one of my faves, so if you like that one, you'll love One Day in December. Enjoy a free month on me at audibletrial.com/30amama
CLICK HERE to listen on iTunes!
or CLICK HERE for the full podcast archives, show notes and more!
Press play to hear the full episode.
Episode Highlights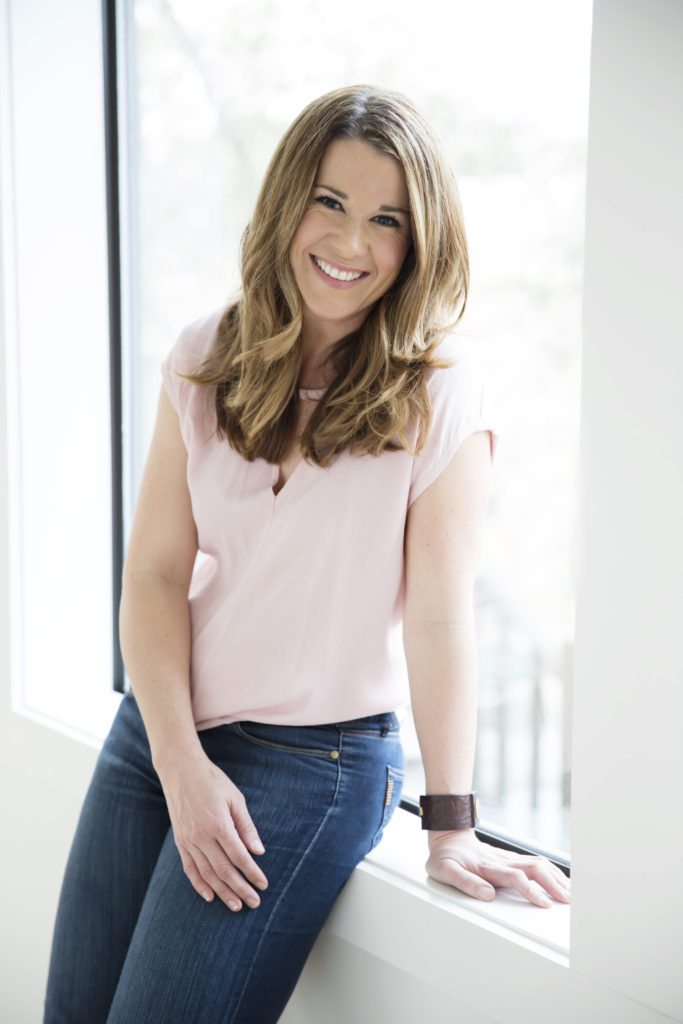 Being "Mom Boss"
The thing I always tell everybody is, "Is it harder to be a single mom? I'm not really sure. I never knew it the other way." but sometimes now hearing the other side of it
From "Paid Hobby" to Full Time Entrepreneur
Jamie talks about what it was like to treat her wedding makeup business as a paid hobby and the transition to take it seriously as a career. Booking jobs a year out and realizing how much her income had grown, she shares how she approached the decision to treat it seriously as her full time job and the business mindset she took on.
Balancing Artistry with the Nerdy Side of Beauty
"I always think, 'What does my client want to look like in the end and I back your way into that. Your skin needs to be really clear and pretty and if it's sun damage that we're working on, then I think okay we need to erase the sun damage, this is what we need to do and then I know how to get there from that. I love it especially with the microblading and permanent makeup. It is such a combination of my artistic, drawing, painting side of cosmetics mixed with the nerdy science side, which I also love."
Momming Through Rejection
Jamie talks about the hurdles she's faced as a mom preparing her daughter to leave the nest and get into college. It's a highly competitive, high pressure process and she talks about the feeling of rejection she felt when her daughter didn't get into certain schools. Though her daughter landed at a school she loves, that experience was one she took so personally as a mom.
The 30A Appeal
Definitely, the appeal for me.. Even sometimes when I visit other cities especially a bigger city I kind of think, "Oh I really want this fast pace and life in New York and the hustle and bustle. But then I realize when I come out that I am burnt out so hard, so it would be really hard I think in another area to kind of keep that momentum and go at the speed that we go at as moms and business owners. Every morning I go walking through Seaside and getting that cup of coffee, I don't have that burnt out feeling that so many people have.
Jamie's Links
Instagram: @blush_beauty_lounge
Website: Blushbeautylounge.com
Follow Along with 30A Mama
Instagram: @jamiray, Pinterest: @jamiray, Twitter: @jamiray_ and our Facebook Group: 30A Mama Chat Club