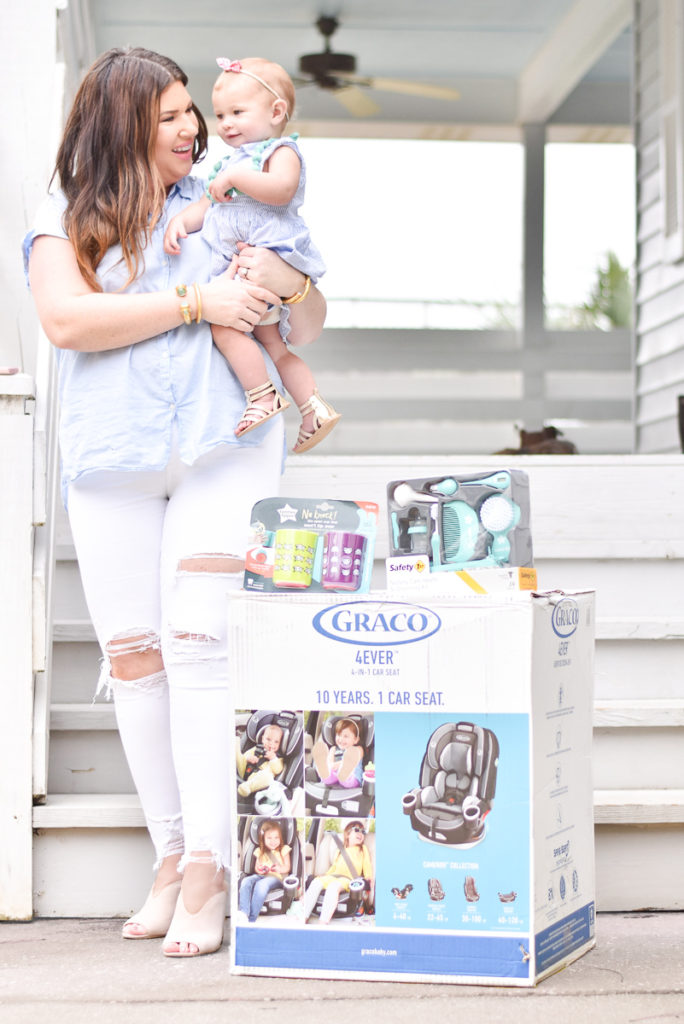 This is a sponsored conversation written by me on behalf of Walmart Baby Savings Days. The opinions and text are all mine.
One thing I've learned with having a second child is that no two kids are the same. I know you mamas of two or more can attest to this! It's easy to expect and even anticipate the same familiar traits and personality qualities to arise in the younger kid like they did with the older sister (or brother), but I can tell you there will be differences. Many differences!

Each of my girls are developing their own distinct personalities and as soon as I start to feel like I can predict how Collins will react to a situation or what behavior she'll gravitate toward based on what Emery did or liked, I'm completely surprised. Even at age 1, Collins has already defined a whole new set of likes / dislikes, interests / disinterests and favorite things. I remember Emery being the pickiest eater and having to carefully select just the right foods to make sure she actually ate enough nutritional bites to grow. With Collins, I can put anything in front of her and it will disappear. She even sneaks food off our plates! Emery used to love playing with beauty products but could not stand having her hair brushed. Collins, on the other hand, loves having her hair combed and brushed, even walking around with one waiting for an opportunity. As a mom, it's really a fascinating thing to watch and experience two distinctly different little people grow.

These small differences between my girls carry over into nearly every aspect of life, influencing our planning of activities, dinner and travel. One option that remains the same, however, is a place I can find the baby essentials every mom needs, no matter the budget or situation, Walmart is the one-stop shop for baby needs and must-haves. As a mom, time is precious and having a store that offers everything from groceries to gear is a win-win.

In this post, I'm highlighting 3 products we love that can be found at Walmart: Safety 1st® Nursery Care Health & Grooming Kit, The Graco® 4Ever® 4-in-1 Car Seat and Tommee Tippee® No Knock Toddler Cup. PLUS, as a thank you for reading and because I know you busy mamas will appreciate being able to buy these baby essentials along with your groceries, be sure to scroll all the way down for a coupon code to save $10 off your first Walmart Grocery order of $50 or more.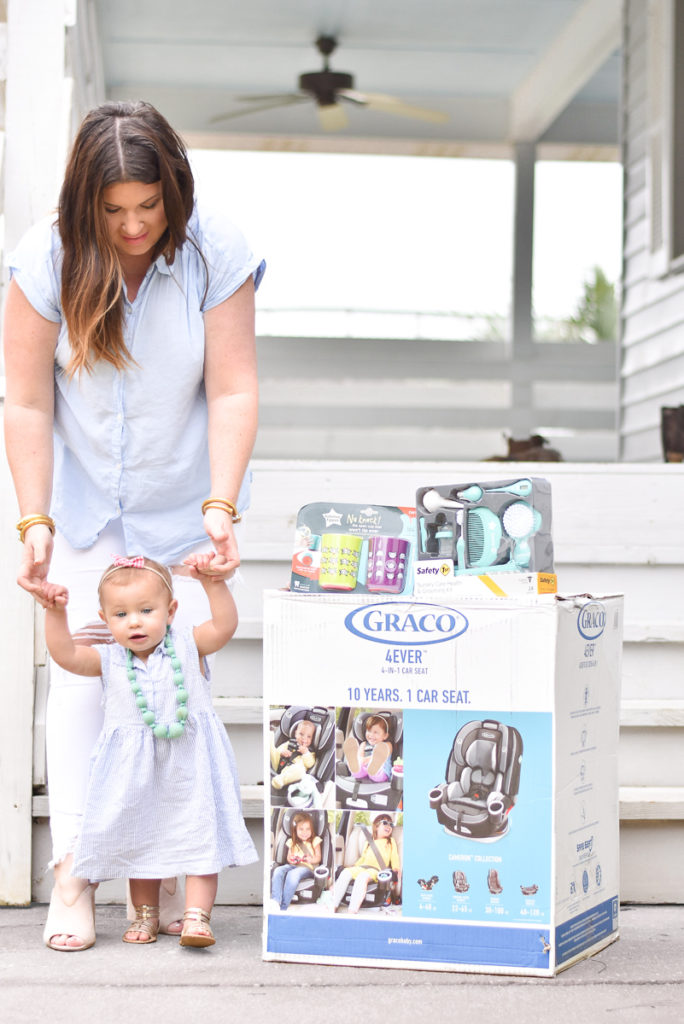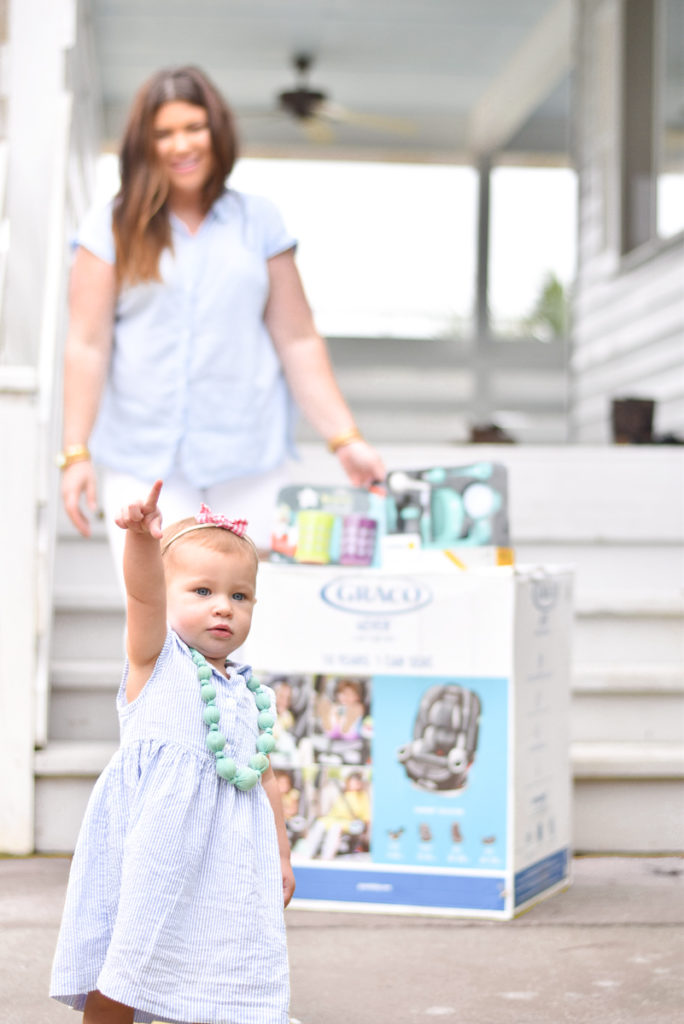 Safety 1st Nursery Care Health & Grooming Kit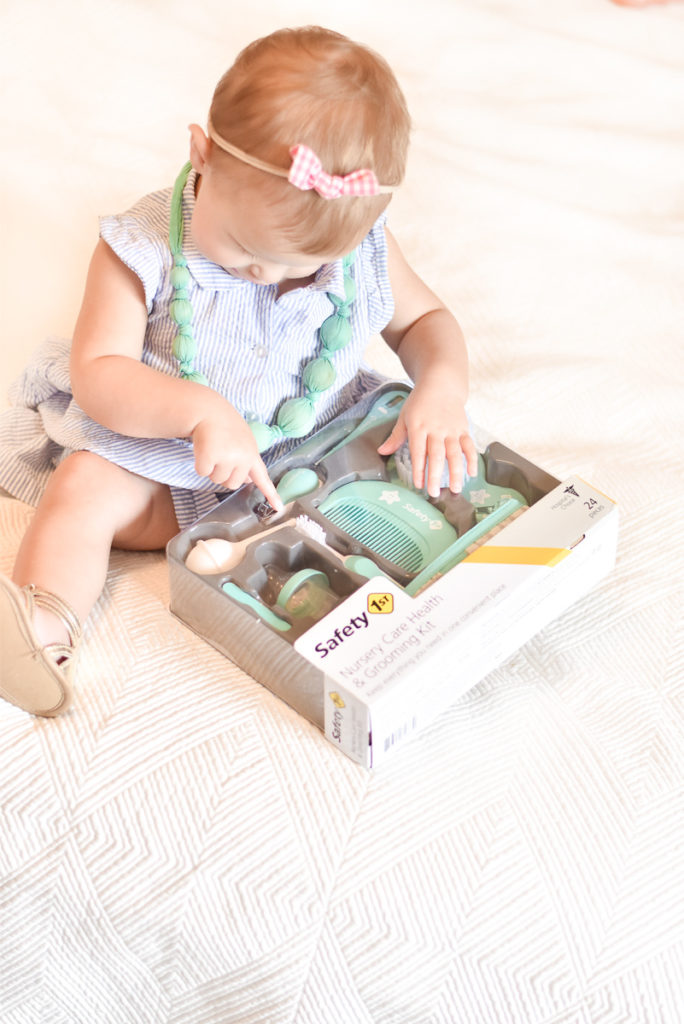 This adorable all-in-one kit provides everything for baby's health and grooming. This set contains a full assortment of items including a brush, comb, toothbrush, fingernail clippers, emery boards, thermometer (oral, rectal or underarm), and medicine dispenser. It even has alcohol wipes, which are so useful right now during cold and flu season to help keep germs in check.

I had completely gotten rid of all these little grooming items so even though I'm not a new mom, this was great to have on hand for the second time around. Plus, it comes in an easy to travel kit with zippered, clear-view compartments that I can take anywhere.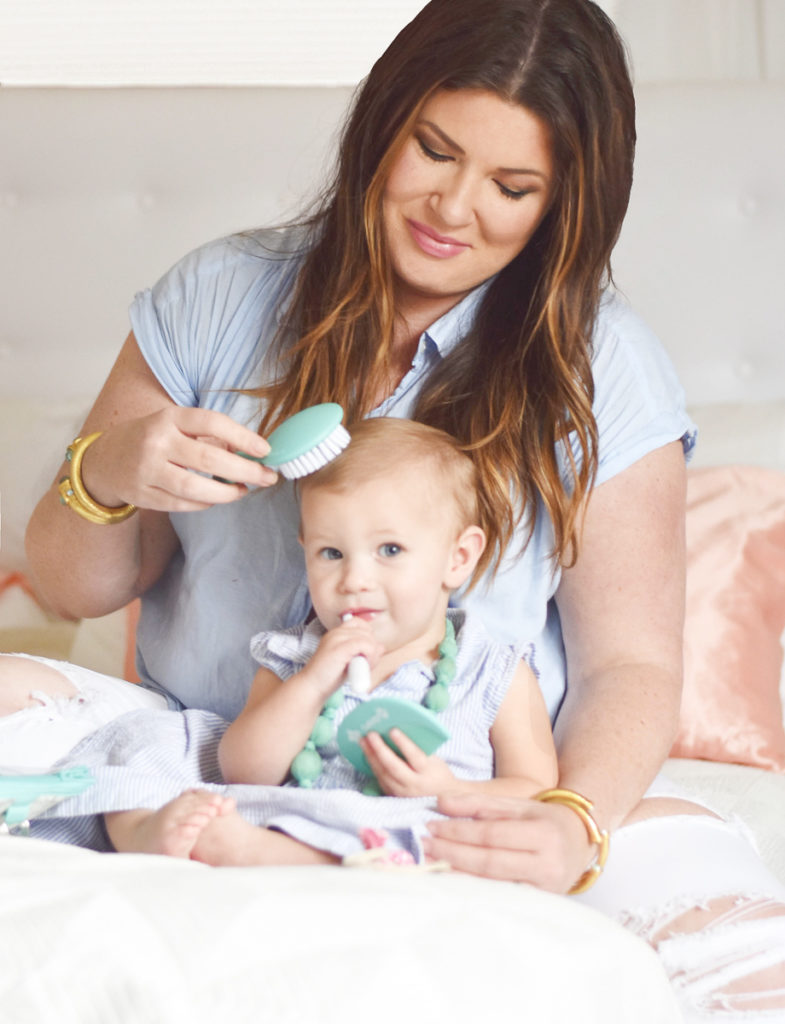 Graco 4Ever 4-in-1 Car Seat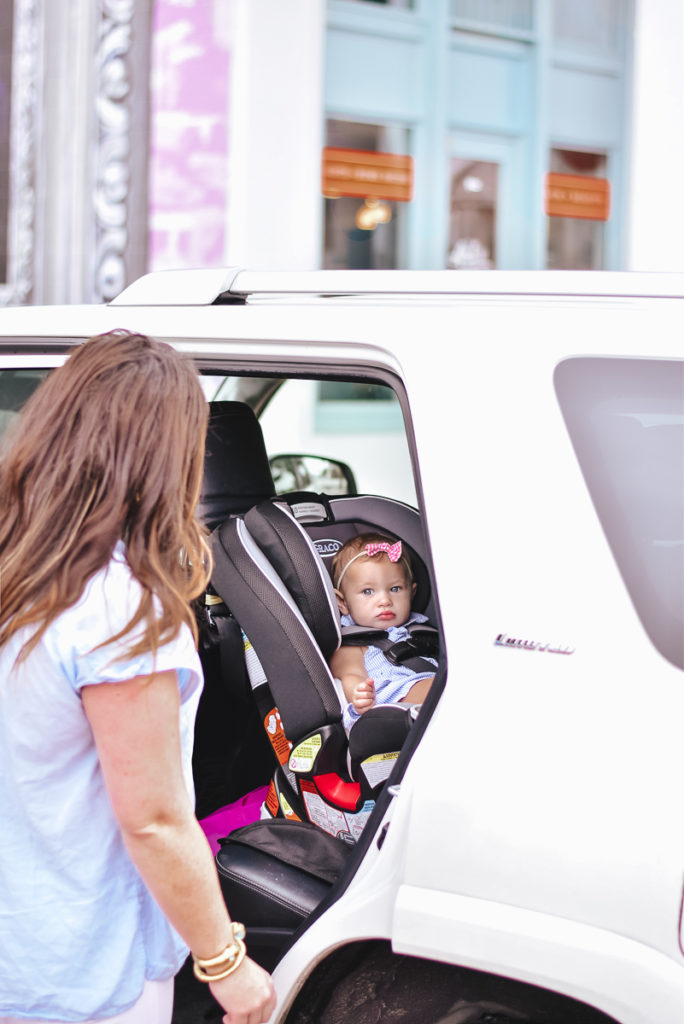 Okay, mamas, I know you've seen this seat. In fact, I'm sure many of you probably have this in one of its formats in your car right now. For those of you shopping for the ultimate "grow with your kid" seat, this is it. In one seat, you have four modes including rear-facing harness (4 – 40 lb), forward-facing harness (22 – 65 lb), highback belt-positioning booster (40 – 100 lb), and backless belt-positioning booster (40 – 120 lb) plus six different recline positions.

It's no surprise that this is America's #1 Selling Car Seat* (*based on 2018 NPD US data) because one purchase allows you to use this seat for 10 years. 10 years! Y'all know I like to do a cost-per-wear analysis for the majority of the things I buy, so let's just do some quick math. If you're in the car 5-7 days per week, over 52 weeks in the year times 10 years, that's roughly $.05-$.07 per day.

If you're also comparing car seat features, the Graco 4Ever 4-in-1 car seat has a no-rethread harness, called Simply Safe Adjust™ Harness System and a 10-position headrest to allow you to adjust the harness and headrest together for your growing child. And if you have a very hungry/thirsty child like I do, you might also appreciate that it has two integrated cup holders.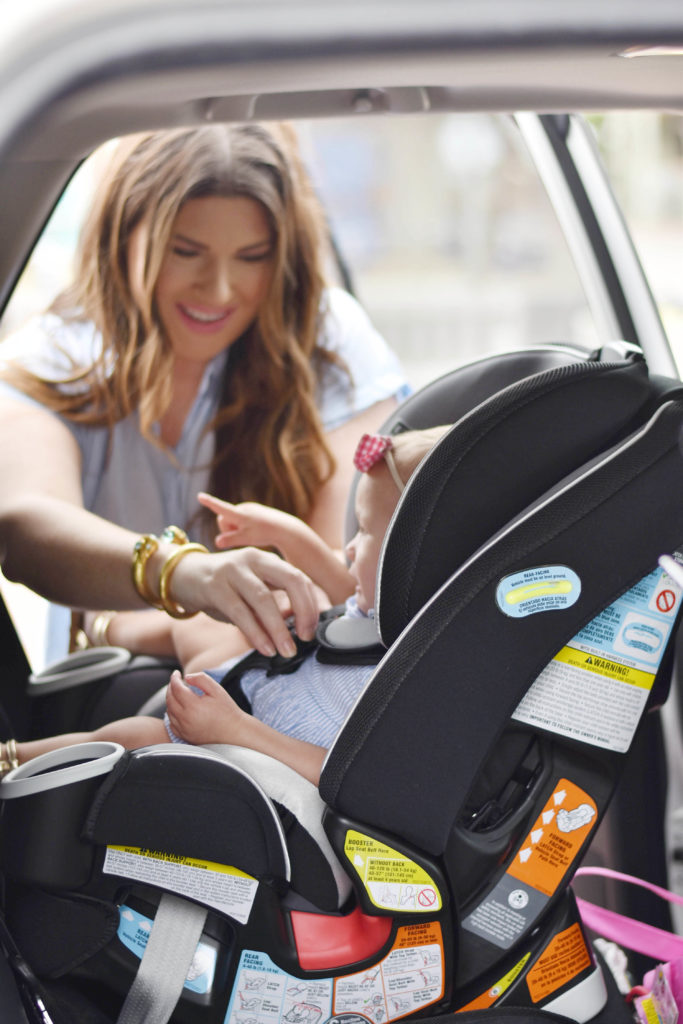 Tommee Tippee No Knock Toddler Cup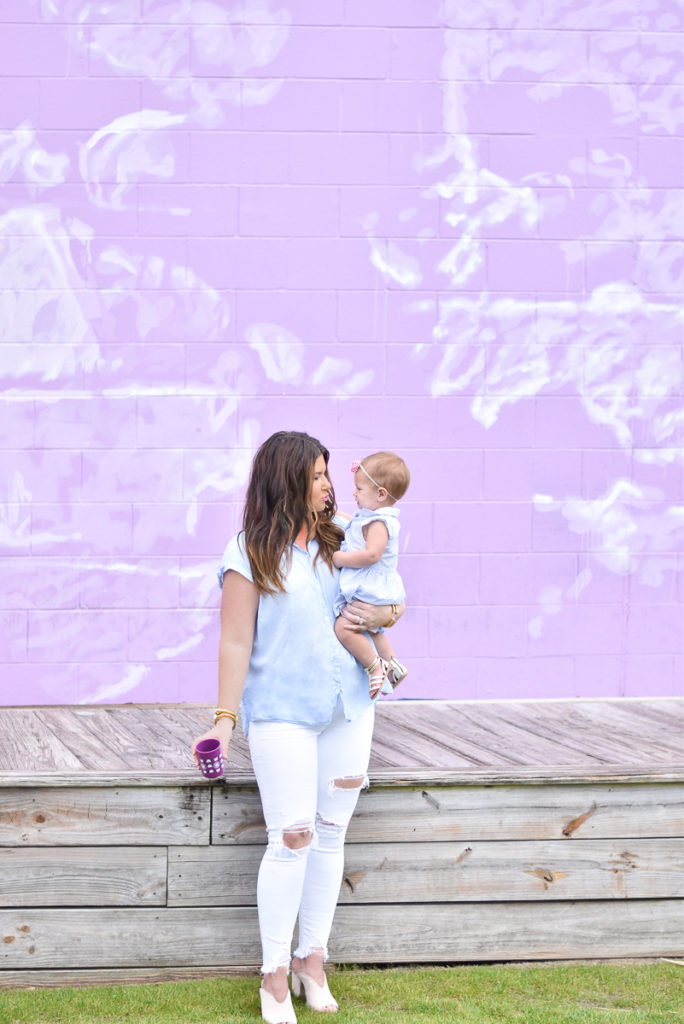 We are finally (still? finally? ha!) trying to move completely past bottles. Collins still has one in the evening but also loves drinking out of cups. Since it's still a learning process, we've definitely had our share of messes, but what I appreciate about this cup is that it's open top but has Clevergrip™ technology on the bottom so it won't turn over. In other words, accidental knocks or flying arms won't cause a spill thanks to the suction on the bottom, which keeps it firm on hard surfaces but is flexible enough to still pick up. This is a big helper in terms of avoiding messes and also gives Collins a chance to master a whole new skill set with drinking from an open cup – no straw or spout.

All of these items – the grooming kit, car seat and toddler cup – can each be found at Walmart along with your everyday groceries and household items. Having everything in one place is a mom's dream! I'd love to save you a little extra time and money by giving you a special coupon code for your next trip.

Save $10 off your first Grocery order of $50 or more with the code WOWFRESH.