Attending a Bridgerton style party is a fun way to turn back the clock to the Regency Era. To fully embrace the fashion of the time, here are some tips on what to wear, how to style your hair, and which makeup looks to go for.
Regency Era Style
What exactly is the aesthetic of Regency era fashion? Let's dive in with a little history refresh. Regency era fashion was characterized by simple, elegant designs, with high waisted dresses and empire lines being popular. Fabrics such as cotton and muslin were used, often in pastel shades or floral prints. Silhouettes were often simple with texture and detail to elevate the look. Luxury was still prevalent, with fine embroidery and lace being used to add more interest to garments. Colors were generally muted, with whites, pastels, and earth tones being popular.
Men typically wore tailcoats, waistcoats, and trousers. Overall, the aesthetic was one of understated opulence. Simple, yet luxurious, which is a point of view I can definitely get on board with.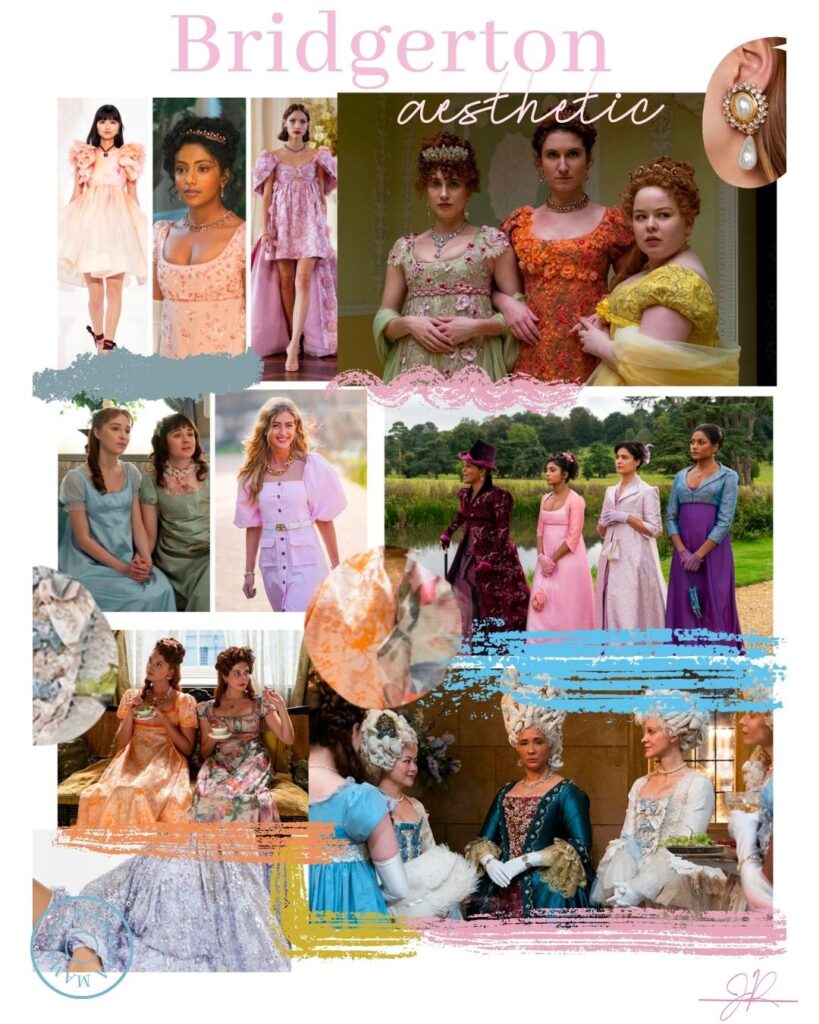 Bridgerton-Inspired Fashion
Overall, the Bridgerton aesthetic is very romantic and soft with touches of luxury.
What to Wear:
Colors such as pastels, jewel tones, and floral prints are perfect for a Bridgerton party.
Look for a dress with a high waistline and a full skirt to achieve a classic Regency silhouette.
Don't forget the details like ruffles, lace, and embroidery to add that extra touch of elegance.
Bridgerton Style Hair
Hair:
For an authentic look, try a low bun or a half-up, half-down hairstyle with loose curls.
For a more modern, less literal style, add soft waves or brushed out ringlets.
Go for soft romantic styles and nothing too straight or too harsh.
Accessories are everything! Try a headband, hair clip, or ribbon to add a touch of whimsy.
Bridgerton Style Makeup
Makeup:
Keep it natural with a focus on rosy cheeks and a subtle lip.
If you want to add a bit of drama, try a winged eyeliner or a bold lip in a deeper shade.
With these tips, you're sure to turn heads at the party and transport yourself back to the glamour of the Regency Era.
Bridgerton Style Trends to Wear Now
Perhaps you're thoroughly inspired and wondering how you can achieve the Bridgerton style aesthetic with today's fashions. There are so many ways to add the colors, texture and overall elegance to your look with thoughtful, strategic pieces. Here are a few clothes, shoes and accessories to wear now for a Bridgerton vibe you'll fall in love with.

For more style posts, click here.