South Walton Fashion Week may be behind us, but the excitement over all of the fabulous fashion and events is still very much alive. It was up to the ladies of A Southern Fashion House to kick off the inaugural South Walton Fashion Week, and let us be the first to say, Stephanie and company left no detail undone with the fabulous "Boots & Bubbly" event at their warehouse headquarters. Stephanie, of course, is Stephanie Carter, founder/designer/creative woman extraordinaire for Judith March, DeJa Vu Stores and the newly formed parent company A Southern Fashion House. Known for her country chic aesthetic, Stephanie says she bedazzles everything in sight, though her form of bedazzling involves as much leather and wood as it is sparkle and shine.
The warehouse is where founder and designer, Stephanie Carter, lets her creativity flow. With sketches, fabrics and vintage Louis Vuitton as far as the eye can see, it's not hard to figure out where the designer draws her inspiration— everywhere. For Stephanie, it really is all about the details. Whether it's an embroidered pocket, a fun sash or an unexpected zipper, she knows how to take her designs to the next level. And the office decor and decorations for the trunk show were not exempt from her imagination and eye for detail. We're pretty obsessed. There were so many fun things to look at that we're saving the office style for another post entirely!
Back to the warehouse: Repurposed branches and driftwood were transformed into regal horses lining the jute carpet to greet arriving guests. Oyster shell flowers were even added to their manes. Everything from cowboy boots, moss and spools of thread were sprinkled in with roses, crystal chandeliers and vintage Louis Vuitton suitcases. A pair of custom-crafted patio chairs with the SFH logo in leather were made even better with vintage Chanel buttons on the seat cushion. A "Southern Sips" bar served bubbly, wine and mixed drinks while a vintage tub was neatly stocked with ice-cold beer. As the sun set and the fashion crowd emerged, guests enjoyed delicious Southern-inspired food, tours of the offices and even a fun "Kissing Booth" swing complete with props.
In the spirit of local fashion, many of the guests were decked in Judith March or DeJa Vu as well as accessories from B Line and M.A.D.E. in the South jewelry. Of course, a "Boots & Bubbly" theme meant plenty of cowboy kicks, but this group rocked nearly as many sky-high heels and booties. With twinkly lights, a beach breeze, tunes by Old Bull Young Bull and style for days, this fashion week kickoff was the perfect way to celebrate South Walton style.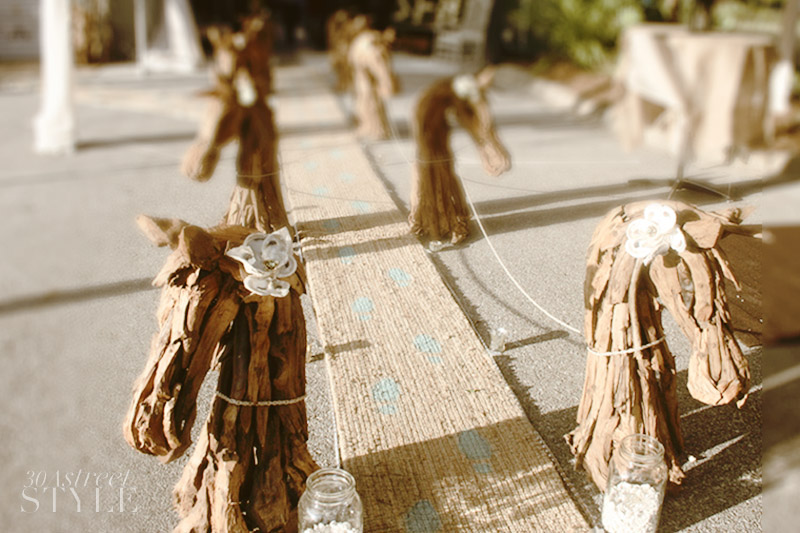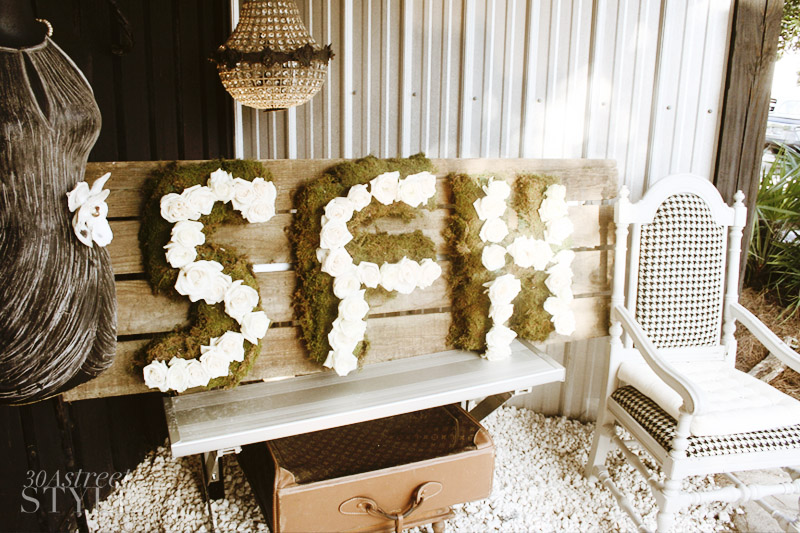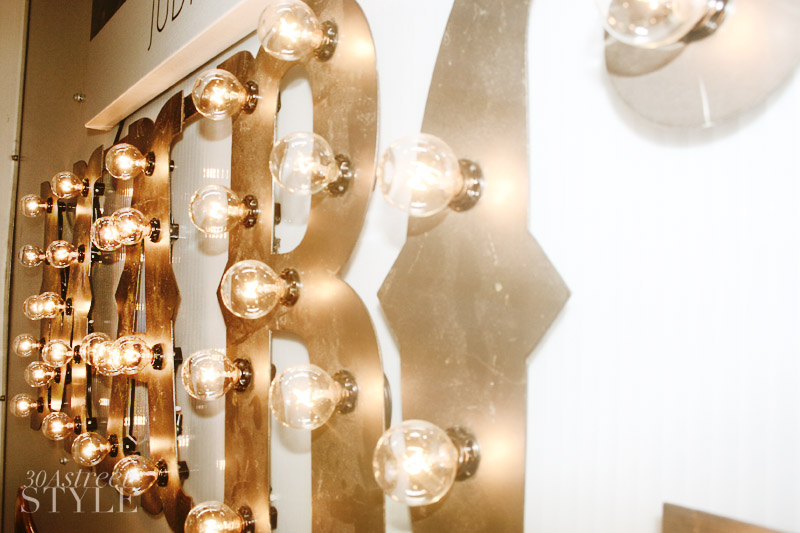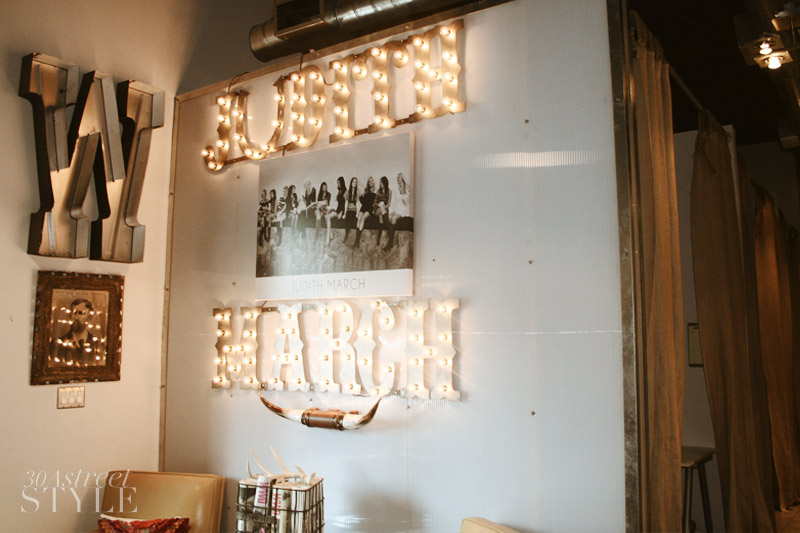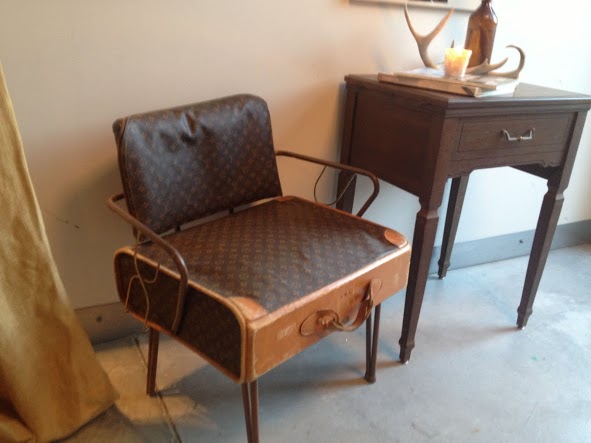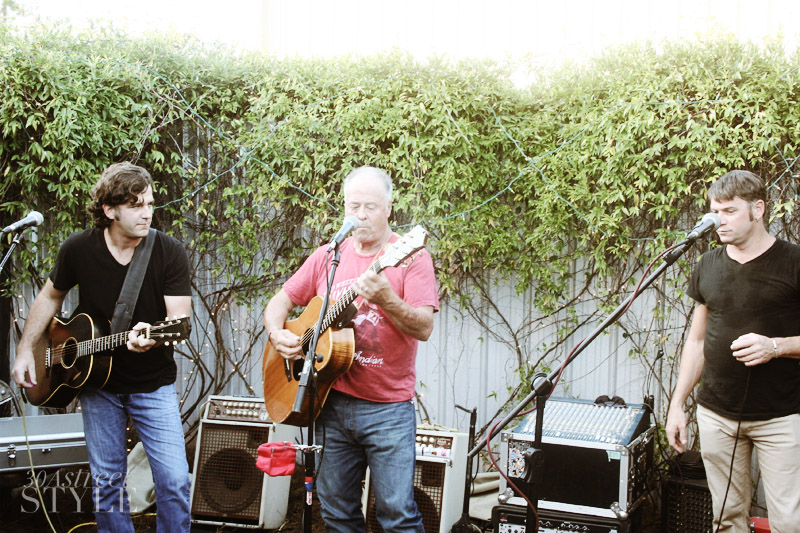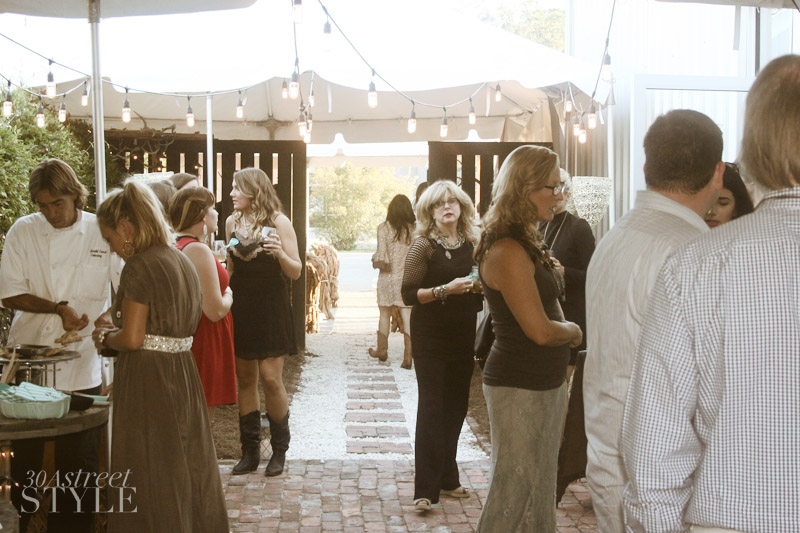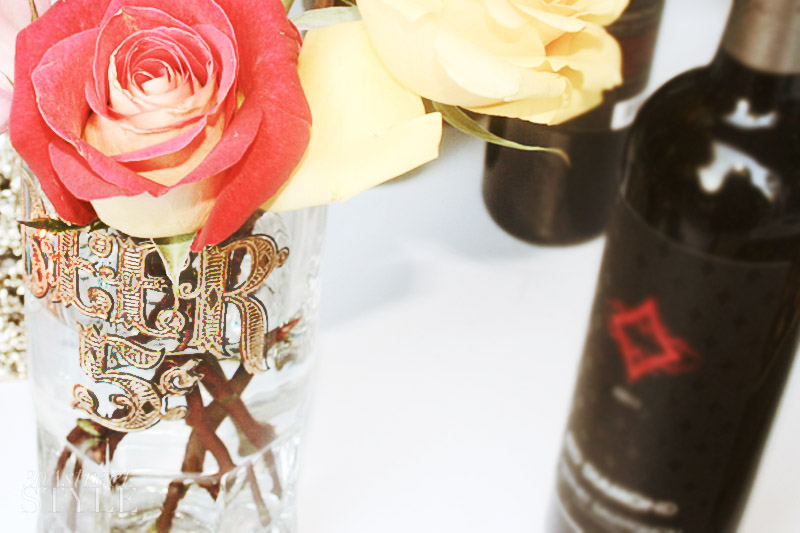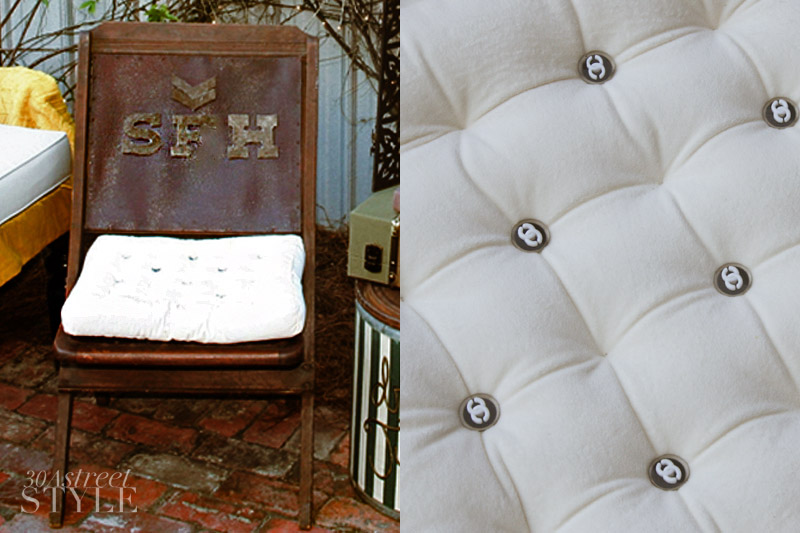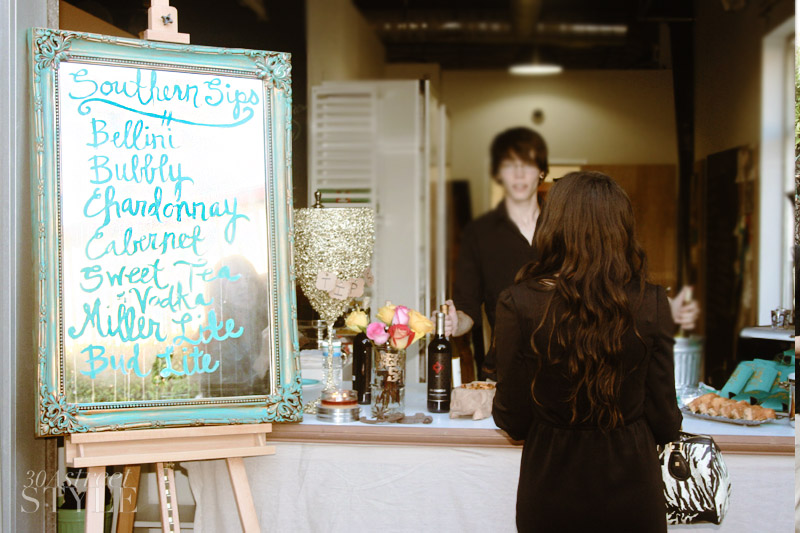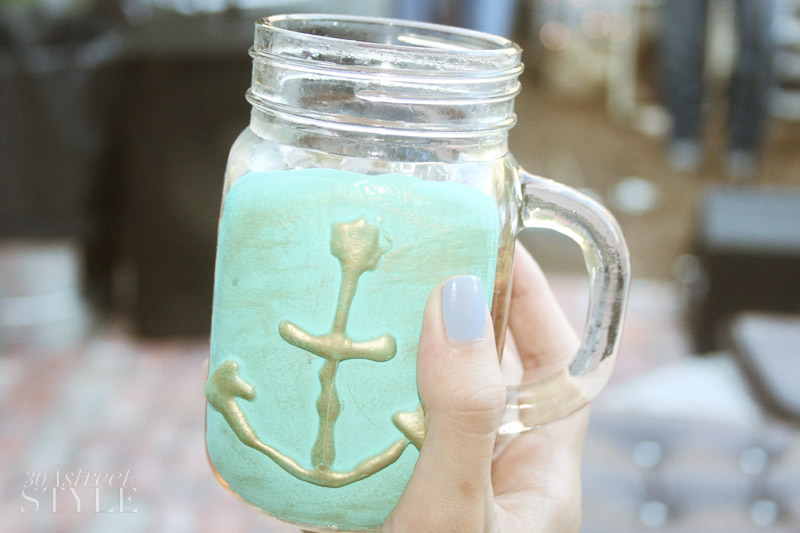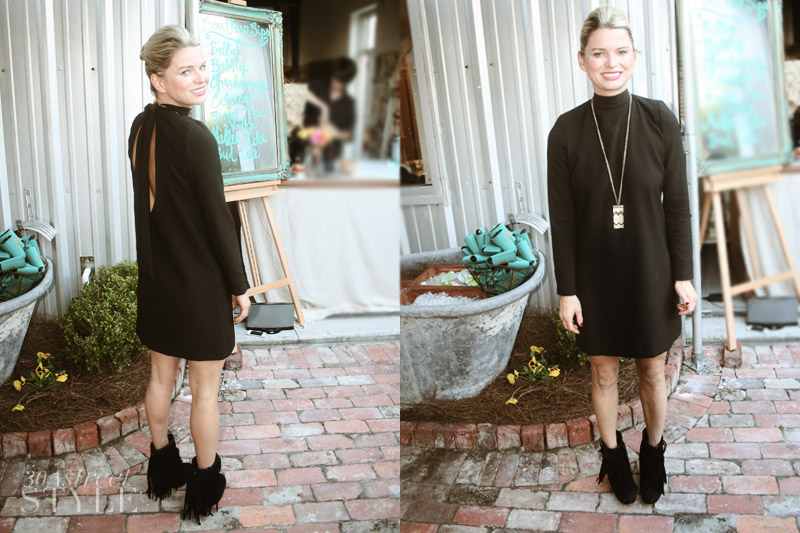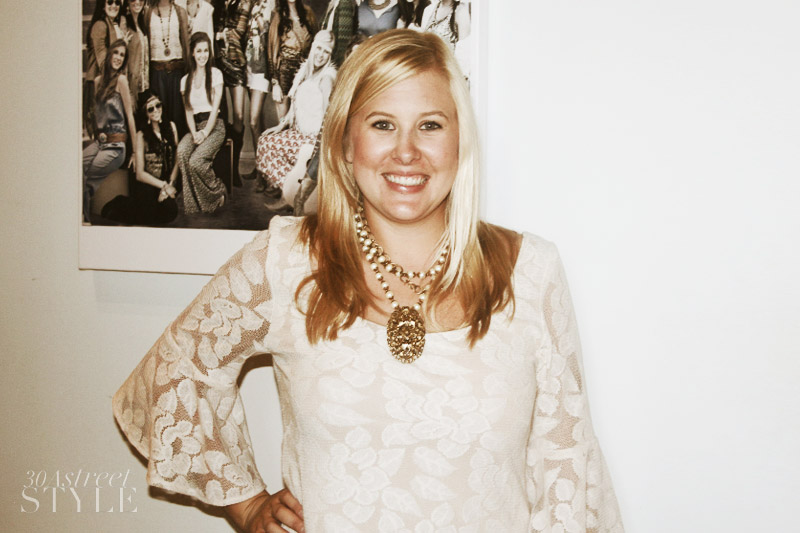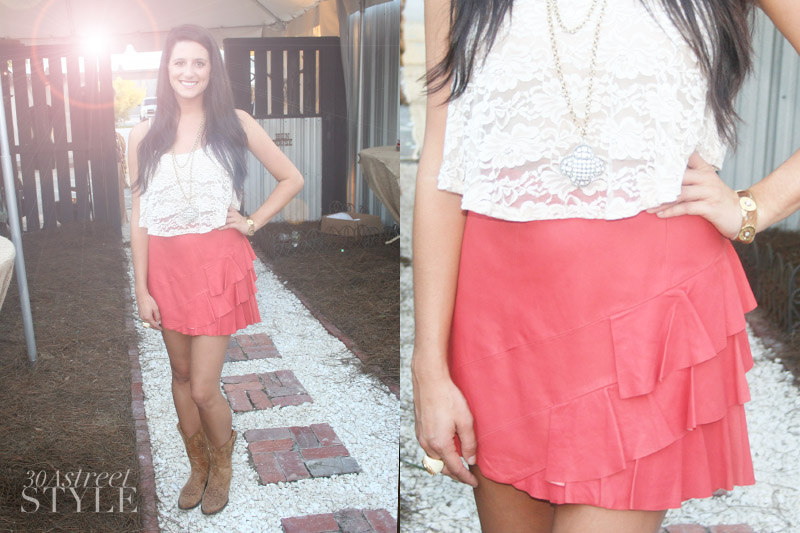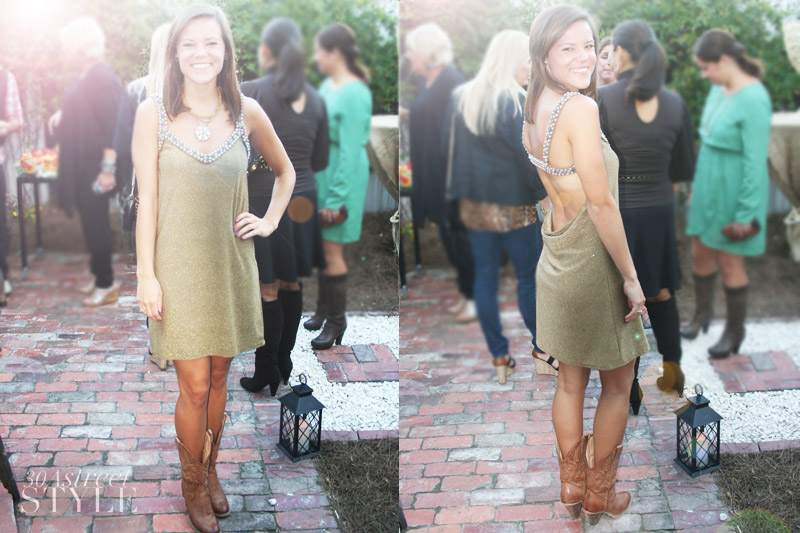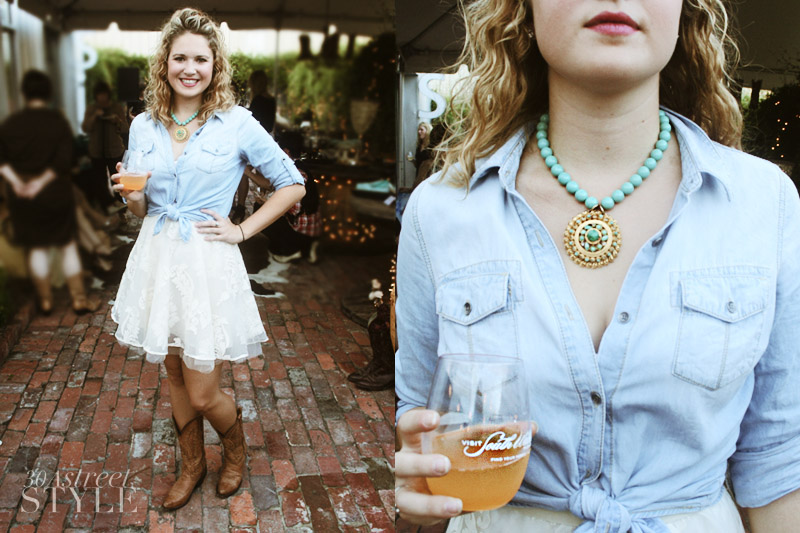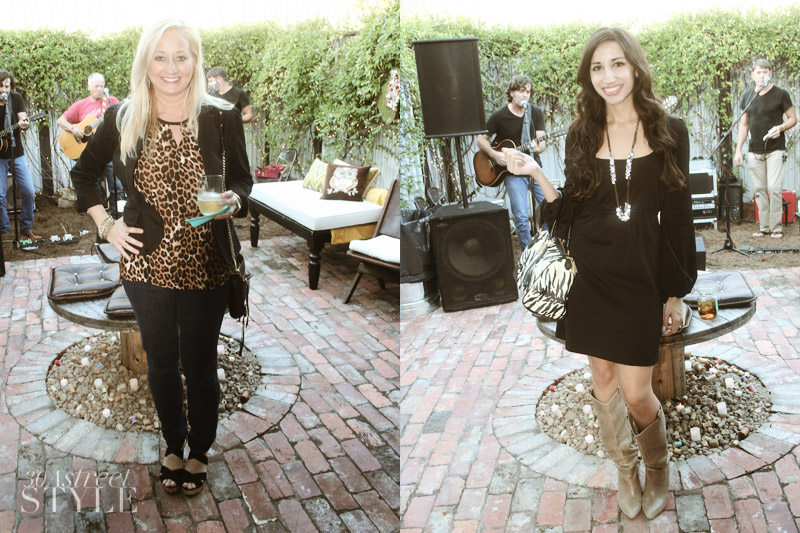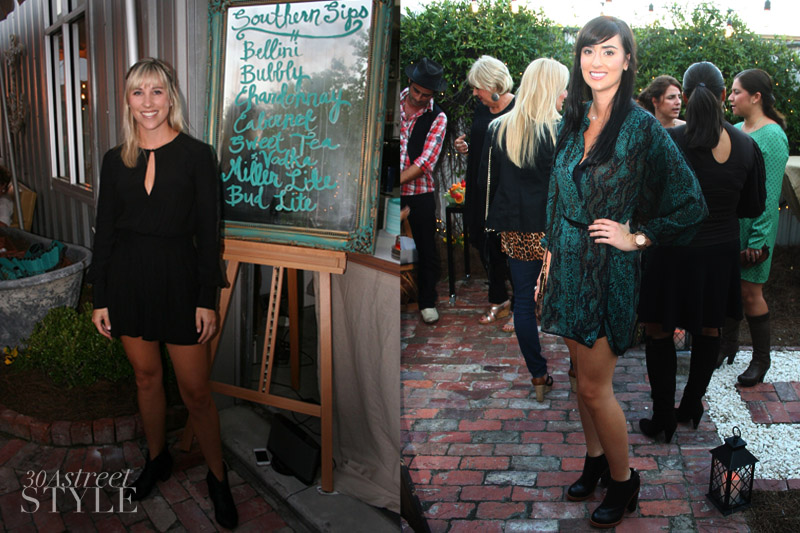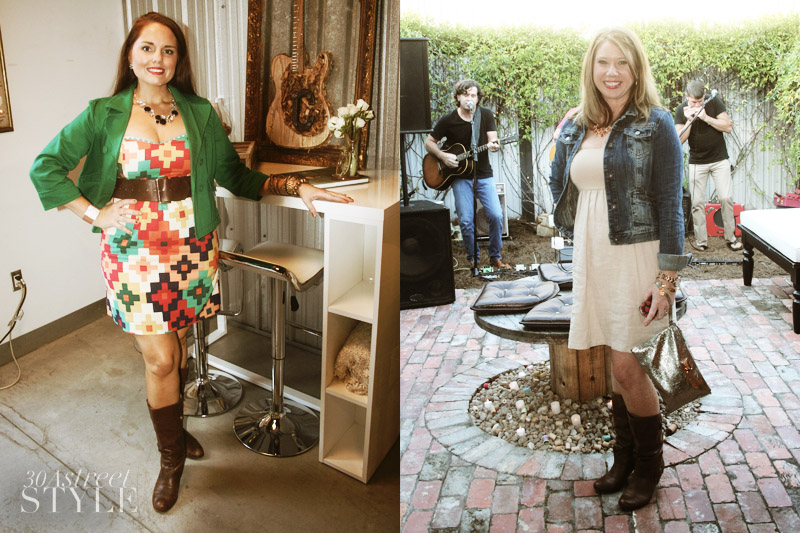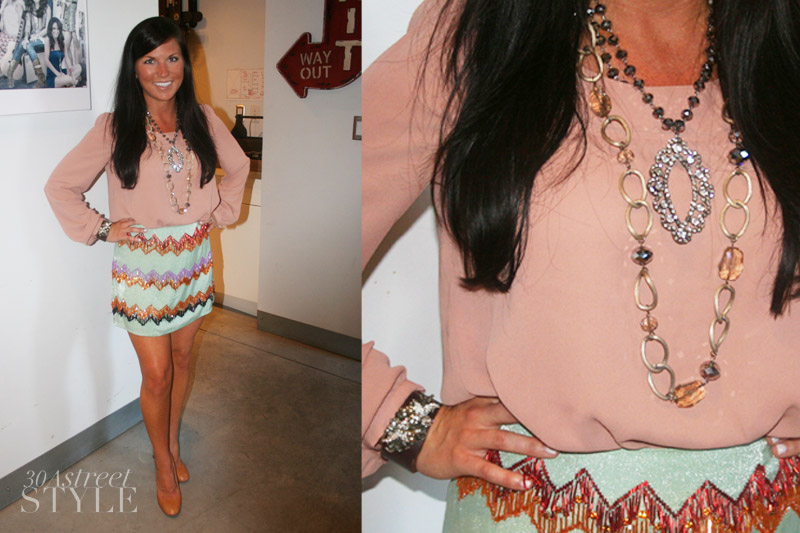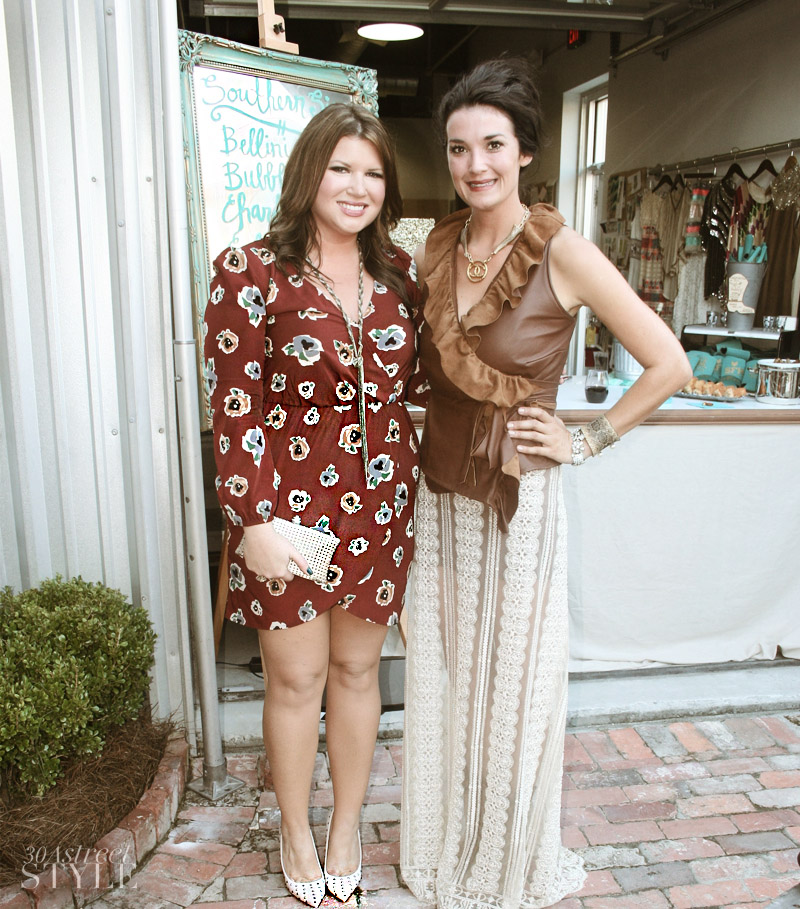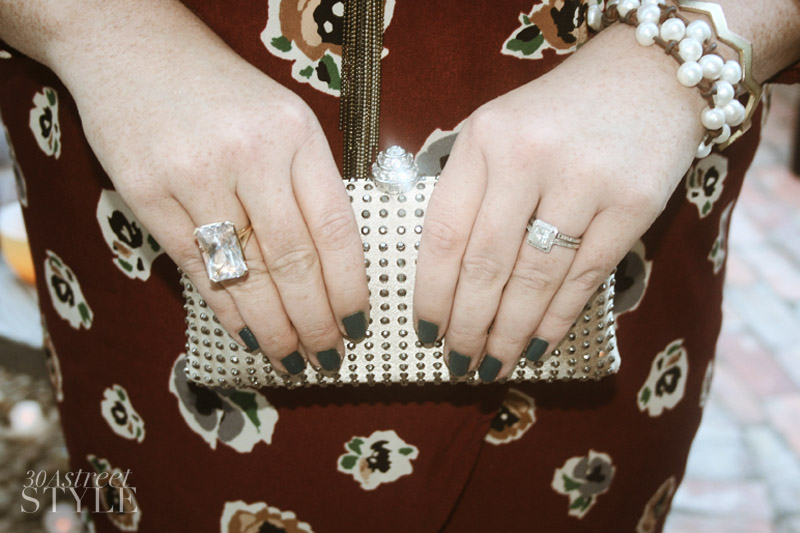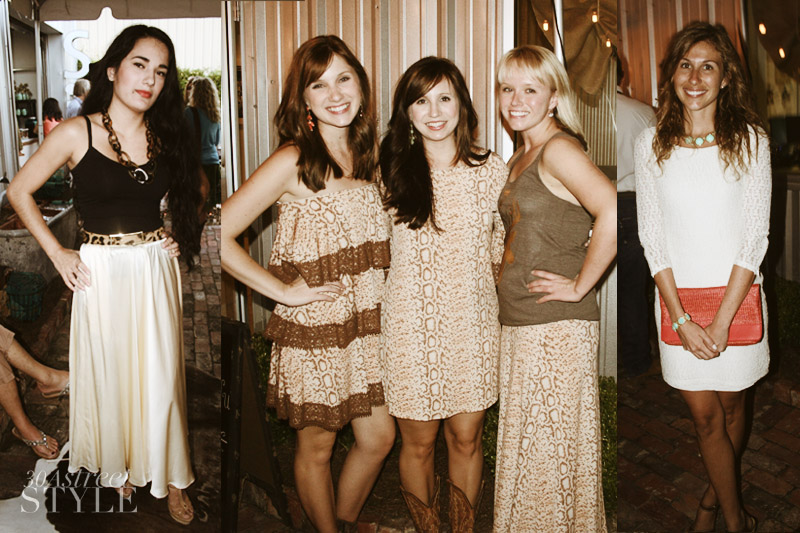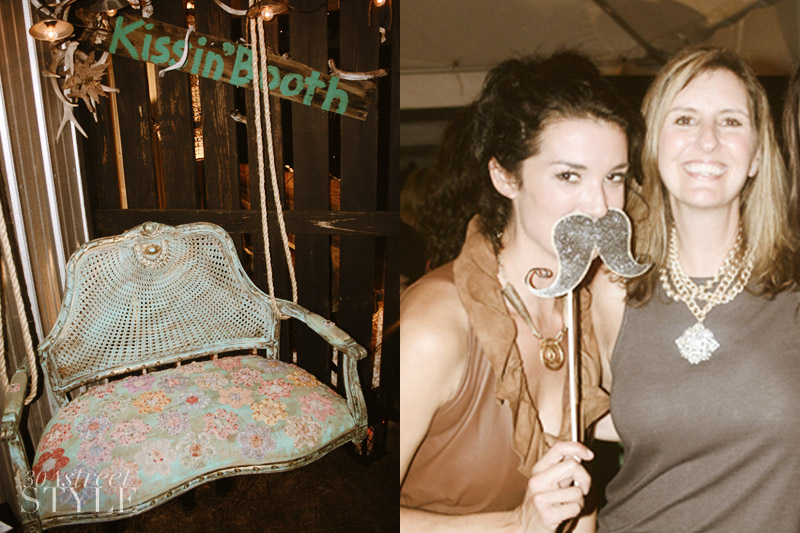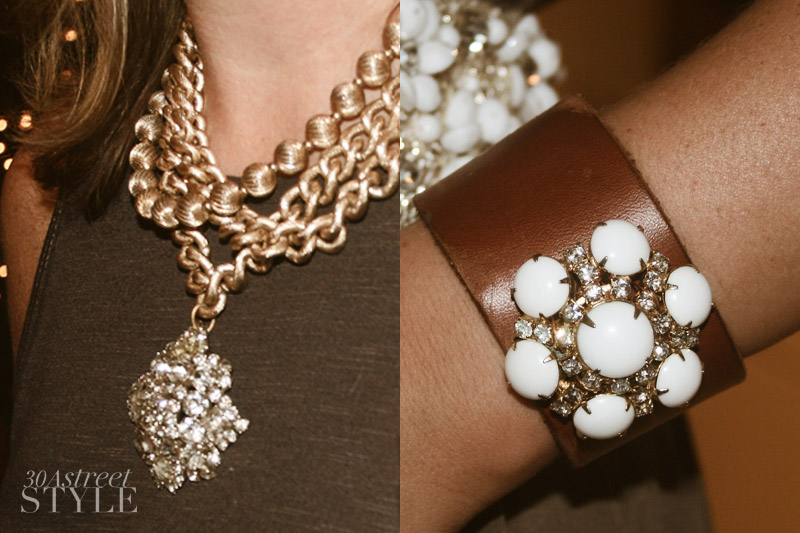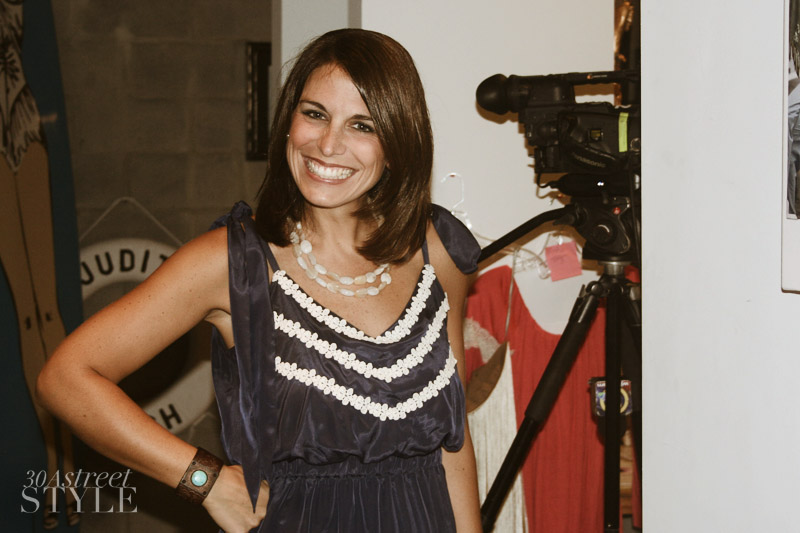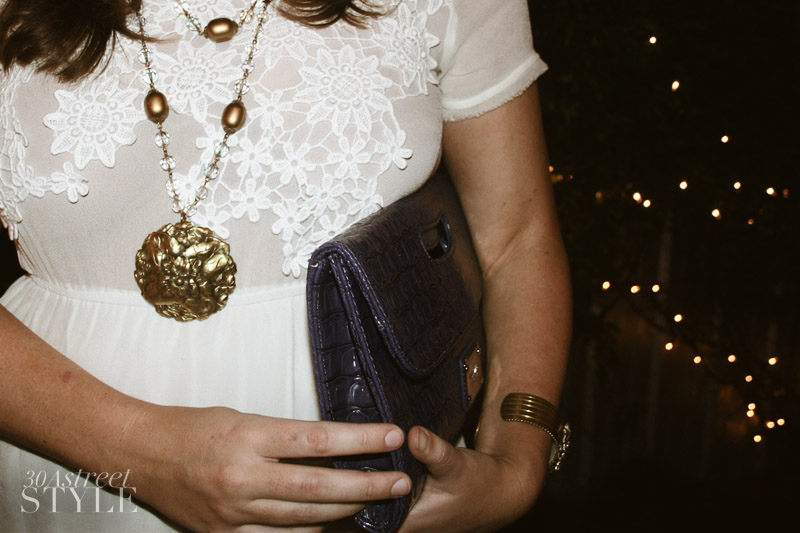 See More from South Walton Fashion Week: