I'm excited to bring you another post in my easy summer entertaining series. These posts have been so fun to share and today's is one that is as easy as it comes.
This is a sponsored conversation written by me on behalf of Dr Pepper®. The opinions and text are all mine.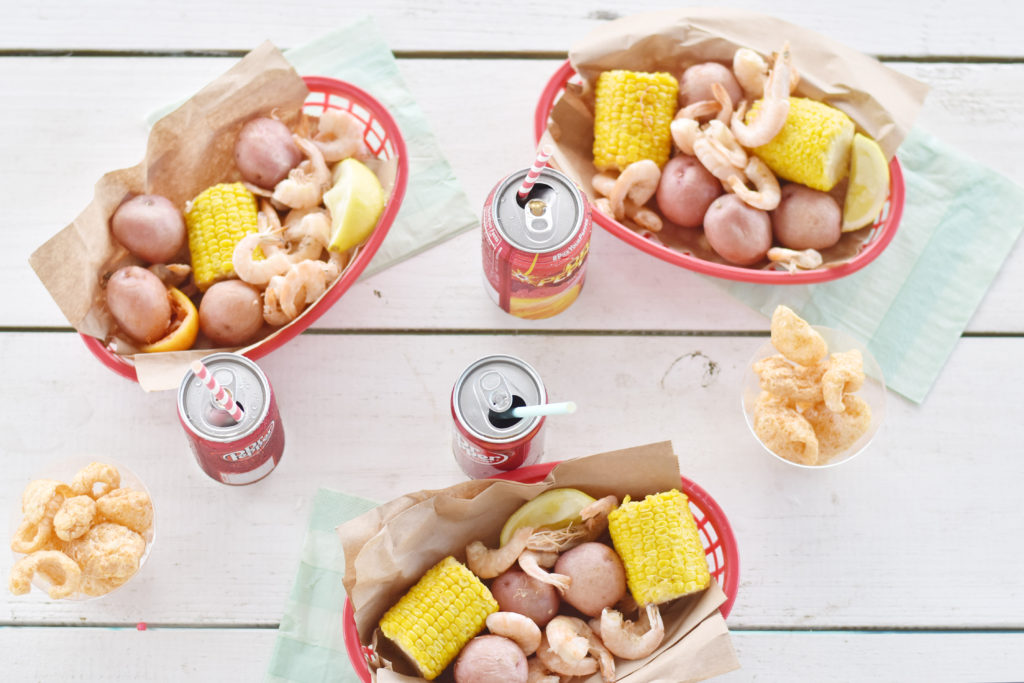 One of the easiest meals we love to make in the summer is a classic shrimp boil. At the end of a long hot day, the last thing you want to do is stand in front of a stove cooking for an hour. That's how I feel anyway. When I can put together a quick and easy meal that I know my family will love, that's a win for me. If it's also a dish I can easily double or triple for friends to enjoy with us, that brings major bonus points!
I also appreciate the fact that this can be eaten with no utensils and can be as casual as you want. Sometimes I'll pour the entire meal onto a platter like I did for this get together, but we've also been known to put down newspaper on our outdoor table and make it a true spread with the shrimp, corn and potatoes down the middle. For plates, I like to put brown paper in individual baskets and let each guest dig in as much as they want. The cleanup is 100% easier than any other meal we have.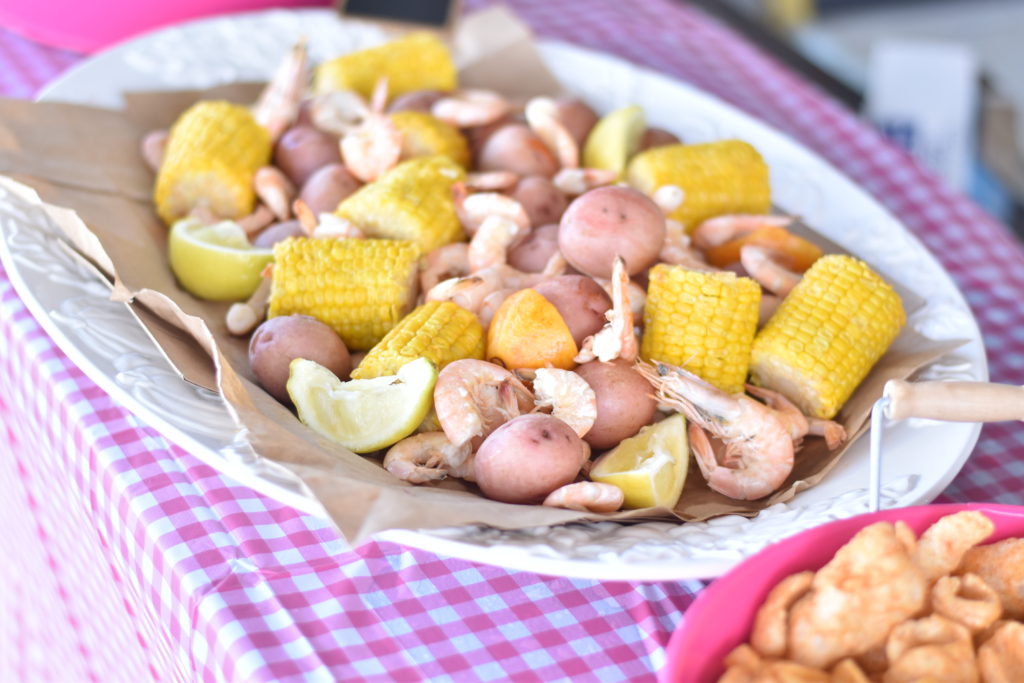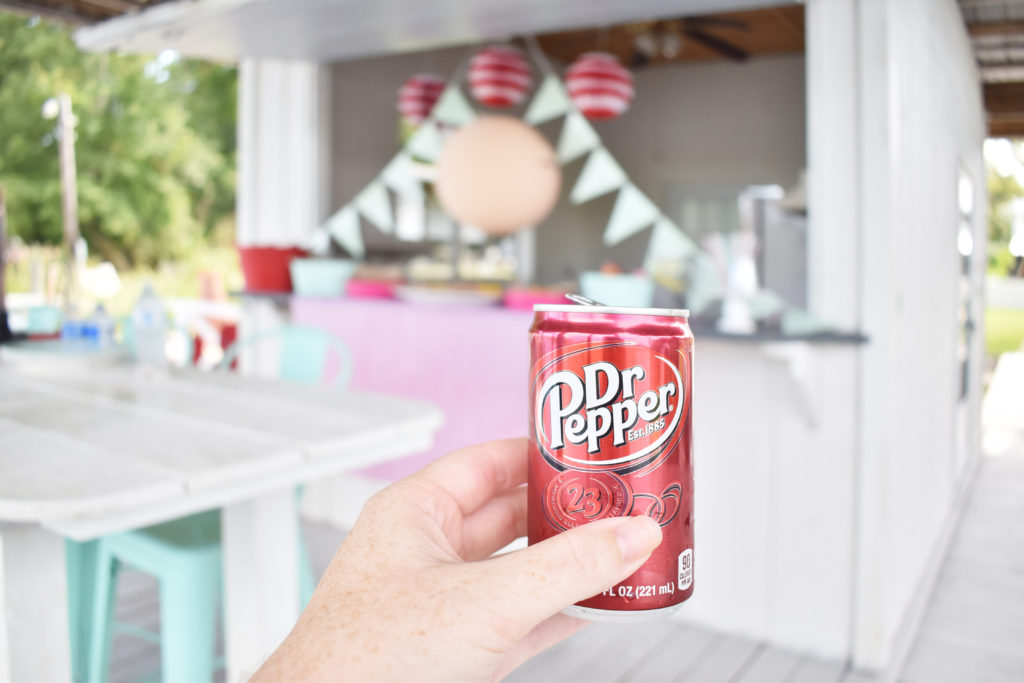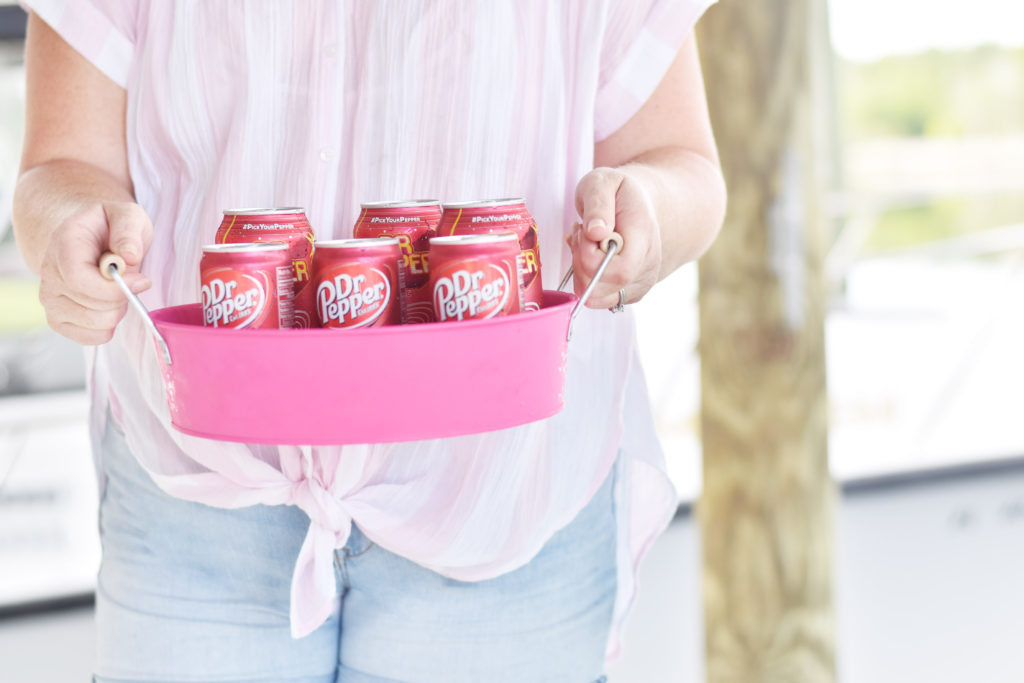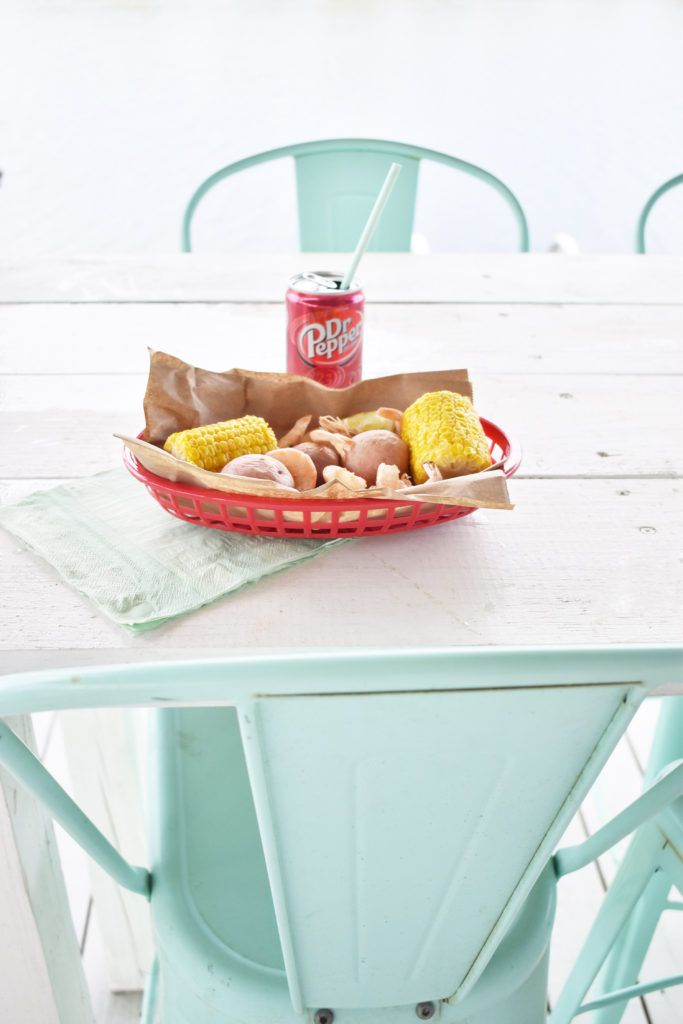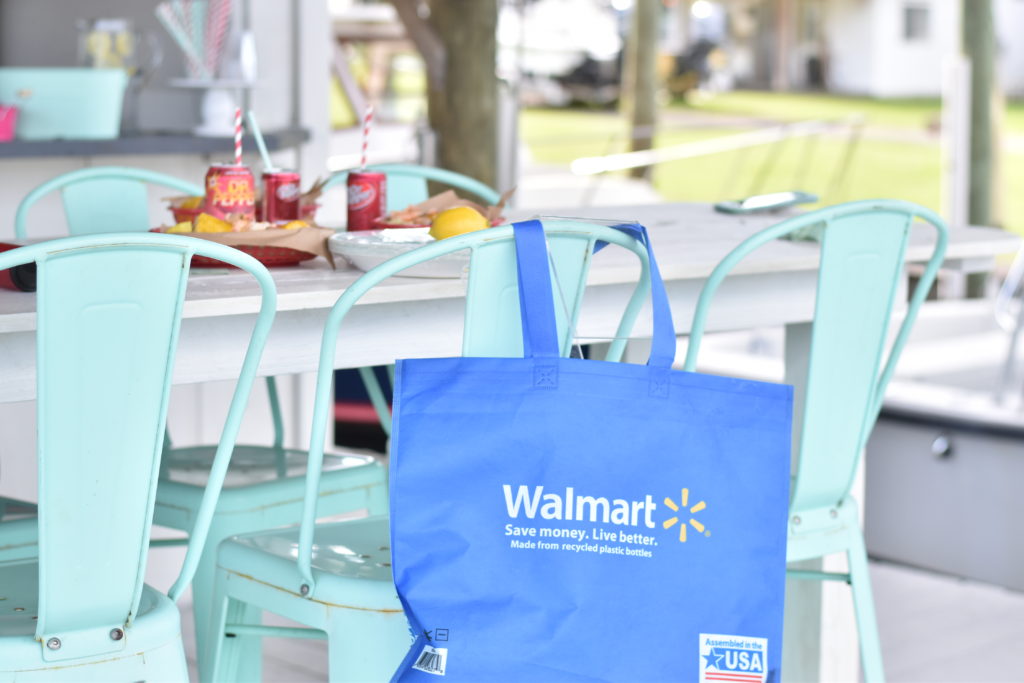 I recently made a Walmart run and went to grab a case of Dr Pepper – one of my hubby's favorite drinks. If you haven't seen it yet, there's a fun new Pick Your Pepper packaging that just launched in June with a unique design created by millennials, for millennials. As a graphic designer myself, I always notice the packaging and the thoughtful details that go into it, so along with this limited-edition look, I wanted to share a fun opportunity to earn rewards when you purchase Dr Pepper this season.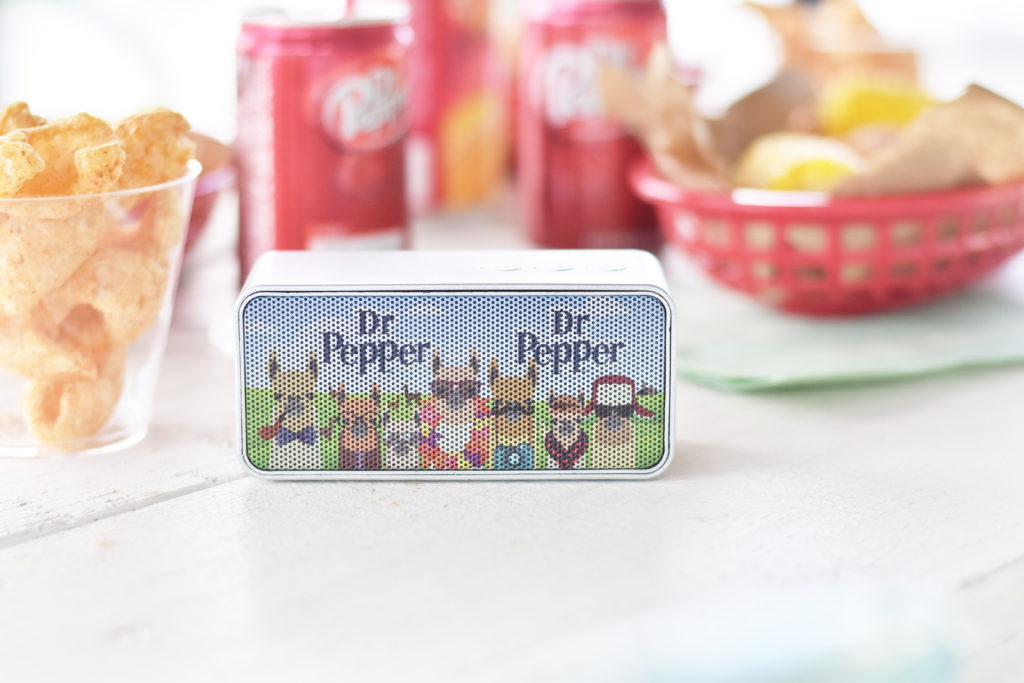 How cute is this portable speaker with llamas? When we're down at the dock, going to the beach or heading out on the boat, this would be a perfect addition to bring the tunes along with us. If you like earning fun rewards like this just for enjoying a drink you already love, then get excited! When you buy Dr Pepper 6/15-8/15 this summer, you can upload your receipt at www.drpepper.com/walmart to get the prize featured above and/or other prizes like:
Spend $5 get 5 bottles = Dr Pepper Retro Specs
Spend $10 get 10 bottles = Dr Pepper Copper Lined Mug
Spend $20 get 20 bottles = Dr Pepper Bluetooth Speakers
Spend $30 get 30 bottles = Dr Pepper Pool Float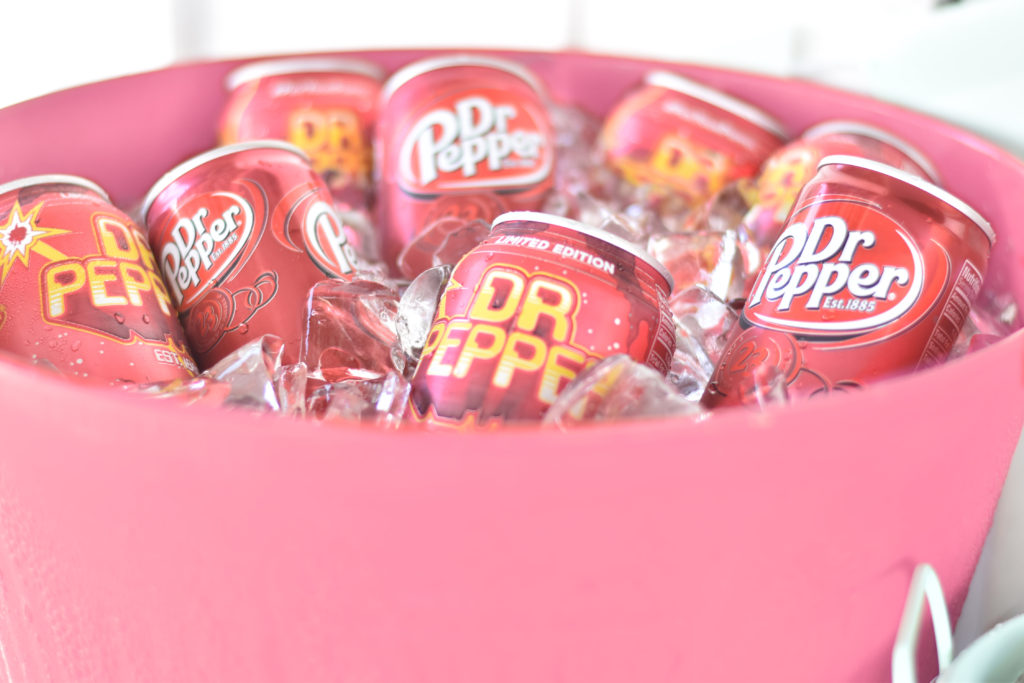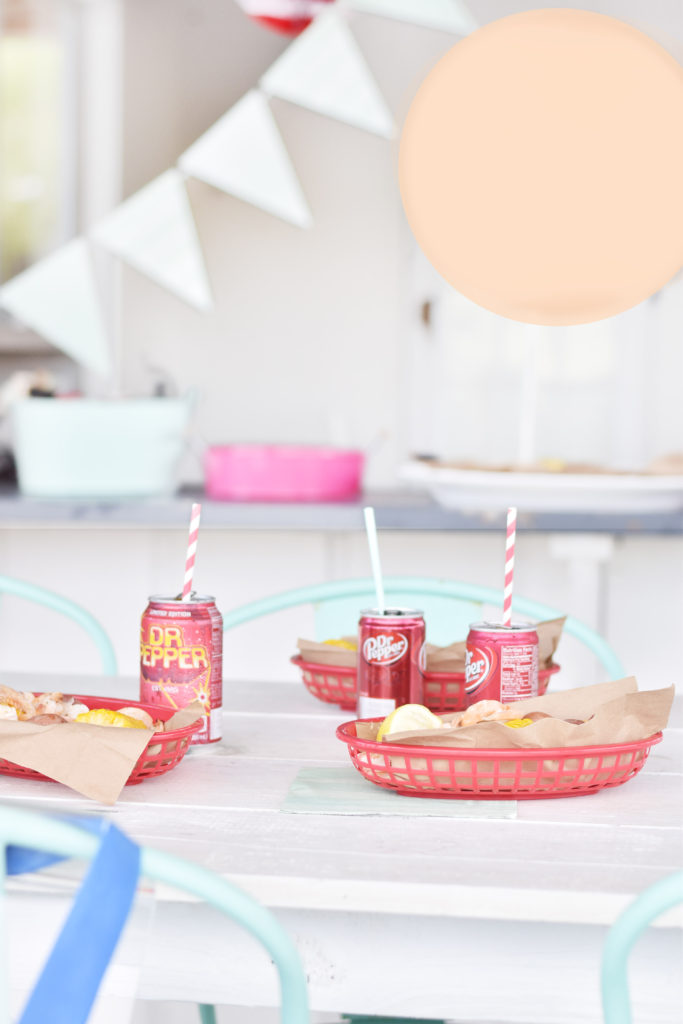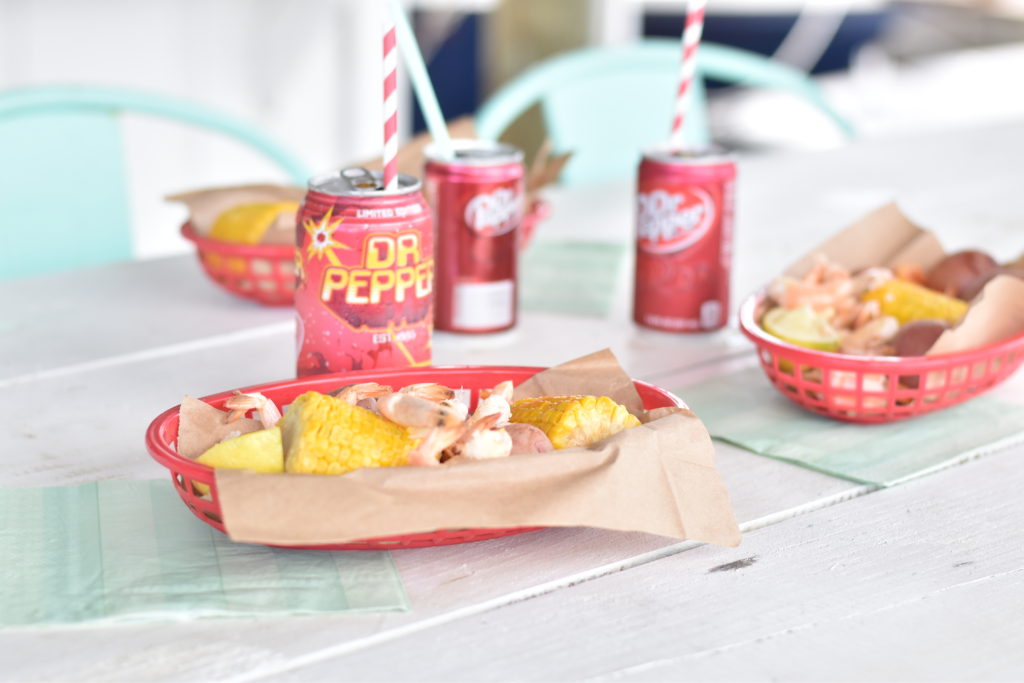 Definitely a win-win! And if you're ready to make your own easy shrimp boil, read on for instructions. Happy sipping, friends!
SHRIMP BOIL
What You'll Need
1⁄2 cup Old Bay Seasoning
2 tablespoons salt
4 quarts water
8 medium red potatoes, cut in quarters
2 large vidalia onions, cut into wedges
8 ears frozen corn on the cob, thawed
4 lbs large or medium shrimp, in shells
(optional) 2 lbs smoked sausage, cut in 2 inch lengths
Directions
In an 8-quart stock pot, bring Old Bay, salt, water to a boil.
Add potatoes and onions; cook over high heat for 8 minutes.
(optional) Add smoked sausage; continue to cook on high for 5 minutes.
Add corn to pot; continue to boil for 7 minutes.
Add shrimp in shells, cook for 4 minutes.
Drain liquid; pour contents onto a large platter or directly onto a paper-covered table.
Sprinkle with additional Old Bay.
Enjoy, friends!