Update: This post has found a new life based on recent events, but regardless of the off-screen drama, this style and beauty story is still an inspiration.
On a lazy weekend afternoon, I found myself watching Johnny Depp and the Amber Heard in The Rum Diary. Have you seen it? Add it to your list.
The movie is set in a turbulent 1950s Puerto Rico and the scenes range from dark and moody to saturated and gorgeous. The latter is what I was drawn to. Every daytime scene is beautiful with coastal classic glamour woven throughout. Think blue skies, shimmering water and a vibe that's part old Hollywood and part island escape. In a word, it's dreamy.
Amber Heard plays Chenault and her beauty is a scene-stealer. Her character's style is simple yet glamorous with a confidence so magnetic, it's hard not to be mesmerized. Costume designer Colleen Atwood is the creator of these looks and her work is impeccable.
Let's break it down.
The color palette includes plenty of crisp white, vivid red, soft shell tones, and the perfect sun-kissed bronze to complement.
The Rum Diary Wardrobe
So much to love here. Chenault wears vintage silhouettes in classic colors like red, white and black. In one scene, she wears a lace encrusted dinner dress, perfectly tailored to her figure with a classic sweetheart neckline. She looks equally elegant and sexy with glowing skin and thoughtful updo.
In another scene, she wears a two-piece playsuit in white with a crop bra top and high rise shorts. It's a look I'm still inspired by for a chic vacation outfit.
Another outfit to love is a stunning dress in bold red and a plunging neckline. By this time, she's let her hair down and the combination of salty hair with this low cut, A-line dress is a beauty.
The Rum Diary Makeup
The makeup look in The Rum Diary is just perfection. A bold red lip always makes a statement, but paired with the island setting and the glam outfits, this really seems like an effortless neutral. It completes each look flawlessly and feels like an innate choice.
Often with a red lip, you want to pull back a bit in other areas for a statement lip to take the spotlight, but in this case, more is more. I suggest adding a bronze shade of eyeshadow along the crease with a hint of shimmer above the lid. Add a few coats of your blackest black mascara, then swipe bronzer where you'd naturally get sun on your cheeks, forehead and nose. For the red lipstick itself, I go back and forth between a satin and a matte finish. The matte option stays in place like nothing else, but the satin option has a luscious dewy look that is hard to beat. Product recommendations linked below.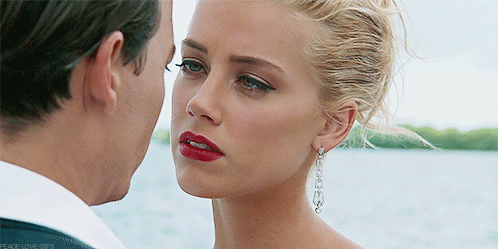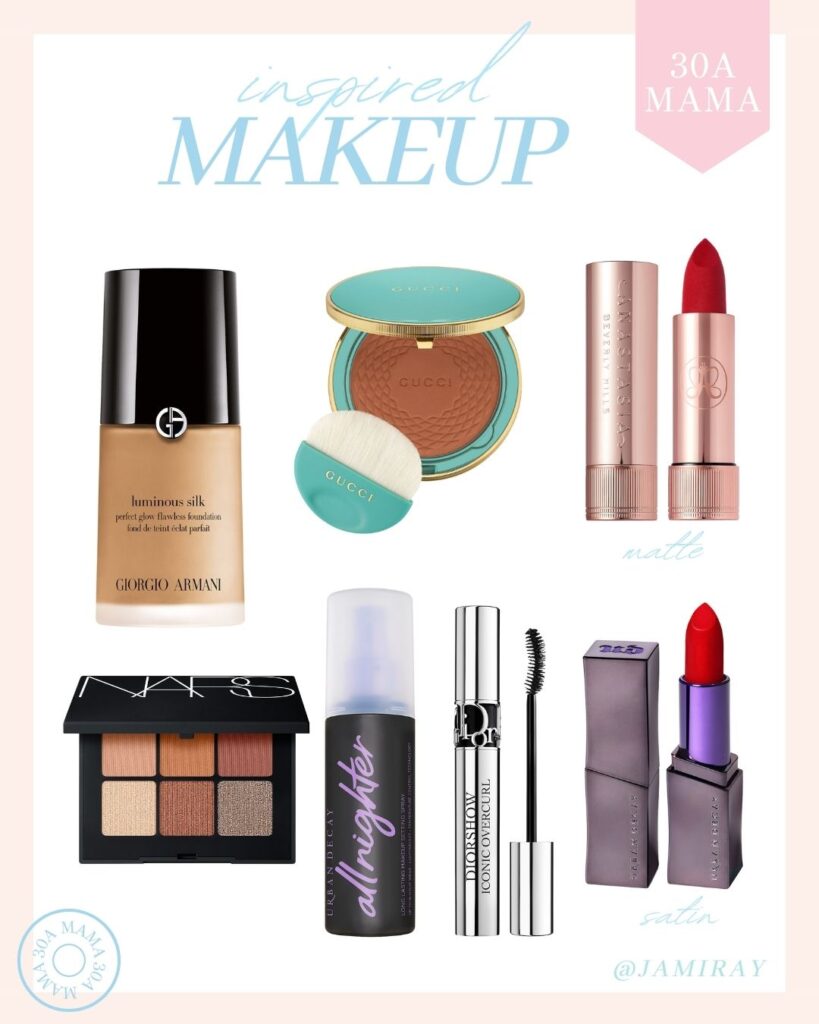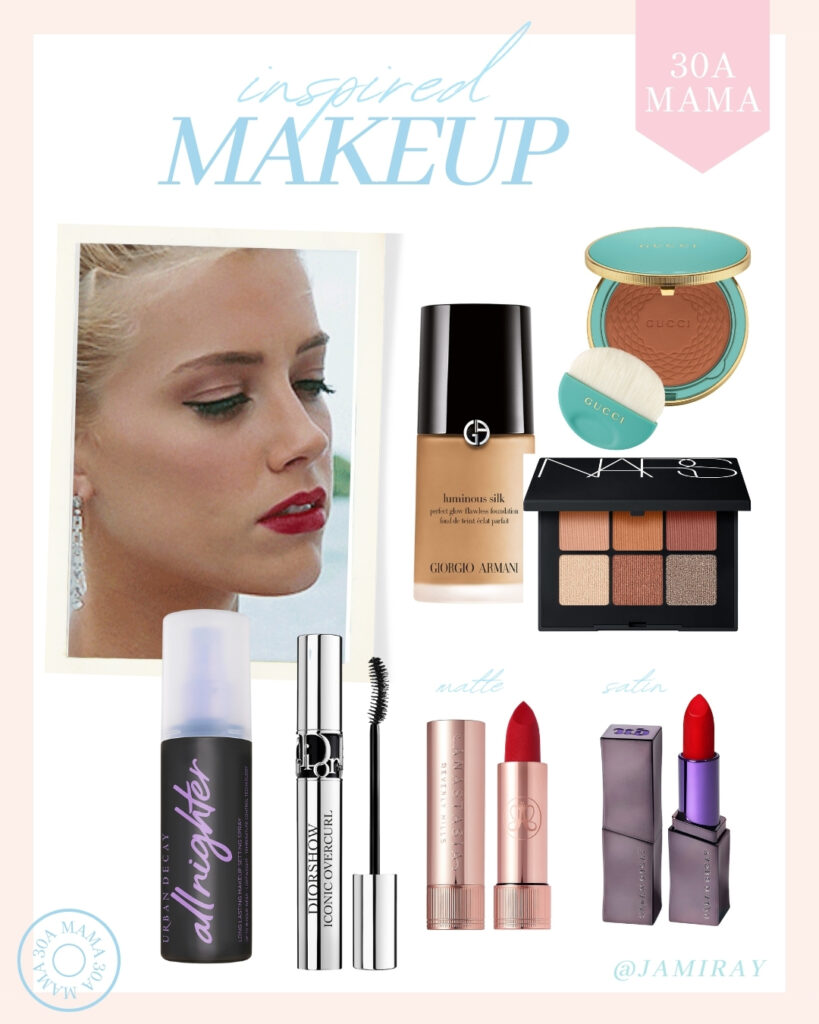 If you duplicate this look, I'd love to hear how you like it. Be sure to follow and tag me on Instagram @jamiray.