We're talking fashion on wheels (and no, not tube tops and roller blades) — fashion trucks!
Fashion trucks have been rolling onto the scene over the last few years with increasing frequency  and really, what's not to love? These trucks have an amazing selection of goodies that are packed for travel, but can be boutique-ready as soon as the parking brake is applied. Social media check-ins? Done.  Smartphone credit card processors? Ready to go. Doors open, windows pop out, music comes on and these stores-on-the-go can give even the swankiest shops a run for their money. You'd be surprised at what a few square feet can hold. Some trucks stock a carefully refined collection of what their brick and mortar stores carry while others serve as the primary storefront of a brand (with far fewer overhead expenses), focusing on anything from jewelry, accessories and shoes to a full range of apparel.
Taking cues from street style stars (whose sidewalk presence has secured them a major place in the fashion world) and mobile food trucks (which can follow the crowds as equally as generating their own traffic), fashion trucks are where the latest shopping experience is undergoing a major movement. While mobile apps, chat room stylists and online stores make it easier to connect and curate our own wardrobes digitally, the in-person shopping experience has added a whole new layer with the rise of fashion trucks. Shopping is made easier when the store essentially comes to you or an event you're already attending. Fashion trucks can be found at block parties, art and music festivals, charity events and even neighborhood driveways for private get-togethers. In cities like Austin, LA and Miami, food trucks and fashion trucks come together for organized events and pop-up festivities. LA has even seen a Fashion Truck Festival come to life.
Considering that our own South Walton area has a cultural scene rich with art, architecture, events and a growing fashion foundation, we'd love to see a snazzy fashion truck cruise down 30A, fabulous fashion onboard. While we can only wait for a local beach truck to debut, let's review some of our favorites from around the country:
>>>Le Fashion Truck: (Los Angeles, CA) As one of the first on the street, Le Fashion Truck has been roaming LA since January 2010 sharing clothing and accessories from SoCal designers, including hand-made jewelry from Jeanine Romo, who co-owns the truck with Stacey Steffe.
Website  |  Twitter  |  Instagram  |  Facebook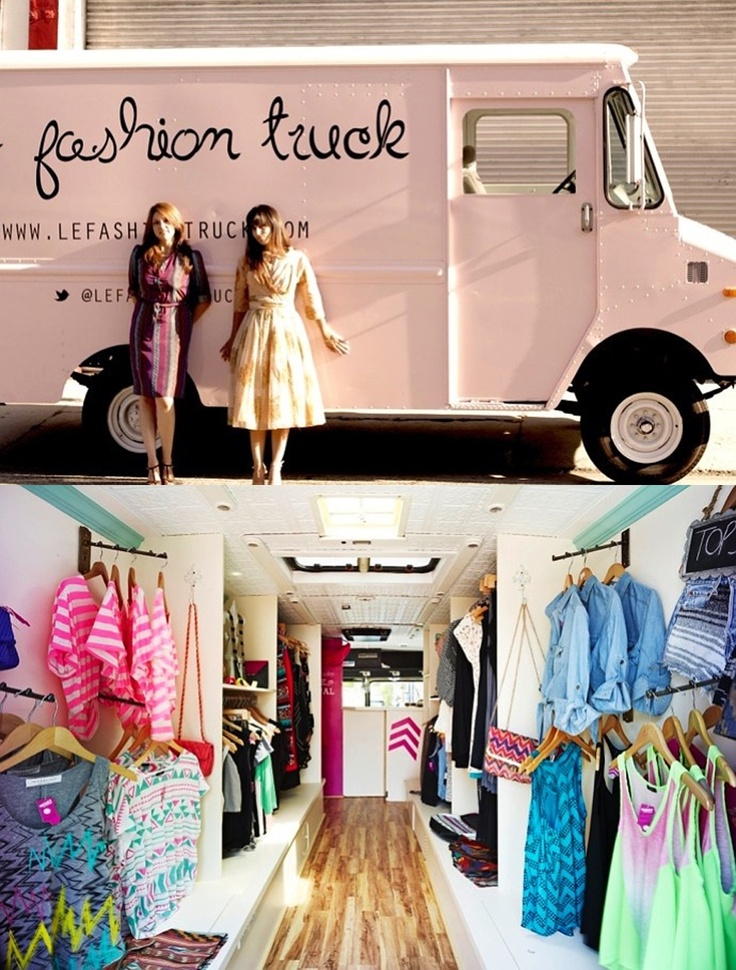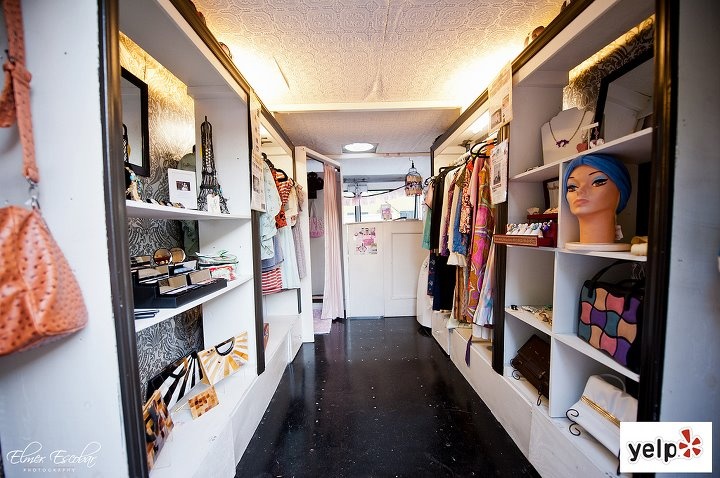 >>>Styleliner (New York City) Founder and Creative Director Joey Wolfer has paved the way for fashion with what some call the  world's first treasure chest on wheels. Founded in 2009, the Styleliner is a mobile accessories boutique offering limited pieces, hand-picked by Joey herself. What started as a twenty-foot potato chip truck has been completely revamped to feel as though you have just stepped into a chic boutique.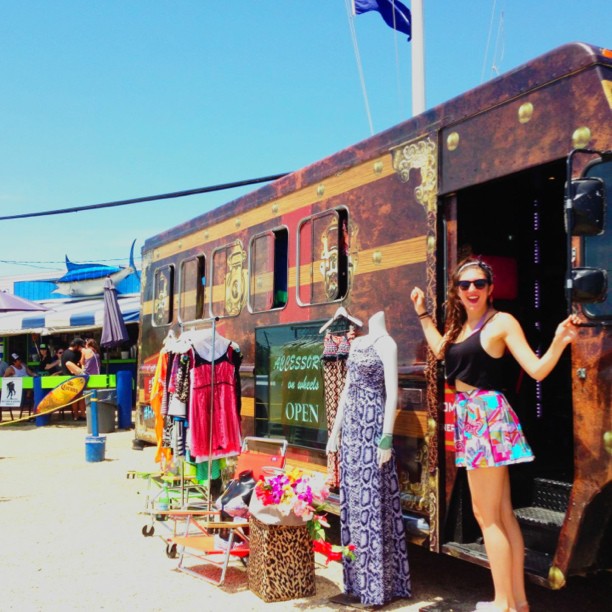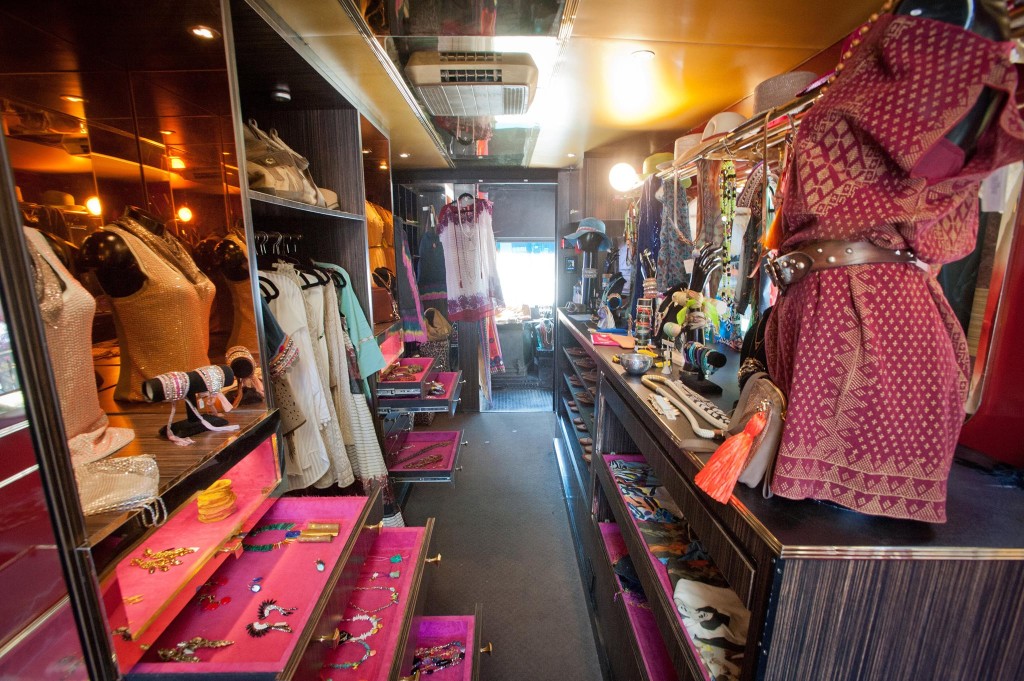 >>>Bootleg (Austin, TX) Setting up shop in a 30 foot Airstream Land Yacht is stylist-turned boutique owner Sarah Ellison Lewis. Bootleg has a retro-cool vibe and carries a wide range of shoes from brands like Cheap Monday, Antik Batik, C Label and more.. Boots, wedges, heels, you name it — it's on the bus!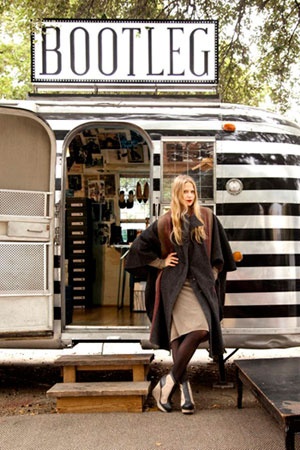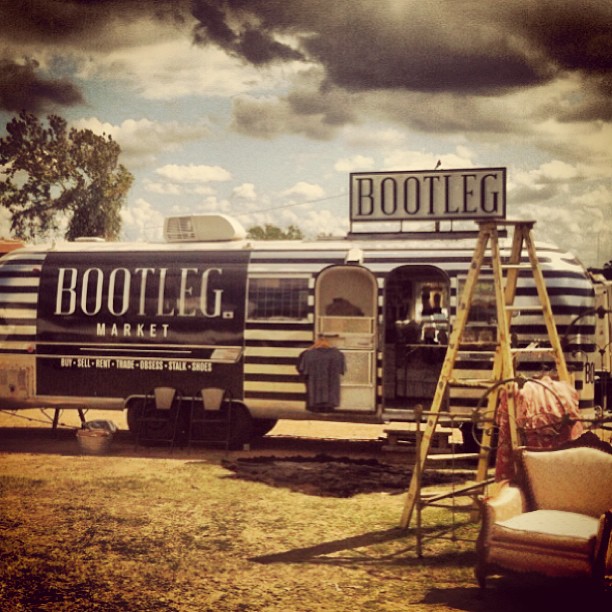 Website  |  Instagram  |  Facebook
>>>Birmingham Fashion Truck: (Birmingham, AL) After being inspired by California's fashion truck craze, owner Evelyn Wood and her husband renovated an old truck and stocked their boutique on wheels with the latest fashion and trends. Launched in April 2013, the Birmingham Fashion Truck sets up at farmers markets, events and private parties in the greater Birmingham area, even offering "truck bucks" to party hostesses which can be redeemed for (what else?) fashion goodies from the truck.
Website  |  Instagram  |  Twitter  |  Pinterest  |  Facebook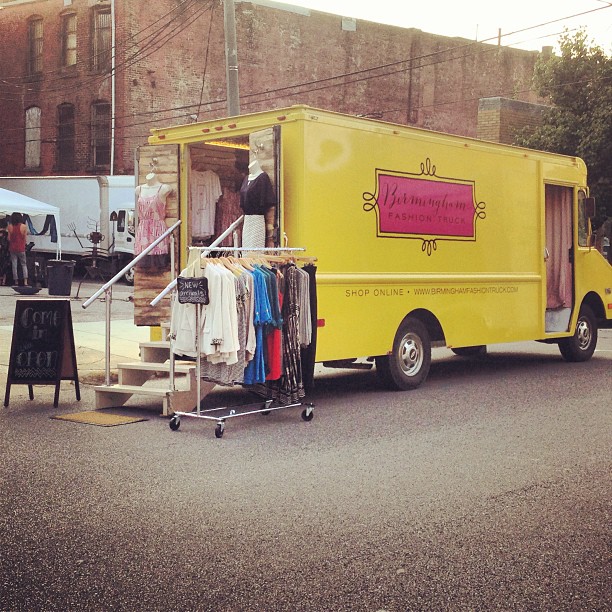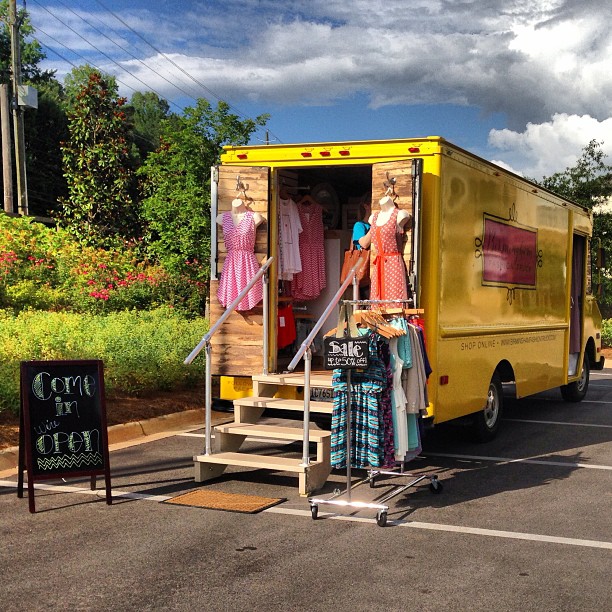 >>>The Fashion Truck: (Boston, MA)  Inspired by the food truck revolution in New York City, Emily Benson launched The Fashion Truck  in June 2011. Known as Boston's favorite boutique on wheels, The Fashion Truck  houses a curated mix of chic women's apparel and accessories. Striving to continually drive style forward, The Fashion Truck is popping up at events and on the streets around the Boston area, posting their schedule on the website and social media channels for shoppers to stay in the know.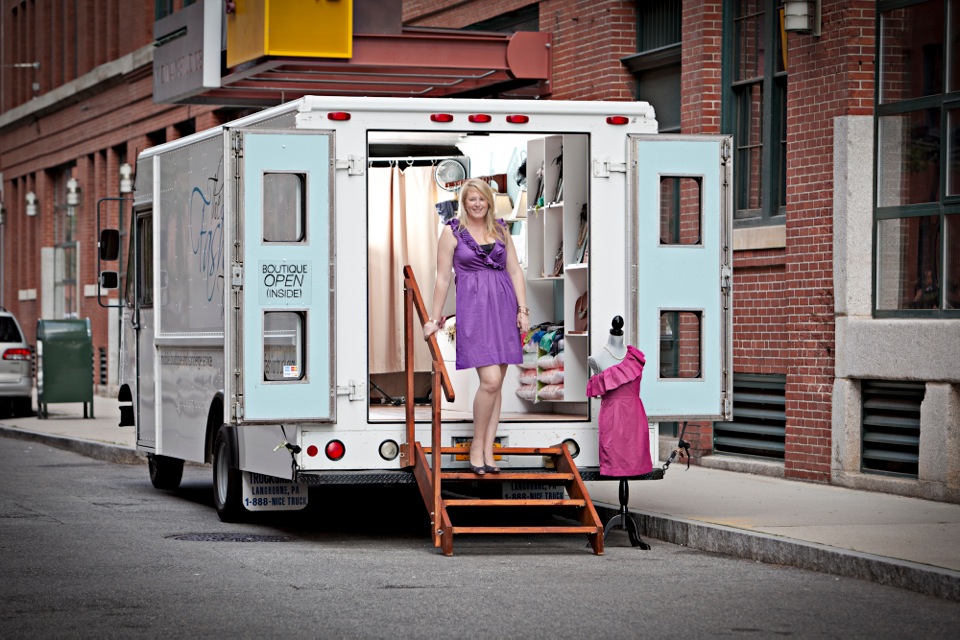 >>>Urban Izzy: (Boston, MA) If food can be portable and still amazing, then why not clothing? That was the logic for owner Sarah who opened Urban Izzy in 2012. With a throwback nod (and named after her grandfather Isadore, nicknamed Izzy), the truck carries an eclectic collection of items from local artisans and designers. Many pieces are one-of-a-kind, handcrafted by Houston's talented creatives.
Website  |  Instagram  |  Facebook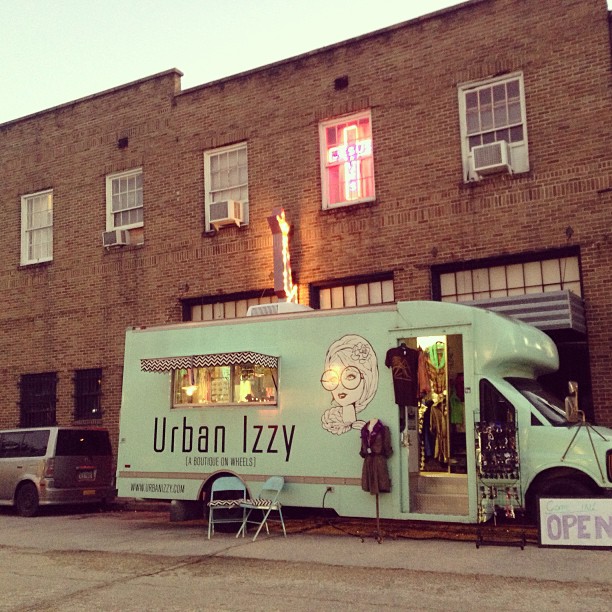 >>>Runaway Runway: Owner Gayle Shea, a former clothing designer and buyer for a chic shop in Paris moved her successful fashion parties from the homes of friends to a renovated laundry truck in January 2012. The truck features 20 different designers of women's contemporary clothing, shoes, purses, resort wear and jewelry. Even better? You can score items for as much as 50% below retail.
Website |  Instagram  |  Twitter  | Pinterest  |  Facebook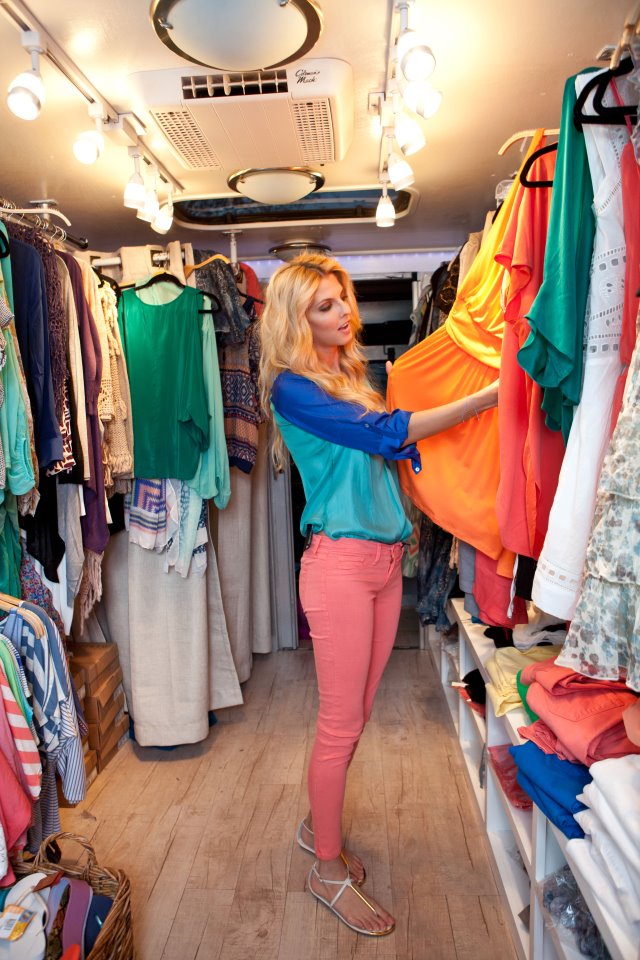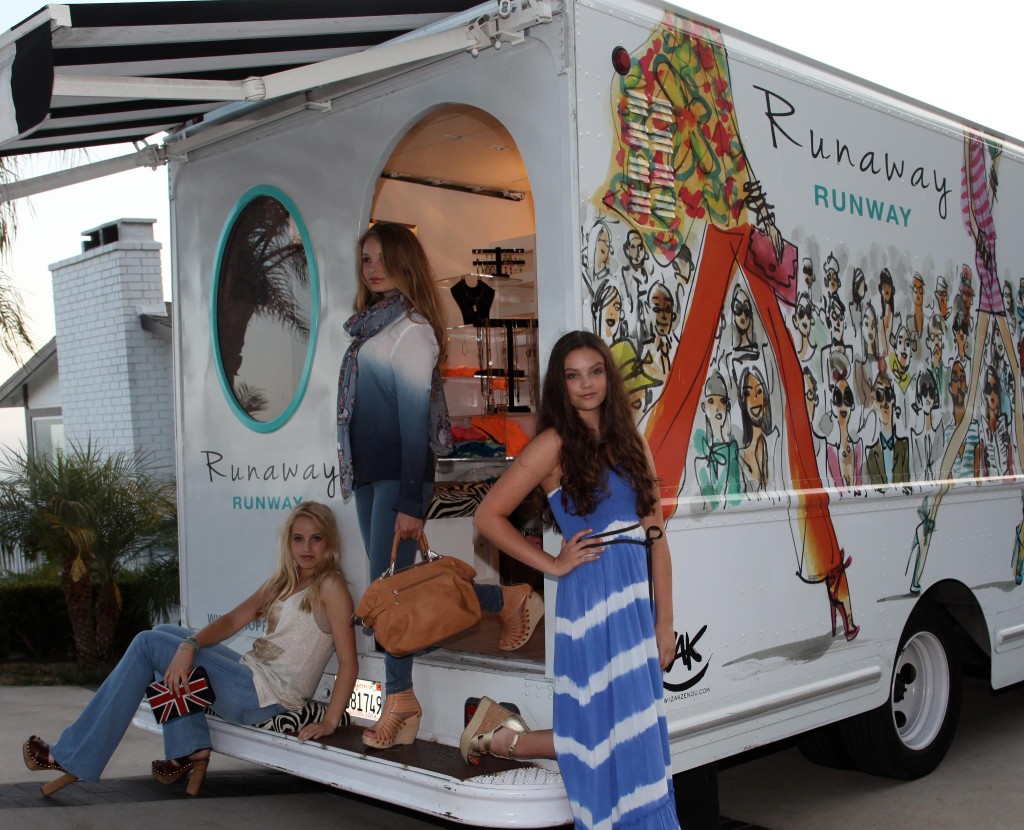 Others to Check Out:
>>>Lodekka