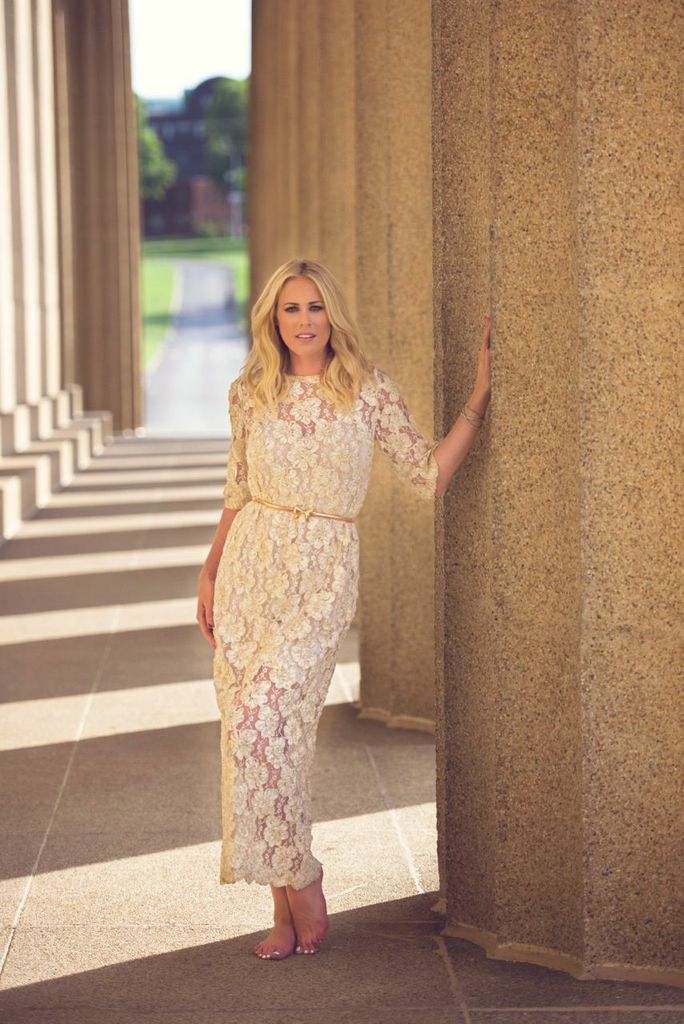 With a brand new EP,  role on TNT's unscripted series Private Lives of Nashville Wives and a penchant for cool-girl style, this Georgia peach is  one to watch. Y'all, the girl is on fire. 
Q. We first met you back in October at South Walton Fashion Week and were immediately drawn to your style. A lot has happened since then. How do you describe your life right now with the upcoming release of your self-titled EP, a television show and a devoted fan base closely following your every outfit?
Life is so exciting and fast paced for me right now and I'm loving every minute.  I'm so honored to be able to live a life that is based around my true passions. I feel like the luckiest girl on earth to be able to share my music and story with people and its so rewarding for me to connect with the people that "get" me and my music.  I'm a really open person and always have had a "more the merrier" mentality so naturally I love to share any style and beauty tricks that I have picked up through my time on the road and in front of the cameras!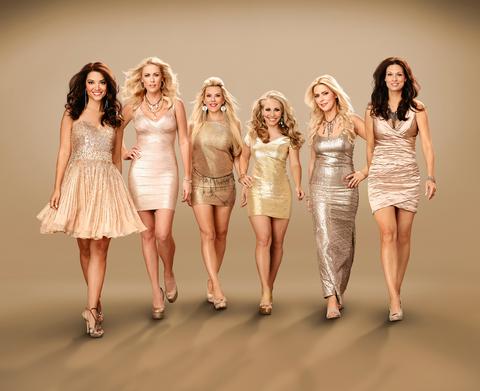 Q. How have your fashion and music influences changed over the years? Are there any style choices you want to erase from your past? Any absolute favorite outfits?
I grew up in south Georgia so my style was a little more "southern belle" when I first moved to Nashville but over time I have embraced the influence that Nashville has on both my music and  my fashion.   A style choice that I want to erase is probably ACM honors 2011 I wore an hombre royal blue and black skirt but wore black tights underneath…it was so confusing and was just not a good look!  One of my favorite looks was at the CMT awards last summer.  I adored that Sass + Bide sequin dress!
Q. Do you have a woman crush on anyone in music or fashion right now?
I have a massive girl crush on Karen Fairchild of Little Big Town.  She has a one of a kind badass sense of style and knows exactly who she is and that is so refreshing. And she loves fabulous boots and leather fringe.  Thats a woman after my own heart!   In the fashion world I have to say I a massive crush on one of my best friends and a 30a regular, Cassie Kelley of Womanista style and beauty blog.   Her style is impeccable, classy, and fashion forward…AND I love to raid her closet:-)
Q. What about this EP gets you so excited?
The fact that people are responding so positively is so huge for me.  I want to personally hug every person that buys a song of mine because they are supporting my dreams and are helping fulfill my lifelong dreams. The opportunity to make this EP is exciting enough…but the fact that it will be available at Wal-Mart and iTunes for people to go buy is a dream come true.  I grew up perusing the CD aisle at Wal-Mart in my hometown of Valdosta, GA so its just so cool to know I can walk in there and pick it up off the shelves.
Q. Where do you picture people listening to these songs?
I think this EP has such an organically coastal feel…the whole time we were in the studio we all collectively felt that it makes us want to drive down an open coastal road with the windows down.  30a would be the perfect spot to crank it up, and roll em down!
Q. How do you describe your music style and your fashion style? Are they complementary or do you have different style personas?
My musical style is laid back and organic feeling but based around the telling of a story.  My style in the same way is very relaxed and "thrown together" feeling but with special touches that tell a story.  I love the juxtaposition of low maintenance meets glam.  I feel that best describes who I am.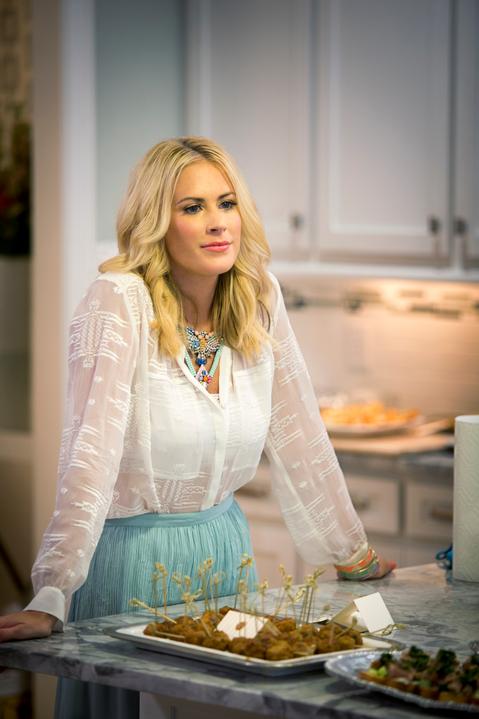 Q. We've seen you in a variety of looks and styles. What designers and clothing lines do you gravitate toward?
I love fabulous fun patters like ones by Mary Katrantzou.  I'm really into Ash combat boots, or any combat boot for that matter!  Waxed Leggings by JBrand and Hudson, anything by 3.1Philip Lim, Isabel Marant, Rag & Bone, Helmut Lang, or Vince.  Leather leather leather! I love Wildfox for perfectly kitsch beachside wear.  A Luli Fama bathing suit looks fabulous on every figure and I can't wait to check out the spring suit selection at Ophelia and Willow!
Q. What has been the best part and the hardest part of being part of / filming / promoting Private Lives?
The best part of filming was being able to connect with five other very  kind, strong, opinionated, and different women.  I expected that the women would be a little caddy but everyone has been so incredibly supportive of my music and have been there for me through all of my life changes and challenges. It has been such a blessing to have added such a strong group of support in my life.  The most challenging part about it would have to be opening up about my divorce. I took some time off from filming and did a lot of reflecting and I walked away with the quote by Julia Cameron that ultimately led me to continue with the show "Your own healing is the greatest message of hope for others."  I wanted to share that even though we aren't all perfect we can still have hope.
Q. So many singer / songwriters have looked forward to hearing a song on the radio. How does it feel to have yours on television as well?
It's really surreal to hear my songs on TV and to have written and recorded the title track of the show.   Every time it comes on I get all giddy and smiley.  I feel silly, but I have wanted a song on the radio or TV for so long and to finally hear it is just too much.  I'm so grateful!  I hope they start to play it on the radio more!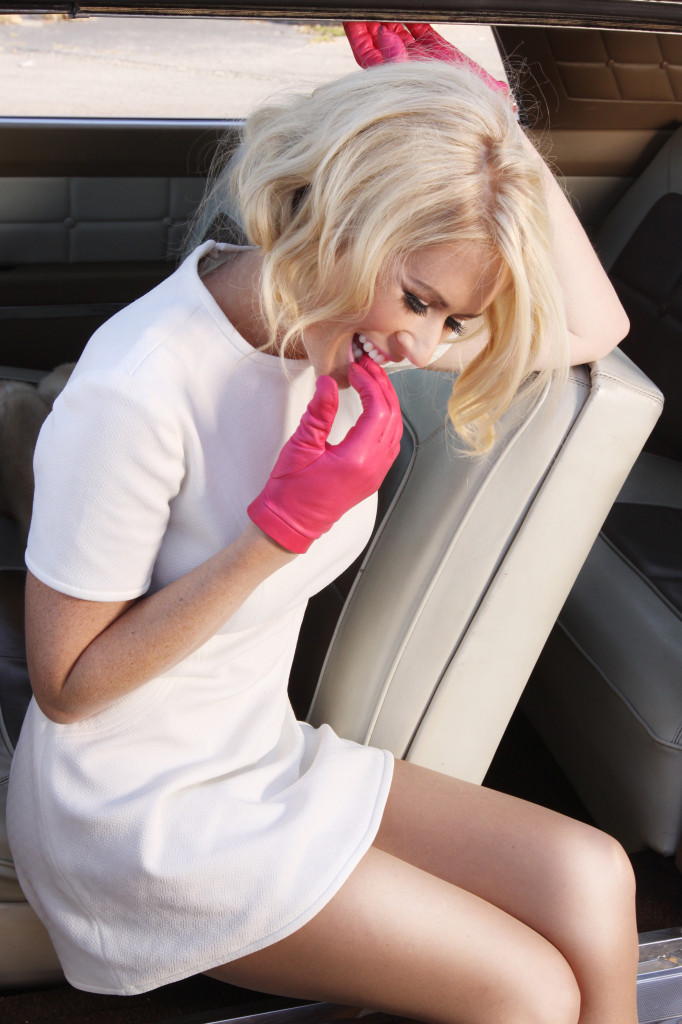 Q. Spring is the perfect time of year for new beginnings and fresh starts. What about this season has your name written all over it?
Spring is my favorite season!  The flowers are blooming and the patios are open!  Spring is all about getting outside, enjoying the warmer weather, and of course, a girls weekend getaway to 30A!
Q. Aside from your own, what other music is on your current spring playlist?
I'm loving Charlie Worsham's whole album, everything Lady Antebellum, Imagine Dragons, John Mayer, Coldplay, "I Make My Own Sunshine" by Alyssa Bonagura is my springtime must. And I love that new Pharell song "Happy". I can't help but dance to that!
Q. When did you start visiting 30A and how did you hear about the area?
I am from Valdosta GA so I grew up going to Destin and Panama City beaches.  I remember being a young girl and driving down 30a and there was literally nothing!  Its crazy to see how much it has grown.  I just love everything about the beachside lifestyle on 30a.  Tres chic!
Q. What makes the perfect beach trip, in your book?
A perfect 30a beach trip starts with a fabulous caftan, straw clutch, and the perfect bikini.  Me and my very best girlfriends hopping on the ever so convenient 1 hour Southwest flight from Nashville to ECP, heading straight to George's for a glass of Spy Valley Sav Blanc, dropping our bags at the house and hopping on our bikes, and heading straight for the beach!  Next we watch the sunset at Bud n' Alleys followed by dinner at Paradis.  Of course we would have to fit in a spa day at the the new spa at The Pearl!
Q. What's in your beach bag?
Nordstrom "drama" floppy hat, Wildfox Le Femme Deluxe sunglasses in pastel blue, US Magazine, Caudalie beauty elixir to stay moisturized and refreshed!
Q. Can you share a few on-the-go beauty tips?
A perfect on the go powder sunscreen is a must have and it doesn't irritate your eyes in the summer heat.  I love Ole Henrikson vitamin c cleansing cloths to give your skin a refreshing kick of vit c and take off your makeup.  Plus, they are so easy to throw in your carry-on.  A side braid or top knot are both really quick and easy hairstyles that will take your look from beach to babe in minutes.
Q. You are definitely on a roll! What's next on your list?
Whew!  I don't know whats next!  I kind of decided that I'm going to leave that up to God.  I was spending a lot of time focusing on the past and the future and I realized that I need to be here, in this moment and get everything done that I need to get done right now to the best of my ability.  I'm feeling blessed that I get to make music and the fact that people get to hear it is just icing!  I'm currently on a radio tour to play my single "Drink You Up", I will for sure be writing music and taking it out on the road to play shows for anyone that will listen!      –JR
Sarah's self-titled EP is available on iTunes as well as in Wal-Mart, which includes an exclusive bonus song, "Bright Lights, Big City," the title track Davidson wrote and recorded for TNT's unscripted series Private Lives of Nashville Wives."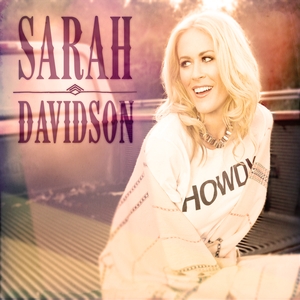 Click here to download!
See the full story in our Spring 2014 Ezine here!